How To Turn A Man On: Seduction In Its Simplest Form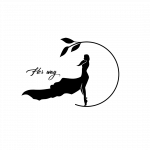 Basically, as a woman, we have all kinds of power—we just have to know how to tap into it. Being able to seduce a man is an easy feat when you get the hang of it and feel comfortable and confident enough with yourself to turn a man on.
If you need to brush up on your seduction skills or just want to spice it up a bit, here are a few tips on seduction when trying to turn him on.
There are three different ways to make a guy (or girl) know that you want to be with them, and in turn, get what you want.
The three categories here are:
  Behavioral

  Physical

  Psychological
Behavioral
It's very simple to let a person know what you're thinking or feelings besides words. You can easily convey your message through body language alone.
Here are a few ways that you can get a guy thinking about it more and more:
  Talking about it: This doesn't mean you have to get Rated-R—you can easily just steer the topic of sex around in conversation. You can also allow your body language during conversation do the rest.

  Giving him a peek: You don't have to immediately flash everyone you're attracted to but showing him bits and pieces of what you're working with is nothing to be ashamed about.

  Be turned on yourself: When you are turned on, your body reacts as well, giving you physical reactions that make a man want you even more.

  Pressing send on those sexts: Doesn't mean you have to be vulgar—be you and entice your man in whatever way you feel most comfortable with.

  A picture is worth a thousand words: Just make sure you trust the guy you're with to not share it.

  Get right to it: Especially if it's you that wants it, you can easily show him that.
Physical
Every man is different and can get turned on by different things. However, here are some sure-fire ways that you can physically turn a guy on:
  Don't leave much to the imagination: Looking at a beautiful, naked woman will do wonders for a man. As long as you feel comfortable and confident, you can easily turn him on.

  Get touchy-feely: Especially if you haven't been with him yet, touching him during conversation, on the shoulder, on the face, etc., can make him crave your touch.

  Play up your features: Although you don't have to wear make-up to be beautiful, if it gives you the confidence and is making you feel pretty, that will show!

  Go au naturel: Spraying on a ton of perfume will mask your natural scent, which turns men on.

  Let him hear it: You don't have to talk dirty. If you tap into that soft, seductive voice, they won't be listening for long.

  Take care of yourself: Health-wise, we mean. This doesn't mean you have to be super fit! Just take care of yourself, with grooming, personal hygiene and feeling healthy. You will look and feel great, making it a turn-on.
Psychological
Basically, as you might have already known, figuring out what a man is thinking isn't too hard—there are only a few categories, plus his 'Nothing Box'. To get him out of his thoughts (or his no-thoughts), seduce him psychologically:
  Send him a sexual innuendo: It doesn't have to be obvious and doesn't have to be dirty—just get him thinking along those lines.

  Be blatant in conversation: Even if you just met the guy, you can easily turn the conversation to sex—it doesn't necessarily have to be about you two.

  Dirty talk: This can encompass how horny you are, by complimenting his bedroom skills, etc. This sort of talk (all variations of it) can work wonders and has a pretty quick and obvious reaction.
Whether you are trying to find other ways to seduce your man or finally get that guy you're interested in thinking along the same lines as you, I hope that these tips have helped you tune into that sensual seductress you are.
By Erin Elizabeth