I asked you to promise me that you'd only open this after I die. You always kept your promises and I'm sure you'll also do so this one last time.
Well, you once corrected me and said I shouldn't use the word 'die' because I'm an angel and I'll only spread my wings and fly away, to the sky.
This long trip has waited for me and I know that the sky is so far away. I know this because you were always telling me that you loved me to the sky.
I wasn't afraid of death and you shouldn't be afraid of living after I'm gone. We are both so lucky because we had the privilege to experience this kind of love.
This honest, beautiful, unconditional, immortal, perfect love. Most people aren't so lucky and they never get the chance to find true love. We did and I'm so darn happy because of it.
The other day in the hospital, a woman asked me that if I could start all over again and live my life again, would I do everything the same. Without a second thought, I answered YES.
Of course, there are so many things I regret in my life but I was afraid that if I had a chance to do some things differently, we wouldn't have crossed paths.
I was afraid it would mean that I wouldn't have met you.
Our marriage and our beautiful, beautiful kids are the only things I can proudly say I did right in my life.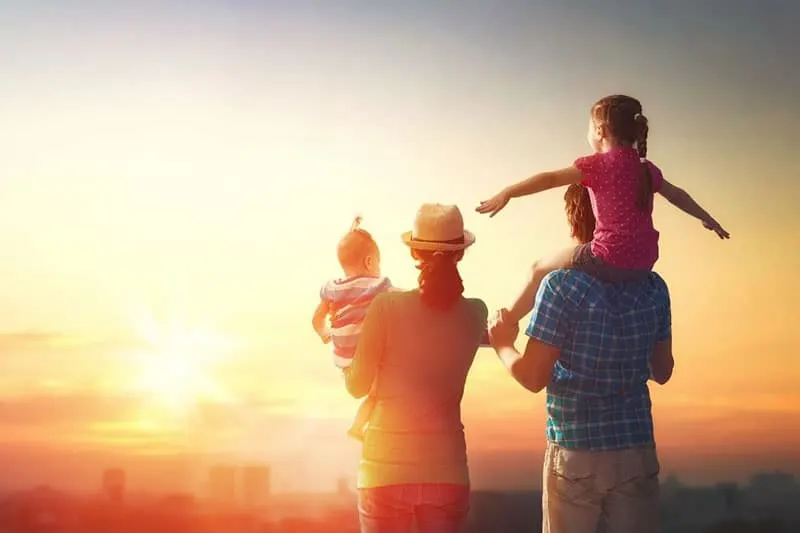 Falling in love with you and having such gorgeous kids with such a great man are the only things I don't regret.
Be happy. Okay, I know you have to cry a bit after I'm gone; you were always the emotional one in our relationship.
But please, don't waste too much of your precious time in mourning. My illness made us realize how truly important time is in life and that's why you should appreciate it more.
Smile. You know how much I loved your smile. That's the reason why I fell in love with you actually. Promise me that you'll keep that beautiful, innocent smile on your face forever.
Enjoy life to the fullest. Do all those things we dreamed about and planned to do together one day. Do it for us.
Do all those things from our bucket list. I kicked the bucket before we got a chance to complete our bucket list but that doesn't have to stop you from doing all those things.
Achieve all of your dreams and goals in life. Come on babe, make me proud. I know you can do it, you already accomplished so much. I want you to be a completely fulfilled person.
Keep taking such good care of our incredible kids. They are indeed the best thing we've ever done. No, actually they are our masterpieces.
I could not be more proud of them. I could not be more proud of their father. I could not be more proud of the man I love with my whole heart.
Don't forget about love. Yes, you've lost the love of your life and no, you won't find a woman like me ever again ha ha but please try. Try to find love again or let it find you.
Don't close yourself off. Don't close your heart to other people, to other women. You deserve to be loved for the rest of your life.
I wanted to love you for the rest of your days, just like you loved me but unfortunately, God didn't allow me to do so.
Another woman could love you and you have to allow it.
You have to find a new meaning in your life. You have to continue with your life. And you know how I used to say,
"There is no point in living a life without love."
People say that only the sky's the limit for real love. No, the sky isn't our limit. This isn't the end for us. I'll see you again one day. I'll be waiting for you in heaven.
To the sky and always back, my dear. Always back.