Freaky sex is still something people don't talk about that often. Some are even ashamed to admit they like to engage in kinky sex every once in a while.
The thing is, freaky sex is perfectly normal and it should be acceptable.
We all carry those prime instincts in our core. Basically, we are like animals and that's perfectly fine.
That animal instinct is not something we should be ashamed of. The instinct people suppress should be released instead.
Just because a person doesn't seem freaky, it does not necessarily mean she's miss goody two shoes.
Have you ever heard of the expression: 'A lady in the streets and a freak in the sheets'?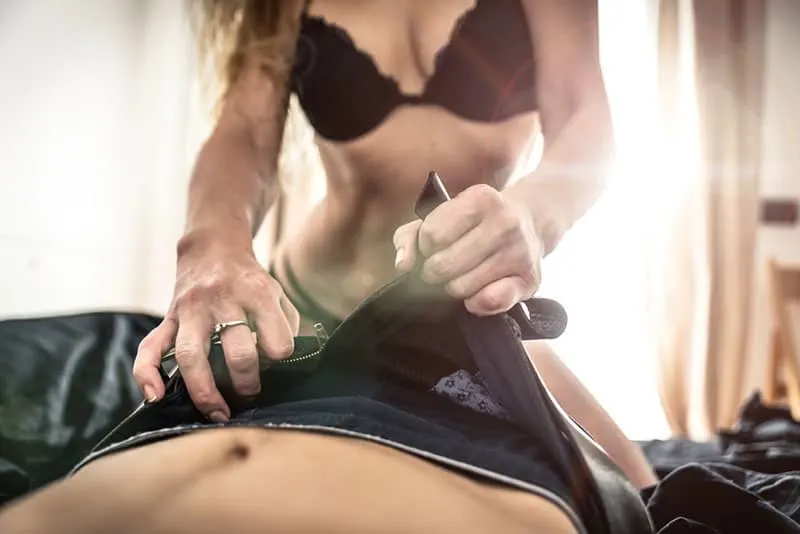 Well, men want a woman like that to be their life companion. Actually, both men and women are the same regarding this topic.
If you don't consider yourself to be this type of person, don't worry! There is a cure for that as well.
All you need to do is let go of whatever feeling is holding you back and go with the magic of your primal instincts.
Soon enough, you're going to become a hardcore expert in the naughty.
However, there are limits you must obey even regarding freaky sex. No matter whether it's the first time you've tried it or you've been practicing hardcore dirty sex for a while, there are some rules you must follow.
There will always be people who come off too strong or ask for too much, too soon; the end result is being labeled as complete freaks.
In order to avoid being stigmatized or to gain experience in kinky sex, take things slowly and build tension one step at a time.
Start off simple and complicate it along the way. The important thing is to follow a path to freaky success.
5 things to build freaky tension
Communication is important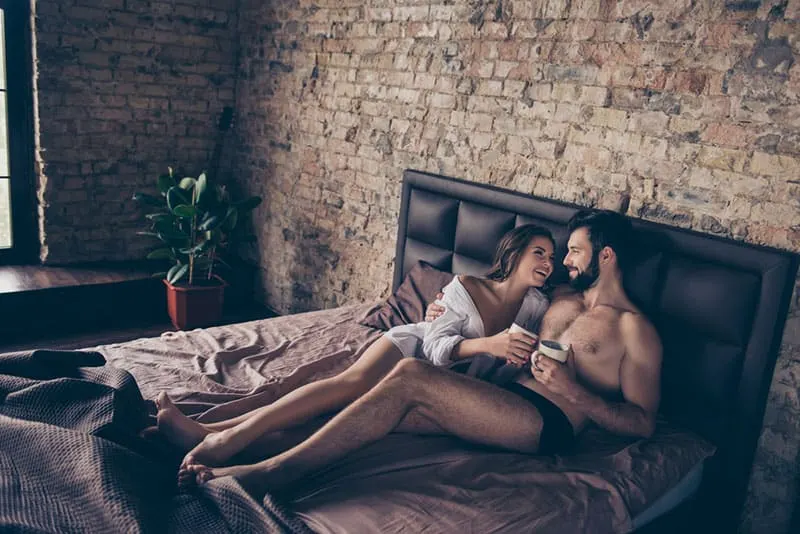 Great communication is indeed key to better sex. It may sound boring and unnecessary but it's absolutely relevant. Without communication, your partner won't be able to discover what you want and like.
On the other hand, you won't know either what their preferences are, so you'll have to guess what they like. Guessing blindly doesn't usually go the way you plan.
You'll definitely have to make a few mistakes before you get it right. The question is, will your partner still be with you after those mistakes? Are they going to be a deal-breaker?
To avoid this risk, talk to your partner and make sure next time you do exactly what they like. Also, take care of yourself, too.
Tell them your wildest fantasies, the things that you have lacked your whole sex life. Give them a chance to be the one to make your sexual dreams come true.
Suggestion: Always have a safe word in case things get a bit too freaky.
Limit the freakiness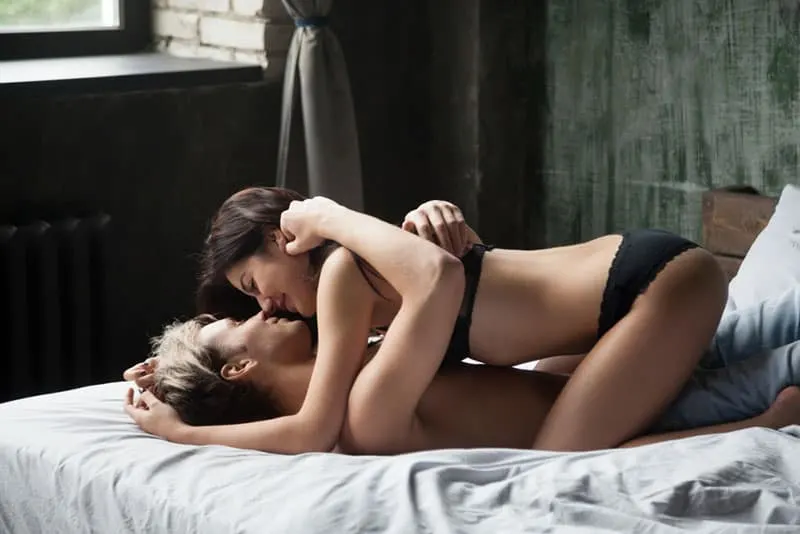 You won't go straight to rough sex or freaky sex positions. You need to take things slow to avoid the problem we discussed earlier.
The last thing you need is someone running the hell away from you because you came on too strong.
They'll get the impression you are the wrong kind of freak. This goes especially for your partners who aren't quite on the pornstar level of kinky sex.
Make a killer introduction and lead your partner to more serious stuff gradually.
Suggestion: If your partner is okay with it, use a webcam to record it so they can see the tape and analyze their performance. Practice makes perfect!
Not everything is made for everyone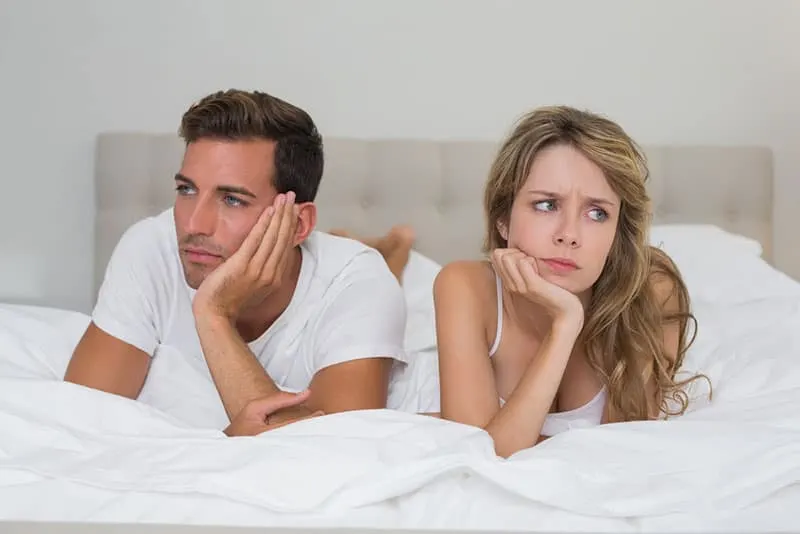 Sex is not something you need to do. Sex should be a pleasure and you should practice it whenever you have the need.
Having said that, it's perfectly fine when some people don't like all the things you like.
And it's absurd to expect them to get used to it and suddenly grow affection for things they are not crazy for.
For example, if a threesome is not your partner's cup of tea, don't force it. Look for something different but equally exciting.
Suggestion: If you really want a threesome, try hiring a stripper. Maybe your partner will change their mind.
Body language can tell you everything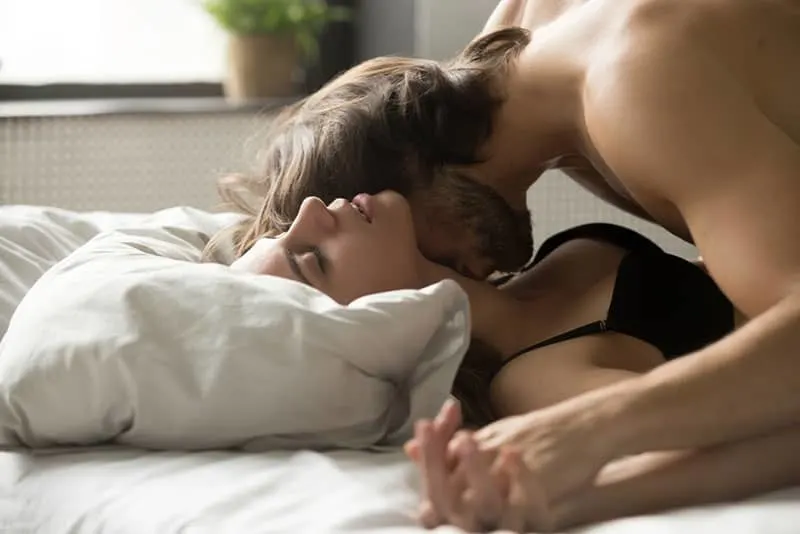 Pay attention to your partner's moves while you're having sex or during foreplay to see how they respond to your touches.
Body language can tell you absolutely everything. If you feel tension anywhere, that's the first sign they are not having fun.
So, you probably should stop whatever you're doing and move on to something else.
Suggestion: If the communication is good, these problems won't occur in the first place. Make the communication transparent.
Confidence is highly important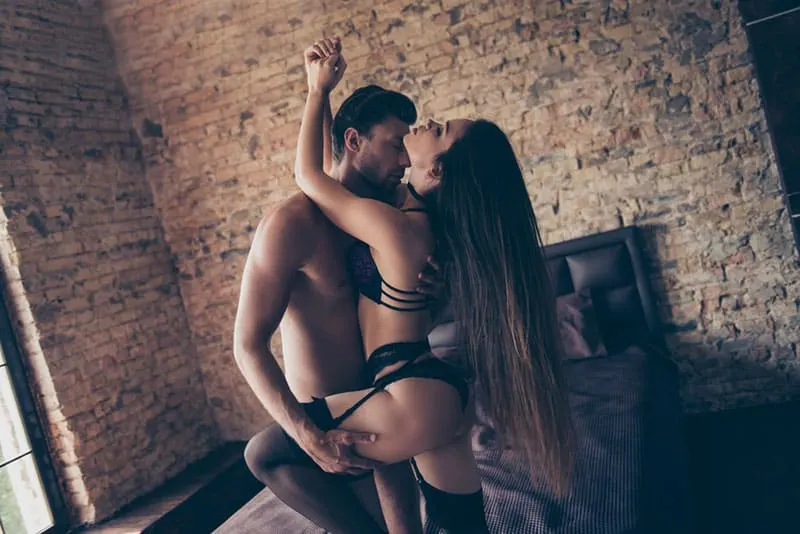 Shy people cannot be freaky in a good way. Their shyness only comes out on top of freakishness and the two things together don't make a good combination, nor do they leave a good impression.
Therefore, people who are confident are so much more successful in freaky sex than others. It's all about your attitude and how you own it.
Suggestion: Learn how to be more confident before you engage in freaky stuff.
17 freaky sex ideas (all you need to know about kinky sex)
Use blindfolds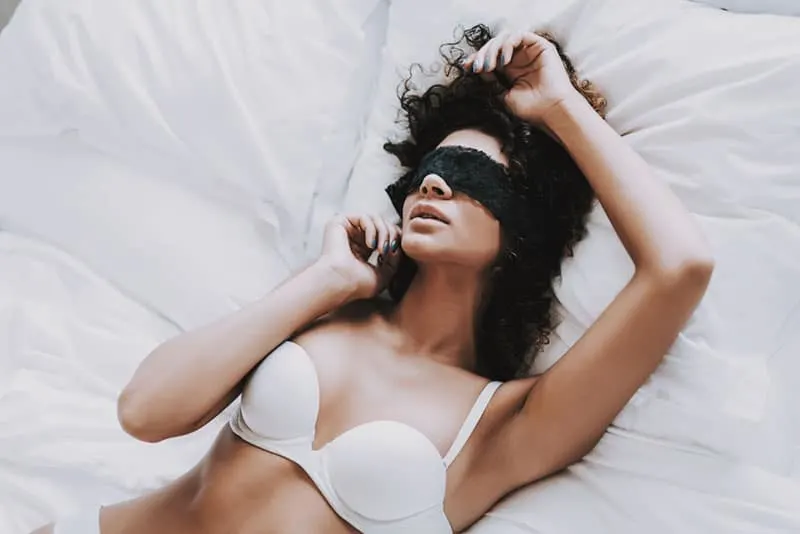 This type of erotic play is perfect for people who enjoy BDSM.
In other words, if your partner is into bondage and leather whips, they will definitely like it even better if you put a blindfold on them. Not being able to see will turn them on even more.
Blindfolds give kinky sex even more excitement. But the point is not in the blindfold, it's in what you're going to do to the blindfolded person.
If you're doing this to a man, play with some hot and cold techniques.
Put an ice cube in your mouth and give him a blow job or do the same thing but with some hot chocolate.
You can also use ice and run it over your lover's body, making them scream in pleasure.
If your sex toys are out of reach, you can always play with your imagination and do something like this.
Try crazy sex positions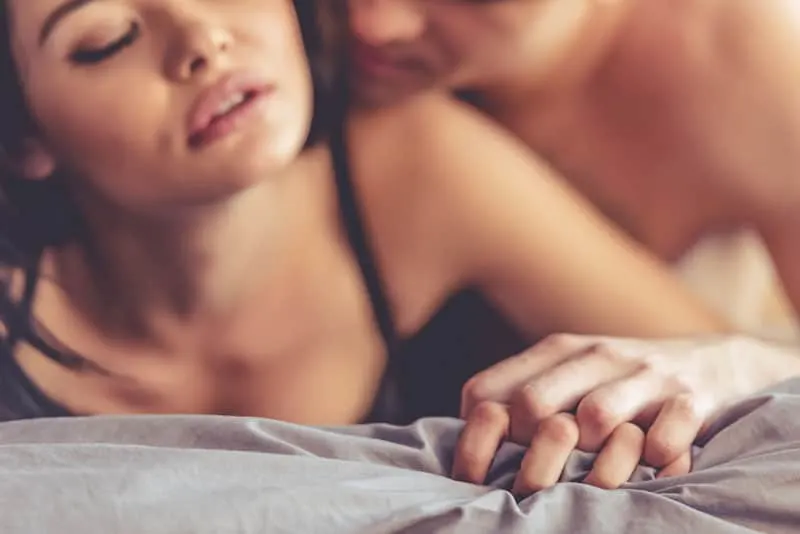 Let your imagination run wild because only the sky's the limit, especially if your partner is young and energetic; then you can try whatever position comes to your mind.
Staying in crazy positions can be tiring, so try to pick one you won't waste too much energy on.
Pick a position that will feel nice and where you won't have any problems with penetration.Sex shouldn't be tiring and hard. It should be relaxing and fulfilling.
There is one more thing though—orget about porn videos and most of the sex positions they present to be great.
That is just an act. Pick a repertoire of things you think would be exciting and try it for yourself.
Dirty questions game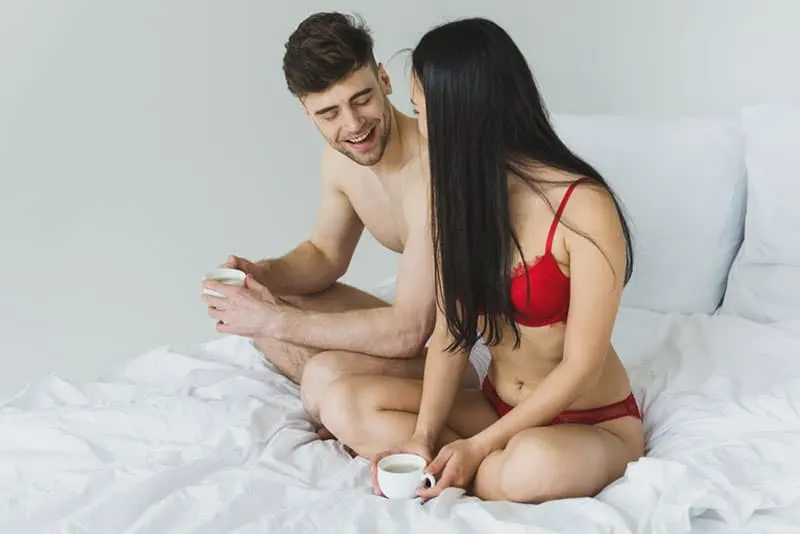 Playing dirty would you rather questions will really get you there.
There is no better way to get the engine running than playing these questions as a part of foreplay.
Set the mood, light some candles and let the show begin. As the night goes on, the erotic charge will be higher.
Expect fireworks by the end of the night!
Related: 60 Fun And Fre*ky Questions To Ask Your Boyfriend
Try public sex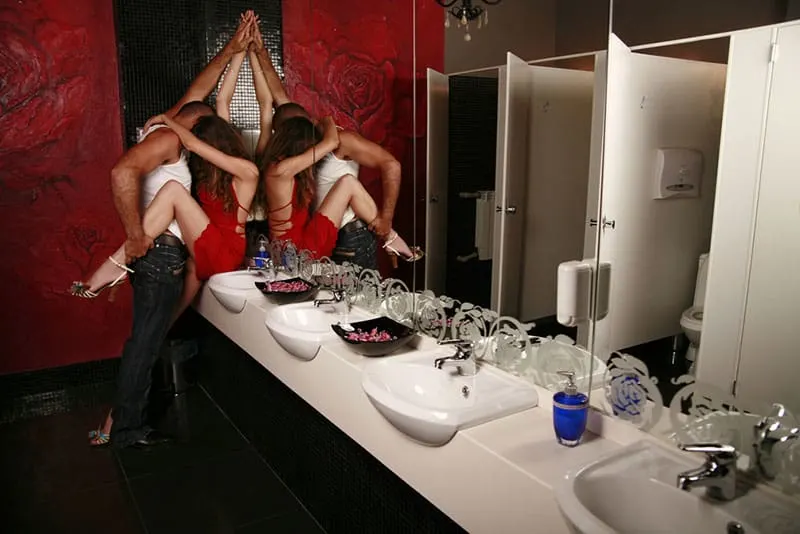 The first thing you need to keep in mind is where to have sex when you're in public. Some places don't tolerate it and think of public sex as a violation of the law.
So, before you pick a restaurant or a coffee shop, make sure you find a place where you're probably not going to get caught.
Public restrooms are also acceptable, just make sure you don't touch anything. Otherwise, the thrill is mind-blowing.
On the other hand, if you don't feel like risking touching anything with your naked body in a public place, you can always satisfy your partner in a different way—for example, with a handjob.
Spanking is a good choice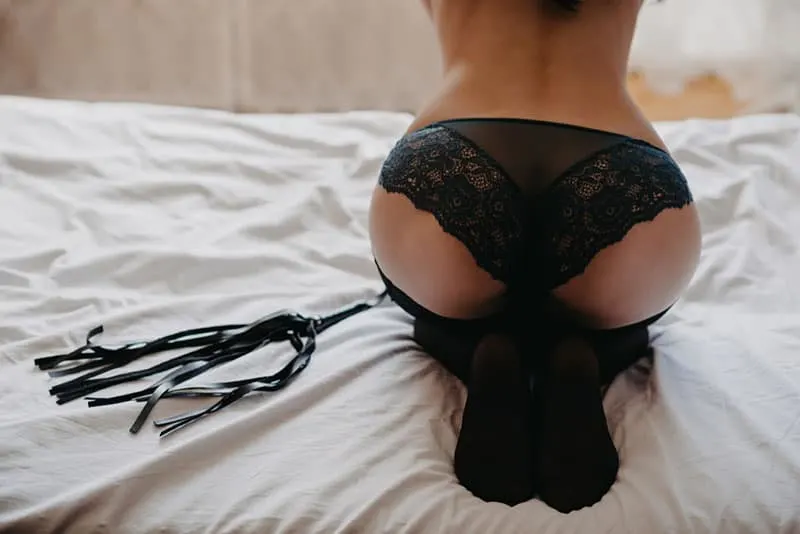 Sex games can take your sex life to a completely different level. If you're looking for freaky, spanking is a good way of spicing things up in the bedroom.
The thing is that not every person likes this type of sexual arousal in the bedroom, so you need to try a couple of variations to see where they stand.
When you're having sex, spank the person and then right after the slap, grab them and rub the place where you spanked them.
See how they respond to your actions and by their body language and their behavior, you'll see what they like best. Is it the spanking or the rubbing?
There are different tools you can use for spanking and different occasions on which you can spank.
For example, you can use whips, paddles or canes but usually for situations when you want to punish them.
While playing sex games, you can always use an excuse for spanking. Just tell them they didn't do what you asked them and now you're going to punish them.
Anal play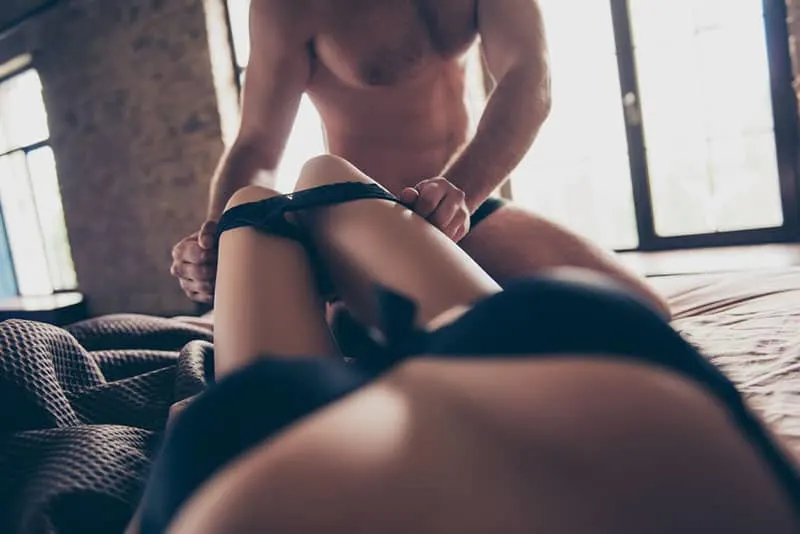 It's not everyone's cup of tea but people who like it won't mind at all if you dare to try it.
When you talk about anal play, people usually think of anal sex but there are so many things you can do that doesn't involve penetration.
Anal play can involve a dildo or simpler things such as fingering. You can do this either to yourself to turn on your partner or you can do it to your partner to really turn the temperature up.
Biting can turn a person on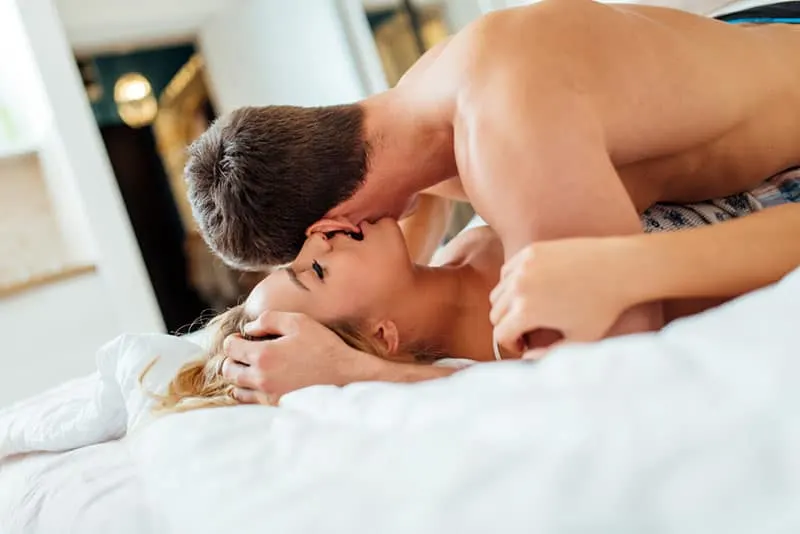 It's all in the intensity and the moment you choose to bite. The thing is, you have to be gentle and caring at the same time as being freaky and kinky.
You can't just bite his man parts the hardest you can all of a sudden. That will be crossing the line of freaky into creepy.
Play with their body and nibble gently the part of their body. Even if the person you're biting has a fear of biting, they won't feel it then. It all depends on the way you do it.
Food is not only for eating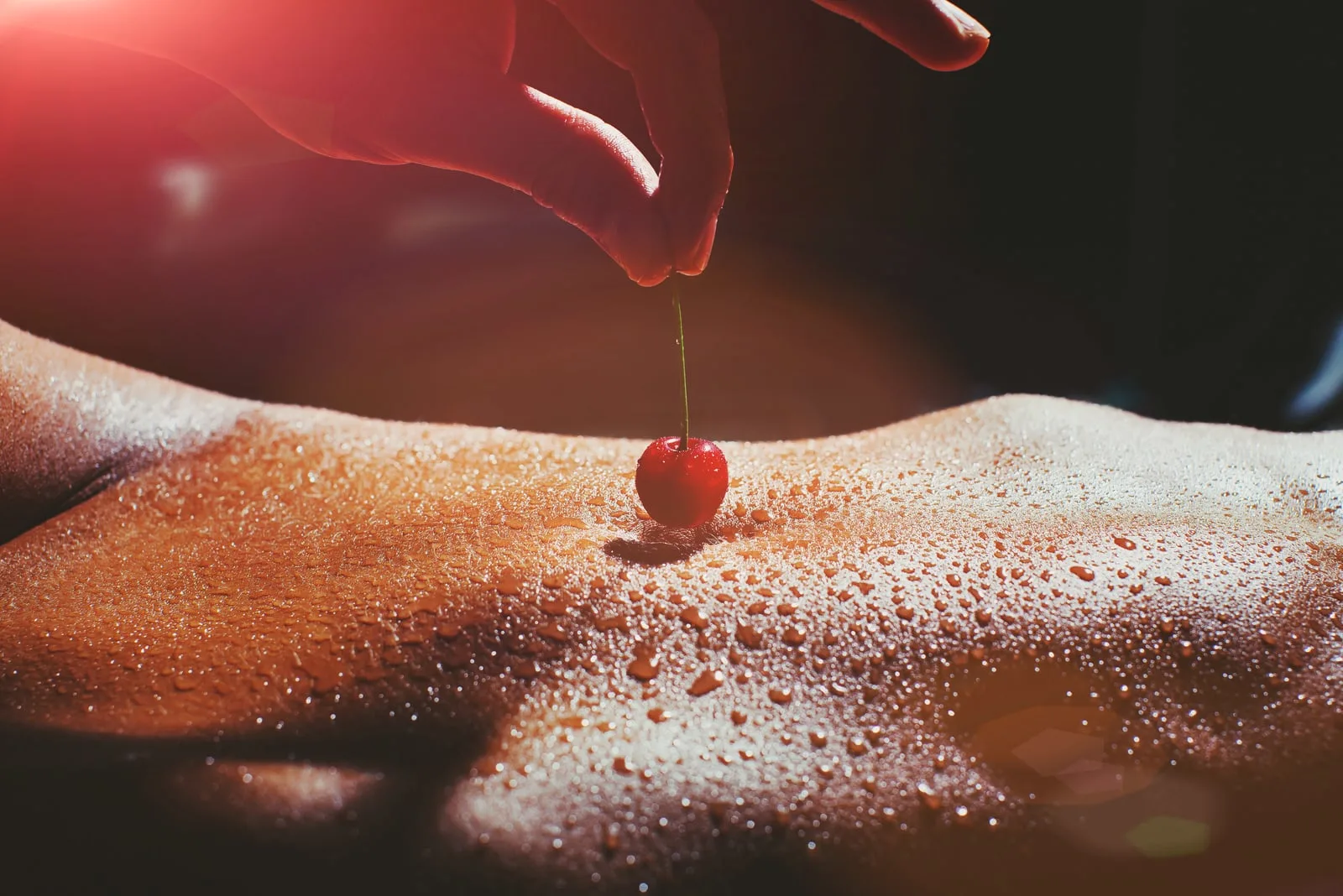 Women will benefit from this sex idea the best.
Sometimes, you don't have a partner to make all your wishes come true but there are aids which you can use to satisfy your needs.
Vegetables are one of those aids, just make sure you scrub and clean them before you use them.
The last thing you need is an infection because you weren't careful.
On the other hand, whipped cream, sugar and chocolate are the most commonly used food during sex.
Putting these items on intimate places really spices things up a bit.
But to make it even more interesting—lie down on a table and in Katy Perry style, serve him yourself and the food.
I bet he has never had a brunette buffet before.
Pull some hair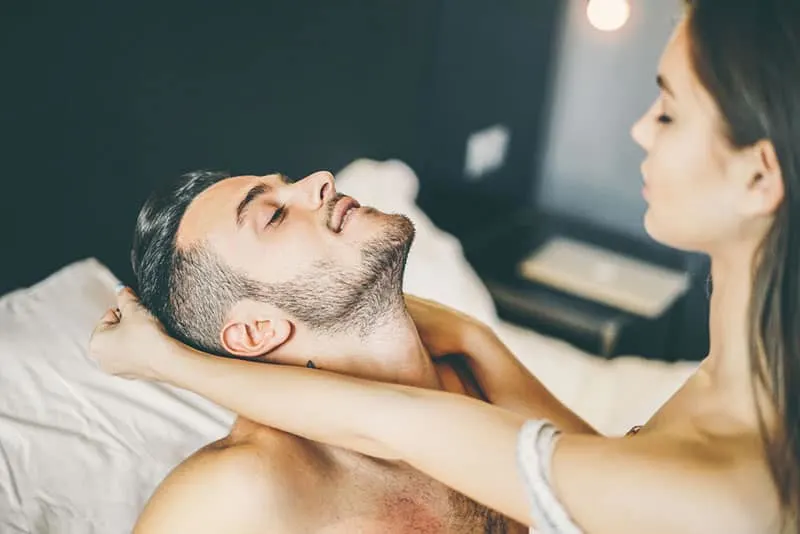 Okay, you're not going to really pull to hurt them. If you leave with a handful of hair, you can count on that perhaps your redhead won't be quite happy.
The point of having freaky intercourse is to slightly arouse them and pull gently enough so it borders on pain. Sexually kinky people find hair pulling extremely hot.
Don't be afraid of exploring roleplaying

Roleplaying will definitely spice up your relationship. There are actually two ways of executing roleplaying.
There is a dirty way and a clean way. The dirty way includes BDSM and a slave-kind of relationship between the two lovers.
The clean way, on the other hand, is much more acceptable with the majority of people. The choices are limitless.
You can simply put a costume on in your bedroom or you can play out a scene you've always dreamt of happening to you.
What usually works ideally for every couple is arranging a meeting in a bar.
One of you patiently waits at the bar, sipping your drink, and the other approaches you.
The next thing you know, you're having sex in the back of your car, pretending to be two strangers on a one-night stand.
Go sadist and masochist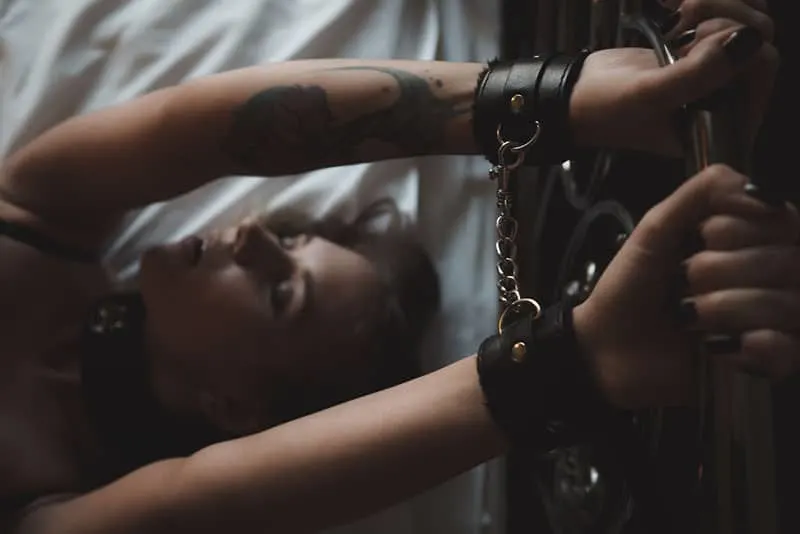 Everything people suppress in real life comes out in the open in the bedroom, especially if your partner is someone you trust, someone you've been in a relationship with for a while.
Accordingly, some people like to experience pain or be the person to harm someone else.
They will never come out and say it in the open but they will ask for it while having sex.
The ground rule is to first talk about the things you like and the stuff you want to do to your partner.
And most importantly, come up with a safe word for if things get overwhelming.
Communication is always key, in any aspect of a relationship. To begin with, start slowly with sadist and masochist play.
Intensify the amount of pain until you reach the point where both you and your partner are completely satisfied.
Make a freaky sex tape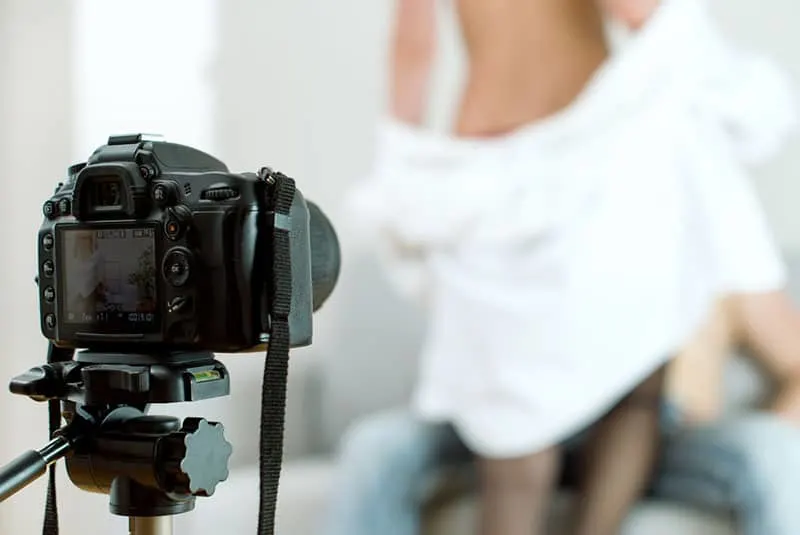 Just please, be very careful with whom you're making this piece of art. Make sure you're filming with a person you have complete faith in.
Otherwise, your little homemade video may end up in related videos of some of the porn sites online.
If these concerns which may represent a potential problem are already checked off, then go for it and make a sex tape.
It will definitely be weird to look at yourself on video, but maybe you'll learn a thing or two.
Use dirty talk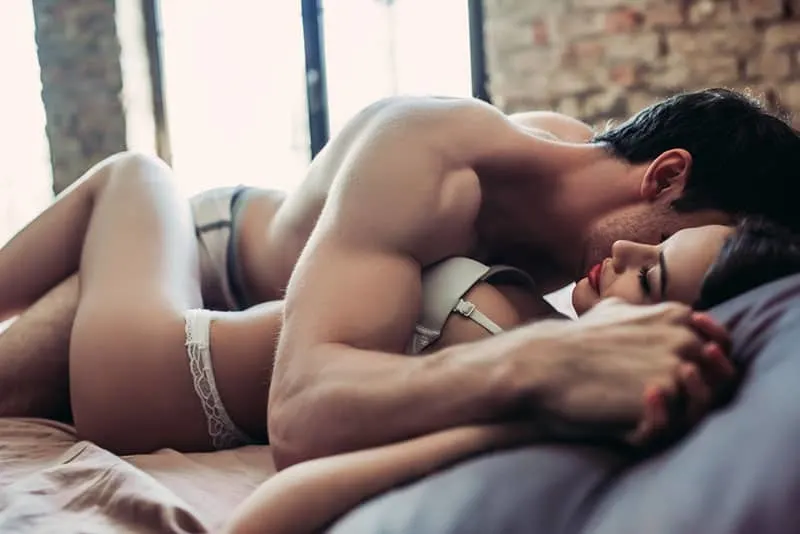 Dirty talk is a very dangerous weapon and you should use it carefully.
Again, as with every sex idea mentioned, you have to check first if the person you're having sex with likes dirty talk or not.
Once you establish that, don't start off with the dirtiest lines. For example, don't call a girl a slut at the beginning, as maybe she'll get angry.
Start with moaning and a few 'yeahs', 'mmmmms' and 'oooooohs' before you take things to the next level.
Another important tip is to build sexual tension before dirty talking.
Whisper erotic things into your partner's ear or if you're meeting them later, send them a sext.
All in all, make sure to prep them for what's coming.
Experience group sex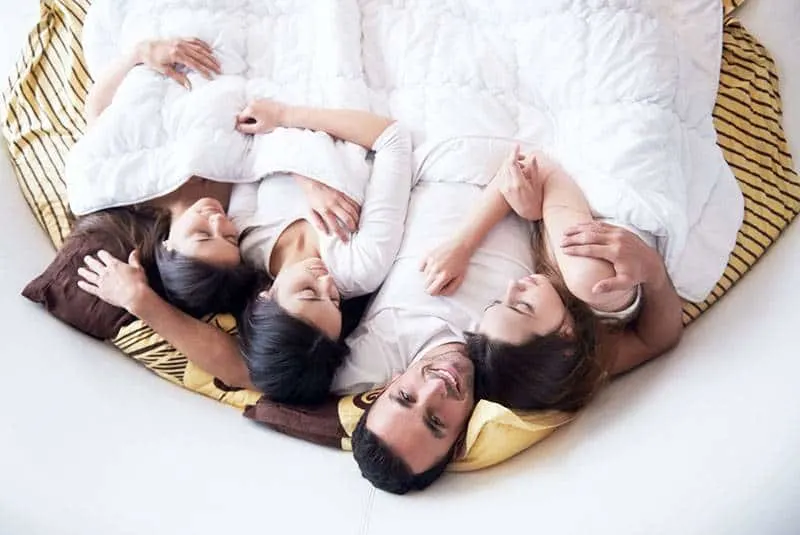 By group sex, I mean orgy and gangbangs. Let's be honest for a moment.
Not every relationship is ideal for adding people but some are just perfect. The more the merrier!
Although this sounds like fun and games, before rushing into this kind of a relationship, make sure your relationship is stable.
If it's not, an orgy won't fix your problem; it can even make it worse.
One partner can easily get jealous with another, which will cause them to fight and raise issues which were hidden under the rug, leading to a break-up.
Get yourself a sex dice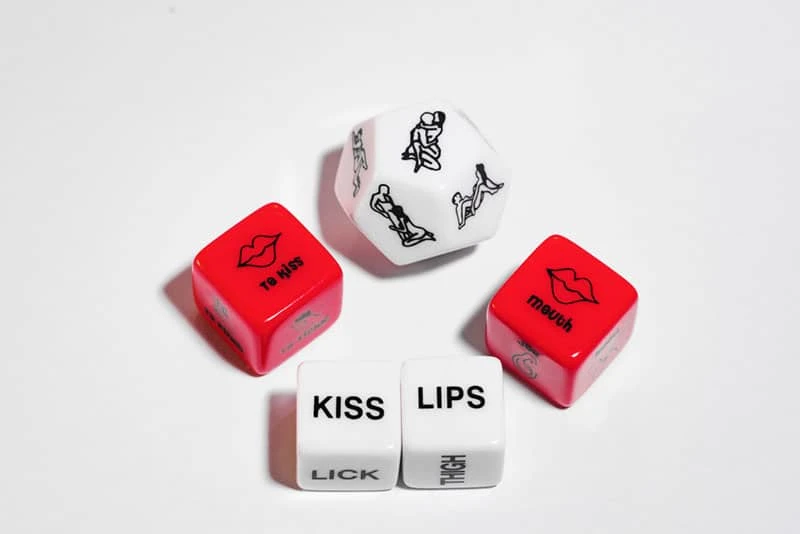 A sex dice can be found in any sex shop. One dice contains body parts and the other contains acts you must perform.
It may not sound as hot as it actually is. You have to try it to see the magic at work.
Playing sensual sex games like this will definitely bring the old spark back into a relationship, assuming you've lost it.
It's even better than reading articles and taking advice from experts. This way, you're in control of everything happening around you.
Sex dice are perfect to use in foreplay. It will get your sexual motors running in no time. You won't be able to withhold yourself from your partner.
Watch porn together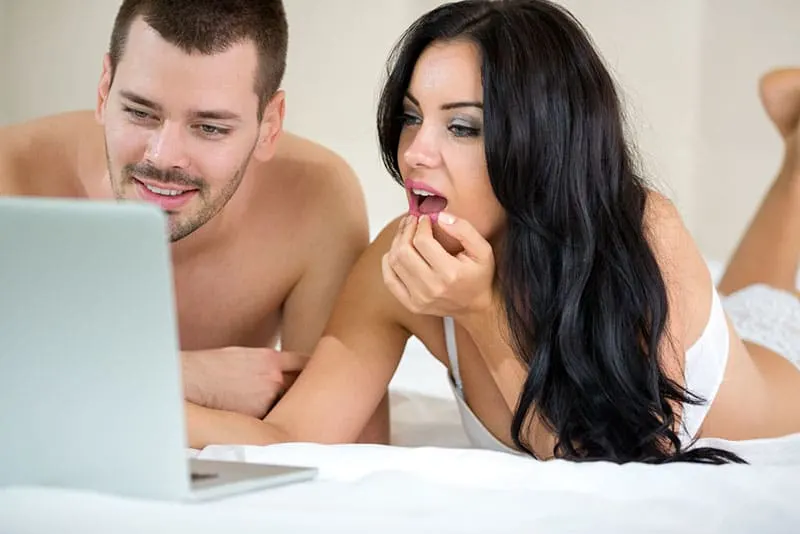 Okay, when you're watching it by yourself it is completely different from when you're watching it with your partner.
You'll get so many ideas and you'll get incredibly horny at the same time.
Try being a copycat just for fun. Maybe you'll do some things you never knew you liked.
At the end of the day, you always have the choice of ditching the porn video and continuing using your own magic.
Fisting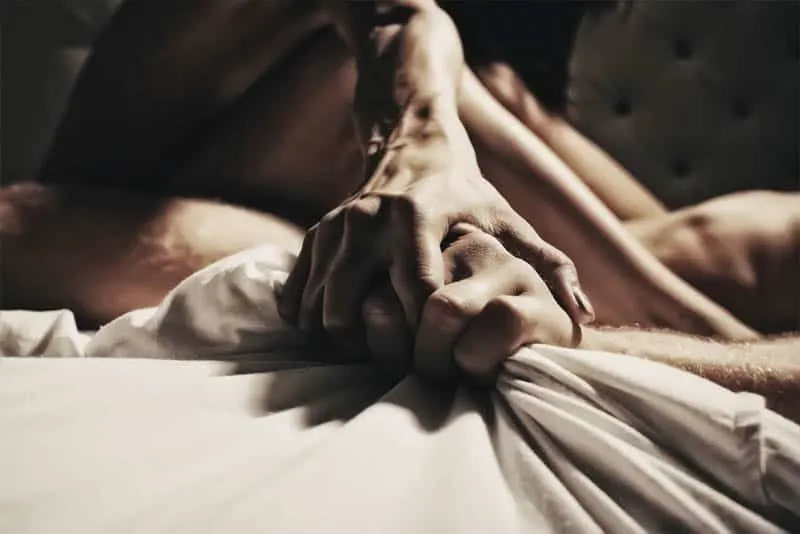 This is a bit more hardcore but it's out there, so I'll mention it as well.
Not every woman is able to endure a whole fist in her lady parts but some are and there are those who enjoy it!
And that's perfectly okay. So, there you go. You just read the quick guide to freaky sex. I hope it was everything you were looking for!