I appreciate you. Such a seemingly simple notion but with so much value.
My friends and family have always known how important thankfulness is to me. And I'm not talking about merely blurting out those words as if they mean nothing.
Because let's be honest, these days, it can be hard taking phrases like thank you so much or I love you at face value.
People throw these tokens of affection around without actually considering how much of a difference kind words can make.
Social media has become the ultimate 'token of appreciation', where people express their feelings and point of view, instead of opting for a more personal approach.
So today, let's put our focus on what kind of human beings we want to be. Let's strive to be the type of people who can show appreciation to our loved ones (and total strangers) the way it actually matters.
The next time you say I appreciate you, thank you or I love you, really make it count. Consider the weight of your words and use them wisely.
The Power Of A Kind Word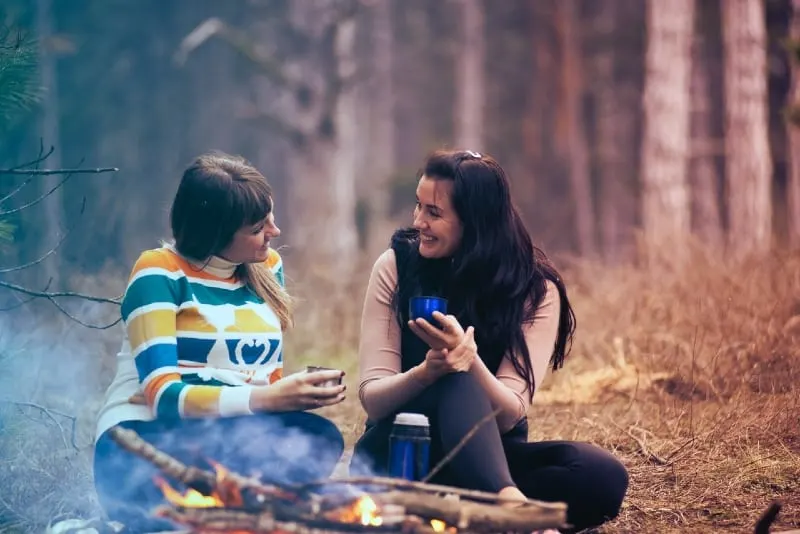 This is how Merriam-Webster defines the verb appreciate: to grasp the nature, worth, quality, or significance of.
It's truly fascinating how much this one verb can make a person feel special. Whether it's a close friend, family member or a stranger, it doesn't go unnoticed.
Just today, a great friend of mine called up to see how I was and to check on me and it honestly made my day. She's a real gem.
In this new age, people often forget how important reciprocal feelings are and how appreciation can motivate and encourage a person.
Open communication is so important but sometimes, we get lost in the reality of our life that we neglect those who matter.
Sometimes there are circumstances beyond the other person's knowledge that can make them think you no longer value them.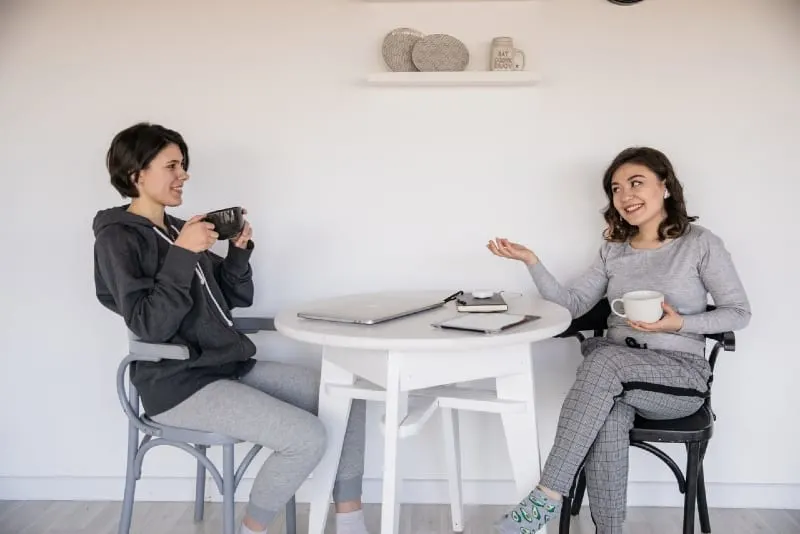 So let's start being mindful of our words or lack thereof. Start saying I appreciate you more. Say thank you on a regular basis.
Show people who you are by engaging in small tokens of appreciation. It is such a lovely thing and it costs you absolutely nothing.
From today on, act in ways that give the phrase I appreciate you real weight. Let's stop taking people for granted.
Not every relationship is equal on both sides of the equation. Whether this is friendship or a romantic interest, it's important to give the other person the full answer, not just part of your answer.
If you love them, tell them why. If you appreciate their thoughtful gesture, don't hesitate to elaborate (I appreciate you for…)
When was the last time you told someone how much you appreciate them and what for? Below, I share an abundance of appreciation quotes and sayings that explain its importance.
See also: Wasting Time Quotes: 115 Sayings To Appreciate Your Precious Time
The Best I Appreciate You Quotes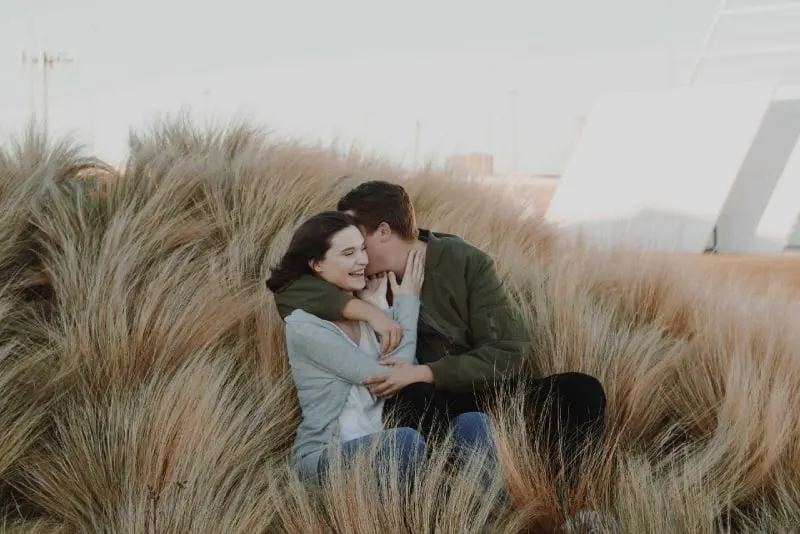 1. "Appreciation can make a day even change a life. Your willingness to put it into words is all that's necessary." —Margaret Cousins
2. "As we express our gratitude, we must never forget that the highest appreciation is not to utter words, but to live by them." —John F. Kennedy
3. "Let us be grateful to the people who make us happy; they are the charming gardeners who make our souls blossom." —Marcel Proust
4. "You changed my life without even trying, and I don't think I could ever tell you how much you mean to me. I can't imagine what things would be like if I hadn't met you." —Unknown
5. "Whenever you are to do a thing, though it can never be known to yourself, ask yourself how you would act when all the world is looking at you, and act accordingly." —Thomas Jefferson
6. "I will forever remain humble because I know I could have less. I will always be grateful because I know I've had less." —Unknown
7. "If we magnified blessings as much as we magnify disappointments, we would all be much happier." —John Wooden
8. "Be grateful for what you already have while you pursue your goals. If you aren't grateful for what you already have, what makes you think you would be happy with more?" —Roy T. Bennett
9. "It isn't what you have in your pocket that makes you thankful, but what you have in your heart." —Malti Bhojwani
10. "We should all be thankful for those people who rekindle the inner spirit." —Albert Schweitzer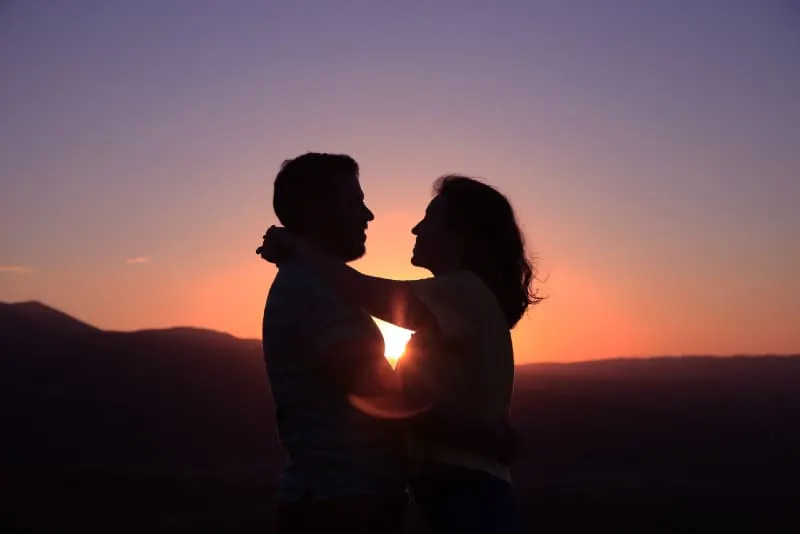 11. "What you truly acknowledge truly is yours. Invite your heart to be grateful and your thank yous will be heard even when you don't use words." —Pavithra Mehta
12. "Showing gratitude is one of the simplest yet most powerful things humans can do for each other." —Randy Pausch
13. "To speak gratitude is courteous and pleasant, to enact gratitude is generous and noble, but to live gratitude is to touch Heaven." —Johannes A. Gaertner
14. "I cherish all of the freedoms we got, including the freedom… the right to burn the flag. But I also got the right to bear arms – if you burn mine, I'll shoot you." —Johnny Cash
15. "I motivate players through communication, being honest with them, having them respect and appreciate your ability and your help." —Tommy Lasorda
See also: I Love You Quotes: 200+ Examples For Him And Her
Inspirational I Appreciate You Quotes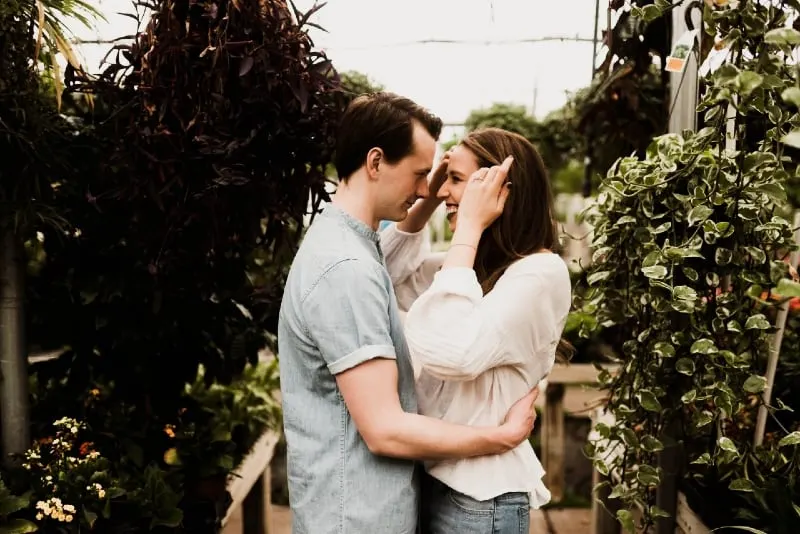 1. "I appreciate you more because of the road I've traveled. My story brought me to you and I wouldn't revise a word of my past if it led me anywhere but to your door." —Aaron Polson
2. "When I started counting my blessings, my whole life turned around." —Willie Nelson
3. "Appreciation is a wonderful thing. It makes what is excellent in others belong to us as well." —Voltaire
4. "Every morning I open my eyes the first thing I say is that I appreciate you, God, for this amazing life that I appreciate so much." —Michael Wolfgang Myers
5. "Change your expectation for appreciation and the world changes instantly." —Tony Robbins
6. "Countless are your deeds of love, countless are your cares you shown. You are a reason for my greatness in life. I appreciate you very much." —Unknown
7. "You have to surpass the levels of success that you have already achieved, and that's the challenge. But, it's a welcome challenge. I appreciate it because it brings the best out of me." —Clifford Joseph Harris Jr.
8. "If the only prayer you ever say in your entire life is thank you, it will be enough." —Meister Eckhart
9. "I still miss those I loved who are no longer with me but I find I am grateful for having loved them. The gratitude has finally conquered the loss." —Rita Mae Brown
10. "Make it a habit to tell people thank you. To express your appreciation, sincerely and without the expectation of anything in return. Truly appreciate those around you, and you'll soon find many others around you. Truly appreciate life and you'll find that you have more of it." —Ralph Marston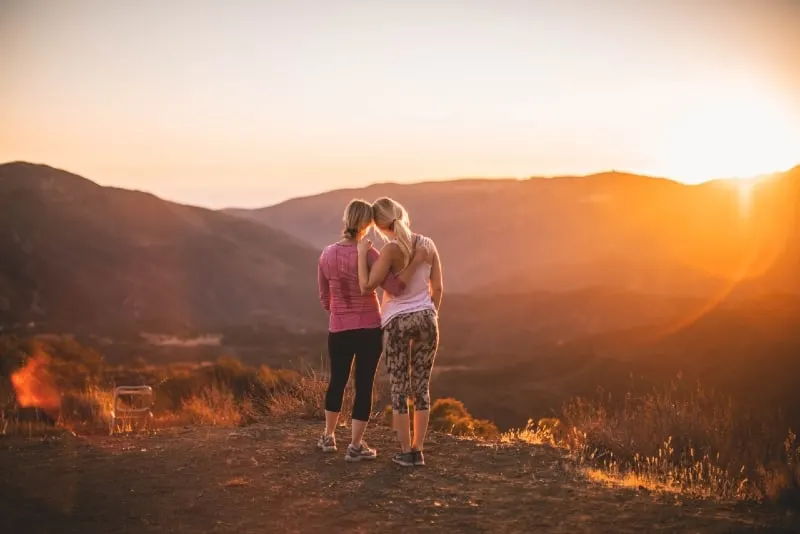 11. "I'm thankful for my struggle because without it I wouldn't have stumbled across my strength." —Unknown
12. "It is necessary, then, to cultivate the habit of being grateful for every good thing that comes to you, and to give thanks continuously. And because all things have contributed to your advancement, you should include all things in your gratitude." —Wallace D. Wattles
13. "I will forever remain humble because I know I could have less. I will always be grateful because I know I've had less." —Unknown
14. "Now and then it's good to pause in our pursuit of happiness and just be happy." —Guillaume Apollinaire
15. "We can only be said to be alive in those moments when our hearts are conscious of our treasures." —Thorton Wilder
See also: God Quotes: Uplifting Sayings To Inspire And Empower You
Funny I Appreciate You Quotes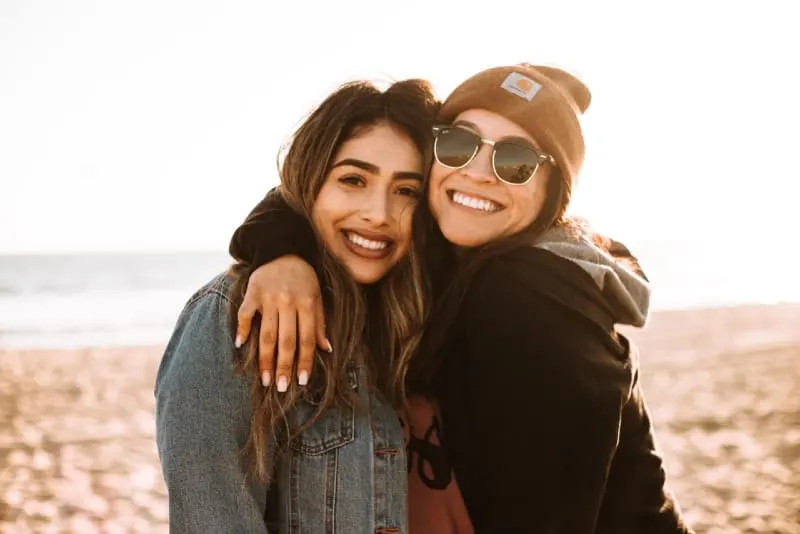 1. "Thank you for always being there for me even when I'm being a pain in the rear." —Unknown
2. "I feel a very unusual sensation—if it is not indigestion, I think it must be gratitude." —Benjamin Disraeli
3. "You put you in thank you!" —Unknown
4. "God gave us our relatives; thank God we can choose our friends." —Ethel Watts Mumford
5. "I couldn't find a card that expressed my gratitude the way I wanted. I need a card that gives you a big hug." —Unknown
6. "Today I am wearing the smile that you left me with the other day." —Unknown
7. "Thank you for still being my friend, despite being aware of every raunchy, unflattering, explicit detail of my life." —Unknown
8. "The smallest act of kindness is worth more than the grandest intention." —Oscar Wilde
9. "I couldn't find a card that expressed my gratitude the way I wanted. I need a greeting card that gives you a big hug." —Unknown
10. "I would floss a tiger's teeth, that's how much I appreciate you." —Unknown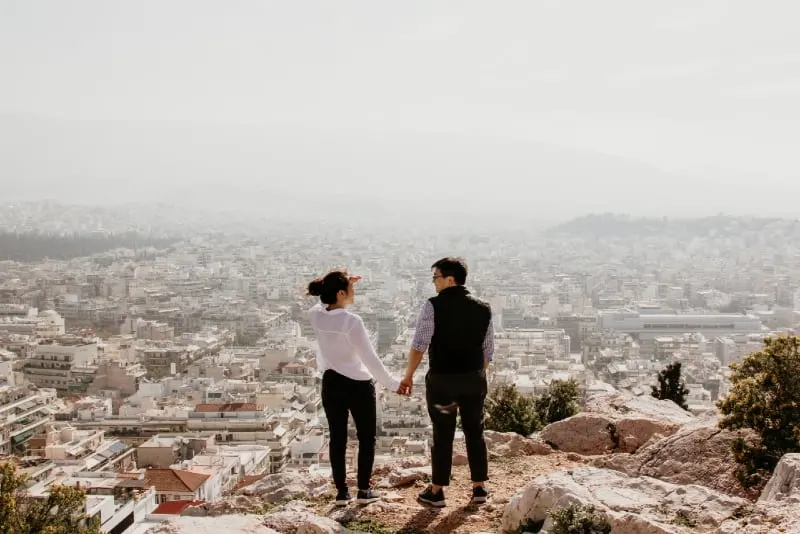 11. "How about I repay you by inviting you to go do my favorite thing: [insert thing you like to do that and they hate to do]. Just kidding! Thank you!" —Unknown
12. "I know you hate saying you're welcome, so I'll do you the favor and not say thank you, but I am feeling it on the inside." —Unknown
13. "I'm not getting you a holiday present because I know you don't like writing thank-you notes." —Unknown
14. "I would like to thank my speechwriters, Copy and Paste." —Unknown
15. "If you could read my mind, then you'd know how grateful I am for you at this very moment. Creep." —Unknown
See also: 65 I Am Proud Of You Quotes And Messages
I Appreciate You Quotes For Mom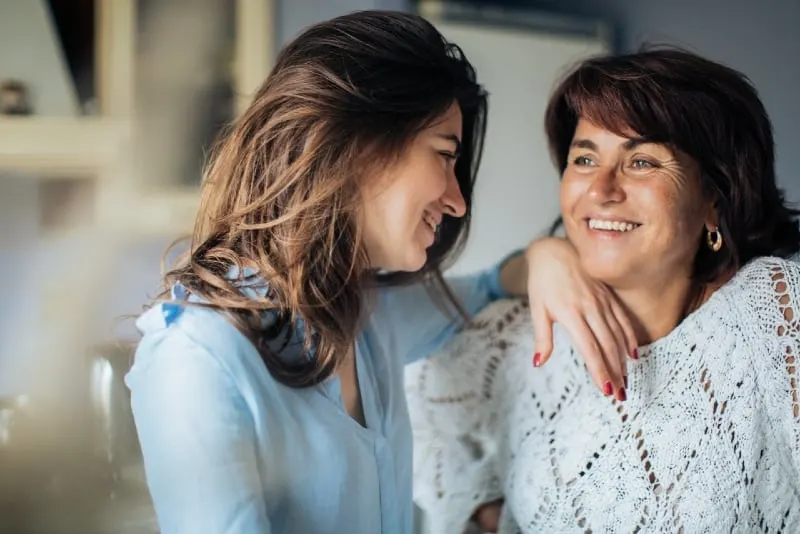 1. "Thanks for the genes that provided these crazy good looks, Mom." —Unknown
2. "All that I am, or hope to be, I owe to my angel mother." —Abraham Lincoln
3. "Some moms deserve to be celebrated. You deserve an entire parade! Thank you so much, Mom, for working so hard to hold down a job and raise me at the same time. I know it was exhausting, and I truly appreciate how much you have always done for me." —Unknown
4. "Mom, I promise to live a life that will do justice to all the sacrifices you've made." —Unknown
5. "Mom, thank you for always being there for me. Not just when I needed you, but when I needed you most." —Unknown
6. "A mother is the truest friend we have, when trials heavy and sudden fall upon us; when adversity takes the place of prosperity; when friends desert us; when trouble thickens around us, still will she cling to us, and endeavor by her kind precepts and counsels to dissipate the clouds of darkness, and cause peace to return to our hearts." —Washington Irving
7. "To my beautiful, loving and selfless mother: thank you for giving me life and making me feel like a one-of-a-kind treasure every day. No one could ever compare to you. I love you with all that I am and you will be a part of me forever." —Unknown
8. "The purest and truest meaning of the word unconditional can only be found in a mother's love. Thank you for that, Mom." —Unknown
9. "Mother's love is bliss, is peace, it need not be acquired, it need not be deserved. If it is there, it is like a blessing; if it is not there it is as if all the beauty had gone out of life." —Erich Fromm
10. "Mom, you're a rock star. Thank you for all you do for me. I could not imagine my life without you always in my corner." —Unknown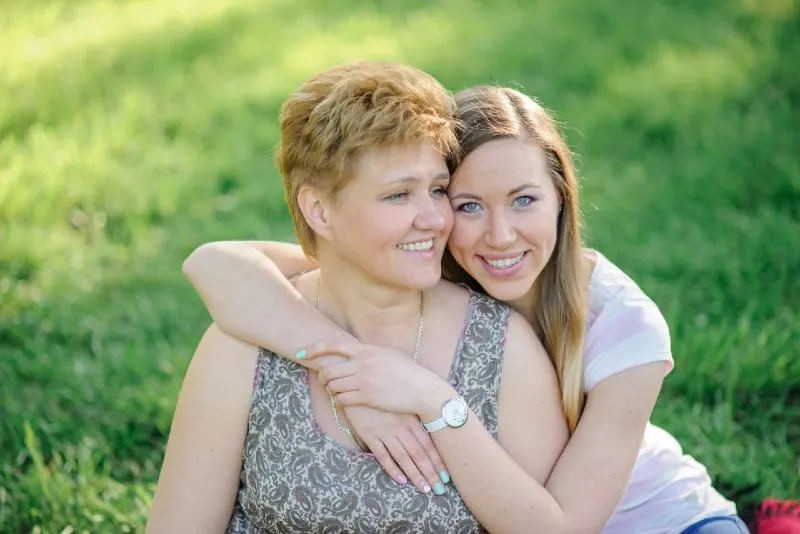 11. "Thank you for being my heart's first home. I love you, Mom." —Unknown
12. "Thanks for never asking for reasons or explanations when all I wanted was a long hug and a few laughs." —Unknown
13. "Mom, in a million ways, you show me that you care. I never doubt your unconditional love or that you will be right by my side, waiting patiently to catch me when I fall. I am so thankful that you are my mom. I won the lottery on that one!" —Unknown
14. "Dear Mom, thanks for always being there for me, loving me, caring for me. No one can ever replace you in my heart." —Unknown
15. "Because of you, I have the vision to reach for my dreams and the grit to push through the challenges that are in my way. Thank you for making me strong. You are the best mom a guy/girl could ever have!" —Unknown
See also: Why Don't YOU Be The Reason Someone Smiles Today? (With Quotes)
Wrapping Up
Saying I appreciate you shows the other person that you don't take them for granted. It proves that you value their time and energy.
And to be frank, everybody likes to be acknowledged for their selfless contribution to your life.
Saying thank you is easy but truly capturing the essence of your feelings is a different story. Above, I shared some of the best quotes that reflect the importance of appreciation.
Be it your mom packing you lunch for work, a close friend listening to your issues for the fifth time that day or a co-worker bringing you hot coffee as you rush into the office.
Share your appreciation. Be vocal about your gratitude. People don't have to do anything for you so when they do, let them know their efforts are valued and always reciprocate.
That way, you are contributing to a brighter and kinder world and that is so important.