My love,
I know you've been trying to understand me. I am so very thankful for that. But there are some things that I didn't tell you because I thought that you're going to be afraid of my emotions.
I really did think that you'll get scared and run off. You've been brave until now; for sure it's not easy to love a girl fighting depression.
I must say that I'm impressed. My emotions don't seem to affect you that much. The dark times I've been through you've mastered with ease and you stayed by my side. But here I am, completely revealing myself to you.
Sometimes, the weight of the world is a burden I can't carry. I am afraid. I am afraid that I will leave you in the most dishonorable way possible.
Life seems too cruel to actually carry on with it and there isn't really a way I can handle it. That's why I think about death so often. I don't actually want to die. I just want the pain to end.
I want my mind to take it slow and give me a moment of peace. Up to now I haven't been able to find a way to make it quieter. It sounds like thunder when all my thoughts gather up to destroy me.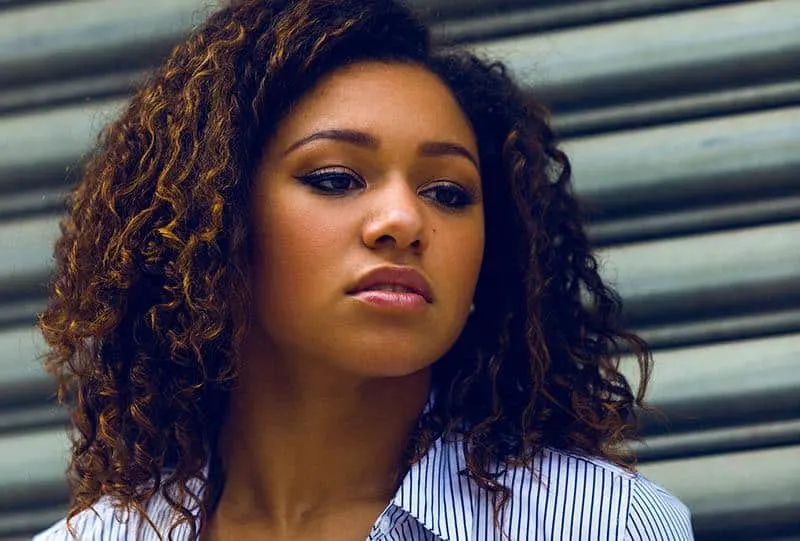 My mind is my biggest enemy. It has drained me to the point where I can't find the strength to stand up in the morning and go out into the world.
It has drained me to the point where my tears can't seem to find the strength to flow, although they would really like to.
You're not just dating me; you're dating my depression, too.
It's my fault. Everything is my fault. I was too weak to fight it, but I promise I will continue to do so, for the both of us. I want to snap out of it because I'm afraid I might disappoint you.
I try to shut down my mind for just one moment of joy and most of the time I succeed, and I want to thank you for being there for me for all those times I couldn't do so. I'm trying so hard not to disappoint you.
Depression can sneak up on me in the middle of a sentence, in the middle of a cheerful conversation. It doesn't wait to find its place, but rather creates it. That's what's so scary about it. I don't control my depression. It controls me.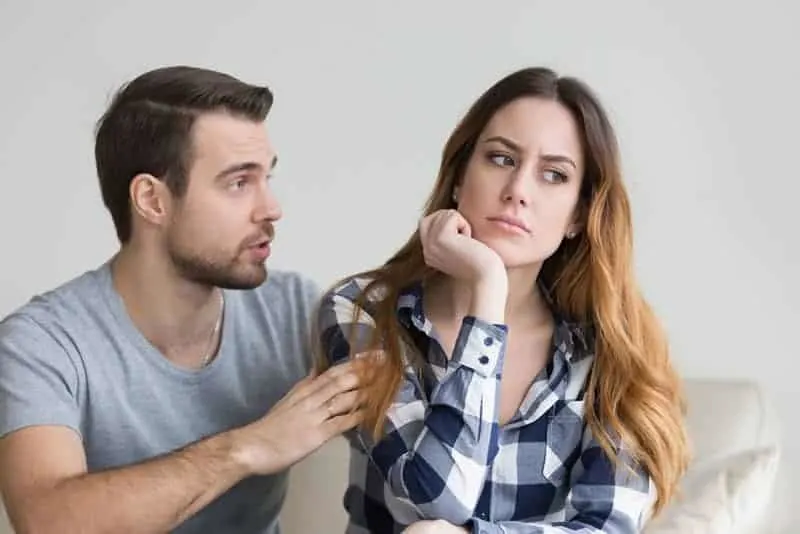 I'm scared that you will one day hear the screaming in my mind that won't let me have a moment of rest. Even silence feels like screaming. It's creeping up on me and it's crawling into my pores, finding its home there.
And you're still here. You're still by my side and you refuse to leave me on my own with this burden. You fight together with me. You were there for me to literally pick me up from the floor when I couldn't get up on my feet.
You showed me that I didn't have to be afraid or ashamed because I needed reassurance and you never showed me that I was a burden to you. You loved me. You love me. You will love me.
I want to say that I am sorry. I'm truly sorry for all those nights I spent crying and all those days I couldn't get out of bed. I'm sorry for that time I was screaming and begging you to leave because it hurt me too much to see you suffer by my side.
I want you to be happy, but you say that you're finding happiness when you're with me. Somehow, I can't quite believe that, but you still hold on. You hold on to me and my dark thoughts. I am so extremely thankful.
I would like to say that I don't need you to save me, but sometimes I can't do it all on my own. Although I can't stand the sad look on your face that breaks me even more, I really do love it when you stay by my side through the hard times.
You try to stay positive for me, but I can see that it's hard to love a girl with depression, although you say it's not a big deal.
My imperfections (to say the least) don't seem to scare you and you still find reasons to love me. Isn't that what we're all about? To love no matter how scary it may be. I'm afraid to lose you, but I still want to love you fully.
For the end of this letter, I want to tell you that I love you. I'm going to be OK one day and we'll be a happy little family, but until then, please hold my broken pieces for the time being.
Hold on to them and help me turn them into one whole again. We can do this.
Thank you.
I love you.
Your depressed girl