You don't want to regret not trying things that no one talks about when you turn 60?
Although, it's never too late for being wild and restless, it's easier to try some of this kinky stuff when you're younger.
Reminder: for some of these you need to be physically strong and in good shape to endure the action!
Kinky things can be a relationship saver
Even the best relationships become boring after a while. Everyone needs to introduce something new and fresh in a relationship to stir things up a bit. This has everything to do with sex.
Just the idea of spending your time with one person for the rest of your life is kind of scary, let alone having sex with that same person and no one else ever again.
Here's when introducing the kinky stuff comes in handy. Role-playing and moves your partner doesn't expect from you will bring excitement to your sex life which means that your relationship has a bright future.
Whether you like it or not, sex is the basis of every relationship on which we build everything else.
There are other types of attraction people feel toward each other, but if there's no sexual attraction, you can kiss your relationship goodbye.
Add some creativity and excitement in your relationship for the sake of the relationship itself and for your own good.
One day, when you get older, you won't have any regrets, and you'll be able to say you've tried what was to try, both good and bad.
117 Kinky things you have to try before you die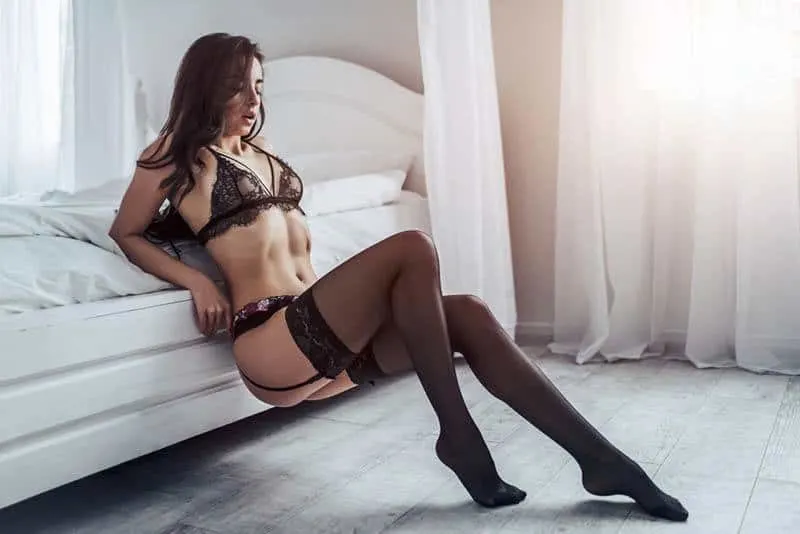 Let's start crossing this off!
1. Get someone to arouse every inch of your body. Let them make you feel things beyond comprehension.
2. Have a dirty one-night stand. It's an ideal thing to do, especially after a bad break-up. It helps a lot!
3. Kiss a girl and like it! At least try it to see what all the fuss is about.
4. Wake up in the light of day to oral sex.
5. Have a threesome and while at it, watch your partner going at it with the third party.
6. While you're at it, try group sex as well.
7. Try water sex!
8. Anal?
9. Dirty talking over the phone which leads to phone sex. It's so much better than you think it is.
10. Dirty, hot sex with no kissing whatsoever.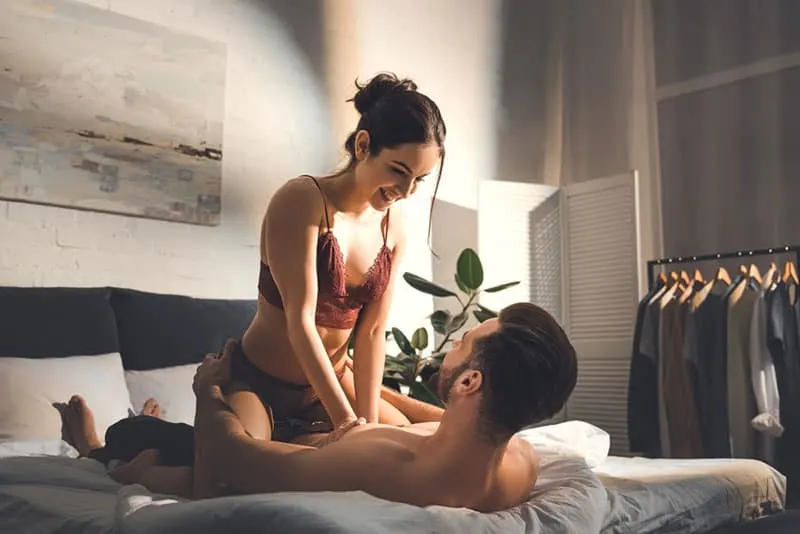 11. One threesome with a guy and another with a girl.
12. Explore with a lesbian. Do not be a lesbian virgin anymore. After all, there is no better touch than one of a woman's.
13. Have sex in public. The adrenaline is huge.
14. Go extra kinky and try bondage. Tie someone or choose to be tied.
15. Use sex toys.
16. Play with yourself with or without toys.
17. Get a fuck buddy ASAP! There is nothing better than sex with no strings attached.
18. Swing and switch partners.
19. Make a sex tape. But keep it locked away.
20. Have a sexcation. Go to a hotel for the weekend and have sex for two days straight.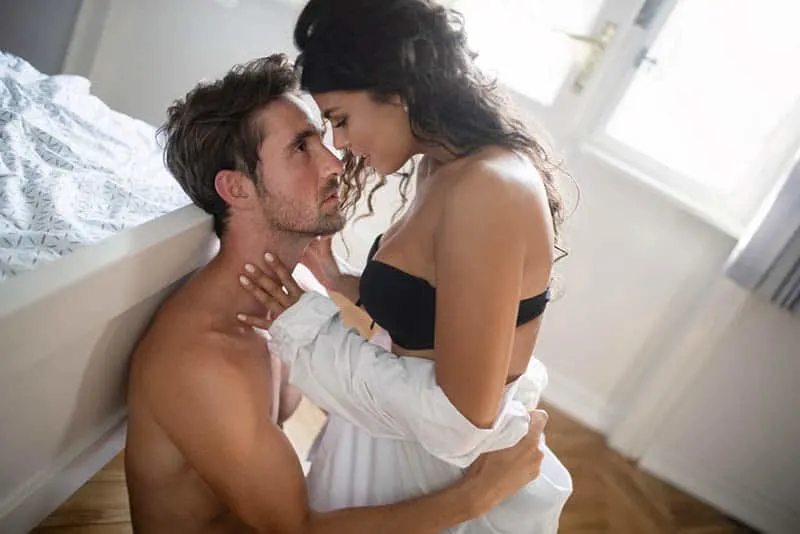 21. Have sex in the car.
22. Have sex with someone twice your age.
23. Have sex with someone who doesn't speak the same language as you.
24. Have an orgasm in public (without anyone noticing?)
25. Have drunk sex. But don't drink too much because you're not going to be able to perform well.
26. Have you ever wondered what tantric sex is like?
27. Sex on a boat.
28. Light spanking.
29. Play any sex game.
30. Go to a male strip club.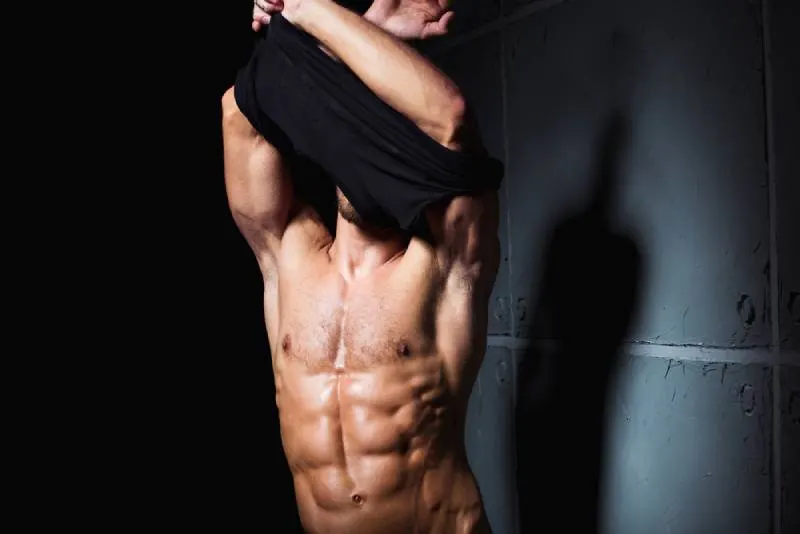 31. Try break-up sex.
32. Try makeup sex.
33. Watch porn with your friend.
34. Do a sexy photoshoot.
35. Put yourself in someone else's shoes. Role play.
36. Have sex in the middle of nowhere in a tent. Or out of it, it's your choice.
37. Sex in the middle of the day, out in the open.
38. Send and receive dirty texts.
39. Send dirty pictures of yourself but be careful—you have to trust the person you're sending the pics because you don't want them to end up in the wrong hands.
40. Use ice in foreplay.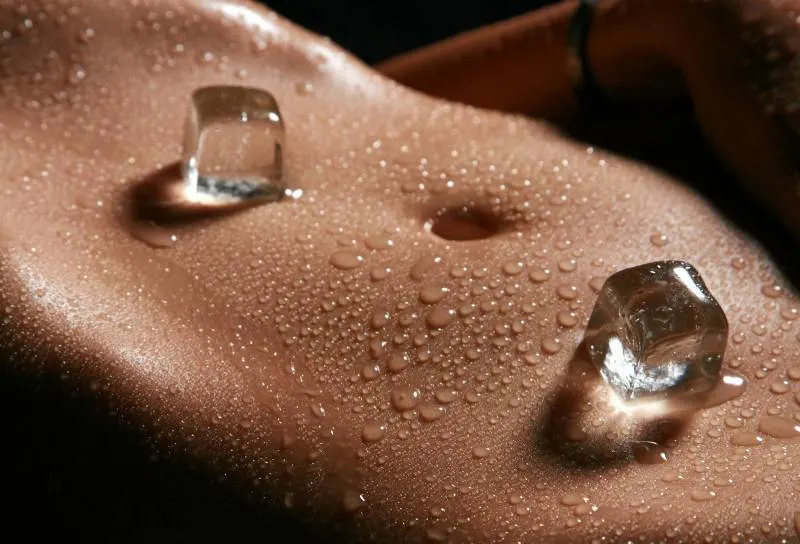 41. Blindfold him and use a feather to tease him.
42. Massage each other sensually but without having sex. Can you pull this off?
43. Watch porn alone.
44. Try involving food in sex, like whipped cream.
45. Have a quickie in a skirt.
46. Cybersex.
47. Beach sex. But watch out for sand in unwanted places.
48. Flirt with someone while your partner is watching.
49. Spend one night as your partner's mistress in bed.
50. Have silent sex in a house full of people at a totally inconvenient time.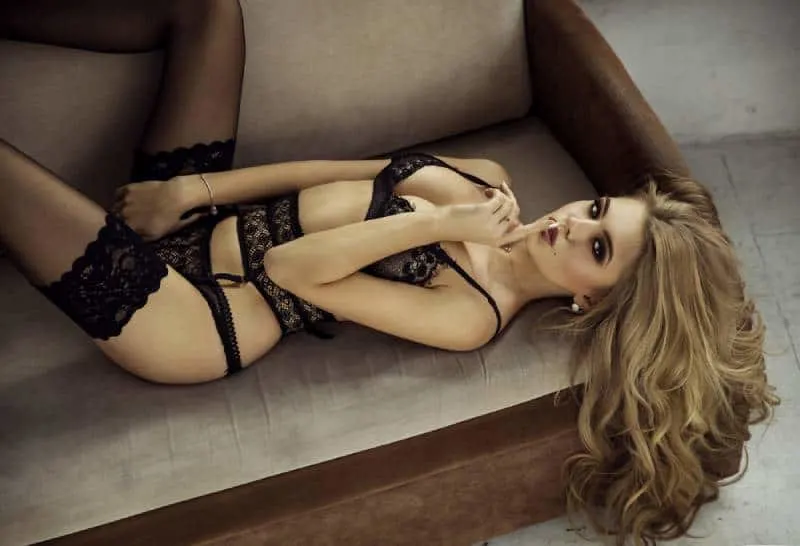 51. Sex in an elevator.
52. Sex in the bathroom of a restaurant or bar.
53. Try a sex swing.
54. Light a wax candle and play with it (on your partner or yourself).
55. Sex in a Halloween costume.
56. Spank and get spanked.
57. Use random items as sex toys.
58. Study the Kamasutra and try as many positions as you can.
59. Go on a date without a bra.
60. Make your fantasies come true.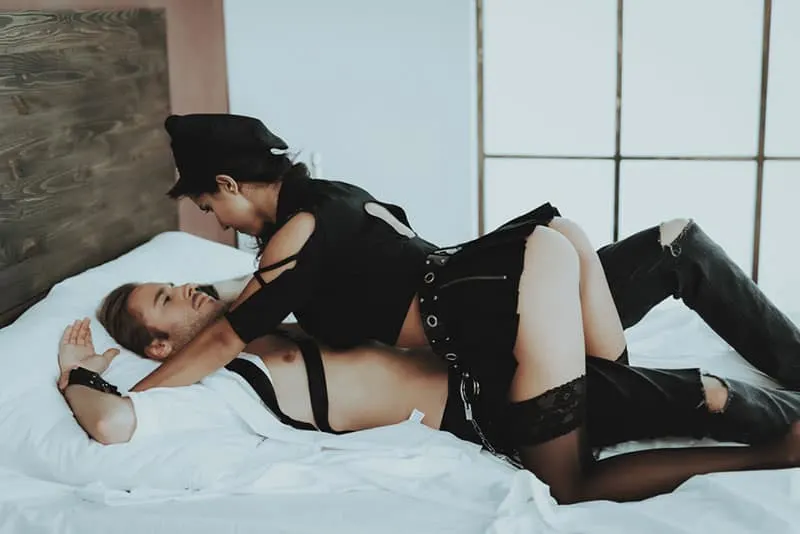 61. Sex in front of a fireplace.
62. Have sex underneath a ceiling mirror.
63. Try hardcore, rough sex.
64. Have sex without using hands.
65. Have an orgasm at the same time as your partner.
66. Answer the door naked.
67. Have sex against a wall.
68. Play with your partner's nipples.
69. Use sex dice.
70. Have wild sex with someone at least five to ten years younger than you (depends on how old you are).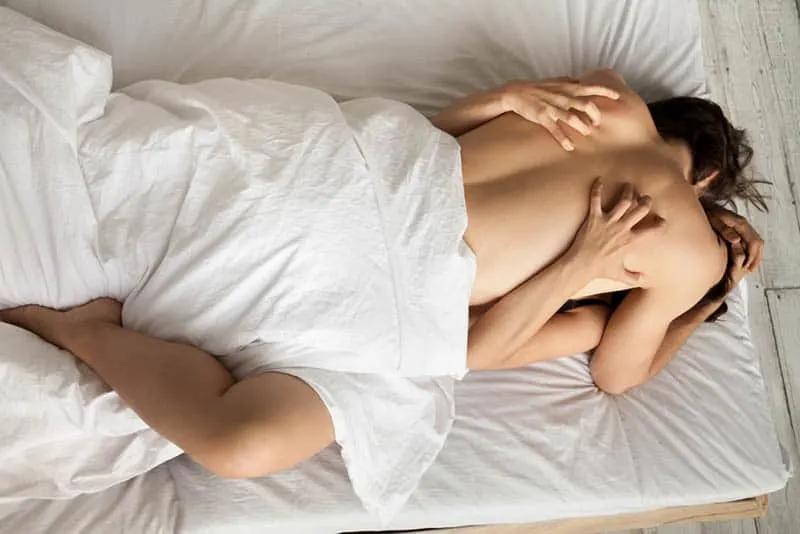 71. Seduce a stranger—a tourist from a foreign country on a vacation. Show them how locals do it, and let them take home happy memories.
72. Let him spy on you while you are in the shower. Pretend you have no idea he's watching you.
73. Let a guy shave you down there. Good sex will follow right after.
74. Be on the verge of having sex while clubbing. So what if people look at you and judge you. You only have one life!
75. Run ice cubes over his nipples and other manly areas.
76. Combine rough sex with cute words.
77. Have sex from behind in front of a mirror.
78. Really ace the dirty talk.
79. Tie your partner, and get freaky with a vibrator.
80. Start touching yourself while you're in the car, and he's driving.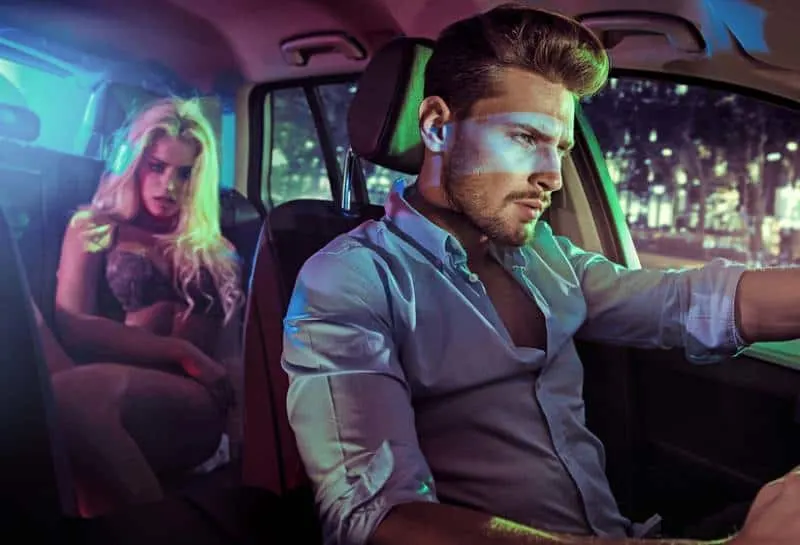 81. They say you shouldn't play with your food. I say play with your food—but in bed.
82. Oil yourself before slipping into silk sheets.
83. A lunch break can be a perfect quickie.
84. Skinny dip with your partner—friends are not excluded.
85. After you watch porn, recreate it.
86. Have oral sex in a hot tub. Remember, practice makes perfect!
87. Give road head.
88. Anal beads?
89. Try baking and having sex.
90. Have sex with another couple in the same bed.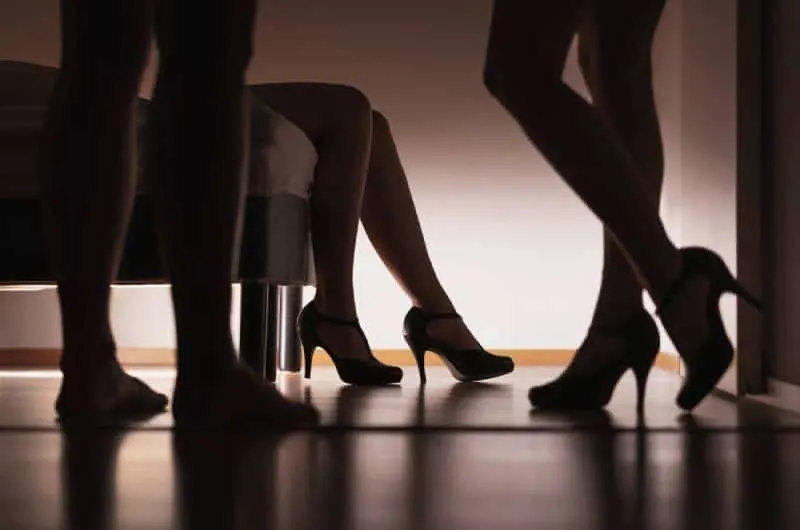 91. Call a phone sex hotline—why wouldn't you try that too?
92. Reverse roles.
93. Fingering under the restaurant table with a long, table cloth covering you.
94. Have sex in front of the open window.
95. Go to a sex club, and watch people having sex. Then, go home, and fuck your partner's brains out.
96. Play truth or dare questions – rated 18+
97. Japanese rope bondage?
98. Clamps and whips can be fun if they're put on the right places.
99. Bend over a chair and invite your partner to take you.
100. Give head with ice water in your mouth.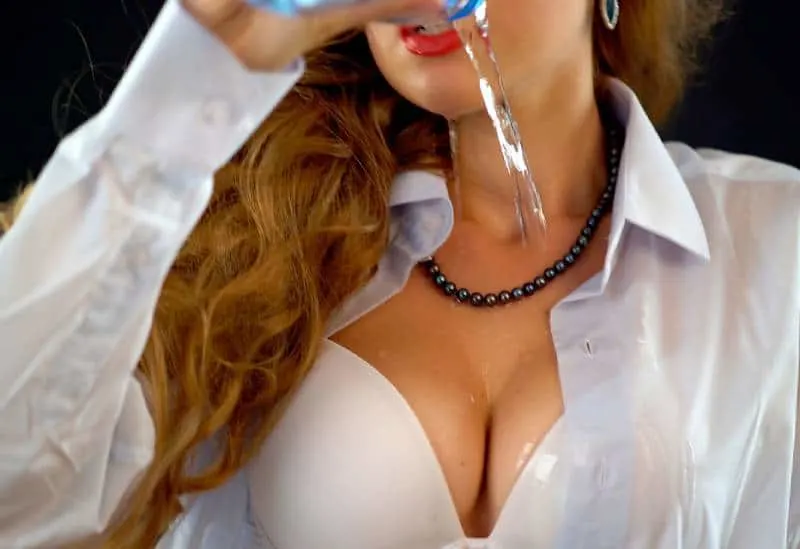 101. Domination and submission?
102. Try formal wear sex.
103. A double-ended dildo can be your best friend.
104. Blindfold your partner, so he has no idea what your next move is.
105. Maybe fisting is something you'd consider?
106. Make your partner wear your lingerie.
107. Call him 'daddy' while you're having sex.
108. Have sex in the snow.
109. Play a topless maid.
110. Use different kinds of fruit as toys while having sex.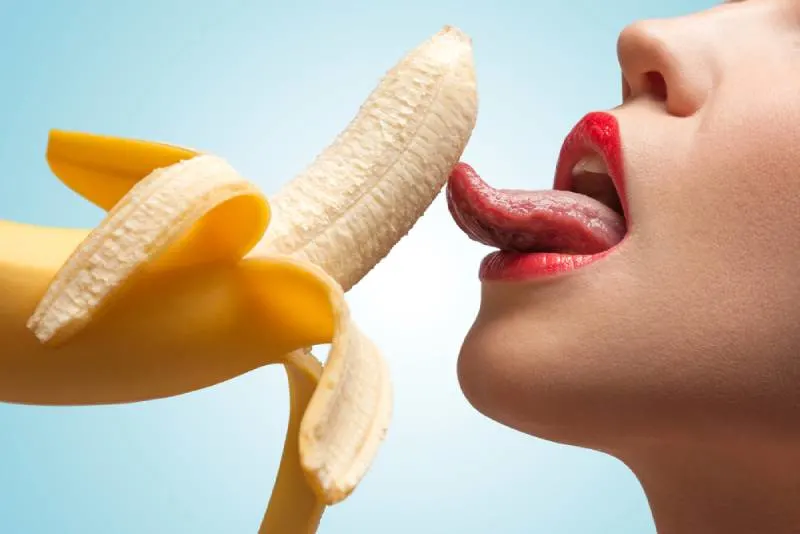 111. Compete to see who comes first or who comes last—whatever suits you best.
112. Explore needle play.
113. Use a hairbrush as a spanking tool.
114. Make your partner wear a cock ring.
115. Do the Kegel exercises while your partner is inside you.
116. Give someone their first gay or lesbian experience.
117. Make sure your partner's deepest sexual fantasy comes true.
See also: 69 Kinky Questions To Ask Your Partner To Spice Up Your Sex Life