"Smile from your heart; nothing is more beautiful than a woman who is happy to be herself."―Kubra Sait
'You have a beautiful smile,' is one of the nicest compliments someone could give you. There almost isn't a love song without a couple of words about someone's smile… Why? Well…
When a guy says, 'You have a beautiful smile,' to someone, it rarely has anything to do with their teeth.
You may be thinking that you have crooked teeth or that you need to do some whitening in order to have a nice smile.
Of course, it's important to take care of the well-being of your teeth but a woman's smile has a lot more to do with the energy she spreads when she's smiling.
When he tells you what a beautiful smile you have, it means he likes what you communicate with it.
Being happy and confident have always been the most attractive traits, so when he smiles at you, smile back proudly.
Continue reading to find out what famous people have said about the power of smiles.
Top 20 Smile Quotes To Inspire Happiness: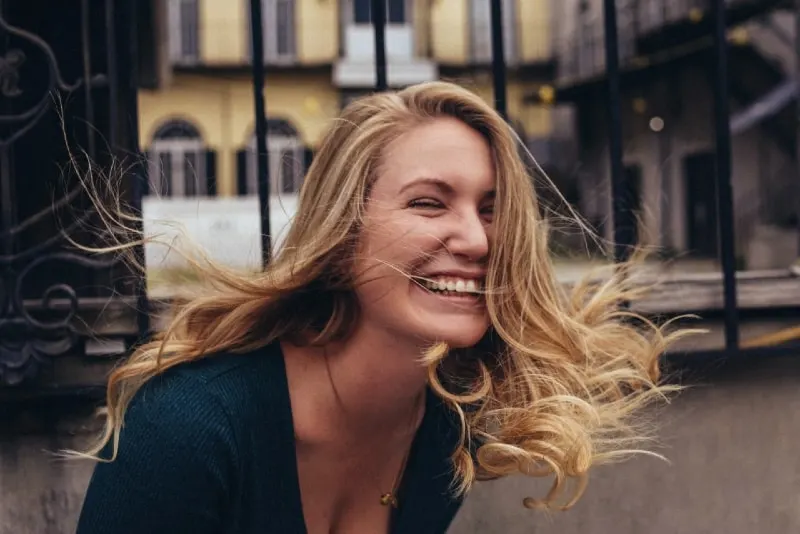 1. "Smile, it's free therapy."―Douglas Horton
2. "Nothing is more beautiful than a smile that has struggled through tears."―Demi Lovato
3. "Everyone smiles in the same language."―George Carlin
4. "Every girl deserves a guy who can make her smile even when she doesn't want to."―Unknown
5. "Let us always meet each other with a smile, for the smile is the beginning of love."―Mother Teresa
6. "Life is like a mirror. Smile at it and it smiles back at you."―Peace Pilgrim
7. "Smile, it is the key that fits the lock of everybody's heart."―Anthony J. D'Angelo
8. "A smile cures the wounding of a frown."―William Shakespeare
9. "Lighten up, just enjoy life, smile more, laugh more, and don't get so worked up about things."―Kenneth Branagh
10. "One of the most rewarding things in life is to always put a smile on your face."―Dr. T.P.Chia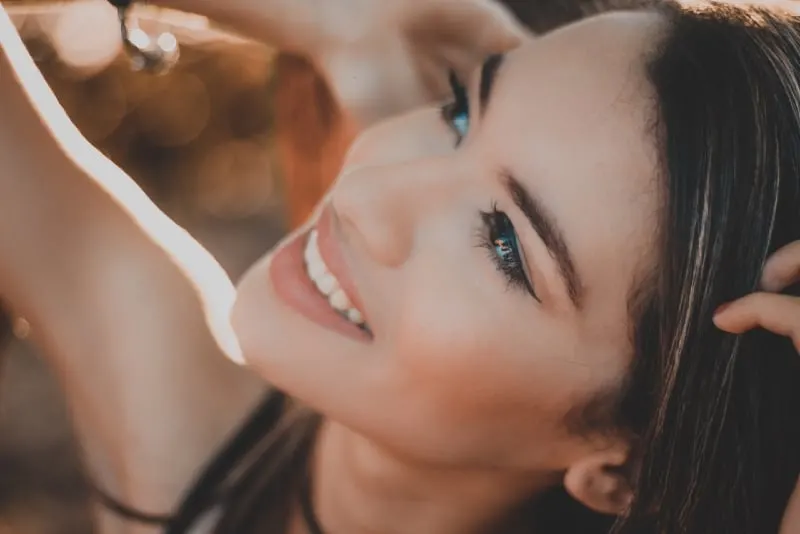 11. "A smile and good energy. They will take you farther than any material possession."―Caroline Ghosn
12. "Nothing shakes the smiling heart."―Santosh Kalwar
13. "Don't cry because it's over, smile because it happened."―Ludwig Jacobowski
14. "A smile is the universal welcome."―Max Eastman
15. "A smiling face is a beautiful face. A smiling heart is a happy heart."―Dr. T.P.Chia
16. "A warm smile is the universal language of kindness."―William Arthur Ward
17. "Because of your smile, you make life more beautiful."―Thich Nhat Hanh
18. "Smile at the obstacle, for it is a bridge."―Medusa
19. "Smile, smile, smile at your mind as often as possible. Your smiling will considerably reduce your mind's tearing tension."―Sri Chinmoy
20. "Smiling is definitely one of the best beauty remedies. If you have a good sense of humor and a good approach to life, that's beautiful."―Rashida Jones
See also: 140 Cute Good Morning Texts For Him To Make Him Smile
Beautiful Smile Quotes: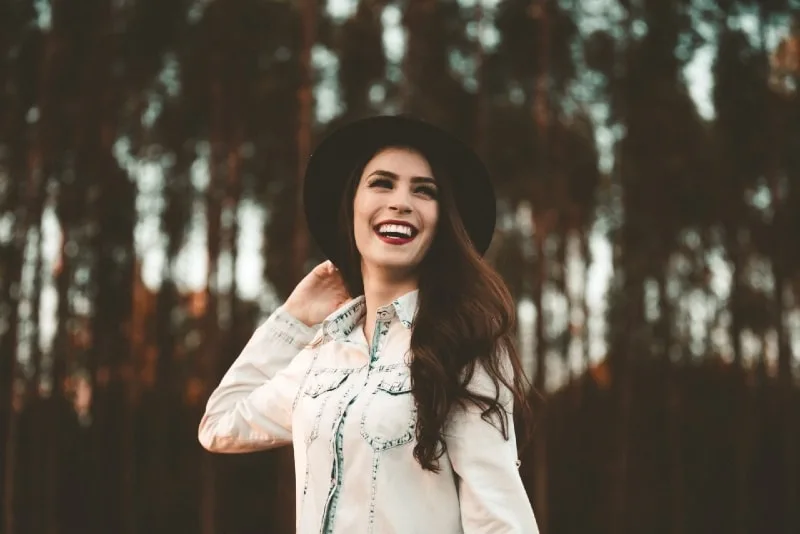 1. "The people who make you smile from just seeing them, those are my favorite people."―Koi Fresco
2. "I love those who can smile in trouble…"―Leonardo da Vinci
3. "I was smiling yesterday, I am smiling today and I will smile tomorrow. Simply because life is too short to cry for anything."―Santosh Kalwar
4. "It only takes a split second to smile and forget, yet to someone that needed it, it can last a lifetime."―Steve Maraboli
5. "If you're not using your smile, you're like a man with a million dollars in the bank and no checkbook."―Les Giblin
6. "All the statistics in the world can't measure the warmth of a smile."―Chris Hart
7. "Share your smile with the world. It's a symbol of friendship and peace."―Christie Brinkley
8. "If you're reading this… Congratulations, you're alive. If that's not something to smile about, then I don't know what is."―Chad Sugg
9. "It was only a sunny smile, and little it cost in the giving, but like morning light it scattered the night and made the day worth living."―F. Scott Fitzgerald
10. "Your smile will give you a positive countenance that will make people feel comfortable around you."―Les Brown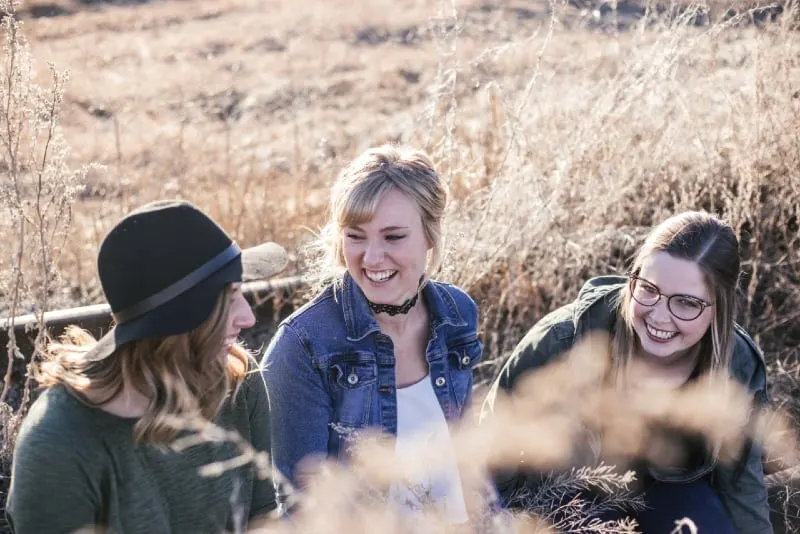 11. "Nothing you wear is more important than your smile."―Connie Stevens
12. "The living should smile, for the dead cannot."―George R.R. Martin
13. "Peace begins with a smile."―Mother Teresa
14. "You'll find that life is still worthwhile if you just smile."―Charlie Chaplin
15. "Smile at strangers and you just might change a life."―Steve Maraboli
16. "I wondered if my smile was as big as hers. Maybe as big. But not as beautiful."―Benjamin Alire Sáenz
17. "Whatever happens, just keep smiling and lose yourself in love."―Rumi
18. "Sometimes we're gonna have our bad days, but we must continue to work to be great. Keep smiling. It looks beautiful on you."―Demi Lovato
19. "The greatest self is a peaceful smile, that always sees the world smiling back."―Bryant H. McGill
20. "What sunshine is to flowers, smiles are to humanity. These are but trifles, to be sure; but scattered along life's pathway, the good they do is inconceivable."―Joseph Addison
21. "We all have our down days, but it's not hard to smile and say, 'Thank you.'"―Yvette Nicole Brown
See also: Why Don't YOU Be The Reason Someone Smiles Today (With Quotes)
You Have A Beautiful Smile Quotes: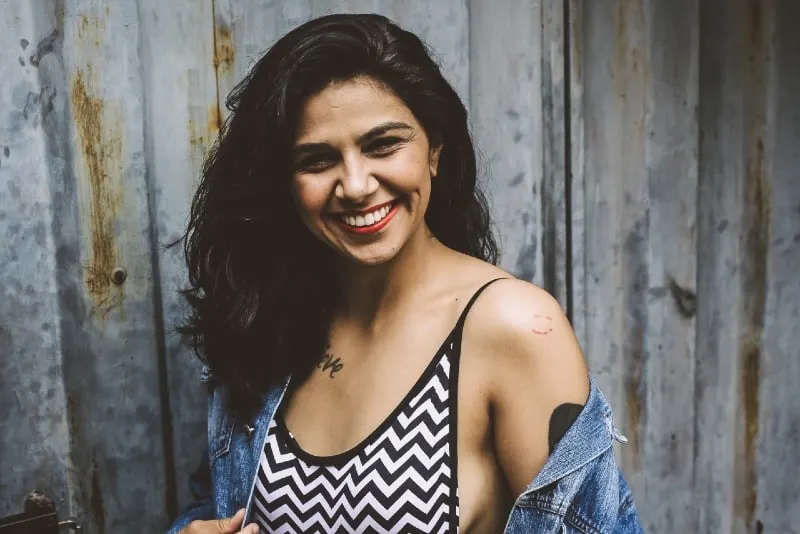 1. "A smile is a happiness you'll find right under your nose."―Tom Wilson
2. "Sometimes your joy is the source of your smile, but sometimes your smile can be the source of your joy."―Thich Nhat Hanh
3. "Smiling makes people feel good and positive, conveying a sense of good-will, rapport and trust."―Dr. T.P.Chia
4. "A smile remains the most inexpensive gift I can bestow on anyone and yet its powers can vanquish kingdoms."―Og Mandino
5. "I am intrigued by the smile upon your face, and the sadness within your eyes."―Jeremy Aldana
6. "Today, give a stranger one of your smiles. It might be the only sunshine he sees all day."―H. Jackson Brown, Jr.
7. "A smile is the best makeup any girl can wear."―Marilyn Monroe
8. "Smiling is the best way to face every problem, to crush every fear and to hide every pain."―Unknown
9. "The real man smiles in trouble, gathers strength from distress, and grows brave by reflection."―Thomas Paine
10. "Smile in the mirror. Do that every morning and you'll start to see a big difference in your life."―Yoko Ono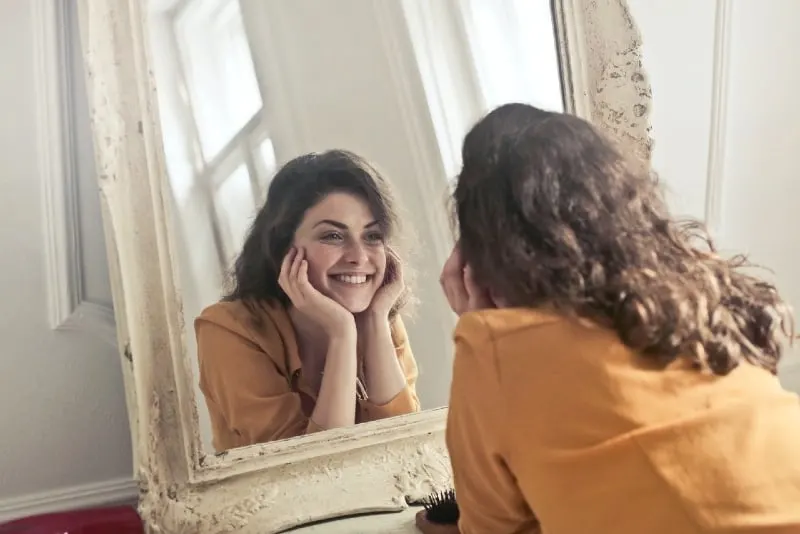 11. "The value of a smile… It costs nothing, but creates much. It enriches those who receive, without impoverishing those who give. It happens in a flash and the memory of it sometimes lasts forever."―Dale Carnegie
12. "Just one smile immensely increases the beauty of the universe."―Sri Chinmoy
13. "Never regret anything that made you smile."―Mark Twain
14. "A simple smile. That's the start of opening your heart and being compassionate to others."―Dalai Lama
15. "Look back, and smile on perils past."―Walter Scott
16. "The source of a true smile is an awakened mind."―Thich Nhat Hanh
17. "Use your smile to change the world; don't let the world change your smile."―Unknown
18. "Children show me in their playful smiles the divine in everyone."―Michael Jackson
19. "I can sing and dance. I can smile―a lot."―Chris Colfer
20. "Smile! It increases your face value."―Robert Harling
See also: What Does It Mean When He Calls You Babe? (13 Possible Reasons)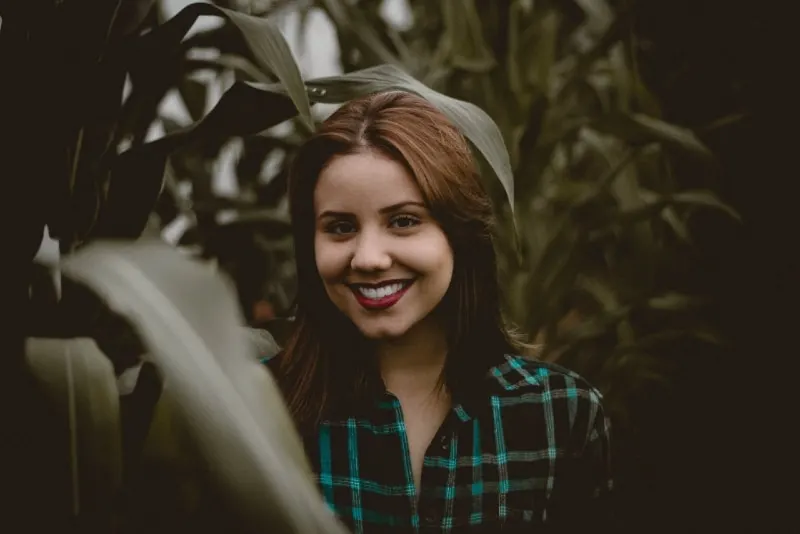 21. "Beauty is power; a smile is its sword."―John Ray
22. "I want to touch the heart of the world and make it smile."―Charles de Lint
23. "Every scowling face also contains the shapes of engaging smiles, just waiting to be released."―Dr. SunWolf
24. "It's hard not to feel happy when you make someone smile."―Roy T. Bennett
25. "Anyone can smile on their best day. I like to meet a man who can smile on his WORST."―Lauren Graham
26. "An enigmatic smile is worth ten pages of dialog."―Connie Brockway
27. "The world always looks brighter from behind a smile."―Unknown
28. "A smile is a curve that sets everything straight."―Phyllis Diller
See also: 15 Types Of Smiles (And What They Actually Mean)
Quotes About Smiling: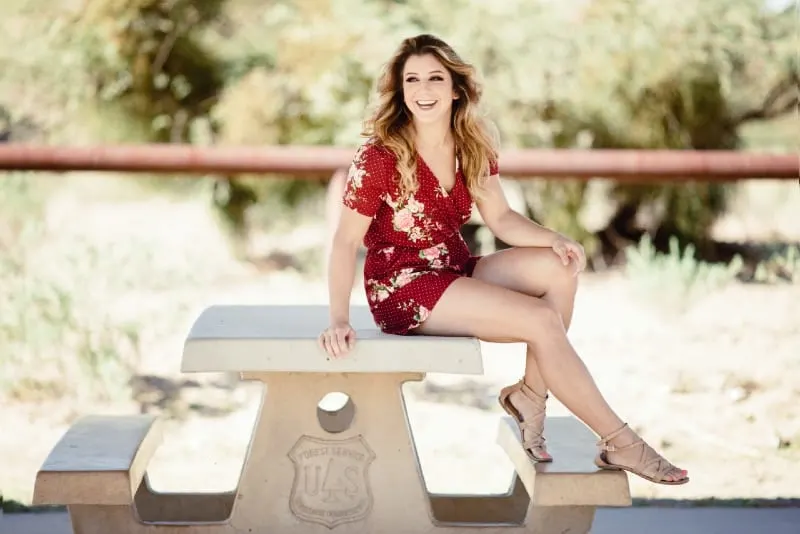 1. "It seems to me that what we call beauty in a face lies in the smile."―Leo Tolstoy
2. "Everywhere you go, take a smile with you."―Sasha Azevedo
3. "When a new day begins, dare to smile gratefully."―Steve Maraboli
4. "Before you put on a frown, make absolutely sure there are no smiles available."―Jim Beggs
5. "Smile more. Smiling can make you and others happy."―Roy T. Bennett
6. "Too often we underestimate the power of a touch, a smile, a kind word, a listening ear, an honest compliment, or the smallest act of caring, all of which have the potential to turn a life around."―Leo F. Buscaglia
7. "The robbed that smiles, steals something from the thief."―William Shakespeare
8. "When things are difficult, smile by faith. Don't wait until you feel better."―Joel Osteen
9. "A gentle word, a kind look, a good-natured smile can work wonders and accomplish miracles."―William Hazlitt
10. "A smile is a powerful weapon; you can even break ice with it."―Unknown
11. "Every time you smile at someone, it is an action of love, a gift to that person, a beautiful thing."―Mother Teresa
12. "Most smiles are started by another smile."―Frank A. Clark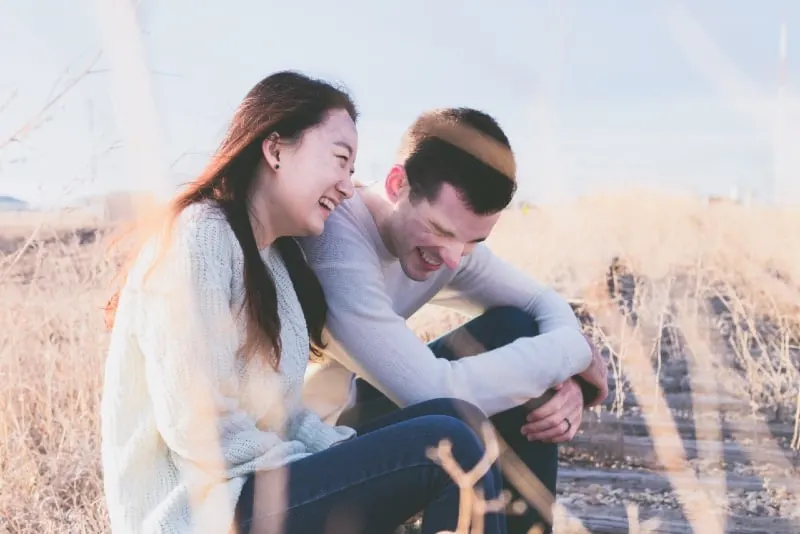 13. "Smile; it the second best thing one can do with one's lips."―Unknown
14. "You are not fully dressed until you wear a smile."―Evan Esar
15. "It is more fitting for a man to laugh at life than to lament over it."―Seneca
16. "If you smile when you are alone, then you really mean it."―Andy Rooney
17. "Wrinkles should merely indicate where smiles have been."―Mark Twain
18. "Smile… It will either warm their heart or piss them off… Either way, you win!"―Unknown
19. "If someone is too tired to give you a smile, leave one of your own, because no one needs a smile as much as those who have none to give."―Samson Raphael Hirsch
20. "A smile is happiness you will find right under your nose."―Tom Wilson
21. "When you smile and project an aura of warmth, kindness, and friendliness, you will attract warmth, kindness, and friendliness. Happy people will be drawn to you."―Joel Osteen
22. "We shall never know all the good that a simple smile can do."―Mother Teresa
23. "It's the most simplest of things that will always produce the biggest of smiles."―Anthony T. Hincks
24. "Smiles are the language of love."―David Hare
See also: To The Man Who Made Me Smile Again
Cute Smile Quotes: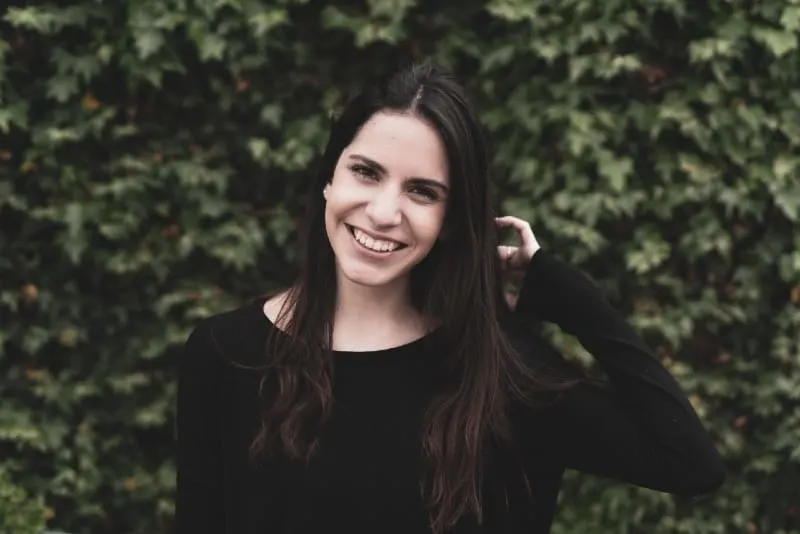 1. "One smile speaks louder than a hundred words."― Abhijit Naskar
2. "I love being around positive people and making people smile."―JaVale McGee
3. "Smile is the sunshine of the soul."―Lailah Gifty Akita
4. "I believe in the power of SMILE."―Purvi Raniga
5. "When you see a person without a smile, give them yours."―Zig Ziglar
6. "I like to smile. I smile even when I'm nervous since it calms me down and shows my friendliness."―Yani Tseng
7. "A smile, just like a moment of living consciously, can ripple out touching and changing everything in the universe."―Steve Leasock
8. "Smiling makes a huge difference. A lot of people walk the red carpet and try to be sexy. I don't do that; I always smile."―Jazmyn Simon
9. "We should smile more often in life. Our smiles make us look better and make us feel happier!"―Avijeet Das
10. "My worst day, I'm just going to try and smile."―Iman Shumpert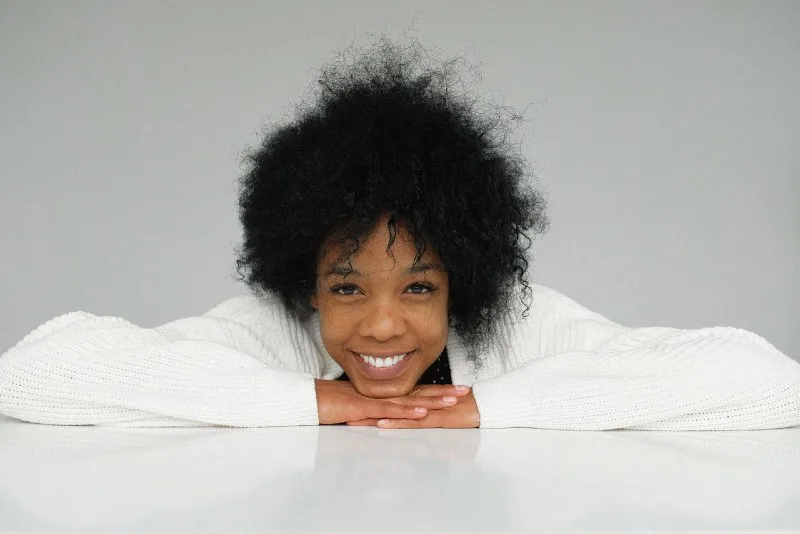 11. "Your smile is heaven."― Rosangel Perez
12. "I like being able to look in the mirror and seeing a smile on my face."―Clint Dempsey
13. "Smiling is one of our greatest defense mechanisms."―Asa Don Brown
14. "Smile baby girl, the world is full of uncertain miles."―Goitsemang Mvula
15. "The greatest self is a peaceful smile, that always sees the world smiling back."―Koi Fresco
16. "A smile will even make the darkest of clouds shine."― Anthony T. Hincks
17. "Nothing beats a great smile."―Karl Urban
18. "A word or a smile is often enough to put fresh life in a despondent soul."―St. Thérèse Lisieux
19. "A smile confuses an approaching frown."―Unknown
20. "Smiling is a wonderful way to get a boost of happiness. The next time life presents you with a challenging situation, take a deep breath and smile."―Morris Pratt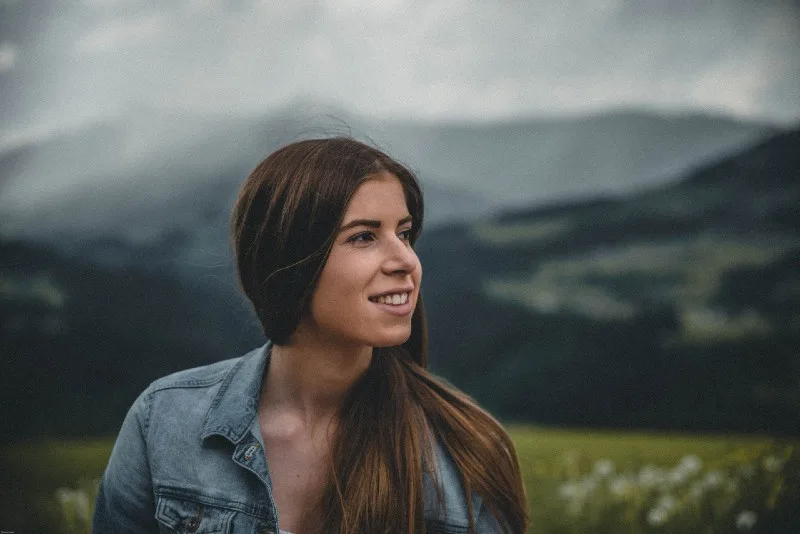 21. "A smile is the best defense against this offensive world."―Terri Guillemets
22. "Smile doesn't mean that someone is happy. Sometimes it just means that you're strong."―Zayn Malik
23. "A smile is an inexpensive way to change your looks."―Charles Gordy
24. "The shortest distance between two people is a smile."―Victor Borge
25. "Smile. Say a kind word. Believe in the goodness of strangers."―Cyndie Spiegel
26. "When I look out at the people and they look at me and they're smiling, then I know that I'm loved. That is the time when I have no worries, no problems."―Etta James
27. "The thing that goes the farthest towards making life worthwhile, that costs the least, and does the most, is just a pleasant smile."―W.D. Nesbit
Keep On Smiling Quotes:
1. "It is a great day anytime I can bring a smile to a girl or boy, knowing that I am helping to inspire them to always dream big."―Normani Kordei
2. "A smile vanquishes loneliness, if only for a fleeting moment."―Terri Guillemets
3. "The one who extends warm wishes, or a smile whenever you meet them are the ones that always make us feel welcome."―Byron Pulsifer
4. "I have witnessed the softening of the hardest of hearts by a simple smile."―Goldie Hawn
5. "Modest, kind or optimistic people often smile more than snobbish, unkind or pessimistic people."―Dr T.P.Chia
6. "I have never seen a smiling face that was not beautiful."―Unknown
7. "A smile is the light in your window that tells others that there is a caring, sharing person inside."―Denis Waitley
8. "You're never fully dressed without a smile."―Martin Charnin and Charles Strouse
9. "Wear a smile and have friends; wear a scowl and have wrinkles." ―George Eliot
10. "A smile is something you can give away and still keep."―Unknown
11. "If the world's a veil of tears, Smile till rainbows span it."―Lucy Larcom
12. "I'll smile for today. I won't cry over yesterday's mistakes and I won't fret over the uncertainty of tomorrow. I'll smile because I've made it this far. Will you smile with me?"―Jem Downing and Jacob Moneaux, Journey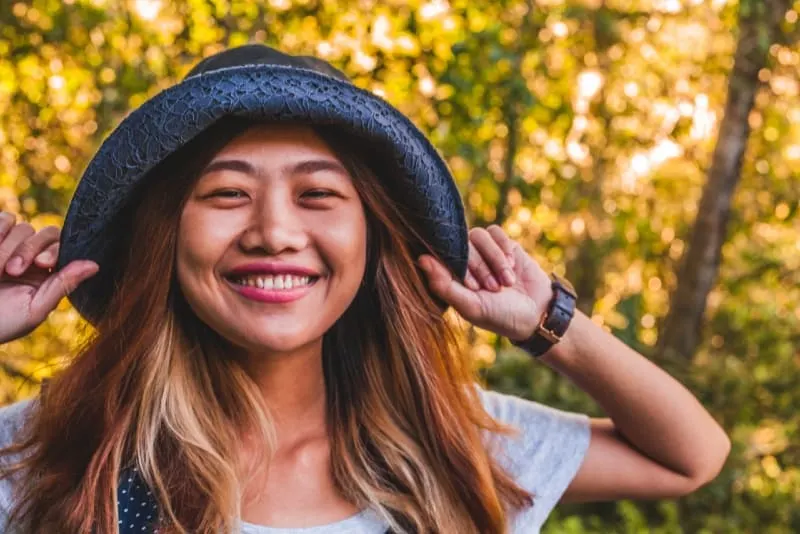 13. "My cheeks explode when I smile. That's why I have to look so nonplussed."―Rufus Wainwright
14. "People seldom notice old clothes if you wear a big smile."―Lee Mildon
15. "A smile costs nothing in money, time, or effort but it is literally true that it can be of supreme importance in one's life."―Emmet Fox
16. "If you didn't start out the day with a smile, it's not too late to start practicing for tomorrow."―Unknown
17. "Keep smiling, because life is a beautiful thing and there's so much to smile about."―Marilyn Monroe
18. "Focus on giving smiles away and you will always discover that your own smiles will always be in great supply!"―Joyce Meyer
19. "Smile is a perfume you cannot pour on others without getting a few drops on you―always keep smiling."―Unknown
20. "A friendly word, a pleasant smile. Help someone feel his day's worthwhile."―Catherine Pulsifer
21. "Sometimes you have to smile by faith. If you'll smile by faith, soon the joy will follow."―Joel Osteen
22. "Wear a smile — one size fits all."―Unknown
23. "Hide your craziness behind a beautiful smile. That's all you need."―Paulo Coelho
24. "It takes a lot of work from the face to let out a smile, but just think what good smiling can bring to the most important muscle of the body… the heart."―Unknown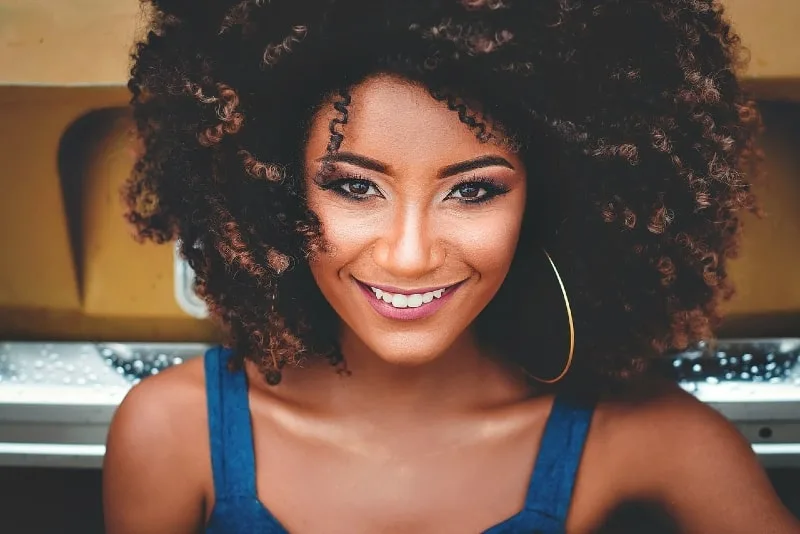 25. "A smile is often the key thing. One is paid with a smile. One is rewarded with a smile. One is brightened by a smile. And the quality of a smile can make one die."―Antoine de Saint-Exupéry
26. "… get out of bed forcing a smile. You may not smile because you are cheerful; but if you will force yourself to smile you'll end up laughing."―Kenneth Goode
27. "If in our daily life we can smile, if we can be peaceful and happy, not only we, but everyone will profit from it. This is the most basic kind of peace work."―Thich Nhat Hanh
28. "Every time a man smiles, and much more when he laughs, it adds something to his fragment of life."―Laurence Sterne
29. "Whatever comes in my way, I take it with a smile."―Kubra Sait
30. "A face that cannot smile is like a bud that cannot blossom, and dries up on the stalk."―Henry Ward Beecher
31. "When someone is in a bad mood, look them in the eyes and tell them to smile. They will always smile and cheer up a bit."―Unknown
32. "By sharing a kind smile, a kind word, a kind hug, you are lifting up others and thus lifting up the world."―Carol CC Miller
33. "I add a smile to everything I wear and that has worked great for me."―David White
34. "Always wear a smile, because your smile is a reason for many others to smile!"―A. A. Milne
We hope we've inspired you to smile more.
Always remember that even when you don't feel like your best self, you should go out and smile as a good morning to the world and life because there's always something to smile about!