Love. It's the greatest of them all. It's the pain, excitement, passion and utmost devotion all at once. It has the power of making you feel like you're flying and the very next moment you can't breathe in because the pain is pinning you down.
But no matter how scary it seems, no matter how many times we are hurt, love is still worth it. And these I love you so much quotes prove it.
For when you are overwhelmed with the love you feel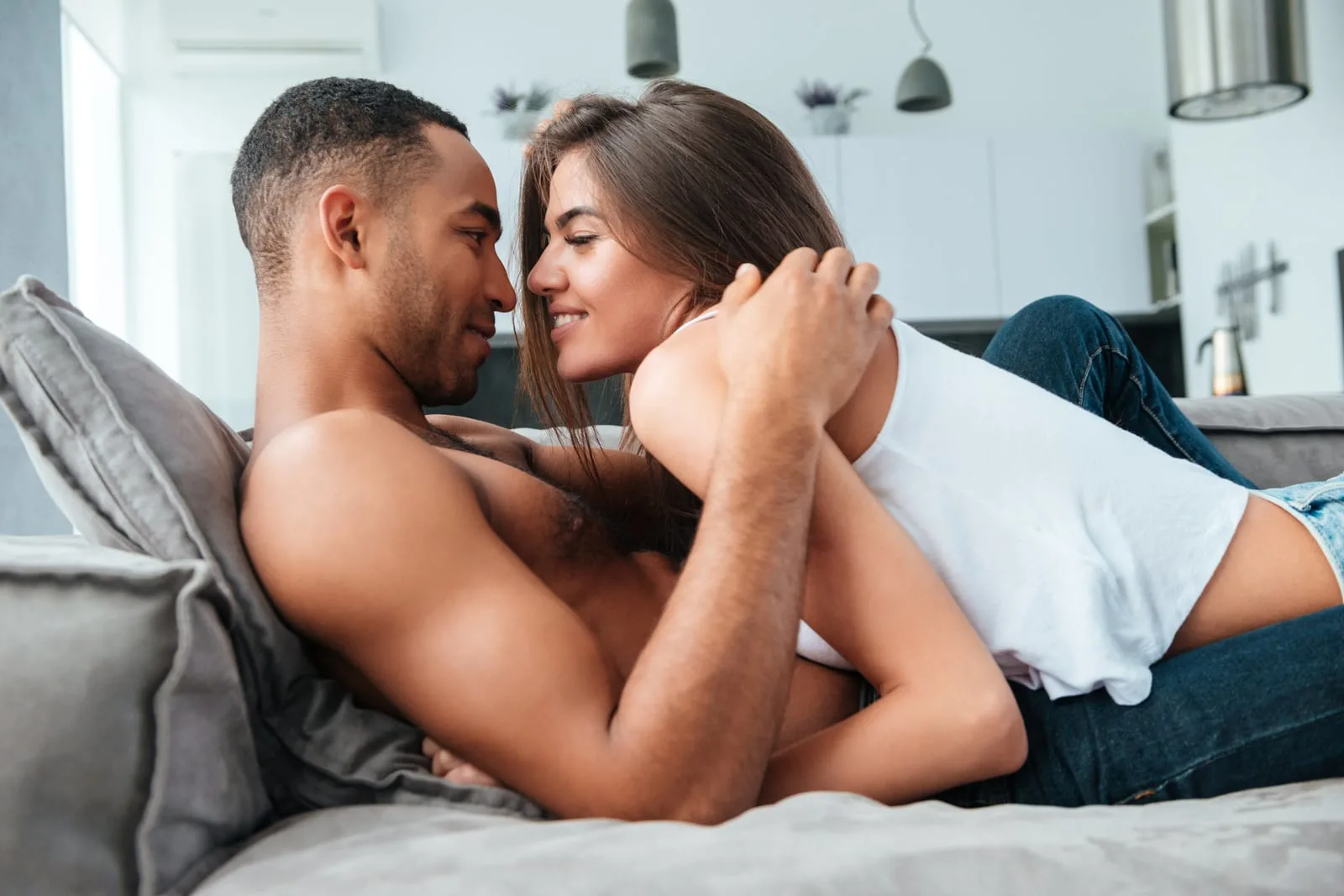 1. I want you. All of you. Your flaws. Your mistakes. Your imperfections. I want you, and only you. — Unknown
2. When I say I love you more, I don't mean I love you more than you love me. I mean I love you more than the bad days ahead of us. I love you more than any fight we will ever have. I love you more than the distance between us. I love you more than any obstacle that could try and come between us. I love you the most. — Unknown
3. Never love anybody that treats you like you're ordinary. – Oscar Wilde
4 .You may only be one person to the world, but you may also be the world to one person. – Anonymous
5. I believe forgiveness is the best form of love in any relationship. It takes a strong person to say they're sorry and an even stronger person to forgive. – Yolanda Hadid
6. I love you without knowing how, or when, or from where. I love you simply, without problems or pride: I love you in this way because I do not know any other way of loving but this, in which there is no I or you, so intimate that your hand upon my chest is my hand, so intimate that when I fall asleep your eyes close. – Pablo Neruda
7. You meet thousands of people and none of them really touch you. And then you meet one person and your life is changed forever. – Love & Other Drugs
8. Affection is when you see someone's strengths; love is when you accept someone's flaws. – One Day
9. You know you're in love when you can't fall asleep because reality is finally better than your dreams. – Dr. Seuss
10. I'm much more me when I'm with you. – Unknown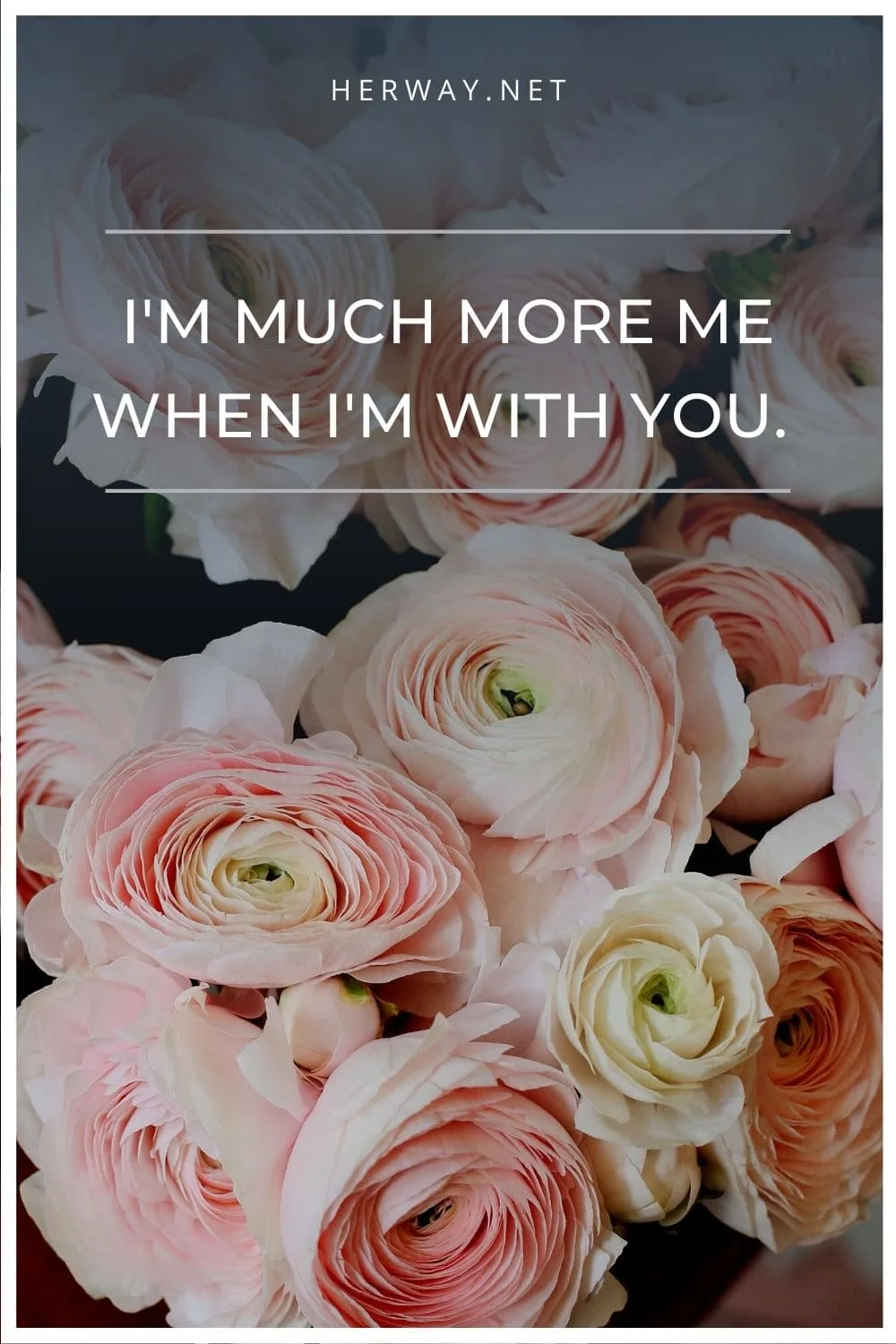 11. You are my heart, my life, my one and only thought. – Arthur Conan Doyle
12. Love recognizes no barriers. It jumps hurdles, leaps fences, penetrates walls to arrive at its destination full of hope. – Maya Angelou
13. If I know what love is, it is because of you. — Hermann Hesse
14. The greatest happiness of life is the conviction that we are loved; loved for ourselves, or rather, loved in spite of ourselves. — Victor Hugo
15. We loved with a love that was more than love. – Edgar Allan Poe
16. I know that it feels too early to say these words but I no longer can keep them inside. I love you and I never ever felt this way before you came into my life. – Unknown
17. Love doesn't make the world go round; love is what makes the ride worthwhile. – Elizabeth Browning
18. I love you more than any words can say. You have made me a complete person. You are everything to me. And I cannot think of living life without you. And I love you forever. – David Gest
19. I started believing in my dreams coming true because the day you arrived in my life, the dream I have long had finally came true. – Unknown
20. I saw that you were perfect, and so I loved you. Then I saw that you were not perfect and I loved you even more. — Angelita Lim
See also: You Are My Everything Quotes: 100+ Beautiful Phrases For Him And Her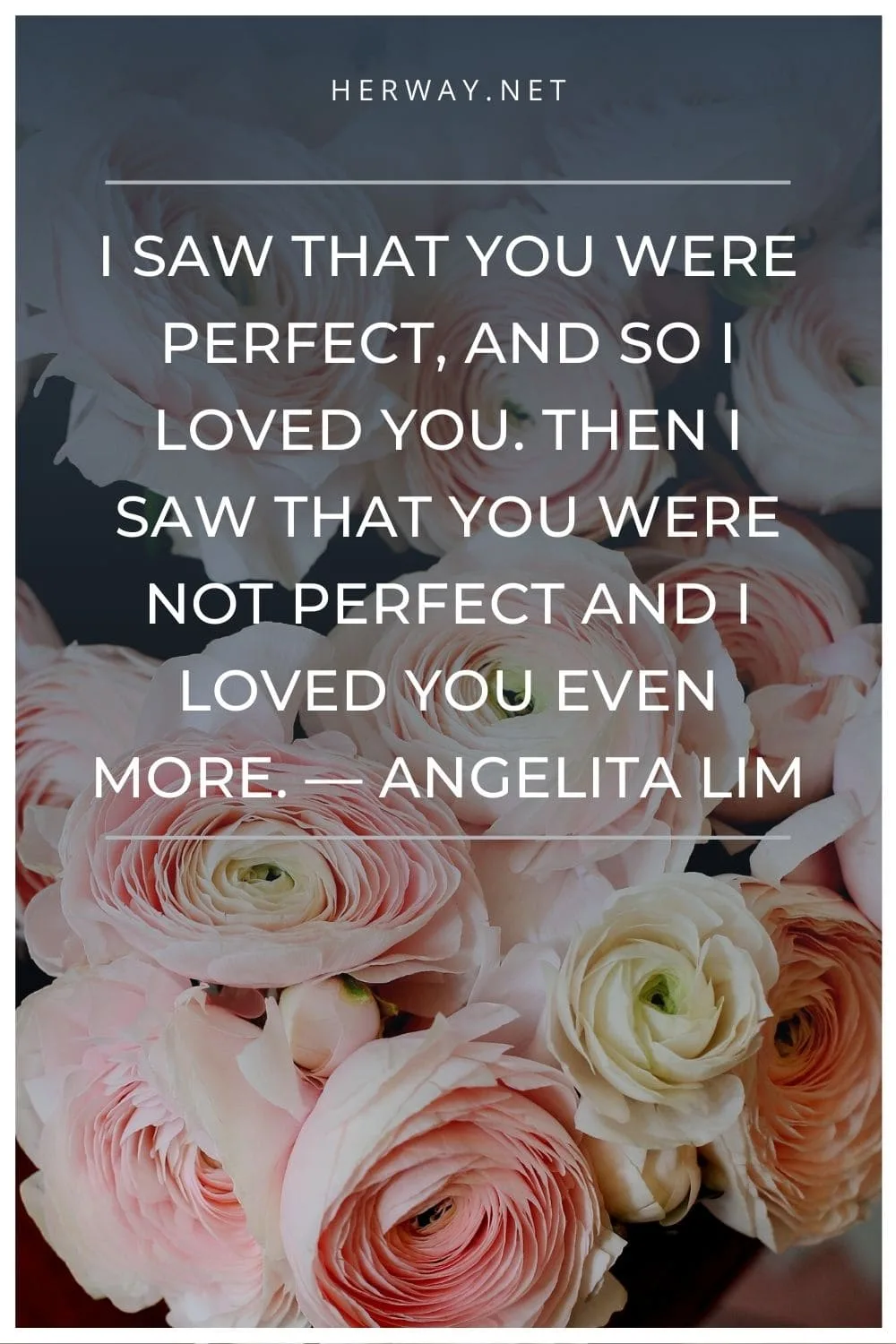 21. I look at you and see the rest of my life in front of my eyes. – Unknown
22. You don't need to change for anyone, not even for me, especially not for me because I love every detail about you, even your flaws and imperfections. – Unknown
23. In all the world, there is no heart for me like yours. In all the world, there is no love for you like mine. – Maya Angelou
24. I keep on wondering just how happy I am because my heart seems to want to get out of my chest whenever you are around! – Unknown
25. Because I could watch you for a single minute and find a thousand things that I love about you. – Unknown
26. I love you not only for what you are, but for what I am when I am with you. I love you not only for what you have made of yourself but for what you are making of me. I love you for the part of me that you bring out. – Roy Croft
27. Marriage is getting to have a sleepover with your best friend, every single night of the week. – Christie Cook
28. You taught me the beauty of love the moment you held my hand and told me that you would never ever leave me. – Unknown
29. I still haven't figured out how to sit across from you and not be madly in love with everything you do. – William C. Hannan
30. If you live to be a hundred, I want to live to be a hundred minus one day so I never have to live without you. — A. A. Milne
See also: The Ultimate List Of Top 100 Flirty Quotes For Him And Her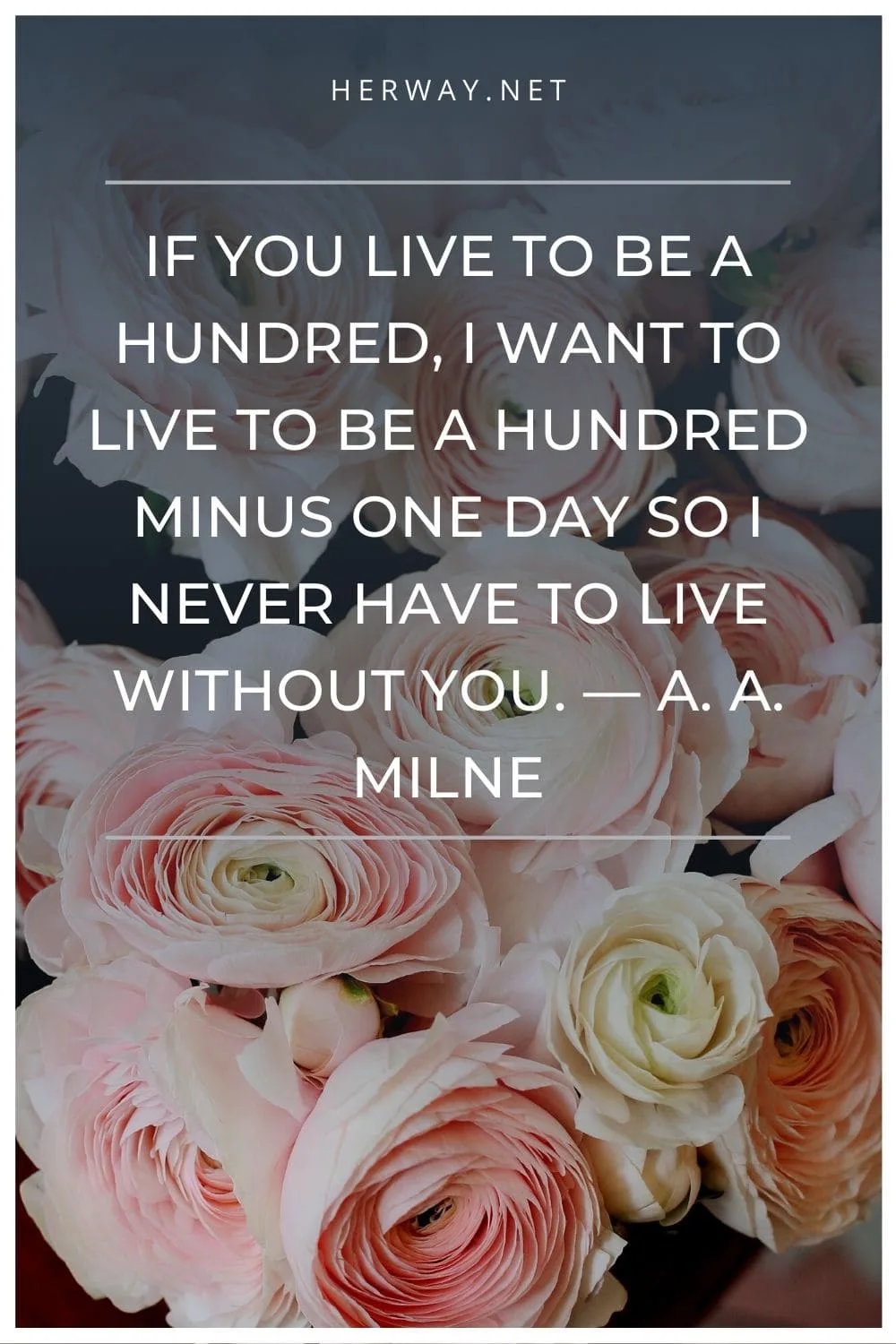 31. Love is more than three words mumbled before bedtime. Love is sustained by action, a pattern of devotion in the things we do for each other every day. – Nicholas Sparks
32. I don't know if it's your smile, your laugh, or just the way you are that makes me feel like this, but whatever it is, every time I see you, I love you more than ever before. – Unknown
33. Because I love you, my nights are no longer dark. – Unknown
34. The best love is the kind that awakens the soul; that makes us reach for more, that plants the fire in our hearts and brings peace to our minds. That's what I hope to give you forever. – Nicholas Sparks
35. Ever since you came into my life, I just have this feeling that you would be with me until the very last breath I take. – Unknown
36. Never knew I could feel like this, like I've never seen the sky before. Want to vanish inside your kiss and I love you until the end of time. – Moulin Rouge
37. All, everything that I understand, I only understand because I love. — Leo Tolstoy
38. The one thing in my life I did right was giving my heart to you. – Unknown
39. If there's a heaven out there somewhere, it's a place where we never have to say goodbye. – Unknown
40. I swear I couldn't love you more than I do right now, and yet I know I will tomorrow. — Leo Christopher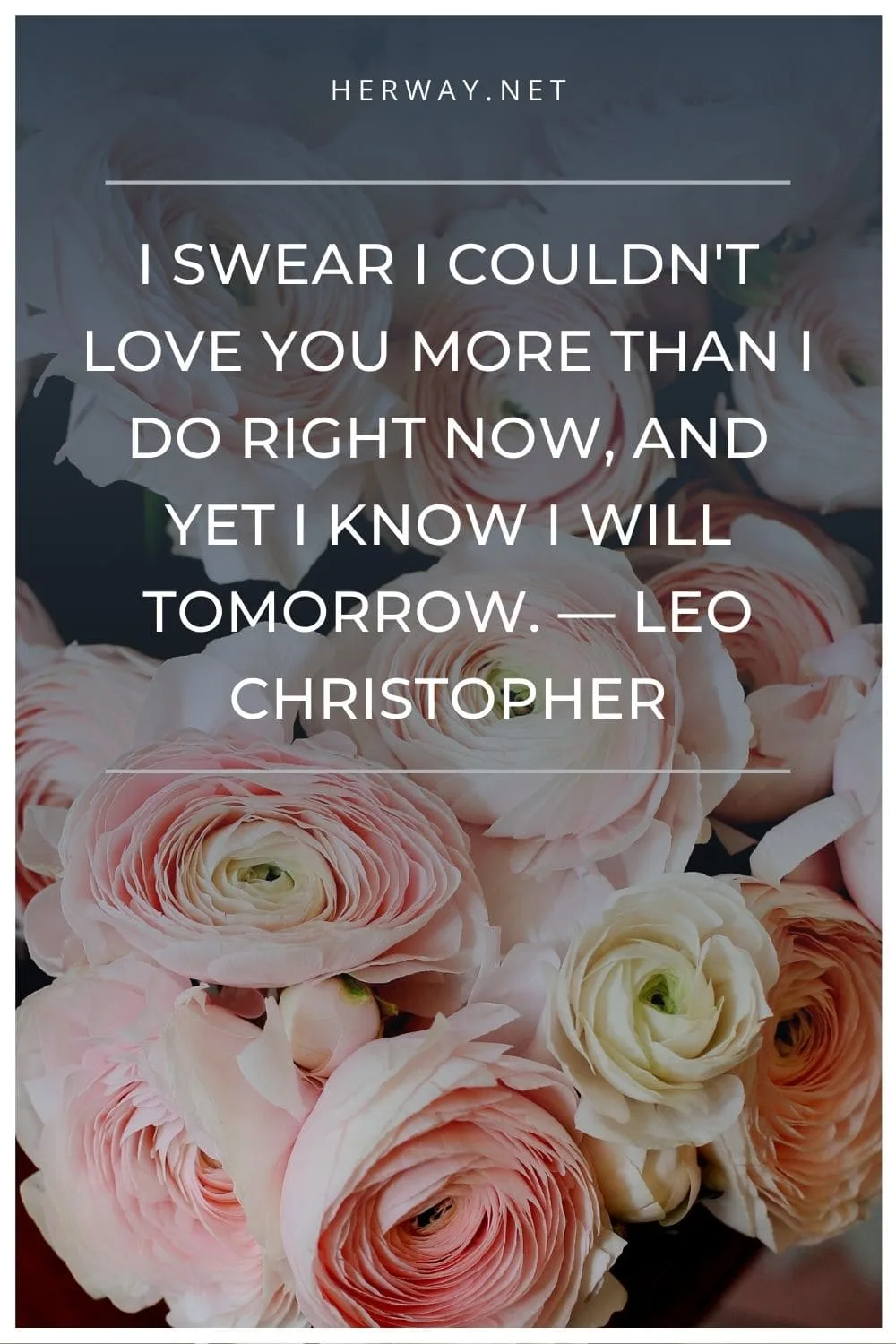 41. Love one another and you will be happy. It's as simple and as difficult as that. – Michael Leunig
42. Adventures are great, especially when the person you love is your destination. – Unknown
43. Being deeply loved by someone gives you strength, while loving someone deeply gives you courage. — Lao-Tzu
44. People are weird. When we find someone with a weirdness that is compatible with ours, we team up and call it love. – Dr. Seuss
45. There is a madness in loving you, a lack of reason that makes it feel so flawless. — Leo Christopher
46. If ever there is tomorrow when we're not together… there is something you must always remember. You are braver than you believe, stronger than you seem, and smarter than you think. But the most important thing is, even if we're apart… I'll always be with you. – A.A. Milne
47. The heart wants what it wants. There's no logic to these things. You meet someone and you fall in love and that's that. — Woody Allen
48. A successful marriage requires falling in love many times, always with the same person. – Mignon McLaughlin
49. Whatever our souls are made of, his and mine are the same. – Emily Bronte
50. To love is nothing. To be loved is something. But to love and be loved, that's everything. — T. Tolis
For when you're separated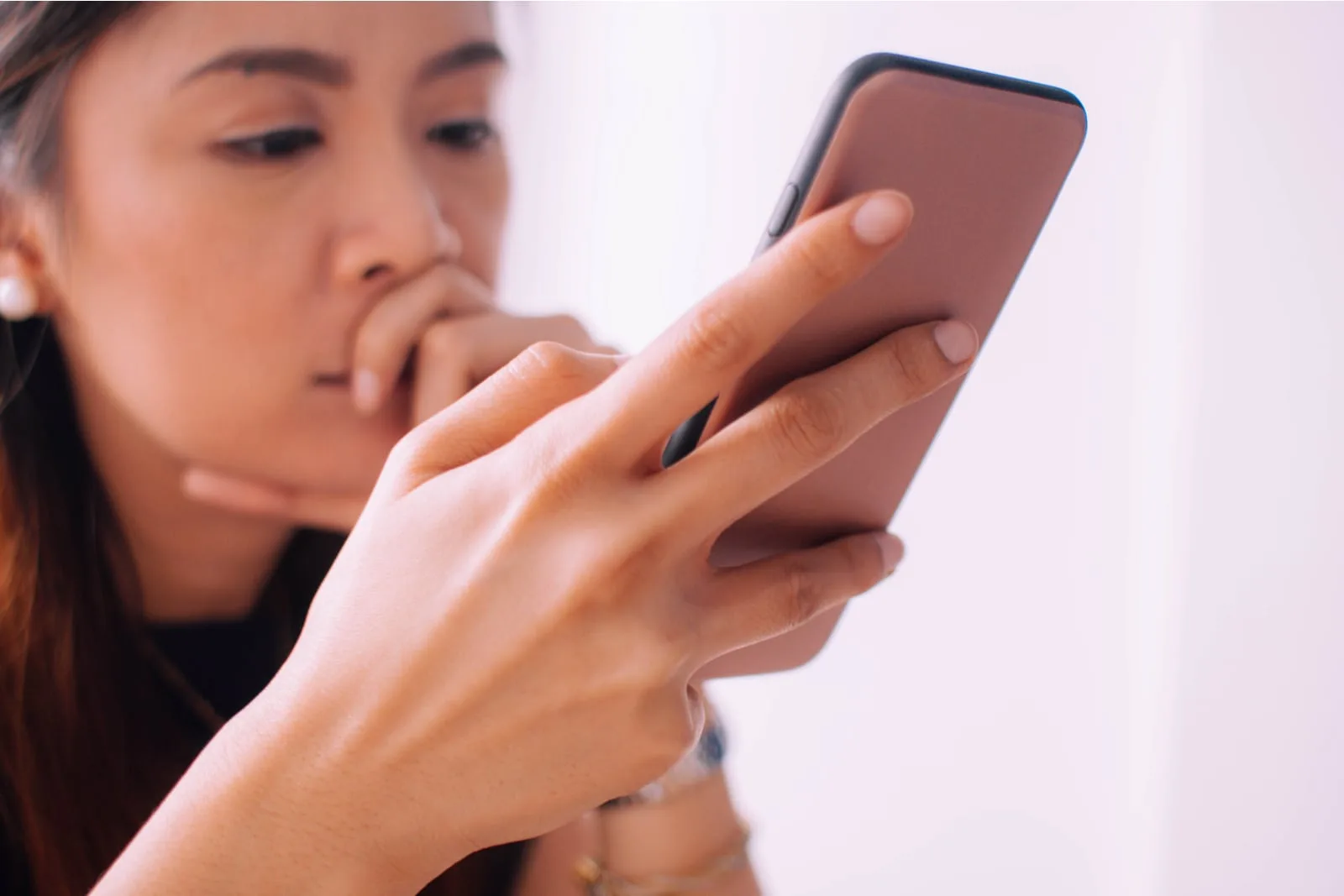 1. That's how you know you love someone, I guess, when you can't experience anything without wishing the other person were there to see it, too. – Kaui Hart Hemmings, The Descendants
2. No road is long with good company. – Turkish Proverb
3. Love is an untamed force. When we try to control it, it destroys us. When we try to imprison it, it enslaves us. When we try to understand it, it leaves us feeling lost and confused. ― Paulo Coelho
4. We may have started as individuals, but now we are as one. – Byron Pulsifer
5. Once in a while, right in the middle of an ordinary life, love gives us a fairy tale. – Anonymous
6. I think we dream so we don't have to be apart for so long. If we're in each other's dreams, we can be together all the time. – A.A. Milne, Winnie-the-Pooh
7. All of me loves all of you. — John Legend, All of Me
8. Distance means so little when someone means so much. – Tom McNeal
9. The scariest thing about distance is you don't know if they'll miss you or forget about you. – Nicholas Sparks, The Notebook
10. The best and most beautiful things in this world cannot be seen or even heard but must be felt with the heart. — Helen Keller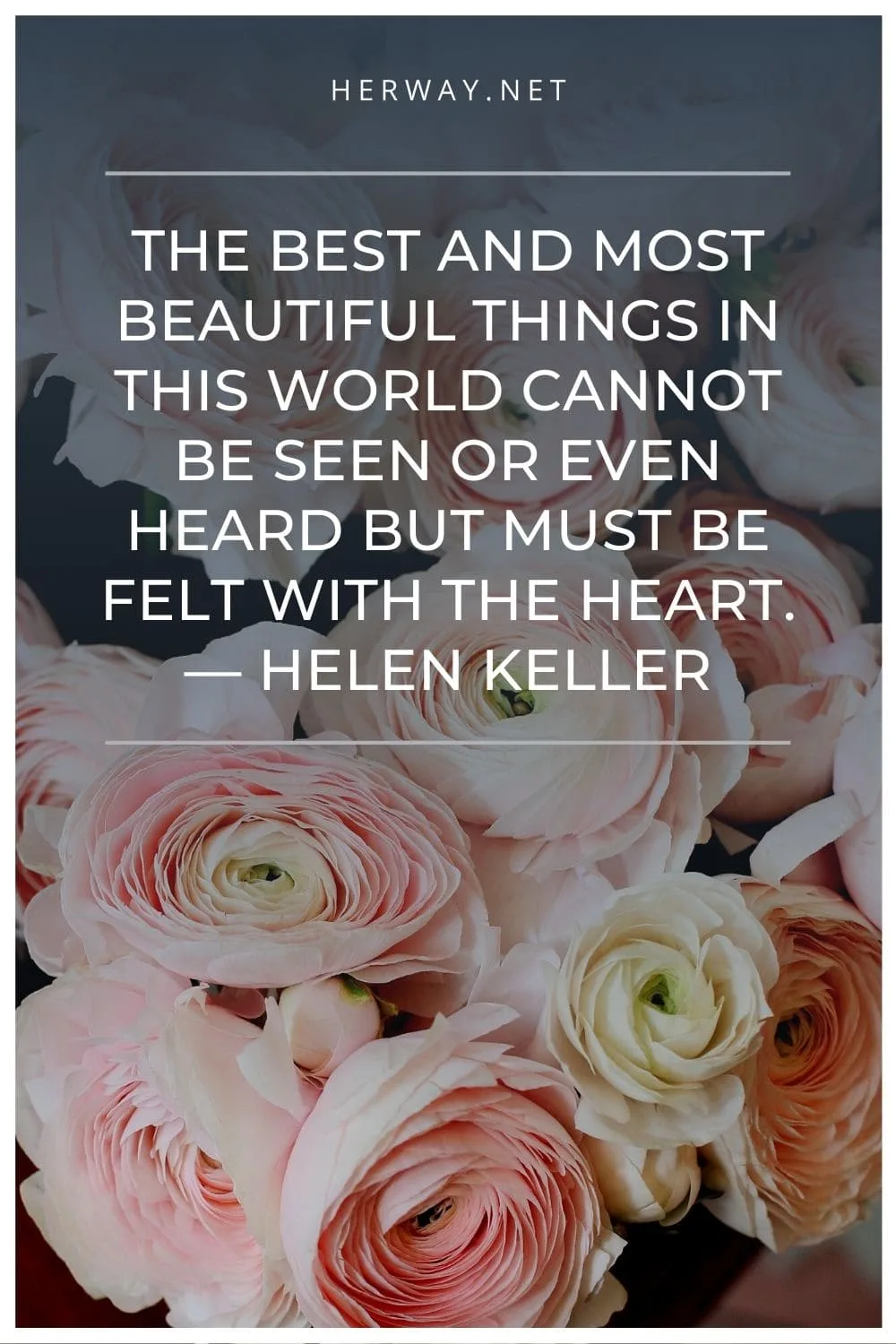 11. Absence sharpens love, presence strengthens it. – Thomas Fuller
12. Missing someone gets easier every day because even though you are one day further from the last time you saw them, you are one day closer to the next time you will. – Unknown
13. It's enough for me to be sure that you and I exist at this moment. – Gabriel Garcia Márquez
14. I don't cry because we've been separated by distance, and for a matter of years. Why? Because for as long as we share the same sky and breathe the same air, we're still together. – Donna Lynn Hope
15. Behind every strong soldier, there is an even stronger woman who stands behind him, supports him, and loves him with all her heart. – Unknown
16. Thinking of you keeps me awake. Dreaming of you keeps me asleep. Being with you keeps me alive. – Unknown
17. Long distance relationships are hard, but they're also incredible. If you can love, trust, respect, and support each other from a distance then you'll be unstoppable once you're physically together. – Unknown
18. It feels good to think about you when I'm warm in bed. I feel as if you're curled up there beside me, fast asleep. And I think how great it would be if it were true. – Haruki Murakami
19. Remember, we all stumble, every one of us. That's why it's a comfort to go hand in hand. – Emily Kimbrough
20. I would rather spend one lifetime with you, than face all the ages of this world alone. — Lord of The Rings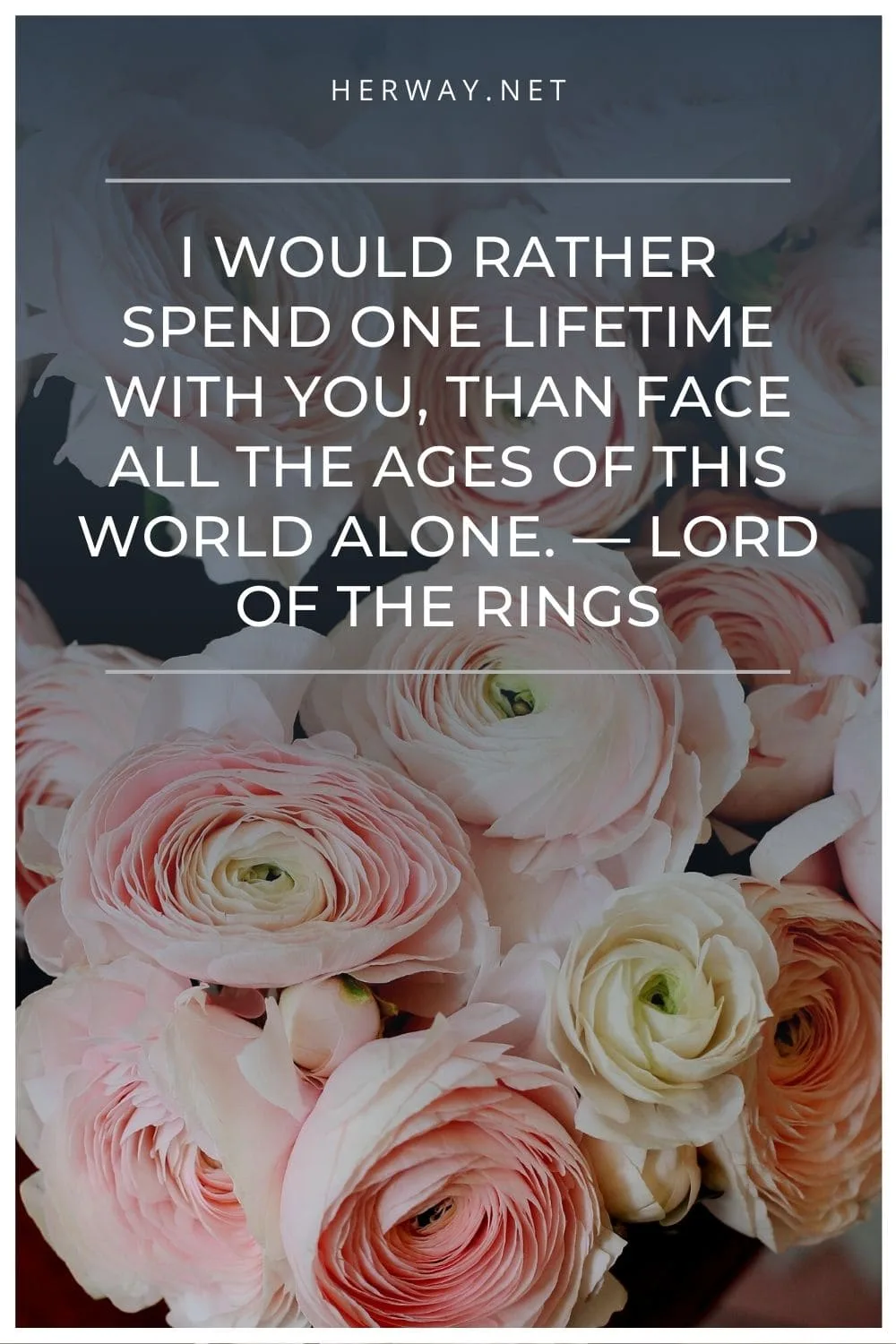 21. True love doesn't mean being inseparable; it means being separated and nothing changes. – Unknown
22. In a long distance relationship your love is tested and doubted every day, but you still prove to each other that it's worth it. That is what makes the relationship so special. – Unknown
23. Hearing your voice is far better than you touching me. Because even though I yearn for your skin to touch mine, it is your voice that touches my soul. – Unknown
24. Waiting does not bother me, nor does the distance that is cropping up between us. All I want is a true commitment and to know that your heat will never change. – Ting Stores
25. Distance teaches us to really appreciate the love we create with that special person. It strengthens and tests our love and we should be grateful for that. – Unknown
26. Distance gives us a reason to love harder. – Unknown
27. I miss you even more than I could have believed; and I was prepared to miss you a good deal. – Vita Sackville-West
28. But I must admit, I miss you quite terribly. The world is too quiet without you nearby. – Lemony Snicket
29. Some of the toughest things in this world are to really want someone and not have them around you. Those are the times when you don't know what to do. All you can do for is wait. – Tamara Louis
30. I choose you. And I'll choose you over and over and over. Without pause, without a doubt, in a heartbeat. I'll keep choosing you. – Unknown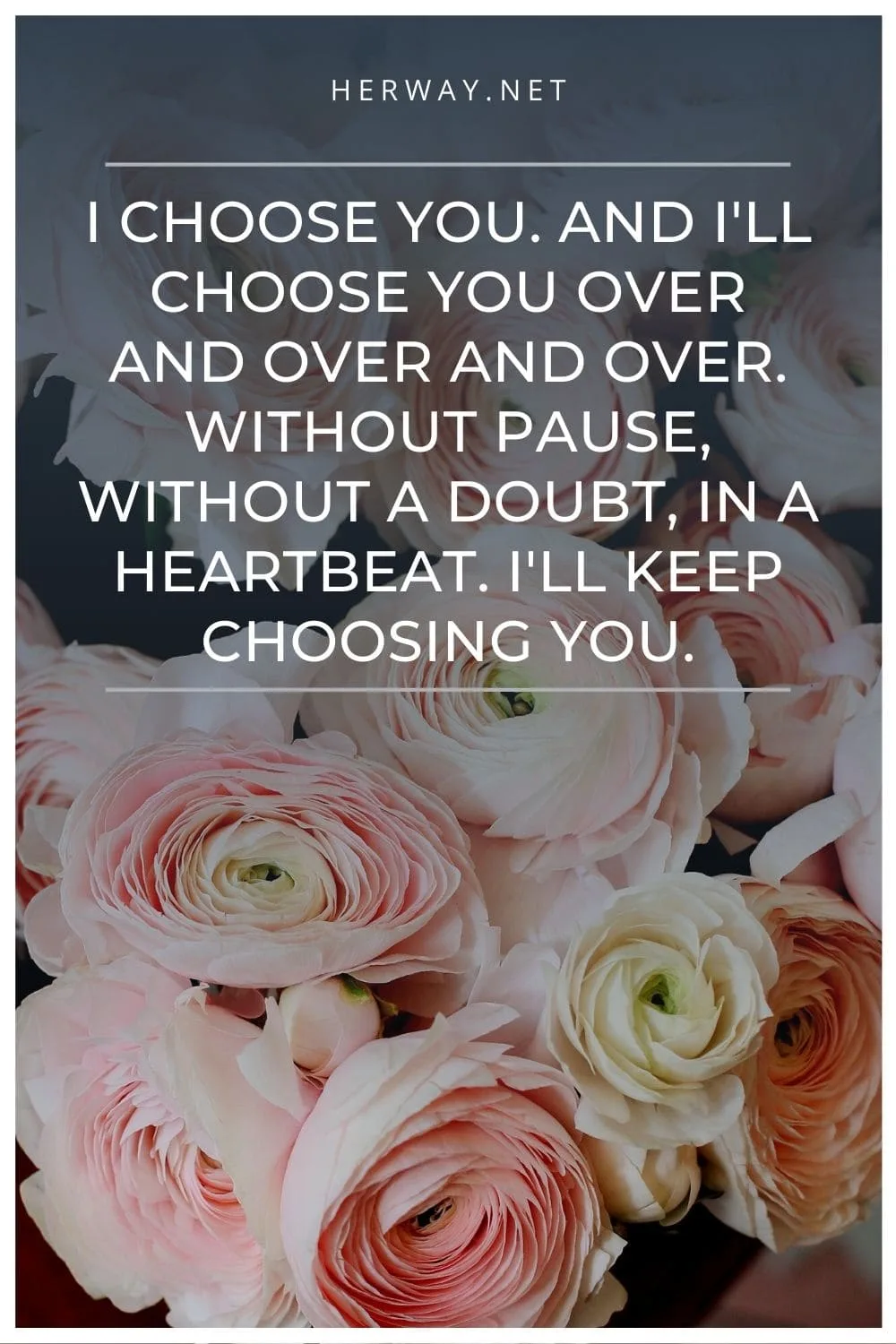 31. I hate the stars because I look at the same ones as you do, without you. – Unknown
32. Missing someone can hurt. But when you know they are yours forever, negativity it helps avert. – Trishna Damodar
33. Love is missing someone whenever you're apart, but somehow feeling warm inside because you're close in heart. – Kay Knudsen
34. I know we loved each other, but distance can do strange things to people and before I was willing to tell you about it, I wanted to be certain that it would last. – Nicholas Sparks
35. When you realize you want to spend the rest of your life with somebody, you want the rest of your life to start as soon as possible. — When Harry Met Sally
36. No matter how far you manage to go, distance will never be able to erase those beautiful memories. There is so much goodness that we shared together. – Lucy Aims
37. If I had a flower for every time I thought of you… I could walk through my garden forever. – Alfred Tennyson
38. How do you know if something is real? That's easy. Does it change you? Does it form you? Does it give you wings? Does it give you roots? Does it make you look back at a month ago and say, "I am a whole different person right now"? If yes, then it's real. The evidence of truth and reality, lies in how much something can touch you, can change you, even if it's from very far away. Distance is only the evidence of what can be surpassed. – C. JoyBell C.
39. In true love the smallest distance is too great, and the greatest distance can be bridged. – Hans Nouwens
40. I realized I was thinking of you, and I began to wonder how long you'd been on my mind. Then it occurred to me: Since I met you, you've never left. – Unknown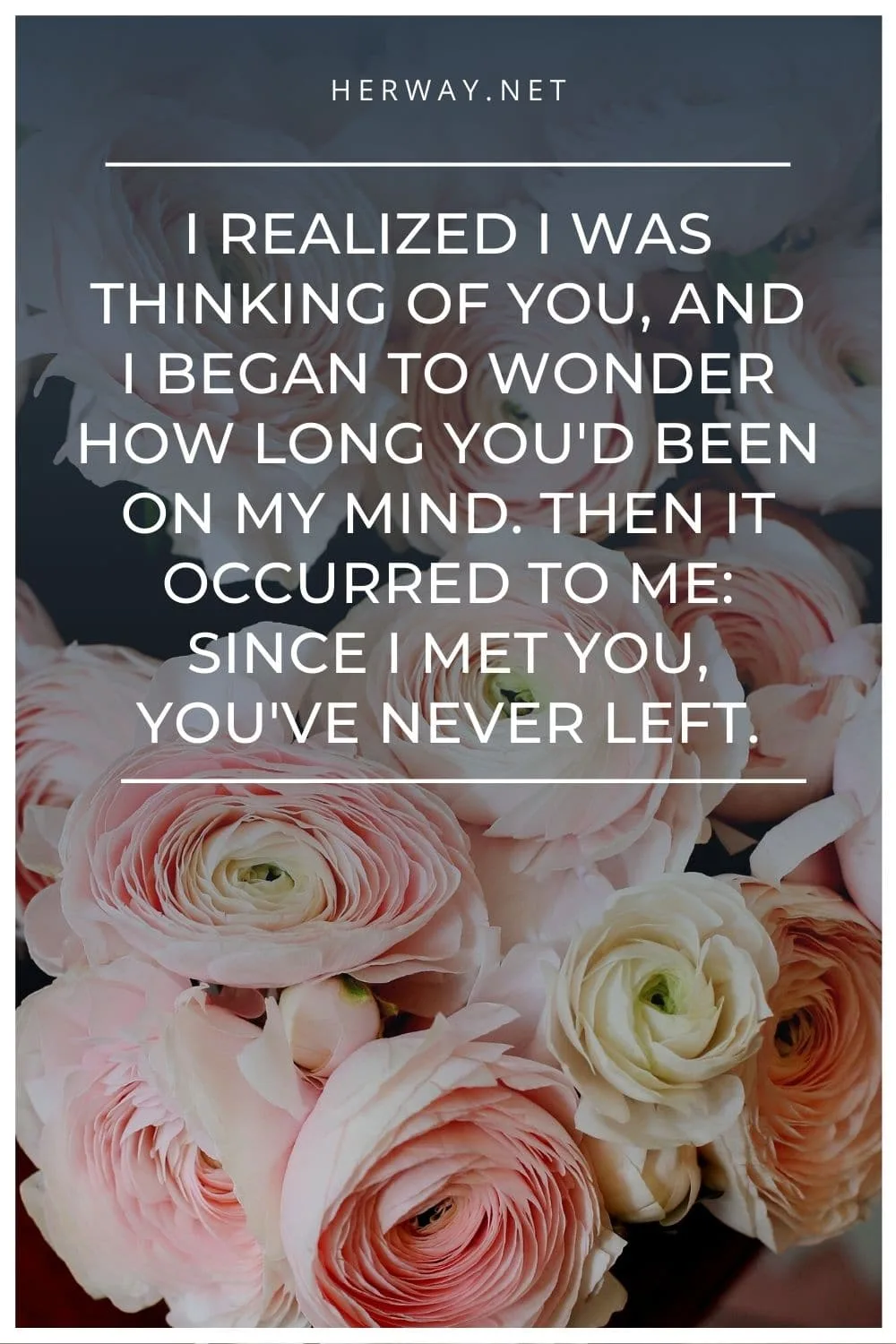 41. I can bear the distance but cannot imagine a life without you. For you I will go through the distance and the heartaches. You are my one and only. – Montana Lee
42. Distance never separates two hearts that really care, for our memories span the miles and in seconds we are there. But whenever I start feeling sad because I miss you I remind myself how lucky I am to have someone so special to miss. – Henri J.M. Nouwen
43. What greater thing is there for two human souls, than to feel that they are joined for life–to strengthen each other in all labor, to rest on each other in all sorrow, to minister to each other in silent unspeakable memories at the moment of the last parting? – George Eliot
44. I don't miss you and you alone – I miss you and me together. – Unknown
45. Distance is not for the fearful, it is for the bold. It's for those who are willing to spend a lot of time alone in exchange for a little time with the one they love. It's for those knowing a good thing when they see it, even if they don't see it nearly enough… – Meghan Dau
46. All the while, believe me, I prayed our night would last twice as long. – Sappho
47. Forget the miles, forget them. You'll be there and I'll be here, and it'll just be long distance. And that'll be okay, because quite frankly I'm crazy about you. – Unknown
48. Waiting is painful. Forgetting is painful. But not knowing which to do is the worst kind of suffering. – Paulo Coelho
49. There are lots of people who can call you by your name but there is only one person who can make it sound so special. – Kim Jarabelo
50. I wish I could turn back the clock. I'd find you sooner and love you longer. – Unknown