Breakups suck (there's no point in denying it), and we've all experienced their not so pleasant consequences.
Every individual deals with a breakup in their own unique way. Some of us prefer being in solitude, some prefer being surrounded by people, etc.
If you've ever gone through a breakup before, you will probably recognize the following pattern: incessant tears streaming down your face, eating one too many slices of pizza, watching your favorite TV show on repeat, not being interested in things you used to enjoy before, constant overthinking and eating some more…
You feel lonely, and you think there's no way out of this hardship which is totally understandable.
So, after repeating the same drill over and over again, you finally realize that it's time to start the healing process because there's no point in letting your breakup make you feel stuck in limbo forever, right?
It's finally time to bring out those inspiring breakup quotes that will lift up your spirits and help heal your broken heart!
And there's not a greater cure than knowing that you're not alone, and there are other people who have gone through the same thing – and they survived it.
And you'll survive it, too! Here are 135 inspiring breakup quotes to give you hope and bring a smile to your face because you definitely deserve it!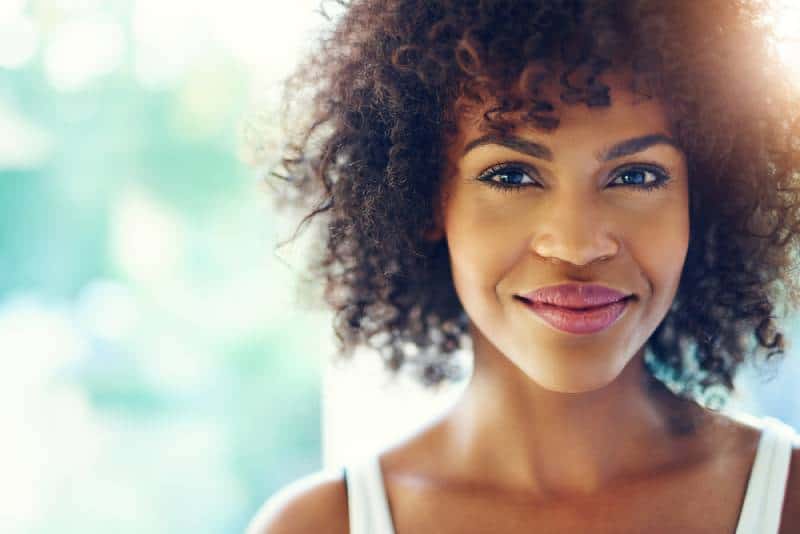 1. "So we beat on, boats against the current, borne back ceaselessly into the past." – Nick Carraway
2. "The saddest thing about love is that not only that it cannot last forever, but that heartbreak is soon forgotten." – William Faulkner
3. "God can heal a broken heart, but He has to have all the pieces." – Unknown
4. "Life always waits for some crisis to occur before revealing itself at its most brilliant." – Paulo Coelho
5. "Bad things do happen; how I respond to them defines my character and the quality of my life. I can choose to sit in perpetual sadness, immobilized by the gravity of my loss, or I can choose to rise from the pain and treasure the most precious gift I have – life itself." – Walter Anderson
6. "Once you had put the pieces back together, even though you may look intact, you were never quite the same as you'd been before the fall." – Jodi Picoult
7. "Passivity means death; activity is living. If you are passive, you allow negative things to come into your life." – Unknown
8. "We have to do with the past only as we can make it useful to the present and the future." – Frederick Douglass
9. "Nothing in the universe can stop you from letting go and starting over." – Guy Finley
10. "One day they'll realize they lost a diamond while playing with worthless stones." – Turcois Ominek
11. "Love hurts worse than getting slammed by a 250-pound linebacker." – Miranda Kenneally
12. "Never love anybody that treats you like you're ordinary." – Oscar Wilde
13. "I will not try to convince you to love me, to respect me, to commit to me. I deserve better than that; I am better than that. Goodbye!" – Steve Maraboli
14. "Of course! It takes a lot of strength to mend a broken heart. Channelising energies into your work helps but also to be able to accept situations for what they are instead of questioning them helps immensely." – Deepika Padukone
15. "It's much more interesting to try and understand what binds two people together. Why we stay with each other is much more of a mystery than why we don't." – Jane Stanton Hitchcock
See also: 68 Quotes About Loving Someone Who Doesn't Love You Back
BreakUp Quotes For Moving On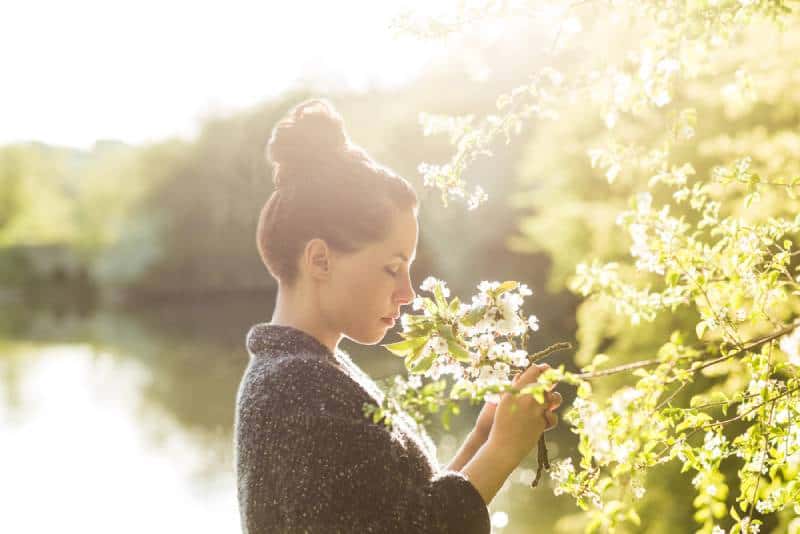 16. "I'm thankful for my struggle because without it I wouldn't have stumbled across my strength." – Alex Elle
17. "There's an important difference between giving up and letting go." – Jessica Hatchigan
18. "Every single day, do something that makes your heart sing." – Marcia Wieder
19. "Get up, dress up, show up, and never give up." – Genevieve Rhode
20. "Watching you walk out of my life does not make me bitter or cynical about love. But rather makes me realize that if I wanted so much to be with the wrong person, how beautiful it will be when the right one comes along." – Nicholas Sparks
21. "I don't know where I'm going, but I'm on my way." – Carl Sagan
22. "It is in your moments of decision that your destiny is shaped." – Anthony Robbins
23. "Be in love with your life. Every minute of it." – Jack Kerouac
24. "When one door closes, another opens; but we often look so long and so regretfully upon the closed door that we do not see the one which has opened for us" – Alexander Graham Bell
25. "Moving on is a simple thing, what it leaves behind is hard." – Dave Mustaine
See also: Waiting For Love Quotes: 130 Sayings That Show That Love Is Worth Waiting For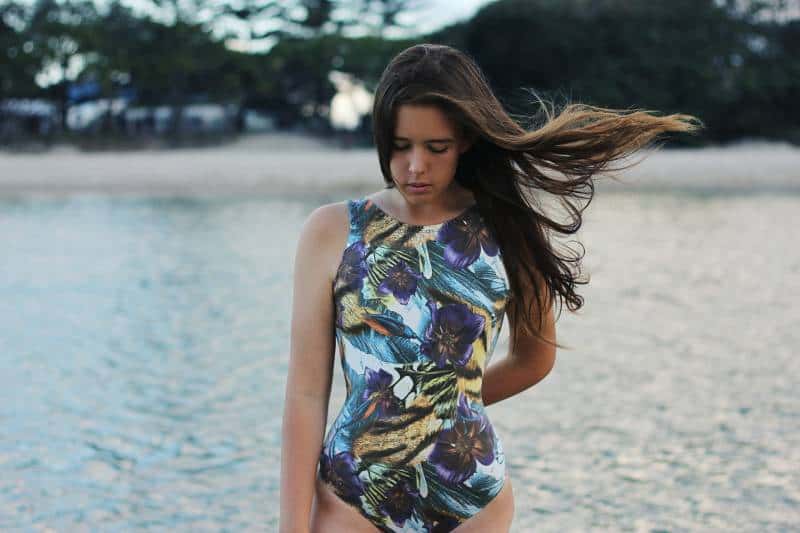 26. "You gain strength, courage, and confidence by every experience in which you really stop to look fear in the face. You are able to say to yourself 'I have lived through this horror. I can take the next thing that comes along.' You must do the thing you think you cannot do." – Eleanor Roosevelt
27. "Life is like riding a bicycle. To keep your balance you must keep moving." – Albert Einstein
28. "In order to grow and to experience, one must leave his comfort zone. Very often this means that you have to do what you are afraid of in order to find what you didn't know you were looking for. This takes a lot of courage." – Unknown
29. "Ask yourself, who would Columbus be today if he hadn't had the courage to lose sight of the shore back then?" – Unknown
30. "Love is never lost. If not reciprocated, it will flow back and soften and purify the heart." – Washington Irving
31. "I was never one to patiently pick up broken fragments and glue them together again and tell myself that the mended whole was as good as new. What is broken is broken, and I'd rather remember it as it was at its best, than mend it and see the broken pieces as long as I lived." – Margaret Mitchell
32. "What is broken is broken." – Unknown
33. "The brightest future will always be based on a forgotten past; you can't go on well in life until you let go of your past failures and heartaches." – Anonymous
34. "I always knew looking back on the tears would make me laugh, but I never knew looking back on the laughs would make me cry." – Dr. Seuss
35. "How do you love someone and just…Walk away? Just like that. You just, go on as normal…You get up, get dressed, go to work…How can you do that? How can you be okay with that?" – Ranata Suzuki
See also: Break Up Texts: 50+ Text Messages To End Your Relationship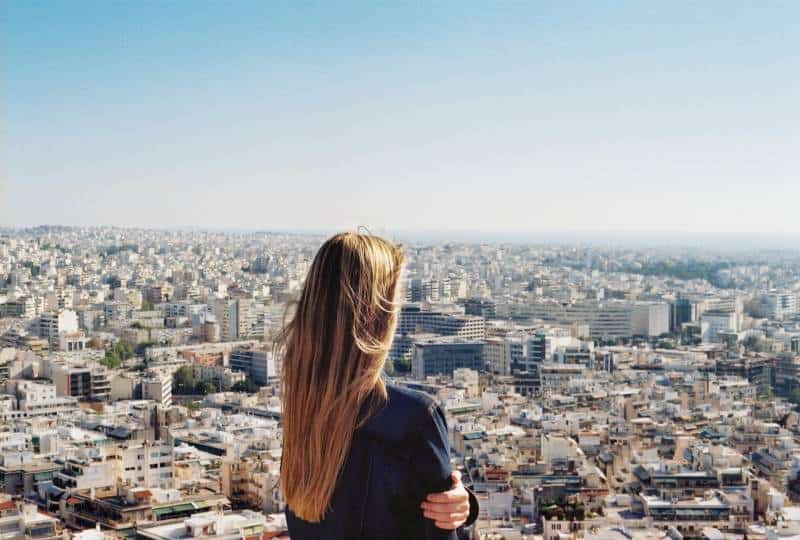 36. "The dreams break into a million tiny pieces. The dream dies which leaves you with a choice: you can settle for reality or you can go off, like a fool, and dream another dream." – Nora Ephron
37. "Was I bitter? Absolutely. Hurt? You bet your sweet ass I was hurt. Who doesn't feel a part of their heart break at rejection. You ask yourself every question you can think of, what, why, how come, and then your sadness turns to anger. That's my favorite part. It drives me, feeds me, and makes one hell of a story." – Jennifer Salaiz
38. "Only time can heal his heart, just as only time can heal his broken arms and legs." – Miss Piggy
39. "It hurts to let go. Sometimes it seems the harder you try to hold on to something or someone the more it wants to get away. You feel like some kind of criminal for having felt, for having wanted. For having wanted to be wanted. It confuses you, because you think that your feelings were wrong, and it makes you feel so small because it's so hard to keep it inside when you let it out and it doesn't come back. You're left so alone that you can't explain. Damn, there's nothing like that, is there? I've been there and you have, too. You're nodding your head." – Henry Rollins
40. "Maybe our girlfriends are our soulmates, and guys are just people to have fun with." – Candace Bushnell
41. "Don't allow someone not worth it to have the power to occupy your thoughts. If they don't find you worth the effort or the time, why should you waste yours?" – Donna Lynn Hope
42. "I tell you the past is a bucket of ashes, so live not in your yesterdays, nor just for tomorrow, but in the here and now. Keep moving and forget the post mortems; and remember, no one can get the jump on the future." – Carl Sandburg
See also: 120 Inspirational Keep Your Head Up Quotes And Sayings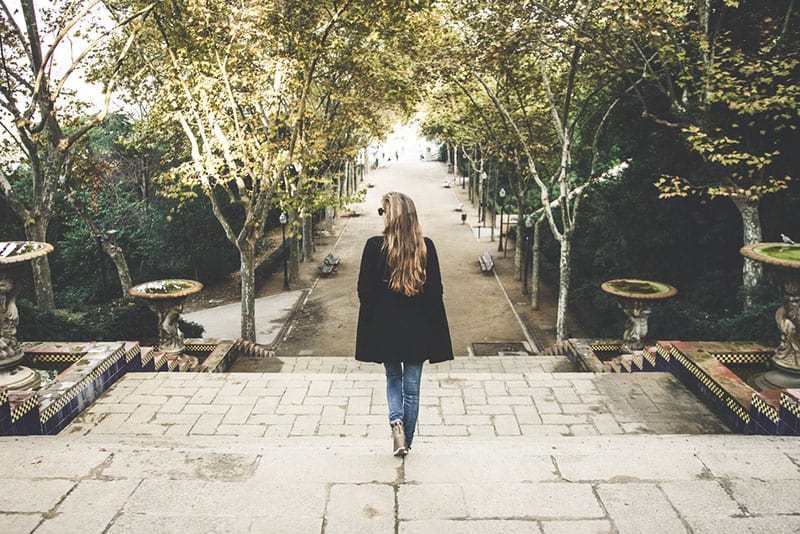 43. "One makes mistakes; that is life. But it is never a mistake to have loved." – Romain Rolland
44. "Recovery is something that you have to work on every single day, and it's something that doesn't get a day off." – Demi Lovato
45. "When someone leaves, it's because someone else is about to arrive." – Paulo Coelho
46. "I don't want you back, but I would kill for the feeling of meeting you all over again." – Jessica Katoff
47. "If you lost it, it's because you're meant to find something better. Trust, let go, and make room for what's coming." – Mandy Hale
48. "You have the right to leave someone, but at least tell them why, cause what's even more painful than being abandoned, is knowing you're not worth an explanation." – Drake
49. "You can only move on if you accept that it's gone." – The Goddess Rebellion
BreakUp Quotes About Staying Strong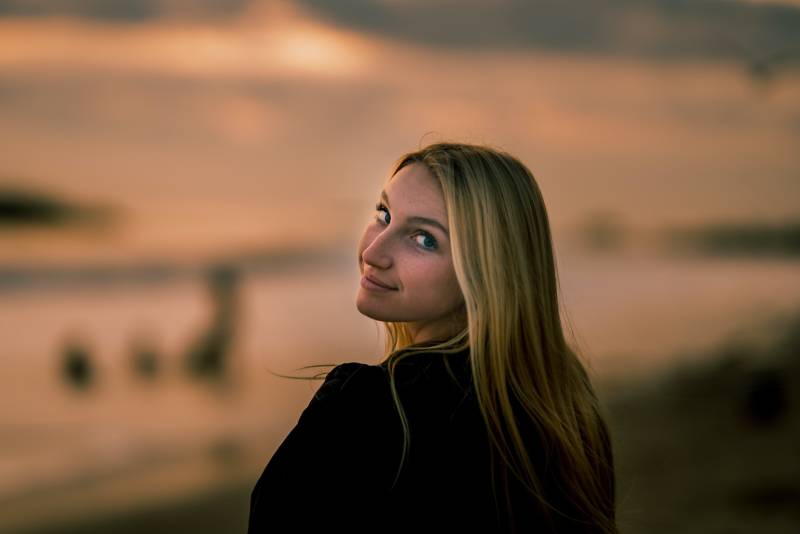 50. "When we're incomplete, we're always searching for somebody to complete us. When, after a few years or a few months of a relationship, we find that we're still unfulfilled, we blame our partners and take up with somebody more promising. This can go on and on — series polygamy — until we admit that while a partner can add sweet dimensions to our lives, we, each of us, are responsible for our own fulfillment. Nobody else can provide it for us, and to believe otherwise is to delude ourselves dangerously and to program for eventual failure every relationship we enter." – Tom Robbins
51. "Those who do not know how to weep with their whole heart do not know how to laugh either." – Golda Meir
52. "It's no good pretending that any relationship has a future if your record collections disagree violently or if your favorite films wouldn't even speak to each other if they met at a party." – Nick Hornby
53. "I've always believed that if you don't stay moving, they will throw dirt on you." – Paul Anka
54. "When you break up with someone, and I'm not talking casual breakups here, it's hard to take the sudden absence of such an important person in your life. It reminded me of when I'd stopped going to school and the weird uneasy feeling I'd gotten afterward, like I was forgetting to do something. My life until that point had pivoted around some form of education, and all of a sudden, it was gone. Homework, classes, running around, and then –bam – nothing but a life of work stretching out before you. No one prepares you for that feeling or even mentions it. You just suddenly have a gap and have to decide how to fill it. A break-up is like that gap, only much, much more painful. One day the person you talked to constantly or did stuff with is just absent. Gone. Poof. And even though I'm not one of those people who has to be in a relationship all the time, I was feeling at a loss." – Lish McBride
55. "You may have a fresh start any moment you choose, for this thing that we call 'failure' is not the falling down but the staying down." – Mary Pickford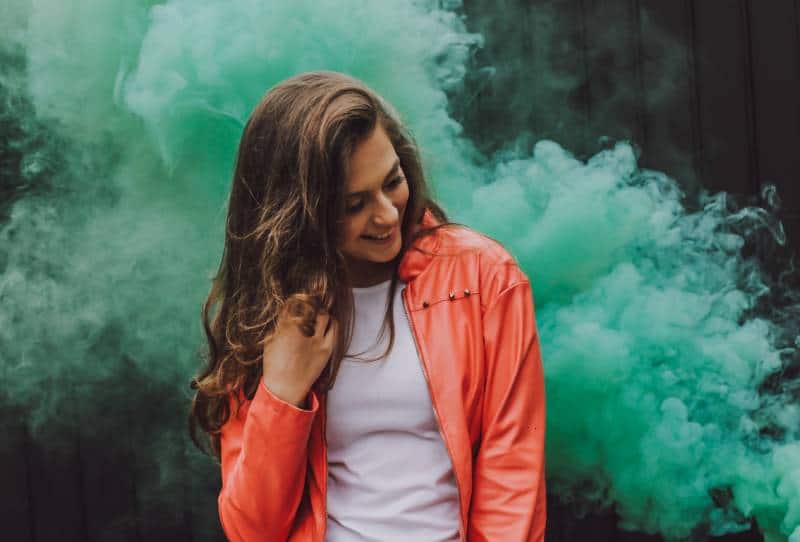 56. "When someone leaves you, apart from missing them, apart from the fact that the whole little world you've created together collapses, and that everything you see or do reminds you of them, the worst is the thought that they tried you out and, in the end, the whole sum of parts adds up to you got stamped REJECT by the one you love. How can you not be left with the personal confidence of a passed over British Rail sandwich?" – Helen Fielding
57. "And that's when I know it's over. As soon as you start thinking about the beginning, it's the end." – Junot Díaz
58. "Even on my weakest days, I get a little bit stronger" – Sara Evans
59. "Every woman that finally figured out her worth has picked up her suitcases of pride and boarded a flight to freedom, which landed in the valley of change." – Shannon L. Alder
60. "Two words. Three vowels. Four consonants. Seven letters. It can either cut you open to the core and leave you in ungodly pain or it can free your soul and lift a tremendous weight off your shoulders. The phrase is: It's over." – Maggi Richard
61. "We ruined each other by being together. We destroyed each other's dreams." – Kate Chisman
62. "One of the best times for figuring out who you are and what you really want out of life? Right after a break-up." – Mandy Hale
63. "I wore your promise on my finger for one year. I'll wear your name on my heart 'till I die. Because you were my boy; you were my only boy forever." – Coco J. Ginger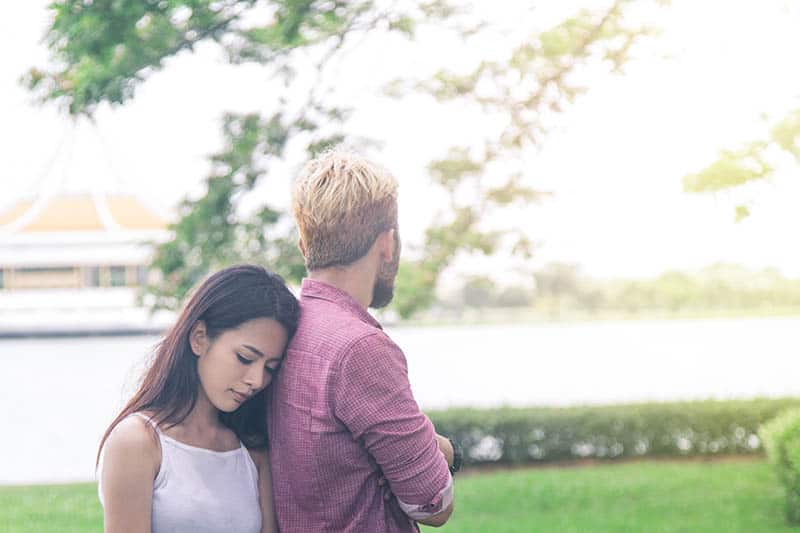 64. "You go to work the next day pretending nothing happened. Your co-workers ask if everything's okay, and you tell them you're just tired. And you're trying to smile. And they're trying to smile." – Richard Siken
65. "The quickest way to rectify that mistake (choosing the wrong person) is by learning from that, moving on, and choosing much more wisely in the future." – Greg Behrendt
66. "You don't make me feel like you used to. That's why I'm leaving. That's why people leave each other. They come to their senses and get selfish again." – Henry Rollins
67. "How do you know when it's over? Maybe when you feel more in love with your memories than with the person standing in front of you." – Gunnar Ardelius
68. "I'm pretty horrible at relationships and haven't been in many long-term ones. Leaving and moving on – returning to a familiar sense of self-reliance and autonomy – is what I know; that feeling is as comfortable and comforting as it might be for a different kind of person to stay." – Carrie Brownstein
69. "Don't dwell on what went wrong. Instead, focus on what to do next. Spend your energies on moving forward toward finding the answer." – Denis Waitley
70. "Being divorced is like being hit by a Mack truck. If you live through it, you start looking very carefully to the right and to the left." – Jean Kerr
71. "I love to shop after a bad relationship. I don't know. I buy a new outfit, and it makes me feel better. It just does. Sometimes if I see a really great outfit, I'll break up with someone on purpose." – Rita Rudner
72. "Bad days call for foods that are bad for your butt." – H.M Ward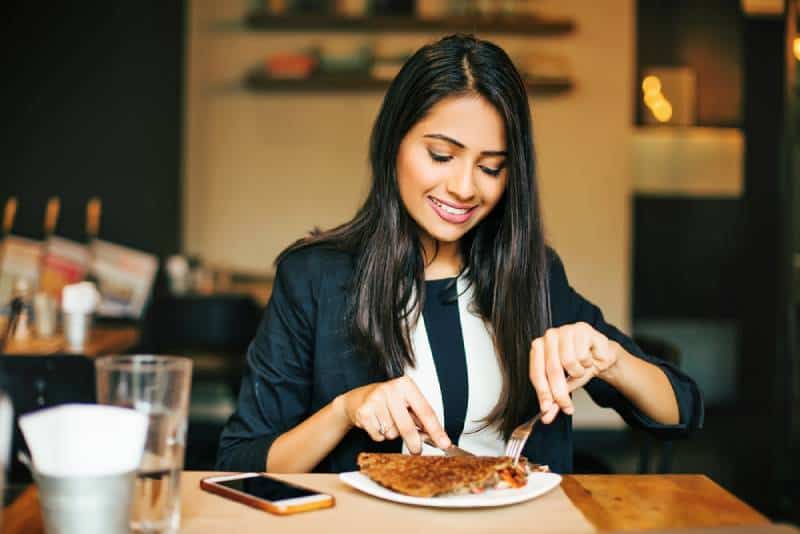 73. "I think a spiritual journey is not so much a journey of discovery. It's a journey of recovery. It's a journey of uncovering your own inner nature. It's already there." – Billy Corgan
74. "One of the happiest moments ever is when you find the courage to let go of what you can't change."– Unknown
75. "The last time I felt alive – I was looking into your eyes. Breathing your air…Touching your skin…Saying goodbye…The last time I felt alive…I was dying." – Ranata Suzuki
76. "When the winds of change blow, some people build walls and others build windmills." – Chinese Proverb
77. "Don't cry over the past, it's gone. Don't stress about the future, it hasn't arrived. Live in the present, and make it beautiful."– Unknown
78. "Never allow someone to be your priority while allowing yourself to be their option." – Mark Twain
79. "Don't you dare, for one more second, surround yourself with people who are not aware of the greatness that you are." – Jo Blackwell-Preston
80. "Nothing in the universe can stop you from letting go and starting over." – Guy Finley
81. "Ever has it been that love knows not its own depth until the hour of separation." – Khalil Gibran
82. "Hearts live by being wounded." – Oscar Wilde
More Inspiring Breakup Quotes To Help Heal Your Broken Heart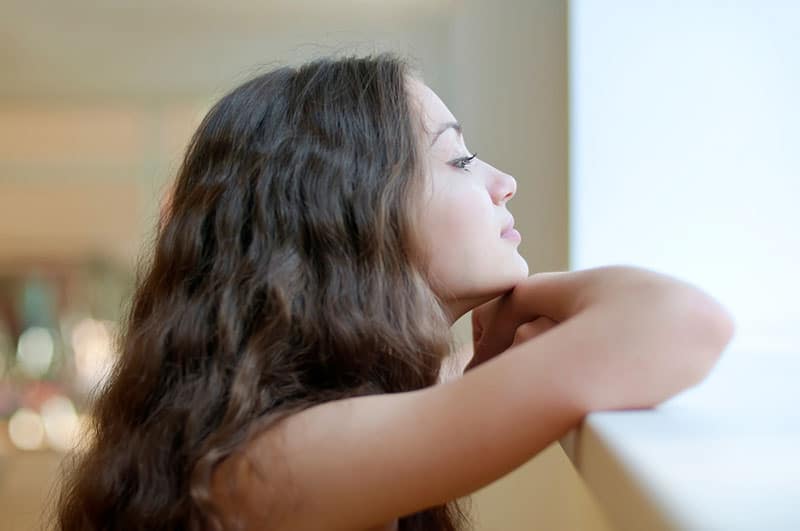 83. "What's that line from T.S. Eliot? To arrive at the place where you started but to know it for the first time. I'm able to write about a breakup from a different place. Same brokenness. Same rock-bottom. But a little more informed, now I'm older. Thank God for growing up." – Alanis Morissette
84. "The moving finger writes, and having written moves on. Nor all thy piety nor all thy wit, can cancel half a line of it." – Omar Khayyam
85. "I mean, if the relationship can't survive the long term, why on earth would it be worth my time and energy for the short term?" – Nicholas Sparks
86. "Healing yourself is connected with healing others." – Yoko Ono
87. "For a long time, the fact that I was divorced was the most important thing about me. And now it's not. Now the most important thing about me is that I'm old." – Nora Ephron
88. "To love and win is the best thing. To love and lose is the next best." – William Makepeace Thackeray
89. "Sometimes we must undergo hardships, breakups, and narcissistic wounds, which shatter the flattering image that we had of ourselves, in order to discover two truths: that we are not who we thought we were; and that the loss of a cherished pleasure is not necessarily the loss of true happiness and well-being." – Jean-Yves Leloup
90. "You can love someone so much…But you can never love people as much as you can miss them." – John Green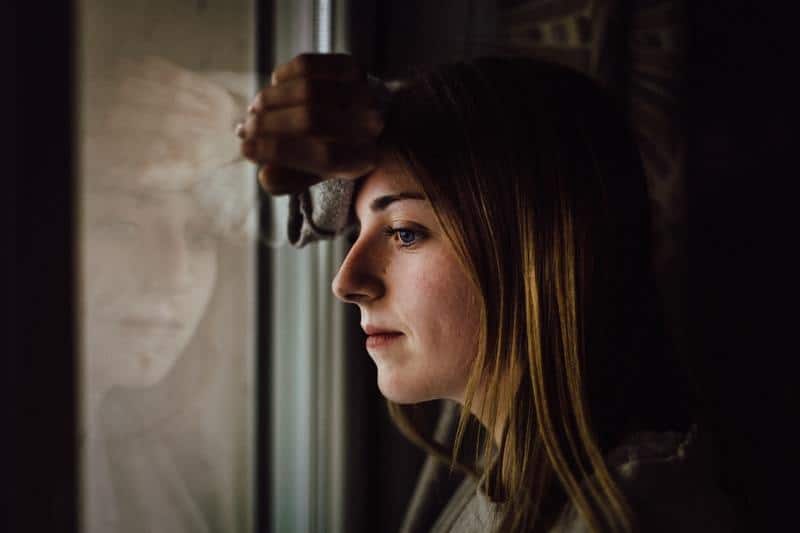 91. "Lots of things can be fixed. Things can be fixed. But many times, relationships between people cannot be fixed because they should not be fixed. You're aboard a ship setting sail, and the other person has joined the inland circus or is boarding a different ship, and you just can't be with each other anymore. Because you shouldn't be." – C. JoyBell C.
92. "Moving on is easy. It's staying moved on that's trickier." – Katerina Stoykova Klemer
93. "If people refuse to look at you in a new light and they can only see you for what you were, only see you for the mistakes you've made, if they don't realize that you are not your mistakes, then they have to go." – Steve Maraboli
94. "Doctoring her seemed to her as absurd as putting together the pieces of a broken vase. Her heart was broken. Why would they try to cure her with pills and powders?" – Leo Tolstoy
95. "Hearts can break. Yes, hearts can break. Sometimes I think it would be better if we died when they did, but we don't." – Stephen King
96. "Pain is inevitable. Suffering is optional." – M. Kathleen Casey
97. "I'm not crying because of you; you're not worth it. I'm crying because my delusion of who you were was shattered by the truth of who you are." – Steve Maraboli
98. "No matter how hard your heart is broken, the world doesn't stop for your grief." – Faraaz Kazi
99. "Don't cry when the sun is gone because the tears won't let you see the stars." – Violeta Parra
100. "Every time your heart is broken, a doorway cracks open to a world full of new beginnings, new opportunities." – Patti Roberts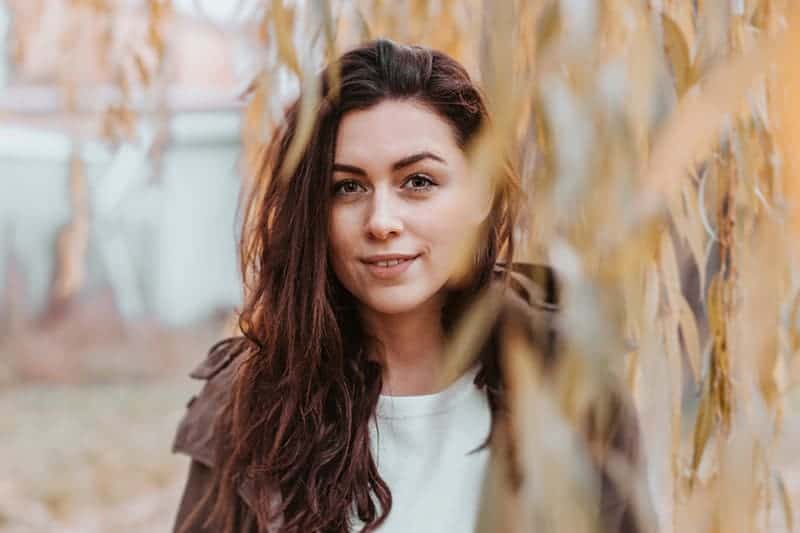 101. "When a breakup happens, you see your world falling down around you. Each memory that you have built together one brick at a time has tumbled down and lies at your feet. But this relationship that has been left in ruins is a chance to build something new and something better with someone who is new and better than your last relationship." – Unknown
102. "I realize there's something incredibly honest about trees in winter, how they're experts at letting things go." – Jeffrey McDaniel
103. "The moment that you feel that, just possibly, you're walking down the street naked, exposing too much of your heart and your mind and what exists on the inside, showing too much of yourself. That's the moment you may be starting to get it right." – Neil Gaiman
104. "Do not listen to people who think they have all the answers. Nobody is your savior, except you and perhaps a God you do or do not pray to. Read things that make you feel, that challenge what you think you know. Get fired up. Push yourself beyond those ten feet in front of you. Let yourself be pissed the fuck off. Maybe if you get angry enough, you'll change your damn life. Maybe if you let yourself be consumed by envy or anger or frustration or disappointment, you will finally do what it takes to make yourself happy." – Jamie Varon
105. "We draw maps of each other's pasts. Heartbreaks colored in black. Grief outlined in purple. The happiest times shaded yellow. This is how we learn from each other. We are so scared and brave. We are so terrified and willing. We rewrite the definition of brave, and it is this: love again. love again. love again." – Fortesa Latifi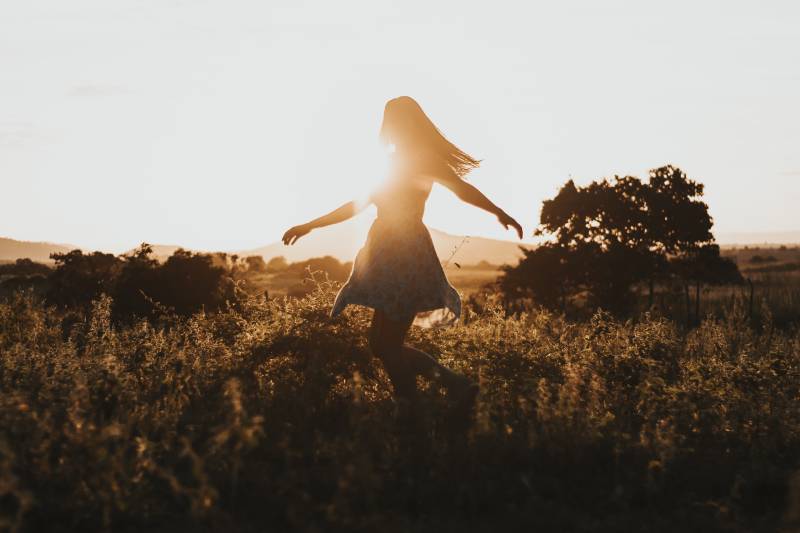 106. "Maybe that's just how he looks at girls in cars. Looks like they need saving, doesn't see she's her own Superhero. Her kryptonite, not his hands. The Galaxy behind his glasses. The promises that fall silent when the sun rises and the sheets are made. She only falls when she forgets her power, that she is the moon and stars and everything he wishes upon. She thinks, maybe that's just how he looks at girls in cars. Doesn't even see she's the one driving." – Ari Eastman
107. "Never forget, you have value. You are worth time, worth energy, worth worship. Your delicate enchantments are a holy wine. Silver aura of my moon. Song of my air. My afternoon shadows. My divine messenger. The literature of stars is in your very pores." – Benedict Smith
108. "When we are in love, we are convinced nobody else will do. But as time goes, others do do, and often do do, much much better."– Coco J. Ginger
109. "I cannot compromise my respect for your love. You can keep your love; I will keep my respect." – Amit Kalantri
110. "He looks like a runway model. How in the world am I going to be able to reject that? The world is so unfair. Seriously, it's like turning Brad Pitt down for a date. The girl who could actually do it should win an award for idiot of the century." – Colleen Houck
111. "If you have to speculate if someone loves you and wants to be with you, chances are they don't. It's not that complicated. Love, in most cases, betrays the one feeling it. Don't waste moments waiting and wondering. Don't throw away your time dreaming of someone that doesn't want you. No one is that amazing, certainly not the one who would pass you up." – Donna Lynn Hope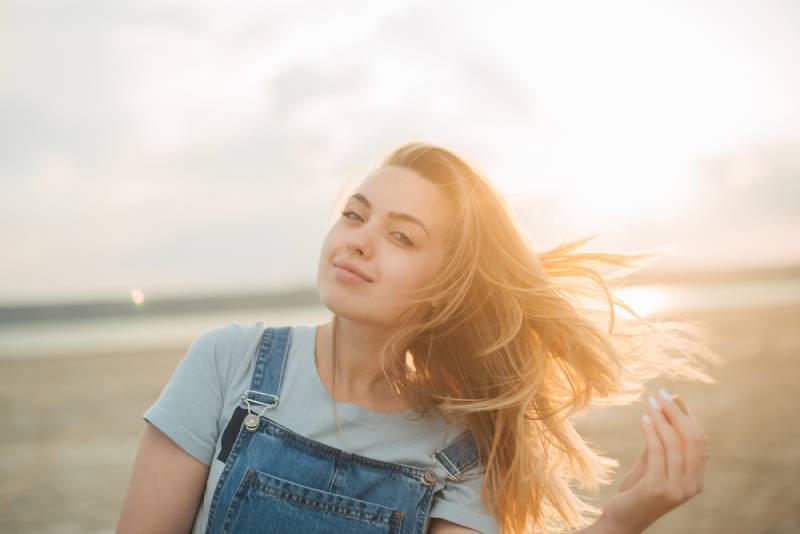 112. "To love someone enough to let them go, you had to let them go forever or you did not love them that much." – Diana Wynne Jones
113. "You put me through hell. On purpose. Made me suffer. And there's no end in sight. I don't know what the fuck you're doing, ace, but this Dr. Jekyll and Mr. Hyde shit ain't cutting it with me." – Sylvia Day
114. "I think it's important to realize you can miss something, but now want it back." – Paulo Coelho
115. "Whatever happens, happens. Accept things and move on." – Corey Johnson
116. "Life is short. You have to be able to laugh at our pain or we never move on." – Jeff Ross
117. "Don't wait. If it's not right, move on." – Andy Lau
118. "Heartbroken? Channel your sorrow to become worthy of love. The world will be yours." – Tapan Ghosh
119. "Just because a relationship ends, it doesn't mean it's not worth having." – Sarah Mlynowski
120. "When someone you love says goodbye, you can stare long and hard at the door they closed and forget to see all the doors God has open in front of you." – Shannon L. Alder
121. "Never regret yesterday. Life is in you today, and you make your tomorrow." – L. Ron Hubbard
122. "Sharp is the arrows of a broken heart." – Cassandra Clare
123. "Life moves on and so should we"– Spencer Johnson
124. "Every day is a new day, and you'll never be able to find happiness if you don't move on." – Carrie Underwood
125. "In order to truly value loyalty, you must first endure the affliction of betrayal."– Thomas Merritt
126. "Remember that sometimes not getting what you want is a wonderful stroke of luck." – Dalai Lama
127. "Sooner or later we've all got to let go of our past."– Dan Brown
128. "To let go is to release the images and emotions, the grudges and fears, the clingings and disappointments of the past that bind our spirit."– Jack Kornfield
129. "In the process of letting go you will lose many things from the past, but you will find yourself."– Deepak Chopra
130. "A broken heart is just the growing pains necessary so that you can love more completely when the real thing comes along." – J.S.B. Morse
131. "I don't want to break someone's heart, but you can't control that. A broken heart happens; that's inevitable." – Lykke Li
132. "You find out what you are made of when you have a broken heart. If it happens early and often, all the better." – Isabel Gillies
133. "I was blind and heart-broken and didn't want to do anything and Gus burst into my room and shouted, "I have wonderful news!" And I was like, "I don't really want to hear wonderful news right now," and Gus said, "This is wonderful news you want to hear," and I asked him, "Fine, what is it?" and he said, "You are going to live a good and long life filled with great and terrible moments that you cannot even imagine yet!" – John Green
134. "Don't you EVER break someone's heart because they only have one. Break their bones; they have 206 of those!" – Jayy Von Monroe
135. "I had to get over [him]. For months now, a stone had been sitting on my heart. I'd shed a lot of tears over [him], lost a lot of sleep, eaten a lot of cake batter. Somehow, I had to move on. [Life] would be hell if I didn't shake loose from the grip he had on my heart. I most definitely didn't want to keep feeling this way, alone in a love affair meant for two. Even if he'd felt like The One. Even if I'd always thought we'd end up together. Even if he still had a choke chain on my heart." – Kristan Higgins