When you've been in a relationship for a significant amount of time, it becomes the norm to have your fun little routines.
Netflix & chill becomes your favorite escape from the world and your date nights usually end by 10 PM in your PJs, eating ice-cream and just lounging around.
And there's nothing wrong with that. But every now and again it's nice to spice things up and that's where exciting double date ideas come in!
When you call up your couple friends and brainstorm some fun activities (like a game night, wine tasting, board games, or a road trip!) you're much more likely to go through with the plan!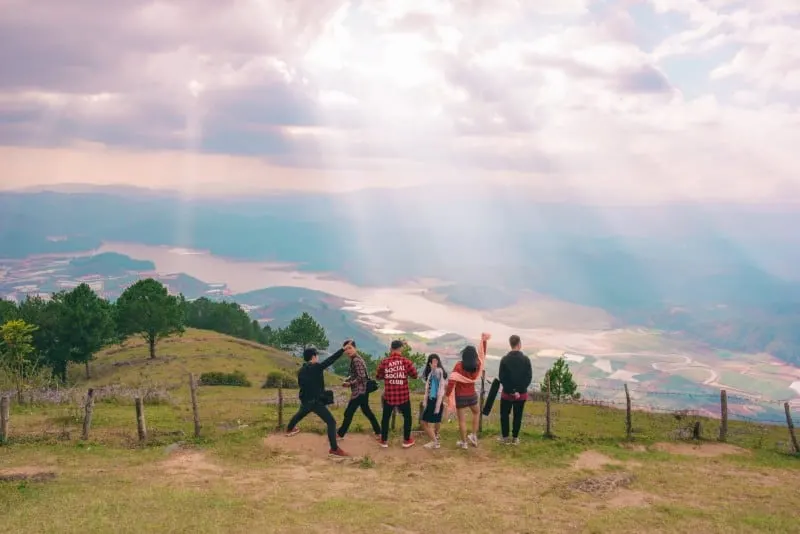 As you get closer to your partner, you're more likely to become a bit lazier as a couple and just stay in, order food, and watch crime docs.
But when you resort to double date ideas, it forces you to break out of your habit and actually do something fun and new as a couple!
I've collected some super fun date night ideas that will help you get closer to your significant other, bond with your couple friends, and have even more fun than you had on your first date!
Double dating has been proven to benefit relationships, so get ready to be wowed by these fun date ideas where you'll spend quality time with both your significant other and your best friends! Enjoy!
See also: Dating A Divorced Man: Tips, Tricks And Everything You Need To Know!
Best Double Date Ideas For Couple Friends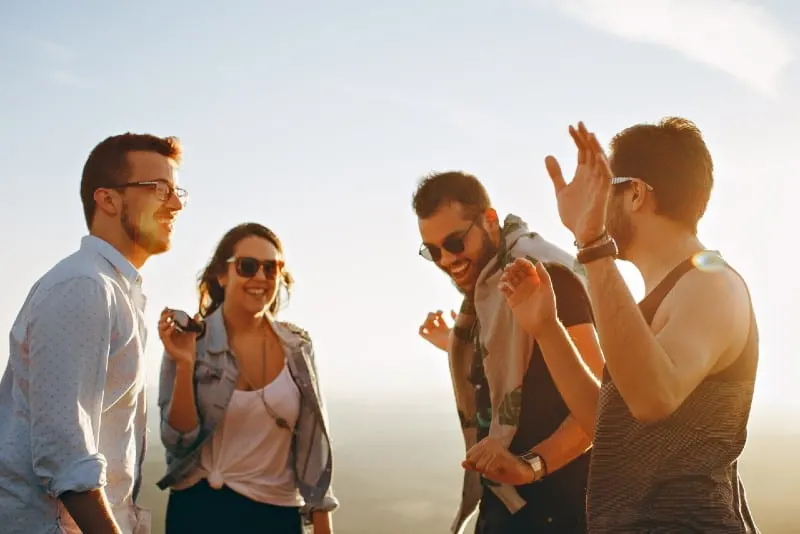 Are you ready to be wowed by these amazing double date ideas that you'll wish you had thought of yourself?
Low-key, these are going to make you see how fun and exciting life truly is when you share it with those closest to you!
Be it mini-golf, going to a sports game, throwing a frisbee at the park, visiting an escape room, or rock climbing, when you share it with your friends, it's double the fun!
I've tried some of these and have never looked back. Ready to do the same? Let's get cracking.
1. Have a dinner party at your place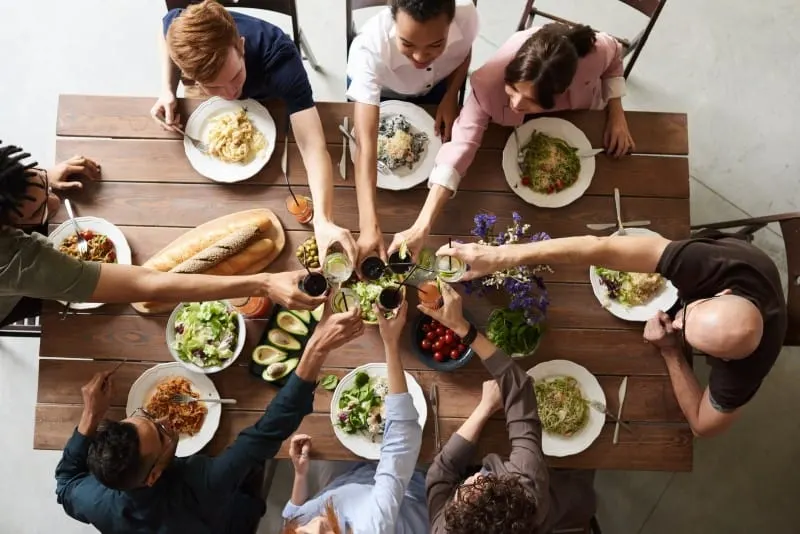 Whenever there's food involved, what's not to love?
Invite your couple friends over, prepare the food, get some juicy appetizers and a nice bottle of wine! Make sure to have some soothing music playing in the background to set the ambiance just right.
It may even turn into a board game night after you're done eating and you'll just end up having even more fun.
As long as you've got your partner, your close friends, some food and wine, nothing can really go wrong.
When it comes to cheap date ideas that are also low-key and a fantastic way to connect to your favorite people, this one's number one.
2. Romantic picnic at the beach
A double date idea that's near the water on a beautiful summer day just sounds too good to be true!
Have a date night with your couple friends at your local beach, bring snacks and cold beverages and a blanket to rest on.
If it's sunny, you can even stargaze, and in the meantime, you can play volleyball, have a swim, walk around the beach with the water splashing against your feet… what more could you wish for? Simple yet irreplaceable.
3. Karaoke night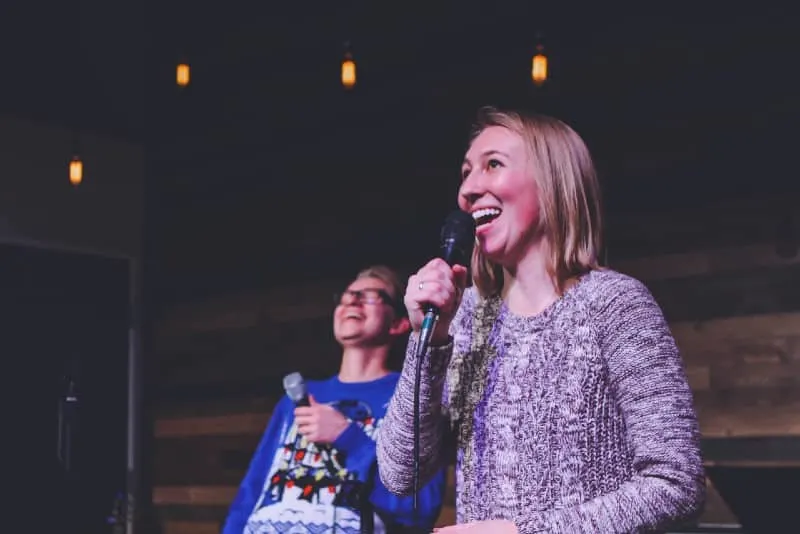 Okay, nobody here is exactly Beyonce, but that shouldn't stop you from singing your heart out with your people!
Get out of your comfort zone, check out the best karaoke places, down some tequila shots and go do your thing!
Double date ideas don't get much better than this! It'll push you to do something that might scare you and it will be fun because you'll be sharing it with your couple friends!
Shots, a mic, friends, and being able to laugh at yourselves is a recipe for a double date for the ages! Plus you might even discover some new skills (could you be a Mariah in the making?)
See also: A Collection Of Getting To Know You Questions For A Deeper Insight
4. Trivia night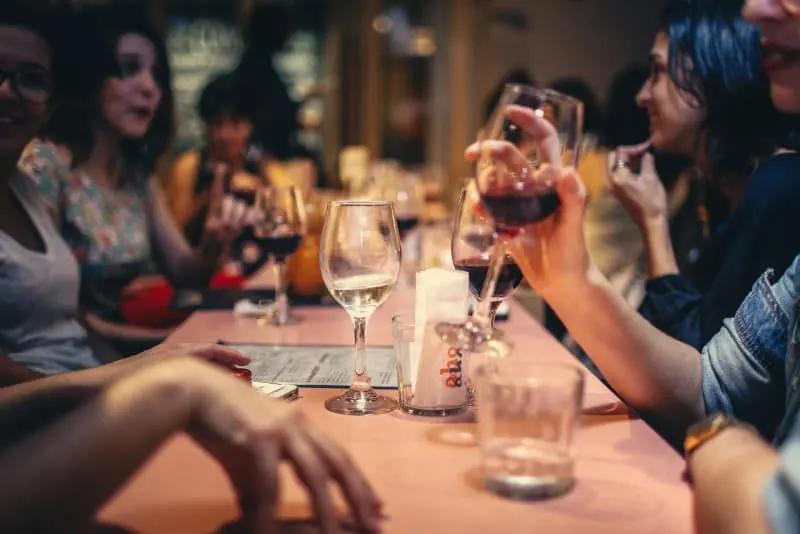 There are trivia nights at local bars everywhere, so just ask around for the ones with a theme where you think you'd all excel at and go there! It's a team game and therefore, one of the best double date ideas out there!
It's fun, exciting, full of adrenaline, and it takes all of you working together to get that trophy (or whatever the prize is).
Just make sure to arrive early to save a spot to sit down, because you're definitely not going to want to stand the whole night. All you need is a wired brain and your couple friends and that trophy is yours for the taking,
5. Go to a sports game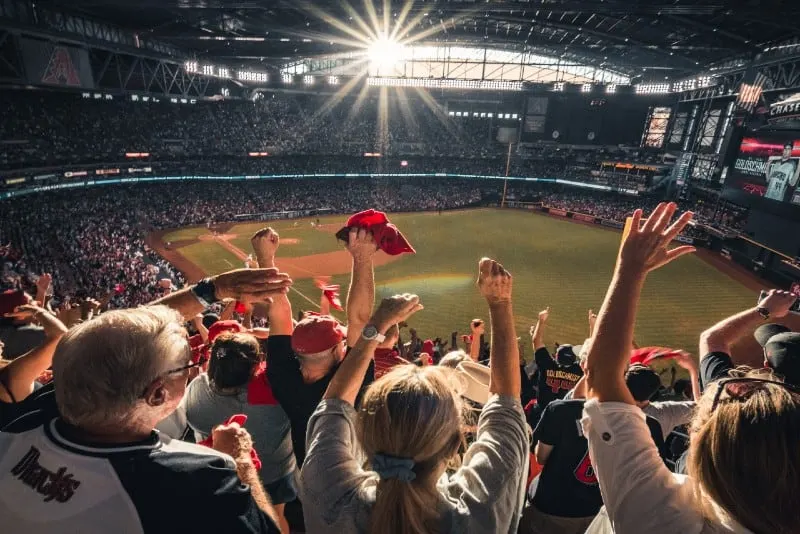 I'm sure the guys are avid sports fans (basketball, football, baseball…) so pick a sport you're all into, get the cheapest tickets and go try it out!
The girls can have brunch beforehand while the guys do their pre-game ritual and you can all meet up at the venue!
During the halftime show, you can try to get on the Jumbotron! Regardless, cheering at a sports game is always fun and makes you feel like you belong.
So get your partner and your couple friends, grab a beer and some chicken wings, and go support your team!
6. Try ice-skating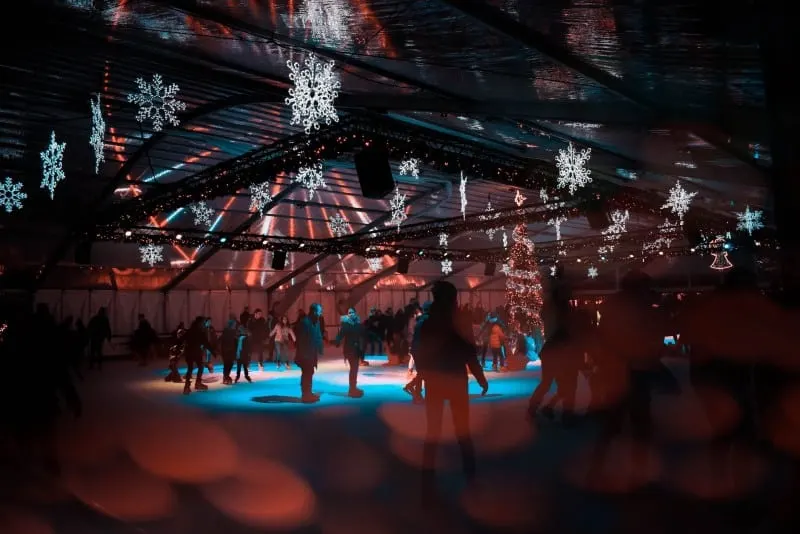 One way to beat the cold winter days is to go ice-skating! Go win that gold with your couple friends and see what you can do on that ice.
You really don't have to be that good, just make sure you don't do anything crazy and have fun at your local rink!
This is an awesome double date idea as it makes you get out of the house even on the coldest days!
7. A road trip to remember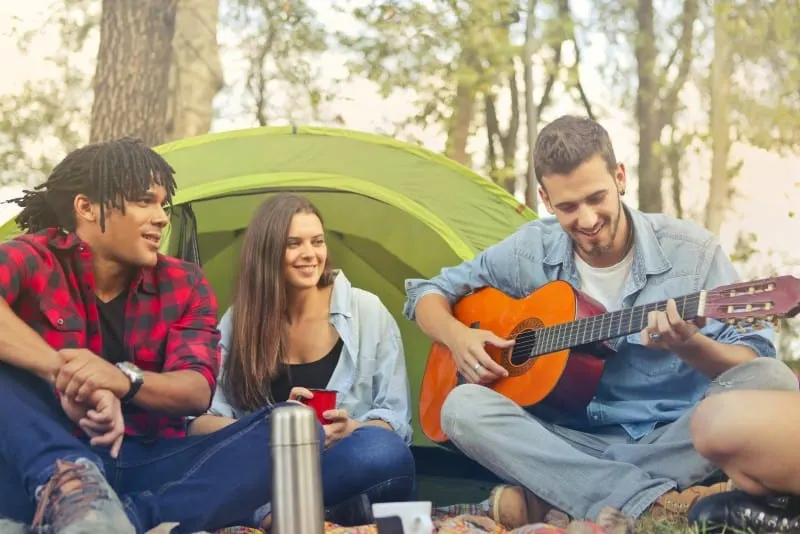 Day trips are just the best. There's something about fresh air, a warm breeze, and a sense of freedom as you're driving with your friends.
A road trip will make you forget about everything that's on your mind, get you into the best headspace, and help you connect with nature and your loved ones.
Roast marshmallows and make smores over a campfire, away from the city noise.
Of all the double date ideas, this one is ideal for couples who yearn for a zen, stress-free getaway where they'll be able to recharge, relax and enjoy some fun activities with their couple friends.
Sometimes, you just need to press pause on the video games and do something that will fulfill and inspire you far away from the place you call home.
See also: Romance In College: 17 Tips To Make It Work
8. Go to an amusement park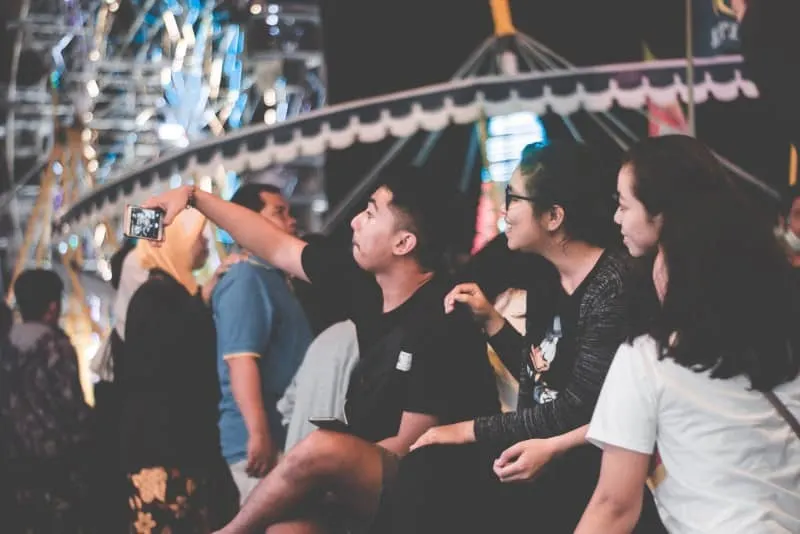 Amusement parks are loads of fun on their own but as a double date idea? Excitement overload! When is the last time you truly did something for yourself?
Something to unwind, have nothing but fun and not think about work, family stuff, or deadlines?
Now's the time to do that! Have the first date with your couple friends at an amusement park and I promise you'll wonder why you never thought of it sooner!
A multitude of crazy fun activities and rides, along with a bunch of food and drinks sounds like the perfect double date to me. Go do something that will make your soul happy.
9. An IKEA scavenger hunt!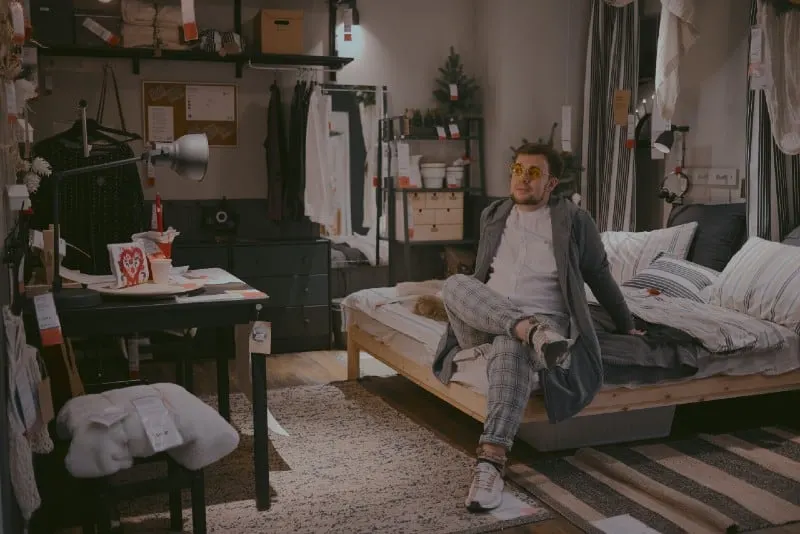 We all know the power of IKEA. It will test even the strongest of relationships. Why not make it all four? Get your couple friends on board and go on an IKEA scavenger hunt!
The goal is to find the lowest-priced item! Oh and, while you're there, you can also enjoy a fancy meal. A pretty solid double date idea, right?
10. Cooking class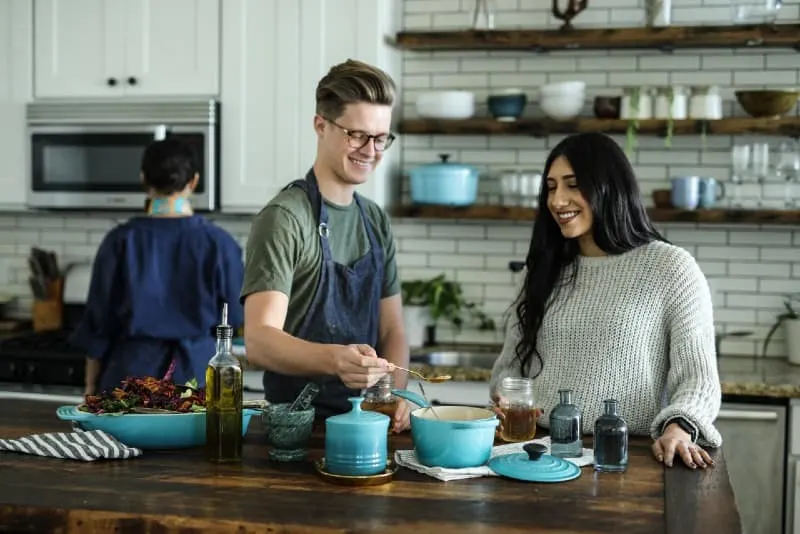 Love to eat but can't really make anything other than scrambled eggs and pasta? Then a cooking class is a great option!
Make it a double date night and go brush up on your new skills and bring your friends along!
Cooking is a lot of fun, but when shared amongst friends it's a blast for sure. And the best part? You get to eat what you make!
Like I said before – if there's food involved, what's there even to think about? Get your aprons on and start practicing your new cooking skills!
11. Go wine tasting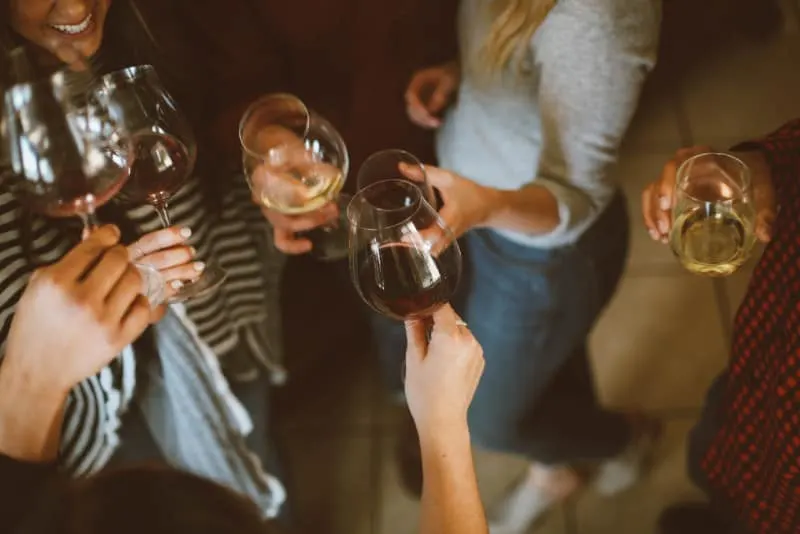 I know I don't even have to convince you of this one. Wine tasting as a double date idea? Sign me up, am I right?
Go pretend that you know something about wine (other than how to drink a whole bottle within an hour) and make it a fancy event!
Wine tasting is just the best because nobody will look at you twice if you get tipsy. Where do I sign up?
See also: 12 Reasons Why Your Second Love Is The Greatest One Of All
12. Escape room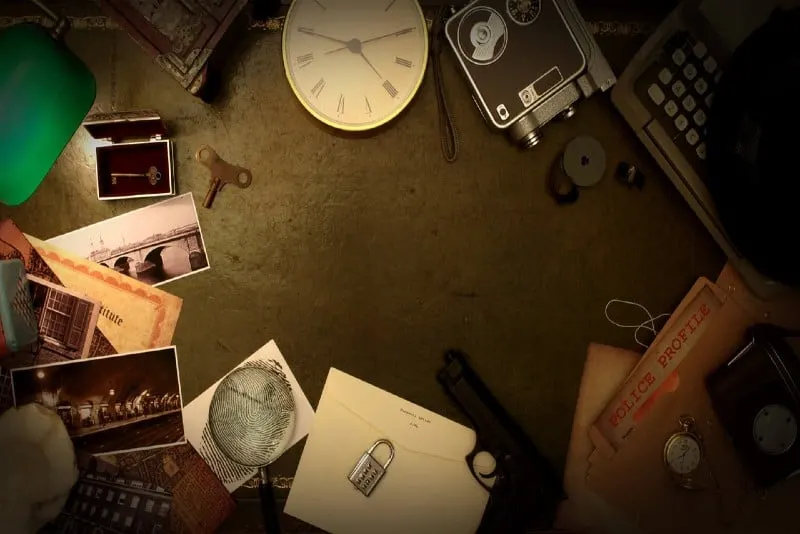 When talking about the most exciting and daring double date ideas, an escape room is high on the list! It's packed with adrenaline, excitement, fun, fear, and rush!
Combined with a couple of your best friends, it will make for one hell of a double date! Go try it out and see how long you can last. It's every bit as daunting and thrilling as you think it is.
13. Visit your local Zoo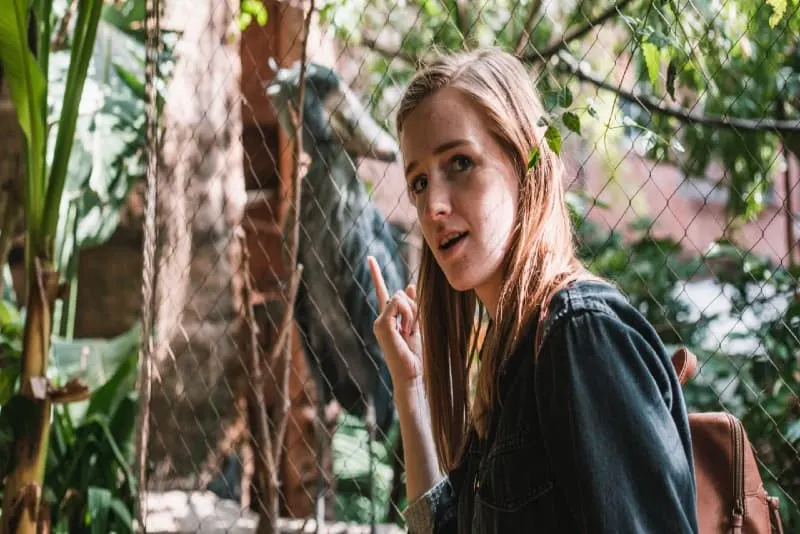 Personally, I haven't been to the zoo in ages. Maybe not even in my entire adult life. Isn't that such a shame? Go visit your local zoo and I guarantee you that so much has changed since you were last there!
It's always fun, but when you go with your friends, it becomes a bit more special. Remind yourself of the time when you were a kid and revisit your memories.
Animals are just so precious and spending time around wildlife gives you a newfound respect and appreciation for all animals!
14. Go to a movie theater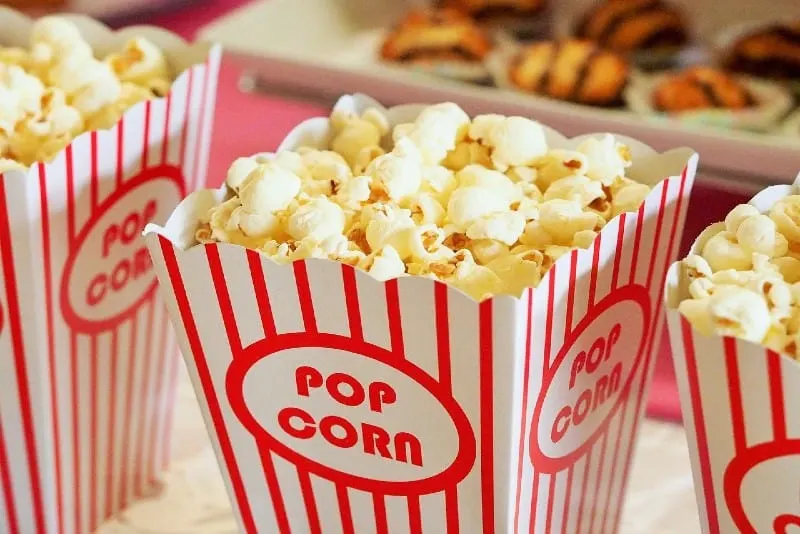 Go see a new blockbuster that's playing right now and bring your friends along. Movies are always fun, especially when they keep you on the edge of your seat.
Bring a lot of popcorn, drinks, and turn off your phones. Just enjoy the experience and afterward, talk about your takes on the movie while grabbing drinks.
Make it a fun date night by going straight to a new bar and testing out drinks you've never tried before.
15. Play frisbee at a park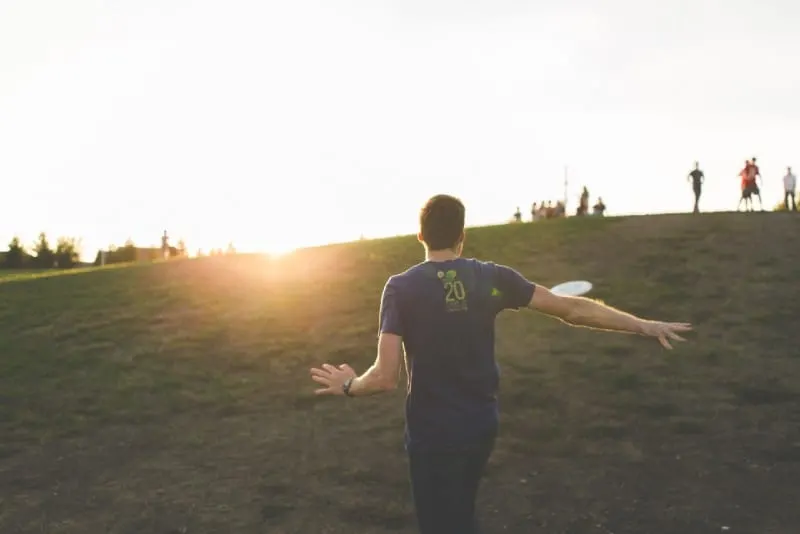 I used to play ultimate frisbee all the time when I was a kid, but lately, I've not been as active, which I deeply regret.
This is why I encourage a double date night at the park doing just that! Enjoy the sunshine, fresh air, and fun activities with friends.
Maybe this could become a weekend tradition, who knows? It's good for your health and it's a great bonding experience with your couple friends. Sometimes, going back to basics is just what your soul needs.
See also: What Is The Meaning Of Love? 12 Beautiful Sides To This Powerful Emotion
16. Dress up for a Renaissance fair
Ask around about the next time the Renaissance fair is rolling into town and plan your double date around that!
Dress up accordingly (bonus points for matching costumes) and get ready for a variety of fun activities at the fair.
It's fun, different, and exciting. A perfect chance to try something you've never done before and get a good idea of how things used to be a long time ago.
Let yourself just relax and soak it all in because life is too short to stay in your comfort zone.
17. Go rock climbing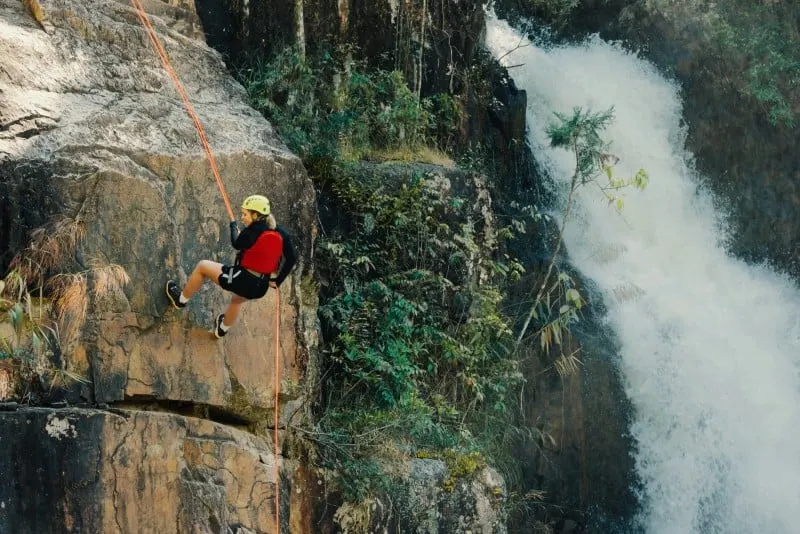 Okay, rock climbing may be the most daunting thing on the list but it's also beyond exciting and refreshing!
It makes you test your own limits and do something you never in a million years believed you could!
If your friends are up to the task, try to get in some exercise before you embark on this adventure and make sure to bring enough water with you.
It's about doing things you normally wouldn't with people who make everything better. Want to see how tough you really are? Go rock climbing and exceed your own expectations.
18. Visit a cat cafe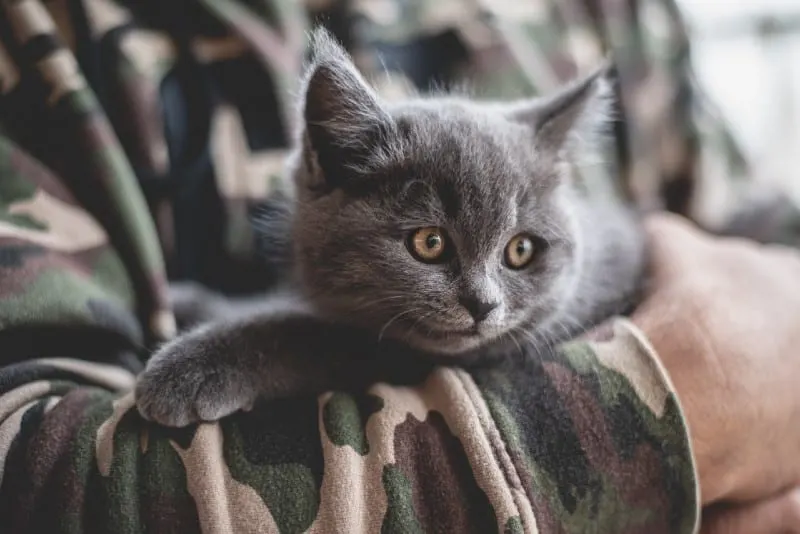 Cat cafes are all the rage nowadays. If you're a cat person, get your buddies on board and go visit your local cat cafe and play with some adoptable cats!
Who wouldn't enjoy quality time with cute, furry beings who just want to cuddle and be loved?
Who knows, you might just end up adopting one (no pressure though). But how amazing would it be if this double date idea resulted in a sweet kitty getting a forever home?
Just think of all the love that would fill your home.
19. A walk through a botanical garden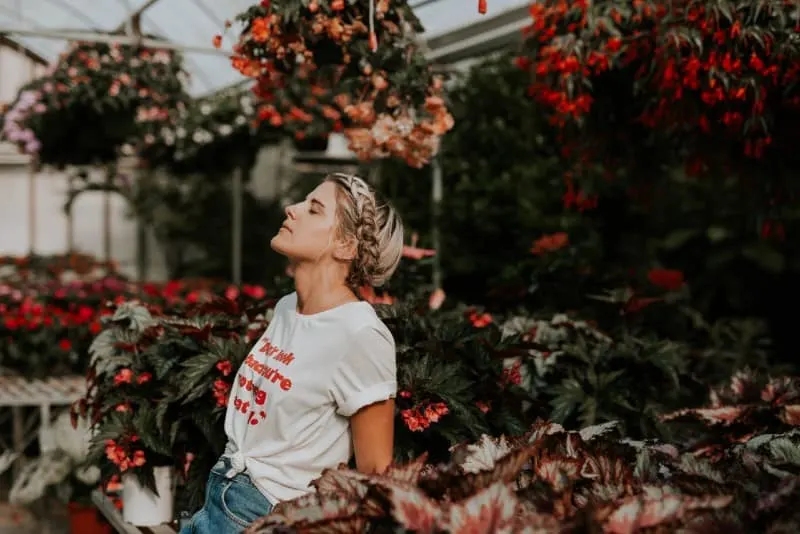 If you're a botanist, this will surely make you want to get up and go immediately. Why not take it up a notch by bringing your couple friends and making it into a double date?
You'll enjoy all the beautiful plants and your friends will experience something they don't really get to do often.
Their whole perspective on plants might shift and they could end up more like you. It's a fun, learning experience nevertheless.
See also: How To Get Out Of The Friend Zone? 16 Methods That Actually Work
20. Go to a wellness center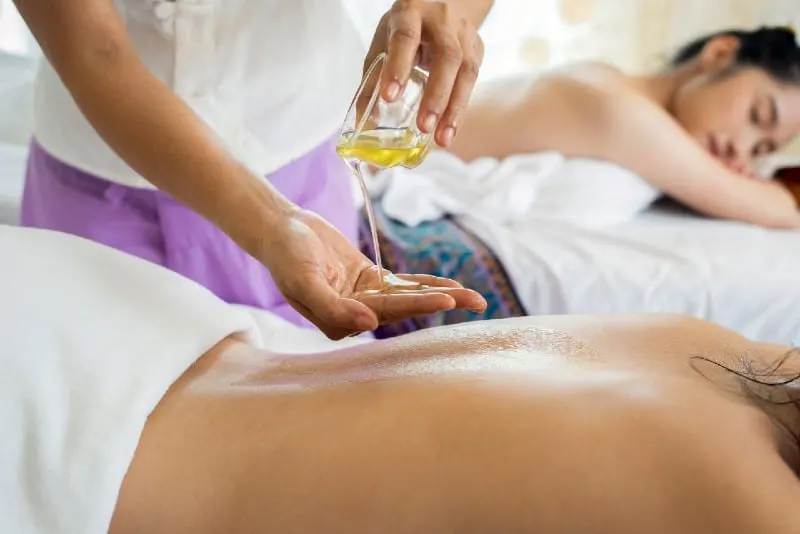 Sometimes, you just need to relax and take care of your body, mind, and soul. What better place to achieve all that than a wellness center?
Book your place right now and make sure to make it a double date. It will help you to feel rejuvenated and refreshed while taking relaxation to a whole new level.
Doing it with your friends doubles the fun. After your much-needed spa sessions, you'll feel like a brand new person and you'll be thankful that you brought your friends along.
There's no shame in nurturing your well-being. When you take good care of yourself, everything else becomes more manageable.
Plus, you can get drinks with your friends afterward to discuss why on earth you haven't done this before!