She is an alpha female—confident, independent, passionate, and assertive!
She knows what she wants, and she won't settle for anything less than she deserves. While there are guys who feel more comfortable dating a beta woman, there are also those who are dying to have at least one date with an alpha woman.
So, the question is: "Why should one date an alpha woman? Why should a man want his woman to be stronger than him?"
I don't know about you, but if I were a man, I would want my woman to be independent and strong. And no, that wouldn't make me less masculine—it would be the bravest thing I could do. So, guys, don't be afraid to date a strong woman.
Maybe she looks like a strong and independent woman, but deep down she is a little fragile girl who just learned how to cope with life problems in her way. Now, when we solve the issue about their characters, let me mention a couple of reasons to date an alpha woman!
No problem, you can thank me later!
See Also: 10 Things An Alpha Woman Does Differently in A Relationship
1. She is independent
This is one of the most common characteristics of all alpha females. She is a lean, mean, almighty machine ready to conquer the world alone. She doesn't need a man to help her because she is strong enough to do everything alone.
She definitely won't sit and cry over her sad destiny and wait for a man to comfort her. Instead, she will get her shit together and show to the world who the real boss is. She is the one who pays for her own drinks, the one who changes the old light bulb by herself, and the one who is not afraid to speak her mind.
The reason why you should date her is that you will have someone who will tell you honestly what she thinks of you. If you choose her, you will have a lifetime of support and a woman who will always have her heart on her sleeve. And the most important thing—she will be head over heels in love with you if you wake that emotion inside her.
2. She is ambitious
She knows what she wants, and she wants it now. So, don't be surprised if she pushes you to achieve your goals. The fact that she is self-driven and ambitious tells a lot about her. You can bet that she won't let you stay in one workplace for your entire life.
She will push you forward and stop when you reach your maximum. On that day, she will enjoy herself because she made you become the best version of yourself! If you choose her, you can be positive that your life will be full of adventures. That's the only way an alpha woman knows. And you are one lucky man if she wants you to be a part of her life!
3. She is not easy but she is worth it
Loving an alpha female is not easy, I admit. But what is more important is that she is totally worth it. There will be times when you will curse your lousy destiny, but your strong woman will be there to comfort you and to tell you that life is like that. The good thing about her is that she already knows that life sometimes sucks—we are not all so lucky to get good cards in life, but the art is playing well with bad ones. When you learn that, only the sky is the limit!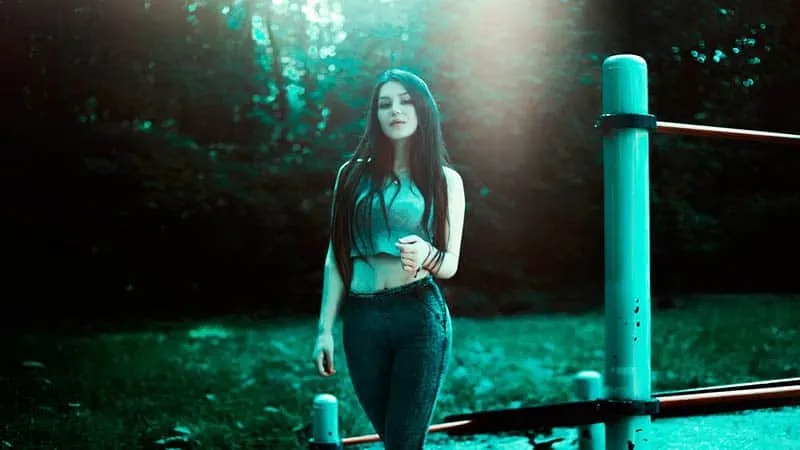 4. She is straightforward
This is a characteristic that most men love to see in a woman. If you date an alpha female, you can be sure that she will always tell you if she has a problem. If you were checking out that hot waitress at the bar, she will look deep into your eyes and ask you why you are doing it. Only her look will make your heart melt, so there isn't any need to tell you something more. This is a good thing because at least you know what she is thinking about. And let's face it, with some other women that wouldn't be the case!
5. She is confident
If you date an alpha woman, you can forget all that drama in your life. There won't be late night calls and checking if you were with another woman. She is confident, and she knows her worth. If you leave her, that wouldn't be the end of the world. Instead, it will be a life lesson that will make her even stronger. You can consider yourself lucky because you will have your freedom and on the other hand, a loving and caring partner. What else could you wish for?
6. She is passionate
You won't be lacking any passion if you date an alpha female. Everything she does has something to do with passion. No matter if she is cooking or just doing house chores, she will do it passionately. And you can just imagine what a beast she will transform into when you get in your bedroom! I suggest you use that time with her wisely!
See Also: 5 Common Illusions About Alpha Females