1. Combination of best friends and lovers
Building a friendship first with your partner is probably the first step to a successful relationship. If you give more emphasis to the friendship you will get to know each other on a different level and understand each other better.
Passion is probably equally as important as friendship because nobody should be in a passionless relationship or a relationship that is just about passion and sex. Good relationships are based on a balance between these two components; if you have them, you have everything.
2. Honesty and trust
Honesty is hard to find and trust is hard to keep, but without them a relationship is worthless. You want somebody who is going to stand behind his words. You want mutual understanding and giving each other the benefit of the doubt. You don't want to question someone's every move or put up with daily jealousy outbursts. Being open with each other gives you more of a connection.
Though little white lies are OK from time to time, when they prevent you from hurting other people's feelings, the bigger ones cause your relationship irreparable damage in the long run. One lie leads you to millions of them which will only contribute to a quicker ending. If you both rely on truth and honesty, you can't fail.
3. Mutual respect
Respect is something that is implied and obligatory but is oftentimes overlooked. You should respect each other for the people you really are. Respect also means giving each other the privacy and space you wish for yourself. Valuing each other's feelings and needs is the best form of it. You and your partner should be equals who support each other in every aspect of life.
4. Time, affection and attention must be given freely
A person who loves you will be more than happy to spend time with you; maybe not as much as you want but as much as they are able to. Spending every waking hour together doesn't guarantee you a successful relationship but spending most of your free time together and making every moment count does.
Affection and attention are things that are given freely by a person who loves and it's something that cannot be forced. When you are in a really good relationship, these things come naturally and they are never brought into question.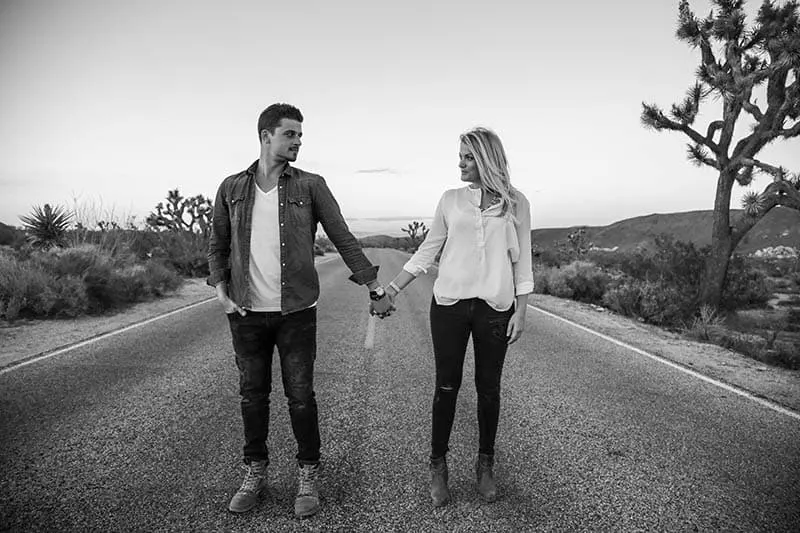 5. Commitment
It's not just about being loyal to one another, it's about making someone a priority in your life. It can start off as simple as hanging out with each other's friends to meeting the family. It's about being a part of the important moments in each other's lives. It's about making a place in your life for somebody who means the world to you. It's about putting somebody at the top of your priority list.
6. Fight fairly
Fights are an inevitable part of any relationship, even the best one. The difference is that fighting in a good relationship makes you both understand each other better and brings you even closer. It's not about who will win the fight or who will come up with hurtful and better insults. It's about overcoming difficulties and putting love in front of problems. It's about compromise and working on a better understanding.
7. Remember that you love them when they are not easy to love
This one is the last ingredient but probably the most important one. It makes hard times easier. People constantly change; they go through rough patches and they have moments where they are impossible to live with.
But remembering that you love them will make it easier to go through that. Relationships are like life—they have their ups and downs but it's important to have love as something constant to keep the bond strong when one of you is at your worst.