Cherry tattoos are one of the most popular design ideas for women these days, according to tattoo artists! They might seem simple and innocent enough, but in fact, they're related to fertility and female power!
These designs are stunning – they add a pop of color and make you stand out from the crowd.
Here, you'll find various awesome ideas; from flower tattoos and cherry skull tattoos, to other cool tats that are more old school!
When it comes to cherry tattoo meanings, these are the three combined things it entails:
femininity

fertility

desire
Fun fact: The meaning completely changes depending on whether it's on a tree or if it's been plucked! One that's still on a tree is a symbol of innocence, purity, and chastity of a woman.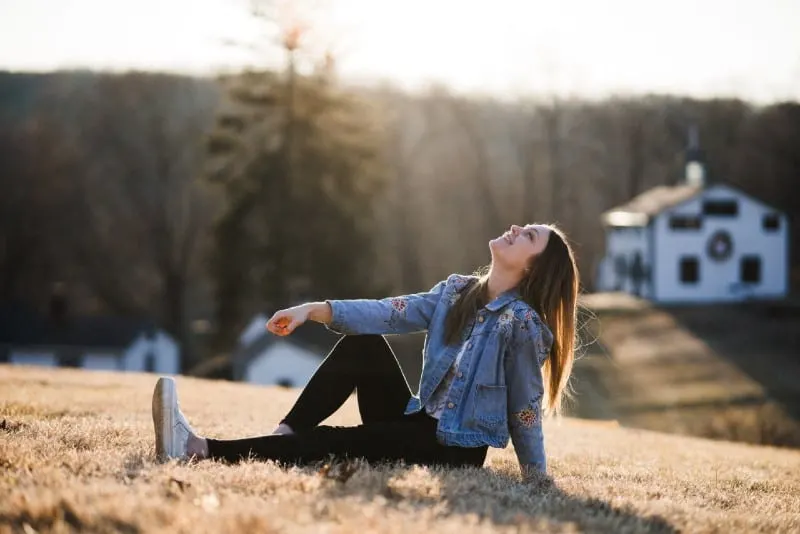 But a plucked cherry means something drastically different. A cherry that's no longer on a tree (especially one that's being bitten by a woman) represents the loss of said innocence, along with feelings of lust and passion.
The designs can vary by adding all kinds of symbols to make it look cooler. Whether you're into old-school tattooing, or if you want something new and fresh, just find a high-quality tattoo studio and you're good to go!
Check out this selection of tattoo pictures and great tattoo ideas of your favorite fruit and get inspired for your new ink!
See also: Lightworker: 22 Foolproof Signs You're One Of The 'Earth Angels'
1. Cherry Blossom Tattoo
You can opt for this gorgeous, big cherry blossom tattoo on your shoulder blade. It's eye-popping and elegant, while painting a clear picture of your femininity. Not to mention how freaking cool and stunning it looks.
2. Cupcake Tattoo
You can get this cupcake tattoo anywhere on your body, whether it's your back, ankles, hand area, or wrist.
The cupcake represents something sweet and delicious, and instantly attracts attention. If you're into that, this is the design for you!
3. Fruit Tattoo
If you're into small tattoos, this is perfect for you. This design is simple as it showcases your favorite fruit in an elegant, yet demure manner. Sometimes, simplicity is the key.
4. Star Tattoo
This star tattoo combined with cherries is just funky and daring enough to pull off! It's refreshing, definitely different, and it shows your bold side as well as your zest for standing out from the rest.
5. Cherry Heart Tattoo
As I've already mentioned, cherries that have been plucked from the tree represent lust and passion. And when they're in the shape of a heart, they take on a whole new meaning to include the everlasting search of love.
Get this tattoo design if you're an eternal romantic, but with an edge.
6. Cherry Skull Tattoo
Okay, this one's clearly not for everyone. But if you're daring, have a wicked sense of humor, and aren't afraid to pave your own way, here's a cool tat for you!
Let people think what they want. Your body, your rules, and your awesome new tattoo!
See also: Why Can't I Find Love? 10 Issues Stopping You From Finding The One
7. Flower Tattoo
Here's a really special tattoo idea for a new twist on this amazing design. It's romantic, hopeful, demure, and stunningly made. Consider this design that you surely won't regret in later years.
8. Cherry Bomb Tattoo
This cherry bomb tattoo is one of the coolest designs you'll find. The right tattoo artist can make it look bombastically cool (pun intended) and inspire your friends to get similar ink!
Life is too short to have boring cherry tattoo designs. So if you're doing it, do it right!
9. Black Cherry Tattoo
This elegant, small tattoo on your ankle is the perfect cherry tattoo idea if you don't want something too distracting or out there.
You can proudly showcase it whenever you want, and hide it with ease when you wish. The color makes it look uniquely different, yet just as enticing.
See also: 10 Crucial Differences Between Love And Infatuation
10. Cherry Bow Tattoo
Old school, interesting, and traditional. This cute cherry tattoo requires no explanation. Sometimes, a picture truly is worth a thousand words.
11. Bite Me Tattoo
This daring, seductive tattoo will definitely give the guys something to think about. A symbol of your femininity and sultriness. Definitely for the bold and daring!
12. Black-Contour Tattoo
This is similar to the black cherry tattoo but much simpler in its intention. Perfect for women who don't want to spend too much time at the tattoo studio (who likes pain, right?) but still want their cool, new ink!
See also: Topics To Talk About With A Guy: The Ultimate List Of 35 Conversation Starters
13. Cherries With Hearts Tattoo
Another really cool idea for your new tattoo. If you're not into color, maybe this will work for you. These cute hearts inside are a nice touch and the color black makes it look so elegant and sophisticated.
14. Black Hearts Tattoo
There are so many ways to incorporate hearts into this design, and this is another one that truly intrigued me. I feel like this one is left for free interpretation.
Is it dark? Does it represent love or the painful side of it? It's up to you to figure out what you want your tattoo to symbolize.
15. Geometric Tattoo
This definitely falls under the unique design type! Its intricacy and detail call for attention and observation, and if you're a math-head, you'll love this awesome design.
You can tattoo it on your foot if you want to be able to hide it or anywhere else if you wish to proudly show it off.
16. Colorful Artistic Tattoo
Add some color to your life with this cool colorful tattoo! If you don't want to make it too big, that's totally okay. Small tattoos are all the rage now anyway! As long as it's exactly to your liking, go get it, girl.
See also: Dating A Divorced Man: Tips, Tricks And Everything You Need To Know
17. Cherry Block Tattoo
A very interesting take on this great tattoo! Have you thought about doing something different with an edge?
This is the tattoo for you. Especially if you're a gamer and use these blocks on a regular basis. In that case, it's a match made in tattoo heaven.
18. Dripping Cherry Tattoo
This tattoo is a symbol of your womanhood, lust, and desire for a sexual awakening. It showcases that you're no longer a girl.
Now, you're a woman who knows what she wants, and she's not afraid to tattoo it anywhere the hell she wants on her body.
19. Vampire Mouth Tattoo
This design leaves nothing to the imagination. This is for all the fierce, badass women who are not afraid of showing their personalities loud and clear.
If you want to get this badass tattoo on your arm, why the hell not? Get a big one and be a proud tattoo wearer.
20. Burning Cherry Tattoo
For a really fiery tattoo, go with this one. It's daring, spicy, and if you do it on your hip, it'll give your boyfriend/husband/partner something to think about.
See also: How To Get Over Someone: The Ultimate Guide To Moving On
21. Necklace Tattoo
Get this sensual, sensitive tattoo and have people think you're wearing an actual necklace. Naturally, if you don't want it to be as big, you can make it into a much smaller version.
If you want your tattoo to be seen at all times, this will give you something to consider.
22. Spiderweb Tattoo
How about this really interesting spider web tattoo idea? It's mysterious but so lovely. It's almost hopeful and positive, but with a sense of a strong female identity.
Plus, if you're scared of having ink done on your neck, it would look just as delightful on any other body part.
23. Mix Of Elements Tattoo
Check out this phenomenal, heavenly array of elements with a cherry as the centerpiece. It's brave, romantic, positive and really, really big.
Do you want something that gives a clear statement? Get this tattoo. The stars, flowers, and cherries make for a delightful combination that accentuates your femininity and freedom.
24. Watercolor Cherry Tattoo
Take a look at this beautifully made watercolor tattoo. It's definitely made with attention to detail and with such elegant precision.
This style is not something you'll see on just anyone, so consider this tattoo if you're seeking something special and unique.
See also: Romance In College: 17 Tips To Make It Work
25. Ice Cream Cone Tattoo
And finally, for a fun take on the cherry tattoo, this might just be the perfect idea. It's goofy, delicious, with a cherry on top! And we all know that cherry makes just about anything that much sweeter.
Conclusion
Hopefully, you've managed to scoop some awesome ideas and got inspired for your new ink. Tattoos are all about showcasing your personality and letting the world know what you're all about.
Don't be afraid to be different and stand out from the crowd.
These cherry tattoos are the perfect example of how something so seemingly ordinary can look so amazing! Be bold, be fierce, and have whichever tattoo makes you happy on any body part that feels most fitting!
Show off your unique sense of style and wear it proudly. There's nothing sexier than a woman who knows what she wants and isn't afraid to pursue it. Hope you enjoyed these pics and good luck with your decision!
See also: 12 Reasons Why Your Second Love Is The Greatest One Of All