Everyone loves to cuddle!
There's just something comforting about the soft human touch. None of us is immune to it. It deepens our connection with our partners, our children, and our pets as well.
Talking can only get you so far, but sharing gentle snuggle moments with others is what really connects us to the people in our lives and helps to create strong bonds between us.
In order to celebrate this amazing feeling, we've created a list of the most adorable cuddle quotes. Take a look!
Famous Quotes About Cuddles:
1. "I'm tired of going to an empty bedroom every night. I wish I had a girl I could cuddle with." – Harry Styles
2. "Fight less, cuddle more. Demand less, serve more. Text less, talk more. Criticize less, compliment more. Stress less, laugh more. Worry less, pray more. With each new day, find new ways to love each other even more." – Dave Willis
3. "Memories keep us stay alive as they gently cuddle us along the squirming roads of our lives and even warn us sometimes of insidious pitfalls." – Erik Pevernagie
4. "What is life, without your arms around me? What is life without the smell of you next to me? What is life without you by my side? Cuddle me, love me and promise never to ever leave my side." – Jane Thomson
5. "I'd do anything to cuddle up to you, lay my head on your chest and fall asleep while you hold me right now." – Unknown
6. "I feel your love so real in my love, so true and strong especially when you put your arms around me. You make me always crave your cuddles." – Purity Hogan
7. "Living cuddled in your life is one thing I would give my life for, having to be kissed by you every morning I would die for and without you; my life is not worth living." – James Clarke
Quotes About The Cuddle: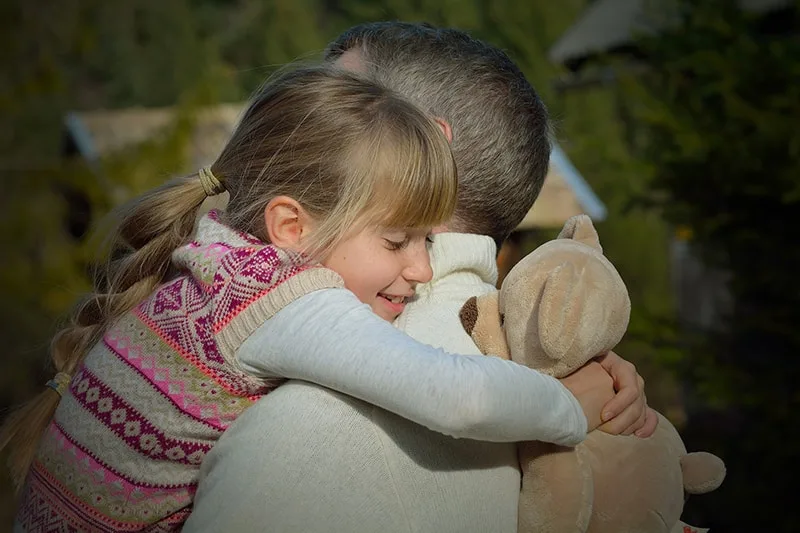 8. "Come cuddle close in daddy's coat – Beside the fire so bright, And hear about the fairy folk – That wander in the night." – Robert Bird
9. "He imagined them sitting somewhere, just enjoying each other's company, her head on his chest, his arm around her. And he realized how desperately lonely he had become." – Tim LaHaye
10. "When I pick up one of my children and cuddle them, all the strain and stress of life temporarily disappears. There is nothing more wonderful than motherhood and no-one will ever love you as much as a small child." – Nicola Horlick
11. "Come, cuddle your head on my shoulder, dear, your head like the golden rod, and we will go sailing away from here to the beautiful Land of Nod." – Ella Wheeler Wilcox
Cuddle Quotes: It's All About The Comfort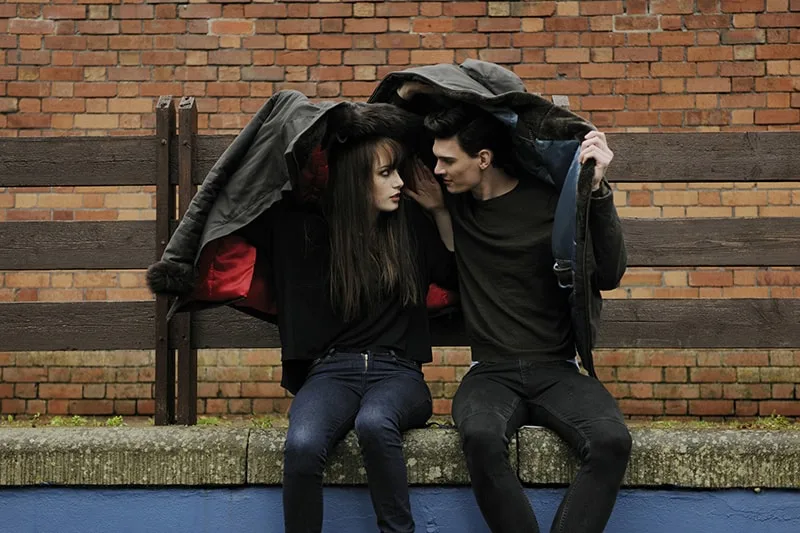 12. "Cuddle up. Rain always stops. It always stops. It always does." – Ellen Gilchrist
13. "When it's cold & dark at night, and we're alone together, I long to take you in my arms, and cuddle you forever." – Giles Andreae
14. "Sunday night meant, in the dark, wintry, rainy Midlands… anywhere where two creatures might stand and squeeze together and spoon… Spooning was a fine art, whereas kissing and cuddling are calf-processes." – D.H. Lawrence
15. "I love fall because I love the whole cuddling aspect of it, and a sweater dress has that vibe of I'm going to hunker down and be warm, but it's also very feminine." – Jessica Chastain
16. "My days, if they start in the morning with a cuddle from my son, are just so much more glorious than they were prior to that." – Russell Crowe
Cuddle Quotes: Snuggly Animals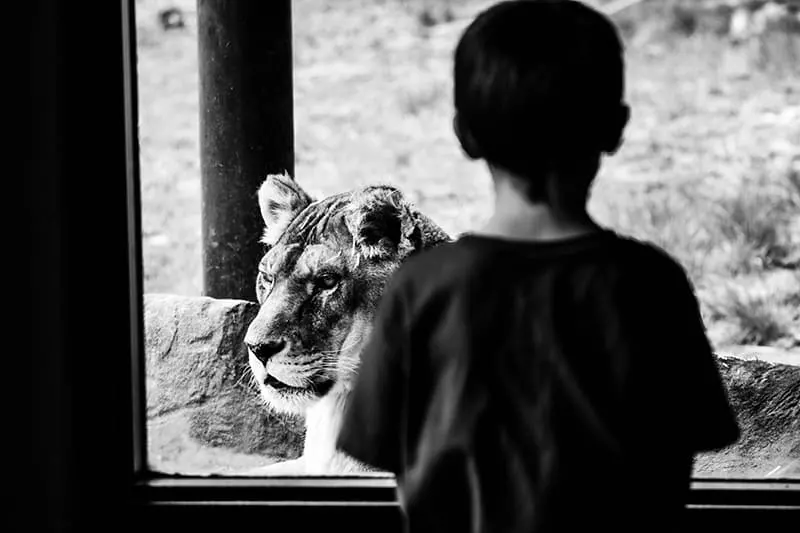 17. "There is something really mysterious about lions. They could rip you apart if they wanted to, but at the same time they look so cuddly. Can you imagine what humans look like to animals? They must think we're so weird." – Lee Ryan
18. "There's nothing else I would rather do, unless there was a profession that involved cuddling bunny rabbits and kittens all day for money." – Kat Dennings
19. "I read that when cats are cuddling and kneading you, and you think it's cute, they're really just checking your vitals for weak spots." – Kandyse McClure
20. "Petting, scratching, and cuddling a dog could be as soothing to the mind and heart as deep meditation and almost as good for the soul as prayer." – Dean Koontz
21. "Rottweilers are really protective. They always want to be around you, and they are really cuddly. They are good around family." – Le'Veon Bell
Cuddling: Funny Quotes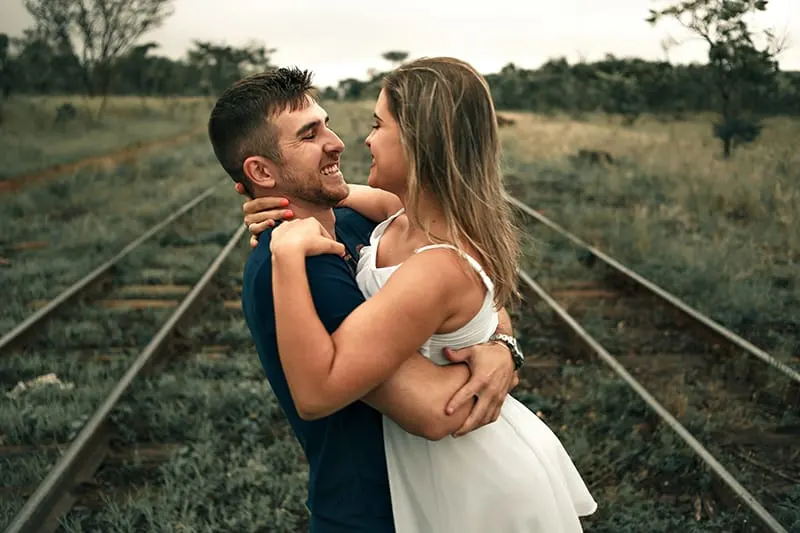 22. "Don't get me wrong, I like to cuddle. But there is such a fine line between cuddling and holding someone down so that they can't get away." – Dave Attell
23. "I feel like a total hippie right now. I'm passionate about all sorts of things – a lot of boring, cuddly Hallmark things, to be honest." – Dreama Walker
24. "Being cuddly has nothing to do with size." – Brigitte Nielsen
25. "One surprise of motherhood for me was how little control I have. I thought it would be blissful romance with me at the helm, cuddling this little creature. It's been bittersweet and humbling to let her lead and to not try to be perfect myself." – Amanda Peet
26. "I don't have any particular burning desire to go back to being cuddly. Not really." – Hugh Grant
27. "You know how as a kid you picture yourself with a tall, handsome husband, and you imagine him cuddling your baby? Ben is like that, like, on crack." – Jennifer Garner
28. "I'm a little monster. Cuddling is my special attack." – Crina Popescu
29. "I miss having someone to cuddle up and have an early night with. But I'm looking. Meanwhile, I'm having a few relationships that don't mean much." – Robbie Williams
30. "If models are made for modeling, thick girls are made for cuddling." – Andre Benjamin
Motivational Quotes: Cute Love Messages About Cuddling:
1. You know, I feel that cuddling is the most perfect sensation that I have ever felt in this life.
2. One day, when it is raining and the weather is not good, let us go for a cuddle session, dear.
3. I do not really like to cuddle that much but when it is with you, I just want to always do that.
4. I know I look like a person that does not like to cuddle at all but the truth is that I really do.
5. The thing about being with the one you love is that you can go and be in his arms whenever.
6. I think that cuddling would go really well as we look up to heaven and watch the stars twinkle.
7. To hold on to the person you love is like being near a fireplace in the middle of a winter night.
8. I just want to hug you tight and never ever let go of you for you are everything to me, darling.
9. You go out into a world full of doubt but when the person you love hugs you tight, you feel okay.
10. Let us go on and hug each other more often, there is something about it that I find soothing.
11. Demand less from me as I plan on giving you more of me anyways, now let us keep hugging!
12. When the rain is falling on the weekend all I want to do is try to do some cuddling with you.
13. Each embrace you give me feels like the world to me, as if I am holding some fragile thing.
14. I want to be able to talk to you more in the most intimate ways, for that is how I love you so.
15. Let me make it clear to you that there is nothing I would not do for you should you ask me to.
16. Cuddling is the perfect medicine for those that are feeling a little bit blue and more of sad.
Relationship Quotes: Adorable Messages For Him & Her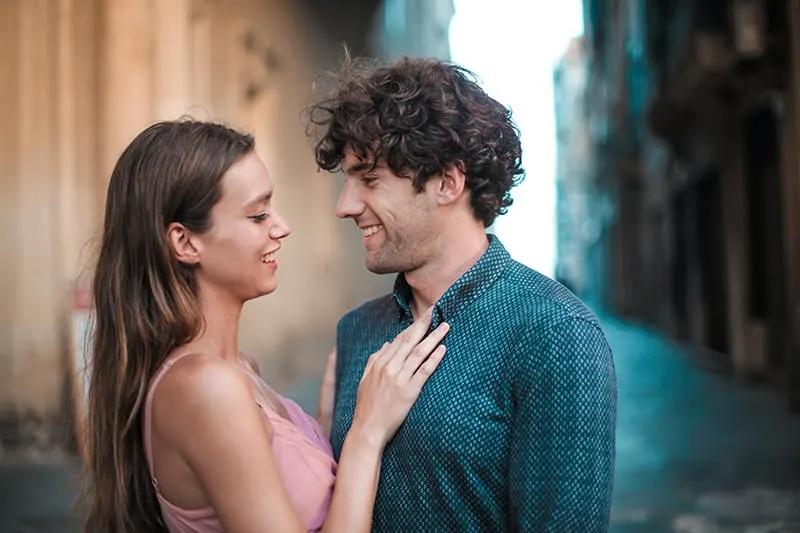 17. There is truth in my eyes that you will see if you care enough for me and love me, sweetie pie.
18. I think the important thing in a relationship is to be able to see past mistakes and make up, with a bunch of cuddling of course..
19. Let me lie with you while I embrace you in my arms until eventually we fall asleep, darling.
20. There are days when I wonder what could be better than lying in bed and hugging you tight.
21. Cuddling can sometimes be the thing you do to remove all the sadness and pain inside you.
22. Whenever I get to have you in my arms, I am satisfied because I feel the love from you, dear.
23. There is something special about being able to hold you tightly that I never want to let go.
24. Tell me you care for me and I will show you just how I love a person, how much I show it.
25. There is something about cuddling with you that just melts me into a puddle of happiness.
26. I am not a showy person but I am touchy for sure, I have to make sure that I am not dreaming.
27. I have often dreamt of you so when I touch you like I do, I am just checking that you are real.
28. When my day starts by seeing you and you hugging me, everything falls exactly into place.
29. I think that one of the best hobbies that I can ever get is cuddling with you all this time, dear.
30. Does me being this incredibly in love with you make me love our cuddles so much?
31. I can use up all the excuses there is in the world if it means that I get to cuddle up together.
32. Let me be the girl whom you give your jacket to and hold tight so I do not feel cold at all.
33. I just lost one of my precious teddy bears so will you hold me tight right about this moment?
Inspirational Quotes: Hopeless Romantic Messages For Your Bae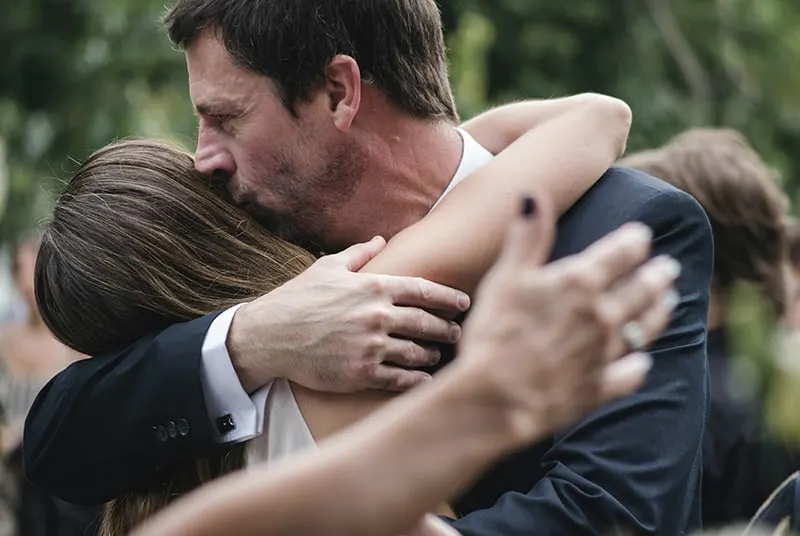 34. There is something about snuggling in your arms and sniffing your chest that I find relaxing.
35. I will go cuddling with you even when you are too sick to even get up from your own bed.
36. Holding you in my arms is just a part of loving you, just a part of being in love with you.
37. There is something that builds up inside me when you hold me like you do, my dear love.
38. You go cuddling with a person simply because you feel that you are safe in his loving arms.
39. I want you to be my pillow, someone I can lean and hug whenever I feel sad or cold.
40. When your arms are wrapped around me there is something magical that happens inside. I love it.
41. I have long been craving what I feel when I have you in my arms, so do not go too far, dear.
42. Life without having your arms around me is like lighting a fire in winter but still being cold.
43. Cuddling with your lover will only bring your hearts as close to each other as your bodies are.
44. I love the way you whisper you love me in my ear as you put my head on your heart.
45. Your heart is beating like no other and I love you for holding me close enough to hear that.
46. Whenever you are not around me all I can think about is cuddling with you when I see you.
47. I am at your disposal, I will be giving you my hugs for as long as there is a need for it.
48. Wonder and pure magic is what your embraces make me feel. I still long for them, honestly.
See also: Unconditional Love Quotes to share with your loved one.
Cuddle Messages: I Wanna Cuddle With You!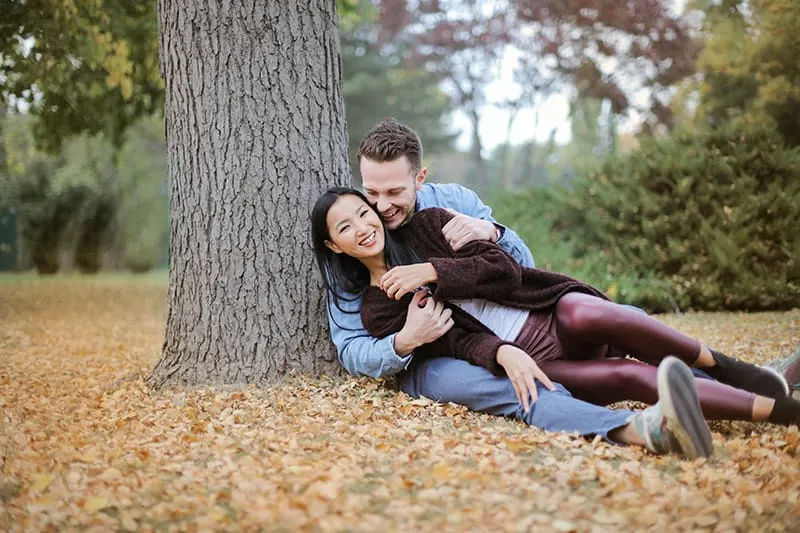 49. There is nothing in this world that I would not do if it means that I get to be beside you.
50. One of life's greatest pleasures is cuddling with you as much as I can when I am with you.
51. Your beating heart is the best music that I have ever heard in my entire lifetime.
52. Our snuggle and cuddle time is what gets me through the day. I miss you.
53. I fell in love with your smiles, with the warmth that your embraces make me feel. I love you.
54. Cuddling can go totally right or it can go totally wrong depending on the feelings you put in it.
55. The day can go on and on and I would not care as long as your arms are wrapped around me.
56. Last night, I was a wreck until you held me so tight I knew that things would get better.
57. It is truly relaxing when you are cuddling with the person that you are in love with.
58. How do I tell you that I had never felt the need for an embrace until I met you and felt it?
59. Will you let me love you and be with you and hug you until you finally give in to me, darling?
60. Love will come in the most unexpected moments but I think I was born to hug you tightly.
61. Cuddling with someone brings you in deep connection with that person – that is the way it is.
62. If there ever comes a need to hug you tight, I will gladly make you feel happy I am with you.
See Also: You Are My Life Quotes to express your love for your cuddle buddy
Romantic Cuddle Messages: Everyone Loves To Cuddle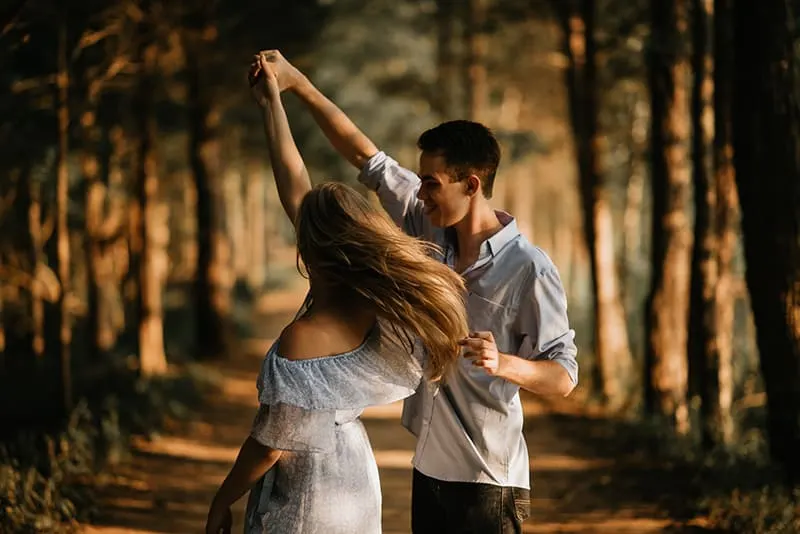 63. I will embrace you in my arms as I promise to protect you from any harm that comes your way.
64. I have always had in mind that loving you was meant to be. I get to have your warm hugs and kisses.
65. I may not always get what I want but as long as you are there to hold me, I will feel alright.
66. If you want to try cuddling, it is better if you have fallen in love first.
67. When you need me, all you do is to call and I will be there with you, holding on to you tightly.
68. Good morning. A cuddle with you on a rainy day is more than I ever hoped to have. I love it.
69. Embrace me in those strong arms of yours and sweep me off your feet with the love you feel, dear.
70. Just tell me that you love me and that you are willing to share your warmth with me, darling.
71. Cuddling is intimate, it speaks of sharing your body with the person that you love the most in the world.
72. Intimacy is the first step towards love, so for tonight surround me with those arms of yours.
73. You're the best cuddle buddy I've ever had, I miss you, come cuddle me!
74. Honestly, sharing soft touches with you makes my day. Every day.
75. The warmth that cuddling brings is just one of the reasons that I want to do it with you, my love.
76. You give such warm hugs that there are days when I forget who I am when I am with you, boy.
77. I've never been a hopeless romantic but cuddling with you will make me one.
78. Through your darkest days, I will keep you warm, by hugging you all through the night.
79. I wish that I could go on cuddling with you all week long, though I know that is just impossible.
80. I thought I didn't love cuddling before you, but now I wanna cuddle all day long.
81. The next best thing to kissing the one that you love is cuddling with him.