There are times when things go wrong in life. Those difficult times make you forget about all the other things you have in your life, that are actually good. They may even make you think like there is nothing worth living for anymore.
But there is. God has blessed us all with so many great things in life and that's why we should be grateful to Him every day. When life gets tough, you can find comfort in these God bless quotes.
These faith quotes will also motivate you to make a habit of being appreciative and grateful to God everyday for everything He's done and still does for you every single day.
The following inspirational quotes about the blessings God has given you will motivate you so that you never lose hope in life and never doubt God's grace.
God bless quotes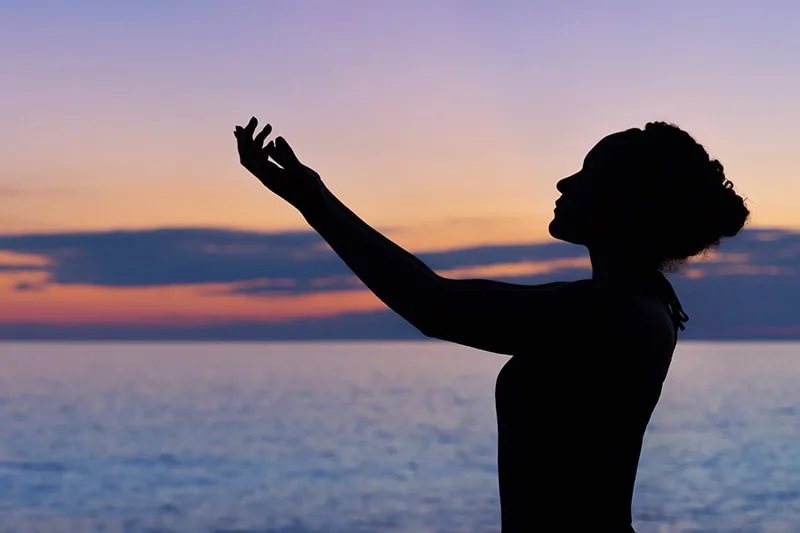 1. "God doesn't bless us just to make us happy; He blesses us to make us a blessing." – Warren Wiersbe
2. "You create silent enemies by revealing how much God has blessed you." – Michael Bassey Johnson, The Infinity Sign
3. "When you focus on being a blessing, God makes sure that you are always blessed in abundance." – Joel Osteen
4. "God has blessed me with an amazing family, friends and work colleagues that have been my joy, my support, and my sanity. I don't know what I'd do without them." – Josie Loren
5. "I'm always happy for people when I see God blessing them the way he's blessed me." – Ruben Studdard
6. "I believe that God has blessed me in immeasurable ways so that I can, in return, bless and help others." – Karen Civil
7. "God will always bless what you have done for His kingdom and what you have given for the things of the Lord and to help others" – Julia Audrina Carrington
8. "Learn to walk in the will of God we will learn to see the blessings God has given us and be more grateful." – Heather Bixler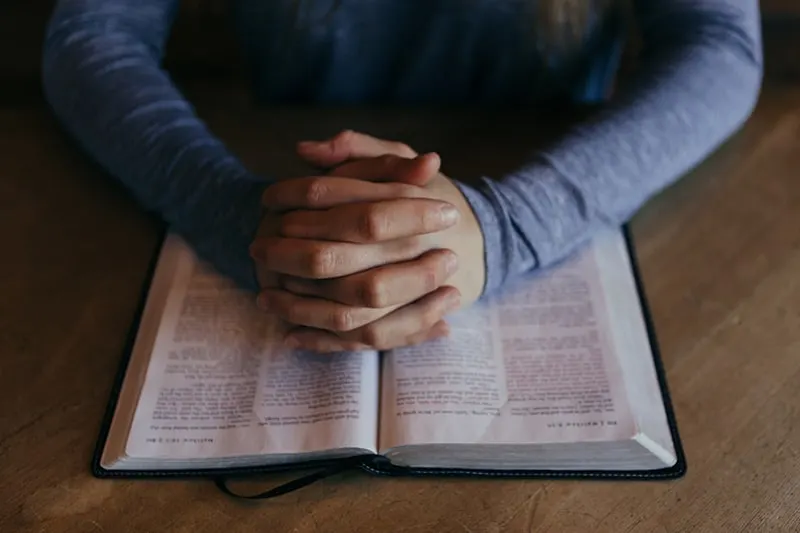 9. "God blessed me with great talent and good genetics. Plus, he blessed me with a good work ethic and a drive to want to be the best." – Benjamin Watson
10. "Our love grows stronger with each passing day. I feel God has blessed us with a great love and I am so thankful." – Kate Summers
11. "It helps as a reminder to be grateful for the gifts God has blessed me with." – Brandon Harrison
12. "I walk in a space of gratitude. I'm so grateful to God for blessing me with an amazing family and the opportunity to do what I love." – Jurnee Smollett-Bell
13. "Luck has nothing to do with being blessed. Luck is a toss of the dice and a slight of the hand. Being blessed is from God and knowing that he is the reason you're breathing." – Johnny Annie
14. "Before I go to bed, I thank God for blessing me with all the things he blessed me with, and for my family to be safe." – Lauren Alaina
15. "Until we meet again, may God bless you as he has blessed me." – Elvis Presley
16. "O Loving God, bless our family with your love. Guard us from all danger and harm. Deliver us from anger that leads to division. Empower us to forgive as we have been forgiven, and send us into the world to witness to your love and grace. In the name of Jesus Christ we pray. Amen." – Unknown
17. "We should always remember that God often blesses the available more than the able." – Daniel Brown
18. "The least that we could do is to take time from our busy lives to thank God for all His blessings." – Oliver Powell
19. "Every day I feel is a blessing from God. And I consider it a new beginning. Yeah, everything is beautiful." – Prince
20. "Only God is truly great. The rest of us should be content to simply fulfill the duties with which He has blessed us." – Mark J Musser, Who Am I?
21. "If our people could only see all this, they would stop grumbling about their own misfortunes and offer thanks to God for blessing them with such abundance." – Mother Teresa
22. "When you refuse to retaliate and instead respond in love at work or with somebody who doesn't like you, God will be pleased. And you're going to be blessed." – Rick Warren
23. "Stand in awe of Him, and be grateful for each and every thing that God has blessed you with." – Robert Woeger, God
24. "Open your heart during Christmas and be one with God. God will bless you." – M. Lawrence, Commit to God on Christmas Day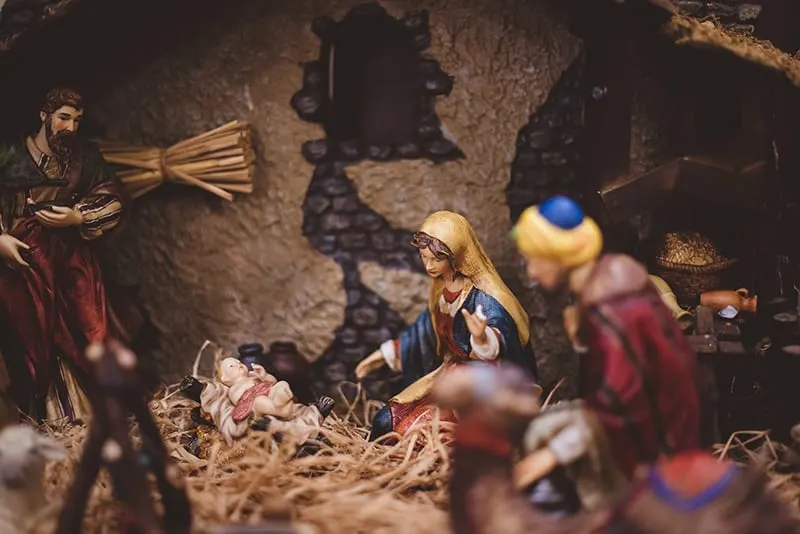 25. "Among the many things God is, he is a blesser. Satan, on the other hand, is known as the "accuser of the brethren." We are called to live in harmonious relationships, to bless rather than insult." – Peter M. Lord, Bless and Be Blessed
26. "God has blessed us so much – let's bless as many other people as we can by bringing justice and helping the poor." – Matt Brown, Awakening
27. "God's thoughts concerning your peace and prosperity are much higher than you could imagine. It is His desire to bless and prosper you, to give you His grace, favor, and protection." – John Eckhardt, Prayers that Activate Blessings
28. "God bless America, land that I love. Stand beside her, and guide her through the night with a light from above." – Irving Berlin
29. "Paradise is the here and now, the actual, tangible, dogmatically real Earth on which we stand. Yes, God bless America, the Earth upon which we stand." – Edward Abbey
30. "Thank you Lord for waking me up this morning with a new mind and attitude. Thank you for forgiving me of all my sins. Bless this day and bless all of my family and friends! Keep them in your arms at all times! In Jesus name I pray, amen." – Unknown
Blessed quotes and sayings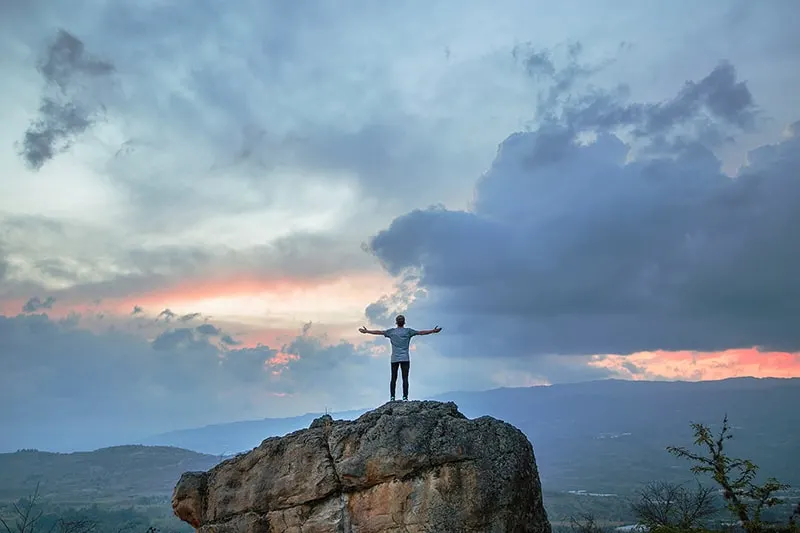 31. "I'm blessed and I thank God every day for everything that happens for me." – Lil Wayne
32. "Blessed are they who see beautiful things in humble places where other people see nothing." – Camille Pissarro
33. "Blessed are the hearts that can bend; they shall never be broken." – Albert Camus
34. "When I look back on my life as a whole, it is impossible for me not to feel blessed." – George Best
35. "I've had a blessed life. I've pulled back from trying to control my destiny and gone back to accepting whatever fate has in store for me. I live for today because I don't know what'll happen tomorrow." – Cilla Black
36. "If you are reviled for the name of Christ, you are blessed, because the Spirit of glory and of God rests on you." – Mary DeMuth, Live Uncaged
37. "Blessed are they who have the gift of making friends, for it is one of God's best gifts. It involves many things, but above all, the power of going out of one's self, and appreciating whatever is noble and loving in another." – Thomas Hughes
38. "I want people to think of me as a nice person. I really am so blessed. All of this has been a great experience and I thank the American public so much for putting me in this position. I appreciate every second of it." – Carrie Underwood
39. "We all want to win more, but it's all about being blessed and embracing your blessings. We have life." – DJ Khaled
40. "Blessed is that man who has done with chance, who never speaks of luck, but believes that from the least even to thegreatest, all things are ordained of the Lord." – Charles Spurgeon
41. "Timing has always been a key element in my life. I have been blessed to have been in the right place at the right time." – Buzz Aldrin
42. "I have been very blessed in my life and rewarded with good friends and good health. I am grateful and happy to be able to share this." – Eric Idle
43. "The person who can bring the spirit of laughter into a room is indeed blessed." – Bennett Cerf
44. "When you have a lot of opportunities, which I am blessed to have had in terms of my work, you get into the habit of not paying attention to certain specifics. And as we get busy, anything we do is the same thing." – Jake Gyllenhaal
45. "Your children were born to be blessed – and you, as their parent or spiritual authority, can proclaim that blessing in accordance with the sacred Scriptures and watch it become reality in the lives of those whom you love." – John Hagee, Born to Be Blessed
46. "I believe the ability to think is blessed. If you can think about a situation, you can deal with it. The big struggle is to keep your head clear enough to think." – Richard Pryor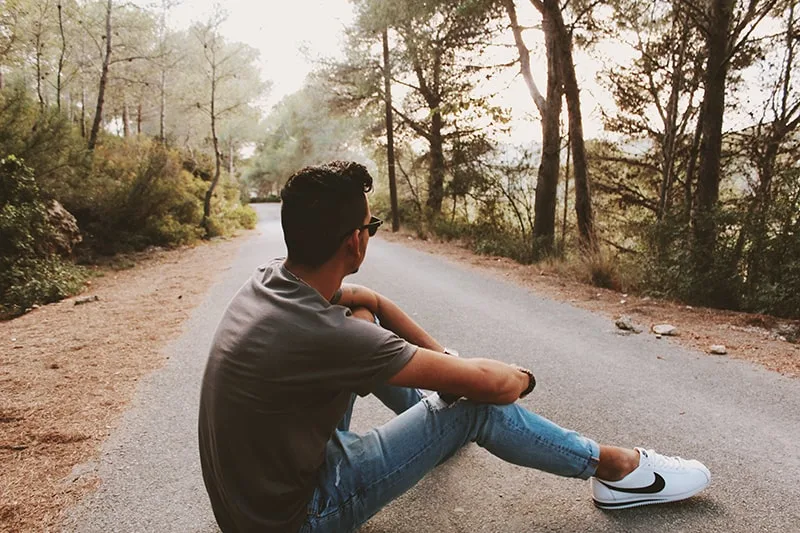 47. "Blessed is he who has learned to admire but not envy, to follow but not imitate, to praise but not flatter, and to lead but not manipulate." – William Arthur Ward
48. "First, feel blessed for all you have, such as your kids, a home, a good job, food, water and all the basic necessities that some people do not have, and struggle every day to put their hands on." – Francoise White
49. "You're blessed if you have a loving spouse, and children. It's the most special gift someone can have, so please, don't squander it!" – Jason Hall
50. "You will be blessed the moment you realize you already are." – Bryant McGill
51. "We are blessed to be a blessing and we are overcomers by the victorious words that we speak out of our mouths." – Deborah A. Toney
52. "It is our ability to put to use that which He deposited in us that matters, we are all blessed with different abilities. There is something in all of us that is useful to humanity." – Jide Adeniba
53. "Being blessed is a condition of the heart and a frame of mind." – Errin Rhorie
54. "If we should be blessed by some great reward, such as fame or fortune, it's the fruit of a seed planted by us in the past." – Bodhidharma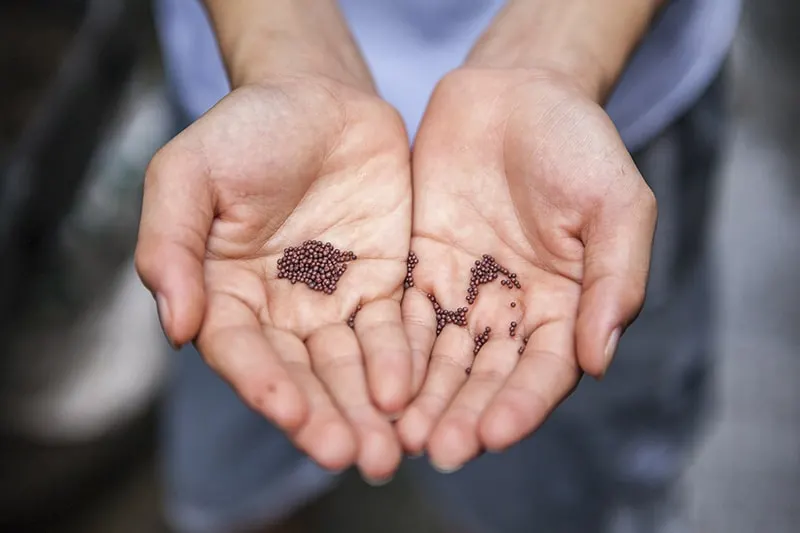 55. "I am blessed for what I have, but I believed in it from the beginning. Today, the dream is the same: I still want to travel, I still want to entertain, and I most certainly still want to have fun." – Guy Laliberte
56. "You're always in a blessed position if you have a great success story, especially to be in a position to be able to tell it so people can even understand." – Tionne Watkins
57. "Nothing thrills me more than to be good at something. It's very rewarding, and I feel grateful and blessed, and I never take it for granted." – Jane Elliot
58. "If you're lucky to have three close people in your life, you're blessed." – Tiger Woods
59. "Those who make time for others are forever blessed." – Margo Vader
60. "To inspire a child with a holy confidence in what he can accomplish by God's grace and the aid of his parents is one of the blessed secrets of success in training." – Andrew Murray
61. "My life has been a gift up to this point, and I've been blessed beyond my wildest imagination. And wherever this ride takes me is where I'm going." – Sean Hannity
62. "God has blessed us so much. Let's bless as many other people as we can by bringing justice and helping the poor." – Matt Brown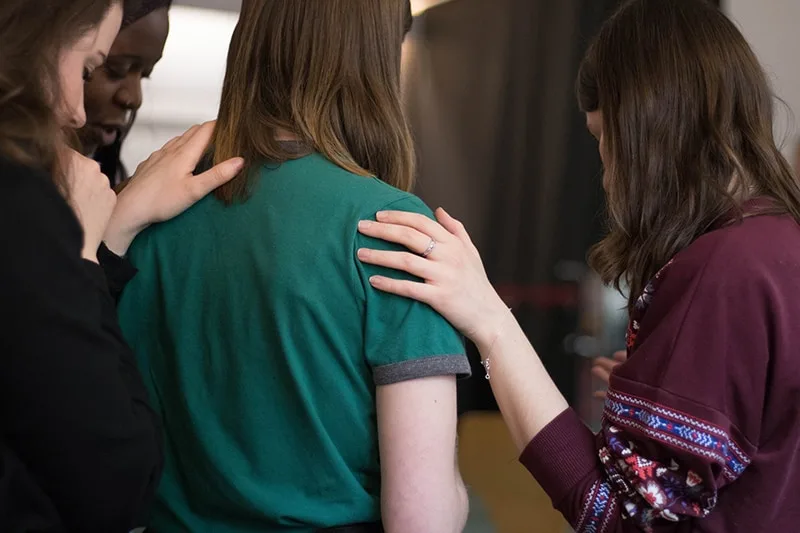 63. "I'm too grateful to be hateful. I am too blessed to be stressed." – El DeBarge
64. "Cherish what you have because not all people are blessed with the things that you are enjoying." – Faith Starr
65. "I am blessed for God who allowed me to experience fall to learn more things, to be matured and to strengthen my faith and trust in him and to rise to move on and start a new beginning. I am blessed to God for everything in life." – Ivy Geurin
66. As believers, we also are blessed with the grace that equips us for divine service." – John MacArthur Jr., Found
67. The point is that somewhere, someone needs the gifts that God has blessed you with. When you allow Him to use you in those gifts, people will be blessed by it." – Gobel Brockman, Follow Jesus (and Let Him Set the Pace)
Inspiring blessings quotes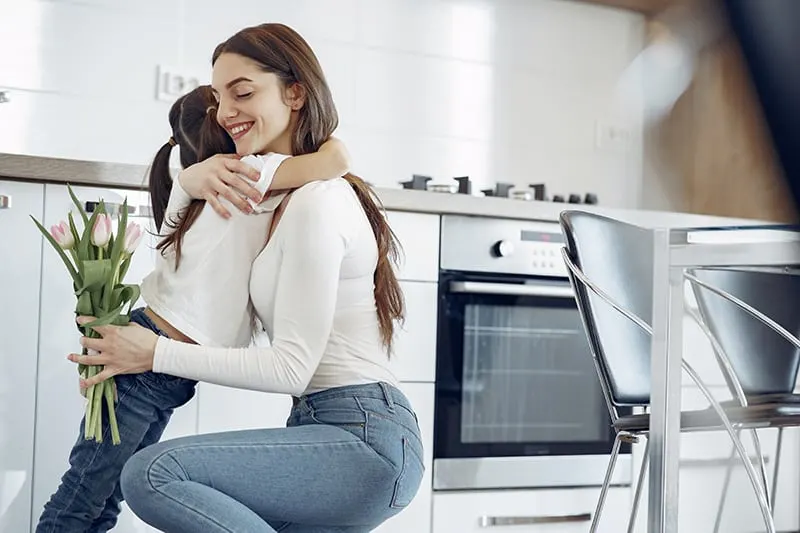 68. "Sometimes we don't realize the blessings we have until we no longer have them. Appreciate all the blessings in your life, take none for granted." – Catherine Pulsifer
69. "You never know where a blessing can come from." – Teena Marie
70. "There are prayers that thank God for all the blessings we have including our freedom to worship when and where we want, to thank God for allowing us to love, to care, and to in turn be loved by others." – Byron Pulsifer
71. "To me, life is a gift, and it's a blessing to just be alive. And each person should learn what a gift it is to be alive no matter how tough things get." – Tony Bennett
72. "Being able to recognize and appreciate your blessings in life is a blessing." – Angel Moreira
73. "Cherish Life and all of God's blessings he sends your way!" – Tammy Spears
74. "Sometimes blessings come in ugly wrapping paper." – Richie Norton
75. "We deserve all the blessings of the Lord with a grateful heart, there is a great contentment." – Jennifer Aquillo
76. "I thought my intellect was one of my major blessings. God showed me I had been focusing on the wrong organ. True strength and safety come from living from the heart." – L E Kinzie, Undamned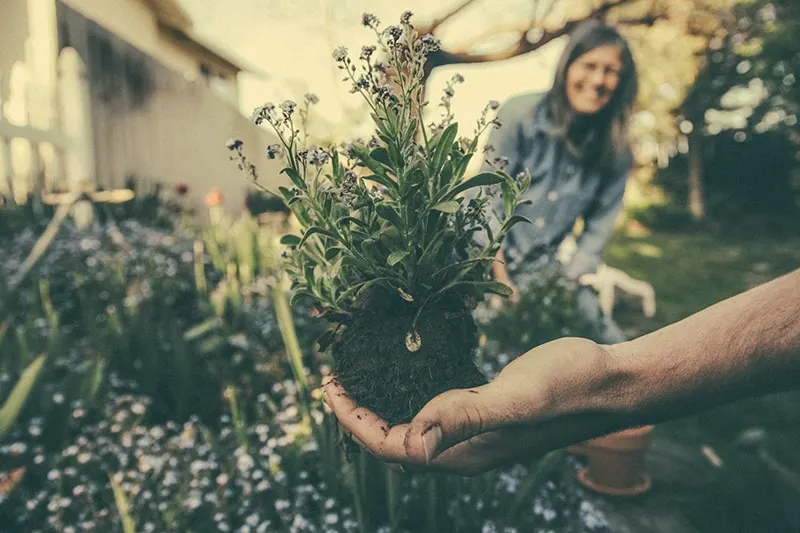 77. "Reflect upon your present blessings, of which every man has plenty; not on your past misfortunes, of which all men have some." – Charles Dickens
78. "When one is thankful for the blessings in their life, they are choosing to attract more positivity and abundance." – Michael Austin Jacobs
79. "Find time to thank God for all the blessings you receive on a day to day basis." – Steven Johnson
80. "It's never too late. Don't focus on what was taken away. Find something to replace it, and acknowledge the blessing you have." – Drew Barrymore
81. "Just like all the blessings of God, they are up to you if you want to experience them. God is a gentleman and He will never force something on you that you don't want." – Sahne Callahan
82. "When I started counting my blessings, my whole life turned around." – Willie Nelson
83. "The ripples of the kind heart are the highest blessings of the Universe." – Amit Ray
84. "Humankind's greatest blessing is its Humanity." – Wald Wassermann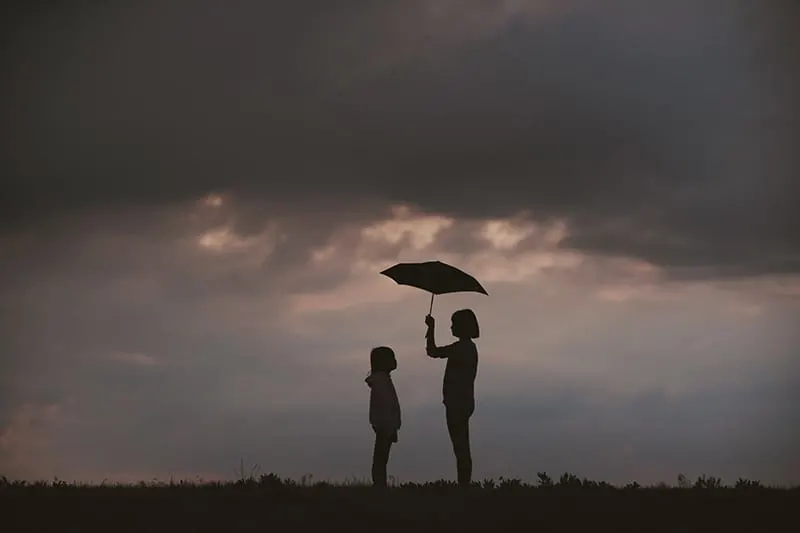 85. "An early-morning walk is a blessing for the whole day." – Henry David Thoreau
86. "We must have the ability to withstand the bad times to be able to enjoy the good times. If you can't survive your sufferings, you can't enjoy your blessings." – Awdhesh Singh
87. "To find the best comfort, I count my blessings." – Lailah Gifty Akita
88. "Concentrate on counting your blessings and you'll have little time to count anything else." – Woodrow Kroll
89. "Harness the power of today. Seize the blessings of today! Make something happen, enhance your life, make someone laugh, help a friend, love, love, love." – Steve Maraboli
90. "A contented mind is the greatest blessing a man can enjoy in this world." – Joseph Addison
91. "The unthankful heart discovers no mercies; but the thankful heart will find, in every hour, some heavenly blessings." – Henry Ward Beecher
92. "Focus on your strengths, not your weaknesses. Focus on your character, not your reputation. Focus on your blessings, not your misfortunes." – Roy T. Bennett
93. "Those blessings are sweetest that are won with prayer and worn with thanks." – Thomas Goodwin
94. "When we lose one blessing, another is often most unexpectedly given in its place." – C.S. Lewis
95. "Count your blessings. Once you realize how valuable you are and how much you have going for you, the smiles will return, the sun will break out, the music will play, and you will finally be able to move forward the life that God intended for you with grace, strength, courage, and confidence." – Og Mandino
Blessing quotes from the Bible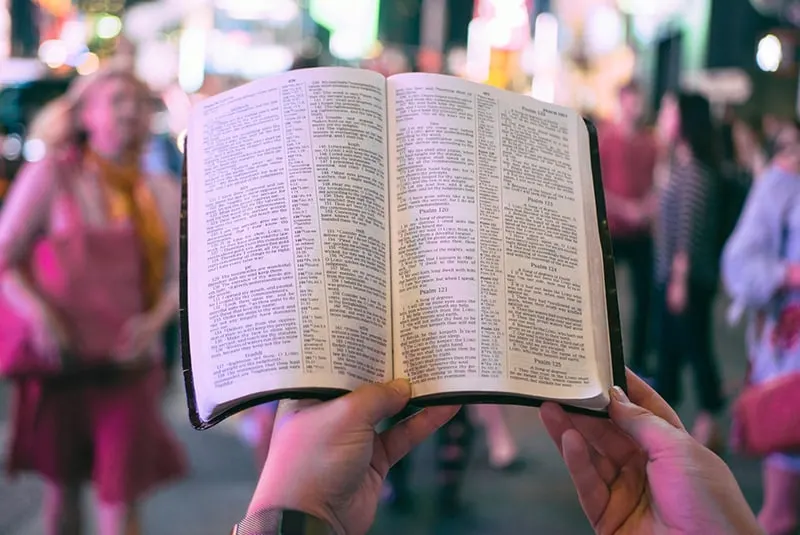 96. "Blessed are the poor in spirit, for theirs is the kingdom of heaven." Matthew 5:3 (NIV)
97. "Blessed are those who mourn, for they will be comforted." Matthew 5:4 (NIV)
98. "All praise to God, the Father of our Lord Jesus Christ, who has blessed us with every spiritual blessing in the heavenly realms because we are united with Christ." Ephesians 1:3 (NLT)
99. "Blessed are the meek, for they will inherit the earth." Matthew 5:5 (NIV)
100. "Blessed are those who hunger and thirst for righteousness, for they will be filled." Matthew 5:6 (NIV)
101. "Blessed are the merciful, for they will be shown mercy." Matthew 5:7 (NIV)
102. "But blessed is the one who trusts in the Lord, whose confidence is in him. They will be like a tree planted by the water that sends out its roots by the stream. It does not fear when heat comes; its leaves are always green. It has no worries in a year of drought and never fails to bear fruit." Jeremiah 17:7-8 (NIV)
103. "The Lord bless you and keep you; the Lord make his face shine on you and be gracious to you; the Lord turn his face toward you and give you peace." Numbers 6:24-26 (NIV)
104. "Worship the Lord your God, and his blessing will be on your food and water. I will take away sickness from among you." Exodus 23:25 (NIV)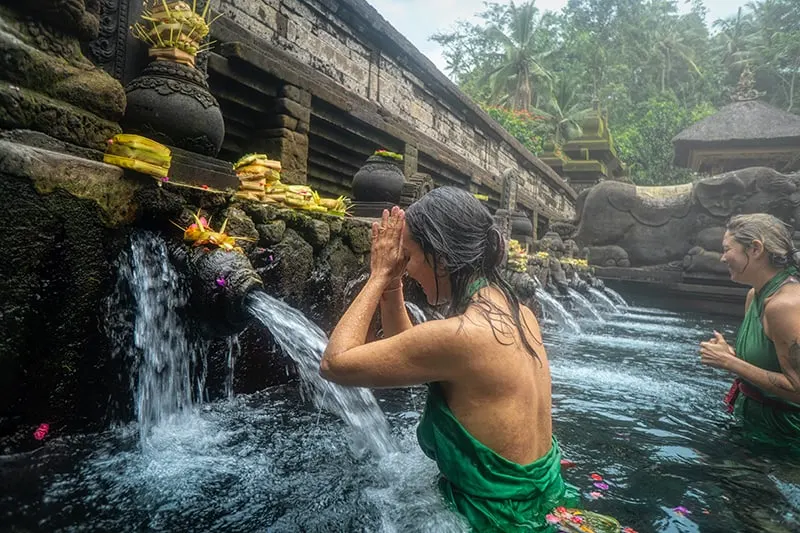 105. "Taste and see that the Lord is good; blessed is the one who takes refuge in him." Psalm 34:8 (NIV)
106. "But to you who are listening I say: Love your enemies, do good to those who hate you, bless those who curse you, pray for those who mistreat you." Luke 6:27-28 (NIV)
107. "Bring the whole tithe into the storehouse, that there may be food in my house. Test me in this," says the Lord Almighty, "and see if I will not throw open the floodgates of heaven and pour out so much blessing that there will not be room enough to store it." Malachi 3:10 (NIV)
108. "Blessed is the one who does not walk in step with the wicked or stand in the way that sinners take or sit in the company of mockers." Psalm 1:1 (NIV)
109. "And God is able to bless you abundantly, so that in all things at all times, having all that you need, you will abound in every good work." 2 Corinthians 9:8 (NIV)
110. "May God bless us still, so that all the ends of the earth will fear him." Psalm 67:7 (NIV)
111. "Blessed are the pure in heart, for they will see God." Matthew 5:8 (NIV)
112. "The Lord gives strength to his people; the Lord blesses his people with peace." Psalm 29:11 (NIV)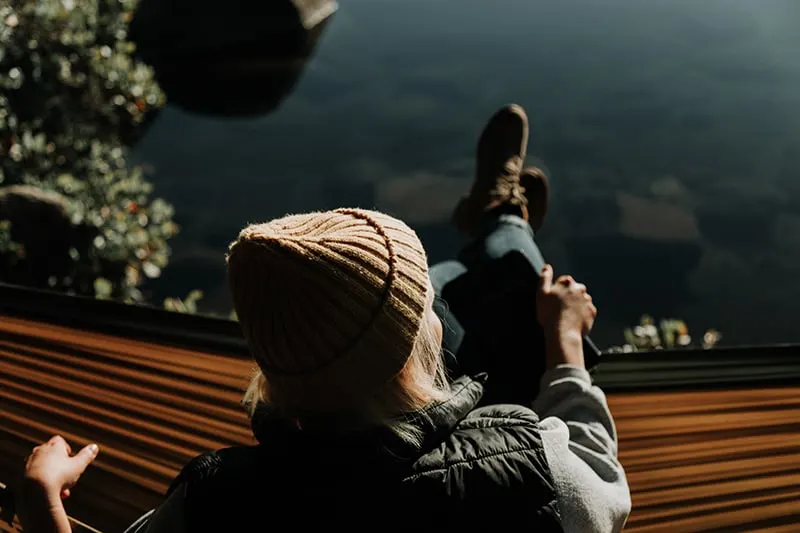 113. "Then Jesus told him, "Because you have seen me, you have believed; blessed are those who have not seen and yet have believed." John 20:29 (NIV)
114. "May the Lord Bless you and keep you, the Lord make his face to shine upon you and be gracious to you; the Lord lift up his countenance upon you and give you peace." Numbers 6:24-26 (ESV)
You should always remember that when life gets especially rough, that's when your faith in God and His mercy should be the strongest.​
You can make your life easier by focusing on good things. Put your hopes in God. He's blessed you so many times by now and he'll do the same this time. Have faith and show your gratitude to Him every day.
We hope these God bless quotes have served as a reminder that you should never forget to thank God for all the blessings he has given you.