If you're not seizing every opportunity life throws at you, are you even alive? In all seriousness, we all need a reminder of how short life is and that's exactly what these enjoy life quotes are for!
I want to remind you of how important it is to live life to the fullest. I want to encourage you to find the purpose of life in the smallest everyday things. Take these motivational quotes as a wake-up call to truly start living!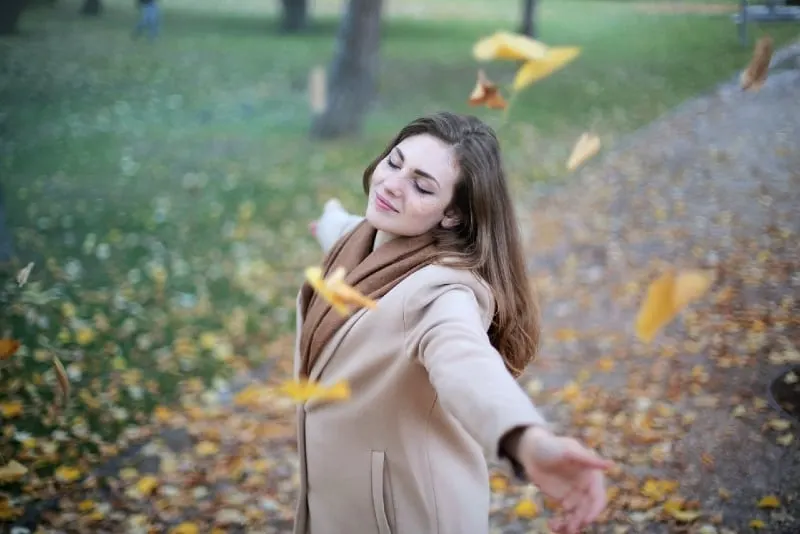 Nobody really knows when their last day on earth is, and that's a major blessing in disguise! Kick back, find little joys and let yourself just be happy while attaining important life lessons.
Share these inspirational quotes with friends who need it the most. Never forget that a single positive thought can make all the difference!
See also: 20 Fun Double Date Ideas You'll Wish You Had Thought Of Sooner!
Enjoy Life Quotes For Positive Thinking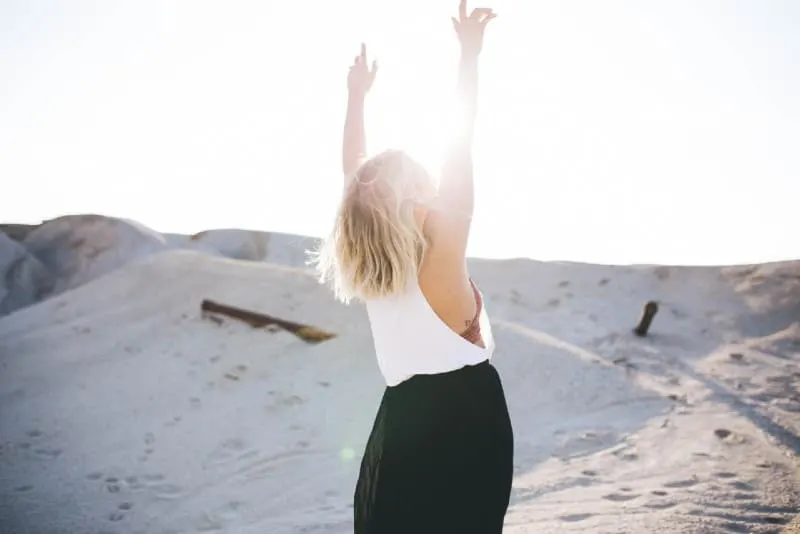 1. "Let everything happen to you. Beauty and terror. Just keep going. No feeling is final"―Rainer Maria Rilke
2. "The purpose of life is to live it, to taste experience to the utmost, to reach out eagerly and without fear for newer and richer experience."―Eleanor Roosevelt
3. "Life is either a daring adventure or nothing at all."―Helen Keller
4. "Don't exist.
Live.
Get out, explore.
Thrive.
Challenge authority. Challenge yourself.
Evolve.
Change forever.
Become who you say you always will. Keep moving. Don't stop. Start the revolution. Become a freedom fighter. Become a superhero. Just because everyone doesn't know your name doesn't mean you don't matter.
Are you happy? Have you ever been happy? What have you done today to matter? Did you exist or did you live? How did you thrive?
Become a chameleon—fit anywhere. Be a rockstar—stand out everywhere. Do nothing, do everything. Forget everything, remember everyone. Care, don't just pretend to. Listen to everyone. Love everyone and nothing at the same time. It's impossible to be everything, but you can't stop trying to do it all."―Brian Krans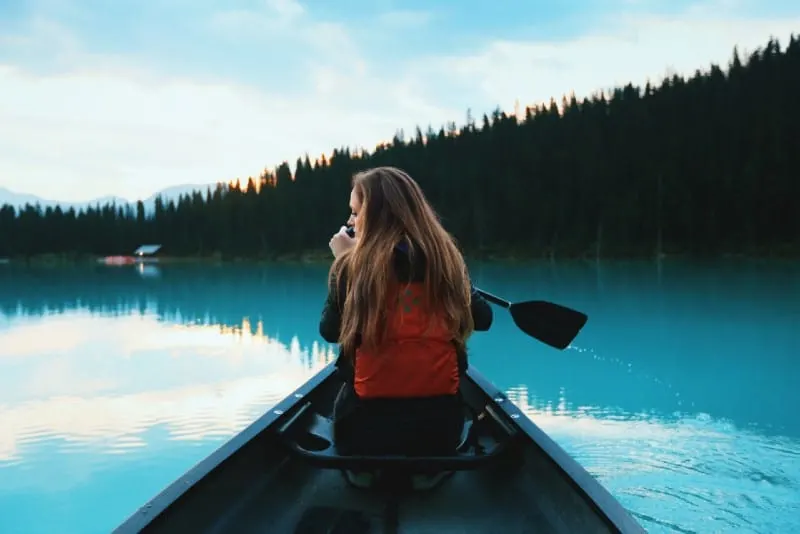 5. "Cherish your solitude. Take trains by yourself to places you have never been to. Sleep out alone under the stars. Learn how to drive a stick shift. Go so far away that you stop being afraid of not coming back. Say no when you don't want to do something. Say yes if your instincts are strong, even if everyone around you disagrees. Decide whether you want to be liked or admired. Decide if fitting in is more important than finding out what you're doing here. Believe in kissing."―Eve Ensler
6. "What you have to decide… is how you want your life to be. If your forever was ending tomorrow, would this be how you'd want to have spent it? Listen, the truth is, nothing is guaranteed. You know that more than anybody. So don't be afraid. Be alive."―Sarah Dessen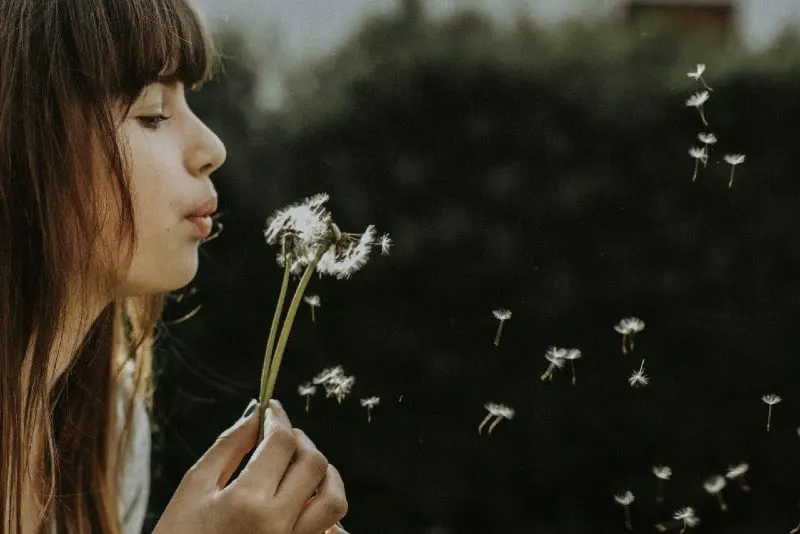 7. "Do anything, but let it produce joy."―Henry Miller
8. "You were given life; it is your duty (and also your entitlement as a human being) to find something beautiful within life, no matter how slight."―Elizabeth Gilbert
9. "We're so busy watching out for what's just ahead of us that we don't take time to enjoy where we are."―Bill Watterson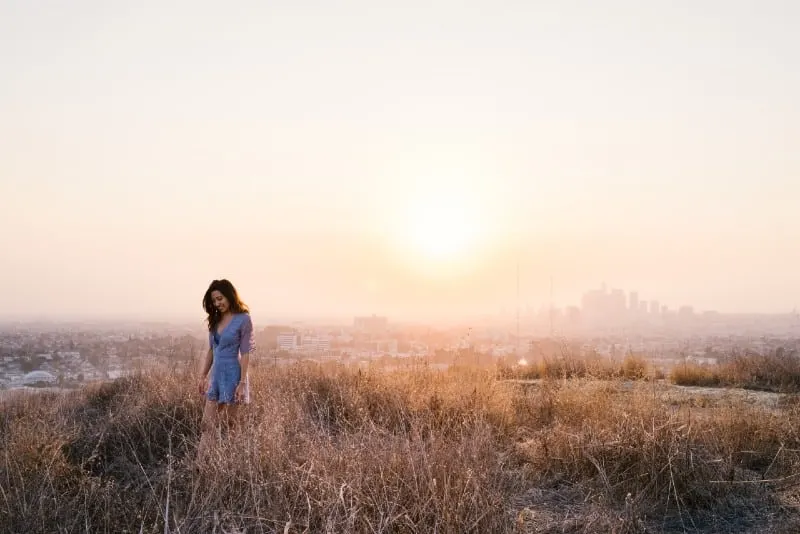 10. "One day your life will flash before your eyes. Make sure it's worth watching"―Gerard Way
11. "In all of living, have much fun and laughter. Life is to be enjoyed, not just endured."―Gordon B. Hinckley
12. "Stop seeking out the storms and enjoy more fully the sunlight."―Gordon B. Hinckley
13. "Enjoy life. There's plenty of time to be dead."―Hans Christian Andersen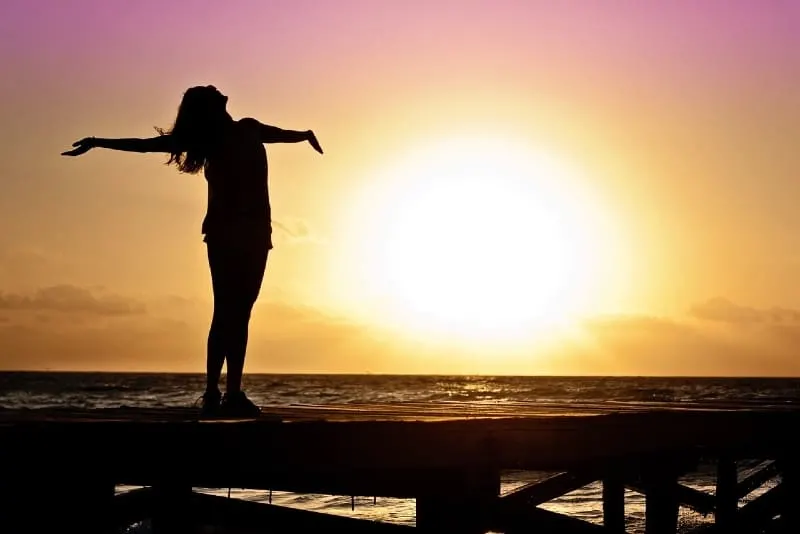 14. "Dost thou love life? Then do not squander time, for that's the stuff life is made of."―Benjamin Franklin
15. "You might want to decide fast. We live in a dangerous world. If you see a chance to be happy, you have to fight for it, so later you have no regrets."―Ilona Andrews
See also: My Ex Wants To Be Friends: Here Are 9 Reasons Why That's A Bad Idea
Uplifting Quotes About Life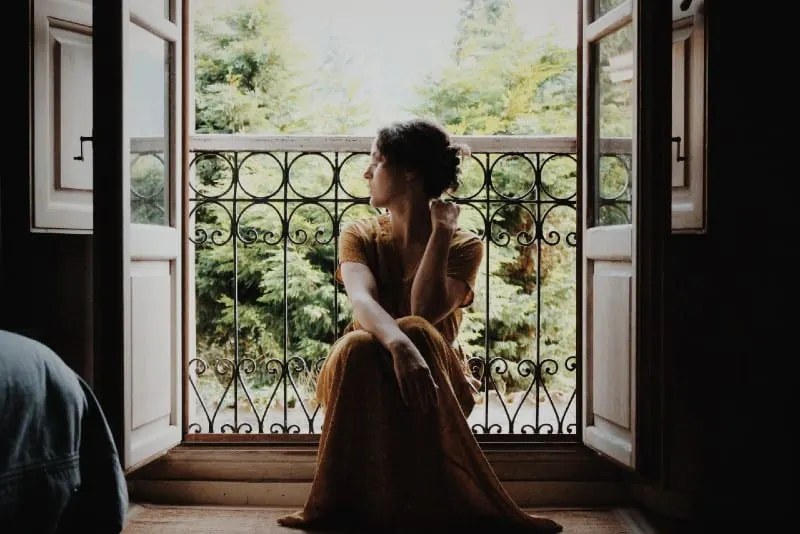 16. "The trick is to enjoy life. Don't wish away your days, waiting for better ones ahead."―Marjorie Pay Hinckley
17. "Even in the mud and scum of things, something always, always sings."―Ralph Waldo Emerson
18. "I finally figured out the only reason to be alive is to enjoy it."―Rita Mae Brown
19. "Find ecstasy in life; the mere sense of living is joy enough."―Emily Dickinson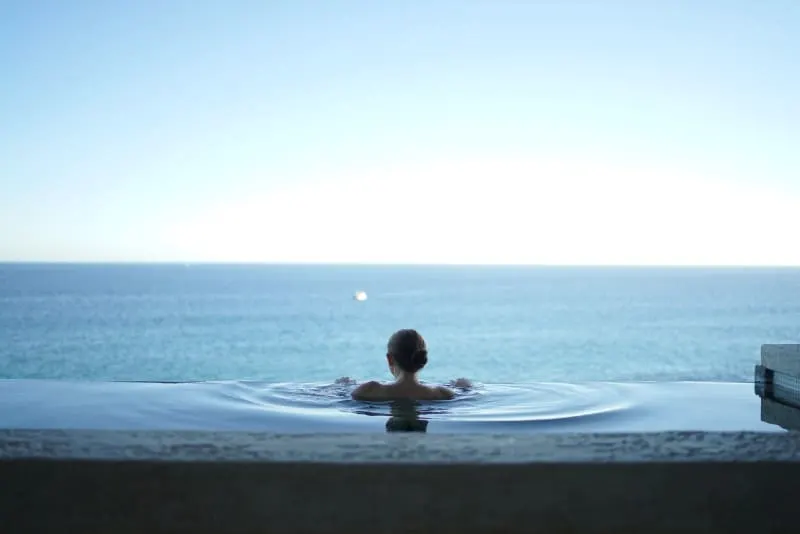 20. "Do what makes you happy, be with who makes you smile, laugh as much as you breathe, and love as long as you live."―Rachel Ann Nunes
21. "There is a strange comfort in knowing that no matter what happens today, the Sun will rise again tomorrow."―Aaron Lauritsen
22. "The struggles we endure today will be the 'good old days' we laugh about tomorrow."―Aaron Lauritsen
23. "God put Santa Claus on earth to remind us that Christmas is supposed to be a happy time."―Bil Keane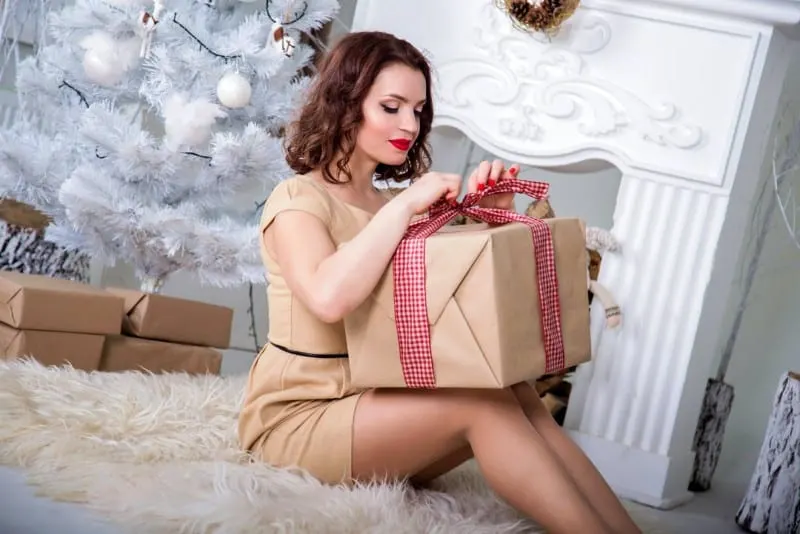 24. "Today, just take time to smell the roses, enjoy those little things about your life, your family, spouse, friends, job. Forget about the thorns—the pains and problems they cause you—and enjoy life"―Bernard Kelvin Clive
25. "I get it now; I didn't get it then. That life is about losing and about doing it as gracefully as possible… and enjoying everything in between."―Mia Farrow
26. "Life's trials will test you, and shape you, but don't let them change who you are."―Aaron Lauritsen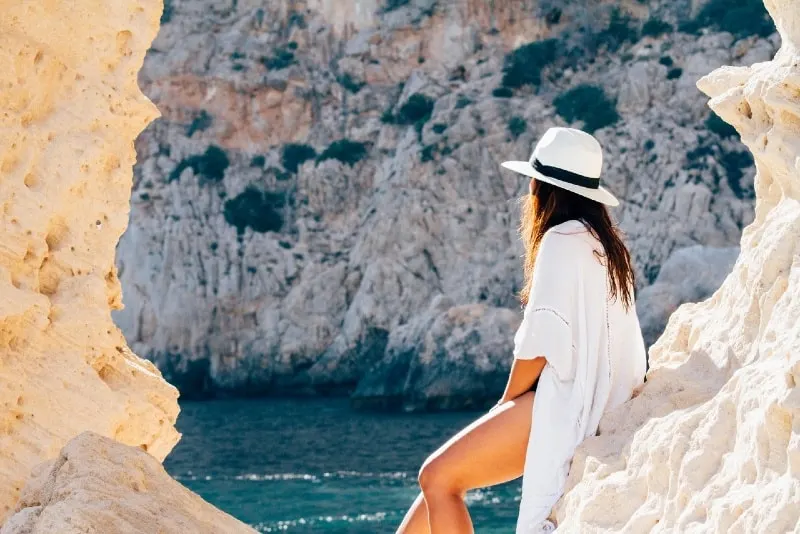 27. "It's in those quiet little towns, at the edge of the world, that you will find the salt of the earth people who make you feel right at home."―Aaron Lauritsen
28. "Life is an adventure! So live it up!"―L.M. Preston
29. "From this point forward, you don't even know how to quit in life."―Aaron Lauritsen
30. "True friends don't come with conditions."―Aaron Lauritsen
See also: How To Make Your Ex Want You Back: 10 Methods That Really Work
Great Quotes To Help You Live Life To The Fullest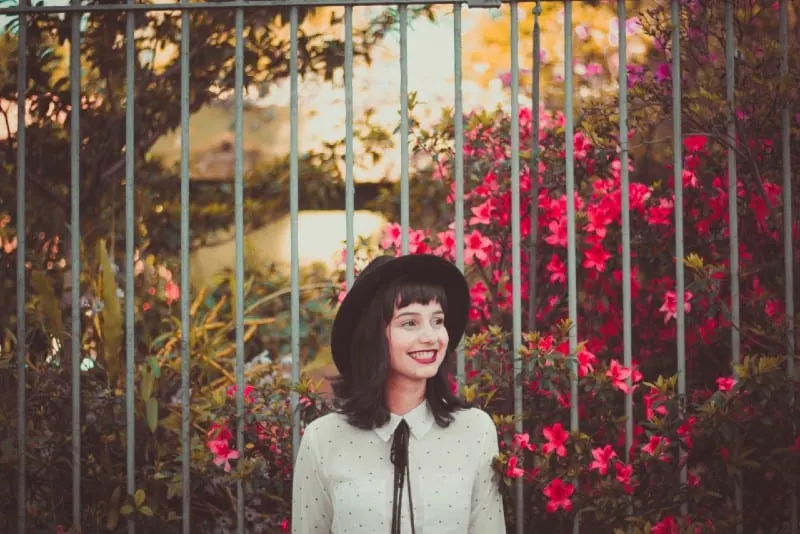 31. "There are better people in the world, do not let the worst do the worst to you, you deserve the best in life."―Michael Bassey Johnson
32. "The most important thing is to enjoy your life—to be happy—it's all that matters."―Audrey Hepburn
33. "I enjoy life when things are happening. I don't care if it's good things or bad things. That means you're alive."—Joan Rivers
34. "At the end of the day, if I can say I had fun, it was a good day."—Simone Biles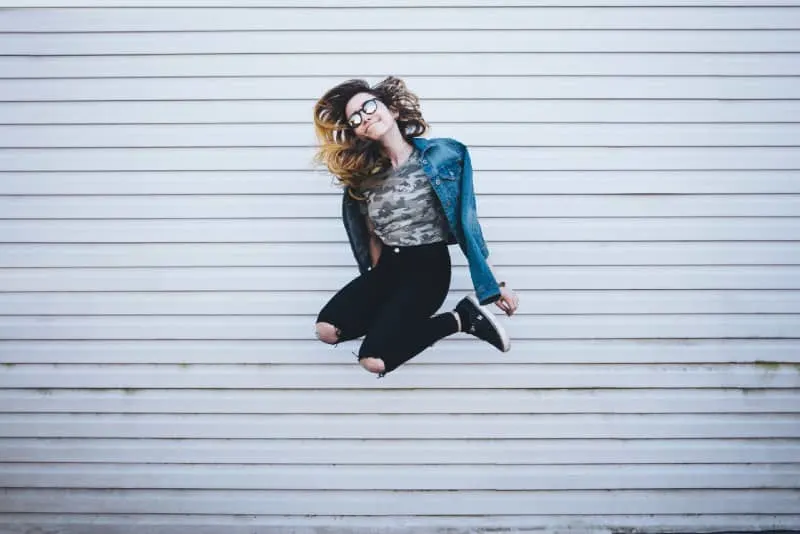 35. "If you spend your whole life waiting for the storm, you'll never enjoy the sunshine."—Morris West
36. "Life is too short to not go on that spontaneous road trip."—Anonymous
37. "No man is a failure who is enjoying life."—William Feather
38. "Make a commitment to having fun. See your best friends and make time for your hobbies and passions."—Robert Holden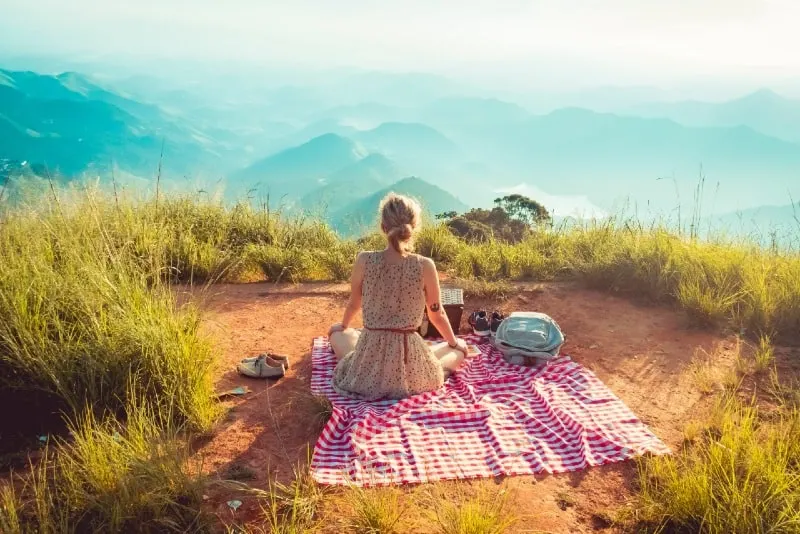 39. "And so taking the long way home through the market I slow my pace down. It doesn't come naturally. My legs are programmed to trot briskly and my arms to pump up and down like pistons, but I force myself to stroll past the stalls and pavement cafes. To enjoy just being somewhere, rather than rushing from somewhere, to somewhere. Inhaling deep lungfuls of air, instead of my usual shallow breaths. I take a moment to just stop and look around me. And smile to myself. For the first time in a long time, I can, quite literally, smell the coffee."―Alexandra Potter
40. "Life isn't just to be endured, it's to be enjoyed."―Gordon B.Hinckley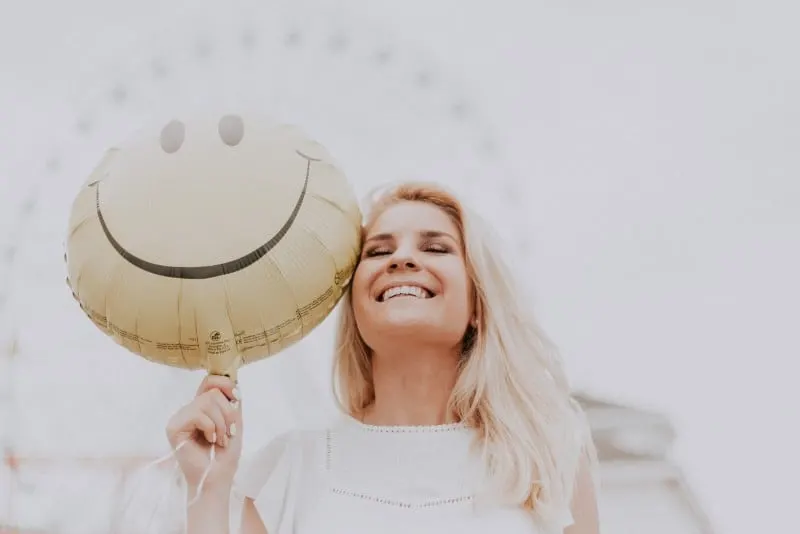 41. "Everything started as nothing."―Ben Weissenstein
42. "Live life to its fullest or it may seem like you died young."―James Wattersmith
43. "Righteous, I like that. Kinda fitting when you think about it. If we danced and shared music, we'd be too busy en-joy-in' life to start a war."―E.A. Bucchianeri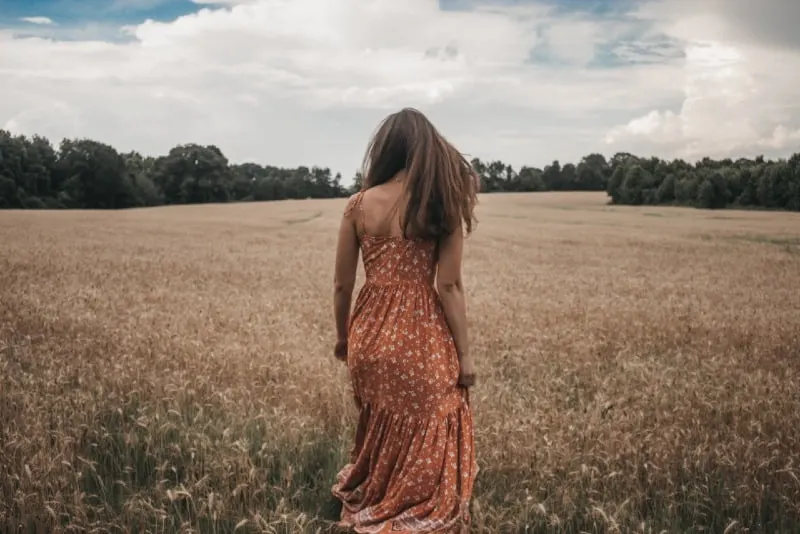 44. "If societies change and progress at a low pace, why the need for so much rush and neglect of what really matters in our daily lives? Slow down and enjoy life… Because it is certainly unexpectedly short…"―Rodolfo Peon
45. "Don't be in a hurry to achieve your dreams. Take a day to play with your kids and relax – your dreams will still be there tomorrow."―Lindsey Rietzsch
See also: What Does PDA Stand For And Its Importance In A Relationship
Enjoying Life Quotes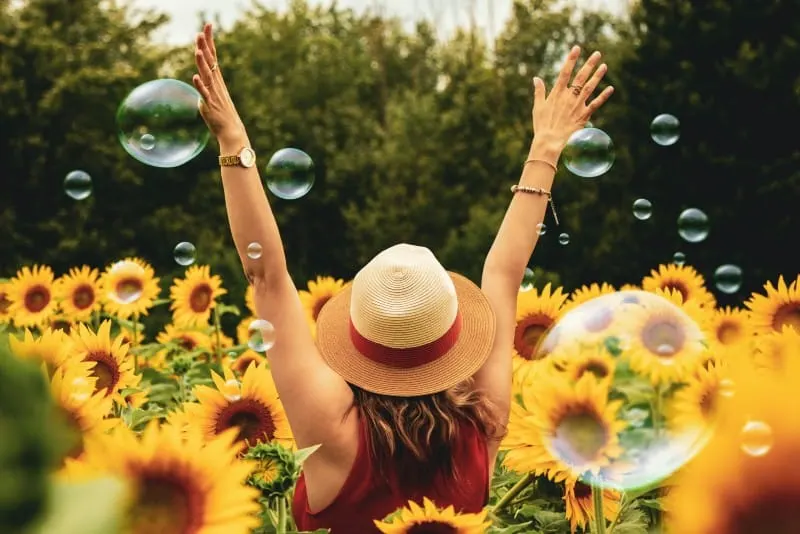 46. "Enjoy life while you can. It can be taken in a heartbeat."―Jasmin Morin
47. "Life is this simple – birth, eat, drink, play, explore, and relate to family and friends; be happy and enjoy life!"―James A. Murphy
48. "A great writer is a blitzed illusionist of portable magic. You're welcome."―A.K. Kuykendall
49. "You have one life. Live it! Enjoy it!"―Izey Victoria Odiase
50. "Most people in a lifetime will have the opportunity to enjoy about 30,000 sunrises and 30,000 sunsets… And that is it!"―Rodolfo Peon
51. "Life was never meant to be a race, rather a journey—to be enjoyed with God, and shared with those we love. These are the things that make life meaningful, leaving us satisfied, rather than wanting."―Leila Grandemange
52. "Love is stronger than all the pain from your past. Let go of the pain and release the love in you."―Dele Andersen
53. "There is no perfect place, job or life; we only have the present time. Love what you do, or do something else"―Rodolfo Peon
54. "A person must never cease striving to enjoy life. It takes wit, interest, and energy to be happy."―Kilroy J. Oldster
55. "Love, hatred, you have only to choose: it is all there with you under the same roof. You can enjoy life, caressing with one hand and killing with the other."―Pierre Choderlos de Laclos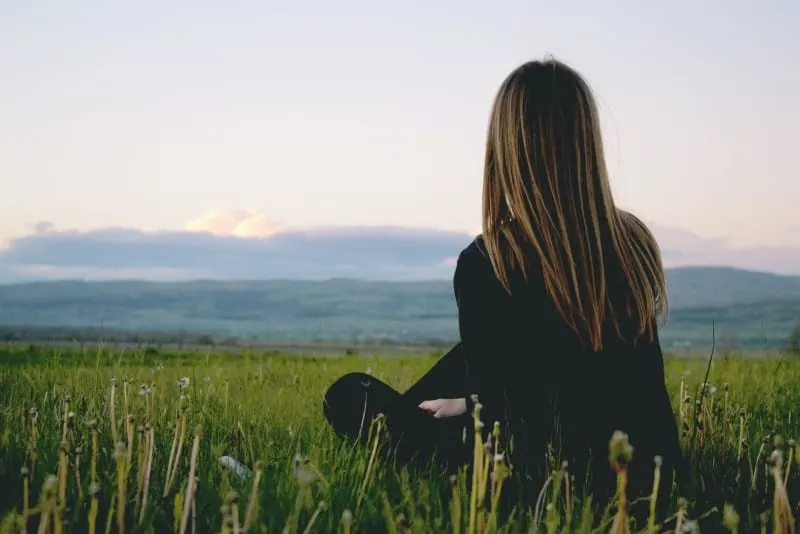 56. "Reclaim your curiosity, your sense of adventure, and have some fun. Don't take every moment of your life so seriously. Allow yourself to enjoy life."―Akiroq Brost
57. "Sensuality is a sustainable process, not a short-term high. It has to be more interesting to you than sex otherwise you won't have enough capacity to really… truly… deeply enjoy life, or sex for that matter. What I'm really trying to say here is: make sensuality your lifestyle; it's the secret to your ultimate nourishment."―Lebo Grand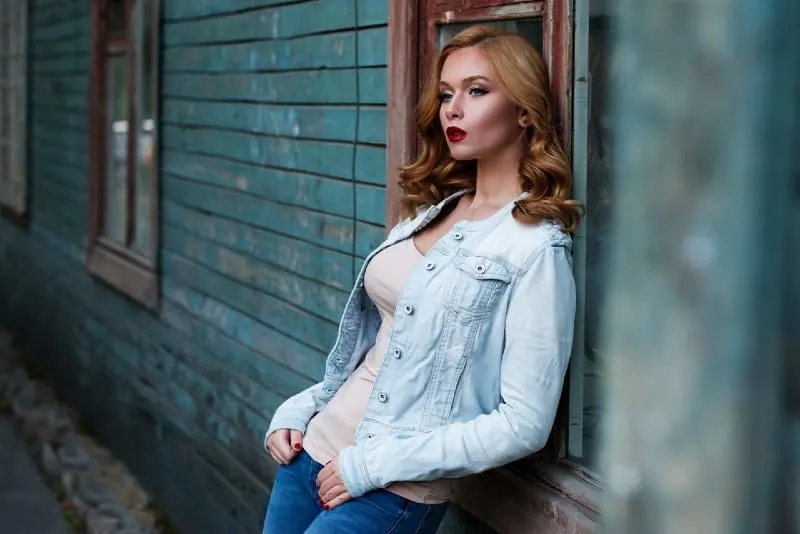 58. "Once I stopped trying so damn hard to be someone else, I started to enjoy life. Being alone was hard, but better than feeling shitty about myself all the time"―Gloria Chao
59. "Just remember, life is short. You have to enjoy every moment before it passes you by."―Kien Nguyen
60. "If you're always racing to the next moment, what happens to the one you're in? Slow down and enjoy the moment you're in and live your life to the fullest."―Nanette Mathews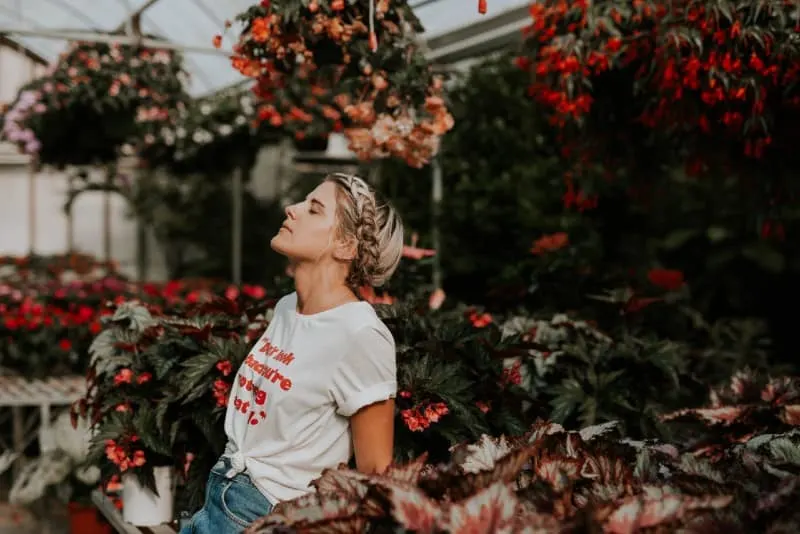 61. "Whether you choose to move on from your struggles and enjoy life or waddle in your misery, life will continue."―Germany Kent
62. "There are a thousand reasons to live this life, every one of them is sufficient."―Marilynne Robinson
63. "Love is the color in your life. Enjoy all the shades and new sensations that come with it, making you feel alive."―Nico J. Genes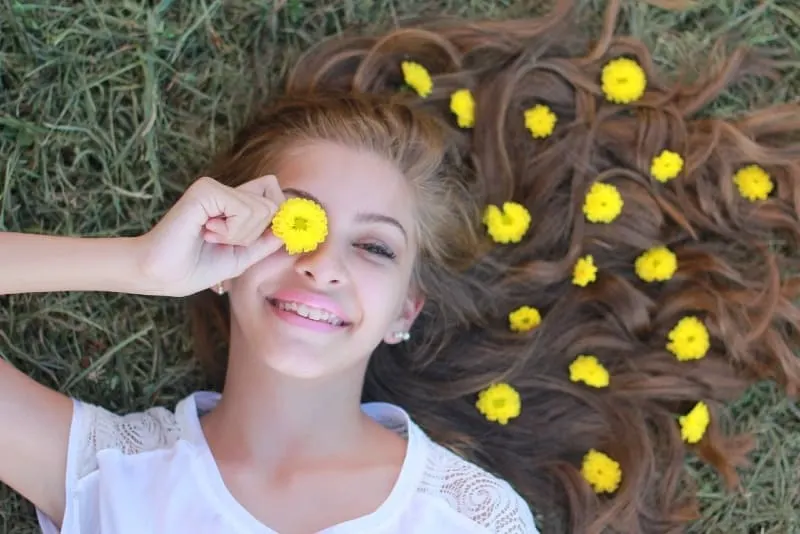 64. "I want to show it's possible to be happy and enjoy life, even if things seem awful. Did you know that, after a few years, lottery winners go back to the exact same levels of happiness as before they won? And people in serious accidents do, too, once they've adjusted to their changed lives? Happiness is a state of mind…"―Eva Woods
65. "Don't race through life; pace every moment with purpose, pause regularly to lace the love of family & friends, and leave a mark that generations after you can trace to the top."―Bernard Kelvin Clive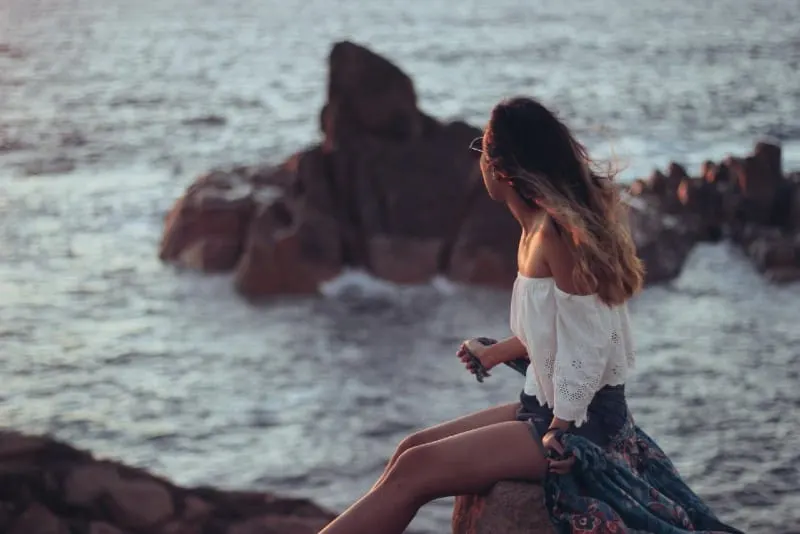 See also: 120 Toxic People Quotes To Help You Set Boundaries And Detox
Have these uplifting enjoy life quotes made you rethink your entire life the way they have me? After hearing so many deeply inspirational and wise sayings, it's virtually impossible to remain indifferent, right?
Every day could be your last, so why not start living life accordingly? Do what makes your heart sing.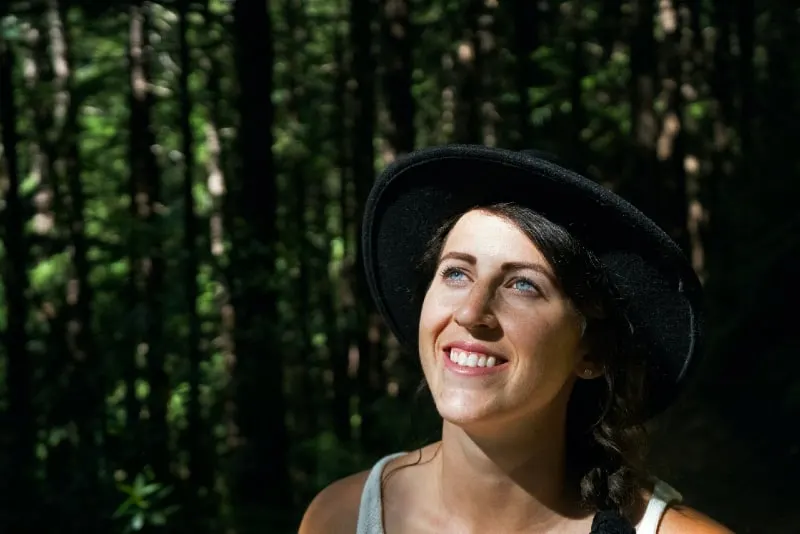 Live in the moment and stop waiting for things to happen to you. If you want something, go out and get it!
Listen to that inner voice that tells you what you should be doing. Choose yourself and chase your dreams. Every day is a new adventure—don't be afraid to seek it!
See also: How To Get Your Crush To Like You Back: 15 Steps To Success