So you're wondering how to start a conversation on Tinder? You're at the right place!
Online dating sites have revolutionized the dating game. Dating apps like Tinder or Bumble are the new places to be and find your soulmate (or hookups if that's your thing).
After swiping right and getting matched, you feel a wave of satisfaction – yay! But after that comes the nerve-wracking part – you wonder what to write to your Tinder match.
The first message could make it or break it.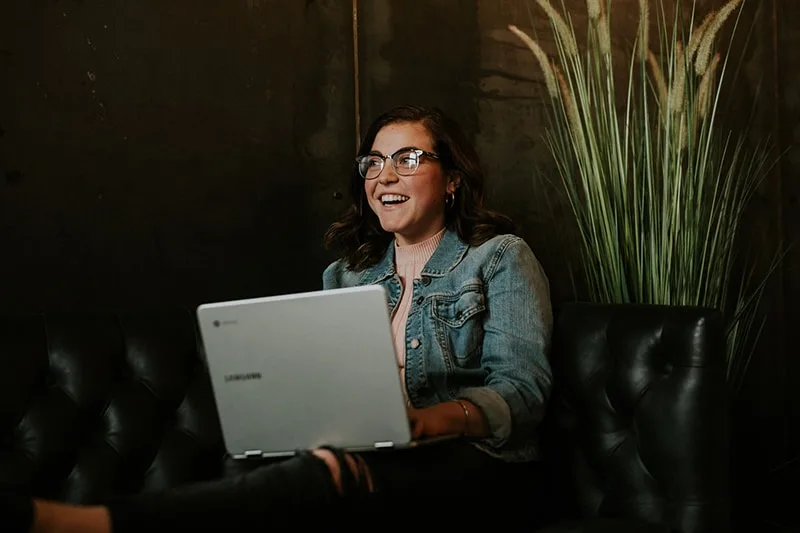 A good or bad outcome is often based on initial impressions, so you don't want to mess it up. Conversation starters are such a big deal!
Of course, there are different ways you can approach the first move. It depends on you and how you perceive the other person to be.
If you're a funny person and you think your match will appreciate it, try go with something witty. If you think they're more into flirty opening lines, start with something coquettish.
Sometimes all you have to do is simply say hello.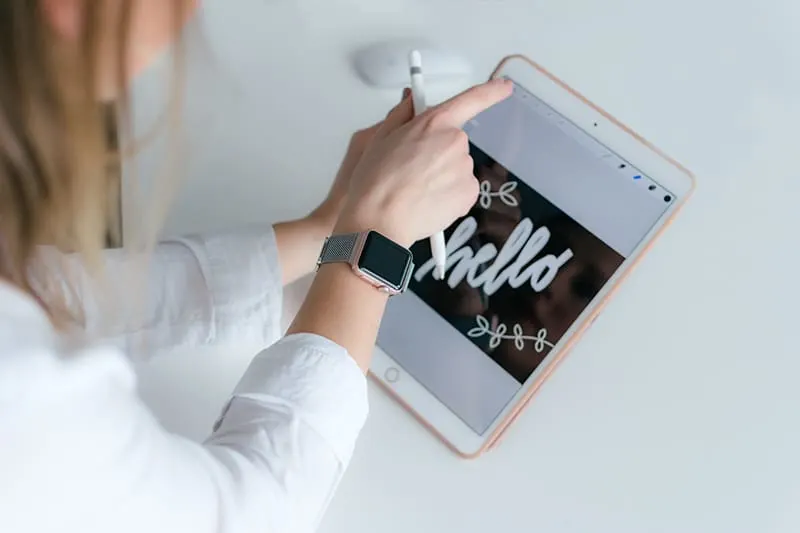 Whatever you choose to write, keep it honest and try to match the words with your personality or else you're going to get caught up and end with an unmatch.
However, if you're looking for some ideas on how to start a Tinder conversation, here's a simple guide with very unobtrusive and interesting questions that can start up a good conversation and lead to a meet up in real life. And that's what we want, right?
1. Start with a compliment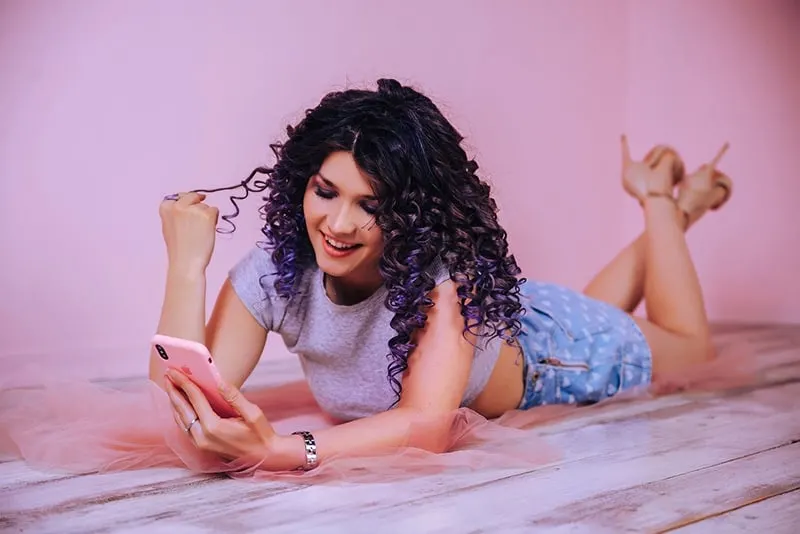 It's good to start simple and friendly. If you noticed something notable in your match's pictures, try to bring that up in the first Tinder message.
Do they have a photo of their dog or cat or maybe some beautiful location you haven't seen before? Maybe a themed party or picture with food?
Go on and give them a compliment. Everyone likes compliments and knowing that someone is paying attention.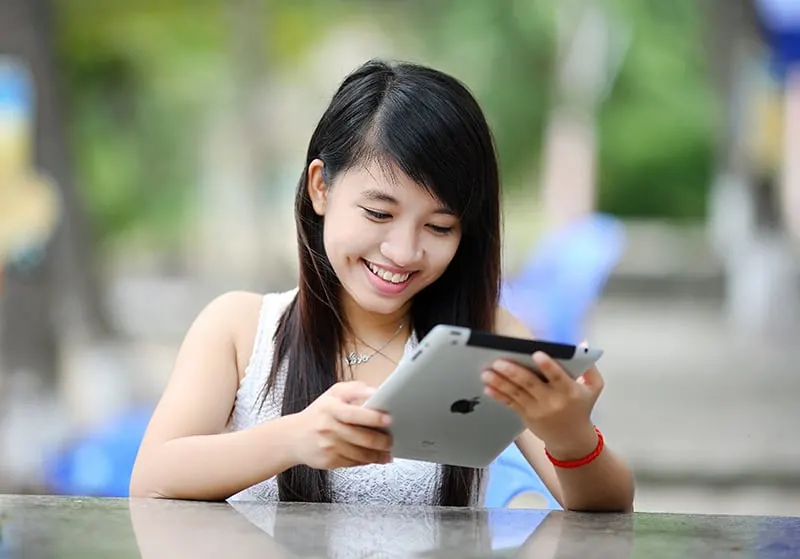 Examples:
• That mountain photo is so amazing! Looks like it was a beautiful day, was it?
• You have the cutest cat! It's yours, right?
• Saw your BandName shirt. I love them too! What's your favorite song?
• Wow! I love your second photo. Where was that taken? I want to go.
• That superhero look looks really good on you. Do you like comic book movies or was it just a Halloween thing?
2. Ask a casual question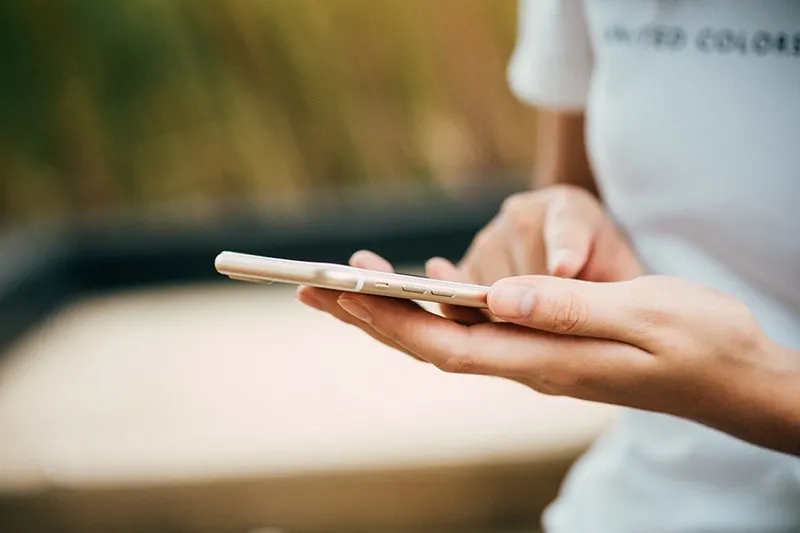 If your Tinder match doesn't have enough content on their profile, you obviously can't be too specific. That doesn't mean you can't start things off with something good.
Keep your Tinder opener casual and considerate.
Examples:
• Hey! How's Monday treating you?
• Hey, what's up? Planning to do anything fun this week?
• Hey, hope you're having a happy Friday. How's it going so far?
• How are things going with you this week?
3. Get inspired by the profile info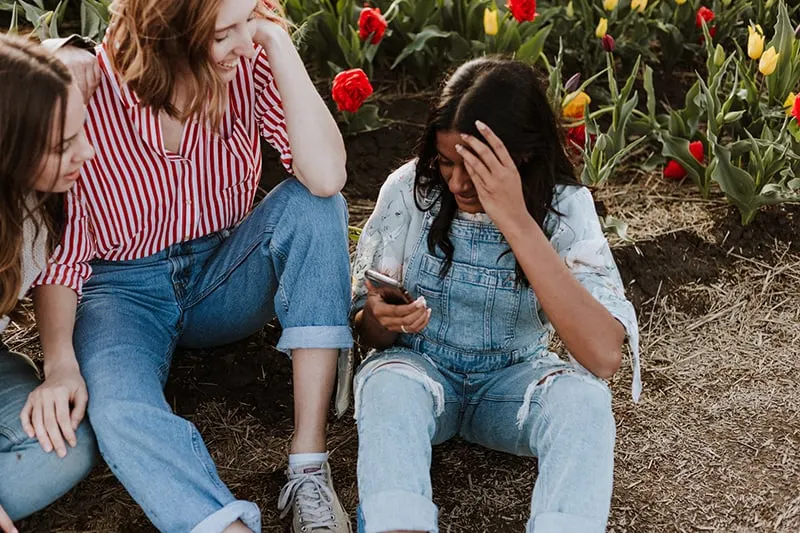 If nothing stands out or there's not a ton on your match's profile, you can comment on their location, education, or job, and then make follow-up questions inspired by their answers.
It's enough just to start somewhere and then build up the convo from there.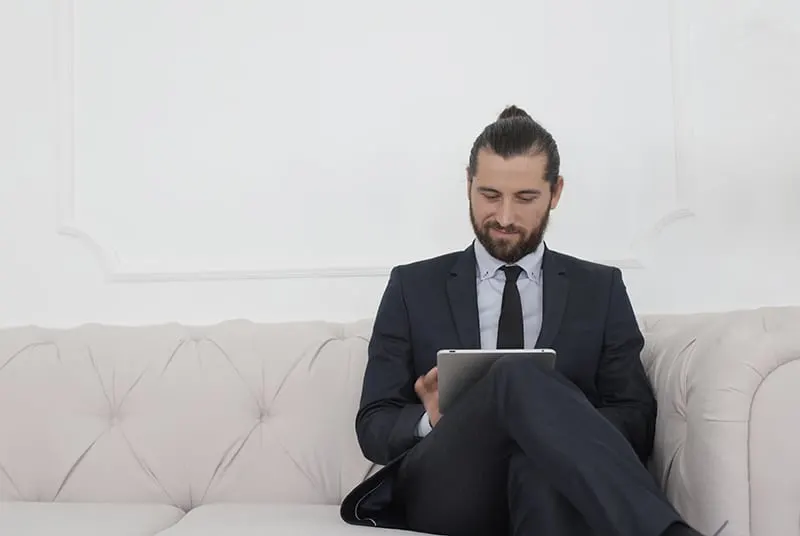 Examples:
• Wow, never met anyone who works at JobName. You like your job?
• I've heard of CompanyName. It seems like a cool place to work at! Is it?
• Hey! I'm new to the area, have you lived here a while?
• I see you're from LocationName. How do you like it there?
• Saw you went to the same school as my friend did! What year?
4. Start Flirty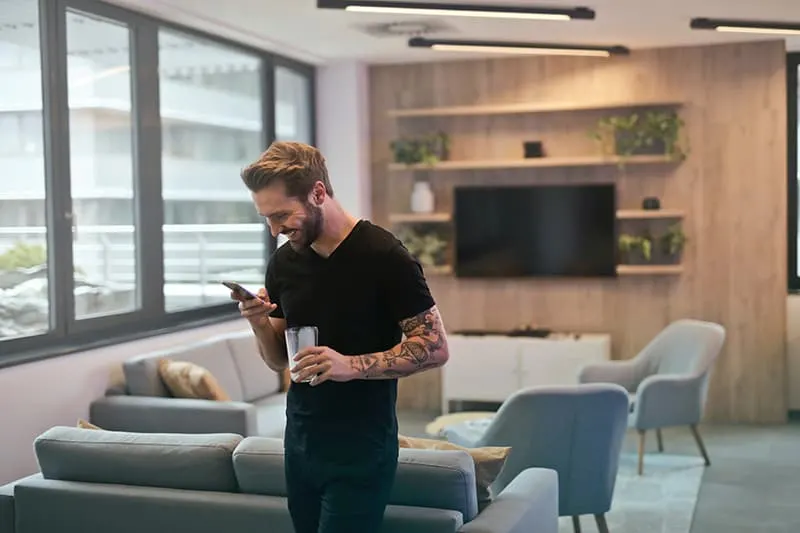 If there's any place where it's desirable to be flirty, it's Tinder, but, of course, everything should be done tastefully.
The opening message can be a pickup line – just make sure it's not too much or cheesy because that can be a turn-off. You really don't want that. Instead, be subtle yet be a tease.
Examples:
• I've had a crush on you for 2 hours.
• Is your personality as angelic as your hair?
• Believe in love at first swipe?
• You've got the best smile on Tinder. What makes it come out the most?
5. A random, interesting and engaging question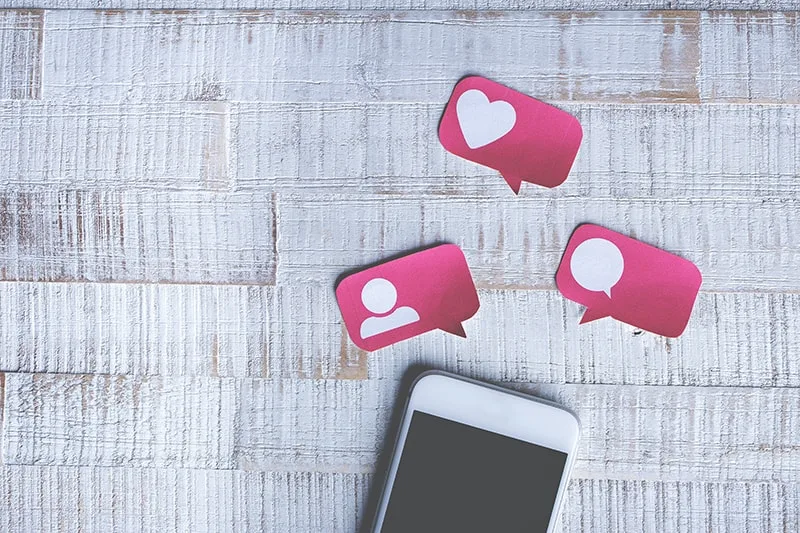 If you notice that your match is the kind of girl or guy who has a good sense of humor, try with a more relaxed Tinder conversation starter.
You're definitely going to make a good first impression with something like that rather than a bland and boring question.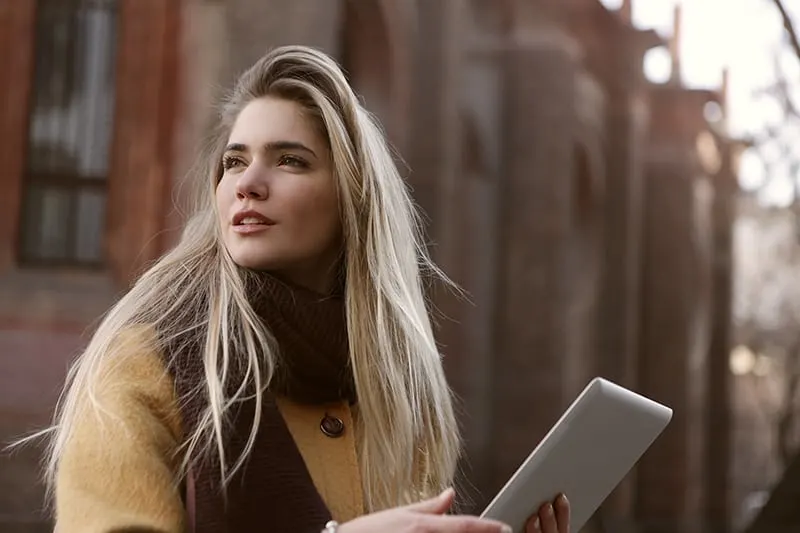 Examples:
• Hey, I was wondering where can I get the best fried chicken in town?
• Are you more of a Marvel or DC type, and if you're more DC – why?!
• On a scale of one to America, how free are you tonight?
• What do I have to do to get on your drunk dial list?
• What's your favorite Keanu Reeves movie?
6. Send a GIF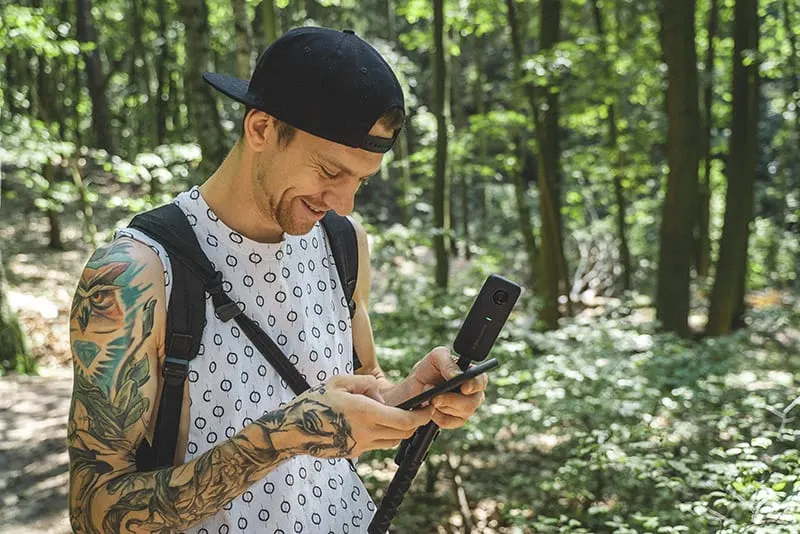 If you're feeling uninspired, just send them a funny GIF and make them lol. Try to choose something relevant based on their preferences or maybe a funny remark on online dating.
Everybody likes GIFs and everybody uses them. It's proven that GIFs boost your response rate by 30% and that ensuing conversation lasts longer than average.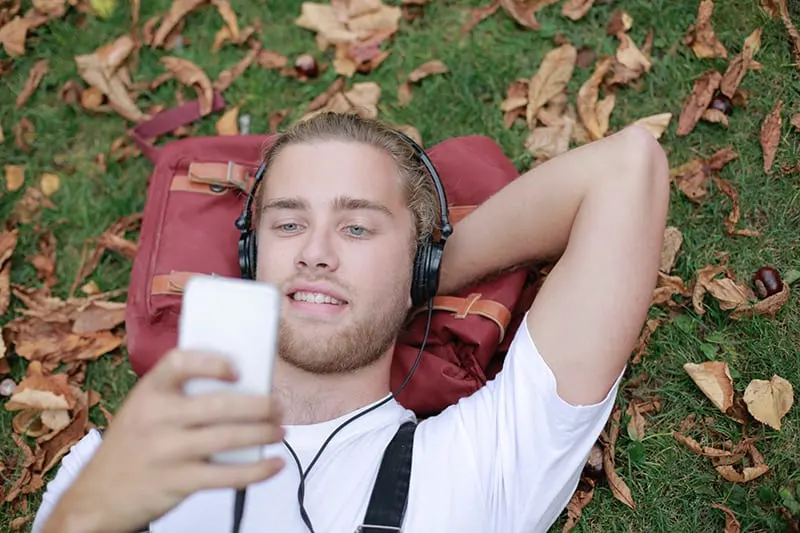 That's some good news because it means you don't even have to come up with a Tinder convo opening line. Bonus!
Aside from these question guides, here are some general and practical rules and advice to follow when it comes to Tinder and making sure you get the swipe right.
Stay away from just hey.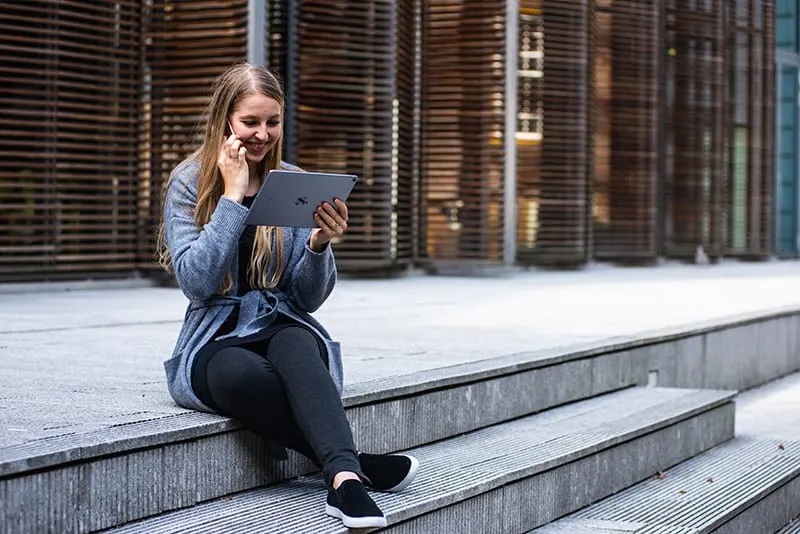 This is the most boring thing you can do. And no, an emoji won't help you either.
There are so many options and ways to start up an interesting conversation with a girl or guy you like, so you should never opt for a weak hey or hi or any other version of the same thing.
Hey is considered lazy and unengaged. When you just type one greeting word, that means you're letting your match come up with a question and do all the work. That's not very attractive.
Your match may feel like you're not really interested. If you're not really interested, what's the point?
I'm sure we can all do better than that. If you want that first date, show it.
Ask questions everybody wants to answer.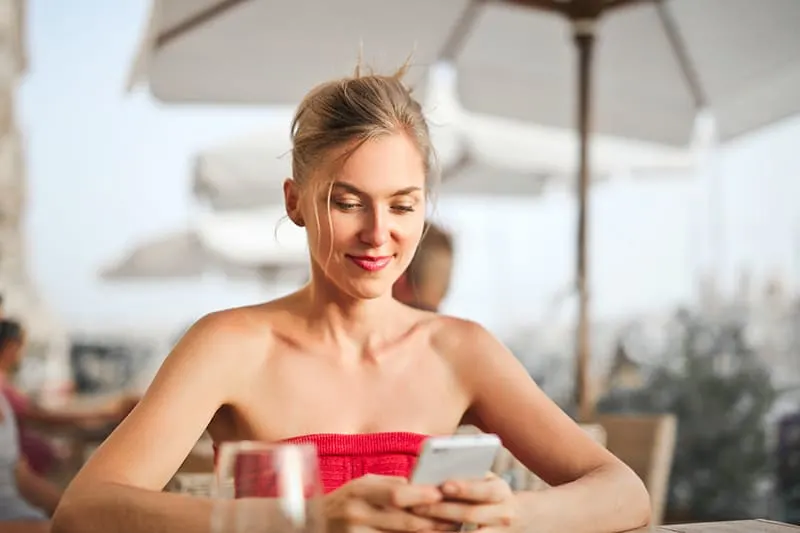 It's in human nature to love exploring ourselves and feeling special and understood. Ever wondered why online quizzes are so popular?
People love being able to relate themselves to something.
They also like to show off their uniqueness without fear of seeming self-centered.
You can use this trait to your benefit and ask the most interesting questions! They can be funny or specific in some way.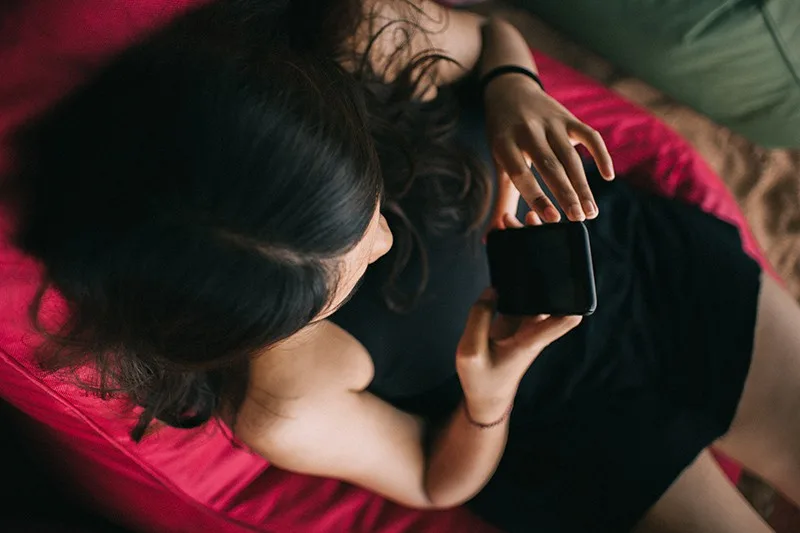 Read their Tinder bios and search through their profile to find out more about them.
After that, think about the things that might be interesting to them. Make a guess about their favorite genre of movies or music – maybe even ask them what they are?
That's something many people are passionate about. It's also a way to evoke emotion and make a connection on an emotional level.
Make it short.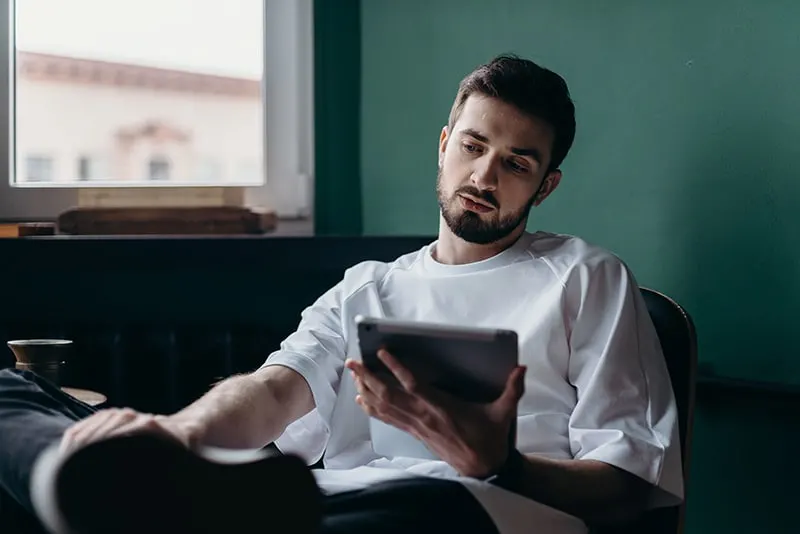 Conversation starters don't have to be long by any means. In fact, it's better if they are shorter. Writing long questions can feel too serious or like you're trying too hard.
Keep them short and engaging! Pay attention to their answers and base your next question on that.
That's how to start a conversation on Tinder that will get you somewhere.
When you're on your first date there's going to be enough time to talk about everything you want to say. Until then, just keep questions interesting and short – and keep 'em coming!
Don't make them feel awkward.
Don't be that screenshot they will send to their friend with question marks above their heads. No! Avoid sending risky messages at the start. Take time to not make them feel awkward.
You always need to be respectful. Everything can be done tastefully. Don't ask questions that are too personal, don't start conversations by saying their name, and don't be offensive.
Think about your message and its impact on a stranger. Would you like to be asked that?
Show you are interested.
Make sure you read their whole Tinder profile and then make sure to be prepared for good conversation. If you want to get their phone number, you have to show some effort. Don't stop writing after one line of haha.
If you like them, keep the conversation going.
There are many people on Tinder and it's a very competitive place. If you see something you want, make sure to keep it and eventually turn in into something more – because if you don't, somebody else will.
Don't put emphasis on their looks. Make them feel more comfortable and ask them to talk about their interests or something they experienced.
For example, that place their photo was taken or something along those lines.
Avoid copying.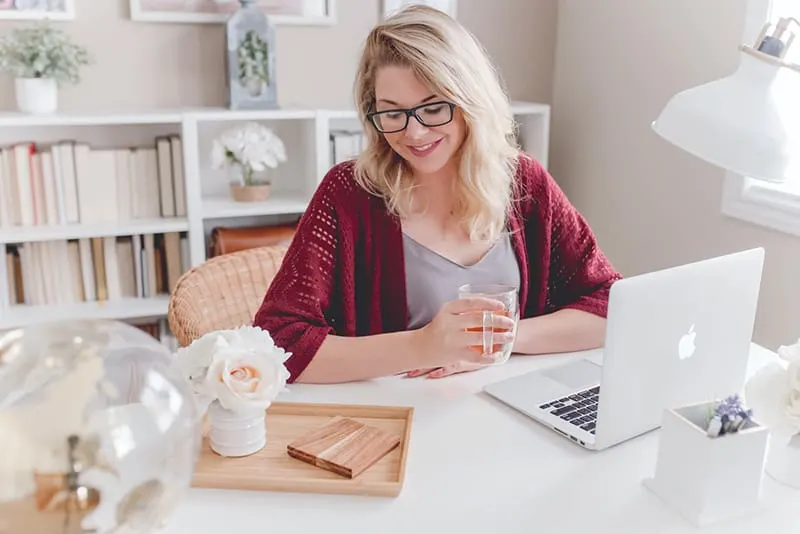 Everything that's been said here isn't for mere copy-pasting – it's just inspiration for your own version. Make every question personalized. Don't copy because they will know.
There are probably tons of guys of girls who think just like you. You don't want to be the 10th person who sent them the same opening line. That's a hard no.
Come up with your own line and make them feel special.
Spark an emotional response without being too personal.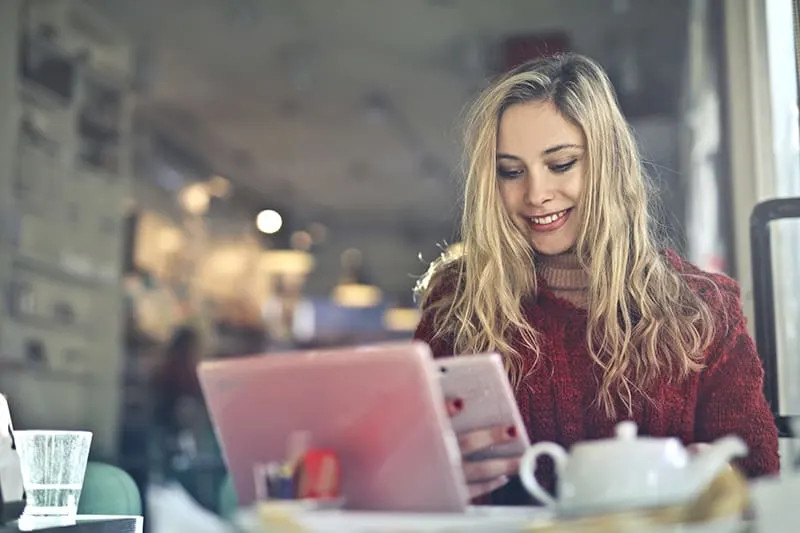 When you make your Tinder match feel something when they read your question, that means you made an instant connection. It's more likely they're going to take time when replying.
Ask them about their favorite dessert, TV show, or their ideal vacation. Everyone loves thinking about that! It automatically brings happy memories.
Remember what you learn of them and use it later on as a reference.
Be who you are.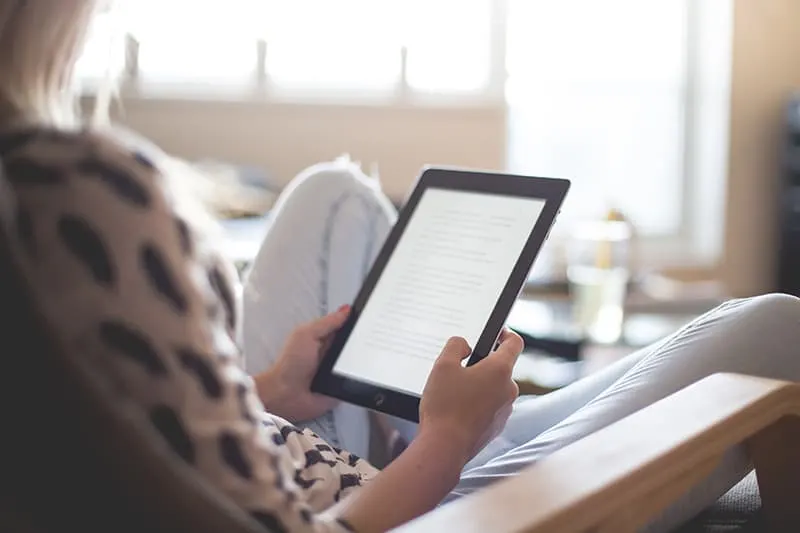 One of the most important things! Don't fake anything. Be authentic. Don't change your answers and yourself just to impress a person you don't even know.
What for? If they're right for you, they'll want to see the real you.
If you see they're interested in something you're not, don't start the conversation on that topic.
There's no point in talking about something you're not so familiar with or don't care for. Try to ask questions and find something you both are interested in.
Don't overthink and hit send.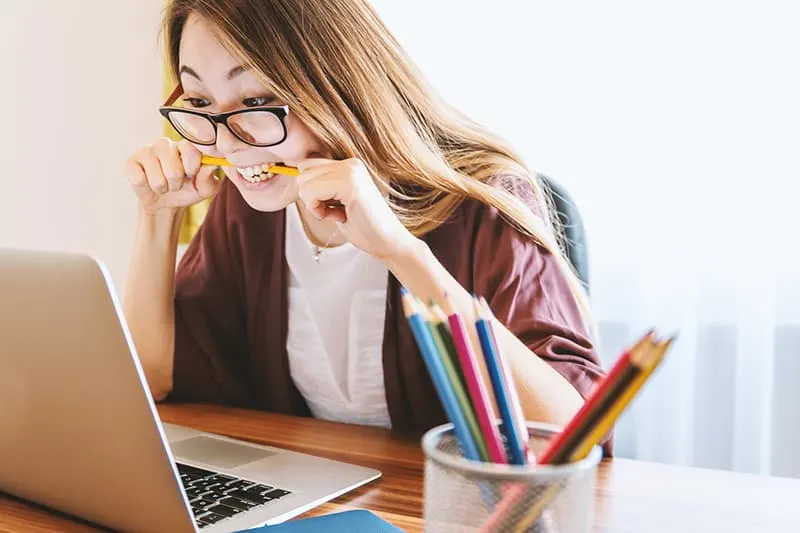 It's okay to be careful and thoughtful, but overthinking is something else. There's no need to be that nervous when it comes to online dating.
Everybody on Tinder is obviously there for similar reasons, so you're not different from anybody else. Don't take everything so seriously, relax instead. Relax and have a good time. That's what Tinder's for!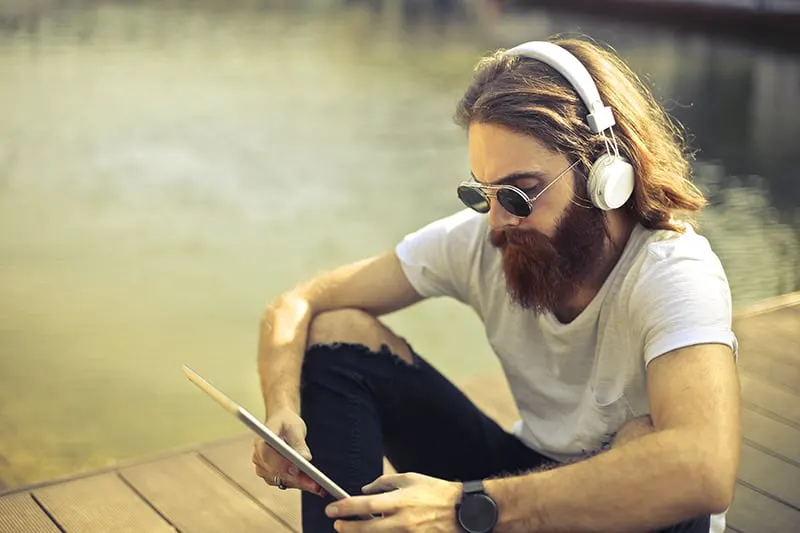 It's okay to get rejected, it's even okay to be ghosted. If someone doesn't answer your message, don't take it personally.
After all, they don't even know you and you don't know the reason they didn't answer.
Let it go, hit send, and have fun.
Try to be patient.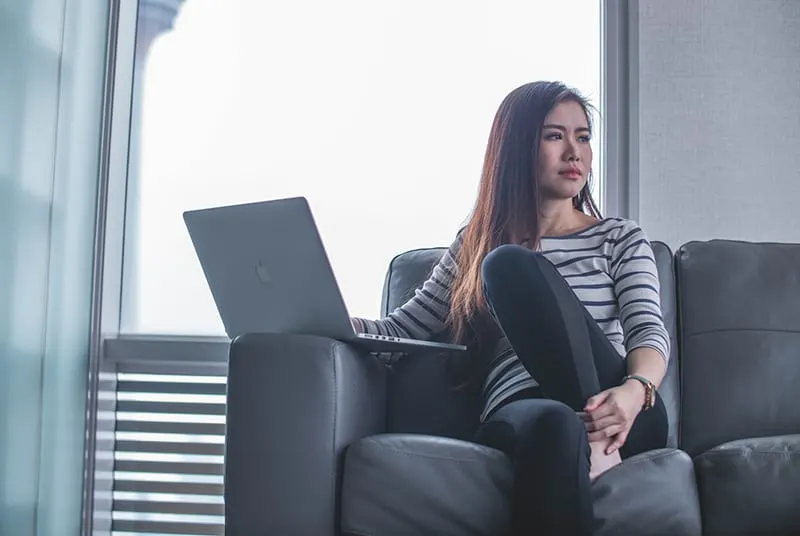 When you hit the send button, sit back and forget about it. It's important to be patient in this kind of situation. There are a million reasons your match isn't answering right away.
Maybe they're in the middle of something, maybe they're having a bad week, or maybe they don't open the app that much. Who knows?
The thing is, you can't control any of it, so why think about it? Be patient and do what you think is best.
Also, don't go and send more questions after the initial unanswered question, it's more likely to stay unanswered that way.
After you get your conversation going, if you notice that your match likes answering the meaningful questions, you can try to go for such questions that make you fall in love.
I'm talking about the kind of questions you ask to get to know a person on a deeper level.
For example:
• Which song lyric has had the biggest impact on you?
• What's the most childish thing you still love to do?
• What bad habit have you managed to break?
• What couple do you look up to?
• What would constitute a perfect day for you?
If you like these types of questions, check out this list.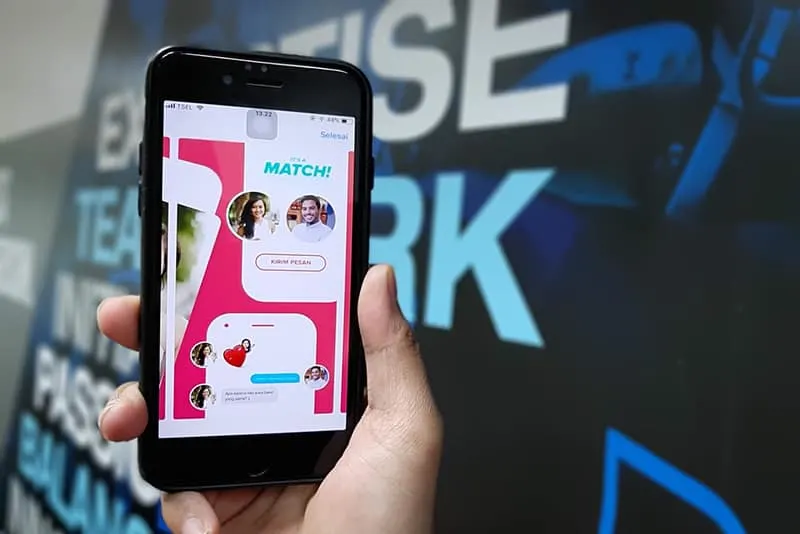 Tinder conversations are not so different from talking in real life, after all. The same process applies.
First, you need to make initial interaction with a greeting and relevant question or pick-up line, and then you keep asking questions based on their answers. You need to be respectful and show interest in what they are saying.
Some people will like you, others won't bother – you shouldn't be stressed about it. A quarter of the users said they've been ghosted in the past, while a fifth said they've ghosted another individual.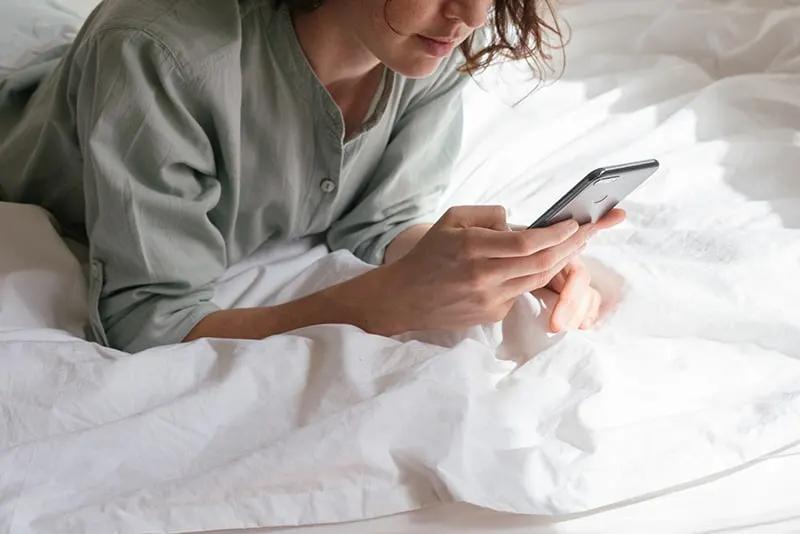 That's how the app is made and everyone is different anyway. However, if they like you, ask them meaningful questions to make them more comfortable and open up.
For some people dating apps can be overwhelming. The whole concept of swiping left or right is unacceptable to some. And that's okay too.
Seeing someone's picture isn't enough to capture the whole person, since you're looking only at their physical looks.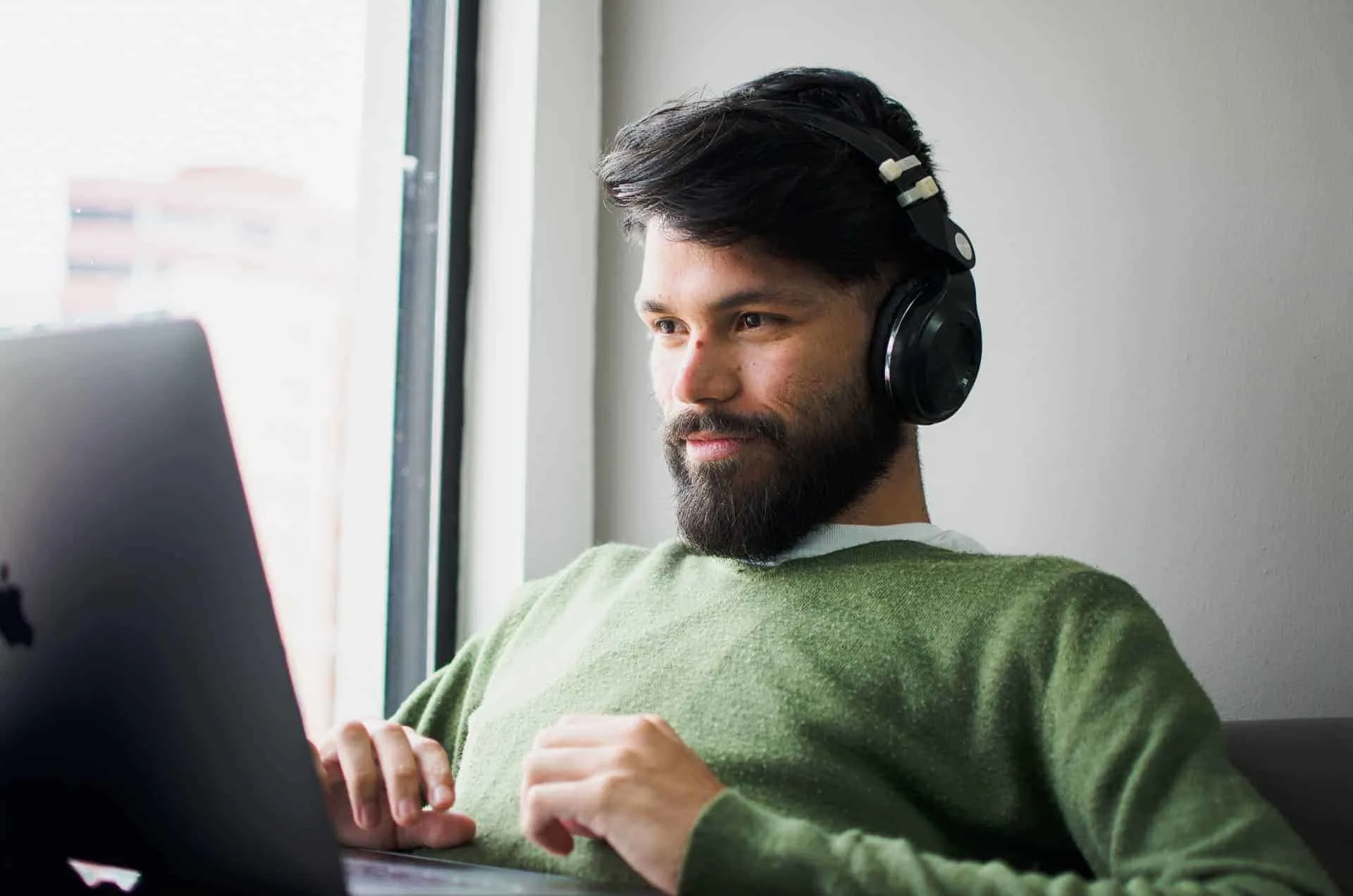 There are many invisible elements of attractiveness, like the tone of someone's voice, how often they make eye contact, the way they move and laugh. This means that a chance for real connection still depends on a physical date and chemistry.
Everything that has been said here can change your life or just be fun, it's for you to decide. Either way, you'll need to know how to start a conversation on Tinder and this is how you do it.