A collection of inspiring inner beauty quotes to help you embrace your real beauty and not what the media imposes.
True beauty is not about having a perfect body or wearing a perfect outfit, but about what you carry in your heart.
Because we're more than just good looks! We're more than the perfect makeup or a trending hairstyle! We have the capacity to enlighten the whole world and make it a better place.
True beauty is not about how many compliments we get about our appearance, but about how many hearts we warm with our words and selfless acts.
It's about living in the moment, accepting differences, praising the little things, and sharing happiness with others.
These life quotes and love quotes about inner beauty will remind you of the real values that are and will always be priceless!
Inspirational Quotes That Celebrate Inner Beauty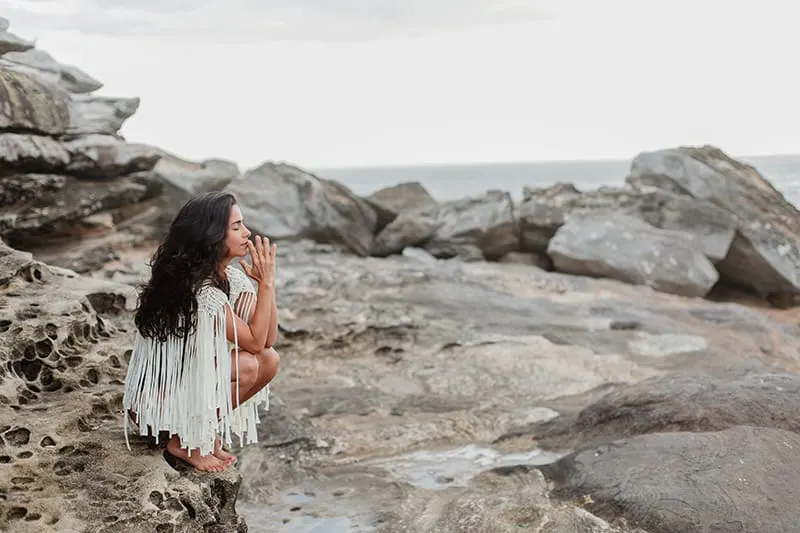 1. "Outer beauty attracts, but inner beauty captivates." – Kate Angell
2. "You know what's really, powerfully sexy? A sense of humor. A taste for adventure. A healthy glow. Openness. Confidence. Humility. Appetite. Intuition. Smart-ass comebacks. Presence." – Courtney E. Martin
3. "She was beautiful, but not like those girls in magazines. She was beautiful, for the way she thought. She was beautiful, for the sparkle in her eyes when she talked about something she loved. She was beautiful, for her ability to make other people smile, even if she was sad. No, she wasn't beautiful for something as temporary as her looks. She was beautiful, deep down to her soul. She is beautiful." – F. Scott Fitzgerald
4. "Outer beauty pleases the EYE. Inner beauty captivates the HEART." – Mandy Hale (The Single Woman: Life, Love, and a Dash of Sass)
5. "The best part of beauty is that which no picture can express." – P.C. Cast (Betrayed)
6. "The beauty of a woman is not in a facial mole, but true beauty in a woman is reflected in her soul. It is the caring that she lovingly gives, the passion that she knows." – Audrey Hepburn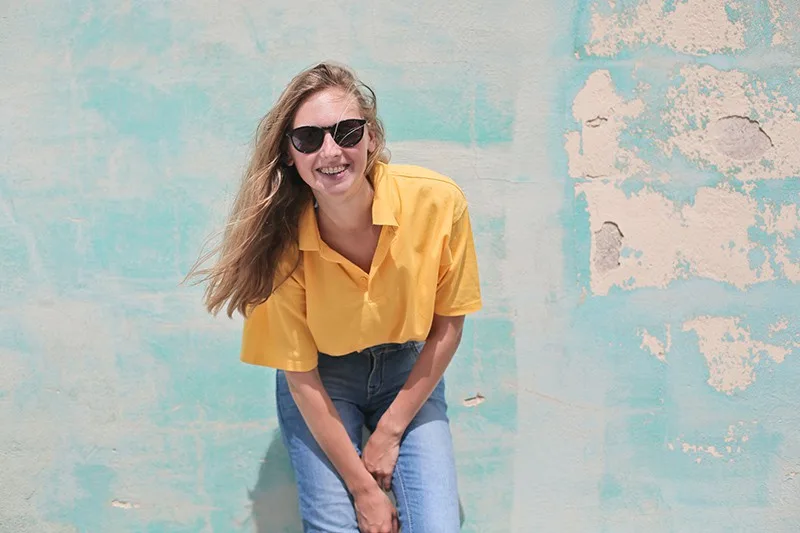 7. "Beauty is not in the face; beauty is a light in the heart." – Kahlil Gibran
8. "Outer beauty attracts, but inner beauty captivates." – Kate Angell (Squeeze Play)
9. "No matter how plain a woman may be, if truth and honesty are written across her face, she will be beautiful." – Eleanor Roosevelt
10. "Beauty is not who you are on the outside, it is the wisdom and time you gave away to save another struggling soul like you." – Shannon L. Alder
11. "You are what you believe you are. There is nothing to do except to be just what you are. You have the right to feel beautiful and enjoy it. You can honor your body and accept it as it is. You don't need anyone to love you. Love comes from the inside. It lives inside us and is always there, but with that wall of fog, we don't feel it. You can only perceive the beauty that lives outside you when you feel the beauty that lives inside you." – Don Miguel Ruiz (The Mastery of Love)
12. "At the core of your heart, you are perfect and pure. No one and nothing can alter that." – Amit Ray (Meditation: Insights and Inspirations)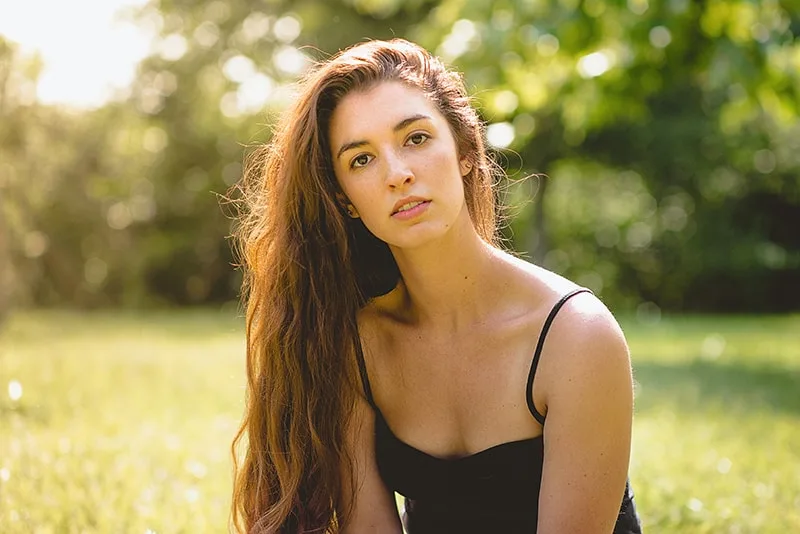 13. "True beauty could be discovered only by one who mentally complete the incomplete." – Kakuzō Okakura (The Book of Tea)
14. "Beauty… When you look into a woman's eyes and see what is in her heart." – Nate Dircks
15. "You are not born with beauty, your beauty is created by who you are. Your inner beauty is more important than how people see you on the outside." – Emily Coussons
16. "It's [beauty] a kind of radiance. People who possess a true inner beauty, their eyes are a little brighter, their skin a little more dewy. They vibrate at a different frequency." – Cameron Diaz
17. "Our hearts are drunk with a beauty our eyes could never see." – George W. Russell
18. "Beauty is only skin deep, but ugly lies to the bone. Beauty dies and fades away, but ugly holds its own! Create and cultivate inner beauty that never fades away but grows and matures with time!" – Deodatta V. Shenai-Khatkhate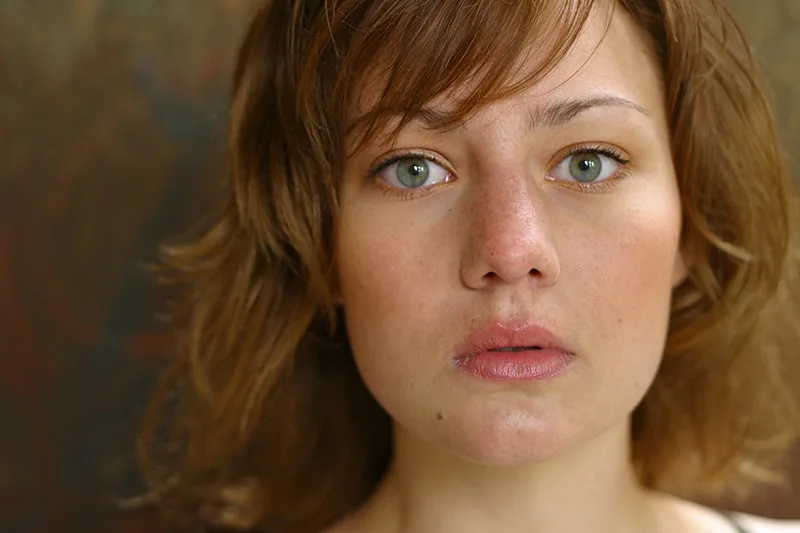 19. "Beauty is not long hair, skinny legs, tanned skin or perfect teeth. Believe me. Beauty is the face of who cried and now smiles, beauty is the scar on your knee since you fell when you were a kid, beauty is the circles when love doesn't let you sleep, beauty is the expression on the face when the alarm rings in the morning. It's the melted makeup when you have a shower, it's the laughter when you make a joke you're the only one who can understand. Beauty is meeting his gaze and stopping understanding, beauty is your gaze when you see him. It's when you cry for all your paranoias. Beauty is the lines marked by time. Beauty is what we feel on the inside which also shows outside us. Beauty is the marks the life leaves on us, all the kicks and the caresses the memories leave us. Beauty is letting yourself live." – Emma Watson
20. "Sometimes people are beautiful. Not in looks. Not in what they say. Just in what they are." – Markus Zusak
21. "Beauty is the illumination of your soul." – John O'Donohue
22. "For beautiful eyes, look for the good in others; for beautiful lips, speak only words of kindness; and for poise, walk with the knowledge that you are never alone."– Audrey Hepburn
23. "Inner beauty should be the most important part of improving one's self." – Priscilla Presley
24. "The most beautiful people we have known are those who have known defeat, known suffering, known struggle, known loss, and have found their way out of the depths. These persons have an appreciation, a sensitivity, and an understanding of life that fills them with compassion, gentleness, and a deep loving concern. Beautiful people do not just happen." – Elisabeth Kübler-Ross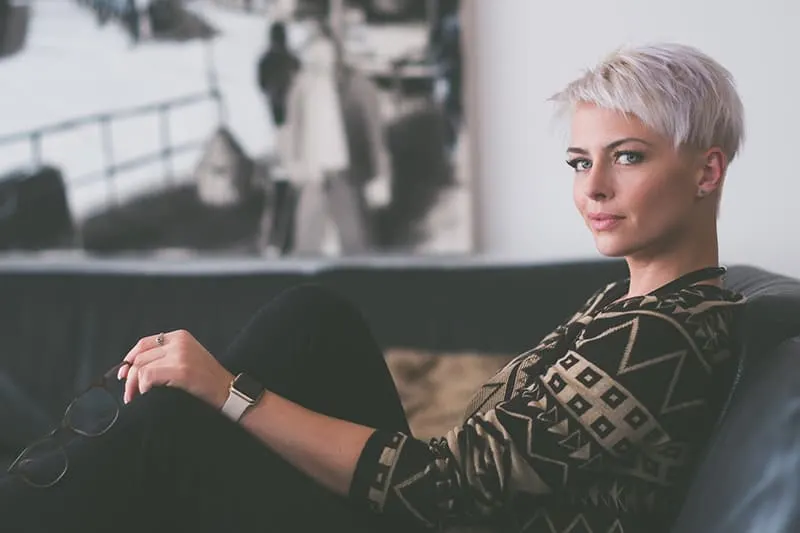 25. "Beauty is how you feel inside, and it reflects in your eyes. It is not something physical." – Sophia Loren
26. "That's the thing about inner beauty: Unlike physical beauty, which grabs the spotlight on itself, inner beauty shines on everyone, catching them, holding them in its embrace, making them more beautiful." – Unknown
27. "Outer beauty is a gift. Inner beauty is an accomplishment." – Randi G. Fine
28. "Beauty isn't about having a pretty face. It is about having a pretty mind, a pretty heart, and most importantly a beautiful soul." – Unknown
29. "There is no definition of beauty, but when you can see someone's spirit coming through, something unexplainable, that's beautiful to me." – Liv Tyler
30. "True beauty is not related to what color your hair is or what color your eyes are. True beauty is about who you are as a human being, your principles, your moral compass."– Ellen DeGeneres
Best Quotes About Praising Inner Beauty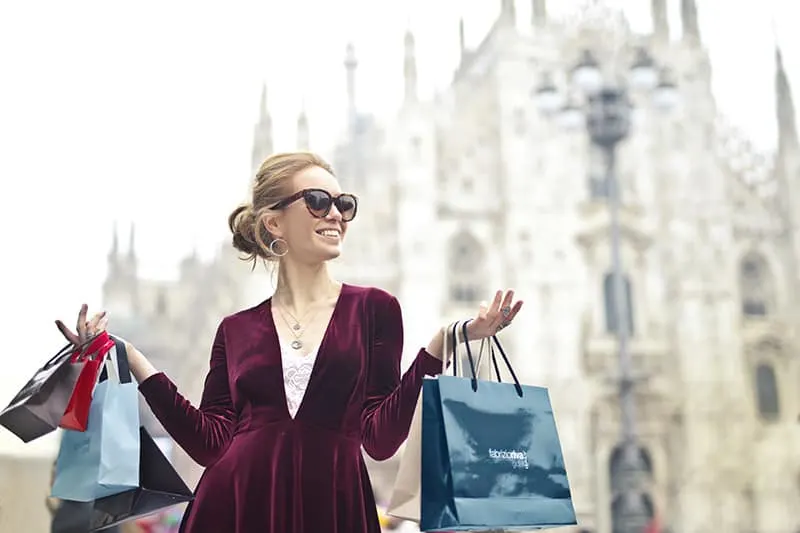 31. "Some of us teach ourselves and our children to love the superficial outer; our looks, hair, skin, clothes rather than the greater beauty that resides within whereas it is that inner beauty that really defines you and who you truly are." – Rassool Jibraeel Snyman
32. "The fountain of beauty is the heart and every generous thought illustrates the walls of your chamber." – Francis Quarles
33. "No matter how plain a woman may be, if truth and honesty are written across her face, she will be beautiful." – Eleanor Roosevelt
34. "Create a beautiful inside and you will look beautiful on the outside." – Charles F. Glassman
35. "A pure heart is superlatively rare and even more attractive." – J.S.B. Morse
36. "Pretty is something you're born with. But beautiful, that's an equal opportunity adjective." – Ralph Waldo Emerson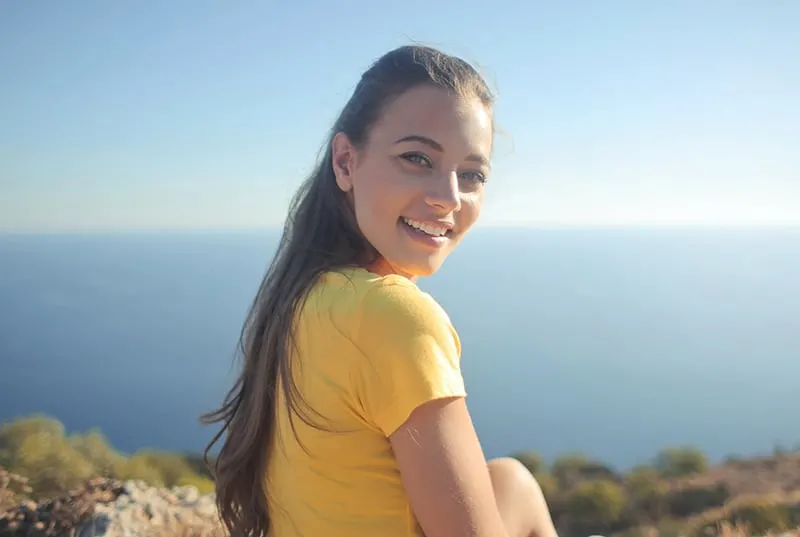 37. "Beauty shouldn't be about changing yourself to achieve an ideal or be more socially acceptable. Real beauty, the interesting, truly pleasing kind, is about honoring the beauty within you and without you. It's about knowing that someone else's definition of pretty has no hold over you." – Golda Poretsky
38. "Some of the most beautiful things worth having in your life come wrapped in a crown of thorns." – Shannon L. Alder
39. "One beautiful heart is better than thousands of beautiful faces." – Mariane Corbito
40. "People are like stained-glass windows. They sparkle and shine when the sun is out, but when the darkness sets in, their true beauty is revealed only if there is a light from within." – Elisabeth Kübler-Ross
41. "When you're a beautiful person on the inside, nothing in the world can change that about you. Jealousy is the result of one's lack of self-confidence, self-worth, and self-acceptance. The Lesson: If you can't accept yourself, then certainly no one else will." – Sasha Azevedo
42. "Focus on your inner beauty. Outer beauty will draw people to you, inner beauty will keep them in your presence." – Robert Overstreet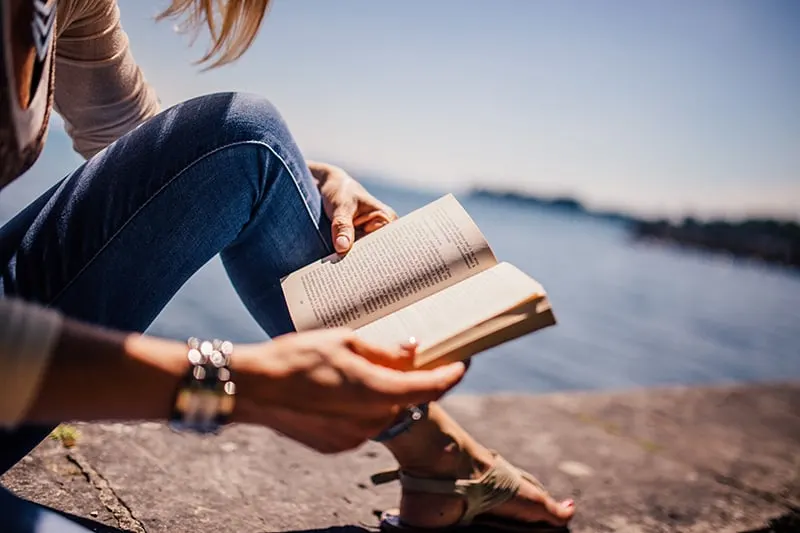 43. "Outer beauty is inner beauty made visible." – Paulo Coelho
44. "No beauty shines brighter than that of a good heart." – Unknown
45. "Happiness and confidence are the prettiest things you can wear." – Taylor Swift
46. "As we all know, there is inner beauty and outer beauty. If we examine inner beauty, to me there is nothing more beautiful than inner peace, in a man or a woman." – Alice Greczyn
47. "I believe inner beauty is beauty in its truest form. When we nurture ourselves, it brings an inevitable, positive transformation." – Paula Abdul
48. "Character develops in stream of struggle and adversity. Character is foundation of your inner beauty which reflects in your personality." – Anil Sinha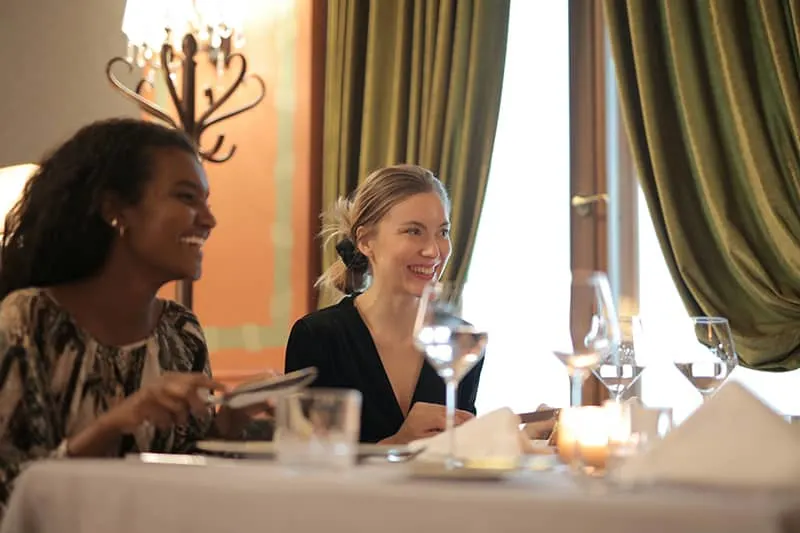 49. "People often say that 'beauty is in the eye of the beholder,' and I say that the most liberating thing about beauty is realizing that you are the beholder. This empowers us to find beauty in places where others have not dared to look, including inside ourselves." – Salma Hayek
50. "Beauty is being the best possible version of yourself, inside and out." – Audrey Hepburn
51. "Your beauty should not come from outward adornment, such as elaborate hairstyles and the wearing of gold jewelry or fine clothes. Rather, it should be that of your inner self, the unfading beauty of a gentle and quiet spirit, which is of great worth in God's sight." – 1 Peter 3:3-4 (NIV)
52. "Beauty is defined not by our physical appearance but who we choose to be." – Andrew Davenport
53. "Whole life is a search for beauty. But, when the beauty is found inside, the search ends and a beautiful journey begins." – Harshit Walia
54. "Beauty is not something you buy; instead, beauty is what lies within." – Byron Pulsifer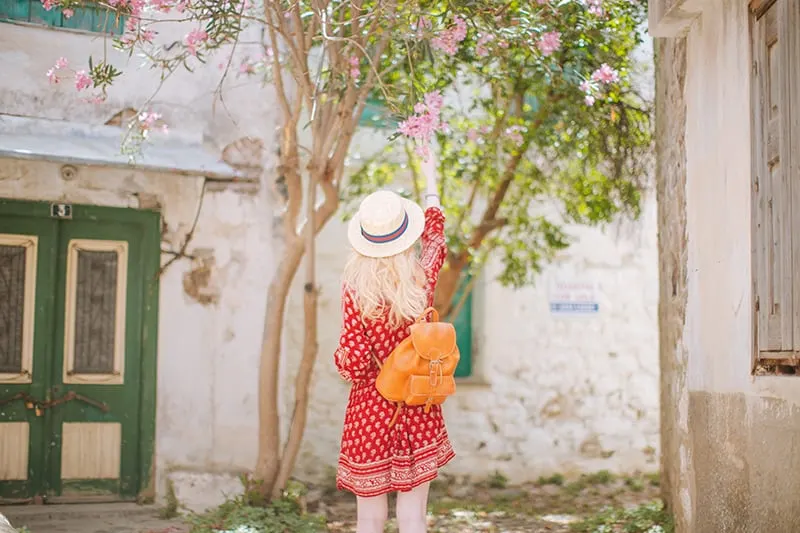 55. "Angels only care about what you look like on the inside. A pure heart is the vessel that contains a soul's true beauty." – Molly Friedenfeld
56. "How I feel about myself is more important than how I look. Feeling confident, being comfortable in your skin – that's what really makes you beautiful." – Bobbi Brown
57. "We see the beauty within and cannot say no." – Dave Eggers (A Heartbreaking Work of Staggering Genius)
58. "Some people, no matter how old they get, never lose their beauty – they merely move it from their faces into their hearts." – Martin Buxbaum
59. "Beauty is a radiance that originates from within and comes from inner security and strong character." – Jane Seymour
60. "Whenever you are creating beauty around you, you are restoring your own soul." – Alice Walker
I truly hope these inner beauty quotes have brightened your day and reminded you of all the things that really matter in life.
If you're feeling inspired about making the world a better place, feel free to share these amazing words of wisdom with others. Because you know what they say: Sharing is caring!
See also: How To Embrace Your Inner Beauty (And Not What The Media Imposes)