Life isn't difficult, it's just unpredictable. We all have moments when we're down for some reason and could use some words of encouragement.
These keep going quotes will motivate you to never lose hope even when life challenges you the most.
We all go through some tough times that leave lasting marks on our lives, but also teach us very valuable life lessons.
In those moments, the most important thing is that we should neither lose faith in God nor in ourselves.
We must never give up. We must keep going because, as impossible as it may seem to us in those moments, there is always a light at the end of the tunnel.
And, if you don't keep going, you'll never be able to find that light, you'll be stuck in the darkness forever.
You must be aware of the fact that everything in life is temporary, both good and bad. If you want to live a happy life, you must arm yourself with positive thoughts and good vibes.
If you feel like you're losing all hope and you think that giving up is the only option, check out these best quotes and words of encouragement below.
Motivational Keep Going Quotes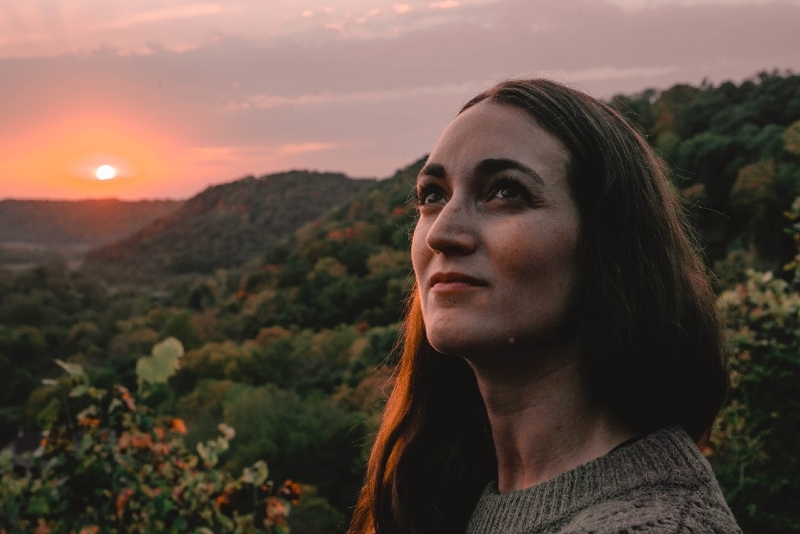 These motivational quotes will give you hope and lift your spirit when you most need it, when you feel like you don't have the strength to carry on.
1. "To have faith doesn't mean you get any less frustrated when you don't do your best, but you know that it's not life and death. Take what you're given, and when you continue to work hard, you will see results. That will give you the confidence you need to keep going." – Tom Lehman
2. "Don't give up on your daydream! That little voice inside is telling you how to live your life with intent & purpose." – Dawn Gluskin
3. "If you keep going with a definite purpose, you will find the way and reach the destination." – Debasish Mridha
4. "What's done is done. What's gone is gone. One of life's lessons is always moving on. It's okay to look back to see how far you've come but keep moving forward." – Roy T. Bennett, The Light in the Heart
5. "Don't listen to what anybody says except the people who encourage you. If it's what you want to do and it's within yourself, then keep going and try to do it for the rest of your life." – Jake Gyllenhaal
6. "To everyone battling a difficulty or under attack right now, smile, keep your head up, keep moving and stay positive, you'll get through it." – Germany Kent
7. "Don't do it! Don't you dare think about giving up! EVERYTHING has a process. Work with the process, not against it. Move forward with purpose and never stop believing. You can do this! You know you can." – Stephanie Lahart
8. "Keep on going and chances are you will stumble on something, perhaps when you are least expecting it. I have never heard of anyone stumbling on something sitting down." – Charles F. Kettering
9. "If you really want to eat, keep climbing. The fruits are on the top of the tree. Stretch your hands and keep stretching them. Success is on the top, keep going." – Israelmore Ayivor
10. "Feeling tired? Feeling overwhelmed? Feeling defeated? Feeling like it's too much? Feeling like it's too hard? Feeling like it's not worth it? Overthinking everything? Take a look back to see how far you've come. And keep going." – Tanya Masse
11. "The lesson is this: When the road gets dark and all hope seems lost, there's nothing to do but keep going. We, like Bilbo, must keep up our "hobbitry in heart." Even more important, as people of faith, we recognize that we are not alone. Whatever happens from this point on, we put our trust in God. And we go on." – Sarah Arthur
12. "If you can't fly then run, if you can't run then walk, if you can't walk then crawl, but whatever you do you have to keep moving forward." – Martin Luther King Jr
13. "Believe in yourself, take on your challenges, dig deep within yourself to conquer fears. Never let anyone bring you down. You got to keep going." – Chantal Sutherland
14. "No matter what you're facing, failure never has to be the end of a sentence. You can always put a nice bold comma on that disaster, take a breath, and continue right on. Hold on, but don't hold still. Keep turning the pages of your story until you reach an easier chapter, and you just might end up somewhere better than where you started. With a fresh, unexpired Starbucks pastry. And enough hope to spare." – Kristina Kuzmic
15. "Pat yourself on the back when you win. And when you don't, just keep moving! So long as you don't stop moving, Soon you may realize just how close you are to winning!" – Chinonye J. Chidolue
16. "Don't quit because you are not good enough, keep going because you are not good enough yet. You don't quit driving halfway to your destination because you are not there, you keep driving because you are not there yet. You keep driving until you get there. You keep trying until you are good enough." – Richelle E. Goodrich
17. "There may be no light at the end of the tunnel, but there's certainly enough air, enough oxygen for you to keep going. And you must keep going, because that is your duty." – Mani Ashwin
18. "I always tell my kids if you lay down, people will step over you. But if you keep scrambling, if you keep going, someone will always, always give you a hand. Always. But you gotta keep dancing, you gotta keep your feet moving." – Morgan Freeman
19. "But whatever comes your way, you must keep moving forward. Always keep moving forward." – K. Weikel
20. "In darkness, you only need to see just as far as your headlights extend. As long as you keep going, it is enough." – Alexandra Bracken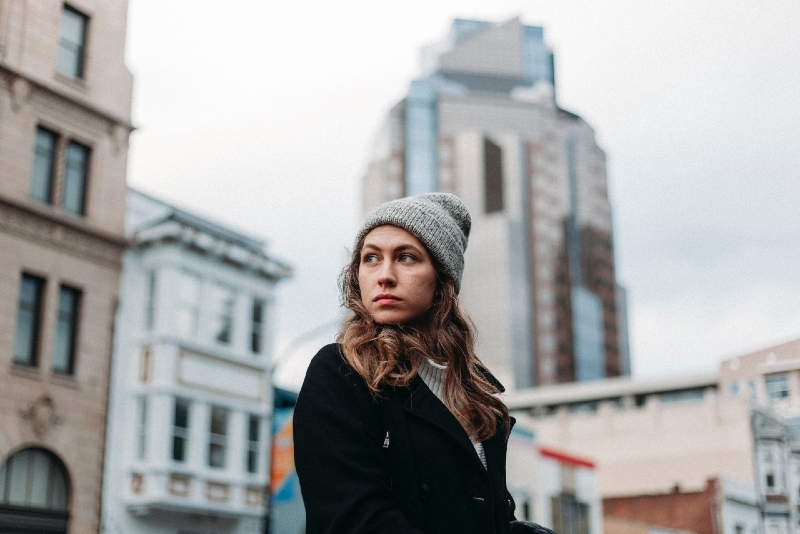 21. "Press forward. Do not stop, do not linger in your journey, but strive for the mark set before you." – George Whitefield
22. "If you are going through hell, keep walking until you reach heaven." – Matshona Dhliwayo
23. "Keep going. No matter what you do, no matter how many times you screw up and think to yourself 'there's no point to carry on', no matter how many people tell you that you can't do it – keep going. Don't quit. Don't quit because a month from now you will be that much closer to your goal than you are now. Yesterday you said tomorrow. Make today count." – Unknown
24. "Just keep going like crazy and look back when it's over. Otherwise, you just get confused." – Cliff Burton
See also: God Quotes: Uplifting Sayings To Inspire And Empower You
Inspirational Keep Going Quotes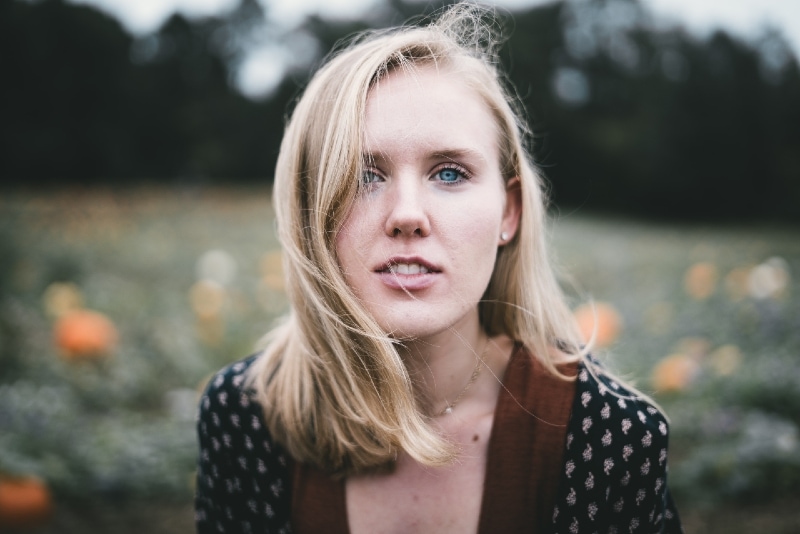 These inspirational life quotes below will help you embrace everything that life throws at you.
With these wisdom quotes you'll understand that all the things that happen in your life were meant for you and only you, and that it was all sent your way for some reason.
1. "What winning is to me is not giving up, is no matter what's thrown at me, I can take it. And I can keep going." – Patrick Swayze
2. "Reward yourself after hard work. This will encourage you to keep going and to keep growing." – Robert Celner
3. "Courage is not having the strength to go on; it is going on when you don't have the strength." – Theodore Roosevelt
4. "Most of the important things in the world have been accomplished by people who have kept on trying when there seemed to be no hope at all." – Dale Carnegie
5. "With age, you see people fail more. You see yourself fail more. How do you keep that fearlessness of a kid? You keep going. Luckily, I'm not afraid to make a fool of myself." – Hugh Jackman
6. "Keep going on hikes, keep having your friends in your life, keep that downtime sacred as well because as hard as you work in any job, it's really nice to have the relaxing de-stressors. Stress is the worst thing. That's the ultimate demise of any good thing." – Dianna Elise Agron
7. "In our ever-changing universe, lives collide, and, like runaway planets, we just keep going." – Michael R. French, Once Upon a Lie
8. "Even if you feel like you're giving it your all, but still not seeing the desired results; Keep Going. Sometimes the Key to Your Breakthrough is to Persevere and to Not Give Up." – Jeanette Coron
9. "Determination gives you the resolve to keep going in spite of the roadblocks that lay before you." – Denis Waitley
10. "It's been one of those years where you just try to keep going and learn on what you need to do to make yourself better. You just have to keep going." – Kyle Busch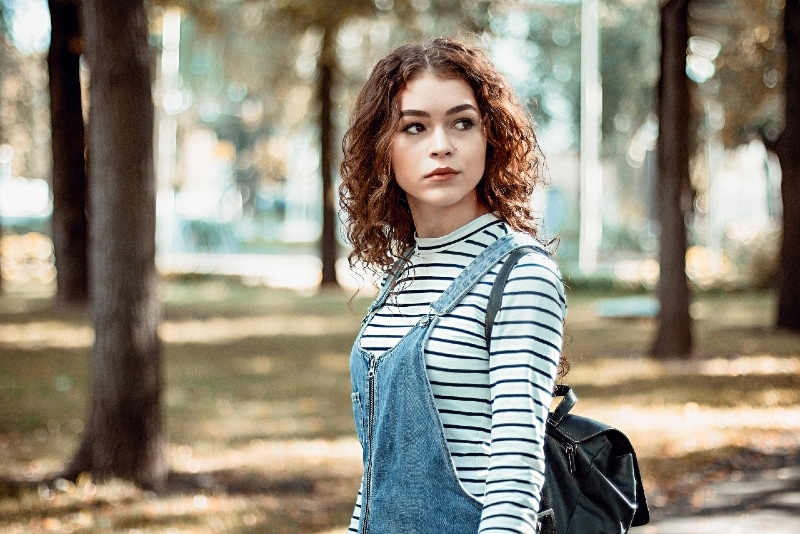 11. "Around here, however, we don't look backwards for very long. We keep moving forward, opening up new doors and doing new things, because we're curious … and curiosity keeps leading us down new paths." – Walt Disney
12. "One of the biggest lessons I've learned is that life can change unexpectedly and instantaneously. Regardless, you have to keep putting one foot in front of the other, so that when life unexpectedly changes for the better – you already know how to walk and can seize it." – Brittany Burgunder
13. "Even if I don't finish, we need others to continue. It's got to keep going." – Terry Fox
14. "It takes your knowing to decide on your going. If you know where you are going, you will keep going because you have already seen yourself gone." – Israelmore Ayivor
15. "I am not judged by the number of times I fail, but by the number of times I succeed: and the number of times I succeed is in direct proportion to the number of times I fail and keep trying." – Tom Hopkins
16. "Fantasy has a dark side to it. It also has a light hemisphere – the power of the human imagination to keep going, to imagine a better tomorrow." – Tim O'Brien
17. "Courage doesn't always roar, sometimes it's the quiet voice at the end of the day whispering 'I will try again tomorrow'." – Mary Anne Radmacher
18. "Experience has taught me how important it is to just keep going, focusing on running fast and relaxed. Eventually it passes and the flow returns. It's part of racing." – Frank Shorter
19. "The most important thing is to keep going. The second most important thing is to choose the right direction." – Maxime Lagacé
20. "I'm not going to do it. I'm not going to wish for a perfect life. The things that knock you down in life are tests, forcing you to make a choice between giving in and remaining on the ground or wiping the dirt off and standing up even taller than you did before you were knocked down. I'm choosing to stand up taller. I'll probably get knocked down a few more times before this life is through with me, but I can guarantee you I'll never stay on the ground." – Colleen Hoover, Hopeless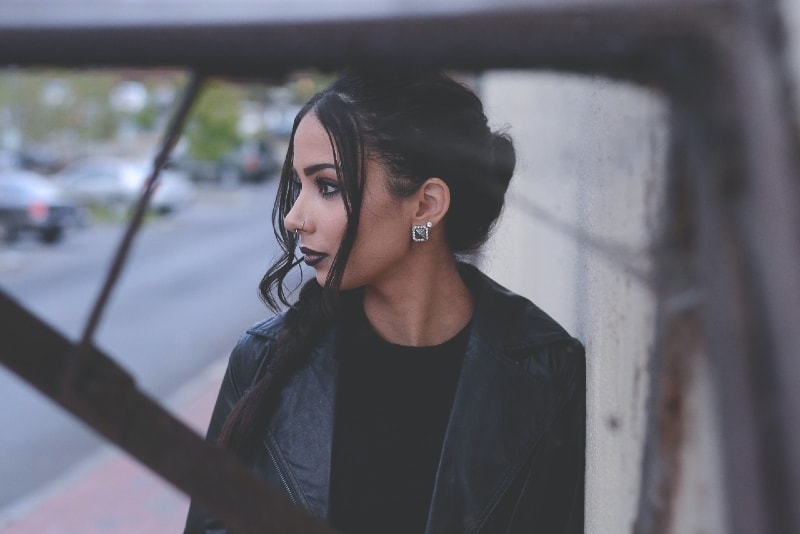 21. "How often do you think we write our own ending before the story is even finished? How often do we give up on ourselves when our lives are just starting? Things get hard and we immediately back away and assume that means we're going in the wrong direction, doing the wrong thing. If anything, when the waters get thick, that's our sign to keep going." – Rachel Van Dyken
22. "I'm always swimming forward like a shark. You just keep going and you don't rest. I love waking up knowing that I have a problem to solve." – Nile Rodgers
23. "We get brave. We move. We believe. We keep going." – Ava, You Are Safe Here.
24. "Meet some people who care about poetry the way you do. You'll have that readership. Keep going until you know you're doing work that's worthy. And then see what happens. That's my advice." – Philip Levine
25. "So long as the man with ambition is a failure, the world will tell him to let go of his ideal; but when his ambition is realized, the world will praise him for the persistence and the determination that he manifested during his dark hours, and everybody will point to his life as an example for coming generations. This is invariably the rule. Therefore pay no attention to what the world says when you are down. Be determined to get up, to reach the highest goal you have in view, and you will." – Christian D. Larson
26. "For a long time, music was hope. Now it seems music isn't enough to make me happy. It used to be that's all I needed to keep going. Now I need other things to take up the other parts of my life." – Juliana Hatfield
27. "My attitude has always been, if you fall flat on your face, at least you're moving forward. All you have to do is get back up and try again." – Richard Branson
28. "Never give up,keep going,don't quit,die in your tracks before ever giving up.If we back down every time we are faced with something tough,we are complete failures." – LT. Lavoir
29. "My mission in life is not merely to survive, but to thrive; and to do so with some passion, some compassion, some humor, and some style." – Maya Angelou
30. "I am not the richest, smartest or most talented person in the world, but I succeed because I keep going and going and going." – Sylvester Stallone
31. "Success is the result of moving forward. Concentrate on that fact, regardless of how slow or fast, how poorly or well things seem to be going. If you are moving forward, you are succeeding." – Richelle E. Goodrich
32. "You just have to keep on doing what you do. It's the lesson I get from my husband; he just says, Keep going. Start by starting." – Meryl Streep
33. "Yes, a deep lesson from the postage stamp. It attaches itself to a moveable material, the envelope and gets going. A good relationship keeps you going forward; a bad one keeps you static. Attach yourself to someone who is also going forward and you will also get there." – Israelmore Ayivor
34. "It is the combination of reasonable talent and the ability to keep going in the face of defeat that leads to success." – Martin Seligman
35. "Hope is valuable. The smallest fraction of hope can grow into the abundant mountain you need to keep going." – Kaylee Stepkoski
36. "As long as I'm working, I'm happy. You see my face – great. You don't see my face – too bad, I don't care. I'll keep going." – John DiMaggio
37. "You are loved by God and angels. You are loved by people in this world and in the world beyond. They – we – are rooting for you, so stand up and keep working things out." – Richelle E. Goodrich
38. "You just do it. You force yourself to get up. You force yourself to put one foot before the other, and God damn it, you refuse to let it get to you. You fight. You cry. You curse. Then you go about the business of living. That's how I've done it. There's no other way." – Elizabeth Taylor
39. "We're all looking for a peaceful and safe place, but maybe there is no such place. But we keep going no matter what's waiting for us down the road. We don't stop living." – Fuyumi Soryo
40. "There comes some special times that you got to keep 'impossibility thinkers' behind you and walk with those are prepared to go forward with you because that is the only option to keep you going!" – Israelmore Ayivor
Short Inspirational Quotes To Keep Going
Here are also some short inspirational hope quotes that will help you get through some tough times in your life.
1. "Don't watch the clock; do what it does. Keep going." – Sam Levenson
2. "If you're going through hell, keep going." – Winston Churchill
3. "I'll keep going till my face falls off." – Barbara Cartland
4. "You just gotta keep going and fighting for everything, and one day you'll get to where you want." – Naomi Osaka
5. "Also, stick around. Don't lose your heart, just keep going, keep at it." – Mark Ruffalo
6. "You learn to rise above a lot of bad things that happen in your life. And you have to keep going." – Lauren Bacall
7. "I don't want to look back. I want to keep going forward, I still have something to say to people." – Joe Strummer
8. "When the going gets tough, put one foot in front of the other and just keep going. Don't give up." – Roy T. Bennett, The Light in the Heart
9. "Art is longing. You never arrive, but you keep going in the hope that you will." – Anselm Kiefer
10. "We're not going to quit. We're going to keep going after everybody." – Keith Tkachuk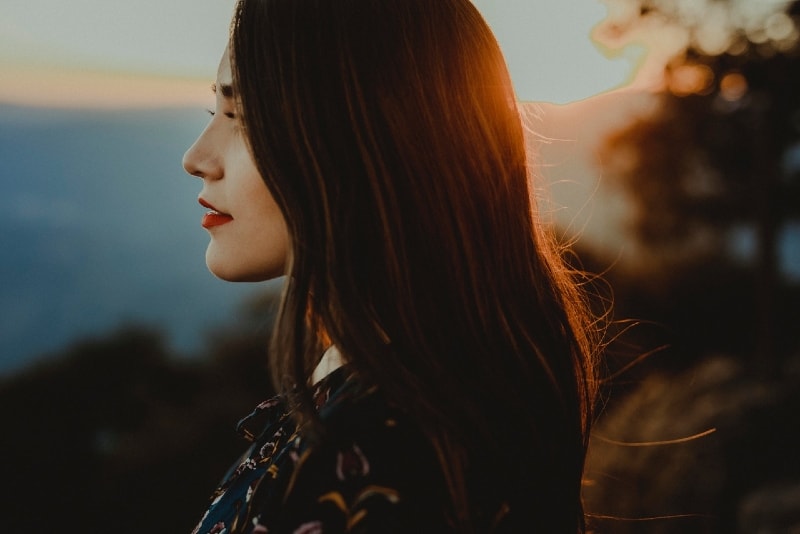 11. "You may fall many times, but you must keep going." – Debasish Mridha
12. "Big shots are only little shots who kept shooting." – Christopher Morley
13. "I have younger friends who don't work, and they aren't doing so well. My secret is to keep going, keep working." – Les Paul
14. "You simply have to put one foot in front of the other and keep going. Put blinders on and plow right ahead." – George Lucas
15. "You learn more from losing than winning. You learn how to keep going." – Morgan Wootten
16. "When the going gets tough, the tough get going." – Joseph Kennedy
17. "We're involved in trillions of little acts just to keep going." – Morrie Schwartz
18. "Life is like riding a bicycle. To keep your balance, you must keep moving." – Albert Einstein
19. "Failure is a bend in the road, not the end of the road. Learn from failure and keep moving forward." – Roy T. Bennett
20. "Bad experience is a school that only fools keep going to." – Ezra Taft Benson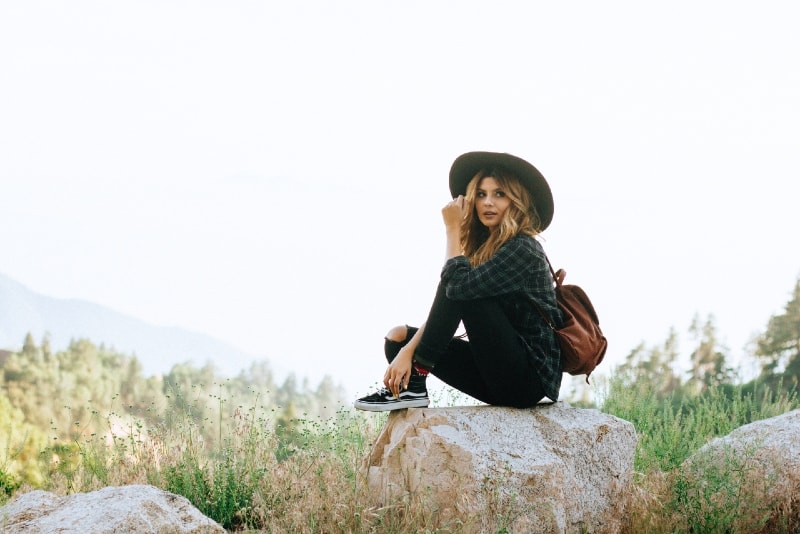 21. "Things aren't always easy, but you just have to keep going and don't let the small stuff bog you down." – Stella Maeve
22. "The race does not always go to the swift, but to those who keep on running." – Unknown
23. "One thing I've come to learn about myself is that I have to keep going." – Andrew Mason
24. "Life has got all those twists and turns. You've got to hold on tight and off you go." – Nicole Kidman
25. "People can say what they want about me. But I've got a big heart and will keep going." – Tyson Fury
26. "I don't know what lies ahead, but I want to keep going forever…" – Fuyumi Soryo
27. "If you stop, you'll lose everything. You've got to keep going." – Greyson Chance
28. "The only requirement for advancement is the will to keep going." – Unknown
29. "Let everything happen to you. Beauty and terror. Just keep going. No feeling is final." – Rainer Maria Rilke
30. "Only one person can stop me or keep me going; I myself." – Vikrmn
31. "Our greatest weakness lies in giving up. The most certain way to succeed is always to try just one more time." – Thomas A. Edison
32. "I just wanted to stay on the attack. I wanted to keep going and not give him any break." – Ryan Watson
33. "Motivation is what gets you started. Habit is what keeps you going." – Jim Ryun
34. "A bad day doesn't cancel out a good life. Keep going." – Richie Norton
35. "When things are going good they just keep going good." – Fuzzy Zoeller
36. "No road is long enough as long as you 'keep on going'." – jmemo
See also: Heart Touching Love Quotes; 100+ Heart-Melting Quotes For Your Loved One
To Wrap Up
I hope these encouragement quotes helped you realize that the only way you'll get through the rough patches in your life is if you keep moving forward, if you keep fighting it.
As you can see, these keep going quotes teach us how it's all about self-confidence and self-love. If you have faith in yourself, you'll always keep going, no matter what.
All those dark moments in your life may leave some marks on your mental health, that's why it's important to be optimistic and have positive thoughts.
Also, you should never lose hope because it would mean that you're surrendering and only weak people do that. Stay strong, hold on, and fight everything that life throws at you!