​What Is A Trophy Husband?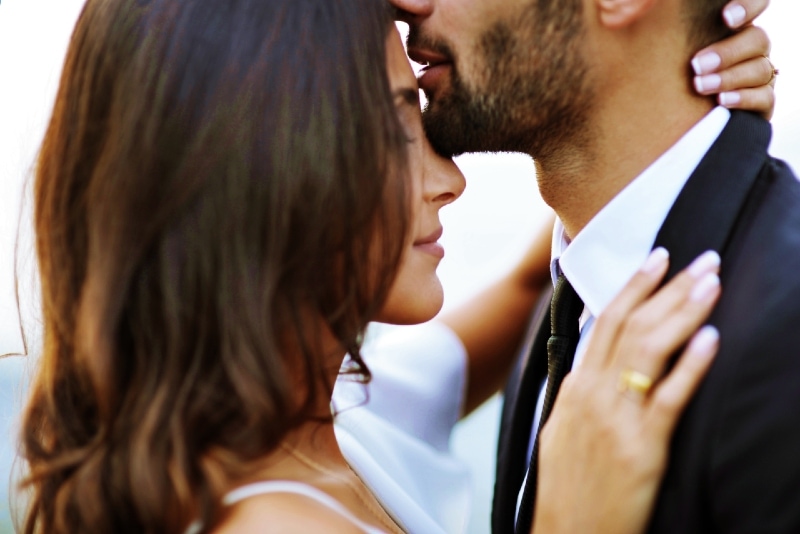 Being the trophy husband is the best role you could take on in life. Basically, you have zero real responsibilities and you spend most of your day drinking cocktails at pool parties.
According to the definition of a trophy husband, you're married to a woman who brings home the bacon and you have all the time in the world to spend her money together with your children.
You only worry about your next gym appointment, the best outfit to wear for that gala event next weekend and whether your living room should be in a retro or modern style.
Sounds like the perfect way to spend your entire life, doesn't it? Well, this isn't only a dream. In fact, if you follow the tips below, you can turn it into your reality in the blink of an eye.
Here is a step-by-step guide on becoming a trophy husband.
Take care of your looks…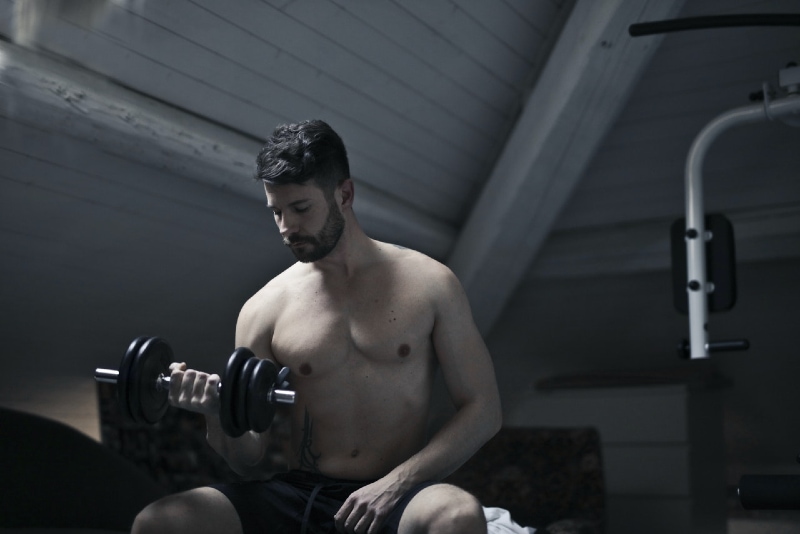 Let's be real; you can't expect to be a woman's arm candy if you're not physically attractive.
You're looking for ways to become someone's trophy husband and taking care of your looks is the first step toward your dream becoming reality.
I know that you're probably used to males being the ones who pay a lot of attention to their prey's beauty.
However, in this situation, the tables are completely turned. Don't worry, you don't necessarily have to be naturally attractive. You see, your appearance is something that can be worked on.
You don't have it as easy as ladies who can change their entire looks with a bit of make-up. However, growing a beard and hiring a personal trainer will help you become more appealing and, consequently, more confident.
Just remember that good looks rarely fall from the sky. The truth is that you'll have to work hard in order to achieve your final goal.
You'll have to invest a lot of time, effort and patience into becoming the best possible version of yourself.
Nevertheless, I can guarantee you one thing; it will be worth it. All of this will pay off because you will get back everything you invest and more.
… and your clothes and manners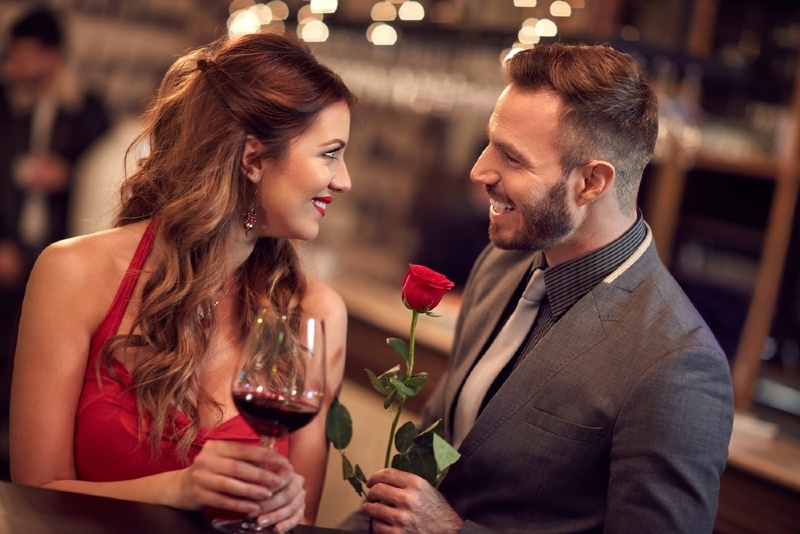 The truth is that you'll also have to invest a lot of money and effort into your clothes. You see, every woman who is looking for a trophy man wants a classy male by her side.
First and foremost, this means that you have to be dressed for the occasion. Be aware that your potential wife is a career woman who often goes to fancy events, such as premieres, parties or dinner meetings.
If you are nothing more than her boy toy, she won't give a damn about how you look to other people. She is attracted to you so as far as she is concerned, you could be walking around in your sweatpants all the time.
However, you are and will become much more than this. As this woman's husband, you'll be her plus-one wherever she goes, so she will expect you not to embarrass her in front of her clique.
The same goes for your manners. This woman has to see that you're a real gentleman who knows how to treat a lady accordingly.
You could be the best-looking guy in the world but trust me, if you don't pay attention to your clothes and behavior, you'll never reach your goal.
Go after older women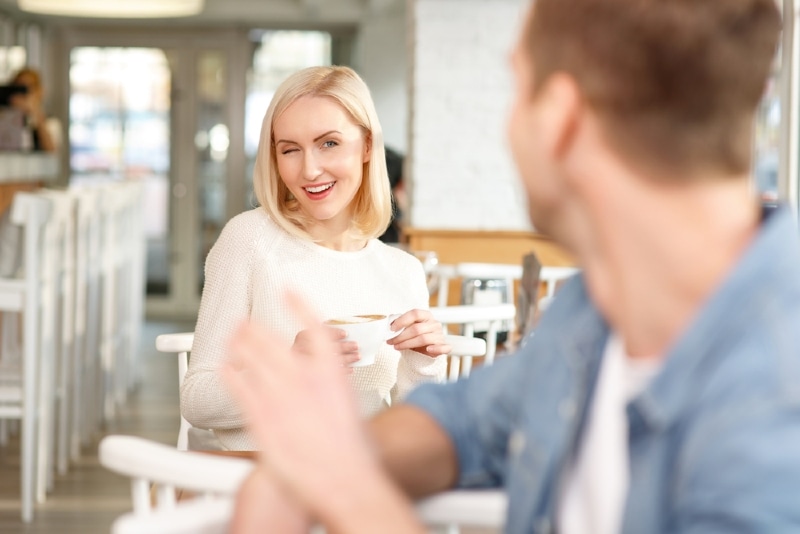 This is one of the most important tips common to almost every potential trophy husband out there. Of course, every rule has an exception and it's not like this age gap is mandatory.
However, I strongly recommend that you put most of your focus on older women. This might sound brutal but I'll be honest; they're an easier prey to catch.
Besides, older people are flattered to have a younger partner. After all, this is what a trophy wife is all about too; an attractive young girl married to an often not-so-appealing older man.
Also, in most cases, older women already know what they want. There will be much less game playing with them.
Finally, as harsh as this might sound, an older woman's biological clock is ticking. She is more likely to marry you than waste another couple of years, waiting for true love.
Of course, I'm not referring to women old enough to be your grandma. However, if you try and have an age gap between you and your potential partner, it can only make you more desirable.
Mingle with the right people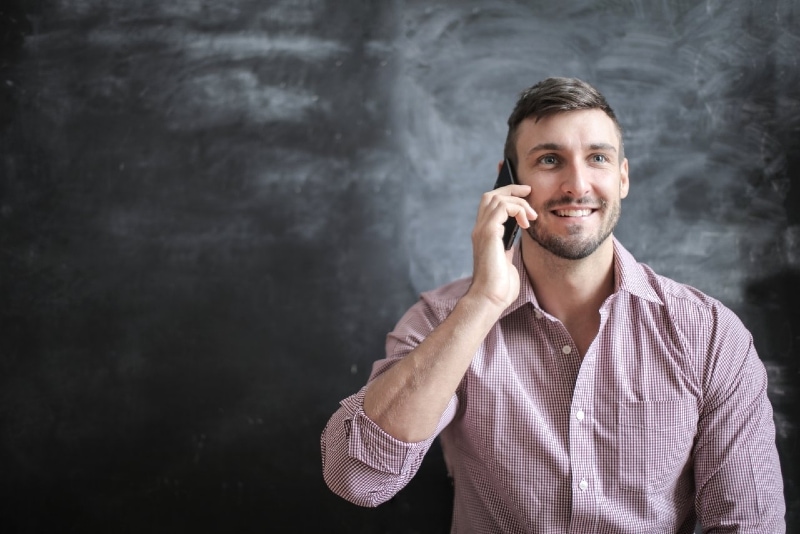 You might have all the possible qualities needed to become a trophy hubby but if you don't know how to meet a woman who will fulfill your needs, all of this is in vain.
Most importantly, you have to know WHERE to meet these women.
Come on, you could be the most charming guy ever, you could have the looks, personality and brains all in one.
However, what good does any of this serve you if it all remains a theory and you never get the opportunity to make it happen.
I assure you that you won't find a woman like this on Tinder or on the dancefloor of your usual club. In fact, even if she does go clubbing, she will always sit in a booth that you have no access to.
This is why it's crucial for you to mingle with the right people if you want to meet your potential wife. You have to be 'popular' and a member of the 'in' crowd.
You won't yet know your potential wife directly. However, you will have to have some important friends who, on the other hand, will have a few acquaintances who fit the profile you're looking for.
Besides, she will always go out with you if you're a friend of a friend more than if you're a complete stranger to her.
I know this probably sounds you like you're back in high school but this is how things really are in adult life as well.
When I mentioned your popularity, I didn't mean about you being famous. Instead, I mean about the fact that people simply know you or about you.
Keep your eyes on the prize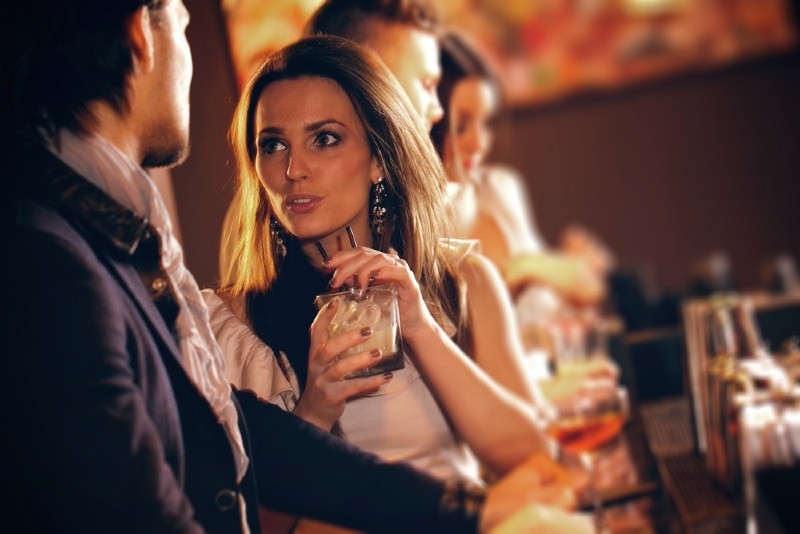 Now that we've covered the basics and the situation in general, it's about time for something concrete. It's time to choose your 'victim'.
You could be the best trophy husband material ever but if you don't focus only on one woman, you're doomed. After all, your knowledge serves you for nothing if there is no one you can apply it to.
Therefore, get real and have your eyes only on one woman.
Not only that but do everything in your power to create an illusion in which she's the only one you're interested in as well. This is the only way she'll see you as her future trophy husband.
Don't be too educated
As much as you're this woman's arm candy, she still plans on spending the rest of her life with you. Therefore, it won't be enough for you to just be handsome and attractive.
Basically, what I'm trying to say is that you have to have some brains as well. She wants to build a life and a family with you and she'll only do that if you're smart.
Besides, this woman also sees you as genetic material and she doesn't want her potential children to inherit your lack of wisdom, if that's the case.
The truth is that no woman wants a guy who knows literally nothing about life and whom she can only show off. That is exactly why you have to have some formal education and, more importantly, general knowledge.
Your future wife will take you to events and dinners with her successful friends who will ask you about your education. Therefore, you should at least have completed grad school.
However, there is a catch here as well. You have to be educated but you can't be too educated. Remember, she's the dominant figure here.
She's the breadwinner and you're the gold digger. Therefore, she has to be more educated than you. You can't graduate from medical or law school and expect someone to see you as her future trophy husband.
Your education should actually just exist on a piece of paper.
In fact, it would be best if you could graduate with something 'useless', e.g. from a grad school that won't get you a career and a qualification with which you'll have a hard time finding a decent job.
Your needs come second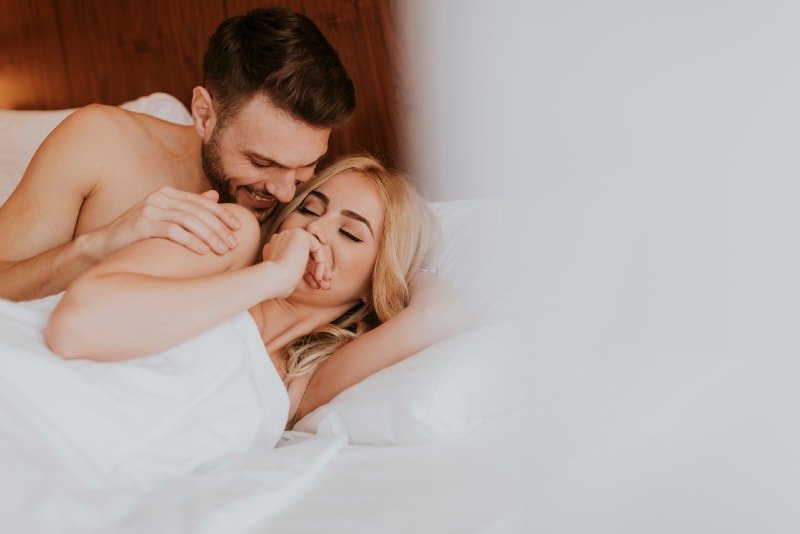 Whether you like it or not, from now on and for as long as you're with this woman, your needs will always come second.
She chose you to be her status symbol, not to make any compromises with you.
I'm not saying here that you'll be treated like a slave or that your desires are completely irrelevant. Nevertheless, she is always at the top of everyone's priority list (especially yours, as her husband).
Her well-being is your primary concern and it is in first place, no matter what. This goes for her health (including her mental health), her emotional and physical needs, as well as spending habits.
Your future wife has to always feel like she's the dominant one. You're a beta man here, while she's an alpha female.
You're the one who adapts to her lifestyle, not the other way around. You're at her beck and call all the time.
Most importantly, it's your job to make sure she is constantly taken care of. You're here to spoil her and to fulfill all of her desires.
You stay in the background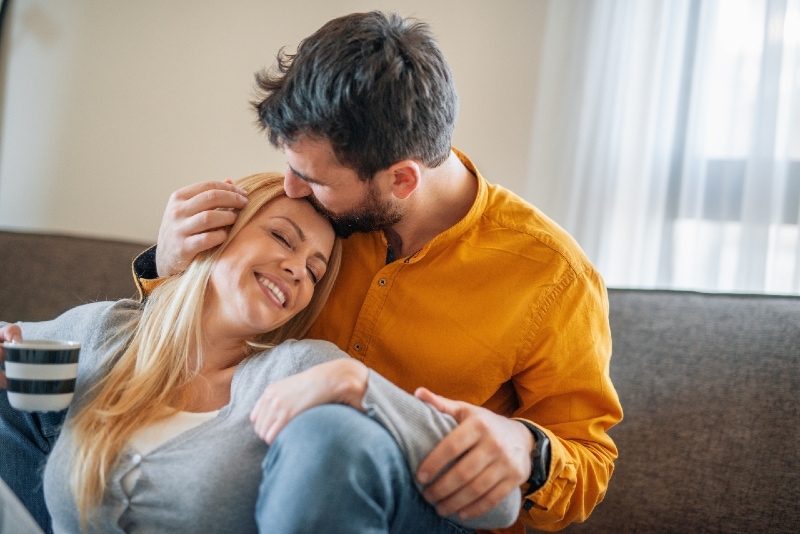 Your woman is the dominant one in your romance and therefore, she is always the one in the foreground and the one under the spotlight.
On the other hand, you will stay in the background. You're there to support her emotionally and to give her the encouragement she needs.
You're there to patiently wait for her to get home after a long day, there to make her feel more confident and to make her life easier.
Basically, you're not visible to the rest of the world until the moment comes when she needs you to be. You're at her disposal and are always ready for her to call your name and ask for your help.
Give her your undivided attention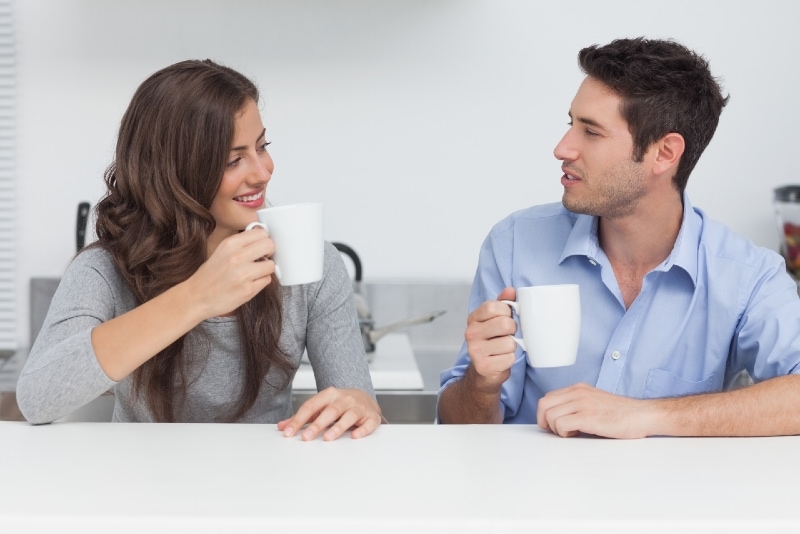 When you're dating other girls, most of the time, you probably pretend to be hard to get, even though you're interested and maybe you've even fallen in love.
I know you do this in order to test her feelings and to make her chase you more. Well, when you're trying to become a trophy hubby, this will all be a part of the past.
There are no games and there is no manipulation or expecting the other party to make the first move.
This woman is self-sufficient. She is successful and she chose you to be a part of her life; you're not here because she needs you.
Therefore, I can assure you that she won't be begging for your attention. She won't be asking for your love unless you give it her on your own.
What I'm trying to advise you here is to give your wife your undivided attention. After all, you know how busy she is during the day.
So, she wants to see her relationship with you as her safe harbor. She wants to feel like home every time she sees you.
Well, it's your job to provide her with these feelings. When necessary, be her best friend who will listen to her problems. Or be her funny trophy husband who will make her laugh and chase away her worries.
Either way, it's important that she knows you're always there, no matter what.
Don't sign a prenup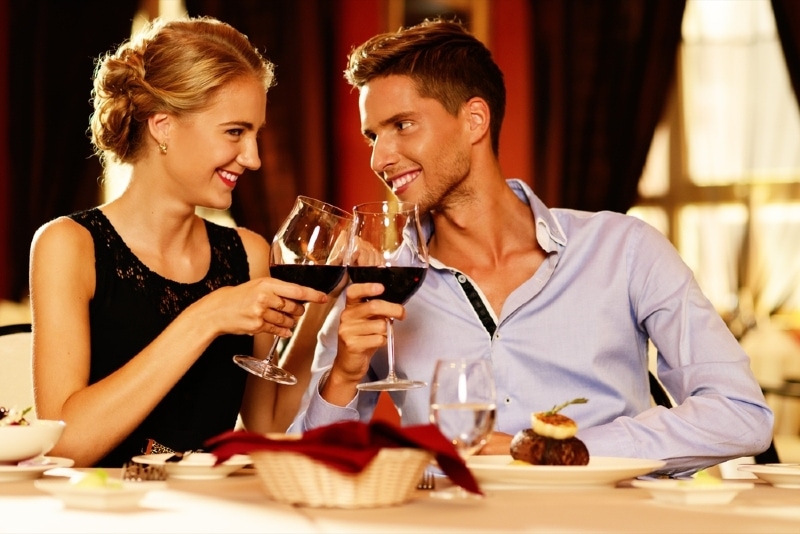 Yes, it's quite possible for you to eventually fall in love with your wife. However, let's be honest; you're initially doing this because you're a gold digger who wants money.
You don't want to be a full-time breadwinner but at the same time, you aspire to have a lavish life. What better way to do so than by marrying someone who has the money you need?
However, what happens when it comes to divorce? No, you shouldn't be thinking about it right from the start but it really is a real possibility. After all, many couples go their separate ways, let alone your kind of couples.
Your wife might get tired of you, she might want to replace you with a younger model or maybe one day you'll have enough of this arrangement.
Whatever happens, the crucial thing here is never to sign a prenup. Otherwise, you're signing away your rights and you'll end up with nothing once you two are over.
If your future wife insists on a prenup before you two get married, act all offended. Turn the tables and accuse her of seeing you as a status symbol instead of the man she loves.
Take on the role of a stay-at-home dad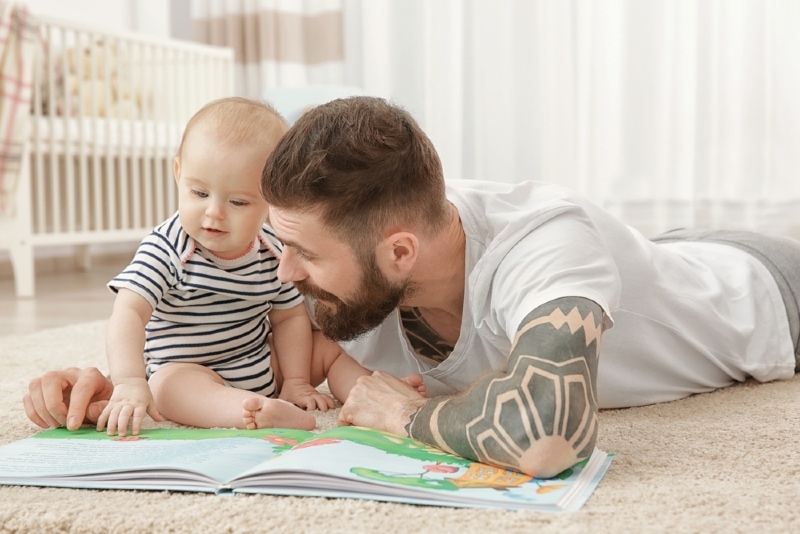 One of the sure-fire ways to keep this woman by your side is to have kids with her. This way, even if you two seperate, there will always be something connecting you for the rest of your lives.
As a new dad, you don't have a full-time job; we've already established that. Well, this is why you should take on the role of a stay-at-home dad.
It's your job to become the best dad ever. Your kids' mom will be busy and physically absent from their lives most of the time.
Therefore, it's your job to try and replace her as much as you can by being a devoted and committed father.
Take care of your appearance with plastic surgery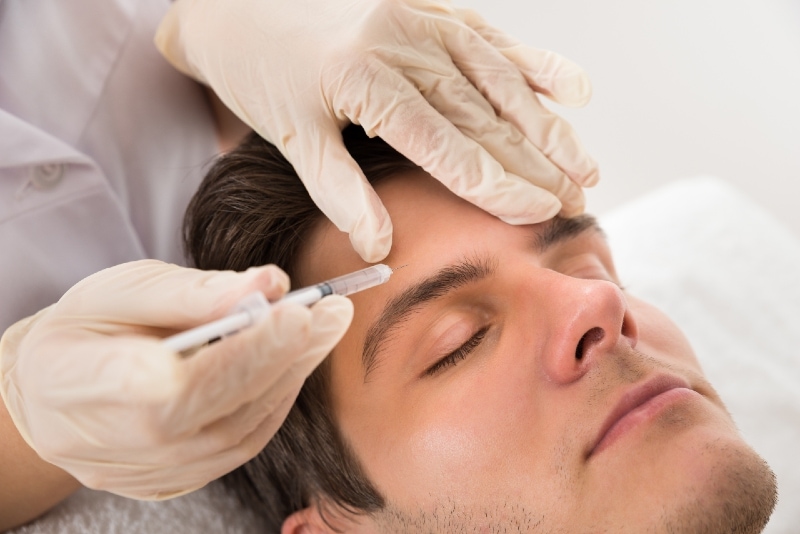 We've already discussed the importance of your good looks. However, if you plan to stay with this woman for the rest of your life (which is your goal), eventually, you'll start growing old.
Your body will change, you'll get wrinkles and you'll even go bald. Nevertheless, don't forget that it's your job to create an illusion here, an illusion of a forever young, attractive, funny husband.
This means that you should keep on taking care of your appearance for as long as you breathe. Don't dare to think that your job is done the moment you say your vows!
Therefore, you'll probably need to undergo some plastic surgery and aesthetic procedures to remain looking as young as possible.
This is not something you should try to run away from. Besides, your wife will finance it, so why not use the chances that life has thrown you?
Make her proud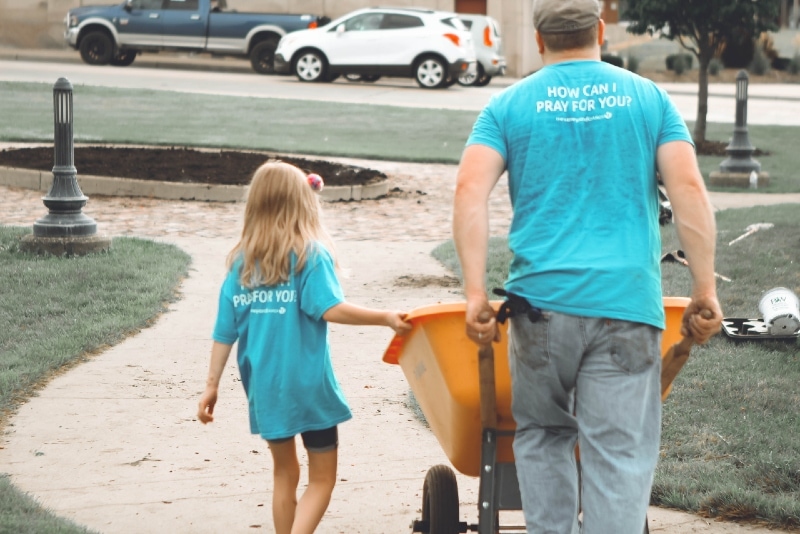 When I say that your wife wants to show you off, I'm not only talking about your looks. She wants to brag about your personality and fancy lifestyle as well.
Besides, just because you don't have an actual career, it doesn't mean that you should spend your entire life doing nothing.
Instead, you have to show her that you take an active role in your life by doing something useful with your free time.
The best thing you can do about this is get involved in charity work. This will show her and the rest of the world that you're a kind person who is not only spending someone else's money.
You could instead direct a non-profit organization. Don't worry, this doesn't need to take up a lot of your spare time; it will just give off a better impression of you.
Besides, what's even more important is that it will make your wife proud.
Celebrity examples of trophy husbands:
Amal Clooney (human rights lawyer) and George Clooney (famous actor)
Hannah Bagshawe (former Head of PR at Mergermarket Ltd.) and Eddie Redmayne (who starred as Stephen Hawking in The Theory of Everything)
Princess Victoria of Sweden and Daniel Westling (formerly a personal trainer)
To Wrap Up:
I'll be honest with you here' being a trophy husband isn't for everyone. Some men simply can't do it, despite all the advantages that come along with it.
However, there are more and more men who don't mind being involved with an alpha woman.
If you choose this path through life, don't feel any less of a man and don't be intimidated by your better half. Just follow the steps mentioned above and you're good to go!