All of us who have a loved one in heaven know how hard it is to cope and how much harder it gets around their birthdays and on the actual date.
A dad is someone who holds the whole family together. When he leaves, a lot of emptiness and sadness is left behind.
On his birthday, we want to do something special. We want to celebrate his life and honor his death.
We want to show our love and nostalgia. Words usually fail us when we have so much to say in our hearts.
Happy birthday dad in heaven quotes are there to help us do just that.
Happy birthday dad …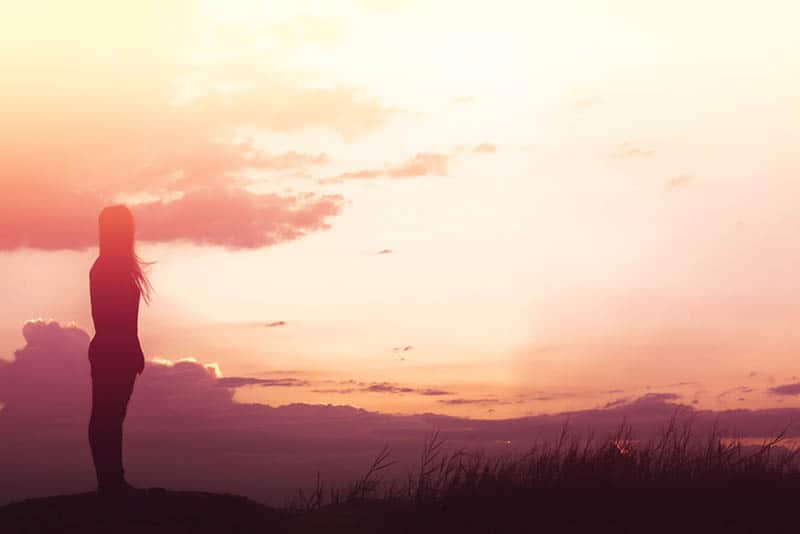 1. For everything that is yet to come, I miss you more than words can say. I am blessed for each and every moment I had you in my life. I know you are smiling down on me from heaven and protecting me every step of the way. I love you, dad.
2. I know you are hiding behind every cloud. That your warmth is in every ray of sunshine that touches my skin. Your hands are in the wind that twirls my hair. That's when I feel you close. You are not somewhere up there…far away from me. That's when I have a reason to smile. Every new day challenges me to try and transform the pain of losing you into love and cherishing the memories we shared. I will always search for you in every ray of sunshine. I will always miss you.
3. Dear dad, you were the one who gave me life, who taught me right from wrong, and gave me so much love that I have enough to last for the rest of my days. I hope you are proud of me. Love you dad.
4. Every day I thank God for the time we shared together and the memories I have of that time. You blessed all who knew you with your kindness and light. You blessed me with every day we have spent together and now you are my guardian angel.
5. On this special day, words seem so little. I miss you, dad. I miss my best friend. I miss my rock. You will always live in my heart. I will forever carry you in my soul.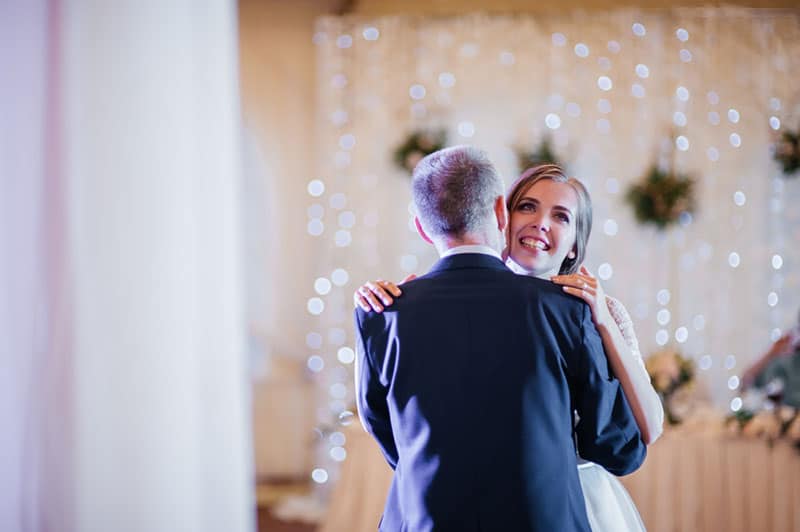 6. I am sending across my best birthday wishes to the best dad I know. He may not be here now, but he's forever in my heart. Happy birthday dad!
7. Dear dad, I sealed my birthday wishes for you inside an envelope filled with love and respect so it reaches you in heaven and goes right through your soul.
8. Heaven has no clue how lucky it is to have you as its angel. I love you and I miss you, dad.
9. Happy birthday wishes seem to disappear with the wind, but I know your soul hears them.
10. You were always more than just a father to me. You were my hero and inspiration. You still inspire me even though you are not physically with me. I am everything I am because I had you to show me the way. Enjoy heaven dad. I'll love you forever.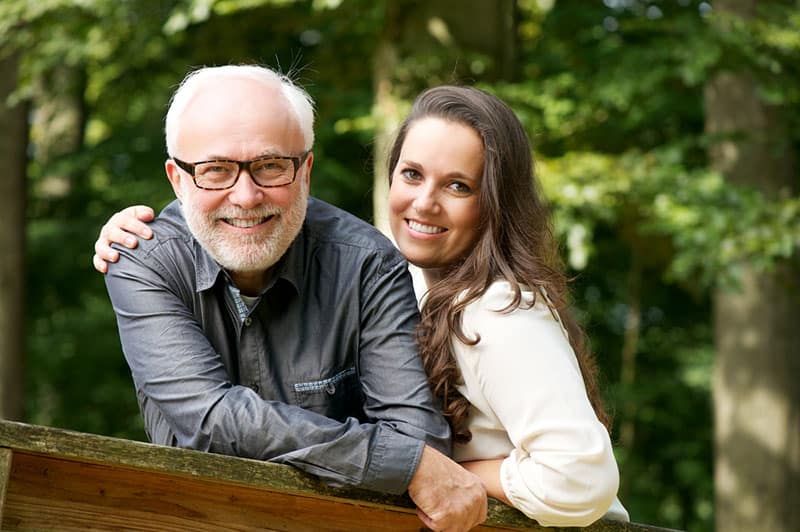 11. Since you left, I have constantly prayed that you sit next to the angel bearing your name. He will help you hear this Happy Birthday prayer from me. I miss you Dad.
12. Death's icy jaws may have snatched you away from me, but you will forever remain the hero of my life. Have a happy birthday in heaven, dad.
13. Heaven got a new angel that can look after me better. As you sit near the heavenly Father, receive my love and continue to look after me. Cheers to a special dad on a special day!
14. Your eternal departure literally broke my heart into pieces. On this special day, I wish you a Happy Birthday dad in heaven. You are in my heart now and forever.
15. As I grow older, no matter whose love will give me happiness, I will always remain my daddy's little girl. I miss you dad, happy bday!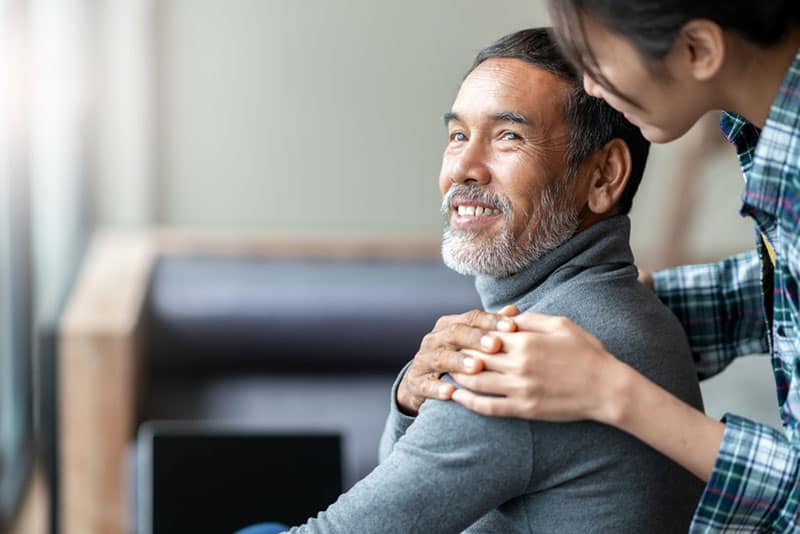 16. I might be some other man's queen one day, but I will forever stay your princess. Happy birthday daddy I wish you were here. Love you and miss you so much.
17. Dad, the stars can't immortalize you because they will fade away. A poem can't commemorate you because it would be forgotten one day. The only place I will keep you is my heart so that I will be with you always. Happy birthday in heaven dad.
18. There are a few happy birthday messages I want to send to my dad in heaven. First: Thank you for making my time with you amazing. Second: Thank you for being the dad I will forever be proud of. Third: Thank you for all the wonderful memories. Forth: Thank you for having faith in me. Fifth: Thank you for being the most incredible dad a person can have. Last: I will always love you.
19. Every day should be father's day . You never know that better than when your father is gone.
20. I know heaven is a better place for you, dad. But I wish I could have you here to share this cake with you. Happy Birthday daddy, you are my guardian angel now.
21. At times I feel powerless, helpless and worthless. But then I remember that you are looking down on me and that you wouldn't want that. Happy Birthday to my dearest father in heaven.
22. I have stopped staring at the sky at night because destiny has already taken away my brightest star, and it's you, my daddy. Best birthday wishes to my angel!
23. It hurts me to think that you are no longer with us, daddy. Although I cannot help but smile with tears in my eyes thinking of how we have cherished each and every moments of our lives together while you are still alive. I miss you dad, best birthday in heaven.
24. Here is a delicious cake and a bottle of wine to toast to the most amazing father. I hope you can see this from heaven. Cheers Dad!
25. Wonderful birthday in heaven daddy! Celebrate with the angels, and we will do our best to treasure your memory here on Earth.
26. I had never know that being fatherless will also make me feel worthless, powerless, aimless and helpless.I am still finding my way through this pain. Wonderful birthday in heaven daddy. I truly miss you.
27. Thank you for believing in me when I found it hard to believe in myself. I am a better person because of you. Love you dad.
28. On your birthday mom and I visit your grave. We talk to you like you are here because we know you are listening. It's not the same but it's best we have. Angels in heaven are lucky to have you.
29. Happy birthday my safe haven, my warm embrace, my greatest supporter, my joy and my silent pain. You will forever be missed.
30. Having a dad in heaven is hard because you miss him so much on Earth. God and the angels are lucky to have you by their sides. I will forever miss you and carry you as a most wonderful memory in my heart for as long as I live.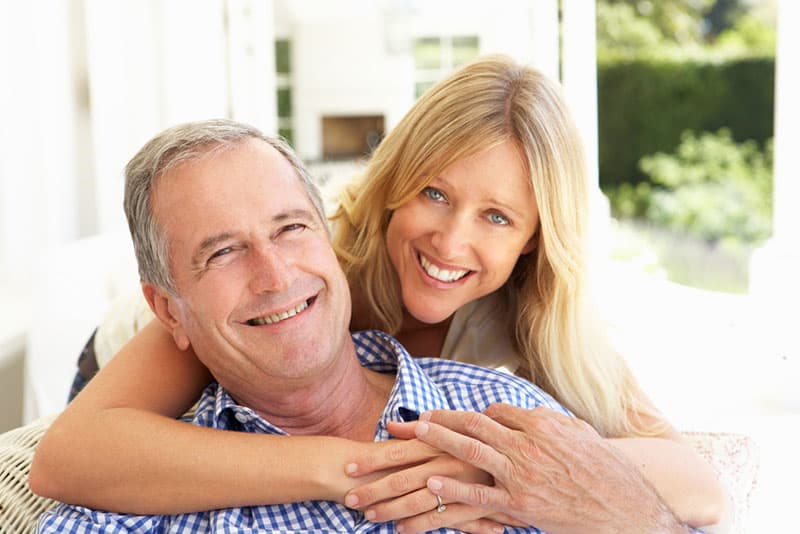 31. Dad, I may still be getting lots of hugs, but none of these hugs are as warm as yours. I miss you… have the best birthday up there in heaven!
32. If I had the chance I would hug you all day today…just to make a few more memories. Happy Birthday my heaven dad.
33. Every time I think of you dad, tears come down my cheeks the same way rain falls on the Earth. I miss you so much dad.
34. Dad, thank you for teaching me how to be strong. I am sorry for letting you down while you were here. I am sorry I didn't get the chance to say goodbye. Honestly, I can never be strong enough to accept the fact that you are already gone.
35. Death may have taken you from me. But it does not know that it has actually brought us closer to each other. Thanks for listening to me at night, daddy.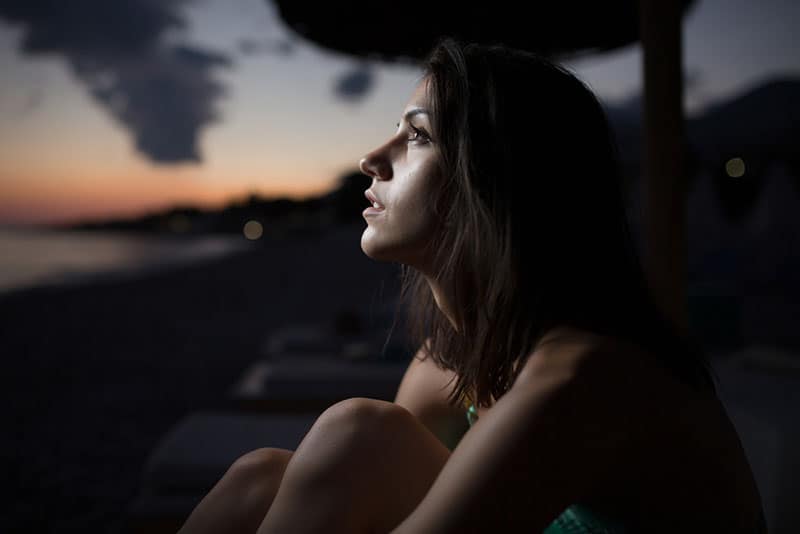 36. Right from the time you first held me in your arms, up until the day you sent me off to school, I am holding today all the wonderful memories we shared that made me become the person I am today. I miss you so much dad.
37. Dad, I am very proud to have had a great father like you. You taught me enough courage to deal with the pain after you left. I will be happy always. I'll make you proud for sure.
38. The painful feeling after you left for heaven is even fresh today, dad. The wonderful moments which we spent together when you were here made me smile with eyes full of tears. Happy Birthday, I love you so much dad.
39. Your body had to rest, but your soul is happy in heaven. I wish you the best birthday ever dad!
40. All I can do now is shout Happy Birthday to you my dad in heaven. I hope you can hear me. I miss you.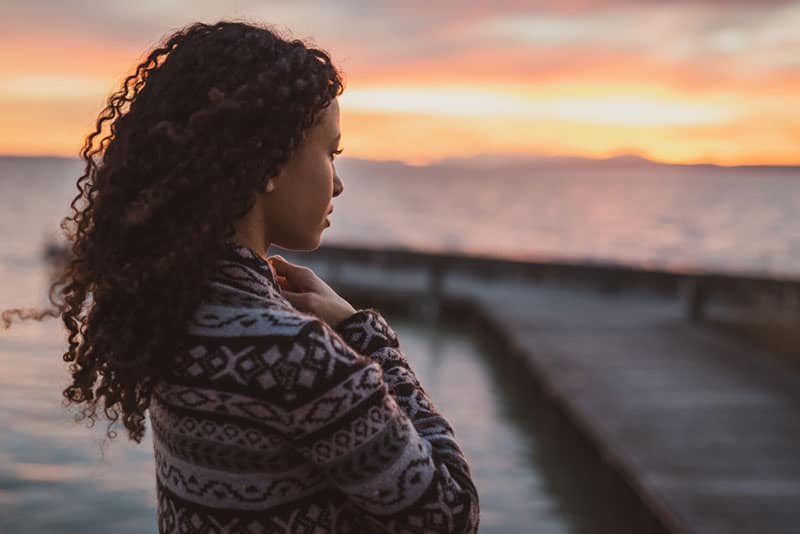 41. Dad, how ironic it is that I have wasted all of these years not listening to pieces of advice you wanted to share with me. But now that you are not here anymore, I am actually living life exactly how you taght me. Best birthday in heaven, dad!
42. You might not be here in person, but your spirit will forever live in our hearts. I miss you daddy.
43. We're honoring you on this day and every day after for being such an amazing person that has shaped us to be who we are. It's your birthday today . That's why there won't be tears of sadness, only tears of joy because we're celebrating your life. Happy Birthday, dad, we love you!
44. What heaven wishes heaven gets, for some reason it wanted you. God was probably missing an angel. We have to make peace with His wishes even though it is hard. We wish you a happy birthday daddy . We miss you.
45. Happy birthday my hero. Happy birthday my warmest embrace. Happy birthday dad. Miss you much more than words can express.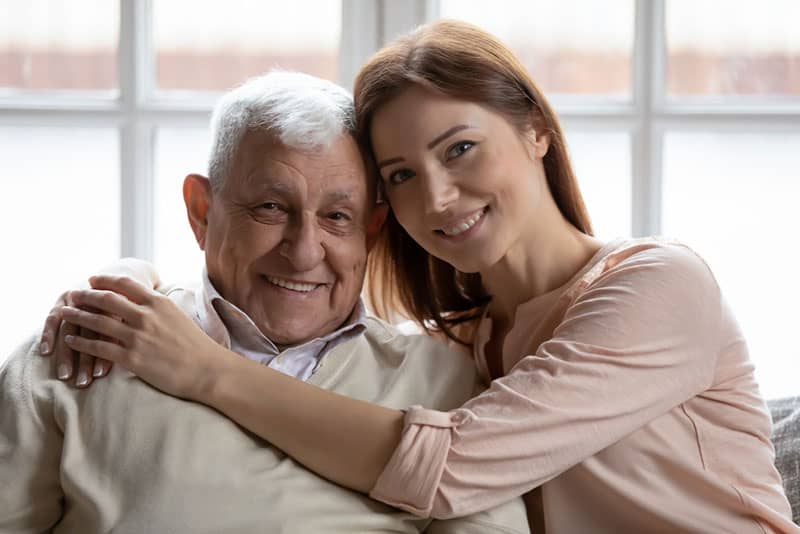 46. Happy birthday to my precious father in heaven. I love and miss you, today and always. Missing you.
47. I am sending birthday wishes to my dad in heaven. Every piece of advice you ever gave me is my guideline in life. Every wonderful memory is something to reminisce about and share with my children someday in the future. You are missed, and you will always be loved.
48. I wish I could write a heaven poem to gift to my dad on his birthday. I think that would be the best gift for the angel he is now.
49.Dad, since you've been gone, I keep thinking about you, and it pains me a lot. I would be willing to give anything just to relive those beautiful memories. Missing you like crazy. Best b-day wishes dad.
50. I wish I could send you a birthday card like I used to do when I was away. I wish I could hug you as I used to when I was near you and mom. I wish I could hear your voice or at least leave a happy birthday message on your answering machine, knowing you would call me back. But I can't All I can do is wish you a happy B-day through prayer and know that even though you can't say anything back, you are listening. Love you dad.
A Letter To My Dad In Heaven: Happy Birthday, I Love You & Always Will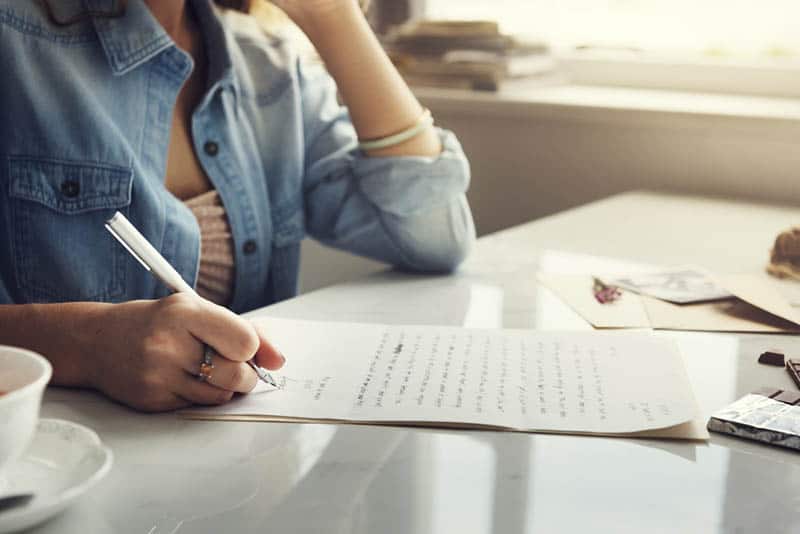 It's been 10 months, 7 days and 12 hours since I told you: " I love you , Dad". 10 months, 7 days and 12 hours since you left me for good and since you went to heaven.
You know, I miss you so much dad that it feels like it's been decades since you've been gone.
On the other hand, there are times when I feel your presence all around me and when it seems like it was yesterday that you were here.
I guess I still can't believe that it has already been almost a year since I last saw you and since I last talked to you.
I know that this is something you wouldn't like to hear, but the truth is that I've spent every moment of these 10 months dying from the inside.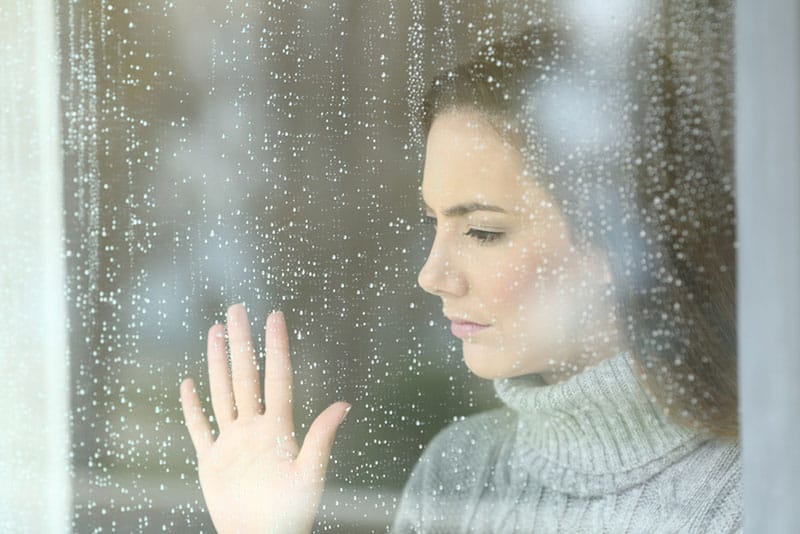 That I've spent every morning waking up in tears and every night crying myself to sleep. That I've spent 10 months feeling incomplete because a part of me is missing.
I know you would want me to be stronger. That you would like me to be the tough girl you tried to raise.
But the truth is I can't accept that you are gone forever. I can't accept the fact that I should continue my life without you in it. I don't know how to be strong without you.
The truth is that I feel like I am about to break down completely every second of every day.
But today is special. Today, I miss you more than usual. Today, the pain seems unbearable.
Today, I feel like my heart will literally break into a million pieces. Today is your birthday.
For as long as I can remember, this was one of the happiest dates in the year for me. It was the day when the whole family would get together to celebrate the day you were born.
The day when we celebrated the fact that we had someone like you in our lives. The day we celebrated you.
And here I am, trying to continue this tradition. Here I am, trying to survive your first birthday without you.
Here I am giving my best to celebrate your birthday the way you would want me to.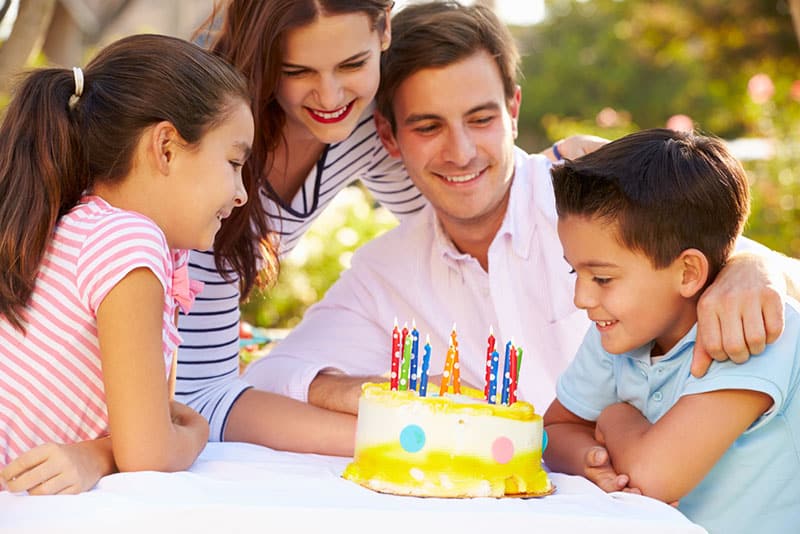 Here I am, wishing my dad in heaven a happy birthday and hoping he hears me.
Here I am trying to accept the fact that for the first time ever, I can't tell you how much I love you in person; trying to live with the fact that I can't wish you a happy birthday the way I would like to.
Instead, the only thing I can do is to seal all of my birthday wishes for you inside of me and whisper them to heaven.
This year, on this special day , I can only hope that all of my birthday wishes somehow find a way to you.
I can only hope that you've finally found your peace and that you know how thankful I am to you . That you know how much I love you , wherever you are.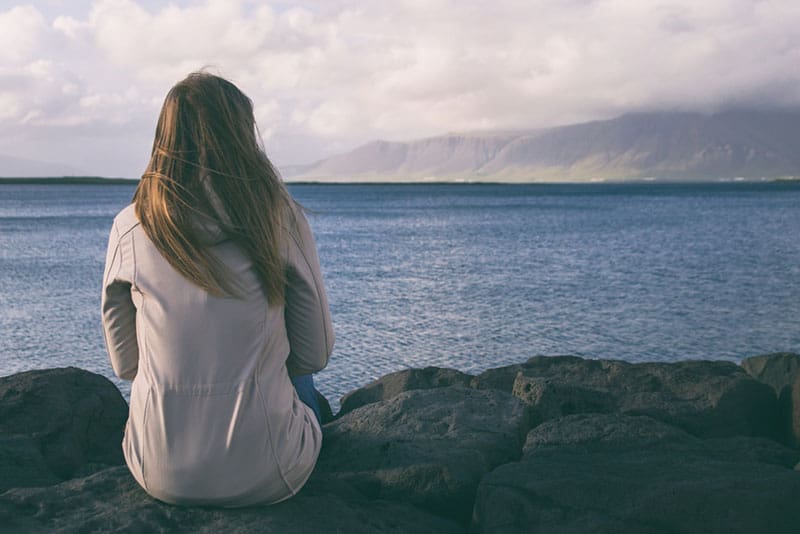 This is the first year in which I am not waiting for midnight to strike, so I can wake you up and bring you your favorite cake.
The first year in which you won't act surprised, even though I was doing the same thing I did every year.
The first year in which I didn't spend weeks choosing your birthday present, thinking of what to get you. This year, I can only light a candle on your gravestone.
Here I am alone, doing my best to forget about all the sadness and trying to focus on the beautiful memories.
Trying to remember everything you gave to me and everything you taught me.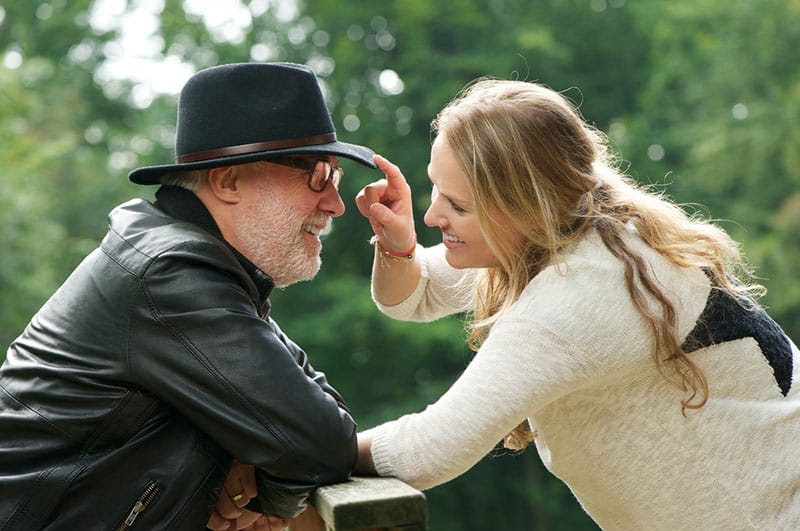 I am trying to fill myself with joy and happiness because I know that you are looking at me from above and because I know you would want me to be happy, even without you by my side.
I am doing my best not to cry today. I try not to be heartbroken that I've lost you because I know I should be thankful for having had you at all.
Instead of being sad, I am doing my best to be happy because I've had a real dad 's love, support and protection.
I am doing my best to be happy because I had the best dad in the world, and that is something nobody can ever take away from me.
But to be honest—I am not doing a very good job at being happy. As much as I try, I can't seem to chase away this sadness which is eating me alive.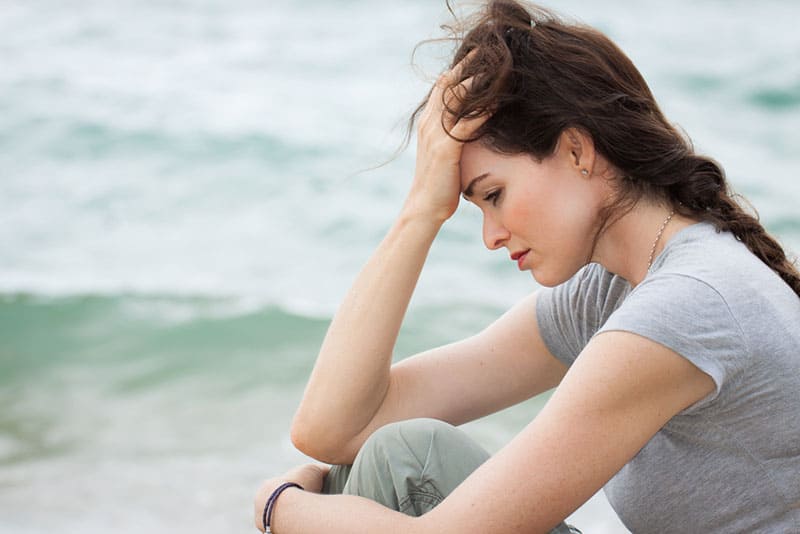 There is nobody around me who can fill the void you left behind. No person exists who could ever replace you in my life.
Everyone tells me that time heals all wounds. They keep telling me that with the years, I will learn how to live without you.
That I will find a way to cherish the memory of you without feeling this anger and sadness that consumes me completely.
But that isn't happening. And the truth is that I feel worse and worse with every day which passes without you.
The truth is that I miss you more and more with every minute. That I am dying to hear your voice just one more time.
That I am dying for you to hold me and tell me that things will be alright.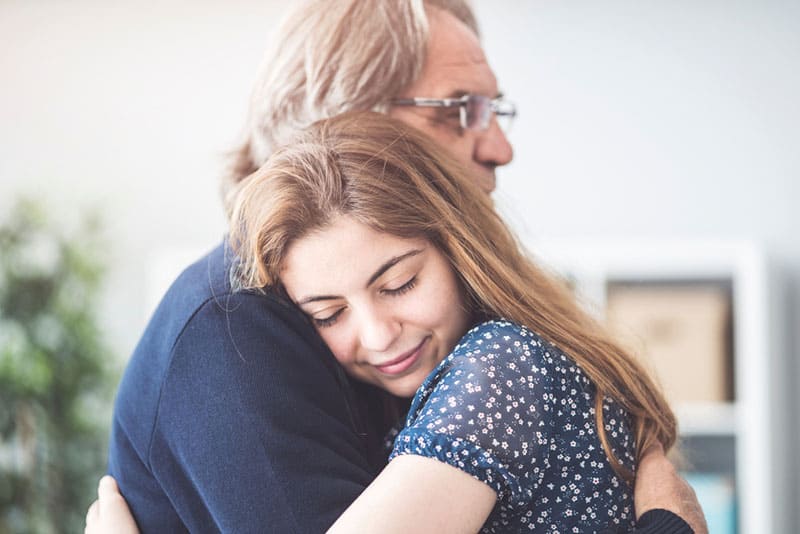 When I come to think of it, I think this is the thing I miss the most. I miss someone who could wipe away my tears and put a smile back on my face.
Someone who could hold me when I want to fall, and someone who will always have my back. No matter how old I get, I will always miss being daddy's little girl .
Call me crazy, but deep down, I know you are looking at me from heaven, and that is the only thing in which I find comfort.
I know that you are my guardian angel and that you are still keeping me safe, the same way you were doing while you were alive.
You are not physically present in my life, but that doesn't mean that you are gone from my heart. That doesn't mean I don't feel your presence all around me, and it certainly doesn't mean I love you any less.
Happy birthday Dad. I love you today, and I will love you for as long as I breathe.