Undoubtedly, Boobs or butt is one of the most famous dilemmas in the world of male fantasies and today will try to solve the mystery behind it.
Men are visual creatures, and if we are being completely honest, they are (kind of) obsessed with every part of the female body. But somehow boobs and butts catch their attention the most.
That's mostly due to the sexual associations they instinctively make. Which one they prefer—boobs or butt—is something that they have a difficult time answering themselves.
While some men will choose their sides and decide between boobs and butt, most of them will remain indecisively decisive and say both.
Boobs Or Butt? (It's A Tough Choice)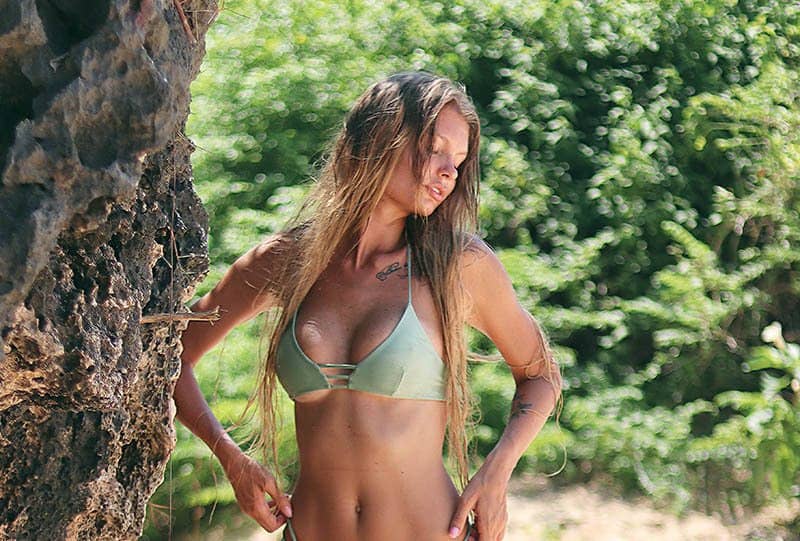 Because both are equally appealing, and they are perfect erotic triggers.
The media is shifty about this subject. We can almost say they had an era in previous centuries where boobs were 'trending' and an era of today where butts prevailed and overflooded the media space.
Why did I bring up the media? Well, they have a great impact on people, in general, concerning everything, even if it is on a subconscious level.
It's only logical that men will pay more attention to the things that they notice daily. If their news feed is bombarded with girls with big butts, it's only natural they will pay much more attention to them.
On the other hand, boobs haven't lost focus. Men are equally obsessed with them as they are with butts, and that's only natural.
Still, that doesn't answer the question at hand: Boobs or butt? Which do men prefer and what is the truth behind their obsessions and fantasies?
The best way to answer that question is looking at all the possible reasons why these particular female body parts trigger those reactions in men.
7 Reasons Why Men Are Attracted To Boobs
They are the strongest visual turn-on since the beginning of mankind
Boobs are feminine, and they were always part of male fantasies. They were their motivation to create art. They were and still are a symbol of fertility and sex appeal.
Throughout the centuries, sculptors, painters, and artists of all sorts used boobs as one of their recurring motifs.
They've sung about them; they've drawn them; they've worshiped them. It's safe to say that from the beginning of time, men have been obsessed with boobs.
Strong physical turn on for both men and women
It's all about the touch, suck and kisses. Let's face it; it's a sensational experience for both of you, your boob man and woman.
He enjoys caressing and kissing them and by doing that, he is pleasing the woman, too.
Even science agrees because breast action stimulates the same part of the brain as the clitoris. So if you are still wondering about the perfect beginning of foreplay, start with boobs.
Female health literally blooms in the eyes of a man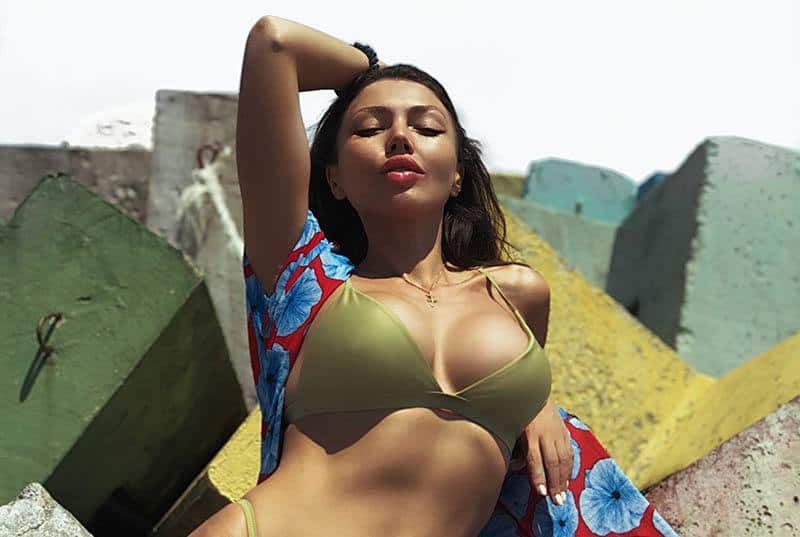 According to medical research on the subject, the fact that boobs hold fat is actually beneficial for your health.
Subconsciously men agree with this, too. Not with boobs containing fat but with the fact that bigger boobs mean greater health (no offense to small boobs).
When they see a woman with large breasts, they instinctively assume that the woman is eating right and enough. Therefore, she is healthy.
Their primary instinct is to look for women who are healthy enough to bear and raise children.
Even though they are completely clueless about it, men associate big boobs with breastfeeding and child rearing, and that's important for the day they want to start a family of their own.
In addition, the worshipping of large breasts is the reason why push-up bras were invented in the first place. I hope now everything makes sense when you look at it from a different perspective.
They are eye candy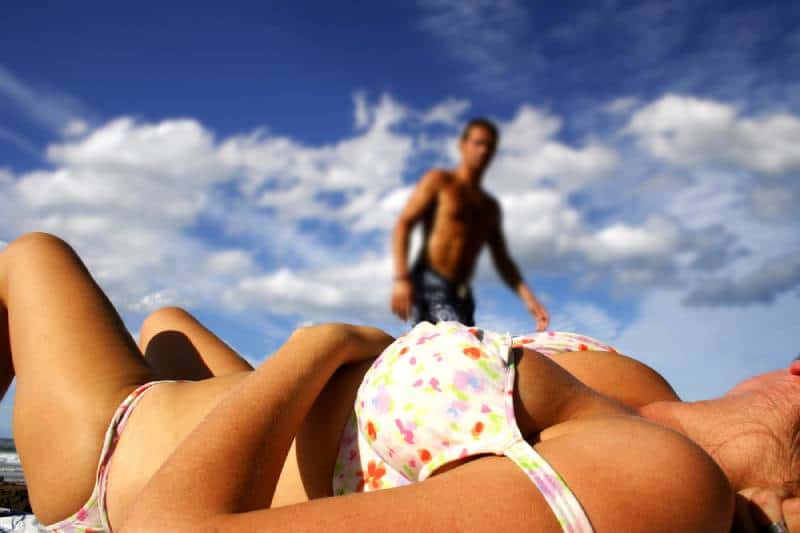 Even if the situation is not sexual and they are among other people or in a totally serious situation men will start fantasizing about the moment they'll get their hands on those gorgeous boobs.
If a woman catches him staring, it will flatter her and probably awaken her imagination, too. That's how sexual tensions are built.
It's like foreplay before foreplay, and in male mind, it literally means: "You have no idea how horny I am and what am I going to do to you as soon as we get home."
On the plus side for women, boobs are gorgeous in all profiles, in baggy clothes, in lingerie, naked, covered with food—boobs always look great, and they should be proud of them.
Cuddling on a whole different level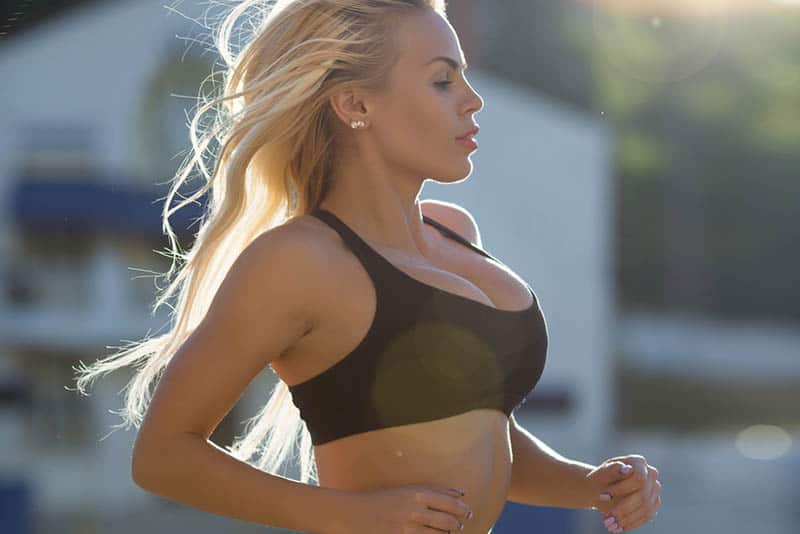 There is a whole range of different cuddling styles, but when it comes to boobies, there is just one, and it's both hot and sweet.
A man drags his hands under a woman's clothes and starts caressing all the body parts he can reach until he comes to his destination—the boobs. He will gently caress them while kissing the back of her neck.
This cuddling session can progress to sex, but it doesn't have to. It depends on the mood.
They are bouncy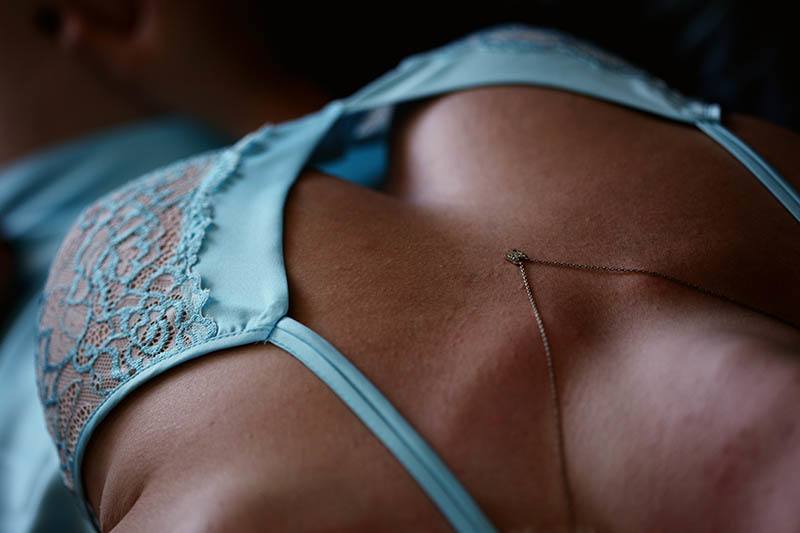 One of the typical examples of bouncy boobs are those of Pamela Anderson in Baywatch that drive breast men wild.
A gorgeous blonde in a red swimsuit with huge, bouncing boobs and an hourglass figure is running to rescue a drowning person.
It's not such a harmless situation, and yet all you can see and think about is boobs bouncing up and down. A few of the older generations at least will relate to this.
It's the same in real life situations. Men just love the sight of bouncing boobs, and they will be unable to look away.
They are great pillows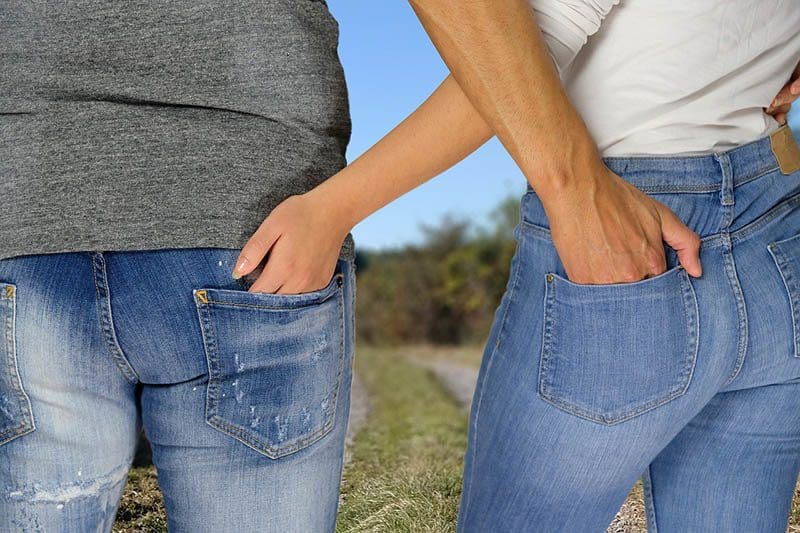 Can you think of a more snuggly pillow that fits your head perfectly? Of course, you can't because there is nothing better than women's breasts.
Plus, on a more serious note, when a man puts his head on a woman's breast, it gives him a feeling of security and belonging (regardless if they are small breasts or big breasts).
11 Reasons Why Men Are Attracted To Butts
Men want what they can't have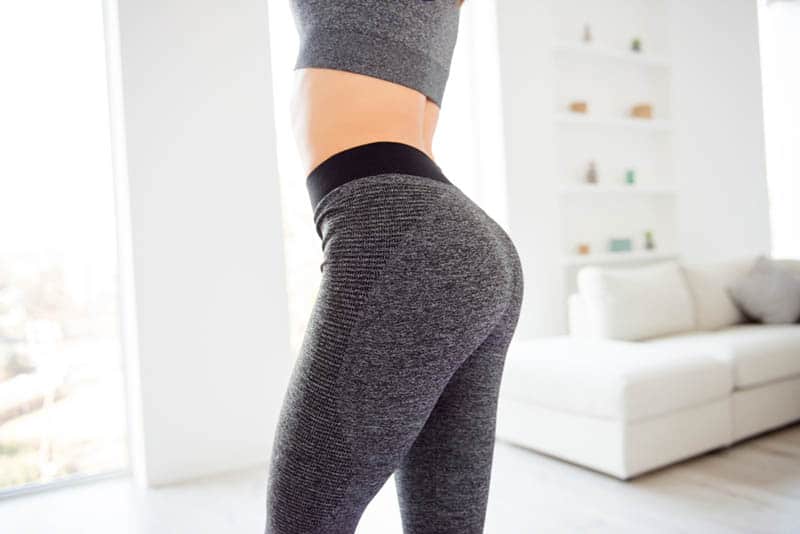 When it comes to the boobs or butt myth, guys are usually aware that the butt is off-limits. It's a place they are usually forbidden to enter, if you know what I mean.
And that's what makes it much more appealing—they want something they can't have at all or so easily. That's why men are obsessed with doing it from behind in the bedroom.
Enjoying the view
Men are visual creatures, and to be honest, they are obsessed with every part of the female body.
But regardless whether they start looking at a woman's eyes, her smile or her boobs, they will spend the most time checking out her butt (especially butt men).
They will feast their eyes on that particular part of the body, and if they like what they see, they will prepare to make their move.
They are nice to feel
Ever since they hit puberty—if not before— men have loved to grab female derrieres.
It's almost like an instinct they have. They want to touch them, feel them, squeeze them and even slap them.
There is nothing more beautiful than a perfectly shaped big butt to make a man lose his mind.
There are so many things to do
A large butt with the perfect amount of fat in the right places can serve as a pillow, a hand warmer, or just something squishy and fun to play with.
The perfect resting place for their hands. When a man hugs a woman, he puts his hands on her butt without thinking twice about it, and if it's nice, big and squishy, they feel like they've won the lottery.
They like to grab a nice butt and play with it, especially in the bedroom because it's a huge turn-on for them.
When a girl is on top, putting their hands on her butt is a must. Grabbing a nice ass brings them immense satisfaction that can't be described with words.
Men don't look at the shape and size of the butt the same way women do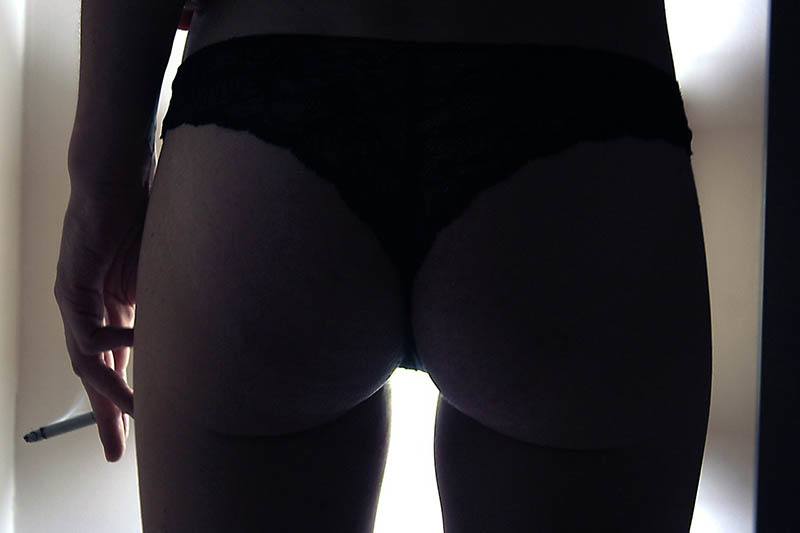 Their preferences are different. Women like to look lean and even skinny, while men like women with curves and a bit of meat on their bones. It's no wonder Kim Kardashian's butt went viral.
If you ask men which shape or size of the butt they prefer the most, they will usually say the bigger the better, but in reality, they love them all, and they can't wait to get their hands on them.
So a shout out to all the women out there: wear your butt with pride because men like all butts.
Jelly or firm, big or small. It really doesn't matter. A butt is a butt.
In shape and confident
A nice, perky, big, bubble butt means that the girl works out and pays attention to the way she looks.
Sure, some women are gifted with an ass like that, but ass men know it takes a lot of squats and gym time to get it just perfect.
Women who work out tend to be stress-free, more laid back, and more confident in addition to their lusty butts. It makes them a real men magnet.
Sign of fertility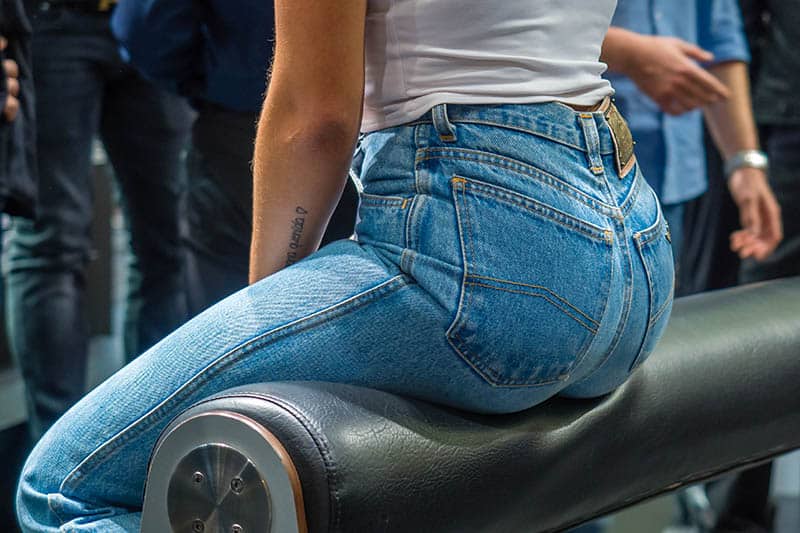 Big butts come with wider hips, so it is easier for these women to give birth. That is something men are drawn to on a subconscious level.
They have an inborn desire to procreate that is written in their genetic code even if they are not aware of that.
So it's no wonder they are instinctively more attracted to a woman with a bigger butt and wider hips.
They are ideal for snuggling
Man's favorite cuddle position could be described as curled up body-to-body. A woman's butt, just at the right position… pressed against his manhood, and it's making him extremely horny.
There is no cuddling position which stops a determined man from reaching a woman's butt.
Whether they are lying face to face or she's on her stomach, he will always find it convenient to touch, grab and squeeze her but.
They are more intuitive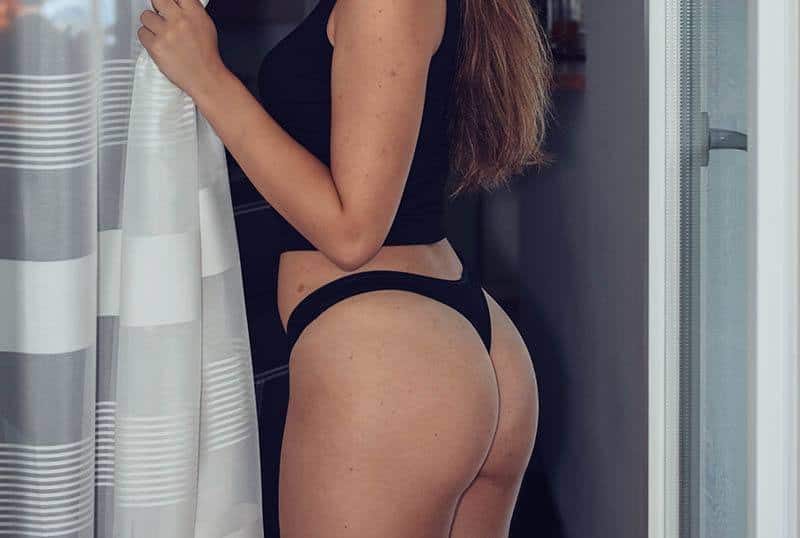 Some very imaginative scientists believe that emotional intelligence and butt size are connected.
They argue that women develop emotional intelligence around the same time as they gain curves in puberty.
Women who have big butts develop superior social skills in order to select their potential mates.
They are like drugs
There was a study that proved that big butts affect the same part of the male brain that is triggered by alcohol and drugs.
The researchers showed men pics of women before and after butt enlargement surgery while they monitored their brains.
Before you know it, men could suffer from butt addiction, and it's no surprise because it's a million times better than any other drug.
Here's another interesting study that confirms all this. In an Argentinean study published in the journal Archives of Sexual Behavior, 184 men were asked whether they preferred butts or breasts.
After that, they were given visual tests to confirm their answer. About 59 percent of them preferred buttocks, while only 38.5 percent were more attracted to breasts.
They contribute to a woman's sex appeal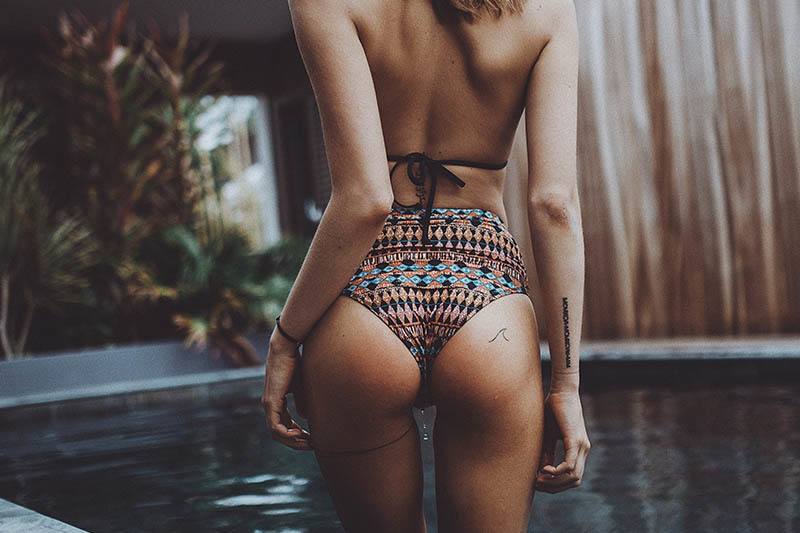 Big butts made a comeback after all those years of 0 sized models and forced Photoshopped cover girls. Women with them are seen as sex symbols and are almost every man's dream.
So it's no wonder that men are so into them because they are reminded on a daily basis how hot a woman who owns one looks.
Some women even became famous thanks to their big butts. I won't mention names because we all know who they are.
The Verdict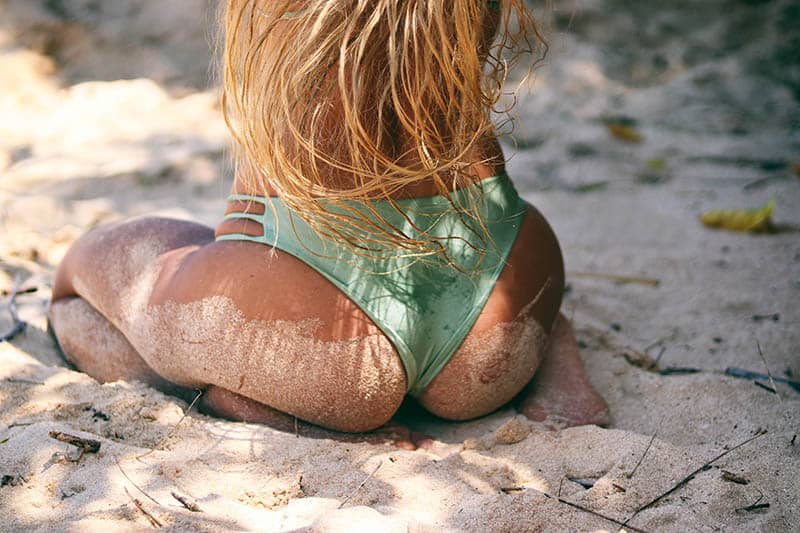 Boobs or butt? What's the verdict? In reading this, you probably noticed that the list for butts is a bit longer, and therefore it's easy to conclude that men are more into butts than they are into boobs.
Still, men who prefer boobs are not far behind. And it's really hard to make a clear cut. It always depends more on his individual preferences and sexual fantasies.
And if you really look at it, what's not to love? A smart man who is given a choice between boobs or butts will go for both if his partner is blessed with both.
If not, he will adore what she has, her pretty face, and other more important qualities. Because at the end of the day, it's not just about boobs or butt. It's about the whole package, regardless of what social media tells us.