You want to send a love message to your significant other, but finding the right words is not such an easy job.
Maybe you just posted a beautiful photo of you two on Facebook and now you are looking for the ideal love status to go with it?
You need to update your Whatsapp status but you can't find the right romantic status?
Don't worry. We are here to help you with all of that.
We bring you the most romantic and heart touching cute love quotes to tell someone how much they mean to you.
Truly, madly, deeply in love status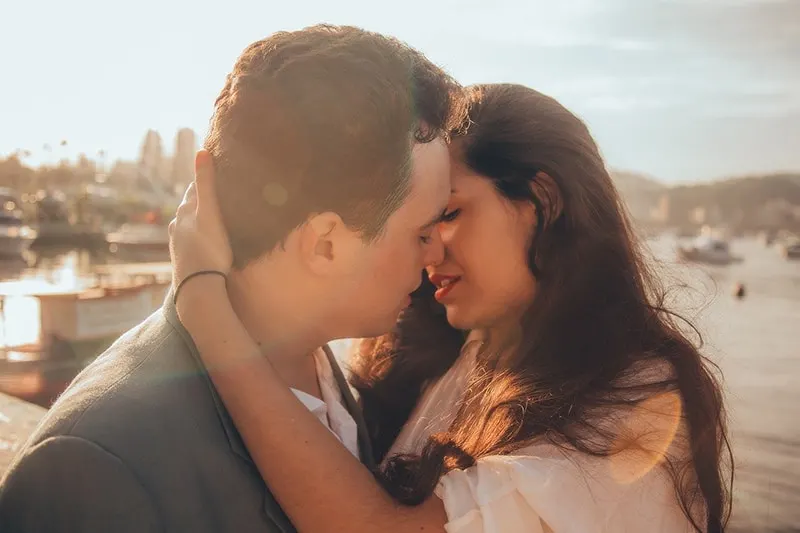 1. Loving you is both my biggest weakness and greatest strength.
2. Every time I see you I fall in love all over again.
3. I never planned it, but you are the best thing that has ever happened to me.
4. Even though I have seen you a hundred times, I still get butterflies each time I see you.
5. Our love is a mysterious bond that cannot be broken, and will be ignited for eternity, through all battles and struggles we may face.
6. In all honesty, I am only happy when I see that you are happy. I guess that's how I love it.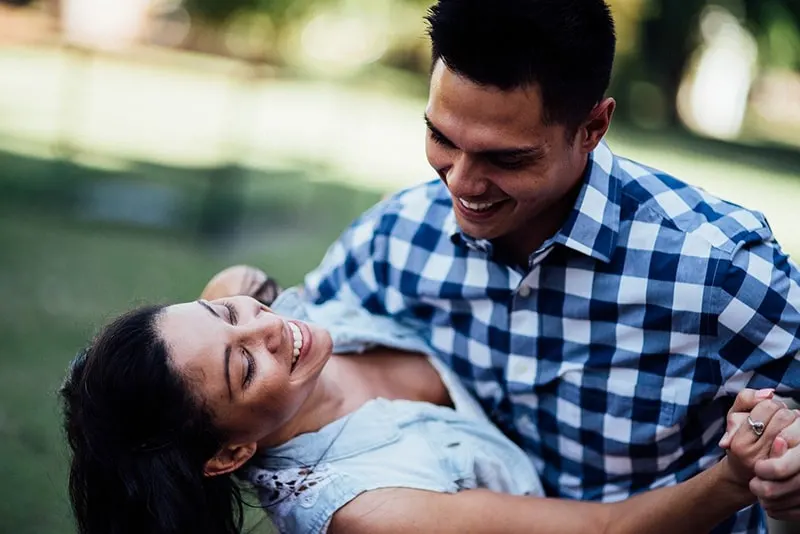 7. I will love you forever until the end of time! No matter what you do! Cause you are my forever! And nothing you do will make me stop loving you.
8. Grandma and Grandpa will be just how our love story will unfold. Romeo and Juliet never got to grow old together.
9. Thank you for coming into my life. For letting me feel this love that I have for you. Because not everybody is as lucky as I am… To be loved by you!
10. If love was a storybook, we'd meet on the very first page.
11. If I know what love is, it is because of you. Please be with me and love me always.
12. It's hard to find the words to express how I feel about you. I have tried and always come back to just one word: Love.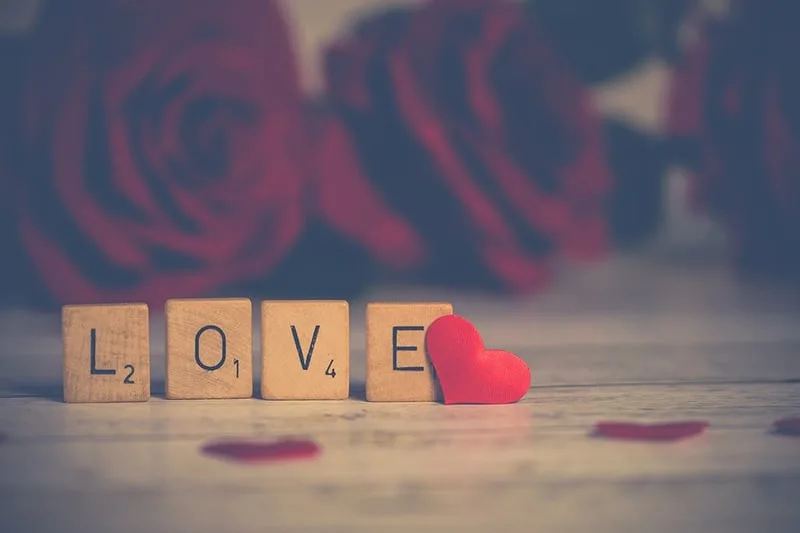 13. No matter where you go or what you do, my love will follow you to the ends of the earth.
14. I will not follow you to the dark. Instead, I will walk ahead and light the way for you.
15. God is keeping me alive but you are keeping me in love.
16. You turned my life into a journey of love and happiness. Every second I spend with you, I fall in love even more with you!
17. If you ask me when I want to be with you, my answer will be – now and forever.
18. Every time you look into my eyes, you melt my heart and make me fall in love all over again. I love being loved by you.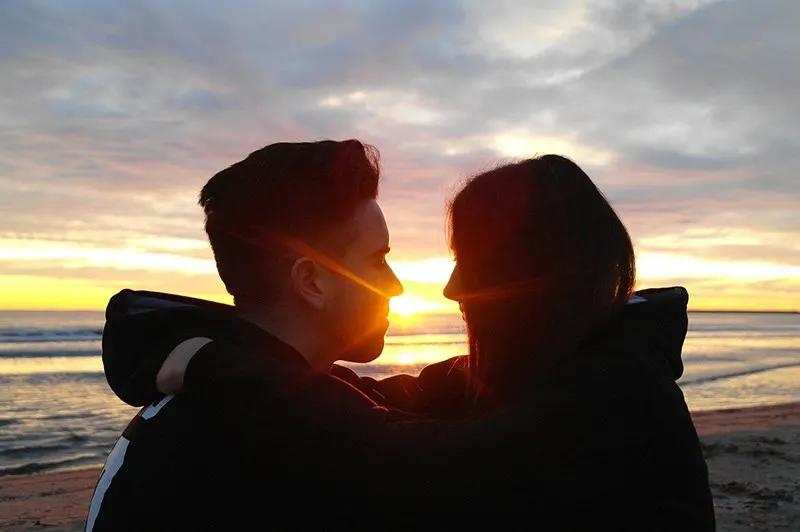 29. Every day I thank God for sending an angel like you in my life. You are one of a kind. I love you so much.
20. My greatest fantasies are the ones that start with you and end with you. I love you truly, madly and deeply!
21. You are the strongest and kindest soul I have ever met and I am lucky to have you as my companion. You own my heart.
22. As no human can live without air, I can't live without you. I will love you until the day after forever.
23. Loving you is the only thing that makes my life worth living.
24. My love for you is deeper than the ocean and wider than the sky. Nobody can measure it, but you know how much I love you.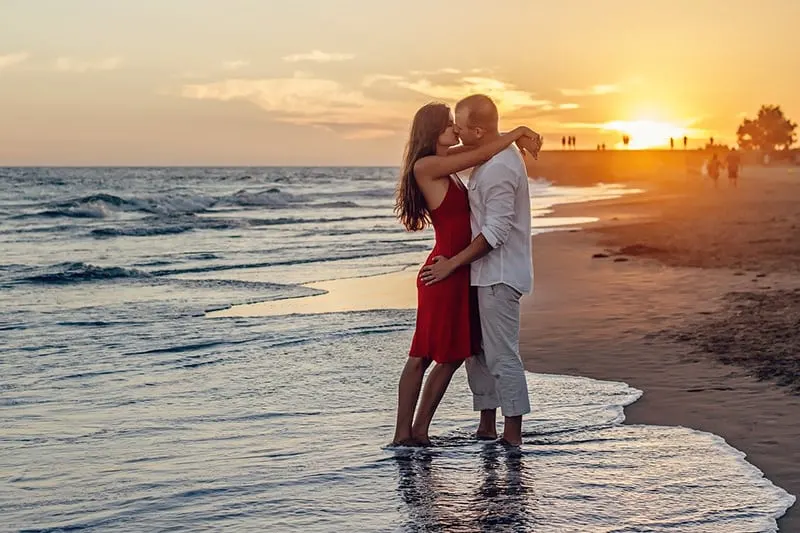 25. The beauty in your eyes and the innocence in your face drives me crazy all the time. I want you in my life for today, tomorrow and forever.
26. I fell in love because of your smile, but I stayed in love because of your heart.
27. I will never finish falling in love with you.
28. Everything in me is in love with you. Everything in you is the sense of my life.
29. Thank you for coming into my life and making me so happy. I love you with all my heart and soul, and miss you in every heartbeat.
30. You are my life and the only thing that would hurt to lose. I love you more than anything else.
31. One of the most memorable moments of my life is the first time I saw you.
Love status for Facebook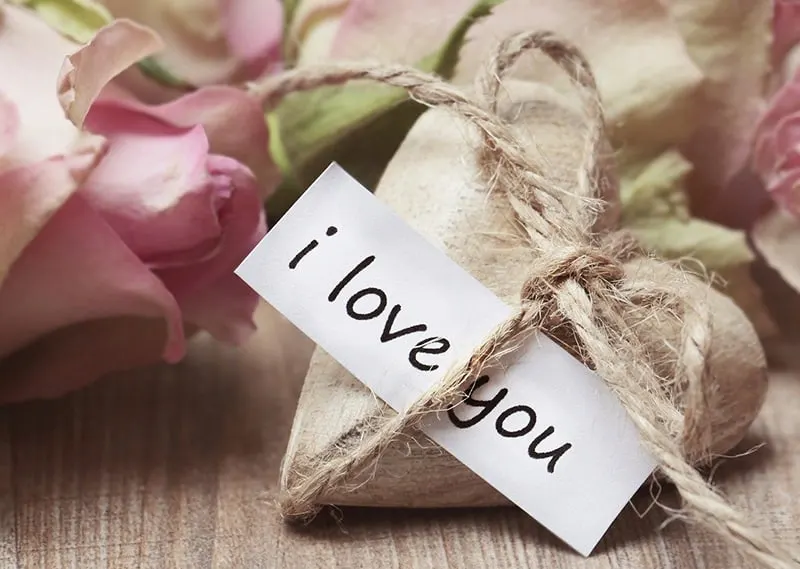 1. There's only 1 thing 2 do 3 words 4 you – I Love You.
2. Every time I close my eyes, I dream about us being happy and merry together in our dream house. Stay with me forever, Love.
3. When there is no light in my world, you burn brightly in my soul. You are everything for me!
4. You are a real reason to be happy. When you are not with me, I feel as if I have lost everything. But when you're here, I understand the meaning of happiness.
5. You've become my beginning, and you'll be my end. If you've managed to become the love of my life, you'll be able to become the whole life for me.
6. I may not be your first date, kiss or love, but I want to be your last everything.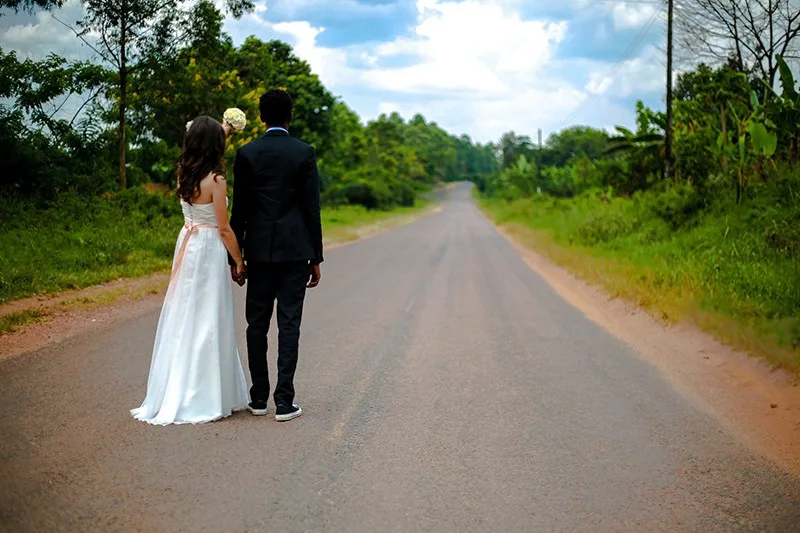 7. The gleam of your eyes is what I fell for. I will never let tears come to those beautiful eyes. I promise to keep you happy, always.
8. Your presence in my life is a blessing of a lifetime. You're the gift that I never dared to ask for. The love you have given me is more than I could ever imagine.
9. Sometimes it feels like I'm having a dream but then I realize it's all real and I'm one lucky fellow in this beautiful world. Thank you for being mine!
10. I don't promise to be with you for the rest of my life. You're everything for me, so I promise to be with you for the rest of your life.
11. No matter what happens today, tomorrow or a million tomorrows from now, I will always love you. This I promise you.
12. You make me feel alive every moment. You are the reason behind every joy and every smile of my life. I love you so deeply!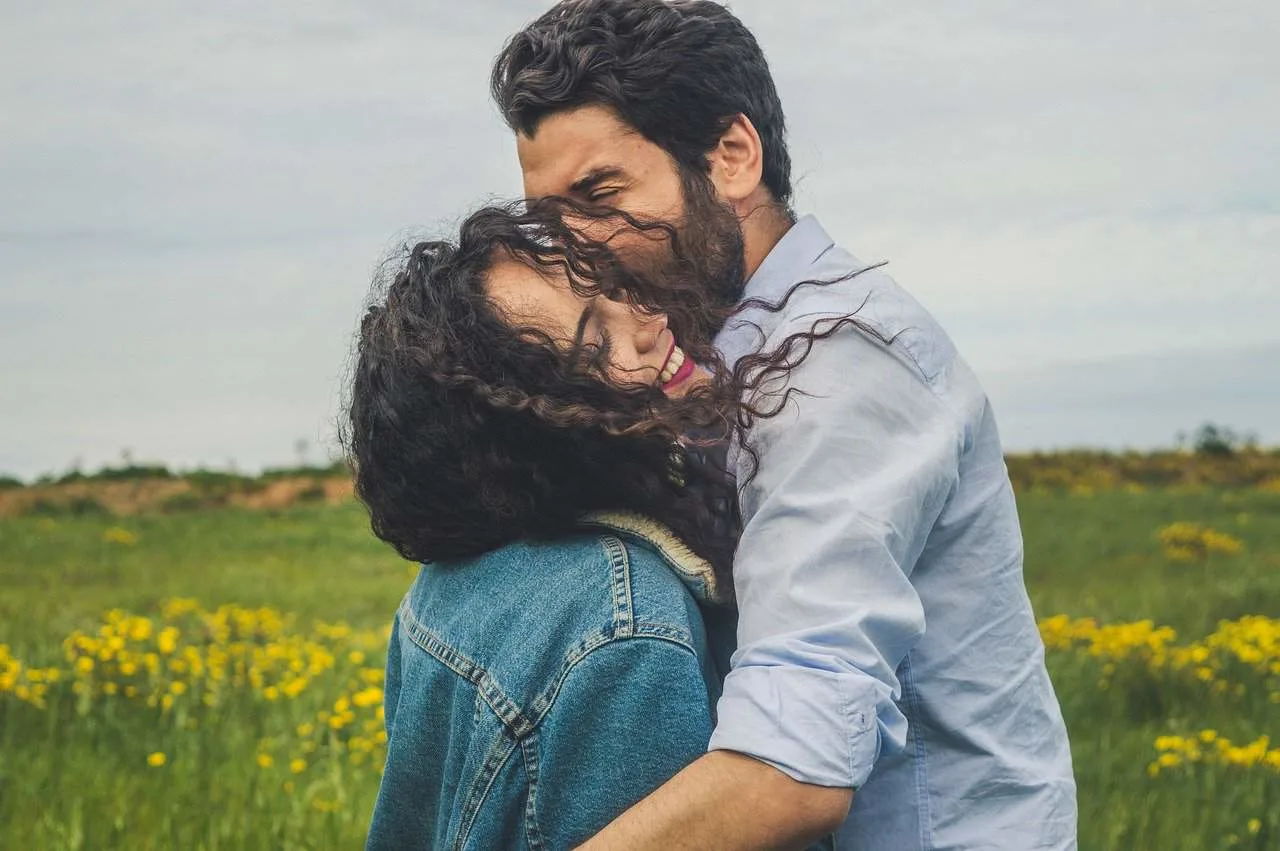 13. Your heart is so full of love and I'm lucky enough to find a place in there. Love you, honey.
14. Thank you for coming into my life. I love you, darling.
15. I am so lost in loving you that I don't know the right words to express what I feel for you. No word can describe my love for you!
16. You are the brightest star that lights up my life every day.
17. Everybody wants a happy ending, except me… I want a never-ending happiness with you.
18. Thank you for always being my rainbow after the storm.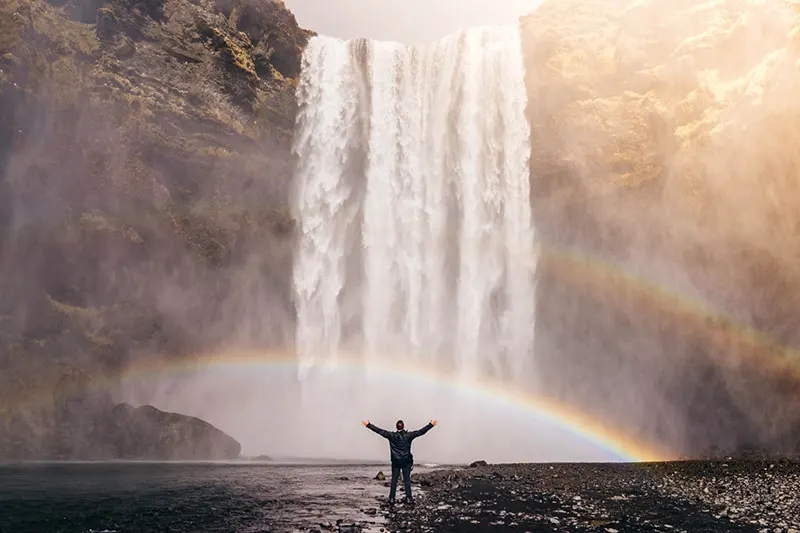 19. My favorite place in the world is right next to you.
20. I will love you until all the stars go out and the tides no longer turn.
21. Don't forget the day we met. It changed history, at least for me.
22. You are my best friend, my human diary and my other half. You mean the world to me.
23. The best feeling is when I look at you, my love, and you're already looking at me.
24. A picture is worth a thousand words, and any picture in the world cannot fully capture the meaning of a love like ours.
Whatsapp love status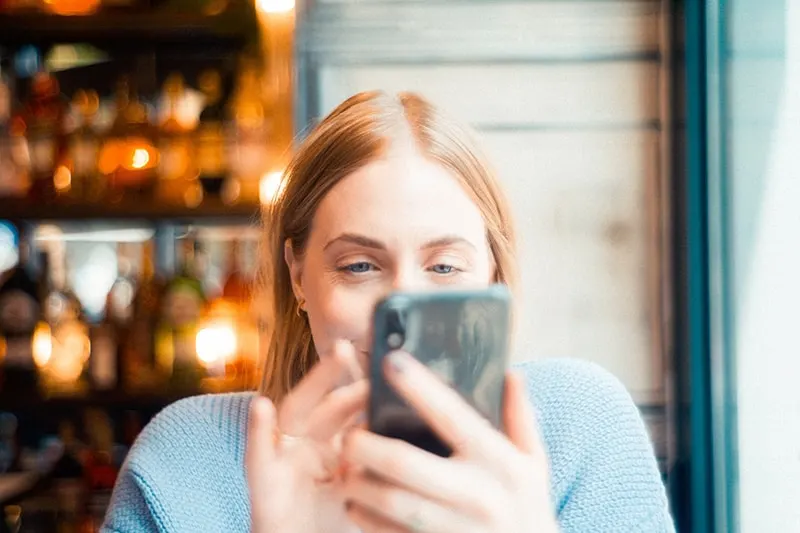 1. I know I'm not your first love but I hope I will be the last for you.
2. Love is best described as a rubber band. You hold one side, and I hold that other. As our love grows, the rubber band stretches, and we hope that the other person doesn't let go and allow love to smack us right in the face.
3. I want you to be mine today, on Valentine's Day, but also tomorrow and forever.
4. True Love = No doubts + No jealousy + No worries, then life is good.
5. When I close my eyes I see you. When I open my eyes I miss you.
6. Your cute smile is the prettiest thing you'll ever wear.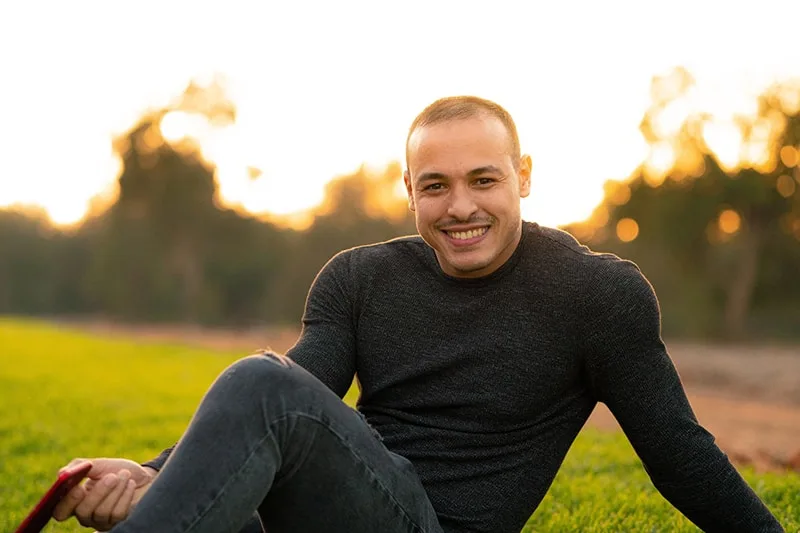 7. My night has become a sunny dawn because of you.
8. You think you're one of millions but you're one in a million to me.
9. Whenever I see your text the first thing that comes to my mind is YOU.
10. You are the only clock that's ticking in my heart.
11. LOVE is just a four-letter word on the planet but for me personally, it's You. You mean everything to me, baby.
12. My past was empty without you and my now is today, Valentine's Day, and I know that my future is full. It is full of love, excitement, and everything that means the world to me.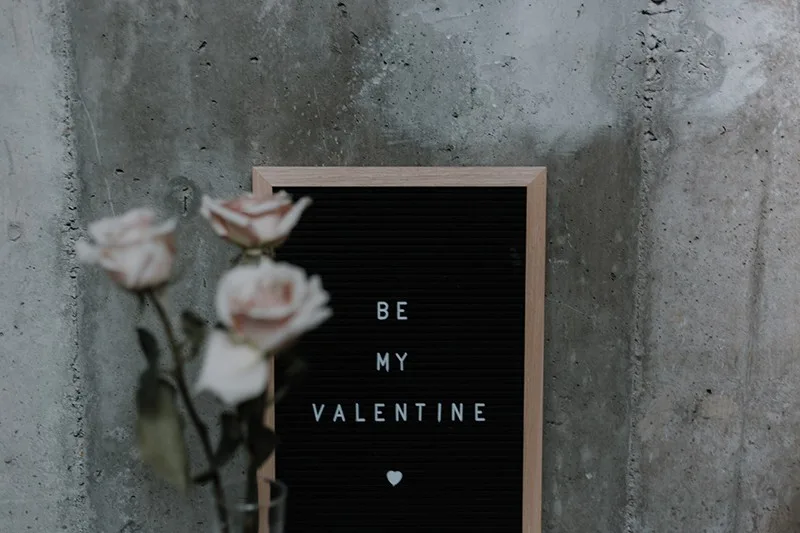 13. Every love story is beautiful but ours is my favorite.
14. You and I together make lovely "Us." Until death does us apart, you need to bear me.
15. You fill my life with a feeling of bliss and warmth, and I can't imagine a day without looking into your own eyes, holding your hands, or kissing your lips.
16. I don't want to be your number one, I want to be your only one.
17. I want to celebrate my soul mate not just on Valentine's Day but every single day. Even if I don't tell you daily, you are my world.
18. You are the reason why I wake up every morning with a smile on my face.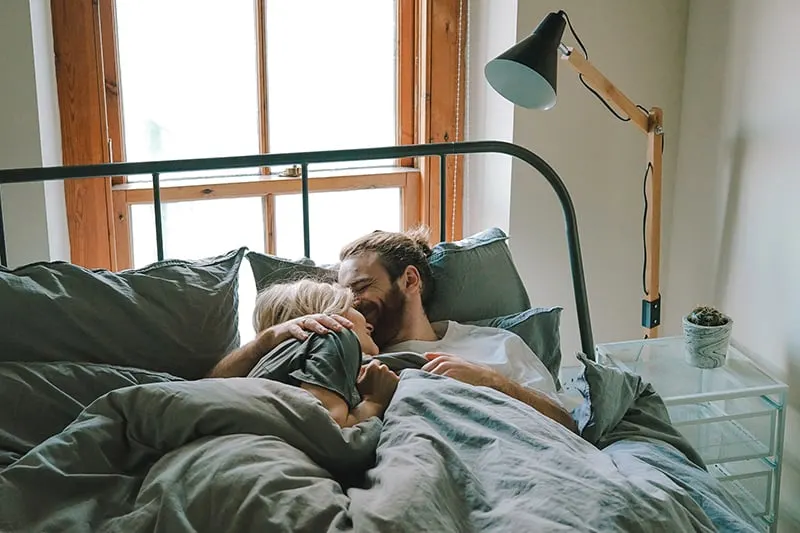 19. Suddenly all the love songs are about you.
20. When I hold you in my arms, I feel like I'm holding the whole world.
21. I've fallen in love many times but always with you.
22. Forever is a long time. But I don't mind spending it by your side.
23. People with truth in their heart and passion in their eyes are hard to come by. I was lucky that I found you.
24. Thank God for merging our two souls together! I will love you till the end of the time baby.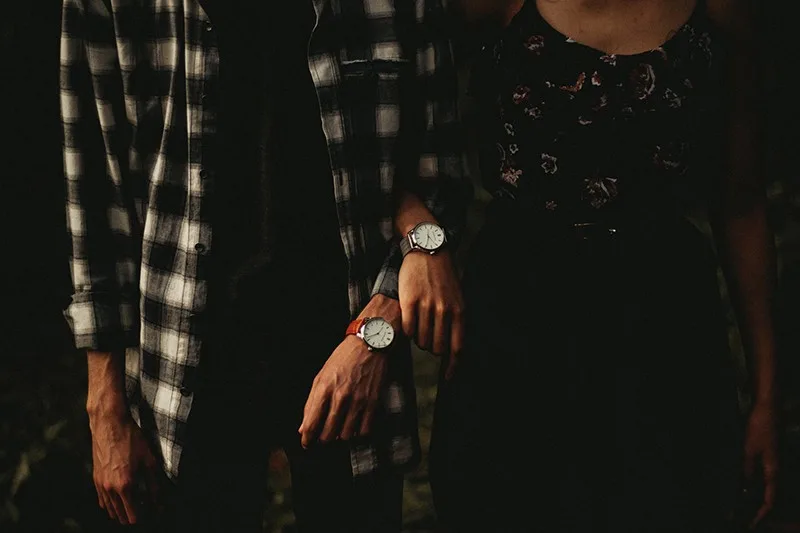 25. We're not perfect, but we're perfect for each other.
26. I feel fortunate to have you in my life as you light it up with your glow. I value your presence more than anything else.
27. Loving you was one of the best decisions of my life.
28. The sun is up, the sky is blue, today is beautiful and so are you.
29. Thank God someone threw me away so you could pick me up and love me.
30. I look at you and see the rest of my life in front of my eyes.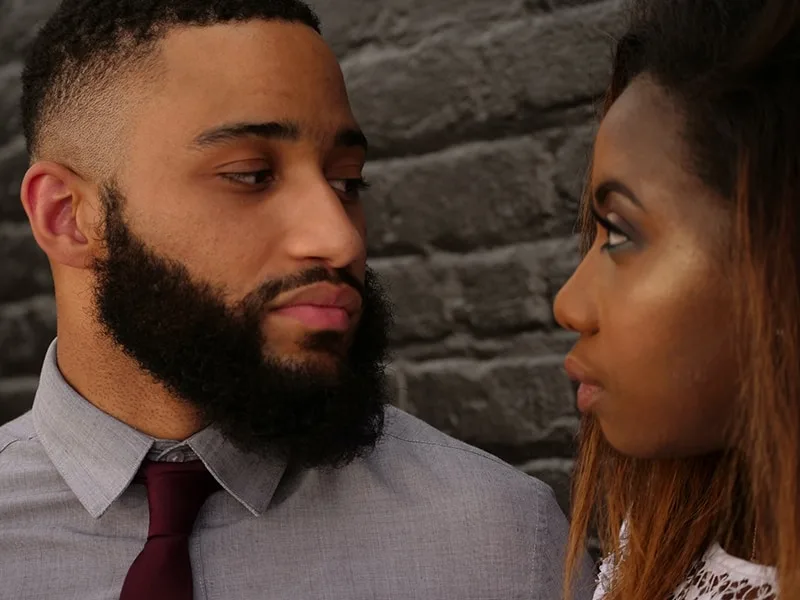 31. I am going to need an oxygen tank if you keep taking my breath away.
32. I will never stop asking you to marry me, so that you always know that I will always love you as much as the day I first asked.
33. What can be more valuable than our relationship? Nothing more than you! Our love is my world.
34. Thank you for taking care of me, for inspiring me, for believing in me, for encouraging me and, above all, for loving me.
35. Your love is like gravity and always pulling me in.
36. I don't need to go far away to see the world. My world is always with me when I stay with you.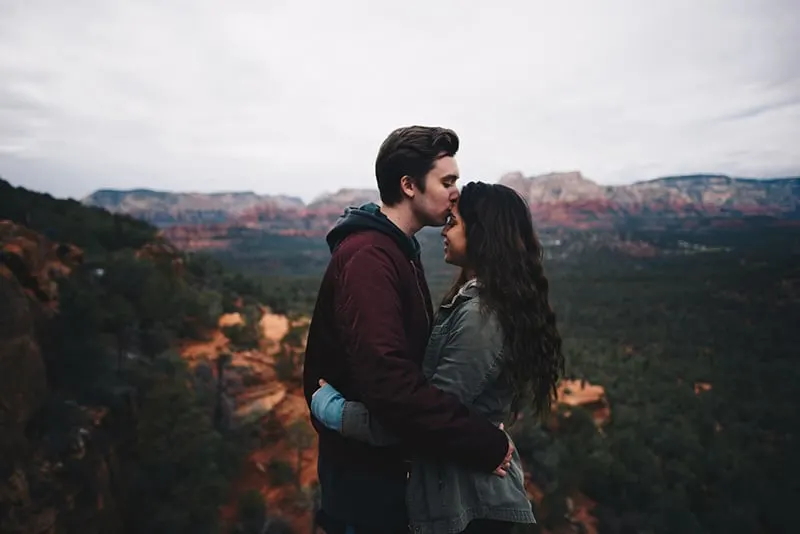 37. There is no need to say anything. Look into my eyes and you will see my soul and it will show you my love for you.
38. I love you more than porcupines have needles and that seems to be a lot.
39. If I were to sit back and watch our love story on a movie screen, it would be certain that it would be my favorite movie ever.
40. Thank you for going on this journey through life with me. There is nobody else I would rather have by my side.
Self love status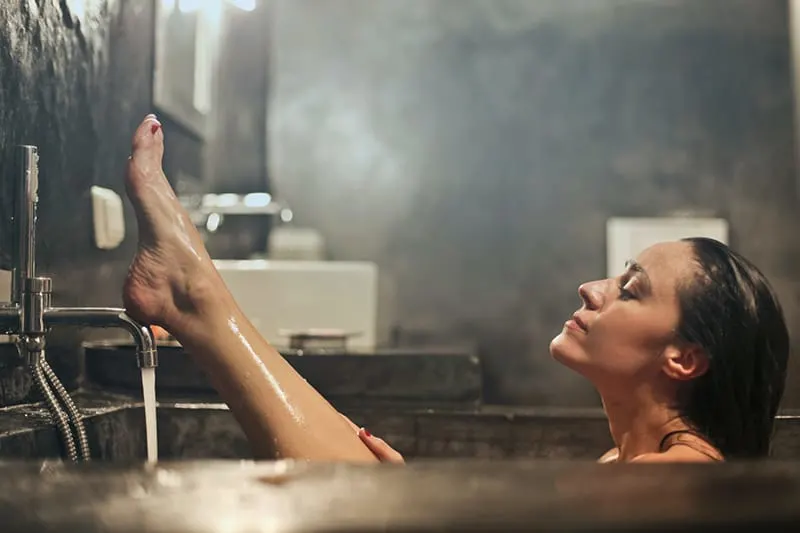 1. Love yourself first and everything else falls into line.
2. Your relationship with yourself sets the tone for every other relationship you have.
3. Self-love is not selfish; you cannot truly love another until you know how to love yourself.
4. Be proud of who you are, and not ashamed of how someone else sees you.
5. If you're searching for that one person that will change your life, take a look in the mirror.
6. You have to believe in yourself when no one else does – that makes you a winner right here.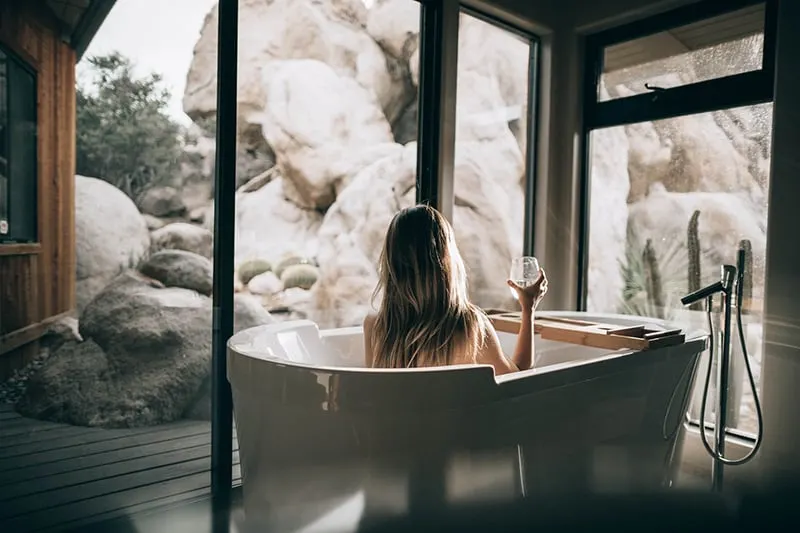 7. I'm learning to love myself. It's the hardest thing I've ever done.
8. Loving yourself starts with liking yourself, which starts with respecting yourself, which starts with thinking of yourself in positive ways.
9. If you aren't good at loving yourself, you will have a difficult time loving anyone, since you'll resent the time and energy you're giving another person that you aren't even giving to yourself.
10. Regardless of how anyone else feels about me, I am going to choose to love myself today.
11. When I accept myself just as I am, I am freed from the burden of needing you to accept me.
12. Be gentle with yourself, learn to love yourself, to forgive yourself, learn to love yourself, to forgive yourself, for only as we have the right attitude toward ourselves can we have the right attitude.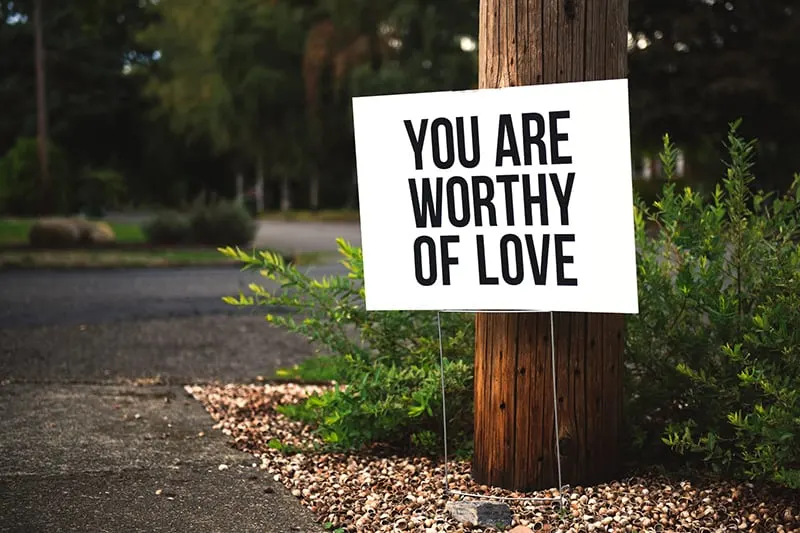 13. Self love. It doesn't mean that everyone will treat you the way you deserve to be treated. It means that you won't let them change the way you see yourself; nor will you stick around for them to destroy you.
14. Demonstrate love by giving it, unconditionally, to yourself. And as you do, you will attract others into your life who will love you without conditions.
15. I am not looking to escape my darkness, I'm learning to love myself here.
16. Love yourself enough to set boundaries. Your time and energy are precious. You get to choose how you use it. You teach people how to treat you by deciding what you will and won't accept.
17. Self-care is never a selfish act — it is simply good stewardship of the only gift I have, the gift I was put on earth to offer to others.
18. Self-love is the greatest middle finger of all time.
19. There is nothing noble about being superior to some other man. The true nobility is in being superior to your previous self.
20. Whatever you are doing, love yourself for doing it. Whatever you are feeling, love yourself for feeling it.
21. The only person who can pull me down is myself, and I'm not going to let myself pull me down anymore
22. Don't ever allow yourself to forget how incredibly special you are, even for a single second. Without you, the world would not be as magnificent. Let yourself remember to love again, starting with you loving you.
23. Sometimes the noise of life can be just too much. If you need to escape, love yourself enough to know when you need a real time out.
24. Respect, Love, and Value yourself. Always remember to be good to yourself by taking care of yourself. Make yourself a priority and know that it's okay. Don't feel guilty for loving yourself, first! You're just as important as anybody else.
25. To love yourself right now, just as you are, is to give yourself heaven. Don't wait until you die. If you wait, you die now. If you love, you live now.
26. Self love is asking yourself what you need – everyday – and then making sure you receive it.
Sad love status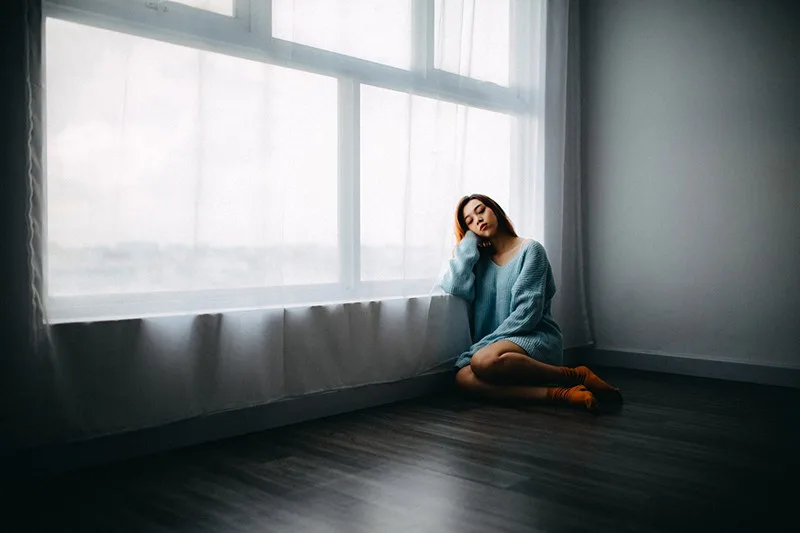 1. The most painful goodbye's are those which were never said and never explained.
2. My silence is just another word for pain.
3. Pain is the only thing that's telling me I'm still alive.
4. It's hard to forget someone who gave you so much to remember.
5. I did everything right for someone that does everything wrong.
6. It sucks how some people use you when they need you and then they put you aside like you didn't even matter to them from the beginning.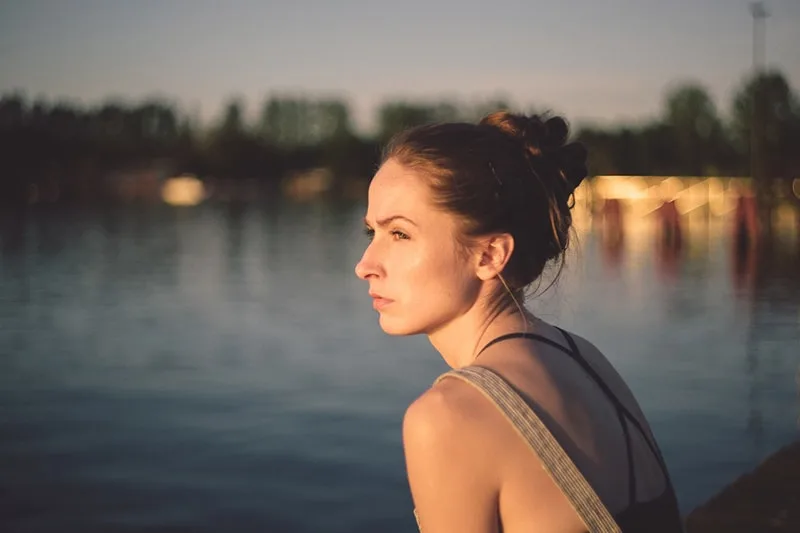 7. What do you do when the person who broke your heart is the only one who can fix it?
8. A breakup is like a broken mirror. It is better to leave than risk hurting yourself trying to pick up all of the broken pieces.
9. It is sad how someone can go from being the reason you were smiling to being the reason that you cry yourself to sleep.
10. No matter how hard your heart is broken, the world doesn't stop for your grief.
11. I'm not crying because of you; you're not worth it. I'm crying because my delusion of who you were was shattered by the truth of who you are.
12. Some people think that holding on makes you stronger, but sometimes it is the opposite. Sometimes, letting go can make you stronger.
13. It hurts to breathe because every breath I take proves I can't live without you.
14. When you have had your heart broken, you will be afraid to give it to someone ever again. But you have to trust that one day, the right person will come along and that person will treat your heart the way it deserves to be treated.
Wrap Up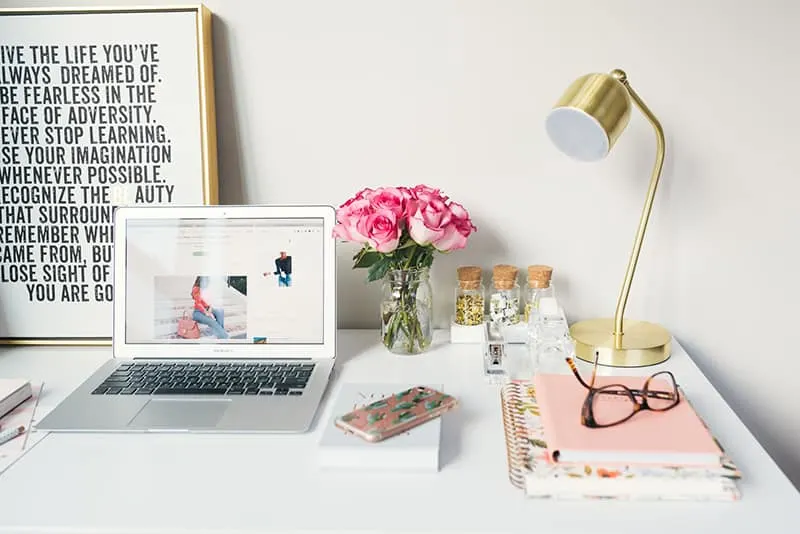 The love status is basically a romantic quote or message that you post on your social media for your loved one. If you want to show to the rest of the world how much you love your better half, post cute and romantic status for them on your social media.