Growing up doesn't happen overnight, but somehow, those childhood days end too soon.
All of a sudden, you're in the middle of thinking about how you're going to pay your rent next month, dealing with your baby's incessant crying, or crying over a guy or girl who no longer responds to your texts.
And there is always that one moment that inspires you to reminisce about the days you were a carefree child. Truth be told, none of us adults want to bring back all the elements of childhood but only the ones that were fun.
Whenever this "childhood nostalgia" strikes, I suggest boosting the feeling with the best poems about growing up. This collection of poems will bring that warm evocation of childhood and the process of physical and mental growth.
This authentic representation of growing up will warm your heart, boost your curiosity, and make you laugh. ? So, let's see!
Inspirational Poems About Growing Up
Say hi to the most inspiring collection of poems about growing up! Regardless of whether you're looking for a short poem about growing up or a longer one, you'll find it all here. And yes, regardless of whether you're a 10-year-old or 50-year-old, you'll equally enjoy reading these beautiful poems. (Just as I did when I read them for the first time.)
1. I Remember, I Remember by Thomas Hood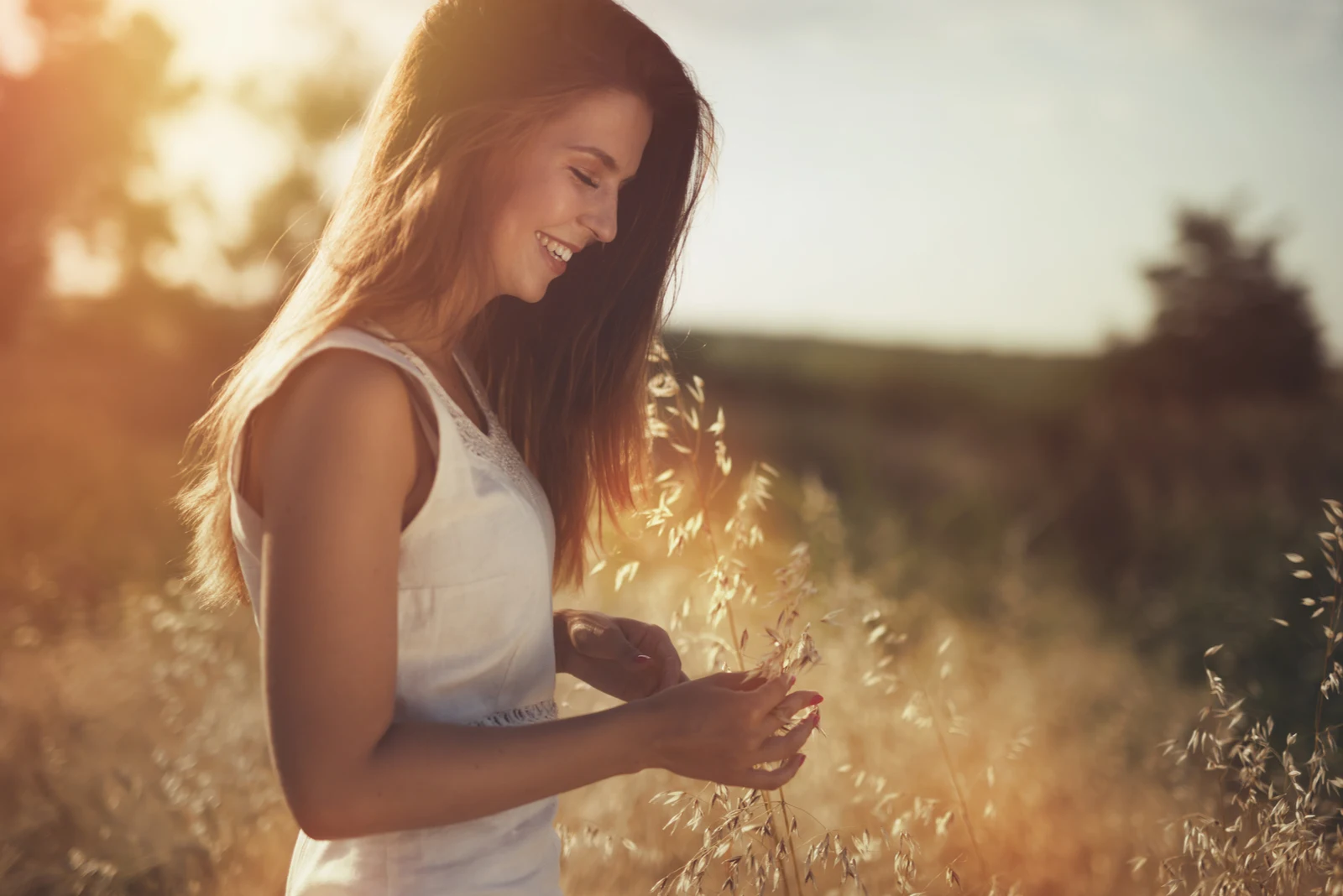 I remember, I remember,
The house where I was born,
The little window where the sun
Came peeping in at morn;
He never came a wink too soon,
Nor brought too long a day,
But now, I often wish the night
Had borne my breath away!
I remember, I remember,
The roses, red and white,
The vi'lets, and the lily-cups,
Those flowers made of light!
The lilacs where the robin built,
And where my brother set
The laburnum on his birthday—
The tree is living yet!
I remember, I remember,
Where I used to swing,
And thought the air must rush as fresh
To swallows on the wing;
My spirit flew in feathers then,
That is so heavy now,
And summer pools could hardly cool
The fever on my brow!
I remember, I remember,
The fir trees dark and high;
I used to think their slender tops
Were close against the sky:
It was a childish ignorance,
But now 'tis little joy
To know I'm farther off from heav'n
Than when I was a boy.
2. The Flight of Youth by Richard Henry Stoddard
There are gains for all our losses,
There are balms for all our pain:
But when youth, the dream, departs,
It takes something from our hearts,
And it never comes again.
We are stronger, and are better,
Under manhood's sterner reign:
Still we feel that something sweet
Followed youth, with flying feet,
And will never come again.
Something beautiful is vanished,
And we sigh for it in vain:
We behold it everywhere,
On the earth, and in the air,
But it never comes again.
3. Roots And Wings by Dennis Waitley
If I had two wishes, I know what they would be
I'd wish for Roots to cling to, and Wings to set me free;
Roots of inner values, like rings within a tree
and Wings of independence to seek my destiny.
Roots to hold forever to keep me safe and strong,
To let me know you love me, when I've done something wrong;
To show me by example, and helps me learn to choose,
To take those actions every day to win instead of lose.
Just be there when I need you, to tell me it's all right,
To face my fear of falling when I test my wings in flight;
Don't make my life too easy, it's better if I try,
And fail and get back up myself, so I can learn to fly.
If I had two wishes, and two were all I had,
And they could just be granted by my Mom and Dad;
I wouldn't ask for money or any store-bought things.
The greatest gifts I'd ask for are simply Roots and Wings.
4. Before Sleep by Catherine Anderson
I was in love with anatomy
the symmetry of my body
poised for flight,
the heights it would take
over parents, lovers, a keen
riding over truth and detail.
I thought growing up would be
this rising from everything
old and earthly,
not these faltering steps out the door
every day, then back again.
5. Leaving Home by Janice J Andrade
Give mother a hug
Father a kiss
The time has come
We have talked about it
Many times before
But the time is now
Fake a smile
And turn away
Start alone
I must leave everything I know
Into a world
One I do not understand
Hoping to find out
Who I truly am
Letting go of their hands
I am off
Not looking back
This is my time, my journey
I have to do this my way
I walk in a girl
I will walk out a woman
Ready to face the world
Teenage Poems About Growing Up
These teenage poems describe their sweet problems during their coming of age and maturing (read: high school, college, first loves). How many of them can you relate to? Hmm… ?
1. In The Blink Of An Eye by Jennifer Betts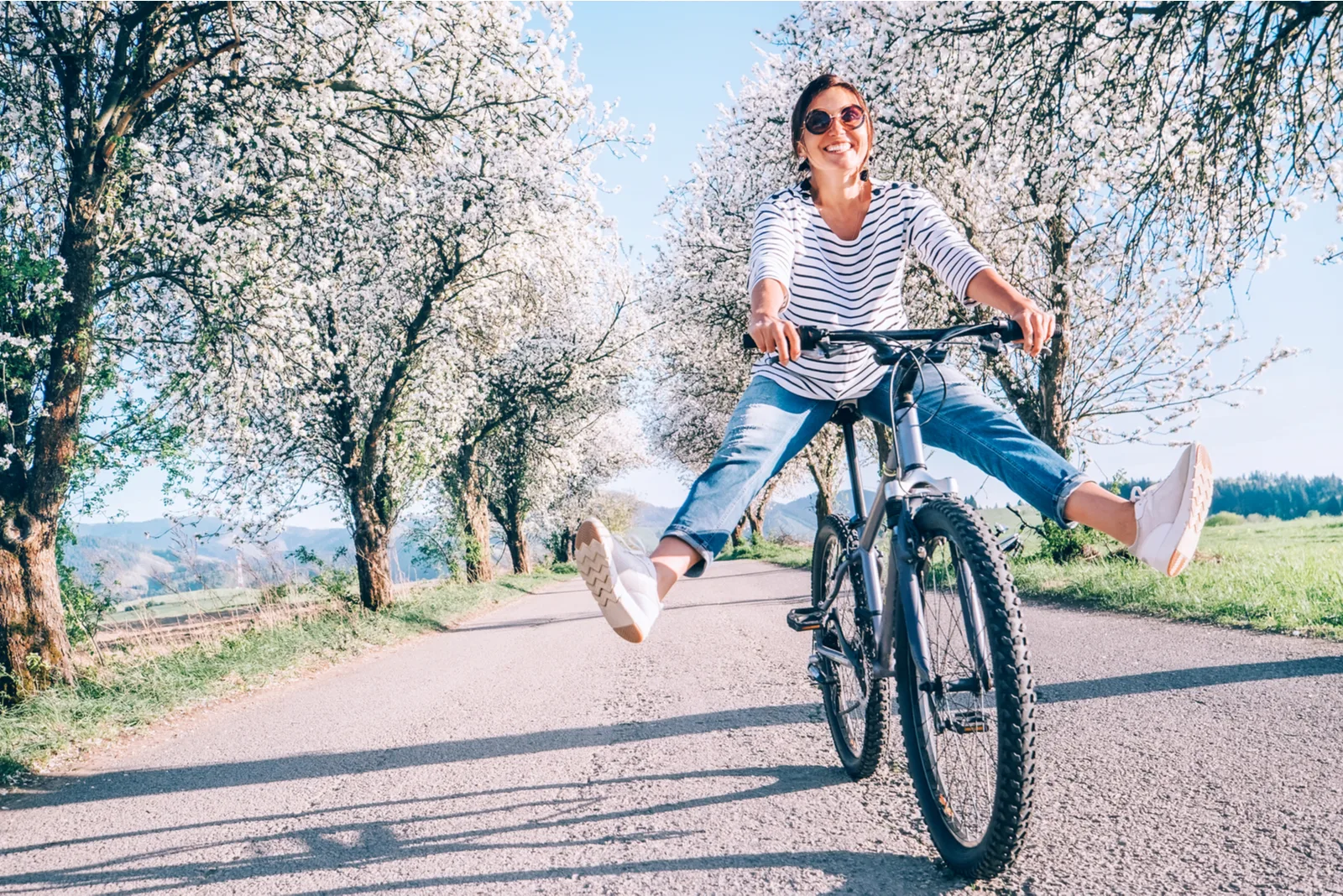 In the blink of an eye, my world started to change.
I went from walking to running to climbing and playing.
In the blink of an eye, I made friends.
I was scared to leave but their warm eyes welcomed me on my first day.
In the blink of an eye, I found my first love.
With their good looks, I was lost in a moment.
In the blink of an eye, I was growing up.
Rather than classes and homework, I had to consider colleges and futures.
In the blink of an eye, my world has changed.
2. Little Girls Have To Grow Up by Brianna E. Cornman
There once was a little girl.
She was sweet, and in dresses she liked to twirl.
Everywhere she went,
She left her footprint.
Her smile was almost contagious,
And the amount of love she received was outrageous.
But the little girl then grew up.
And her tea wasn't as easily in her cup.
She didn't have the greatest luck,
And truly it's because people suck.
As a teenager, she lost friends.
Mostly because high school comes with ends.
But people called her names,
And boys played with her heart like a string of games.
But don't let this information fool you.
She could still be herself if she wanted to.
Some days she could try on her dresses like when she was a little girl,
And she could stand in front of her mirror to watch herself twirl.
Even though she had gotten older,
And thought that years going by had destroyed her,
She was wrong; she could still be sweet.
She still left a footprint with each of her feet.
She could still make herself crack that contagious smile.
And her being on this Earth was worthwhile.
But because of the names
And the games,
She didn't see that.
She just thought she was being walked on more than a dirty door mat.
She was lost, and people didn't seem to see
That words hurt, and that little girl was me.
3. My Future by Emily
They want me to be prepared
For the future that is near,
But the truth is I am scared
Because mine is unclear.
Now, I lay here in my bed,
My worries slowly eating me.
So many questions in my head
About how my future will be.
Will my dreams come true?
Will I find a house to call my own?
Will I find someone to turn to,
Or will I be forever alone?
These questions I ponder,
And so many more.
Yet, still, my heart grows fonder
To the mystery my future has in store.
4. See Me Grow Up by Katilyn
See me cry
See the truth behind the lies
See me smile, see me laugh
See the flashbacks of my past
See my bad habits come to an end
See me leave footprints in the snow
See me wave hello and goodbye
I'm amazed to see everything new
Time flew by and left a mark
See me dance in the rain
See me ignore all types of pain
See me grow up and take on the world
See me now, I'm not a little girl
See me graduate high school
See me graduate college
See me wear my heart on my sleeve
See the people leave my side
See the people stay by me
See me start to make my dreams come true
See me speak what's on my mind
See me help people, see me forget
See the next me.
I bet you thought I wouldn't write anything like this.
See me prove you wrong.
I thought you might be surprised; you don't know me then.
See me see you be shocked.
Grown-Up Poems
Even if you're all grown up, you are still in the process of growing up. I know it sounds confusing, but we, as human beings, are growing up our whole lives at our own unique pace, and these poems prove that. They also remind us of sweet childhood moments.
1. Grown Up by Edgar Allan Guest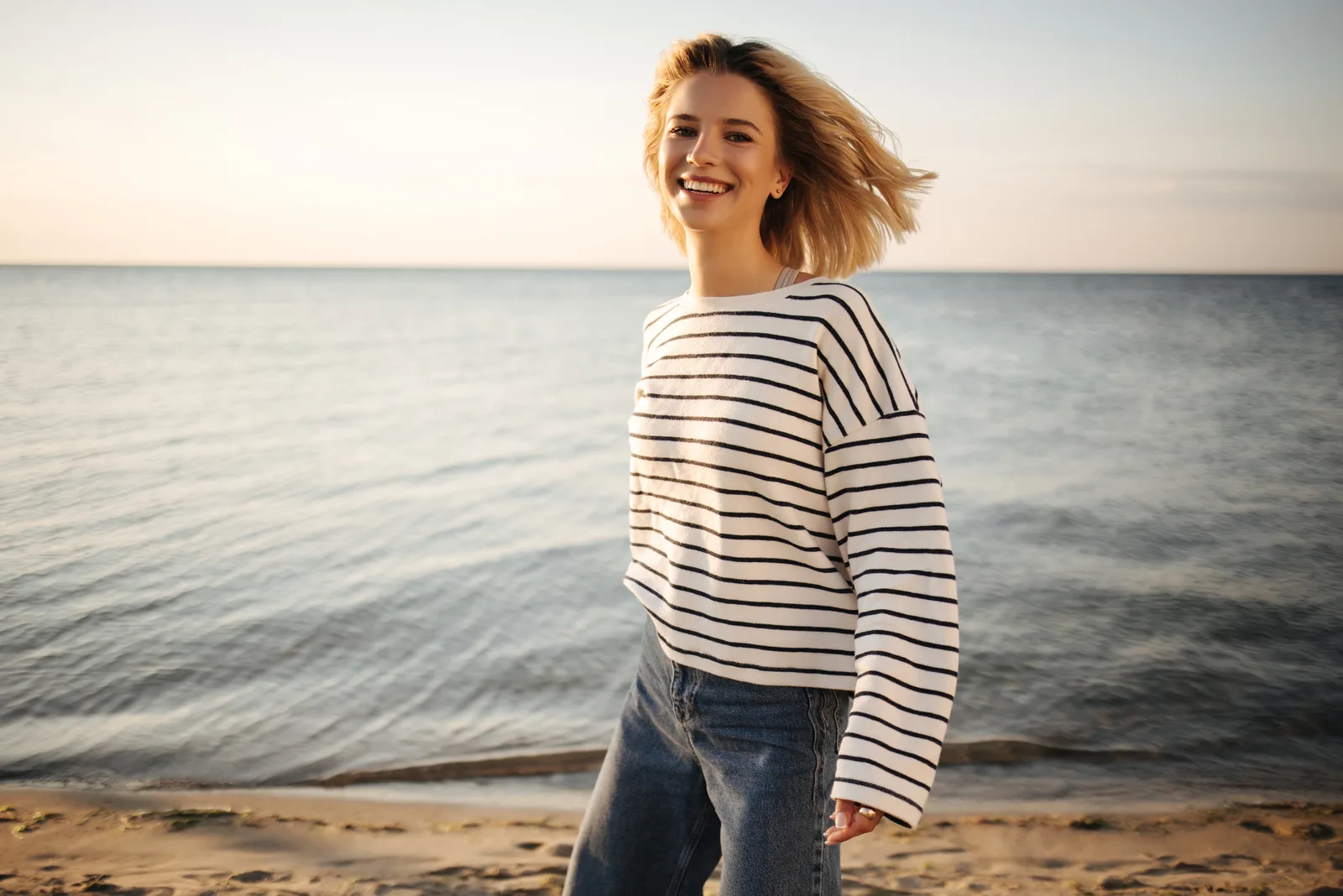 Last year he wanted building blocks,
And picture books and toys,
A saddle horse that gayly rocks,
And games for little boys.
But now he's big and all that stuff
His whim no longer suits;
He tells us that he's old enough
To ask for rubber boots.
Last year whatever Santa brought
Delighted him to own;
He never gave his wants a thought
Nor made his wishes known.
But now he says he wants a gun,
The kind that really shoots,
And I'm confronted with a son
Demanding rubber boots.
The baby that we used to know
Has somehow slipped away,
And when or where he chanced to go
Not one of us can say.
But here's a helter-skelter lad
That to me nightly scoots
And boldly wishes that he had
A pair of rubber boots.
I'll bet old Santa Claus will sigh
When down our flue he comes,
And seeks the babe that used to lie
And suck his tiny thumbs,
2. Childish Griefs by Emily Dickinson
Softened by Time's consummate plush,
How sleek the woe appears
That threatened childhood's citadel
And undermined the years!
Bisected now by bleaker griefs,
We envy the despair
That devastated childhood's realm,
So easy to repair.
3. I remember, I remember by Philip Larkin
Coming up England by a different line
For once, early in the cold new year,
We stopped, and, watching men with number plates
Sprint down the platform to familiar gates,
"Why, Coventry!" I exclaimed. "I was born here."
I leant far out, and squinnied for a sign
That this was still the town that had been 'mine'
So long, but found I wasn't even clear
Which side was which. From where those cycle-crates
Were standing, had we annually departed
For all those family hols? . . . A whistle went:
Things moved. I sat back, staring at my boots.
'Was that,' my friend smiled, 'where you "have your roots"?'
No, only where my childhood was unspent,
I wanted to retort, just where I started:
By now I've got the whole place clearly charted.
Our garden, first: where I did not invent
Blinding theologies of flowers and fruits,
And wasn't spoken to by an old hat.
And here we have that splendid family
I never ran to when I got depressed,
The boys all biceps and the girls all chest,
Their comic Ford, their farm where I could be
'Really myself'. I'll show you, come to that,
The bracken where I never trembling sat,
Determined to go through with it; where she
Lay back, and 'all became a burning mist'.
And, in those offices, my doggerel
Was not set up in blunt ten-point, nor read
By a distinguished cousin of the mayor,
Who didn't call and tell my father There
Before us, had we the gift to see ahead –
'You look as though you wished the place in Hell,'
My friend said, 'judging from your face.' 'Oh well,
I suppose it's not the place's fault,' I said.
'Nothing, like something, happens anywhere.'
4. The Voice by Shel Silverstein
There is a voice inside of you
that whispers all day long,
'I feel that this is right for me,
I know that this is wrong.'
No teacher, preacher, parent, friend
or wise man can decide
what's right for you – just listen to
the voice that speaks inside.
RELATED: 70 Cute And Funny Roses Are Red, Violets Are Blue Poems
Poetry About Children Growing Up
Children grow up so fast (every parent will relate to this). Also, if you're an adult and still a kid at heart, then these childhood poems about children growing up (and teddy bears) will also be relatable. Poems about growth have never been more sentimental.
1. The Childhood Song by Kellie Carra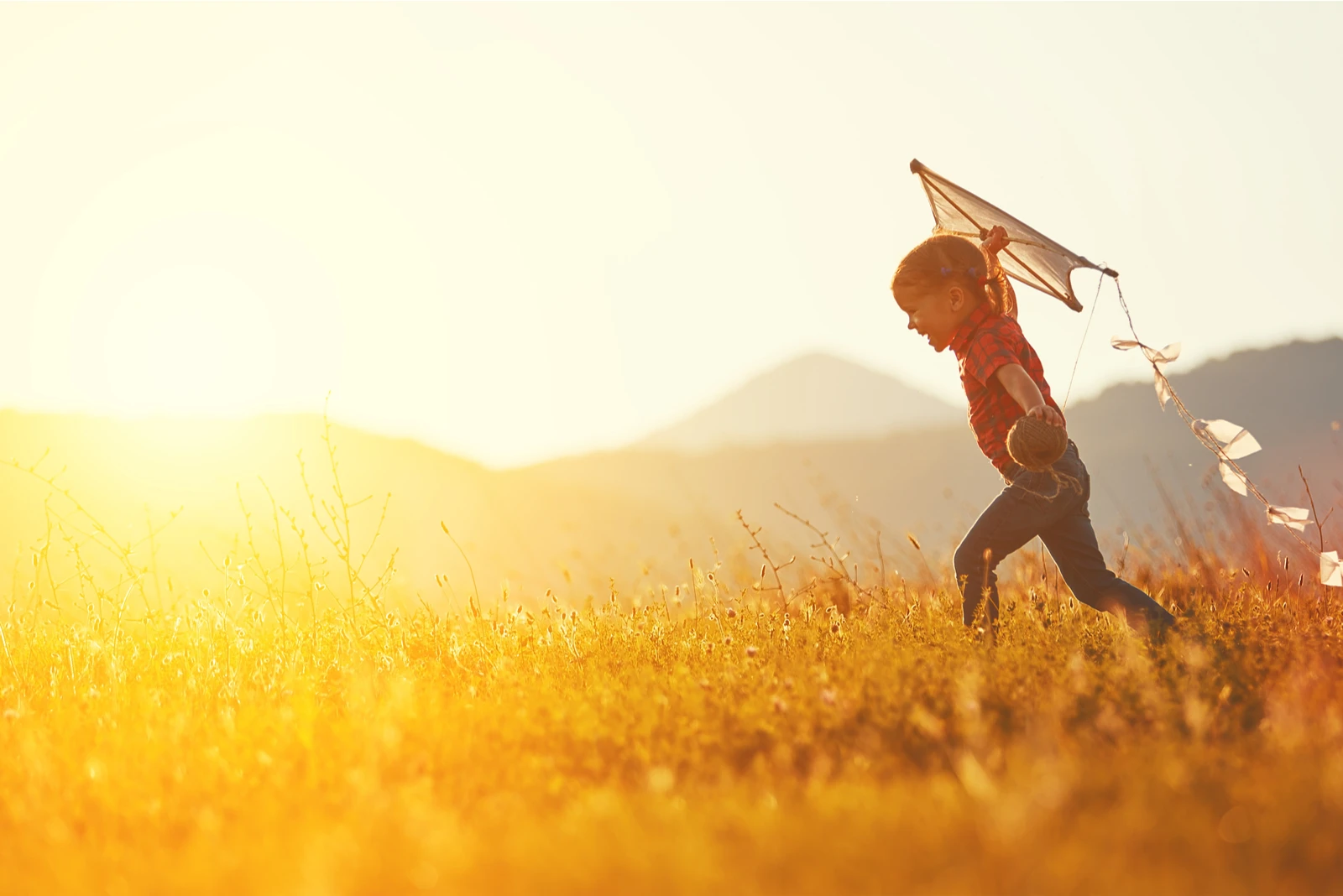 Leaves dusted with white
Moon reflects through the night
Off the blanketed ground of sheer winter
Footsteps echo off trees
Snow is up to the knees
Run through woods fast like a sprinter
Bristling wind breaks the silence
Shattering glass in a riot
Trees make shadows around your own
Shivers crawl up the spine
Fear and cold intertwined
But refusal to go back home
The tree stump in sight
You collapse in the night
Relief, relief, relief
For it's been far too long
Away from the song
You once knew as a daily greeting
You settle and sigh
Small tears in your eyes
As you wait for the beautiful sound
But no noise to be made
Childhood has faded
The music has just died out
The creek doesn't hum
The bird whistles numb
And home this no longer feels
I'm afraid you've grown up
Childhood gone corrupt
Your past has all but sealed
2. Daisy Bear by Kerry Love
You were always there to protect me
through the dark and cold of night.
I would hold you close beside me
and squeeze you in so close, so tight.
We would pretend we were in another place,
so free and full of fun,
where no one could ever hurt us
and life had just begun.
I would tell you all my secrets
about the happenings of the day,
I would often whisper in your ear,
"Please take this pain away."
Although you couldn't stop the life
or path that I was led,
I would sit with you for hours,
just alone on my bed.
And each time that we heard
a footstep made or maybe two,
a door slide open
I would just reach out for you.
You would take me to that place
so free and full of fun,
and the pain wouldn't hurt,
and again it was done.
So now that I am older
and the fears have faded too.
I can look around my life,
and it doesn't seem so true.
You're still here to protect me
with an eye missing or two.
My favorite little bear,
we made it because of you.
3. Amazing To See by Catherine Pulsifer
It is amazing to see
How big they can be
Yesterday so small
Today so tall.
Children grow up so fast
Babies they don't last
The years fly by
It can make you sigh.
But watching them grow
Is like watching a show
The ups and downs
The tears and the clowns.
But no matter what the age
And no matter what the stage
Our love for our child always grows
They will always be our baby, you know!
4. The Box by Rick Hunter
As I look back to when I was but a boy,
I'd have to say a cardboard box was my favorite toy.
There were no action figures in this day,
and computer games were still many years away.
The box was my pirate ship leading me to my stash of gold and doubloons.
It also served as my rocket ship, flying me to the moon.
It was my speedy race car, and I was Richard Petty.
On other days, I was Mario Andretti.
It was my castle where I was the king.
I was also a professional wrestler, fighting in the ring.
The box also served as a fort.
From there, I would fight off enemy ships that were coming into port.
It was a boxcar, and I was a tramp.
It was a tent, a place for me to camp.
That box was my best friend as it would take me to many different places.
From flying in the cosmos to distant lands filled with alien races.
A simple cardboard box, but still my favorite toy.
It was made of wood, pulp, and glue, but it brought me hours of endless joy.
What's Your Favorite Poem About Growing Up?
Have you already found your favorite among these poems about growing up? I certainly have! My favorite is the fifth one in the first headline, and I'm definitely going to share it with my close friends because it's totally shareable. ?
I suggest you do the same. Let's remind the world about the beauty of growing up, the tears, laughter, love, and everything this miracle called Life gives us.
As Psychology Today states: Growing up is hard to do. But I dare say that it can also be fun (at least to a certain extent).