This selection of best seduction quotes is one way to know more about the art of attraction and allure.
What's so interesting about seduction? It can best be explained by comparing it to the feeling of anticipation.
It's a combination of something mysterious, unknown yet desirable, and curiosity.
It's essentially a love game in which we experience pleasure while waiting for something significant and interesting to happen.
Quotes about seduction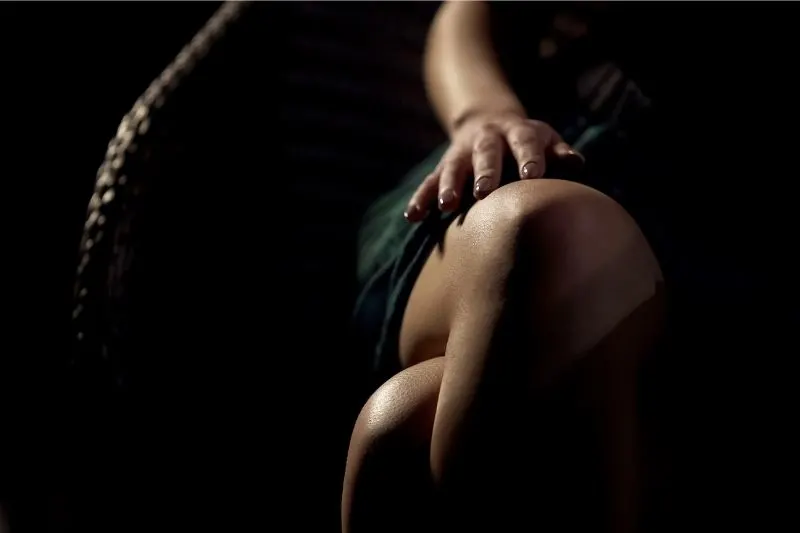 1. "Seduction was both a science and art, a blend of skill, discipline, proximity, and opportunity. Mostly proximity." — Dan Simmons
2. "A woman will sometimes forgive the man who tries to seduce her, but never the man who misses an opportunity when offered." — Talleyrand
3. "If you find someone attractive, you try to make them find you attractive. That is called seduction. And seduction is a bit ugly. You could say it's a bit ugly to use your charisma." — Jonathan King
4. "A woman laughing is a woman conquered." — Napoleon
5. "Don't tell a woman she's pretty; tell her there's no other woman like her, and all roads will open to you." — Jules Renard
6. "It is not enough to conquer; one must learn to seduce." — Voltaire
7. "Pursuit and seduction are the essence of s**uality. It's part of the sizzle." — Camille Paglia
8. "Seduction isn't making someone do what they don't want to do; seduction is enticing someone into doing what they secretly want to do already." — Benjamin T. Russell
9. "You can seduce a man without taking anything off, without even touching him." — Rae Dawn Chong
10. "A man is like a cat; chase him and he will run — sit still and ignore him and he'll come purring at your feet." — Helen Rowland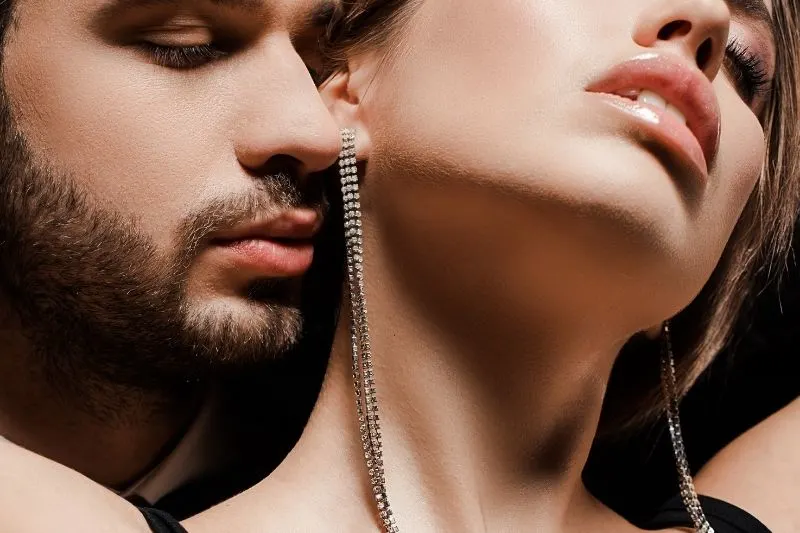 11. "A fragrance that matches the personality of the man or woman who wears it is an integral part of the memory that you have of him or her. It goes without saying that it's a formidable weapon of seduction." ― Dree Hemingway
12. "If you can make a woman laugh, you can make her do anything." — Marilyn Monroe
13. "When a woman has not received much flattery in her life, she will be seduced." ― Melina Marchett
14. "The average man is more interested in a woman who is interested in him than he is in a woman with beautiful legs." — Marlen Dietrich
15. "All great lovers are articulate, and verbal seduction is the surest road to actual seduction." — Marya Mannes
16. "If I became a philosopher, if I have so keenly sought this fame for which I'm still waiting, it's all been to seduce women basically." — Jean-Paul Sartre
17. "The climax of seduction is to give the illusion that you're not trying to seduce." — Mathias Malzieu
18. "Seduction is always more singular and sublime than s** and it commands the higher price." ― Jean Baudrillard
19. "Beauty and seduction, I believe, is nature's tool for survival, because we will protect what we fall in love with." — Louis Schwartzberg
20. "Seduction is merely encouraging a man to do something he already wants to do." — Lisa Kleypas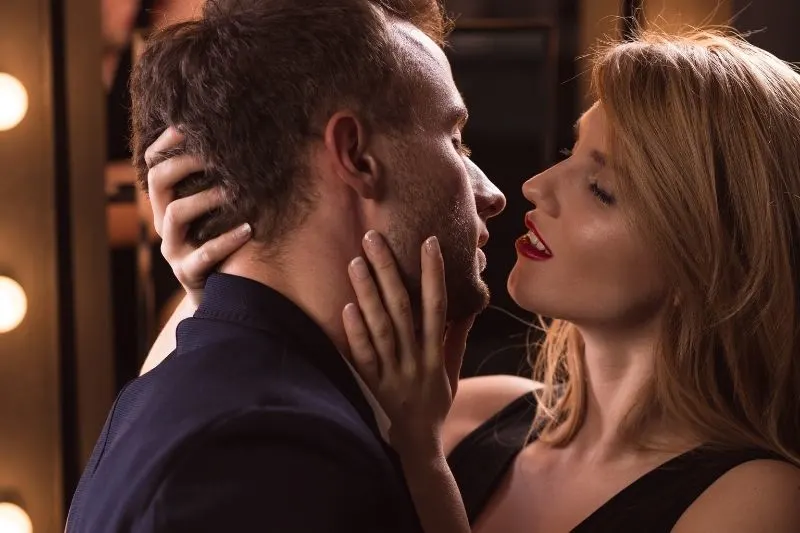 21. "What a man notices first about a woman is whether she notices him." — Marlen Dietrich
22. "If you wish to seduce an angel, you must play the part of a devil." — Eliphas Levi
23. "Understanding is the ultimate seduction of the mind. Go to the truth beyond the mind." — Stephen Levine
24. "It's intelligence mixed with less than innocence, it's cruelty mixed with a sense of elegance. It's a trap set for seduction to those that are persuaded by speech." ― Jose R. Coronado
25. "There's always truth in seduction. That's why it works." — Zoe Archer
See also: I Love You Quotes: 200+ Examples For Him And Her
26. "Men naturally despise those who court them, but respect those who do not give way to them." — Thucydides
27. "Seduce yourself first." ― Kamand Kojouri
28. "… you should remember that there's a difference between seducing someone, and being as lewd as possible in their direction." ― Eliezer Yudkowsky
29. "A quick smile is more seductive than a slinky dress." — Mason Cooley
30. "Her lips touched his brain as they touched his lips, as though they were a vehicle of some vague speech and between them, he felt an unknown and timid pressure, darker than the swoon of sin, softer than sound or odor." ― James Joyce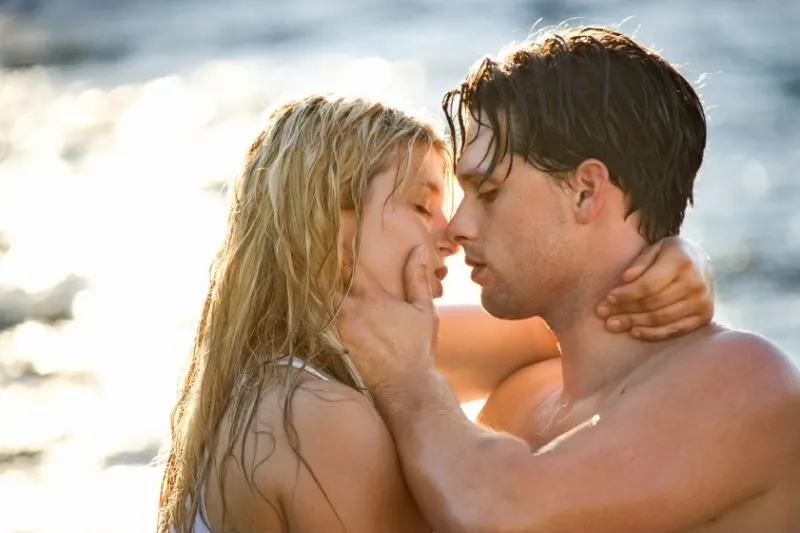 31. "His voice was as intimate as the rustle of sheets." — Dorothy Parker
32. "Flirting is the gentle art of making a man feel pleased with himself." — Helen Rowland
33. "It is one of the psychological mistakes that the world makes, to assume that a man whose inclination drives him on to attempt seduction after seduction is a man of more ardent erotic passion than the more constant lover. The very reverse is the case." ― John Cowper Powys
34. "You have to penetrate a woman's defenses. Getting into her head is a prerequisite to getting into her body." — Bob Guccione
35. "The hardest task of a girl's life, nowadays, is to prove to a man that his intentions are serious." — Helen Rowland
36. "She's beautiful, and therefore to be wooed; She is a woman, therefore to be won." — William Shakespeare
37. "The next time you try to seduce anyone, don't do it with talk, with words. Women know more about words than men ever will. And they know how little they can ever possibly mean." ― William Faulkner
38. "His eyes have made love to me all evening." — Marguerite Gautier
39. "The feminine seduces because it is never where it thinks it is, or where it thinks itself." ― Jean Baudrillard
40. "Fighting battles is like courting girls: those who make the most pretensions and are boldest usually win." — Rutherford B. Hayes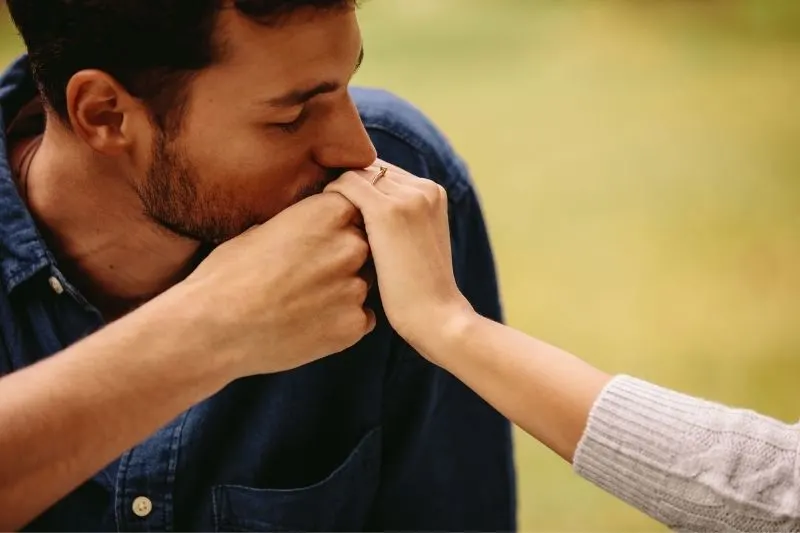 41. "Seduction is an art that is tested in the mirror." ― Miguel Ángel Sáez Gutiérrez
42. "Venus yields to caresses, not to compulsion." — Publilius Syrus
43. "Latins are tenderly enthusiastic. In Brazil, they throw flowers at you. In Argentina, they throw themselves." — Marlen Dietrich
44. "Success is a lousy teacher. It seduces smart people into thinking they can't lose." — Bill Gates
45. "Seduce my mind and you can have my body, find my soul and I'm yours forever." — M.D. Waters
46. "It upsets women to be, or not to be, stared at hungrily." — Mignon McLaughlin
47. "I think visual seduction is really a lovely thing. To be able to look at something and feel you want to get closer and closer to it, and as you get closer to it, the more you drop your guard." ― Chris Ofili
48. "It is your work in life that is the ultimate seduction." — Pablo Picasso
49. "Perhaps in Venice, you'll find a man who'll put jasmine in your maiden-hair, and a pomegranate flower in your navel. Poor little lady Jane!" — D. H. Lawrence
See also: 300+ Bonding Love Messages And Love Quotes For Him & For Her
50. "Every woman has the power to seduce the world with her uniqueness, passion, and creativity." — Donna Karan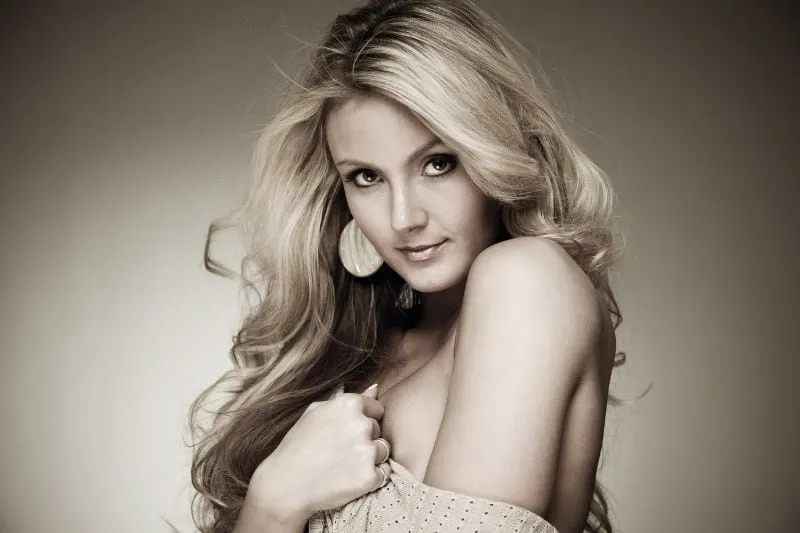 51. "Don't mix wine and women." — Cesare Pavese
52. "Seduction is about intelligence and wit. Someone who makes me laugh has every chance to seduce me." — Riccardo Tisci
53. "What seduces never seems to be where it is thought." — Gustavo Cerati
54. "An ounce of courage will go farther with women than a pound of timidity." — Honoré de Balzac
55. "There is an element of seduction in shoes that doesn't exist for men. A woman can be s**y, charming, witty, or shy with her shoes." — Christian Louboutin
56. "Men are like that, they can resist the sound argument, yet yield to a glance." — Honoré de Balzac
57. "Man proposes, woman forecloses." — Minna Antrim
58. "I don't use my body to seduce, no. I just stand there." — Ursula Andress
59. "You have had me spinning for days, for I am drunk off the words that flow endlessly from your deep red lips that taste of wine." — Karen Quan
60. "I find the fragrance to be such a mood enhancer and definitely a seduction tool." — Christina Aguilera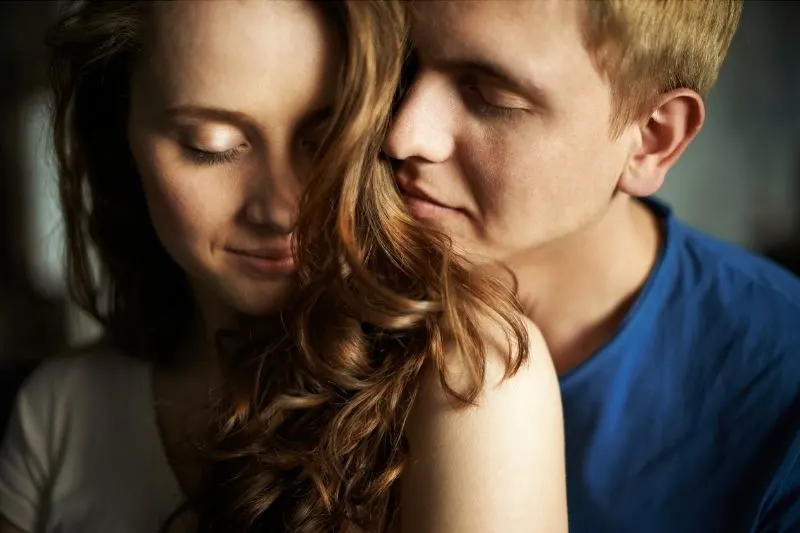 61. "The day is gone, and all its sweets are gone! Sweet voice, sweet lips, soft hand, and softer breast." — John Keats
62. "One kind of flirtation is to boast we never flirt." — La Rochefoucauld
63. "Seduction is an art known only to the best of the artistes." ― Avijeet Das
64. "I am here to seduce you into a love of life; to help you to become a little more poetic; to help you die to the mundane and to the ordinary so that the extraordinary explodes in your life." — Rajneesh
65. "I suppose that romantic love was invented as a brilliant means of seduction." — Sigmund Freud
66. "But a desperate heart will seduce the mind." — Mitch Albom
67. "Faint heart never won fair lady." — English proverb
68. "The resistance of a woman to a man's advances is not always a sign of virtue. Sometimes it's just a sign of experience." — Ninon de Lenclos
69. "The way to a man's heart is through his stomach." — International proverb
70. "Vampires are immortal, you can do whatever you want, and get away with it. And there's the seduction part, of course, s** is a big part of the vampire thing." ― Jonny Lee Miller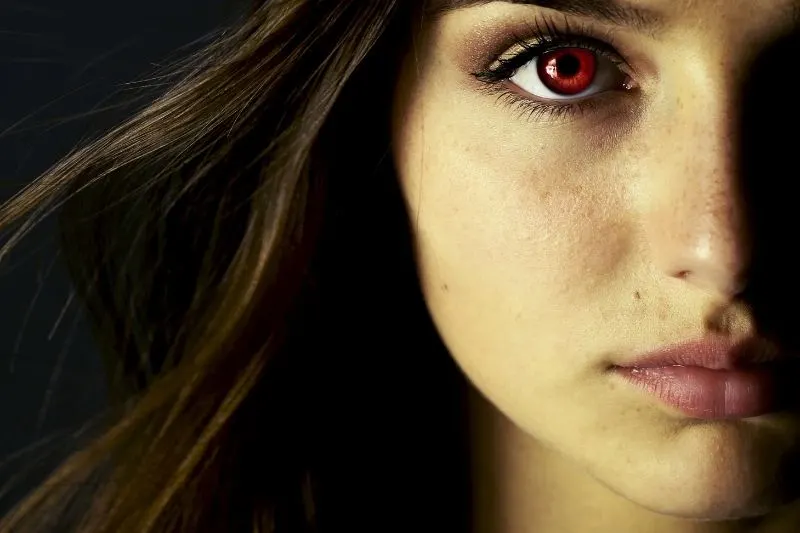 71. "The brain knows the real secret of seduction, more effective than even music and martinis. Just keep whispering, 'Gee, you are really special' to that sack of water and protein that is a body, and you can get it to do practically anything." — Alison Gopnik
See also: 160 Emotional I Miss You Quotes For Him And Her
72. "Make sensuality your power base." ― Lebo Grand
73. "True love is the love that seduces and will never allow itself to be seduced." — Paulo Coelho
74. "S**uality is extremely disruptive. The insecurities and emotions it stirs up can often cut short a relationship that would otherwise be deeper and longer-lasting." — Robert Greene
75. "Don't lose yourself in a man, that'll make you lose your pizzazz indefinitely. Instead, lose yourself in your own sensuality and you'll forever enchant him." ― Lebo Grand
76. "A book can teach you, a conversation can assure you, a poem can seduce you, a genius can inspire you but only you can save yourself." — Anthony Anaxagorou
77. "When a woman wants a man and lusts after him, the lover need not bother to conjure up opportunities, for she will find more in an hour than we men could think of in a century." —Anonymous
78. "The fact is that being seductive is an addiction that can never be satisfied." — Gabriel Garcia Marquez
79. "As far as I can make out, women's friendships with each other are based on a gush of lies and pretty speeches that mean nothing. You'd think they were all wolves trying to seduce each other the way they flatter and flirt when they're together." — Marilyn Monroe
80. "The seduction of safety is always more dangerous than the illusion of uncertainty." — Robin Sharma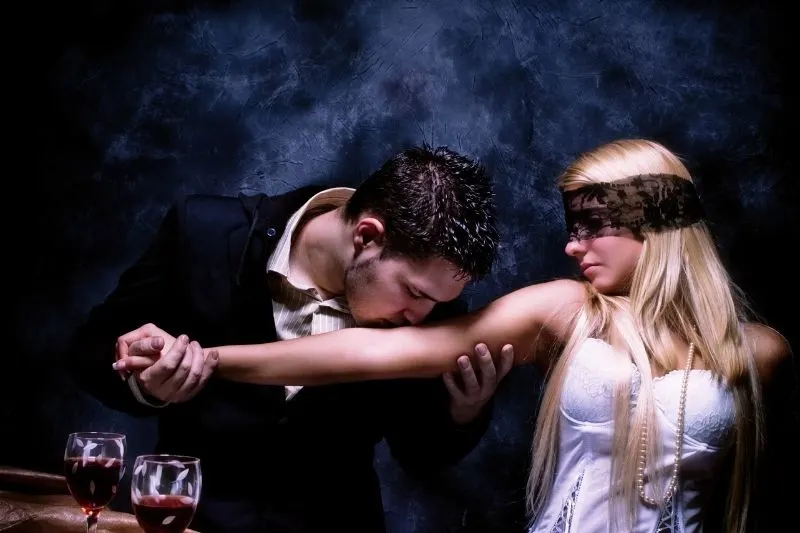 81. "Challenge, and not desire, lies at the heart of seduction." — Jean Baudrillard
82. "A modest demeanor arouses thoughts of seduction." — Mason Cooley
83. "I was trying to seduce him just by being physically near him. Like, seduction by osmosis. It works in movies constantly." ― Katie Heaney
84. "Who would willingly walk the path of love if they knew its cost without first being seduced by its promise?" ― Donna Goddard
85. "My job as a portrait photographer is to seduce, amuse, and entertain." — Helmut Newton
86. "Seduction brings forth death." — Monaluna
87. "Anyone can be passionate, but it takes real lovers to be silly." — Rose Franken
88. "To find and keep love today, you have to learn the mystery of seduction." ― Lebo Grand
89. "Let me tell you how the French seduce you. They are the most bloody seductive people on Earth. They are charming, they are well-mannered and they praise and flatter you." — Anita Roddick
90. "When once the woman has tempted us, and we have tasted the forbidden fruit, there is no such thing as checking our appetites, whatever the consequences may be." — George Washington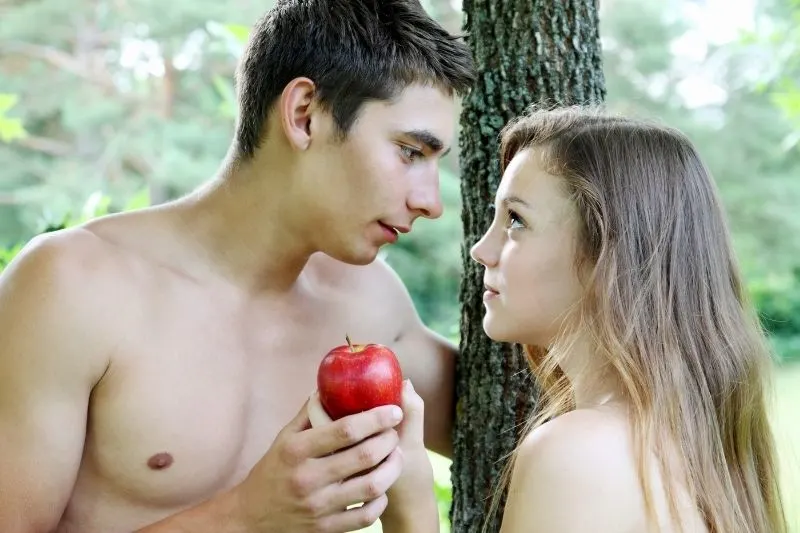 91. "Dancing is a perpendicular expression of a horizontal desire." — George Bernard Shaw
92. "What will seduce a person is an effort we expend on their behalf, showing how much we care, how much they are worth. Leaving things to chance is a recipe for disaster, and reveals that we do not take love and romance very seriously." — Robert Greene
93. "…in seduction, as in all forms of marketing, form supersedes content." — Jesse Kellerman
94. "I think the eyes flirt most. There are so many ways to use them." — Anna Held
See also: 65 Deep And Inspirational Quotes That Will Blow Your Mind
95. "You turn me on from across the room, and I'll completely melt if you come any closer." — Crystal Woods
96. "At the core level, seduction comes down to selling. You're trying to convince a woman that you are a hot product she has got to have! You're selling yourself." ― Cage J. Madison
97. "The more abstract the truth you wish to teach, the more must you allure the senses to it." — Friedrich Nietzsche
98. "To lack confidence in a man is the most wasteful exercise. A woman is not as weak a creature as one presumes. I must tell you that there exists no man who can seduce a disinclined woman. And I cannot omit the fact that if the woman is determined to find love, no amount of policing can keep her from falling into that state." ― Mukta Singh-Zocchi
99. "Everything you do seduces me. All you need to do is breathe and I would do anything for you.""— Ashley March
100. "Art grabs people by their eyeballs, it seduces them. Especially if the picture is very beautiful or very s**y or just really weird if it has some surreal element in it." — Eric Drooker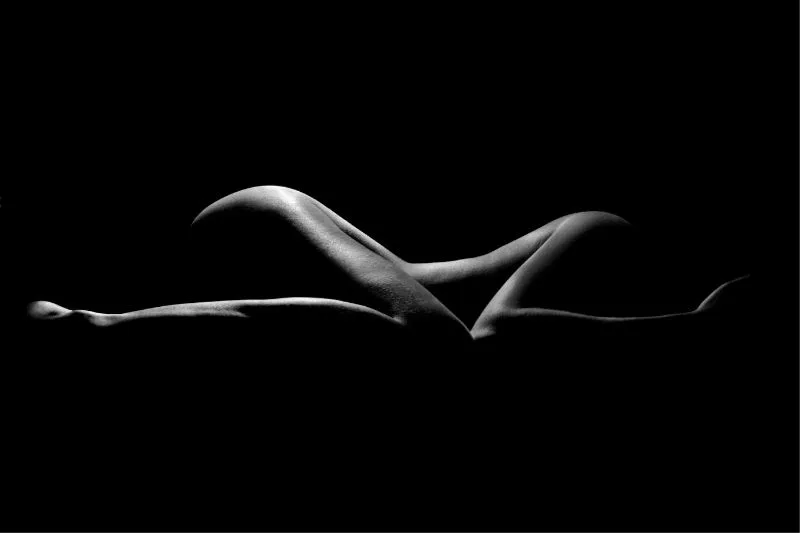 101. "I could not help liking this girl more and more. I've never met a woman who was the one initiating her own seduction. Directing it even." ― Kailin Gow
102. "Seduction is a matter of feelings and people opening themselves. I don't think it's something tricky ― it's being human. And everybody is seduced by something different." — Miuccia Prada
103. "Flirting is the sin of the virtuous and the virtue of the sinful." — Paul Bourget
104. "Beauty is a unique predator: we crave to become its prey." ― Talismanist Giebra
105. "The mask of art is the means through which corruption is spread. The mask makes vice seem beautiful, turns squalor and nastiness into glamorous thrill, seduces the onlooker into the game ― and leaves him or her with the corpse on his hands." ― Jennifer Birkett
106. "It's very easy to believe someone when they are telling you what it is you want to hear." ― Kate McGahan
107. "This is a place full of seduction and coquetry, rich in eroticism." — Catherine Deneuve
108. "All strange and terrible events are welcome, but comforts we despise." — Cleopatra
109. "Is not the most erotic portion of a body where the garment gapes? In perversion (which is the realm of textual pleasure) there are no 'erogenous zones' (a foolish expression, besides); it is intermittence, as psychoanalysis has so rightly stated, which is erotic: the intermittence of skin flashing between two articles of clothing (trousers and sweater), between two edges (the open-necked shirt, the glove, and the sleeve); it is this flash itself which seduces, or rather: the staging of an appearance-as-disappearance." ― Roland Barthes
110. "I declare, on my soul and conscience, that the attainment of power, or of a great name in literature, seemed to me an easier victory than a success with some young, witty, and gracious lady of high degree." ― Honore de Balzac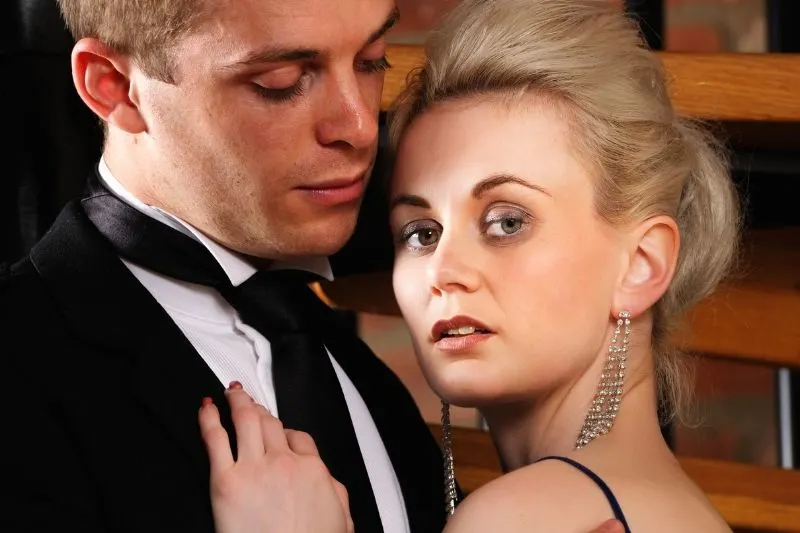 111. "Common good girl, be bad." — Nicki Elson
112. "There is no longer any happiness for me, no longer any peace but in the possession of this woman whom I love and hate with equal fury. I cannot tolerate my life until hers is again mine to dispose of. Then, contented and calm, I shall see her in turn buffeted by the storms that assail me now, and I shall stir up a thousand others too. I want hope and fear, faith and suspicion, all the evils devised by hate and all the blessings conferred by love, to fill her heart and to succeed one another there at my will." ― Pierre Choderlos de Laclos
113. "Nothing is more charming than style and confidence." ― Wayne Chirisa
114. "Teach me to stop loving you. Teach me to hate you. Otherwise, I fear will never leave me." — Elisia Blade
115. "Certain women because of their female power and seductiveness could bring destruction to a family." ― Margaret Way
116. "Sometimes the only way to hunt somebody is to pretend to be a prey." ― Talismanist Giebra
117. "Sleep tries to seduce me by promising a more reasonable tomorrow." — Elizabeth Smart
118. "Mastering the art of seduction gives one great power, and like any power, it's to be wielded with responsibility; a man who wields the art of seduction without a sense of responsibility and restraint is a walking proximity bomb of viral epidemics, needless procreation, heartbroken families, and shattered dreams." ― Mike Norton
119. "Seduction is often difficult to distinguish from rape. In seduction, the rapist often bothers to buy a bottle of wine." — Andrea Dworkin
120. "I don't know what s** appeal is. I don't think you can have s** appeal knowingly. The people who seduce me personally are the people who seem not to know they're seductive, and not to know they have s** appeal." — Omar Sharif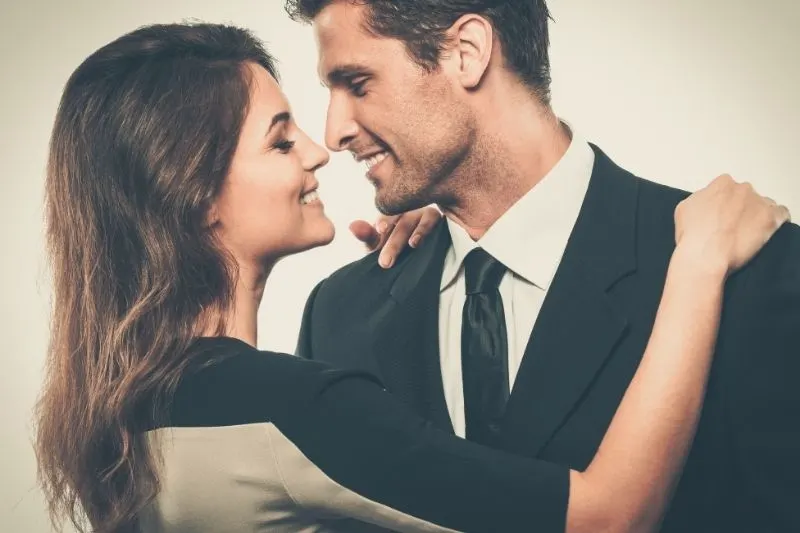 121. "It is not possible to be seduced by the lure of ego-gratification or intimidated by the tyranny of imposters when we know that we are as the angels. We are loved beyond comprehension. So, we must claim our rightful inheritance and live with the confidence of protection." ― Donna Goddard
122. "In my experience, writers tend to be really good at the inside of their own heads and imaginary people, and a lot less good at the stuff going on outside, which means that quite often if you flirt with us we will completely fail to notice, leaving everybody involved slightly uncomfortable and more than slightly unlaid. So I would suggest that any attempted seduction of a writer would probably go a great deal easier for all parties if you sent them a cheerful note saying 'YOU ARE INVITED TO A SEDUCTION: Please come to dinner on Friday Night. Wear the kind of clothes you would like to be seduced in.' And alcohol may help, too. Or kissing. Many writers figure out that they're being seduced or flirted with if someone is actually kissing them." ― Neil Gaiman
Quotes about flirting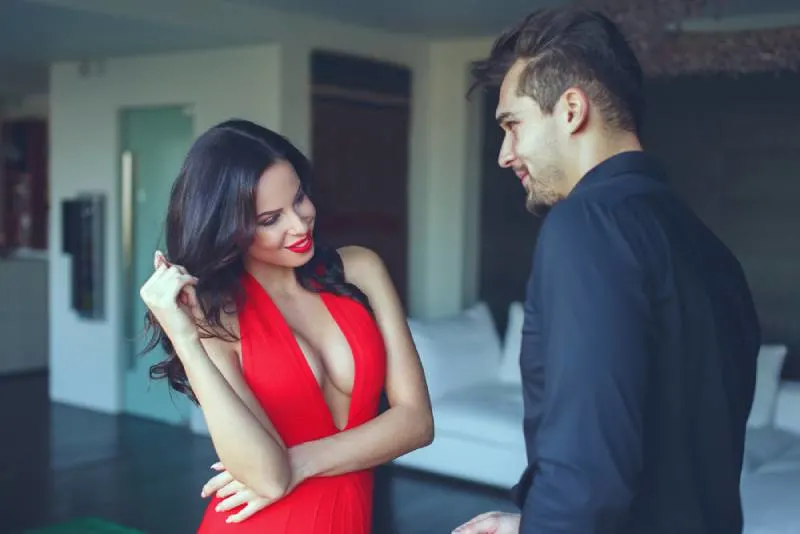 Seducing and flirting aren't exactly the same, but they go hand in hand. If you liked the seduction quotes, you'll like quotes about flirting too.
123. "A woman's dress should be like a barbed-wire fence: serving its purpose without obstructing the view." ― Sophia Loren
124. "Rafe didn't just flirt ― he charmed girls right up to the point where they fell for him, then he changed his mind. I called him a player with attention deficit disorder." ― Kelley Armstrong
125. "But have you ever tried to walk away from a flirtation? It's good advice to do so, maybe. But it's like telling someone to walk away from a dragon's hoard of gold. It's so rare, so unusual and so completely overwhelming to feel that attention on you, to feel those warmth-giving hormones flood your brain and your body. It feels like an intrinsic good. Natural, and normal, and right. Yes, you could choose not to proceed. But also, no, you can't." ― Hope Nicholson
126. "There is always the risk: something is good and good and good and good, and then all at once it gets awkward. All at once, she sees you looking at her, and then she doesn't want to joke around with you anymore, because she doesn't want to seem flirty, because she doesn't want you to think she likes you. It's such a disaster, whenever, in the course of human relationships, someone begins to chisel away at the wall of separation between friendship and kissing. Breaking down that wall is the kind of story that might have a happy middle — oh, look, we broke down this wall, I'm going to look at you like a girl and you're going to look at me like a boy and we're going to play a fun game called Can I Put My Hand There What About There What About There. And sometimes that happy middle looks so great that you can convince yourself that it's not the middle but will last forever." ― John Green
127. "Charm is getting people to say 'yes' without ever having to ask them a question." ― Connie Brockway
128. "The amount of women in London who flirt with their own husbands is perfectly scandalous. It looks so bad. It is simply washing one's clean linen in public." ― Oscar Wilde
129. "It's always seemed to me that flirtation is a man's device for avoiding responsibility. He can say whatever he wants and knows he won't be taken seriously." ― G.G. Vandagriff
130. "What is flirtation? One might say that it is behavior leading another to believe that s**ual intimacy is possible while preventing that possibility from becoming a certainty. In other words, flirting is a promise of s**ual intercourse without a guarantee." ― Milan Kundera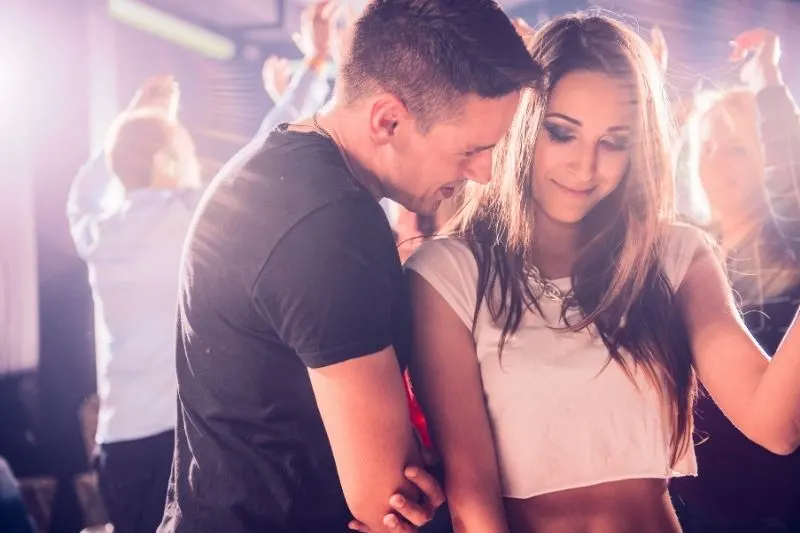 131. "Charm was a scheme for making strangers like and trust a person immediately, no matter what the charmer had in mind." ― Kurt Vonnegut
132. "The heart is like a woman, and the head is like a man, and although man is the head of woman, woman is the heart of man, and she turns man's head because she turns his heart." ― Peter Kreeft
133. "Charm of personality is a divine gift that sways the strongest characters and sometimes even controls the destinies of nations." ― Orison Swett Marden
134. "Nature programmed the neurobiological processes of early love to appear as something beyond the primitive s**ual cravings of the genitals. So, from an evolutionary standpoint, it all leads to copulation and reproduction, but from the perspective of the individual who has recently fallen head over heels in love with someone, it is mostly about a sensation of warmth and delight, and rarely of s**ual nature." ― Abhijit Naskar
135. "It's like playing the lottery. It doesn't matter how extremely low the chances are of winning. You gotta be in it to win it. Hitting on every girl in sight is like buying a whole lot of lottery tickets. You never know, one day one of them might actually pay off." ― Oliver Markus
Learn the rules of seduction
Seduction quotes are one thing but actually applying what you have learned is another. How you seduce will vary from person to person, but there are some universal things that everybody has to know.
1. Act self-sufficient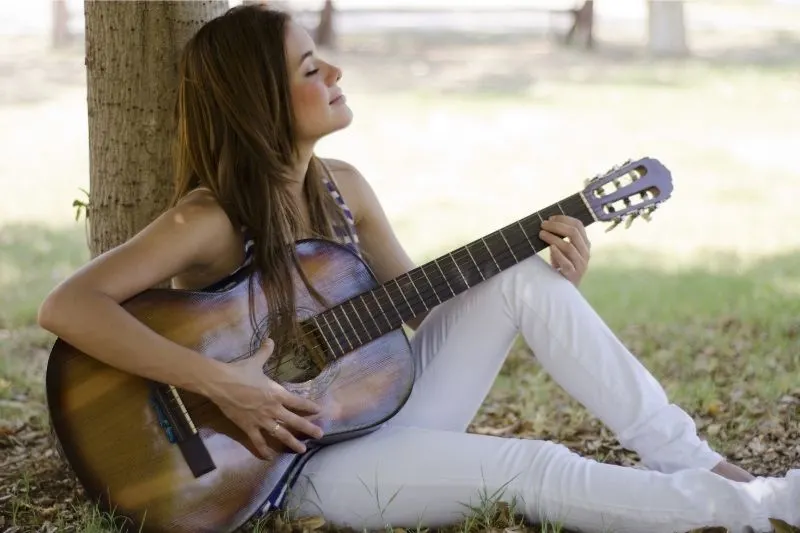 Being a needy person isn't very attractive. Nobody likes to feel controlled.
It's good to be considerate and vulnerable, to an extent, but you should always be independent because that signals you're a person with integrity.
Other than that dependency signals passive-aggressive behavior.
It's always important to know what you want, have your hobbies, your interests, and your own world. That will keep you inspired and occupied.
Fill your time with activities you like and you won't have the problem of desperately waiting for a phone call.
2. Don't manipulate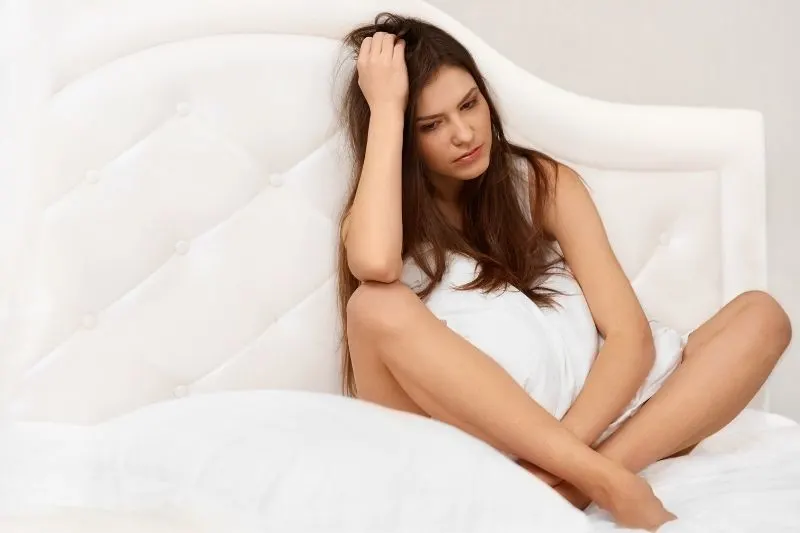 Nobody wants to be manipulated. It shows that we have no respect for another person and that our intentions are very one-sided.
Nothing good will ever come from the manipulation and it will only make things even more complicated, especially if you're planning a long-term relationship.
3. Be who you are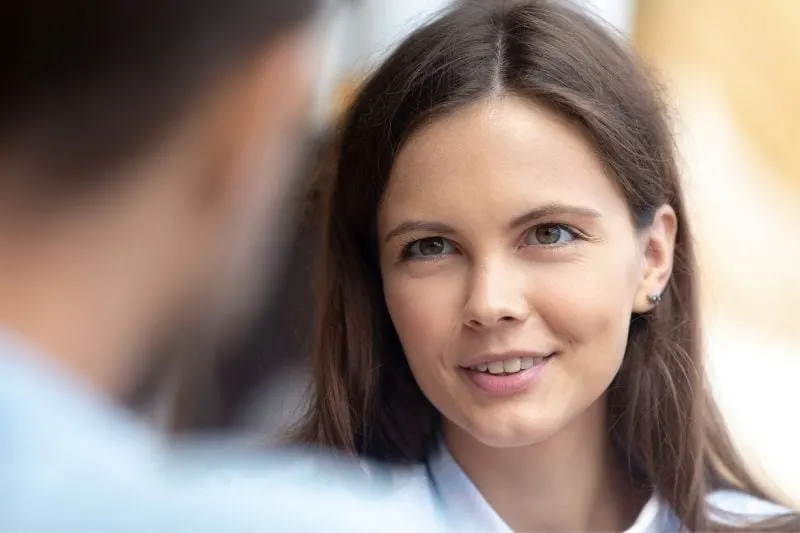 We hear a lot about "being yourself" but what does that mean?
It means being authentic and having your own opinion, one you're not afraid to share. It means doing things without fear of being judged.
It does make sense because if we are not ourselves, we manipulate others or maybe ourselves.
How is another person going to love us truly if we're wearing our mask or changing according to the needs of others?
Ultimately, your uniqueness and your self-esteem is what is going to seduce another person.
4. Build intimacy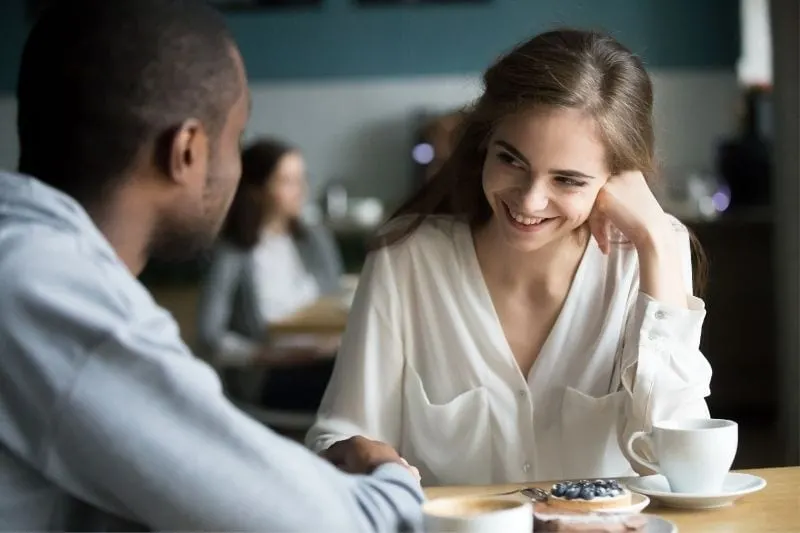 Do something out of the box, be romantic, but not cheesy. Do something they like and ask the right questions.
Everyone likes to feel that they're interesting to someone else and share a part of themselves.
5. Don't get distracted while you're on a date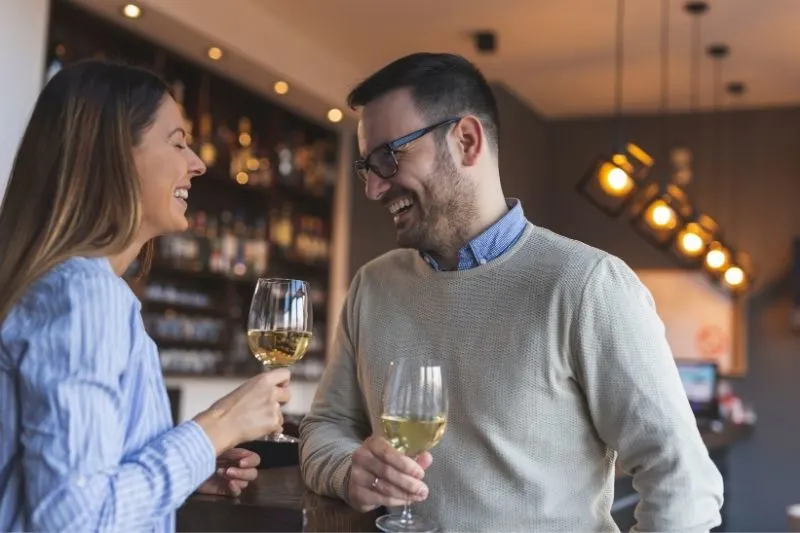 It's important to focus on another person, your date and not, for example, check your phone every two minutes.
To seduce someone we must put our attention on that person and show interest in them.
We must value that person and listen to them carefully because what they reveal about themselves is how we're going to know what to do next in our pursuit.
6. Spontaneity is key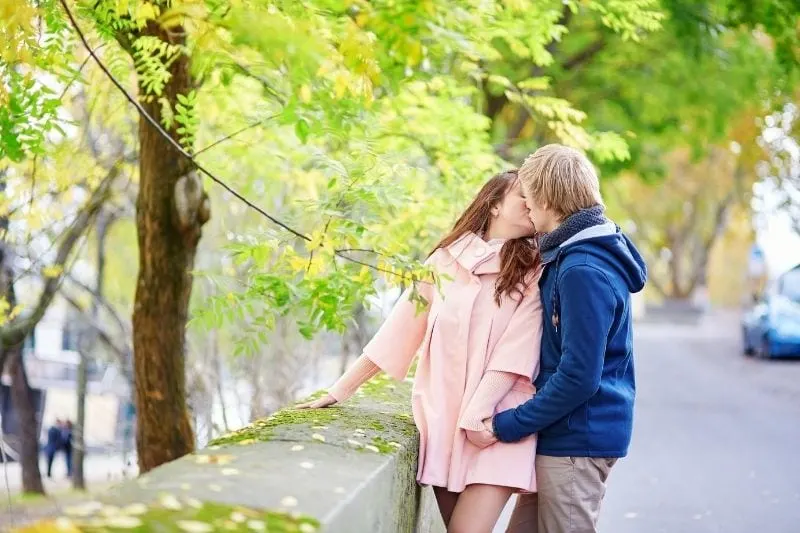 Allowing yourself and the situation to be spontaneous is what's going to show your authentic self and make a great and interesting experience.
A natural you with your authentic allure combined with a few skillful seductive tricks is a perfect combination to win the heart of the person you like.
7. Don't be too serious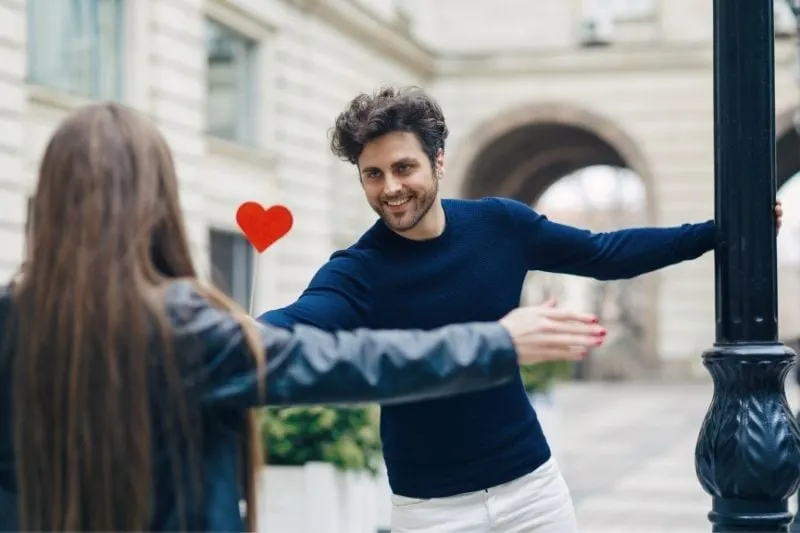 Is there anything more attractive than a person with a good sense of humor? This characteristic is a major plus when it comes to dating and seducing.
It shows a unique personality and wit. Don't take everything that's said personally, don't be offended by minor things, and show that you have no problem taking criticism.
8. Be aware of your body language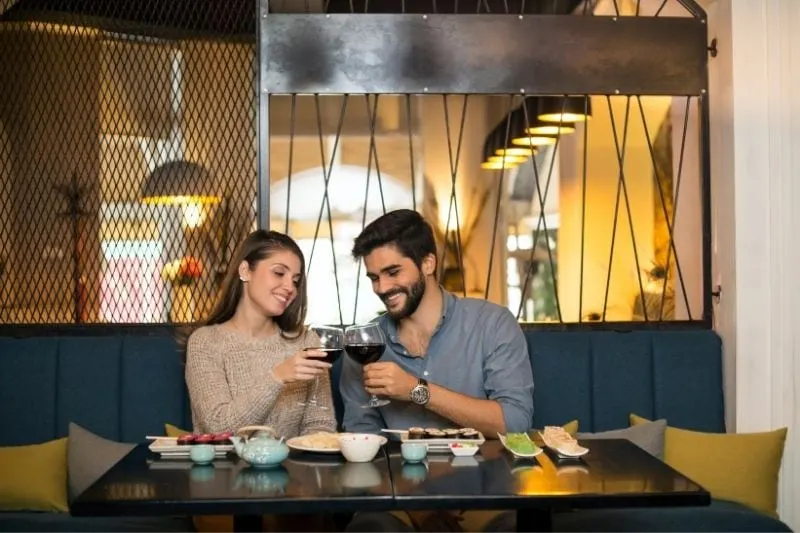 Be aware of your body language. Be aware of your posture, your hands, your mimics.
Body language gives a lot of subconscious cues to our partner if they don't consciously recognize them.
Think about your posture and how you move and what you communicate with your body.
9. Don't get too caught up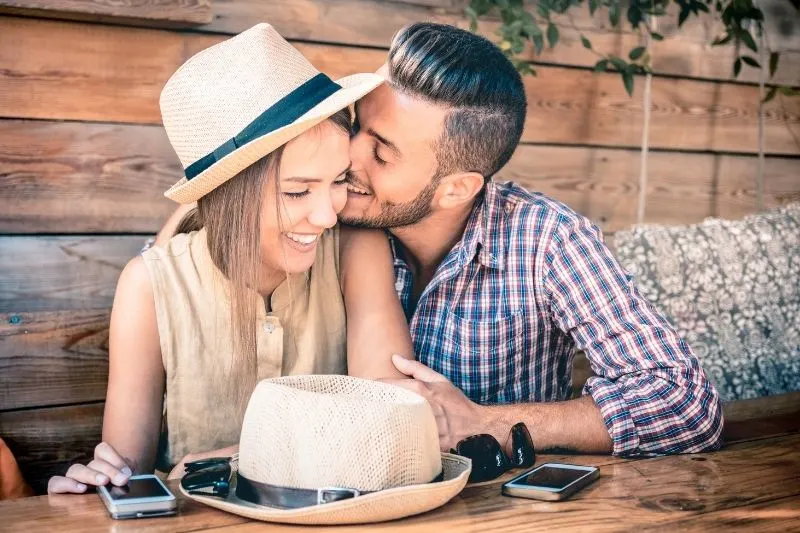 The process of seduction shouldn't be stressful, it should be fun and exciting. If you find yourself thinking too much about that one person and the way you can seduce them, you need to relax.
Learn to make yourself feel good and don't let your mind get filled up with pointless thoughts.
10. Listen to your partner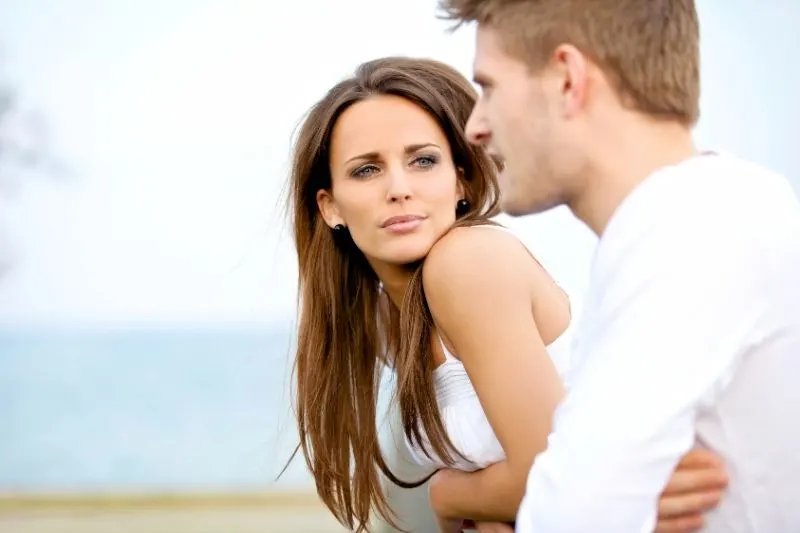 People love to talk about themselves, that's a fact and you should take note of it. However, when they talk, you must listen to them carefully.
How you listen is as important as what you talk about.
Sometimes, people are more impressed by your ability to listen and understand than they are by your ability to say something that fascinates them.
11. Take care of your body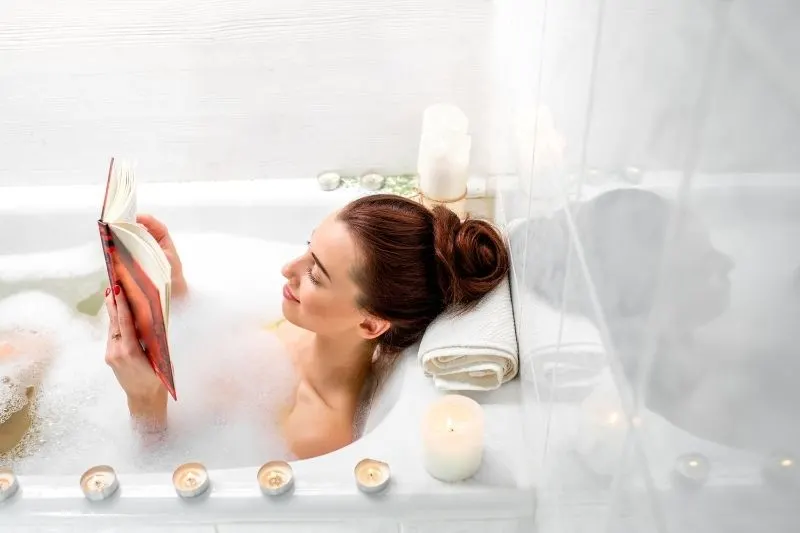 This one is a no brainer. Humans are attracted to all things pretty. You don't have to be perfect, just put in a little more effort to enhance what's already beautiful.
There's something special in those little beauty rituals we do to make ourselves prettier for the person we care about.
12. Don't show everything right away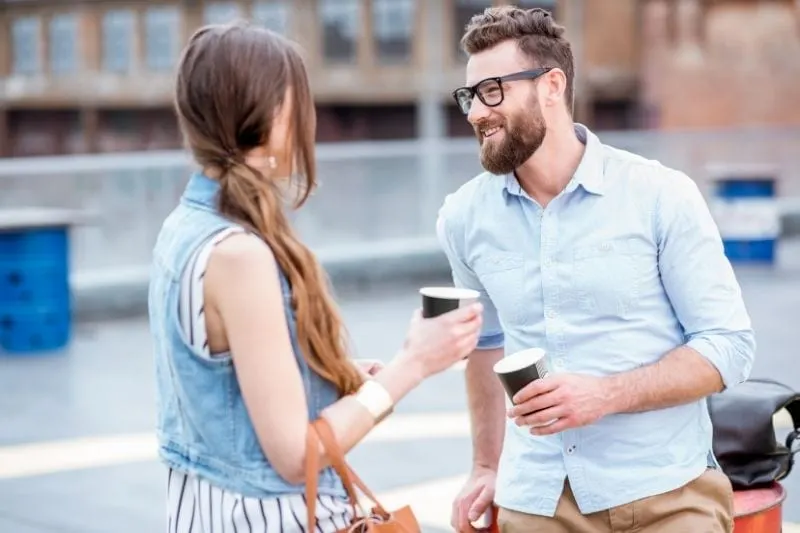 Be honest, but don't share everything right away. Think of yourself as a good book. They'll know everything they have to know but when the time is right.
People are simply drawn to the mystery and they always want to know more when something is hidden.
13. Fall in love with yourself before anything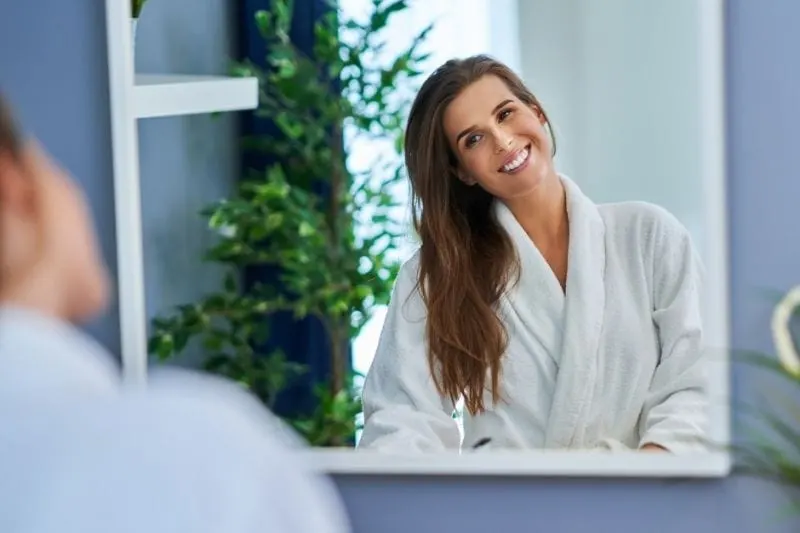 To be good at seducing means to have good self-esteem first. It's hard to sound confident when you're not accepting of yourself and people can feel that.
Confidence is a key ingredient when it comes to attraction and without it, things fall apart easily.
I'm thrilled that your love for good quotes led you here and I hope you enjoyed this list of the art of seduction quotes.
See also: Twin Quotes: 80+ Popular And Funny Quotes For Twins
See also: Enjoy Life Quotes: 60+ Sayings About Living A Beautiful Life