If you're having trouble developing an attitude of gratitude throughout the entire year (and not only on Thanksgiving), these thankful quotes will remind you of all the things you might be taking for granted!
Practicing gratitude is one of the most powerful tools at our disposal and do you know what the best thing about it is?
It's given to all of us for FREE, so it's high time we start using it!
Gratitude has the power to attract more positive things into our life and it helps us find the silver lining in every situation.
Being thankful for everything you have will change your life in unimaginable ways.
Now, everyone talks about the benefits of gratitude but no one explains how it functions, right? Here's how.
How Gratitude Can Transform Your Life
When we're not grateful for the things we already have, we're only focused on what's 'missing' in our life.
Focusing only on that makes us feel desperate, sad and disappointed…
Did you know that what you think and feel are what you attract into your life?
According to the Law of Attraction, you will attract into your life whatever you focus on.
The math is simple here. If you focus on negative emotions (on what's missing or on bad things that happened), you will attract more of that.
But if you focus on positive emotions (being grateful), you will attract more positive things into your life.
It's one of the universal laws that works every single time.
Now that you know all that, it's time to open your eyes, take this opportunity and turn it into a life-changing experience!
It's time to dive into a sea of the best grateful and thankful quotes.
From thankful inspirational quotes about family to birthday thankful quotes, these divine quotes will inspire gratefulness all year long!
Thankful Quotes To God For His Blessings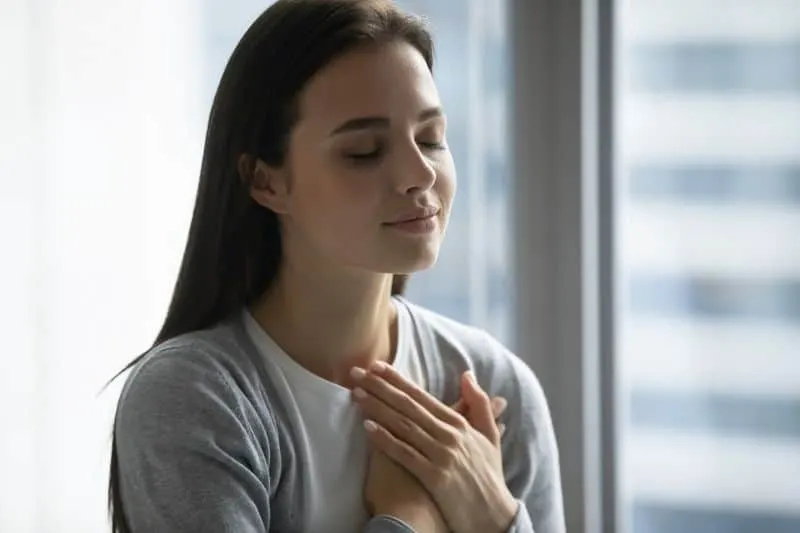 1. "Thank you, dear God, for this good life, and forgive us if we do not love it enough." – Garrison Keillor
2. "Thank God for home and parents, children and friends, for sweet companionship that never ends." – Thomas Durley Landels
3. "It's really nice to wake up in the morning realizing that God has given me another day to live. Thank you God." – Unknown
4. "Anybody can thank God for good things. But when you can thank God even in the bad things, your faith grows and your spiritual roots go deeper." – Pastor Rick Warren
5. "O Lord, who lends me life, lend me a heart replete with thankfulness." – William Shakespeare
6. "Thank you God for everything in my life. The good and the bad. Some were blessings and some were lessons." – Unknown
7. "Before you fall asleep at night, thank God for three things that happened during the day." – Robert Morgan
8. "God gave us the ability to do, not just try. Give thanks rather than cry." – Catherine Pulsifer
9. "God has been there every step of the way. I praise God for His Strength in all things." – Diane Winbush
Thankful Quotes About Family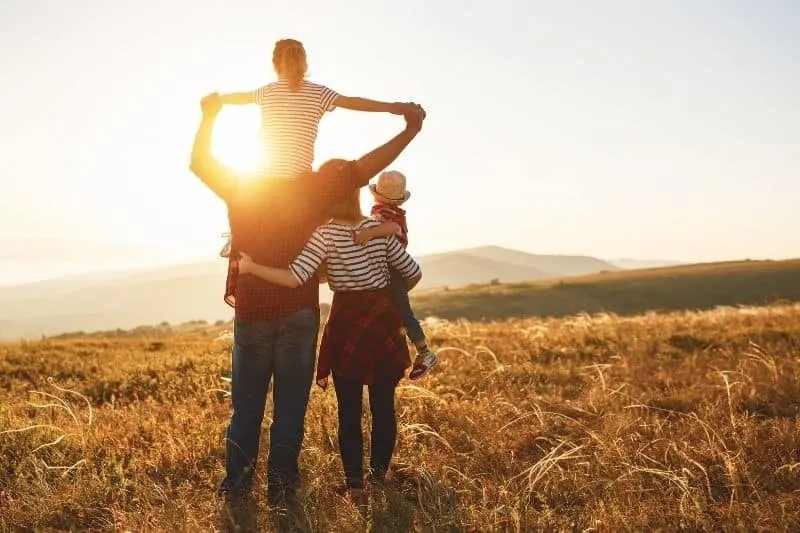 10. "The family is one of nature's masterpieces." – George Santayana
11. "Everyone needs a house to live in, but a supportive family is what builds a home." – Anthony Liccione
12. "Family is not an important thing. It's everything." – Michael J. Fox
13. "The most important thing in the world is family and love." – John Wooden
14. "Family means no one gets left behind or forgotten." – David Ogden Stiers
15. "The only rock I know that stays steady, the only institution I know that works, is the family." – Lee lacocca
16. "That's what people do who love you. They put their arms around you and love you when you're not so lovable." – Deb Caletti
17. "Home is people. Not a place. If you go back there after the people are gone, then all you can see is what is not there anymore." – Robin Hobb
18. "Family is a unique gift that needs to be appreciated and treasured, even when they're driving you crazy. As much as they make you mad, interrupt you, annoy you, curse at you, try to control you, these are the people who know you the best and who love you." – Jenna Morasca
Thankful Quotes About Friends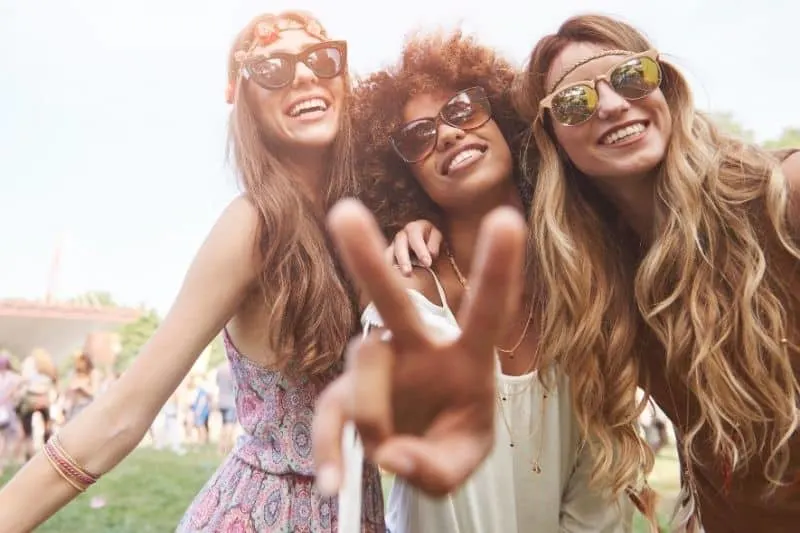 19. "A friend is someone we turn to, when our spirits need a lift, a friend is someone we treasure, for true friendship is a gift… A friend is someone who fills our lives, with beauty and joy and grace. And makes the world that we live in a better and happier place." – Jean Kyler McManus
20. "There is nothing on this earth more prized than true friendship." – Thomas Aquinas
21. "We must find time to stop and thank the people who make a difference in our lives." – John F. Kennedy
22. "A real friend is one who walks in when the rest of the world walks out." – Walter Winchell
23. "My friend… Thanks for tolerating my idiosyncrasies and crazy habits. You might not know this, but you helped me find happiness in being the person that I really am." – Unknown
24. "Friends are the siblings God never gave us." – Mencius
25. "Friendship is always a sweet responsibility, never an opportunity." – Khalil Gibran
26. "A friend is what the heart needs all the time." – Henry Van Dyke
Thanksgiving Thankful Quotes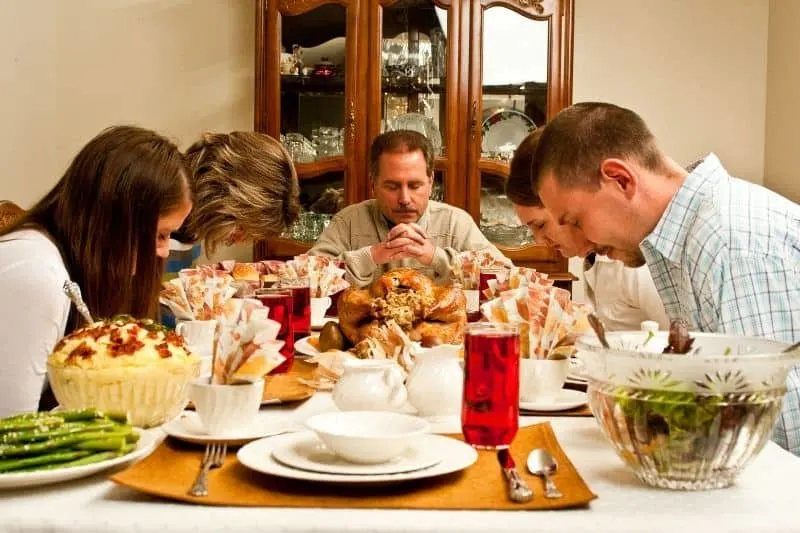 27. "Gratitude is the inward feeling of kindness received. Thankfulness is the natural impulse to express that feeling. Thanksgiving is the following of that impulse." – Henry Van Dyke
28. "Thanksgiving is one of my favorite days of the year because it reminds us to give thanks and to count our blessings. Suddenly, so many things become so little when we realize how blessed and lucky we are." – Joyce Giraud
29. "Pride slays thanksgiving, but a humble mind is the soil out of which thanks naturally grows. A proud man is seldom a grateful man, for he never thinks he gets as much as he deserves." – Henry Ward Beecher
30. "He who thanks but with the lips. Thanks but in part; The full, the true Thanksgiving, Comes from the heart." – J.A. Shedd
31. "Remember God's bounty in the year. String the pearls of His favor. Hide the dark parts, except so far as they are breaking out in light! Give this one day to thanks, to joy, to gratitude!" – Henry Ward Beecher
32. "Thanksgiving Day is a jewel, to set in the hearts of honest men; but be careful that you do not take the day, and leave out the gratitude." – E.P. Powell
33. "Thanksgiving reminds us that no matter what befalls us in life, we can take the charred remnants and we can reconstruct a life unimaginably richer than that from which the shards and pieces fell." – Craig D. Lounsbrough
See also: 7 Ways Saying THANK YOU UNIVERSE Can Make Your Life A Masterpiece
Thankful Quotes About Life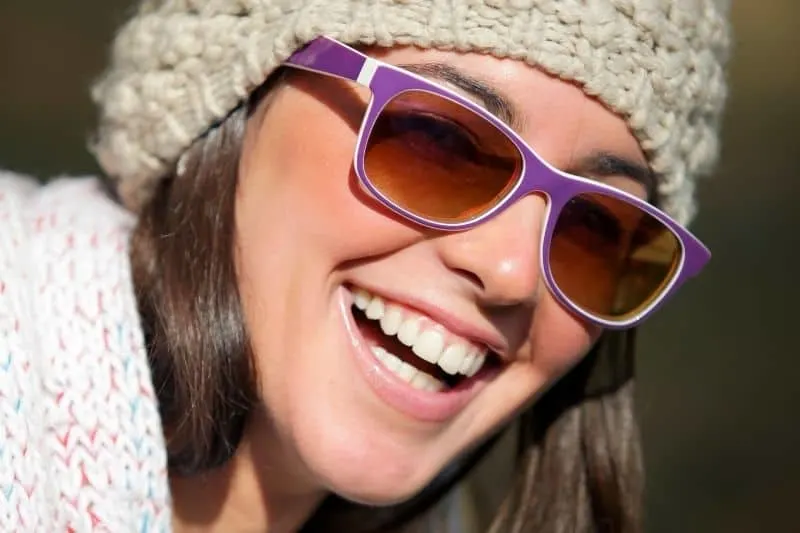 34. "Be thankful for everything that happens in your life; it's all an experience." – Roy T. Bennett
35. "For my part, I am almost contented just now, and very thankful. Gratitude is a divine emotion: it fills the heart, but not to bursting; it warms it, but not to fever." – Charlotte Brontë
36. "The unthankful heart discovers no mercies; but the thankful heart will find, in every hour, some heavenly blessings." – Henry Ward Beecher
37. "For me, every hour is grace. And I feel gratitude in my heart each time I can meet someone and look at his or her smile." – Elie Wiesel
38. "It's a funny thing about life, once you begin to take note of the things you are grateful for, you begin to lose sight of the things that you lack." – Germany Kent
39. "Keep your eyes open to your mercies. The man who forgets to be thankful has fallen asleep in life." – Robert Louis Stevenson
40. "Gratitude means to recognize the good in your life, be thankful for whatever you have, some people may not even have one of those things you consider precious to you (love, family, friends etc). Each day give thanks for the gift of life.You are blessed." – Pablo
Love Thankful Quotes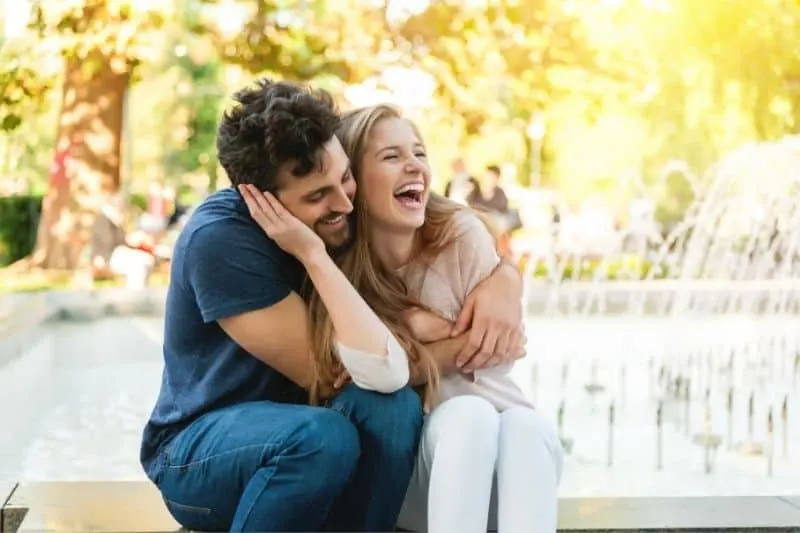 41. "Connecting with those you know you love, like and appreciate you restores the spirit and give you energy to keep moving forward in this life." – Deborah Day
42. "Enjoy the little things, for one day you may look back and realize they were the big things." – Robert Brault
43. "Sometimes we should express our gratitude for the small and simple things like the scent of the rain, the taste of your favorite food, or the sound of a loved one's voice." – Joseph B. Wirthlin
44. "Pursue what catches your heart, not what catches your eyes." – Roy T. Bennett
45. "Sometimes we fight who we are, struggling against ourselves and our natures. But we must learn to accept who we are and appreciate who we become. We must love ourselves for what and who we are, and believe in our talents." – Harley King
46. "Thankfulness is the beginning of gratitude. Gratitude is the completion of thankfulness. Thankfulness may consist merely of words. Gratitude is shown in acts." – Henri Frederic Amiel
47. "Let us be grateful to the people who make us happy; they are the charming gardeners who make our souls blossom." – Marcel Proust
48. "Start each day with a positive thought and a grateful heart." – Roy T. Bennett
Thankful Quotes From The Bible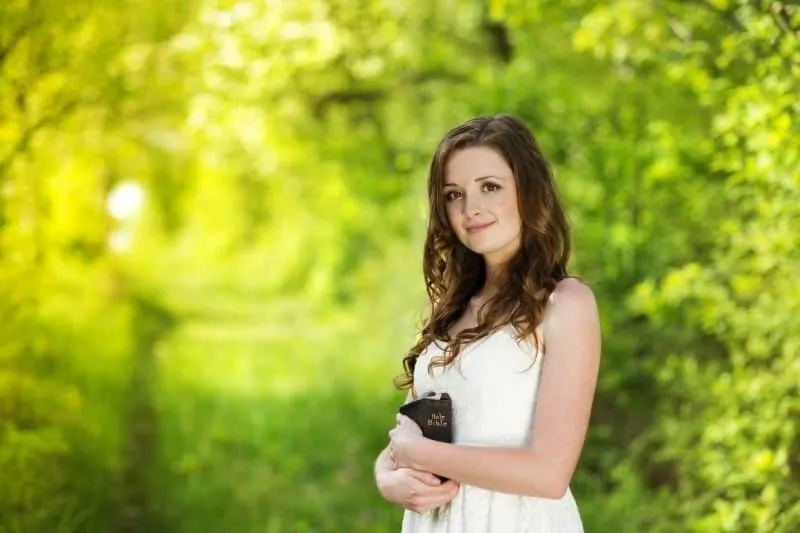 49. "I will give thanks to the Lord because of his righteousness; I will sing the praises of the name of the Lord Most High." – Psalm 7:17
50. "I will praise God's name in song and glorify him with thanksgiving." – Psalm 69:30
51. "… giving thanks always and for everything to God the Father in the name of our Lord Jesus Christ." – Ephesians 5:20
52. "Give thanks to the Lord, for he is good; his love endures forever." – Psalm 136
53. "But thanks be to God, who always leads us as captives in Christ's triumphal procession and uses us to spread the aroma of the knowledge of him everywhere." – 2 Corinthians 2:14
54. "Thanks be to God for his inexpressible gift!" – 2 Corinthians 9:15
55. "Let us come before him with thanksgiving and extol him with music and song. For the Lord is the great God, the great King above all gods." – Psalm 95:2-3
Thankful Quotes For Him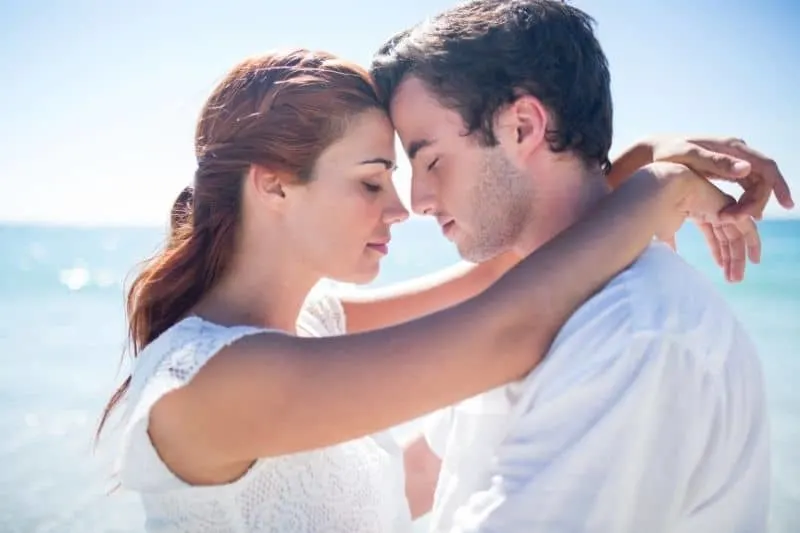 56. "Thank you, my love, for always making me feel like the most beautiful woman in the world." – Unknown
57. "I'm glad I have you for the rest of my life as a best friend, lover, and fellow adventurer. Thank you for constantly supporting me, forgiving me, loving me, making me laugh, and challenging me to be a better person." – Raquel Martin
58. "For you see, each day I love you more, today more than yesterday and less than tomorrow." – Rosemonde Gérard
59. "Thank you for making me feel comfortable not only when I need it most, but every day. How lucky I am to be with someone like you." – Unknown
60. "Thank you for always being my rainbow after the storm." – Unknown
61. "If you live to be a hundred, I want to live to be a hundred minus one day so I never have to live without you." – A. A. Milne
62. "I love that you are my person and I am yours, that whatever door we come to, we will open it together." – A.R. Asher
63. "This is a thank you for every hour we have spent together, for every kiss, for every embrace and for every tear shed for one another." – Unknown
64. "You know that I am not perfect but you make me feel perfect and beautiful in every way. Thank you." – Unknown
Birthday Thankful Quotes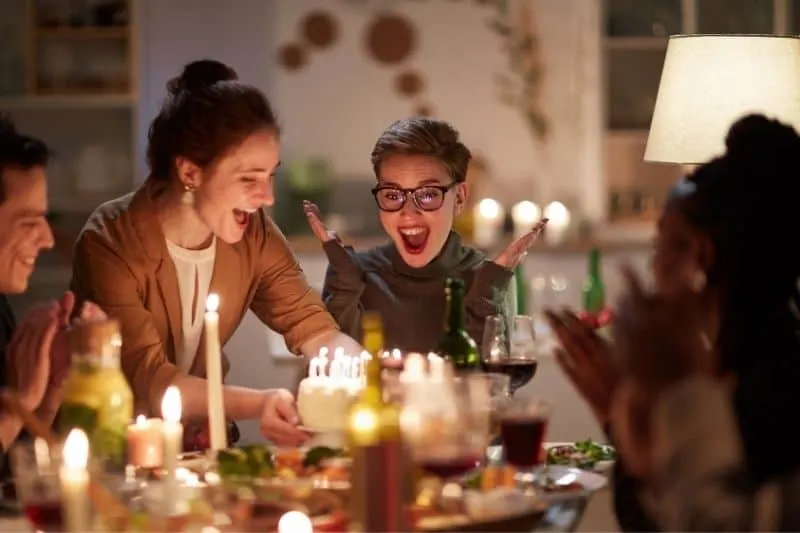 65. "I just wanted to take a moment and say "Thank you" to everyone for all of the birthday wishes. It means a lot to me that you all took time from your busy lives, to wish me a Happy Birthday. I feel very blessed to have each and every one of you as my friend." – Unknown
66. "I was overwhelmed by receiving so much attention for my birthday and would like to thank each and every one of you so much for your kind greetings and blessings. I'm sure that with all these wishes, it will become a great year." – Unknown
67. "Thanks for wishing me a Happy Birthday, everyone! It was happy indeed, thanks to you!" – Unknown
68. "To everyone who wished me a Happy Birthday yesterday: Thank you! I had a great day, and hearing from all of you was one of the best parts of it!" – Unknown
69. "First, I want to thank God for my life! Thank you to all who wished me a wonderful birthday. I love you all!" – Unknown
70. "Thank you so much for the birthday wishes. Hearing from so many family members and friends makes me feel grateful for all the wonderful people in my life." – Unknown
71. "Thank you all for the beautiful Happy Birthday wishes. You made my day extra-special." – Unknown
See also: Balancing These 10 Aspects Of Life Is The Key To True Happiness
Thankful Quotes For Her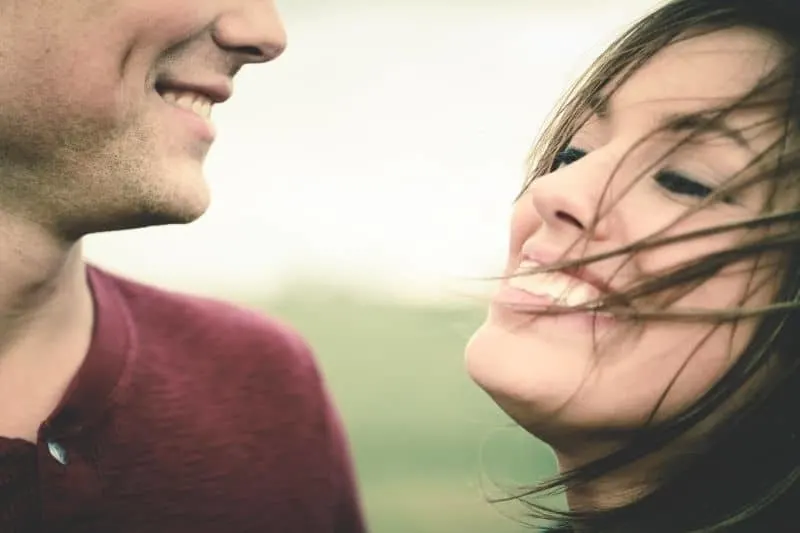 72. "Thanks so much for being there on my side and supporting me all through. Without you my life would have been incomplete." – Unknown
73. "You could've had anyone in the world, but you chose me. Thank you." – Anthony T. Hincks
74. "Thank you for stealing my eyes from the crowd and stealing my heart from me." – Unknown
75. "Thank you for being in my life." – Unknown
76. "With you, I found true love, and that is why my research has come to an end. Now, I will put all my efforts in keeping you by my side until the end of times." – Unknown
77. "I love you without knowing how, or when, or from where. I love you straightforwardly, without complexities or pride; so I love you because I know no other way…" – Pablo Neruda
78. "You are every reason, every hope, and every dream I've ever had." – Nicholas Sparks
79. "Someone up there must be watching out for me, because they sent heaven's most beautiful angel into my life." – Unknown
80. "I am forever grateful for the happiness and joy you have brought into my life." – Unknown
Be Thankful Quotes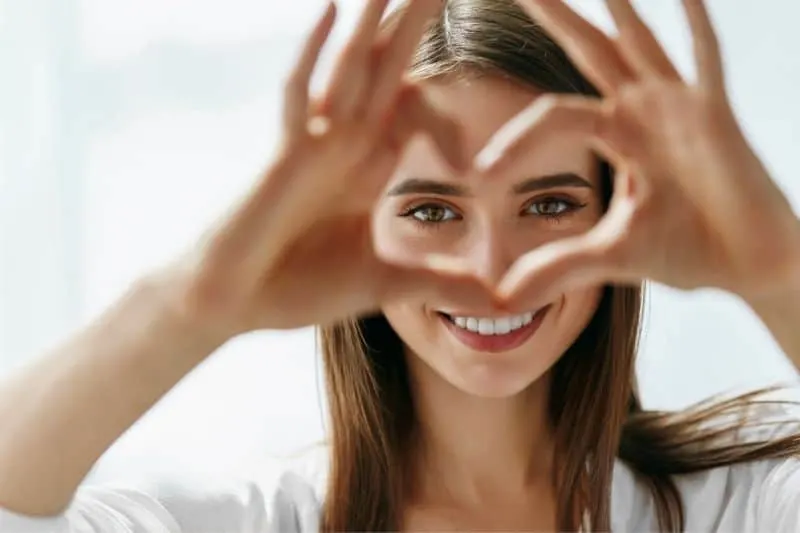 81. "Be grateful that yesterday ended well; be thankful that today begun well; be joyful that today will end beautifully. Live this pattern of life every day!" – Israelmore Ayivor
82. "Be thankful that you have clothes to wear, food to eat and a place to sleep." – Lailah Gifty Akita
83. "Lord I thank you for the gift of life." – Lailah Gifty Akita
84. "I am thankful to the Lord for my redemption. I was once lost, now I am saved by grace." – Lailah Gifty Akita
85. "I lay on the side of the dirt road next to a rocky trench, looked up to the gray morning sky, thankful for air, thankful for light, thankful to be alive." – Khaled Hosseini
86. "I'm thankful because I'm still alive. I'm thankful because I lived the mantra, Only The Strong Survive. I'm thankful because I have Chris Ann. And that has made all the difference. And it always will. It always gets better. I told you so…" – Jamie Schoffman
Thankful Mom Quotes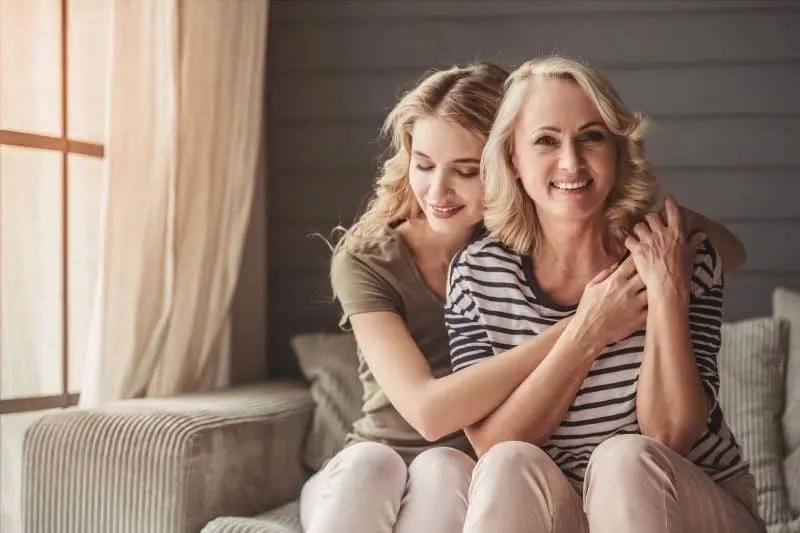 87. "I love my mother as trees love water and sunshine. She helps me grow, prosper, and reach great heights." – Terry Guillemets
88. "Thank you, Mom, for being my biggest fan and for always cheering me on. Your support through the years has given me the strength and the confidence to be who I am today. I cannot imagine who I would have been without a fierce woman to guide and shape me. Thank you so much!" – Unknown
89. "There will be so many times you feel like you've failed. But in the eyes, heart and mind of your child you are a super mom." – Stephanie Precourt
90. "A mother's arms are more comforting than anyone else's." – Princess Diana
91. "I realized when you look at your mother, you are looking at the purest love you will ever know." – Mitch Albom
92. "Mom, today more than ever I thank you for always being there for me, nursing me when I was ill, listening to me when I needed to be heard, guiding me when I was lost. I feel so grateful that I was born to you!" – Unknown
93. "A mother is she who can take the place of all others but whose place no one else can take." – Cardinal Mermillod
94. "To describe my mother would be to write about a hurricane in its perfect power." – Maya Angelou
95. "A mother's love is the fuel that enables a normal human being to do the impossible." – Marion C. Garretty
Funny Thankful Quotes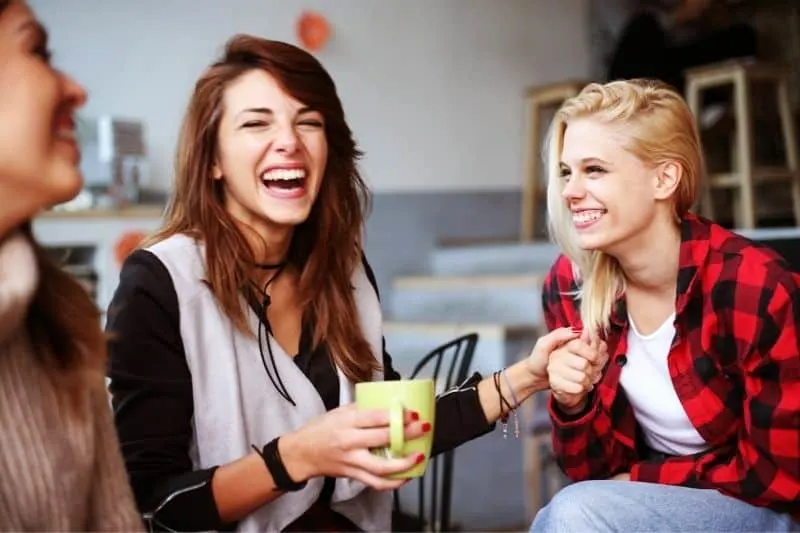 96. "I am thankful for laughter, except when milk comes out of my nose." – Woody Allen
97. "I feel a very unusual sensation – if it is not indigestion, I think it must be gratitude." – Benjamin Disraeli
98. "Though I am grateful for the blessings of wealth, it hasn't changed who I am. My feet are still on the ground. I'm just wearing better shoes." – Oprah Winfrey
99. "The hardest arithmetic to master is that which enables us to count our blessings." – Eric Hoffer
100. "I want to say thank you to all the people who walked into my life and made it outstanding, and all the people who walked out of my life and made it fantastic." – Unknown
101. "Gratitude is the wine for the soul. Go on. Get drunk." – Rumi
102. "There's always something to be thankful for. If you can't pay your bills, you can be thankful you're not one of your creditors." – Unknown
103. "The thing I'm most grateful for right now is elastic waistbands." – Unknown
Short Thankful Quotes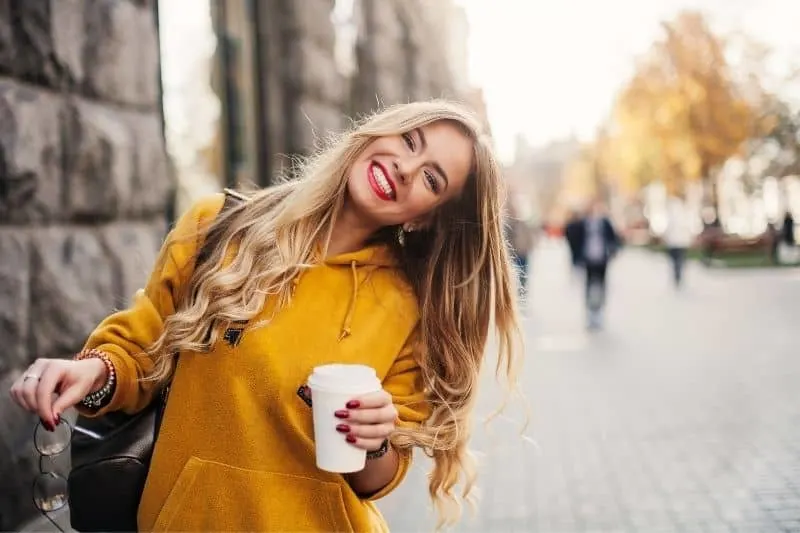 104. "Even though we can't have all we want, we ought to be thankful we don't get what we deserve." – Unknown
105. "Thank you for being the reason I smile." – Unknown
106. "When I started counting my blessings, my whole life turned around." – Willie Nelson
107. "When eating fruit, remember the one who planted the tree." – Vietnamese proverb
108. "When we give cheerfully and accept gratefully, everyone is blessed." – Maya Angelou
109. "No duty is more urgent than giving thanks." – James Allen
110. "There is always, always, always something to be thankful for." – Unknown
111. "Wear gratitude like a cloak and it will feed every corner of your life." – Rumi
112. "If the only prayer you said was thank you, that would be enough." – Meister Eckhart
113. "Gratitude looks to the Past and love to the Present; fear, avarice, lust, and ambition look ahead." – C.S. Lewis
See also: Be Grateful, Even For Life's Trials And Tribulations
Thankful Quotes For Teachers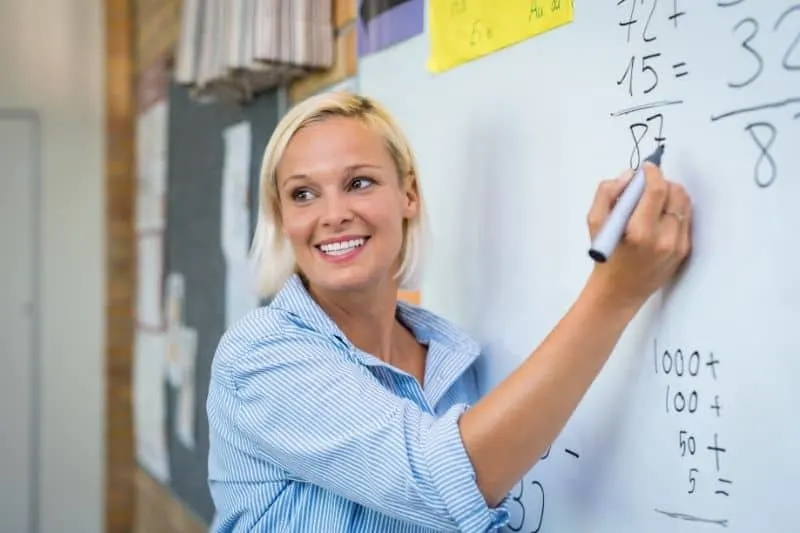 114. "You did more than prepare me academically, you prepared me for life. Thank you for all of the lessons you've taught me. I will remember them and you forever. Thank you, teacher." – Unknown
115. "Thank you for inspiring me to be my best, and for being there to guide me when I needed help. Having you in my life opened my eyes to my own inner strength and has motivated me to become and do more. You have been an incredible teacher of lessons both inside and outside of the classroom. I could never thank you enough." – Unknown
116. "Thank you teacher for guiding us, inspiring us and making us what we are today." – Unknown
117. "You expected me to succeed, and this motivated me to keep trying until I did. You set the bar high, and I learned more than I thought I could. You taught me that I am smarter than I thought and that failure is okay as long as I pick myself up and try again. Thank you for believing in me." – Unknown
118. "Thank you for being a truly outstanding teacher. Your passion for teaching and your dedication to your students is obvious in everything you do. I feel so lucky to have been put into your class. I hope you know the priceless impact you are making in so many lives." – Unknown
119. "I have been one of the luckiest students on the face of this earth to have had you as my phenomenal teacher! I thank you with all my heart. I want to wish you nothing but the absolute best going forward, and I will never forget you!" – Unknown
120. "My incredible and one-of-a-kind teacher, thank you ever so much for all of the knowledge and guidance that you have so generously shared with me. I will forever be grateful for all of the roles that you have played in my life. Thank you so much!" – Unknown
Quotes About Being Thankful For What You Have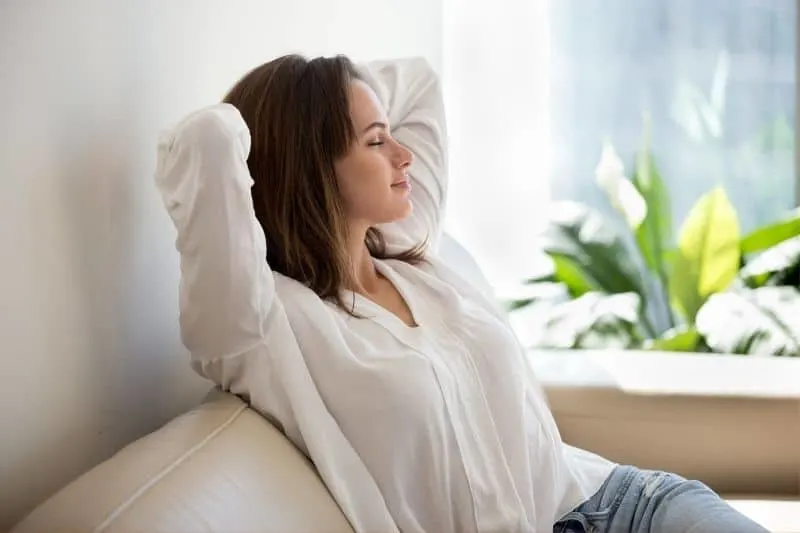 121. "God gave you a gift of 86,400 seconds today. Have you used one to say, 'thank you'?" – William Arthur Ward
122. "Make it a habit to tell people thank you. To express your appreciation sincerely and without the expectation of anything in return. Truly appreciate those around you, and you'll soon find many others around you. Truly appreciate life, and you'll find that you have more of it." – Ralph Marston
123. "Some people are always grumbling because roses have thorns; I am thankful that thorns have roses." – Alphonse Karr
124. "I would maintain that thanks are the highest form of thought, and that gratitude is happiness doubled by wonder." – G.K. Chesterton
125. "Gratitude is not only the greatest of virtues, but the parent of all others." – Cicero
126. "When you practice gratefulness, there is a sense of respect toward others." – Dalai Lama
127. "'Thank you' is the best prayer that anyone could say. I say that one a lot. Thank you expresses extreme gratitude, humility, and understanding." – Alice Walker
128. "Gratitude makes sense of our past, brings peace for today, and creates a vision for tomorrow." – Melody Beattie
129. "In everyone's life, at some time, our inner fire goes out. It is then burst into flame by an encounter with another human being. We should all be thankful for those people who rekindle the inner spirit." – Albert Schweitzer
130. "If the only prayer you ever say in your entire life is thank you, it will be enough." – Meister Eckhart
Being Thankful Quotes And Sayings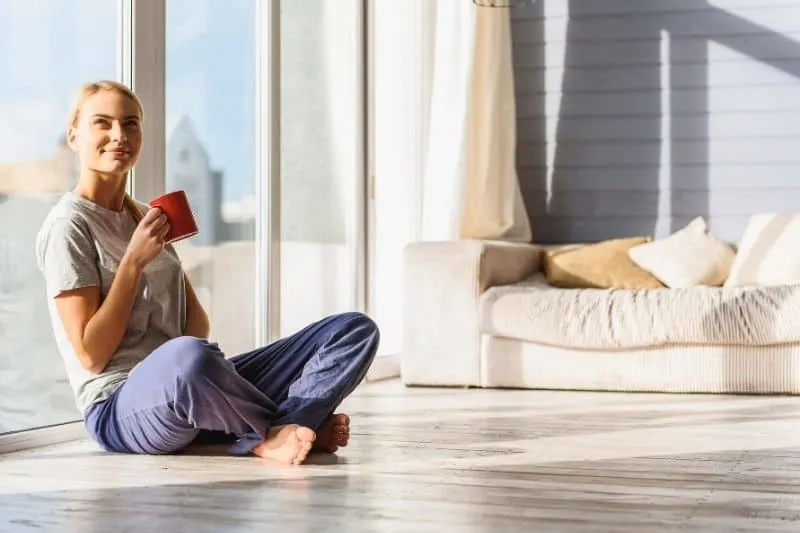 131. "As we express our gratitude, we must never forget that the highest appreciation is not to utter words but to live by them." – John F. Kennedy
132. "When you arise in the morning give thanks for the food and for the joy of living. If you see no reason for giving thanks, the fault lies only in yourself." – Chief Tecumseh
133. "I awoke this morning with devout thanksgiving for my friends, the old and the new." – Ralph Waldo Emerson
134. "Appreciation is a wonderful thing. It makes what is excellent in others belong to us as well." – Voltaire
135. "If you are really thankful, what do you do? You share." – W. Clement Stone
136. "Gratitude can transform common days into thanksgivings, turn routine jobs into joy, and change ordinary opportunities into blessings." – William Arthur Ward
137. "At times our own light goes out and is rekindled by a spark from another person. Each of us has cause to think with deep gratitude of those who have lighted the flame within us." – Albert Schweitzer
138. "The thankful receiver bears a plentiful harvest." – William Blake
139. "Gratitude unlocks the fullness of life. It turns what we have into enough, and more. It turns denial into acceptance, chaos to order, confusion to clarity. It can turn a meal into a feast, a house into a home, a stranger into a friend." – Melody Beattie
Christian Thankful Quotes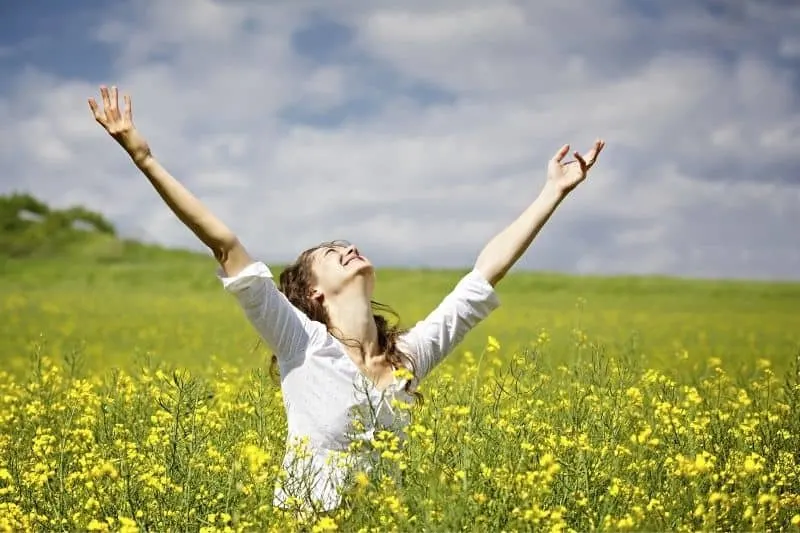 140. "True Worship: All that I am, responding to all that He is—in gratitude and praise." – Adrian Rogers
141. "This way of seeing our Father in everything makes life one long thanksgiving and gives a rest of heart, and, more than that, a gayety of spirit, that is unspeakable." – Hannah Whitall Smith
142. "No matter how choppy the seas become, a believer's heart is buoyed by constant praise and gratefulness to the Lord." – John MacArthur
143. "Gratitude gets us through the hard stuff! To reflect on your blessings is to rehearse God's accomplishments. To rehearse God's accomplishments is to discover his heart! To discover his heart is to discover not just good gifts but the Good Giver." – Max Lucado
144. "Spiritual joy is what you experience when you choose to give thanks to God no matter what happens – even when things go wrong." – Jim George
145. "That man is truly happy who can say of all his substances, be it little or be it much, "THE LORD GAVE IT TO ME." – Charles Spurgeon
146. "Happy moments, praise God. Difficult moments, seek God. Quiet moments, worship God. Painful moments, trust God. Every moment, thank God." – Rick Warren.
I hope the above gratitude quotes have inspired you to appreciate the little things in life and to be thankful for everything you have.
Let's wrap it all up with two extra blessed and thankful quotes:
"The richest person is not the one who has the most, but the one who needs the least." – Unknown
"The happiest people don't have the best of everything. They just make the best of everything!" – Unknown