Expressing your love and dropping a few sweet words every now and then can make your loved one feel happy, loved and appreciated way more than you think. That's why we've compiled a collection of the cutest and most romantic things to say to your partner you need to check out ASAP.
Being in a relationship means having your partner in crime, your cuddle bear, your best friend, your counselor, and your lover all in one.
Your significant other has become an important part of your life, and that is why they deserve to be reminded of how awesome, beautiful, and special they truly are to you!
But I get you… Sometimes, despite the depth and the intensity of your emotions, you just can't seem to think of any romantic words which could describe how you really feel without sounding cheesy, right?
Your heart is filled with all those sweet things that are boiling inside you, but somehow you can't find the right words.
That is why we have come to your rescue because you are about to read more than 100 flirty and romantic things to say or send as a text message to your loved one which will make them feel super loved up!
See Also: Deep Love Quotes: 160+ Inspirational Phrases (For Him And Her)
The List Of Sweet Things To Say To Your Girlfriend Or Boyfriend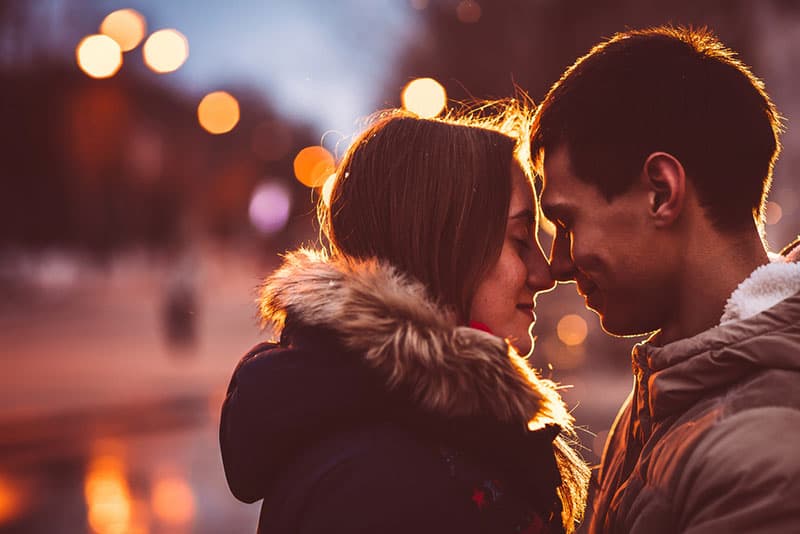 1. I want to be with you today, tomorrow, the day after tomorrow, and until the end of time.
2. I don't know what I would do if I didn't have you and I don't want to ever think about it.
3. Without you by my side, my existence is meaningless.
4. I need you like the roses need the rain and like the poet needs the pain.
5. I would move mountains just to make you happy.
6. My only wish is to wake up next to you every single morning for the rest of my life.
7. Your presence makes every day of my life more beautiful.
8. For someone else, you might be just one person. But for me, you are the whole world!
9. Words aren't enough to express my love for you.
10. My entire body and soul are only yours.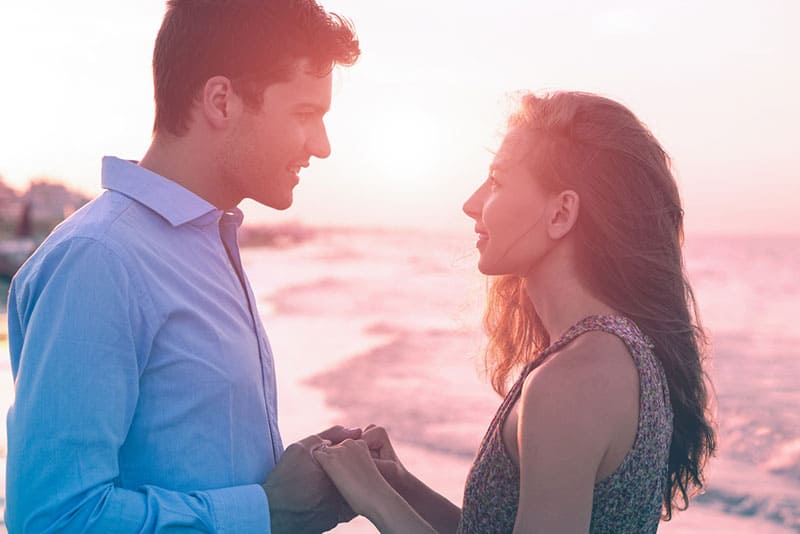 11. My life would be empty without you.
12. Only when I met you did I realize that I've been searching for you for my entire life.
13. You complete me and give everything meaning.
14. You are my sunshine in the darkest hours and my warmth on the coldest days.
15. Thank you for being you!
16. My love for you is never-ending.
17. Just looking at your smile makes my heart melt.
18. You are my soulmate and my twin flame love. I have no doubt about it—destiny brought us together.
19. I got lost in your beautiful eyes the first time we looked at each other. And I haven't found myself ever since.
20. I put a tear in the ocean. I will stop loving you when I find that tear.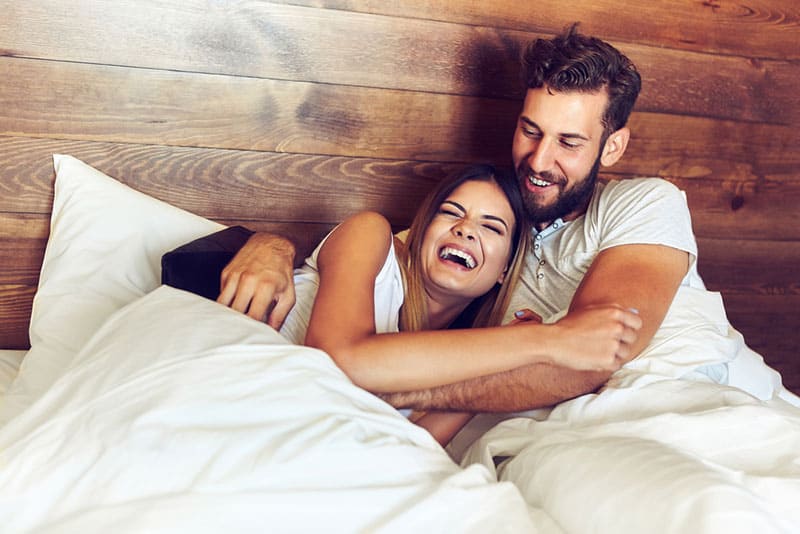 21. I love the way you love me and the way you make me feel.
22. For me, loving you is like breathing. It's essential for my survival, and I simply can't stop, even if I wanted to.
23. You committed a perfect crime when you stole my heart.
24. I need you to need me, and I want you to want me.
25. I keep falling in love with you every single day.
26. I'm honored that you chose me to be yours.
27. It's strange, but I only feel like myself when I am with you.
28. Your smile will always be the number one reason for my smile.
29. You are beautiful on the inside, the same way you are beautiful on the outside.
30. You take my breath away just by looking at me.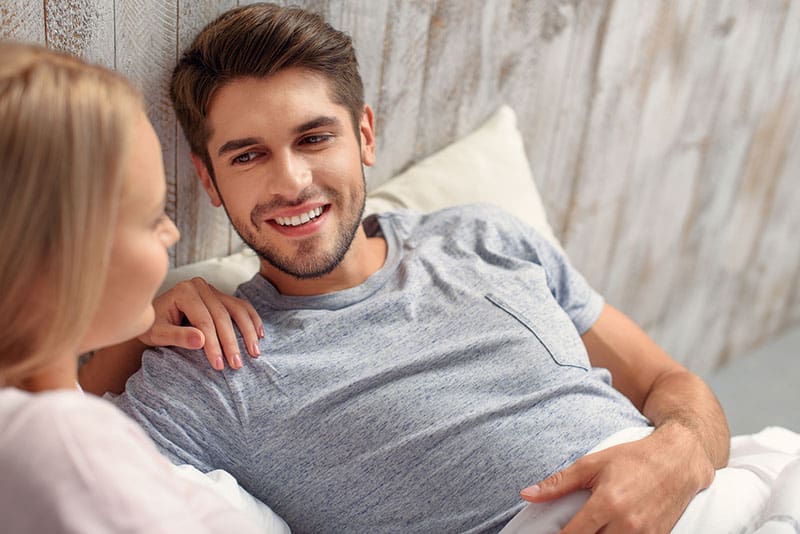 31. Thank you for always reminding me what butterflies feel like.
32. I am scared to even think of what my life would look like if you hadn't become a part of it.
33. You are my other, better half and the piece of my life puzzle which was missing all along.
34. There is only one thing I would like to change about us crossing paths—I would have done everything possible to find you sooner so I could love you longer.
35. Can I please keep you always and forever?
36. You are my best friend, my shoulder to cry on, and the love of my life.
37. Even the imperfect parts of you are perfect to me.
38. My love for you is like the wind—I know you can't see it, but I sure do hope you feel it.
39. I would be completely lost without you.
40. You are the only person who managed to change me for the better without ever consciously trying to do so.
See also: Movie Quotes About Love: 130 Most Romantic Quotes From Movies
Cute Things To Say To Your Girlfriend Or Boyfriend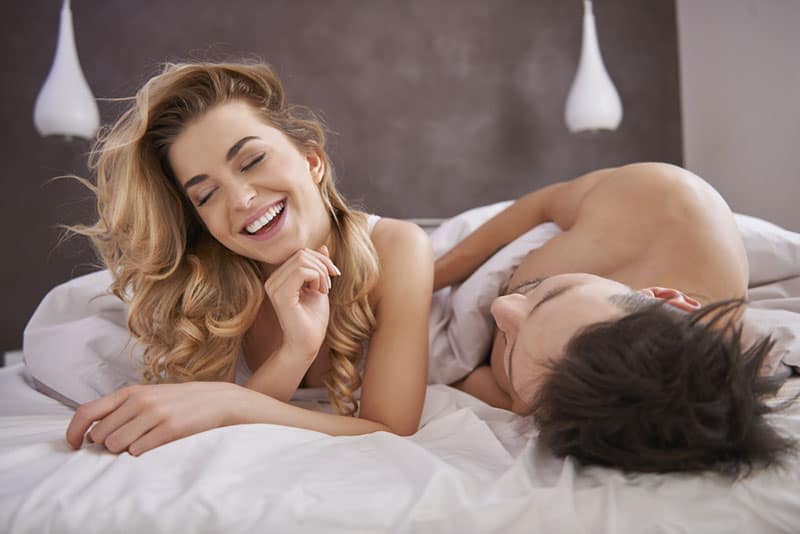 41. Only when I met you did I understand that I'd never loved anyone else before you. You are my first, my last, and my only love.
42. Your smile is one of the most beautiful things in this world, and I would do anything just for the sake of it because nothing makes me happier than knowing that I am the reason behind your smile.
43. You might not be perfect to others, but to me, you are flawless.
44. I want to spend the rest of my life with you just so I can kiss you whenever I feel like it.
45. If I had a flower for every time I thought of you, I could walk in my garden forever.
46. Loving you makes every day worth living.
47. There is nothing you could do to make me fall out of love with you. I will always love you, no matter what you do, and no matter what happens between us, I promise you that.
48. You've taught me what true love is, and I can never thank you enough for that.
49. For me, there is nothing more important in this world than your happiness. I could never be truly happy, knowing that you were not.
50. I lose myself within you, but without you, I catch myself wanting to be lost again.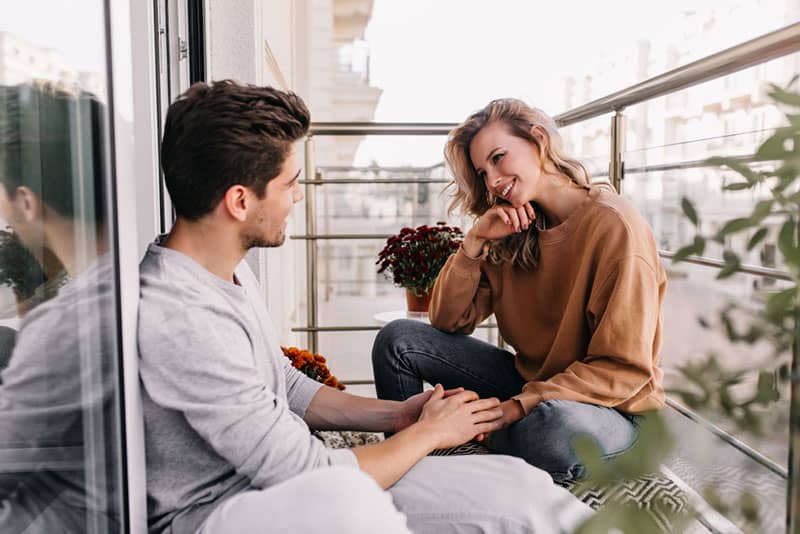 51. You are mine. I am yours. We are ours.
52. You've made all of my childhood dreams come true.
53. My heart beats at the sound of your voice.
54. You are my real-life fairy tale.
55. Your voice is the sweetest melody to my ears, and I could listen to it for as long as I live.
56. I don't know what I did in life to deserve having someone like you and I could never thank God enough for sending you to me.
57. Whenever I look at the sparkling stars in the sky, every one of them reminds me of your eyes.
58. I asked an angel to watch over you while you sleep at night. But the angel came back right away, telling me that angels don't look after other angels.
59. I will love you until death do us part. And even when that happens, I will continue loving you.
60. I could never imagine not loving you.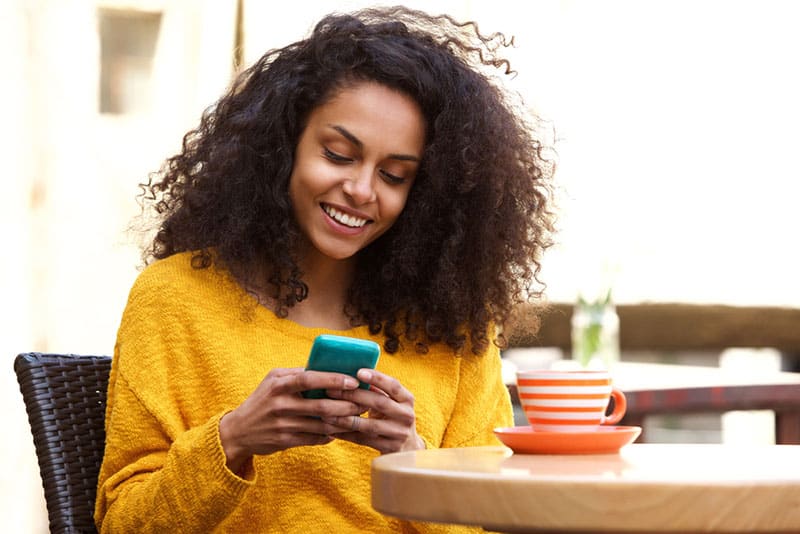 61. My life without you would be like a broken pencil—completely pointless and useless.
62. I wouldn't be the person I am today if it wasn't for you.
63. You are my shooting star and my lucky charm.
64. When someone asks me why I love you this much, I don't know the answer. I love you just because I do, and I guess that is what true love is all about.
65. You are the only person who can always make me smile on my worst day.
66. You are my definition of love.
67. I don't even try to get you off my mind.
68. Today, I love you more than yesterday but not as much as tomorrow.
69. If I could have just one wish, I would wish to spend the rest of my life with you.
70. From the moment we met, your soul has touched mine.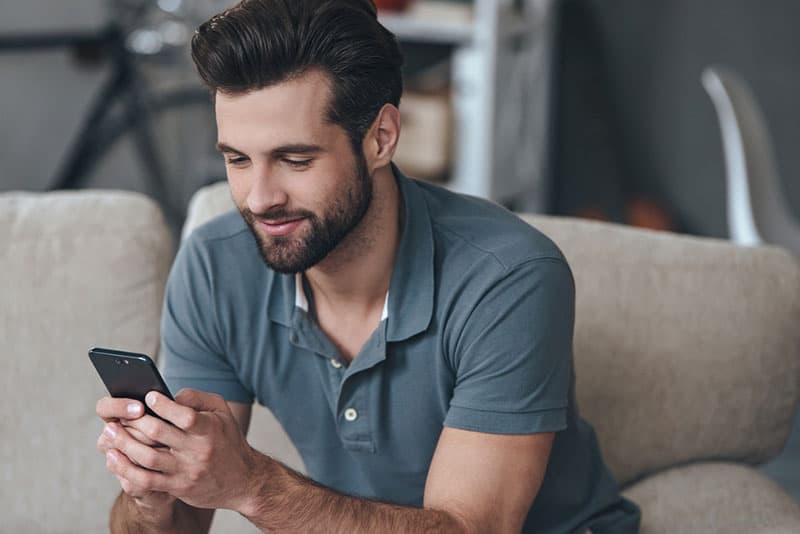 See also: Top 45 Adorably Romantic Ways To Say 'I Love You'
71. For me, your love is like air for a drowning man.
72. When I see you, it seems like the earth stops moving.
73. With you, everything fell into place. With you, everything makes sense, and without you, everything is completely pointless.
74. I want you to be my forever person. I want to be with you even when we grow old and when our faces get covered in wrinkles. I want to remember our love even when I forget my own name.
75. If I had to choose between breathing and loving you, I would use my last breath to say I love you.
76. I know many love stories but ours is my favorite.
77. I've loved you since the first moment I laid my eyes on you. I guess there is such a thing as love at first sight after all.
78. I want you to be my happy ending and my happily ever after.
79. Will you please love me forever?
80. My love for you has no boundaries and no expiration date.
Romantic Things To Say To Your Girlfriend Or Boyfriend In A Text
81. You are like a drug to me—a drug which I enjoy being addicted to.
82. I can't exist without you, the same way a flower cannot blossom without the sun. So, I guess you are my sun.
83. I've loved you in my past life, and I know I will love you in all the lives which will come after this one.
84. When we met, it was luck. When we talked, it was by chance. When we became friends, it was destiny. When we fell in love with each other, it was fate. But when I say I will never stop loving you, it's a promise I don't have any intention of breaking.
85. I love you more than I love myself, more than I've ever loved anyone else, and more than I will ever love someone.
86. My love for you is madness, but I enjoy being crazy about you.
87. Thinking about you keeps me awake, dreaming about you keeps me asleep, and being with you keeps me alive.
88. If I had to choose to be with you once more, I would do it all over again. I wouldn't change a thing about our love because it is perfect just the way it is.
89. You made me believe in love.
90. Have you noticed that our bodies and souls have become one?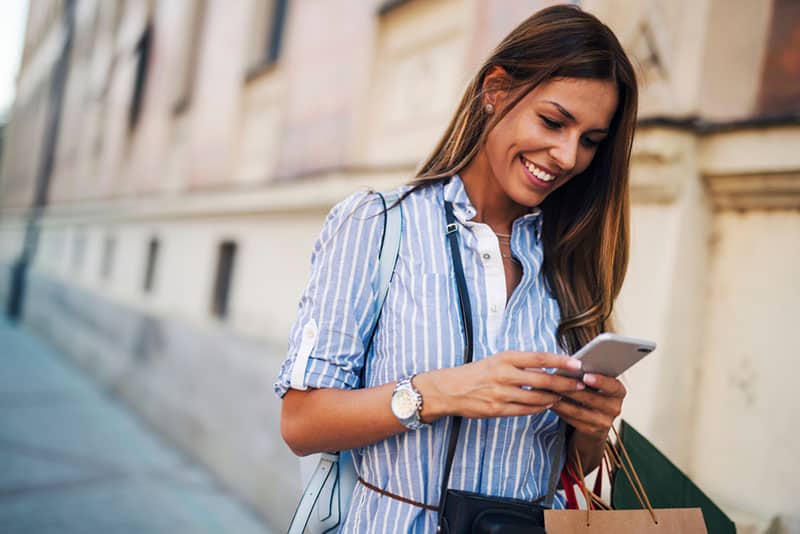 91. Whenever we are apart, the only thing I think about is coming home to you.
92. I am head over heels in love with you.
93. You are my biggest support, my shoulder to lean on, my safe harbor, and my home.
94. When you came into my life, I expected nothing of you. But with time, you gave me everything I've ever needed and more.
95. There doesn't exist a part of you that I don't love.
96. There are 7 billion people in the world and strangely, I only need one—you.
97. I could never picture myself loving someone else.
98. My love for you is simple. I don't know why it exists or where it came from. I just know that it exists and that it makes me happy.
99. No matter what happens between us, promise me that you'll never forget the way I loved you.
100. I don't know much about life. But there is one thing I'm certain of—my love for you is eternal.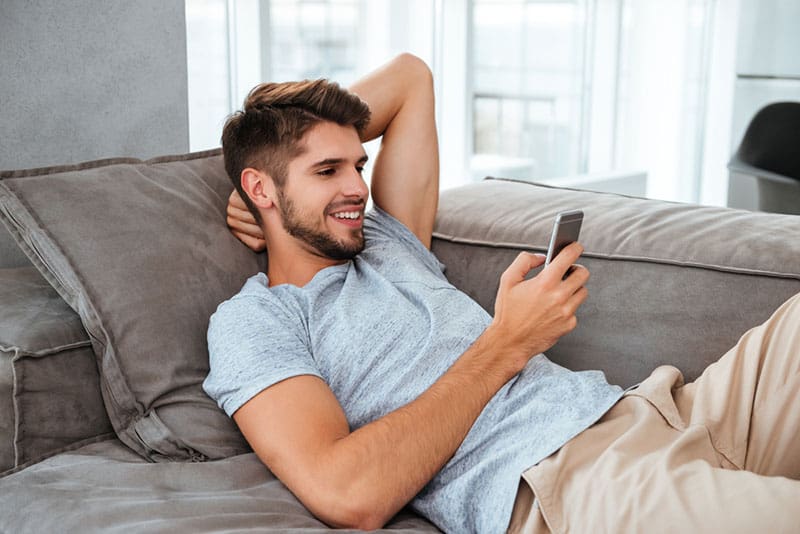 101. I want all of you, every day, for the rest of my life.
102. I love you in an unconditional, unconventional, once-in-a-lifetime kind of way.
103. I could never imagine loving someone the way I love you.
104. I beg you to never forget how much I love you.
105. You are my favorite person in the world.
106. For me, there is nothing worse than being apart from you.
107. Our love is more than love.
108. I am hopelessly and helplessly in love with you—and the worst part is that I like it.
109. Your love is all I need and want from this life.
110. I don't know how or when but somehow you've managed to slip under my skin and find your way to my heart—and I couldn't be more thankful for that.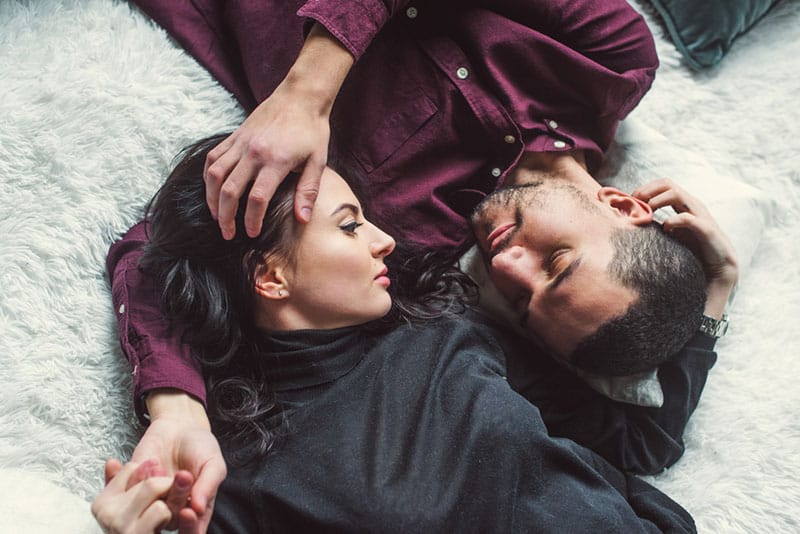 111. My love for you consumes me entirely.
112. You are the only person I could spend the rest of my life trapped on a desert island with.
113. The intensity of my love for you scares the hell out of me.
114. If I had only a minute to live, I would use it to tell you how much I love you.
115. My heart is yours and always will be yours.
116. After all these years we've spent together, you still take my breath away.
117. Ever since I met you, you've become the first and the last thing on my mind.
118. I don't know how, but your kiss thrills me and makes me calm at the same time.
119. If you ever left me, I would spend the rest of my life with a hole inside of me.
120. I am ready to risk everything for a future with you.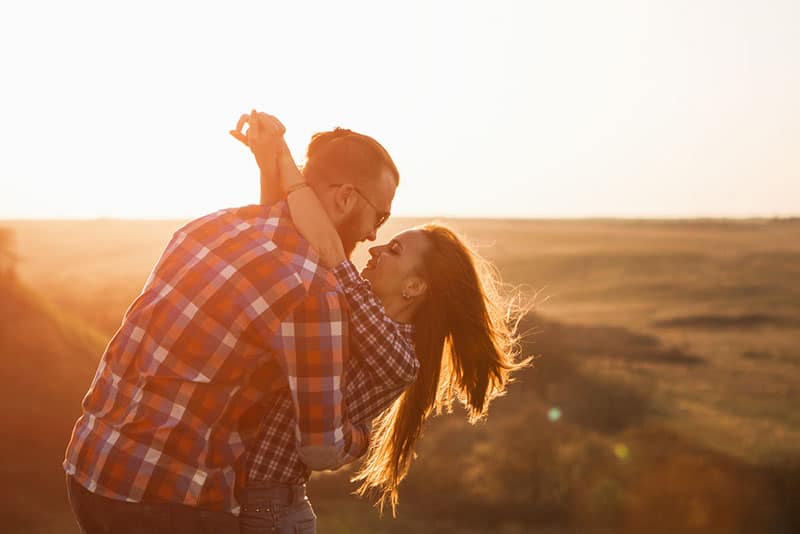 See also: 26 Beautiful Reasons Why I Love You (+ "I Love You" Quotes)
121. I never planned on loving you this much, but I couldn't be happier that I did.
122. You are my guardian angel.
123. Ever since I met you, all of a sudden, all the love songs have made sense.
124. I know it's cheesy, and you might even find it pathetic, but I really can't live without you. And even if I could, the truth is that I don't want to.
125. I promise I will stick by you through the hardest times and through the darkest days. Nothing and nobody could ever drift me apart from you.
126. You are my compass star.
127. I love you with my eyes, with my mind and most of all—I love with all of my heart.
128. I feel like I'm bulletproof when you hold my hand.
129. I could spend an entire eternity just looking at you.
130. Eight letters, three simple words: I love you.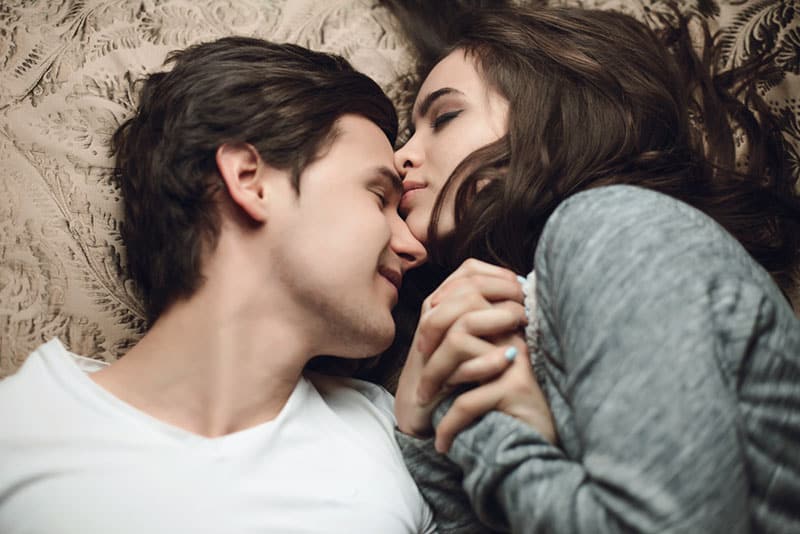 See also: I Love You So Much Quotes: 250+ Of The Most Beautiful Things To Say
Sweet Things To Say To Your Crush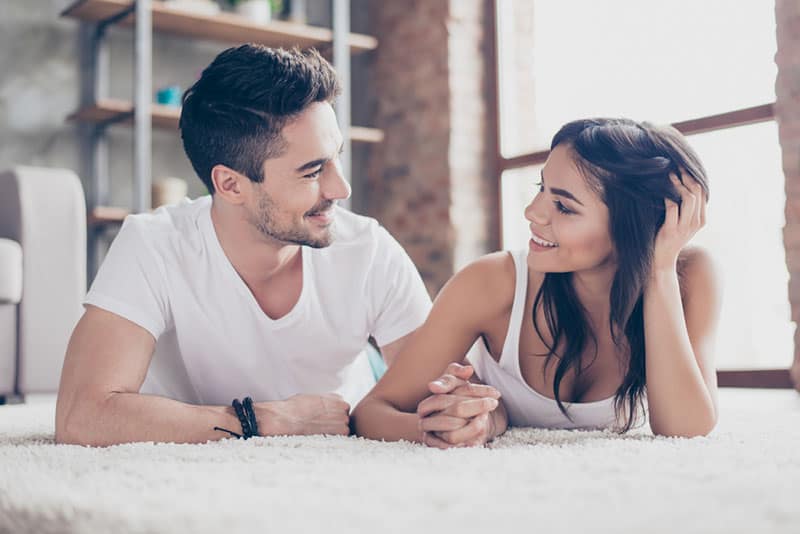 131. I miss you because when you realize you want to spend the rest of your life with somebody, you want the rest of your life to start as soon as possible.
132. Hugging you tight is how I want to spend my whole life.
133. When you're next to me, time stops, and nothing else matters in the whole world.
134. Just being with you in silence at the end of the day makes life worth living, despite all the struggles.
135. Last night was the most beautiful night of my life because I spent it with you.
136. Cuddling with you is how I want to begin every day and end every night for the rest of my life.
137. Nothing in the world can express my love for you: not a dozen roses, words or poems. You are the most amazing and beautiful person I've ever met, and I'll keep you close to my heart for as long as I live.
138. With you, every day is Valentine's Day, and I'll never stop showing you how special you are to me today and every day of the year.
139. You're so amazing that you deserve the world, but I know I can't give that to you. So I'll give you the next best thing: my world.
140. The day you entered my life was the day when I finally found my missing piece—YOU.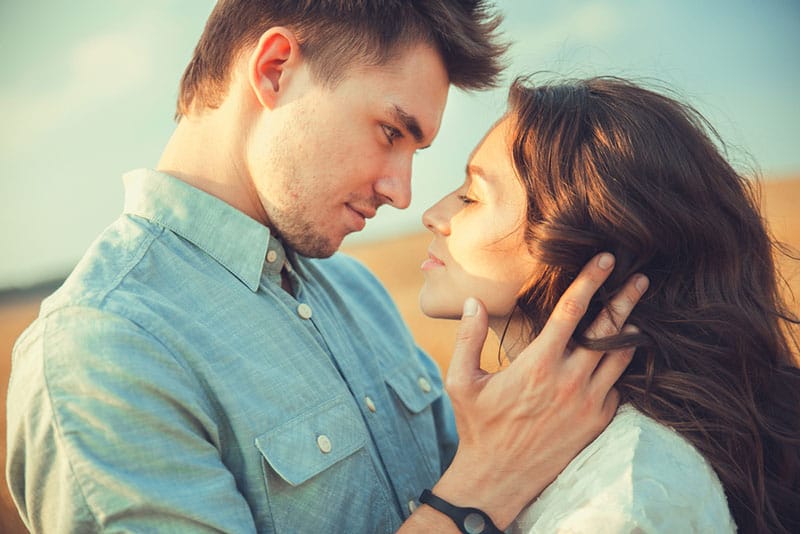 141. You are the only girl/guy who will ever have access to my heart.
142. I have only one wish in my life: I want to be your favorite hello and your hardest goodbye!
143. Your aura, your presence, and your beautiful soul make me want to be a better person.
144. (Give your girlfriend a dozen roses, 11 real and 1 fake and write these words on the card: "I will love you until the last rose dies.")
145. Every time I think of you I can't help myself but smile. And when I see you, that smile gets even bigger.
146. You are and always will be the most important person in my life. Don't ever forget that.
147. I miss your kisses, your hugs, and your warmth. Your presence feels like home.
148. You are my soulmate, my best friend, my lover, my partner in crime. And I want it to stay like this always and forever.
149. If someone told me that sometime in the near future I'll be with you, I would never believe them. And even to this today, I need to pinch myself to make sure that I'm not dreaming because you're my dream come true!
150. No matter what I say, mere words will never be enough to express how I feel about you.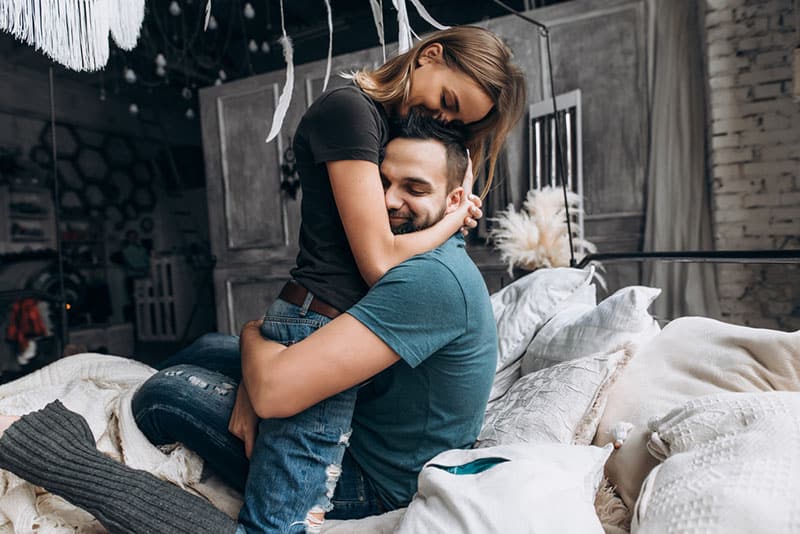 151. When someone asks me about my future plans, this is what I tell them: I plan on loving you, writing you love notes, spoiling you, and making you the happiest person in the world for the rest of my life.
152. I never knew that I'd be capable of loving someone so hard until I met you.
153. You're irreplaceable!
154. Every second spent with you is priceless.
155. Every second I'm observing you, you look more beautiful.
156. You correct me when I'm wrong, you lift me up when I'm feeling down, you're always there for me when I need you and I want you to know that I'm grateful for everything you've ever done for me, and I'm grateful to have such a special person in my life.
157. I love the way you smile, the way you hold my hand, the way you kiss, the way you live your life gracefully and with such simplicity—God! I love everything about you.
158. You are the reason I wake up with a smile and go to bed with a smile. You are the reason for my happiness.
159. I'm the happiest man/woman alive because I have permission to spend time with you, kiss you, cuddle with you, and make love with you—the hottest and the most beautiful person in the whole world.
160. You give every second a new reason to smile, you give every day a new beginning, and you give my life new meaning.
See also: I Love You Quotes: 200+ Examples For Him And Her
161. I have met many people in my time, but no one is as special as you are!
162. No matter what happens, I want you to know that I will always be there for you.
163. The three best things in my life are "You, you, and you."
164. I want you and only you! Now, always and forever.
165. Of 7.7 billion people in the world, I chose you. And I will continue to choose you every day and every second of my life, over and over again.
166. I used to sit and contemplate my future, but now, the only thing I need to do is just look you into your eyes because, in them, I see everything I've ever wanted. You are my future.
167. You are my soulmate, you are the one! You are my everything.
168. When we're together, I instantly mute all the sounds around us because I don't want to miss a single word you say or a single breath you take.
169. Sometimes I spend the entire night watching you sleep only to make sure that you're not a part of my dream; to make sure that you're there with me and that you'll never leave.
170. Even if the world crumbled around us, I would still not notice it because I would be looking into your eyes.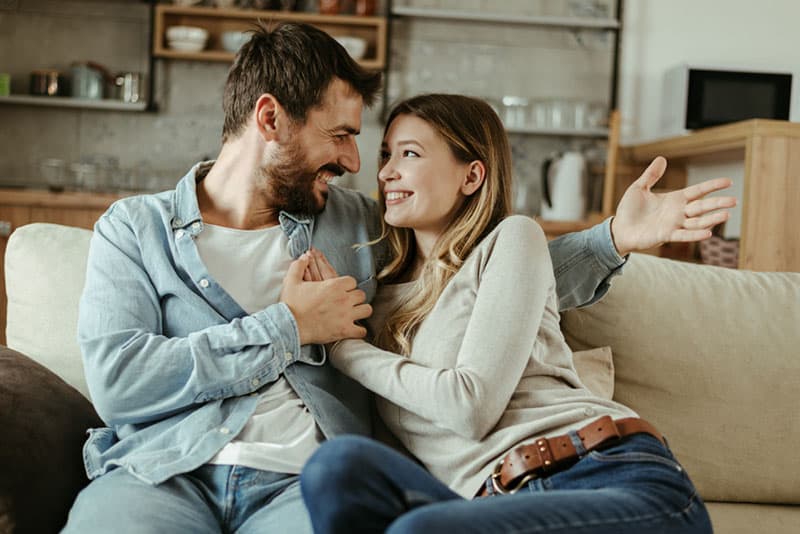 171. Every time I have difficulty falling asleep, I just think of you, your lips, your beautiful heart and soul, and instant warmth starts running through my veins, acting as a sedative. My love for you is so strong that you help me fall asleep in seconds even when your presence is only a part of my imagination.
172. Before I met you, I was blind to noticing all those beautiful little things that surround us, but now I never miss an opportunity to smell a beautiful flower, to look at the bright sky, or to listen to inspiring music called 'love'. Before you, everything was in black and white, but now I'm starting to see life's true, beautiful colors.
173. When I'm with you, I feel safe, I feel loved, and I feel like I am capable of overcoming every difficulty and hardship of the journey called life.
174. You are everything I ever wanted and needed in a man/woman. Thank you for proving to me that unicorn men/women like you still exist!
175. Thank you for making me feel like I'm the only woman/man in the world.
176. You should teach other men/women how to love their wives/husbands and make them feel special because you have it down to an art.
177. You are not only my boyfriend/girlfriend, but you are my best friend, my confidant, my soulmate, and the only man/woman I will ever love.
178. Thank you for always being there for me, thank you for helping me achieve my dreams, thank you for being my biggest support, thank you for loving me unconditionally. Thank you for being amazing!
179. Every time I look at you, I start wondering why you chose me. I want you to know that I'm the luckiest man/woman in the world because I have you in my life.
180. You bring special joy to my life and the warmest vibe to my heart. Your love is pure, your love is a cure for my soul.
181. Thank you for making me the man/woman I am today. Without you, I'd never know how strong I really am. Without you, I'd never know the meaning of true love.
182. The way you look at me, kiss me, hug me makes me feel loved, respected, strong, and like I can do anything I want because your love makes me think that anything is possible.
183. There's nothing in the world that could make me happier than to keep seeing your beautiful face every time I wake up, to keep listening to your sweet voice, and to keep feeling your gentle touch for the rest of my life.
184. I want you to know that you'll always be the most beautiful person in the world to me, no matter what.
185. The moment I met you, you made my dreams come true, and you gave me the promise that anything is possible if our will is strong enough and if our heart is brave enough to follow its path.
186. Your happiness is a reflection of my own, and you are the only person in the world who can change the rhythm of my heart and make me feel better with only one smile!
187. Your love, your passion, and your selflessness are the most inspiring force in the universe, and I'm so lucky to be a part of it!
See also: 10 Sweet Tricks To Make Your Bae Feel Loved Up
Out of all romantic things to say we picked the most incredible ones. We hope you enjoyed the read and found a perfect romantic phrase that will make your significant other swoon over you.