Finding the perfect titles for friends or cute nicknames can be fun. In the process of doing it, you can learn a lot about your friends.
What are the things that bring you together? What is so precious about them? Tell your friend I love you in a unique way.
Here's some inspiration regarding titles for friends for whatever reason you may need it, be it in a scrapbook, happy birthday to my best friend letter, greeting card, in a caption, or anything else.
Sweet Titles For Friends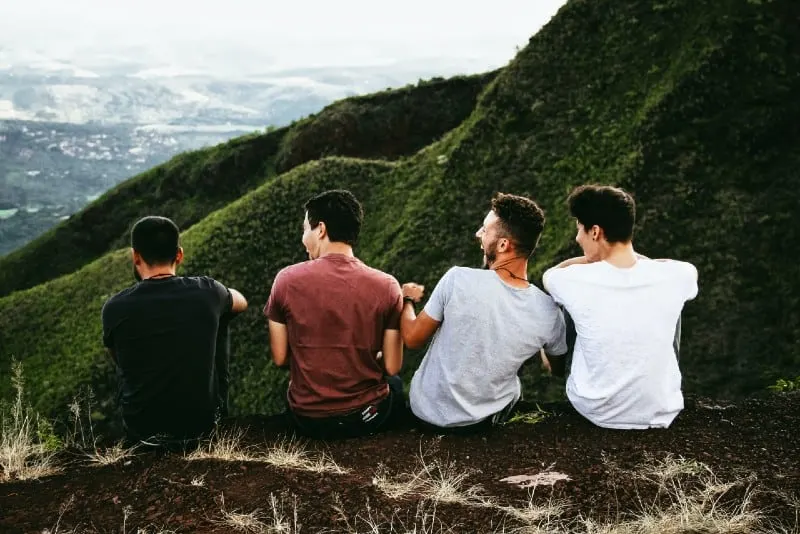 1. A friend is one soul in two bodies
2. A sweet friendship refreshes the soul
3. A good friend is like a four-leaf clover: hard to find and lucky to have
4. Friends are the spice that makes everything nice
5. Good friends are angels on earth
6. Kindred Spirits
7. Too perfect to change a thing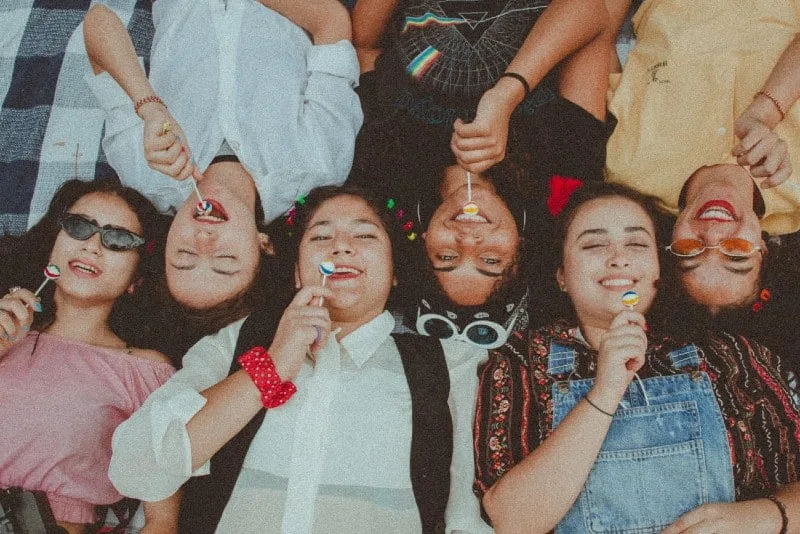 8. Picture perfect friends
9. Happiness is an unexpected hug
10. You've got a friend in me
11. Friends make happiness happen
12. The best of friends
13. Friends are kept forever in the heart
14. A blossoming friendship always makes a heart smile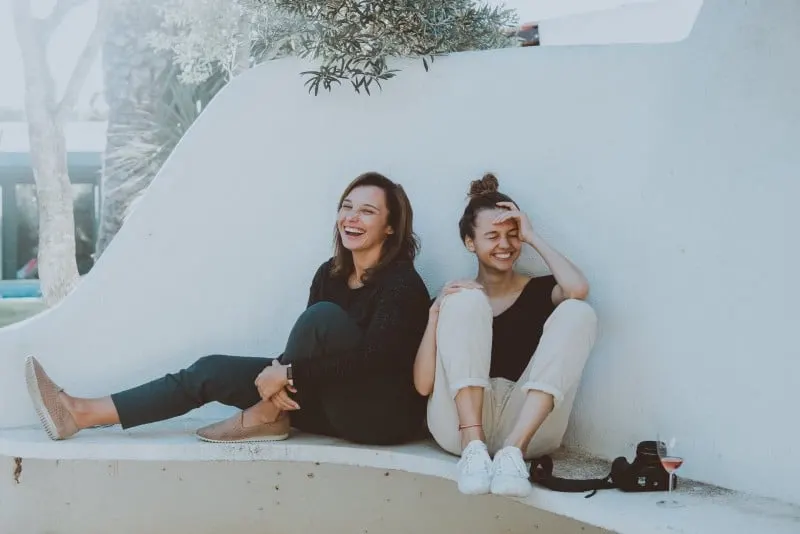 15. Even though we're far apart, you're always in my heart
16. Friends listen with their hearts
17. That's what friends are for
18. Lucky to be friends
19. Friendship in full bloom
20. Great friends, good times, warm hearts
21. Plant kindness, get love
See also: 33 Best Friend Paragraphs To Make Your BFF Crazy Happy
22. Someone to watch over me
23. A hug or laughter is the shortest distance between friends
24. A good friend is like a warm quilt wrapped around the heart
25. You make the world a brighter place
26. Friendship, like gardens, grow with beauty
27. Live well, laugh often, love much
28. Little by little, day by day, friends and flowers grow that way
See also: 65 I Am Proud Of You Quotes And Messages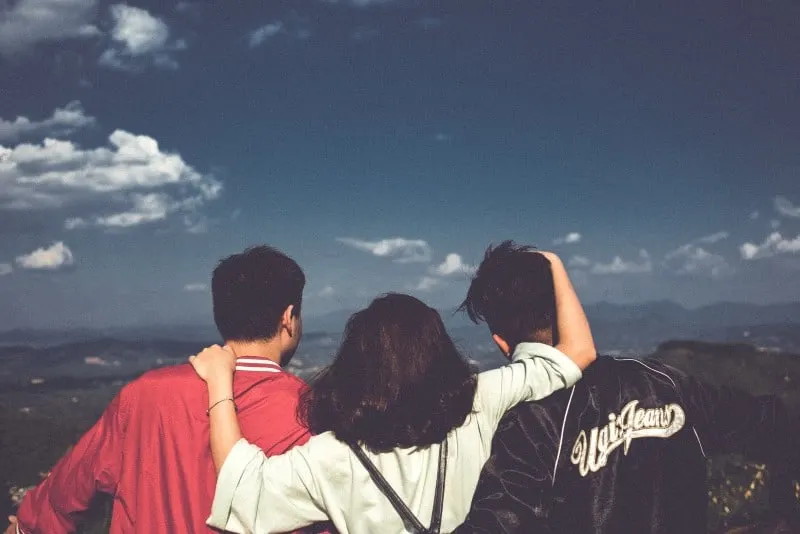 29. Always better together
30. Best buddies
31. Besides chocolate, you're my favorite
32. Here's a special hug, just for you
33. Forever friends are hard to find, but I found you
34. You're the best kind of friend
35. You are my beary best friend
See also: A Heartfelt Letter To The Bride On Her Wedding Day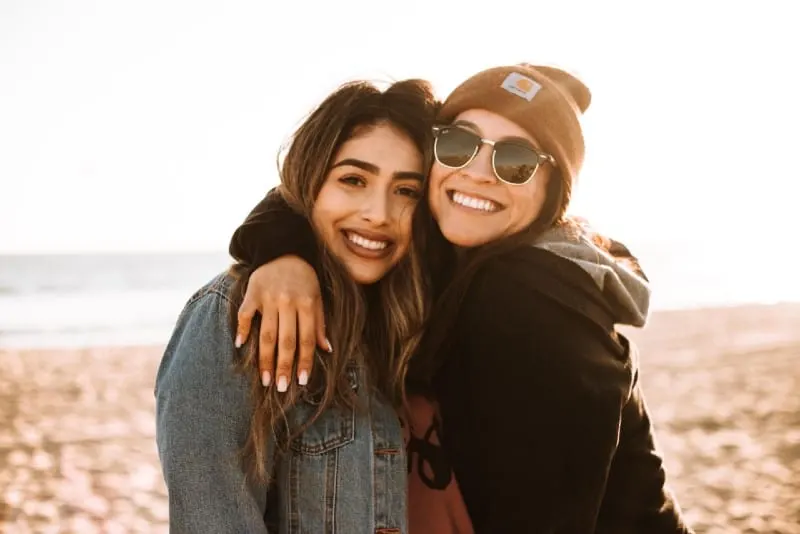 36. There's no friend like you
37. Frankly, I can't imagine not being around someone as amazing as you
38. A good friend knows all your stories, a best friend helped you write them
39. If friends were flowers, I'd pick you
40. Friends make life a little sweeter
41. Different but besties
42. Friendship is the spice of life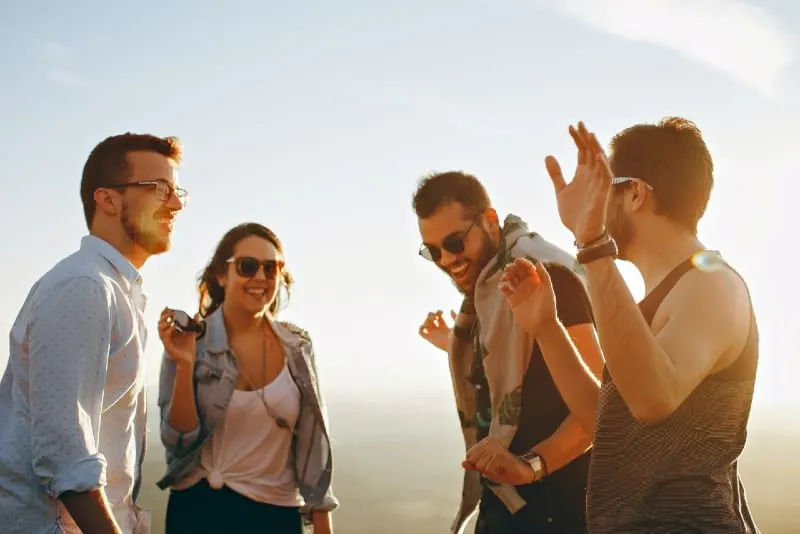 43. You make my heart sing
44. All for one and one for all
45. Friends are like flowers, they add color to your life
46. A day spent with a friend is always a day well spent
47. Friendship is a single soul dwelling in two bodies
48. You are my sunshine on a rainy day
49. Good friends are like snowflakes, all different and all beautiful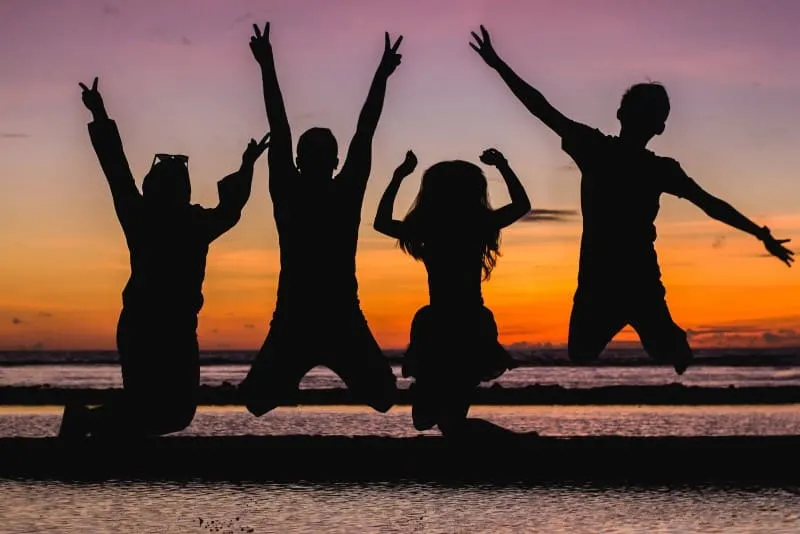 50. Your best friend knows all of the stories about you, but won't tell
51. A best friend will never let you down and always pick you up
52. Having good friends never goes out of style
53. Our hearts talk
54. My non-biological sibling
55. We go like cupcakes and frosting
Funny Titles For Friends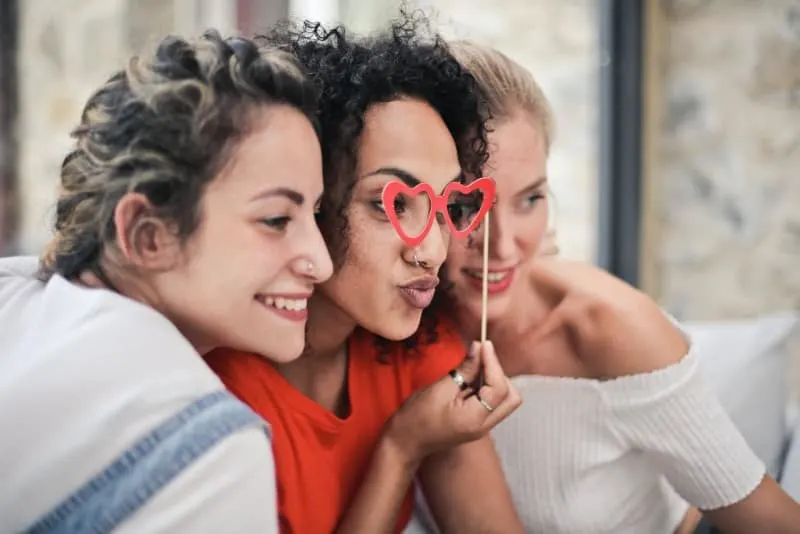 56. Dynamic Duo
57. Friendship… Brewed to perfection
58. Friends are the best collectibles
59. Two peas in a pod
60. A friend is like a good book – it doesn't get old, it becomes a classic!
61. Friends at first sight
62. Friends are so much cheaper than a shrink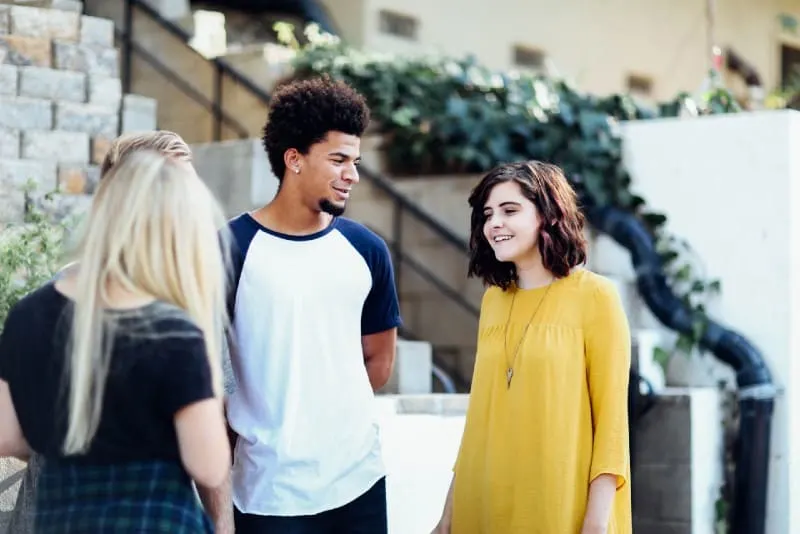 63. Real friends never judge each other; they judge people together
64. Friends are chocolate chips in the cookies of life
65. Friends are God's way of apologizing for your relatives
66. Partners in crime
67. Friends are like bras – close to your heart and there for support
68. Friends buy you food, best friends eat your food
69. A friend is someone who knows everything about you and loves you anyway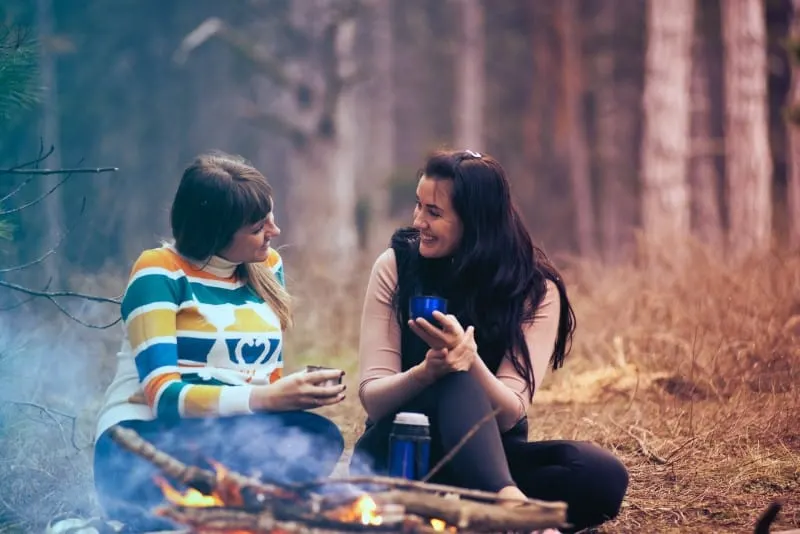 70. You will always be my best friend – you know way too much
71. We are best friends, as we both are weird
72. Sew glad we're friends (quilt page or needles and thread)
73. If your friends have crazy ideas, they're good friends
74. You are my best friend because I wouldn't dare be this weird with anyone else
75. Friends who slay together, stay together
76. We're made of fluff and pinky promises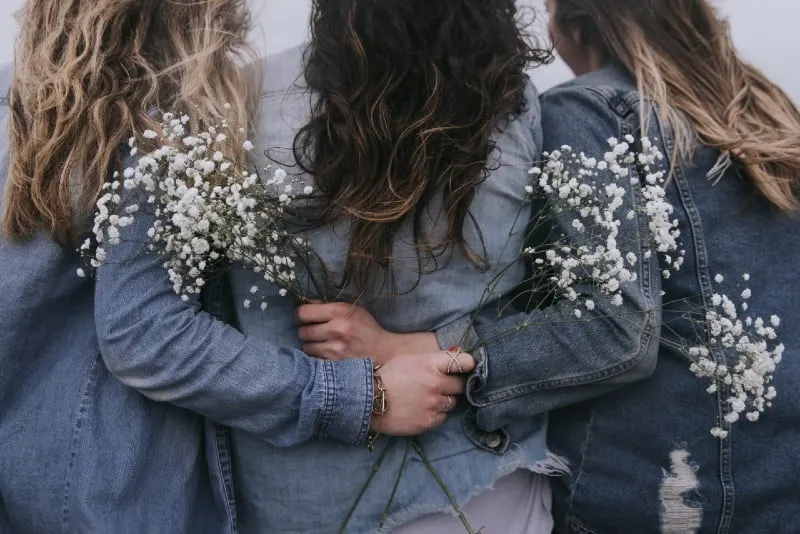 77. We'll be the old ladies causing trouble in the nursing home
78. You're the Monica to my Rachel
79. You're the Joey to my Phoebe
80. This is how we roll
81. A special kind of love
82. Friends are the people you don't mind being caught with
83. A friend will always laugh at your jokes, even when they're not funny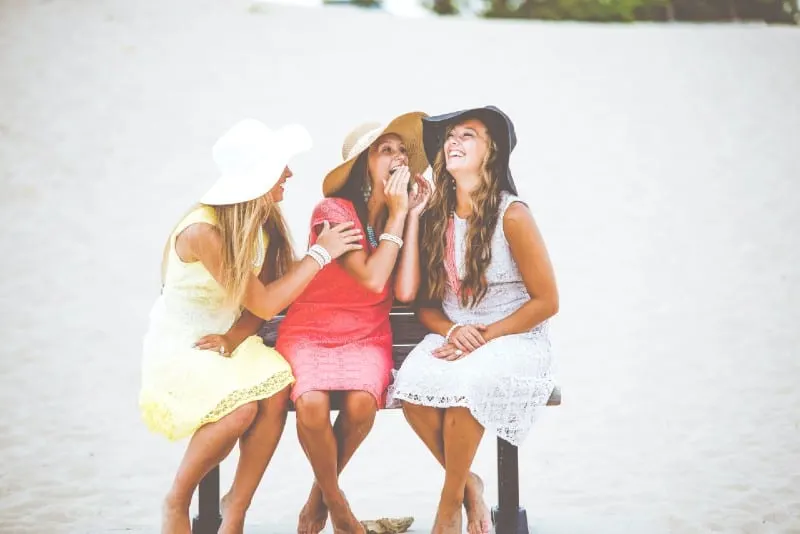 84. New friends are silver and old are gold
85. Best antiques are old friends
86. It's not dumb if your best friend says it's not dumb
87.If I send you my ugly selfies, our friendship is real
88. Never let your friends feel lonely… disturb them all the time
89. I love that I don't have to act socially acceptable around you
90. Neighborhood pals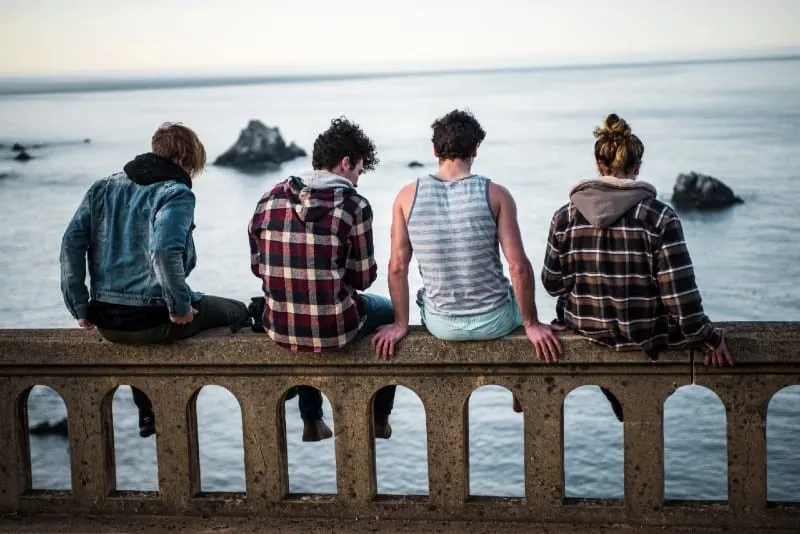 91. No one will really be as entertained by us as us
92. The 'she' to my 'nanigans
93. Checked off for the memories — totally worth it
94. We finish each other's sandwiches
95. Friends don't let you do stupid things… alone
96. My friends are weird, that's why I like them
97. Look at the two of us, we're up to no good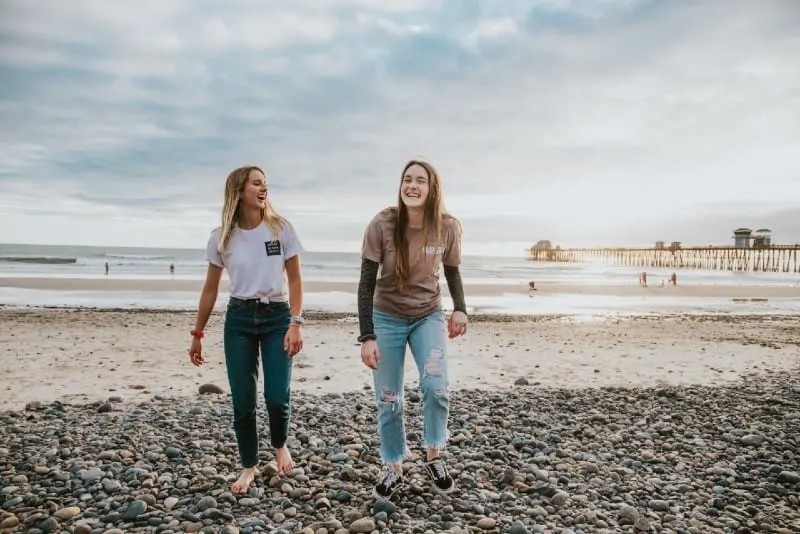 98. A friend is someone you can judge other people with
99. Friends are therapists you can drink with
100. We go together like coffee and donuts
101. A good friend is hard to find and harder to get rid of
102. Friends don't try this at home, they do it in public
103. For friends, a single glass of wine is not enough
104. You keep things less scary
105. Together, we're epic
106. Friends don't let friends go on a diet
Touching Titles For Friends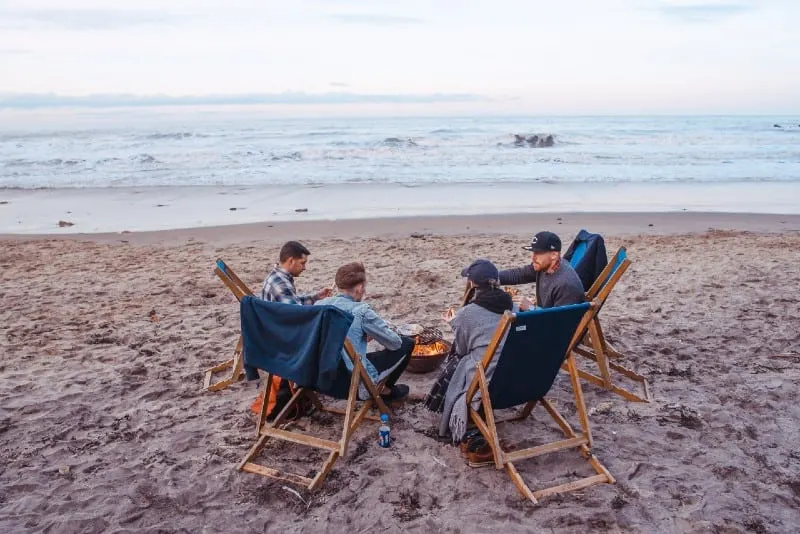 107. Friends are always together in spirit
108. Real friends are never apart, maybe in distance but never in heart
109. Friendship is the golden thread that ties the heart of all the world
110. A friend can always patch things up
111. Friends are God's way of taking care of us
112. Best friends until the end
113. You're on top of my list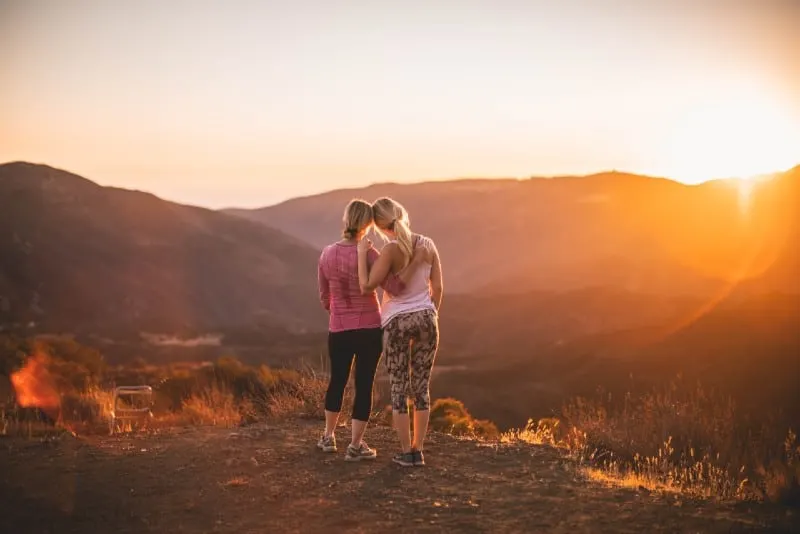 114. Your friendship makes my heart happy
115. We have been friends together in sunshine and in shade
116. Friend to Friend, Heart to Heart
117. Blessings come in many ways and the nicest come as friends
118. Memories are forever
119. You're the friend everyone wishes they had
120. Sometimes all a person needs is a hand to hold and a heart to understand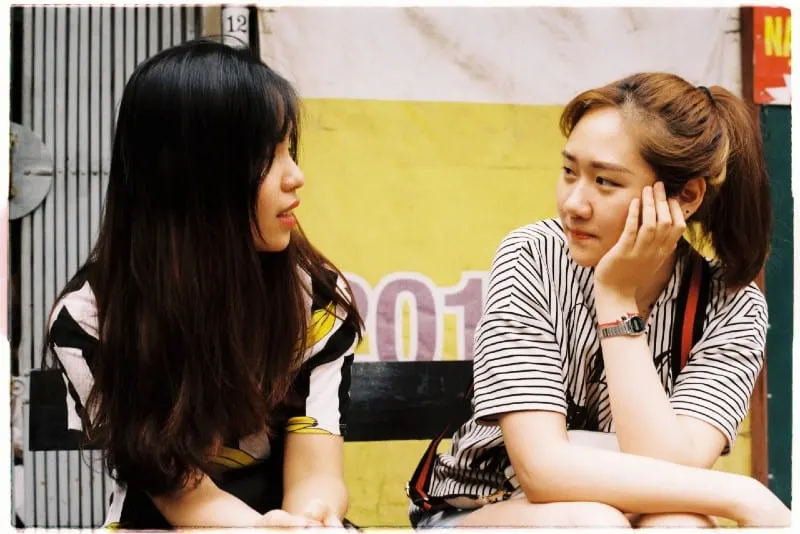 121. I'll always be there for you
122. Lifetime moments
123. A helping hand shows a loving heart
124. Sometimes, all you need is your own kind
125. You're the one in a million
126. When worst comes to worst, squad comes first
127. Many people will walk in and out of your life, but only true friends will leave footprints in your heart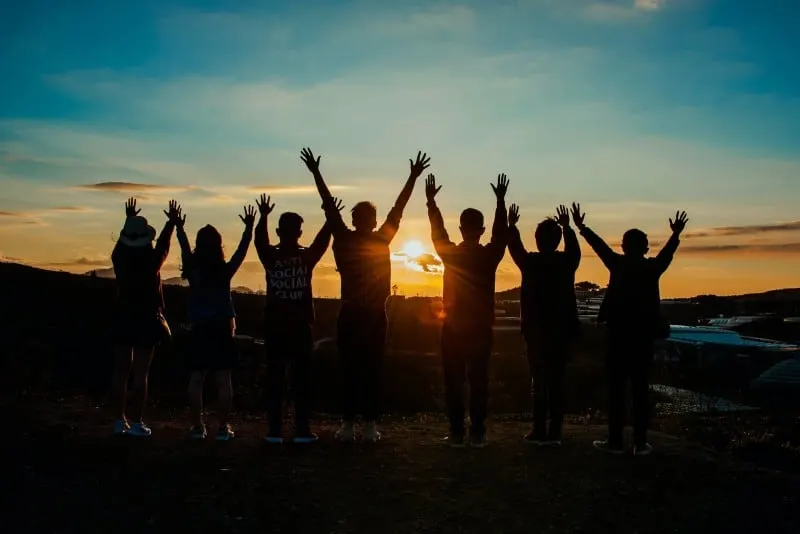 128. God smiled the day we became friends
129. When I count my blessings, I count you twice
130. Everything's better when shared with a friend
131. Friendship is God's most perfect gift
132. Friends see things heart to heart
133. Rain or shine, you will always be a friend of mine
134. In this world of ordinary people, I'm glad I have special friends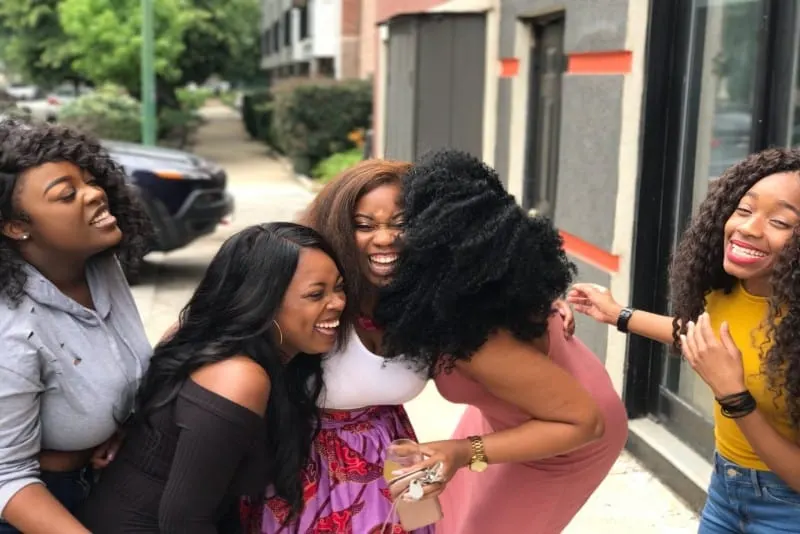 135. I will forever be your best friend
136. You can call a best friend at any hour of the day and they won't hang up
137. Close friends are truly life's treasures
138. One friend can change your whole life
139. Friends are hugs for hearts
140. I'll be there for you, these five words I swear to you
141. A friend accepts who you are but also helps you become who you should be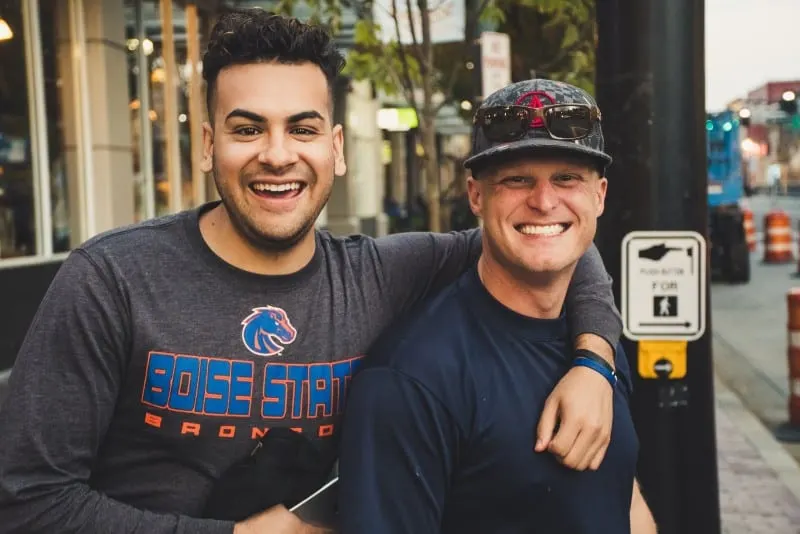 142. Friends are cure to our blues
143. I will always have your back
144. No words are necessary
145. Great minds think alike
146. With you, I can't fail
147. Through thick and thin
148. Giggles, secrets, and sometimes tears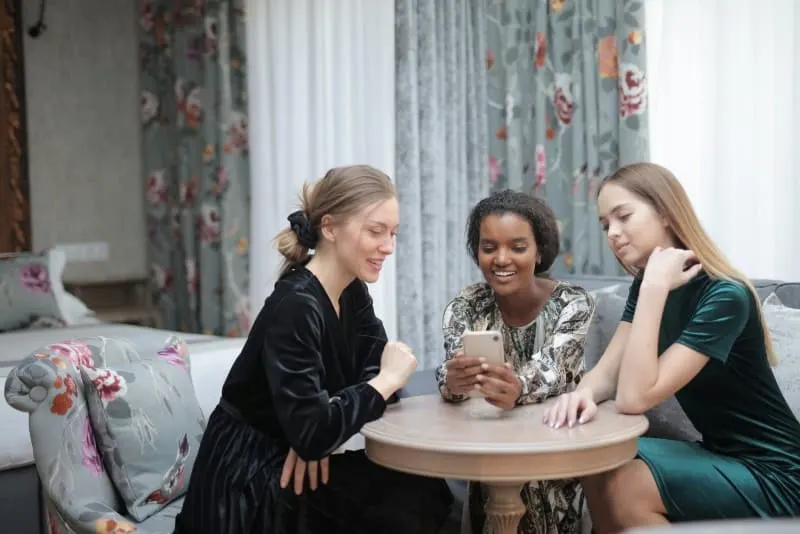 149. A journey is best measured in friends, rather than miles
150. The most beautiful qualities of true friendship is to understand and to be understood
151. There's something about childhood friends that you just can't replace
152. A best friend is the greatest of all blessings
153. Our friendship is no accident
154. True friend can hear you when you are quiet
155. I hate to face my fears alone, it's better with you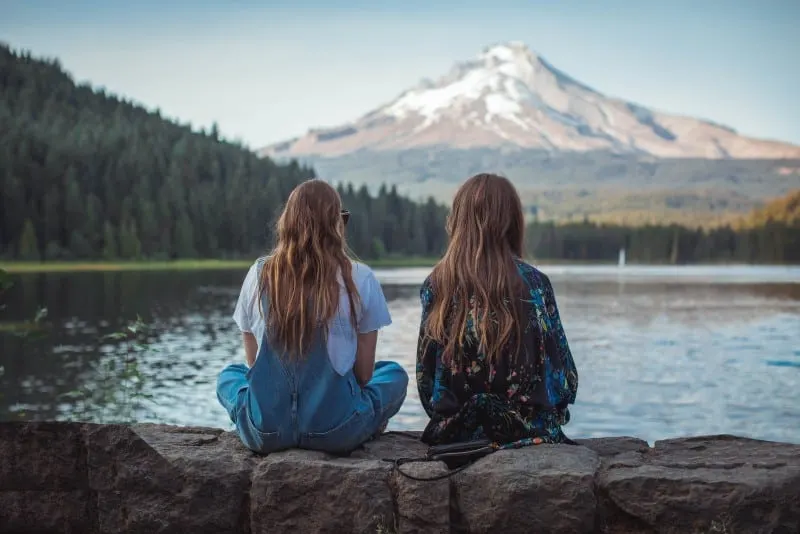 156. Old souls, old friends
157. You, precious and few
158. Thanks for being there
159. Sometimes you just need a shoulder to cry on
160. A best friend will take you by the hand and lead you to your safe place
161. You are my happy pill
Wise Titles For Friends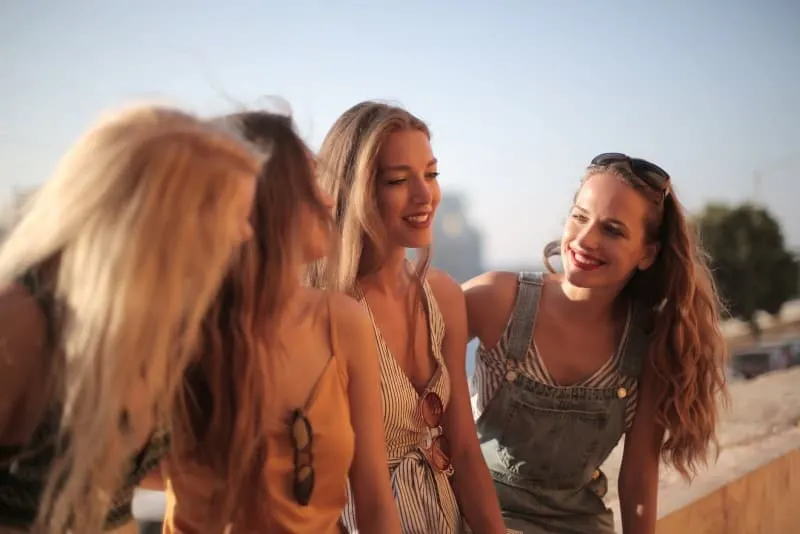 162. No friendship is an accident
163. Awards become corroded; friends gather no dust
164. Rare as is true love, true friendship is rarer
165. Friends are our chosen family
166. Good times are even better when they are shared
167. Friendship is the only cement that will hold the world together
168. Listening is just as important as talking
169. The only way to have a friend is to be one
170. A friendship grows when you plant a seed
171. The road to a friend's house is never long
172. Good friends are not part-time, they are full-time all the way
173. The best things in life aren't things – they are friends
174. A friend is a gift you give yourself
175. Life is a patchwork of friends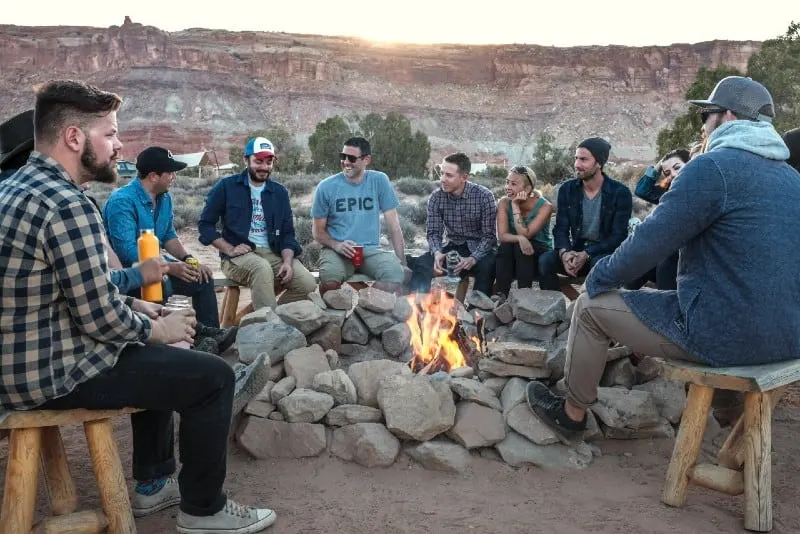 176. A friend is someone who reaches for your hand but touches your heart
177. Friends: our chosen family
178. It takes a long time to grow old friends
179. Happy is the heart that holds a true and loving friend
180. Friendship, like an old quilt, stands the test of time
181. A great friend brings energy to the soul
182. Life without friendship is like the sky without sun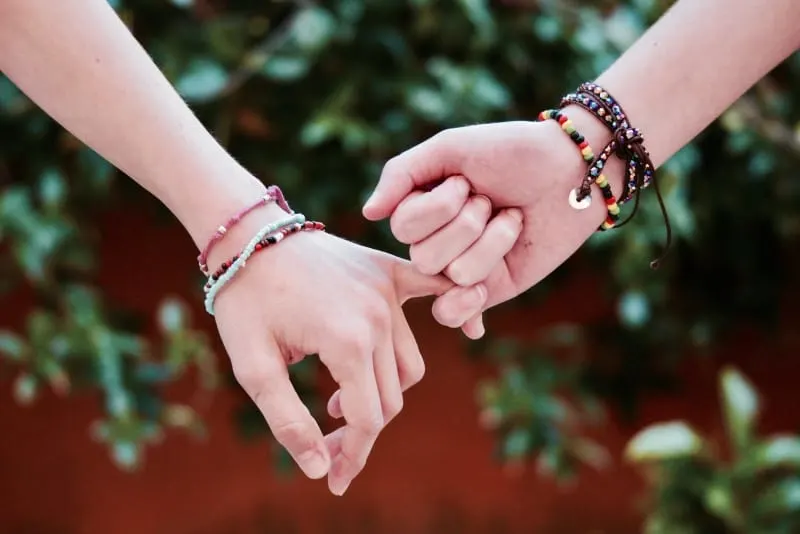 183. Between best friends, silence is golden
184. Your vibe attracts your tribe
185. There is nothing on this earth more to be prized than true friendship
186. The memory of all my friends stays with me always
187. Friends are friends forever and good ones will never leave
188. My circle of friends is small, but I'm into quality, not quantity
189. Friendship isn't a big thing, it's a million little things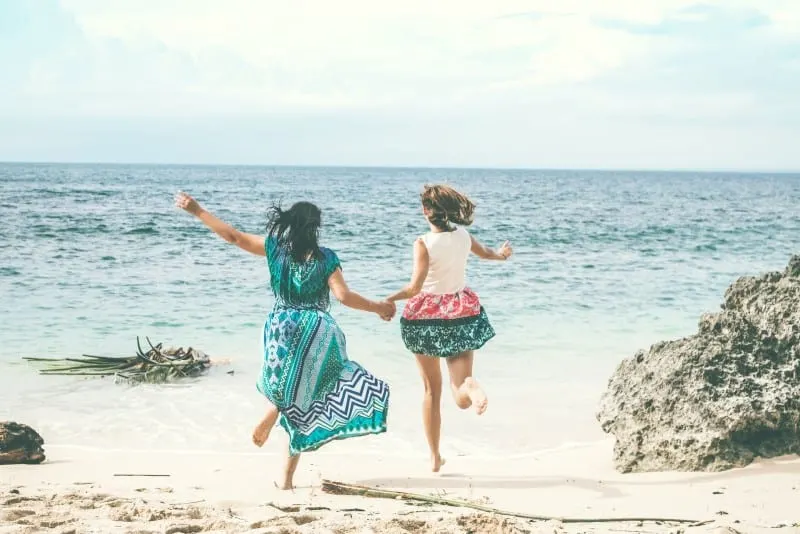 190. Hard times will always reveal true friends
191. Friends will make you a promise and keep it
192. Happiness comes from the friends you surround yourself with
193. Friendship is like a light in the darkness
194. Fake friends believe in rumors; real friends believe in you
195. Be with those who bring out the best, not the stress, in you
196. Time and good friends are two things that become more valuable the older you get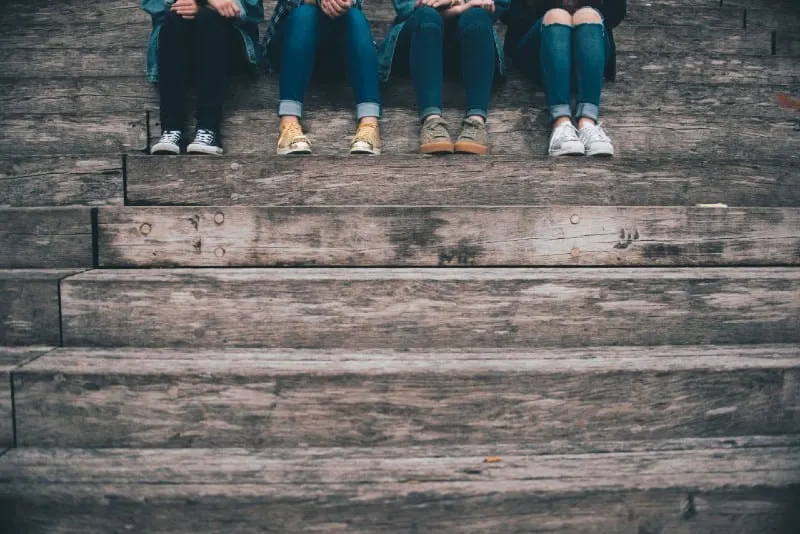 197. You are my bridge over troubled water
198. Hard times will always reveal true friends
199. Life was meant for good friends and great adventures
200. A friend is a second self
201. The best mirror is an old friend
202. I would rather walk with a friend in the dark, than alone in the light
Giving a special present or name to best friends is a way for friends to show a sense of closeness to one another and express love.
No matter how well you know your friends, I know it can still be tough to come up with a good idea on paper.
Friends are people who understand our past, believe in our future, and accept us just the way we are. They are very important parts of our lives.
They keep us mentally strong, help us weather lonely times, and improve the quality of our lives. They bring meaning to everyday life. Through them, we learn about ourselves.
Some research proves that having friends in our lives helps you lower stress, live longer, and even boost your career!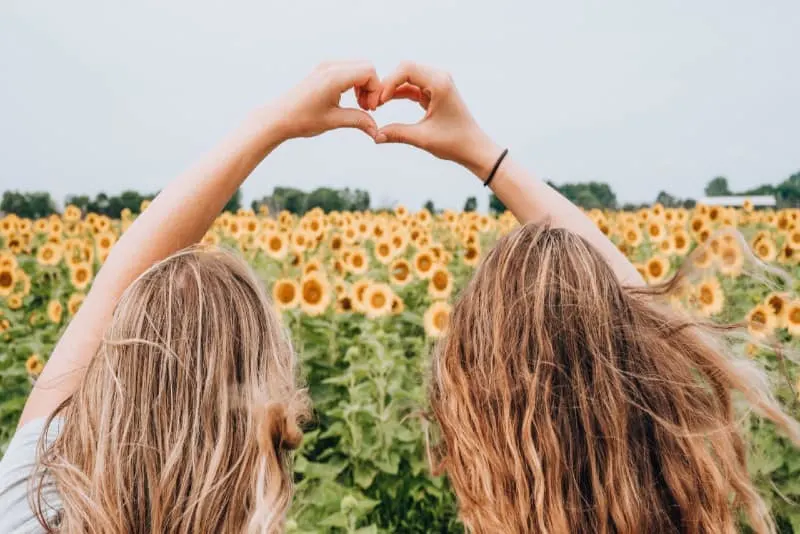 They teach you about yourself and motivate you to be a better and healthier version of yourself, while lowering the risk of developing any mental health issue. Isn't that amazing?
Friendships are a kind of partnership: With friends, you're on equal terms and you stand together in the good and the bad.
Friends can be like family or even soulmates. Recognizing this on a soul level helps us spiritually. That is why friends can always rekindle our light when it has gone out.
"There comes that mysterious meeting in life when someone acknowledges who we are and what we can be, igniting the circuits of our highest potential." – Rusty Berkus
I hope this inspired you to do something nice for your BFF! Adding titles for friends will only make it better.