Dear bride to be,
I must be dreaming because we are still way too young to be getting married and starting families of our own, aren't we? Clearly not, though, since we are approaching thirty
Yet I can't shake that feeling that it was just the other day we were little girls writing letters to the bride<, playing dress-up and using sheets and ribbons to make our wedding gowns
Time flies so fast that we don't even notice it… First of all, let me say how happy I am for you! You found the perfect man to be yours forever and always. Or better said, you found each other.
When you two are together, it's like magic. Your love is so strong that the people around you can't help but notice.
A good man is now by your side. He is all that you ever dreamed of! He respects you and treats you like the most valuable jewel.
It's amazing to see so much love intertwined with friendship. Because you truly are best friends.
Sometimes just one word or even a simple glance between the two of you is enough to understand everything.
Your faces never seem to be lacking a smile. When I see you two together, I know that is what real love looks like
You are so laid-back and comfortable around each other that it's just amazing to watch.
You have inside jokes that you are not afraid to share with the rest of the crowd, even though nobody would get them but you
I have to say that one of the unusual things I appreciate about you two is that you act like best friends in public too.
You don't smooch, kiss and hug all the time when you are among friends
You are not one of those couples who think that there is a competition going on and that the number of kisses you share in front of other people equals the level of emotions you share.
In a nutshell, thank you for keeping private things private and allowing us all to be better friends for it.
Your attitude allowed us to socialize more and get to know the man of your life a bit better.
Does he know how lucky he is? Because on this day he is not just getting an amazing wife but amazing friends too, including me as the head of the bridesmaids—your maid of honor.
I am so lucky to be the one standing by your side when you say, "I do!" when you two say your vows
I always knew I would be your maid of honor, I just never could have anticipated that I would be so overwhelmed with emotions
I am crying, crying with joy because you are getting married and I am one of the first ones who gets to shower you with well wishes —a home full of blessings, love and understanding for your future life together.
You deserve to be happy at last. Don't let anybody tell you otherwise. You just told me something so inspirational and so amazing the other day.
You said that the past is nothing more than a distant memory and that it all makes sense now.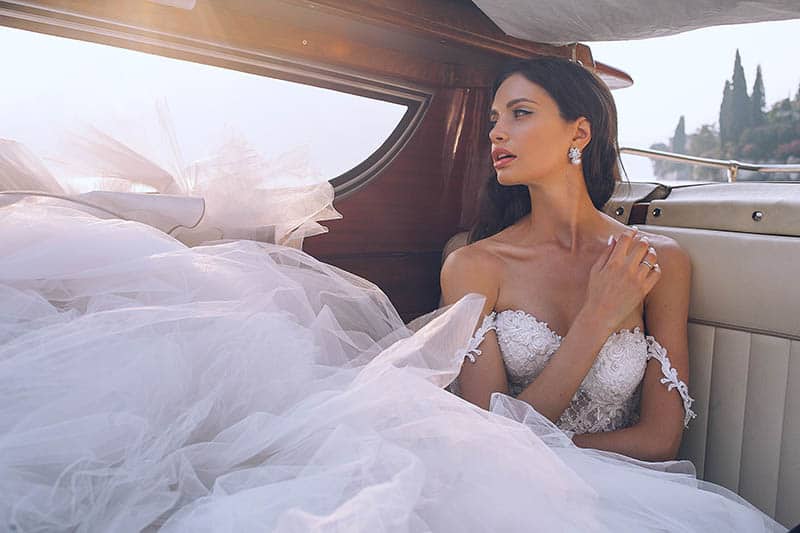 All the wrong men and bad relationships, all the heartache and pain, were worth it because you finally know what the real thing feels like and it can't even come close to or compare with anything you have ever felt before.
Thank you for saying that. It means a lot. It gave me hope that one day I will be just as lucky and it is one of the most beautiful gifts for my future bridal shower and wedding gift when I become a newlywed as well. Thank you for that.
Thank you for being the best friend a girl can find. Thank you for putting up with me when nobody else could.
Thank you for every smile we shared and every tear we wiped away from each other's face. Thank you for being the one I trust the most.
You will always be my soulmate, the sister of my heart! I want you to know how grateful I am to have you in my life and how proud I am to call you my friend.
Remember when we were children and we wrote a keepsake collection of letters to the bride in the form of a with cute style="font-weight: 400;">stickers and postdates ?
We also wrote different love letters in a hardcover book and wedding invitations, pretending that it was an imaginary wedding gift for our loved ones.
I remember the inscription on one of the letters:Read later. Treasure forever and I remember all those free apps, bestsellers and chronicle books about weddings that we spent so much time on once we were older.
And that's exactly what I'm doing now but this time I'm doing it alone—for you.
Instead of writing letters to the bridestyle that I don't even know yet, this time I'm writing it to you.
I'm writing a letter to the bride—to my best friend who found her once-in-a-lifetime love—her fiancé, friend, partner and lover in one.
For my best friend who deserves the most amazing wedding shower and bridal party one can imagine because you are simply the best!
You are an amazing person inside and out and the best thing about you is that you are not even aware of how great you are.
You are so down to earth and not afraid to be yourself. You are the best friend a girl could ever hope for.
You are and will always be my baby. You really are one of a kind and I'm sure you'll make your mother-in-law the happiest woman on earth as well because her child will be one of the lucky few who ended up marrying an angel.
I want you to remember that you are the perfect gift to everyone who ever had the opportunity to meet you, let alone to spend their life with you!
Now, I know that you are a bit stressed about the whole day but don't be. Everything will be just perfect.
The wedding dress will be amazing—I already saw you in it. You really do look like a princess and this is the day where you get to feel like one too.
The room will be filled with yellow roses. I am glad you didn't listen to all the advice from people telling you it's not trendy right now or that the color yellow stands for jealousy.
Y ellow roses were always your favorite and you were always the one setting trends.
The cake will also be just like you—simple, sweet and delicate. You didn't want anything over the top, so everything will be so tasteful and elegant.
I know you are worried about some things that you have no influence over, like your maid of honor 's speech or his best man's speech (or even worse, what the weather will be like, whether it is going to rain or not, if the food is going to be according to everybody's tastes and so on).
But don't get upset if everything doesn't go as planned on your wedding day ; it's all really irrelevant—just look into his eyes and make it your only plan to celebrate becoming his wife and sharing your forever with him.
All that matters on your wedding day is saying yes to spending your life with somebody who loves you just as much as you love him!
I know that even though this is the happiest day of your life, it's also going to have its sad side. Unfortunately, life is not always fair and some people you wanted to be by your side on this big day are no longer with us. I know it will make your eyes teary and I know it won't be easy for you to accept the fact that they are gone forever.
Please remember that they are with you nevertheless—they are smiling from heaven, looking down on you. Don't let them see you cry. Don't let them feel responsible for those tears. Let them be happy for you. Let them share your bliss.
Let them stay in your heart the entire time. They are always going to be a part of you, just like they are a part of this day; even though they are not here in the flesh, their spirits will be here and will accompany you on this big day and all the other days of your life.
So be strong and don't let the sadness overwhelm you, as there is no place for that on your wedding day.
You are entering a new phase of your life. It's going to be full of new, unfamiliar and unknown things but don't let that scare you. You will learn as you go.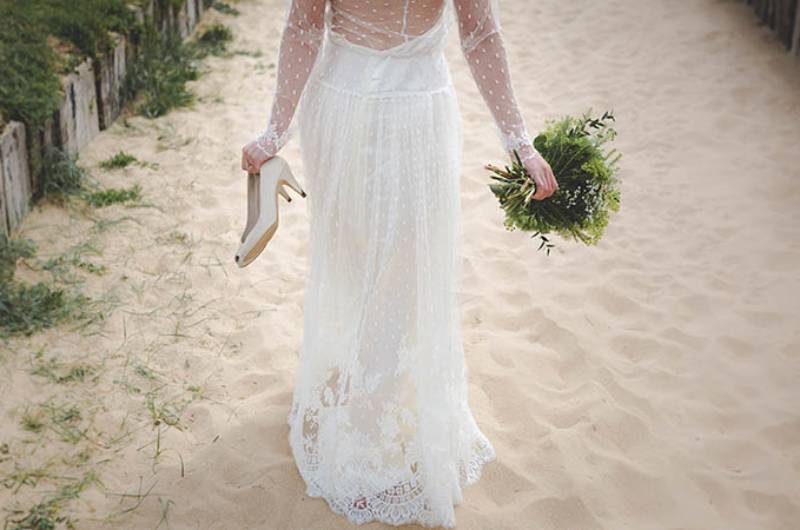 Make plans but don't get sad if they don't all work out as you planned. You can't always plan life, sometimes things just happen.
The best part of it is that sometimes they are so much better than we ever could have imagined or wished for.
I know you will be the best wife to your husband and the best mom to your children one day.
I know it because I know you, so trust me on that. You are so understanding, kind and loving that it will all come naturally to you.
So don't worry about what will be and enjoy this special day of yours. Take in every moment because that day will go by so quickly but it will certainly be one you will remember your entire life.
This heartfelt letter to the bride on her wedding day is my wedding present for you and my way of telling you everything that lies in my heart and which I never told you before.
Some things I think you already knew and some are ones that are easier to write than to say aloud.
Even while I am writing this, a few tears have fallen down my face. I know it will make your eyes watery too, even though you will probably read it after the wedding.
I wish you the best of luck as you embark on this, the greatest journey of your life!
I wish you both a happy marriage and an amazing life! I wish you tons of joy and only ounces of sorrows!
From now on, whatever happens, you will face together. All the happiness will be better when shared.
All the sorrows and burdens will feel less when you have somebody to help you carry them.
So sail away my dear, into this new and amazing love story you are starting to create on this day!
And I leave you with this great biblical quote we have heard so many times at other people's weddings and in romantic movies.
It always gave the perfect conclusion to what love is really about and I feel like you can relate to it now more than ever.
'Love is patient; love is kind; love is not envious or boastful or arrogant or rude. It does not insist on its own way; it is not irritable or resentful; it does not rejoice in wrongdoing, but rejoices in the truth.It bears all things, believes all things, hopes all things, endures all things. Love never ends.' 1 Corinthians 13:4-8 NIV
See also: A Letter To My Best Friend On Her Wedding Day