I have a friend whom I've known practically my entire life. We knew each other from school and we lived close to each other, so we always hung out together. It wasn't until college that we became great friends.
She is super smart, sarcastic, witty, and beautiful. She always had a sharp tongue and was the funniest girl at every gathering.
On top of that, she had a steady long term relationship. Her life was everything I ever wanted for myself.
I remember one day we were having a latté in our favourite cafe and she said that her boyfriend is near, driving around in his car and that she is just going to give him kiss hello.
I remember thinking and saying to her,"Omg, that's super cute."
As time passed, we started becoming really close friends. I told her that she has the greatest life ever: "You are beautiful, finishing up college, everyone likes you, and you are in this great relationship full of understanding and trust." She kind of smirked when I said that.
On another occasion, we went for a jog and her boyfriend, whom I still hadn't met, called her and asked where we were going.
I made a joke and took her phone and said, "We're going out with these handsome guys from university." I noticed how uncomfortable she was.
I don't recall what happened in between; she graduated and I still had two more semesters, so I went back to university and she called me,saying they'd broken up.
She told me everything in some kind of code like she was afraid to speak on the phone.
When I got back home she confessed everything to me. Her entire relationship was a lie. He was an extremely jealous and aggressive person.
Remember the time he stopped by to "kiss" her, well he was just controlling her. And that time I made a joke about the guys from uni, well, he didn't believe her and slapped her because of it.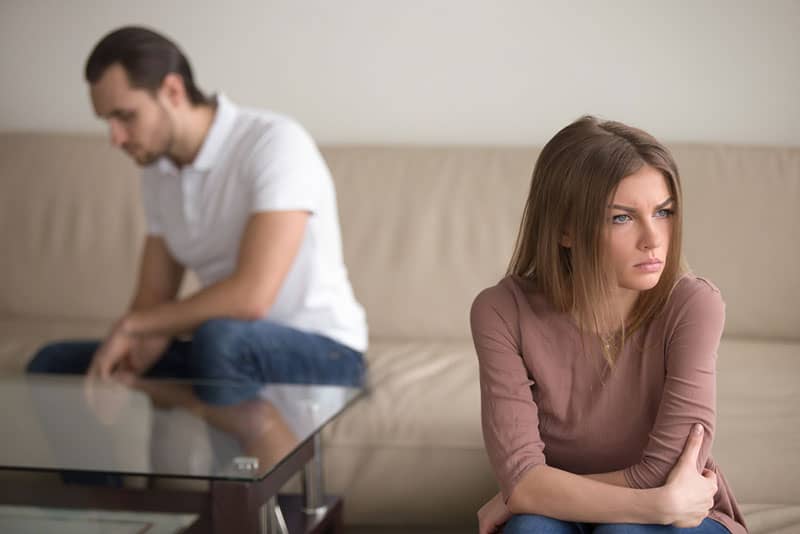 She told me about tons of situations where he was jealous and paranoid and beat the hell out of her just because he felt it was right.
I asked her how she managed to look so good and happy in front of our friends and she replied that when she was among us, she lived the life she wanted.
Her relationship lasted for a long time. She said she was afraid to break up with him because he threatened to kill himself or his family and her.
He brainwashed her and she was afraid to tell anyone.
At one point she was afraid to ask him to go to the movies and see the new James Bond film just because he might think that she is "in love with the actor," then freak out and hurt her physically.
Eventually, he broke up with her although she played by his rules. He was obviously mental and he couldn't cope with himself anymore.
She was finally saved although she wanted to even get back together with him – classical Stockholm syndrome. Luckily, he moved away and she realized that freedom is the most important thing in life for her.
She thought she'd never find anyone again. Her self esteem was shot and she'd completely lost faith in men, but she fell in love again with the greatest guy ever to whom I introduced her.
She is finally happy and living the life she always desired.
Sometimes I catch myself whining about some random guy who hurt me and lowered my self esteem, then I just think of her and stop whining.
She is such a good and strong person and she managed to pull through all of this just because she believed in love and that there are good people out there.