After many years, you've finally found the love of your life. There is no doubt—this is the real deal. Or you are married or in a long-term relationship with your soulmate and forever person?
Either way, your romantic partner is the most important person in your life. They are someone you love, no matter what. This love consumes you and all you want is for them to know how much you care for them. All you want is for them to know that you couldn't live without them.
But sometimes, you have trouble expressing your emotions the right way. Sometimes, you can't seem to turn your feelings into words.
That is why we are here! You are about to read 125 of the most romantic and heart-warming love messages to send to your other half, which will make them understand the magnitude of your emotions for them. These messages can be sent as cute good morning texts for him or her or randomly.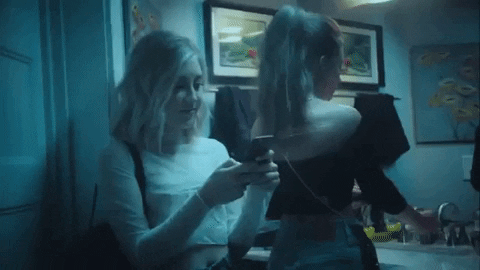 1. You are my only sunshine and the only person who can brighten up even my darkest day.
2. I fall in love with you every time I see your face or hear your voice. Every time you kiss me, every time we hug or fall asleep together and every time we make love.
3. If I could go back to the past, I would always choose you all over again and I wouldn't change a thing about our relationship. I wouldn't even change the bad days because they've helped us become the couple we are today.
4. You can always make me laugh, make me smile and you can wipe my tears away by only looking at me.
5. I love you and I love the person I am when I am around you. I love how with you, I've changed, without you ever trying to change me.
6. I wish you could see yourself through my eyes because only then would you realize how special and gorgeous you actually are.
7. You are my one and only soulmate and I want you to be my forever person.
8. I could never get tired of you.
9. You are the center of my universe and the most important person in my life.
10. You are the earth and I am the moon. You are the sun and I am the earth.
11. I feel like, after all this time, my heart still skips a beat every time you are about to kiss me.
12. I can't believe that I am this truly, madly and deeply in love with you after all these years spent next to you.
13. Seeing you looking at me makes my heart melt.
14. There exist only two moments in time in which I want to be with you: now and forever.
15. I could never imagine living my life without you.
16. The sound of your voice and especially of your laughter is the sweetest melody I could ever hear and is music to my ears.
17. Every moment I spend with you is special and worth remembering.
18. All of my happy memories are connected to you and I want you to be in all of my future memories.
19. You make my life a better place and you make me a better person.
20. Thank you for being my boyfriend/girlfriend.
21. You complete me and give my life a whole new meaning.
22. When I am with you, I feel like I am on top of the world and like I could do anything.
23. Thank you for making my life journey worth taking and for making my life worth living.
24. You are the only person I could ever imagine myself growing old next to.
25. Sometimes, I think it's impossible to love you more than I already do. But then, I prove myself wrong because I love you more and more with every day that comes.
26. You are my safe haven and my light at the end of the tunnel.
27. I love you to the moon and back.
28. When I was a child, I dreamed of having love just like this.
29. I want you to be my happy ending and my happily ever after.
30. You proved to me that fairy tales can be real.
31. I love you because you love me the same at my worst and at my best.
32. You are not just my lover—you are also my best friend and my partner in crime.
33. I know I love you because you are the first person I want to share with everything good and bad that happens to me.
34. You are the love of my life and I've never doubted this for even a second.
35. I love you because you've never tried to change me and because you've accepted me just the way I am.
36. I love you because you don't love me despite my imperfections—you love me because of them.
37. Every time I see a shooting star, I wish for the two of us to stay together until death do us part.
38. You are the only person I could see myself married to and the only one I want to have children with.
39. I don't know what I would do if you had never entered my life.
40. The day I met you was the happiest day of my life.
41. I love you because you give me the strength I never knew I had inside of me.
42. Thank you for always being there for me, for always picking up my broken pieces and for always being the wind to my wings.
43. I love you because you make me feel special and unique.
44. I never thought I would say this but the truth is that I feel like I would die without you by my side.
45. Making you smile is my biggest priority in life.
46. I could never be truly happy without you holding my hand.
47. I never knew what real love was until I met you.
48. I could never imagine being with anyone else but you.
49. You are my family and everything I have in this life.
50. I could never thank you enough for loving me back and for choosing me to be yours.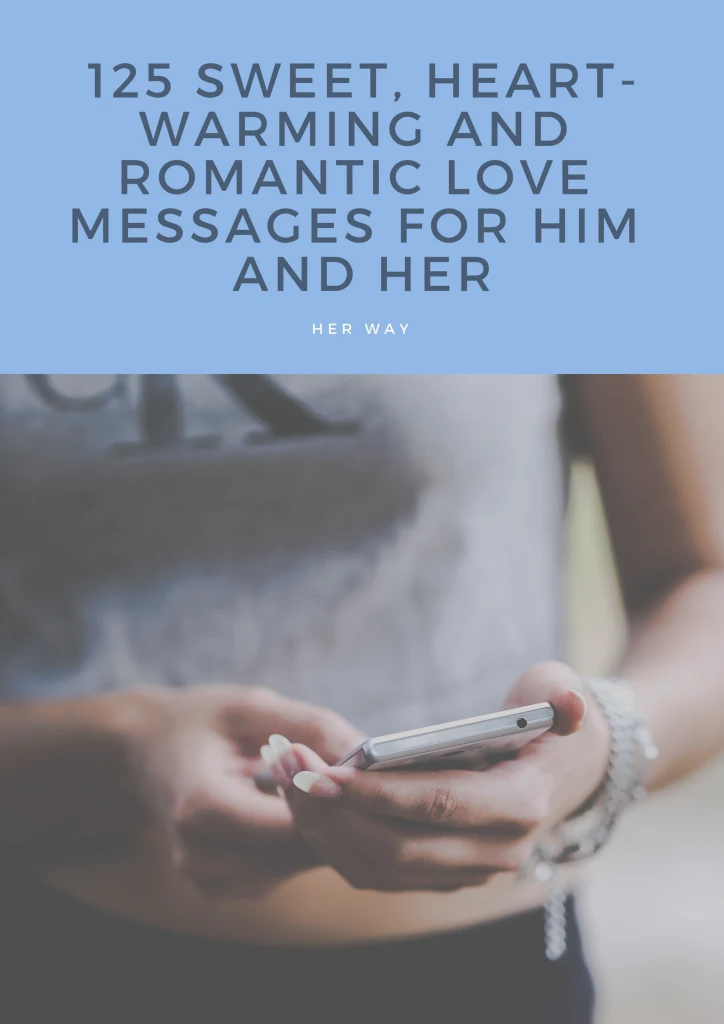 51. Your love gives color to my black and white life.
52. No words, no love messages or poems can describe the amount of love I feel for you.
53. My love for you is eternal and it can never die. It is infinite and inexpressible.
54. When I first met you, I felt like our souls had known one another even before the beginning of the time. I knew it right away that we were meant to be. And I wasn't wrong.
55. Nothing could ever compare to you and nothing and nobody could ever take your place in my life because for me, you are irreplaceable.
56. You are my first thought every morning right after I wake up and the last person I think of before I fall asleep.
57. Every time I close my eyes, I see your face smiling at me.
58. I could never thank you enough for loving me the way you do.
59. I know I love you as I don't want to fall asleep because my reality is finally better than my dreams.
60. I love you because you are my biggest support and my favorite shoulder to cry on.
61. I couldn't stop loving you, even if I wanted to.
62. I love you too much to care about anything else in my life.
63. You might call me a fool but the truth is that I am just crazy about you.
64. I know that love like ours happens only once in a lifetime.
65. Every day gives me a ton of new reasons to love you.
66. Ever thine, ever mine, ever ours.
67. I loved you yesterday. I love you today. I will love you tomorrow and forever.
68. You are my all and please, let me be your everything as well.
69. I think of you every second of every minute of every hour of every day.
70. Loving you was the best thing I've done in my life.
71. The truth is that I never decided I should love you. It just happened and I couldn't be happier that it did.
72. I never chose you to be my love. But my heart did and it couldn't have made a better choice.
73. You are my first love because you made me realize that I never loved anyone before you. You made me realize that all of my past loves were actually anything but that.
74. Remember that our love can never be defeated or conquered.
75. You are the brightest star in my dark sky.
76. Thank you for teaching me what love is.
77. You are my other and better half.
78. I never thought I would say this but the truth is that I love you more than I love myself.
79. Sometimes, I'm scared of how much I love you because I never knew it was possible to love someone this much.
80. I could spend an entire eternity just looking at you.
81. Now I know that I was completely lost until I met you. And you helped me find myself, the moment you walked into my life.
82. Before I met you, I felt so small and irrelevant. I felt like my existence had no purpose. But ever since our paths crossed, you made me see how great and important I've actually always been. And you gave everything meaning.
83. I love you beyond every measure.
84. Words could never describe the love I feel for you.
85. You are the yin to my yang and the light to my darkness.
86. There is nothing I wouldn't do just to make you happy.
87. True love is so hard to find and that is why I'm so lucky that I've found you.
88. You inspire me to become the best possible version of myself.
89. I would walk through fire, move mountains and swim the oceans for your sake.
90. You ask me why I love you. It's simple—I love you because you are you and I wouldn't trade you for the world.
91. My heart chose to love you and there is nothing I could do about it.
92. Your love is like the air and sun for me. It keeps me alive and it makes me glow.
93. Nothing and nobody could ever wipe your name away from my heart.
94. All my dreams came true the moment I met you.
95. Call me needy but your love is essential for my survival.
96. If someone asked me to tell them what love is, I would only show them your picture.
97. When I found you, I found true love.
98. My love for you is like a star—it is not always visible but it's always there.
99. I love you more than I loved you yesterday and less than I'll love you tomorrow.
100. You are the reason I wake up every morning.
101. I love you because after all this time, you still give me butterflies.
102. Sometimes I wonder what I've done to deserve having someone as perfect as you in my life.
103. You were the missing piece of my life puzzle.
104. Whenever I am with you, I feel like I'm in seventh heaven.
105. My only wish is for this feeling I have whenever I am with you to never go away.
106. Unbelievably, whenever I am near you, my heart starts beating slower and faster at the same time. I guess it's because you both excite me and make me calm.
107. Every day I spend without you is a wasted day.
108. I miss you the moment you walk out of the door.
109. I would rather spend the rest of my life alone than to force myself to be with someone who is not you.
110. They say that the eyes are the window to the soul. Well, all you need to do is look me deep in the eyes and you'll see how crazy I am about you.
111. Everything I do in this life, I do for you.
112. You are the most precious gift life could have ever given me.
113. Your love keeps me warm on the coldest nights and it keeps me safe in the most dangerous times.
114. I promise you I will love you until the end of time.
115. You are the only one I need, the only one I want and the only one I love.
116. You bring incredible joy and happiness to my life.
117. You mean everything to me and everything is meaningless without you.
118. Even when you are not physically near me, my heart feels your presence.
119. I don't want to wake up or fall asleep without you ever again.
120. I love you like the sea loves the ocean and like the sun loves the moon.
121. You are my biggest blessing.
122. I will love you until I die and if there exists life after death, I will love you even then.
123. You are the only one who has all the keys to my heart and soul.
124. My love for you helped me rise from the ashes and healed my broken heart.
125. When I met you, I finally understood why it never worked out with anyone else.