One of the best ways to win a woman's heart and show her how much you truly love her is, without any doubt, through romantic poesy. Check out this collection of the most beautiful poems for her below and sweep the woman you love off her feet!
When you love someone, it is really hard to find the right words to express all of your emotions and with romantic love poems you will succeed in showing your true love and making your loved one feel special and appreciated!
Showing your girlfriend, fiancée or your wife how romantic and thoughtful you are has never been easier and that is exactly what women yearn for.
They want to see that you're making an effort to find the right words of love or actions that will let them know you're giving your best to make them feel special and blessed to have you.
And lucky you, you don't have to be a writer to create love poems for your loved ones.
All you need to do is enjoy reading the following romantic poems and choose those that are closest to your heart!
You will find the best love poetry collection, consisting of short love poems, long love poems, simple I love you poems for her, I miss you love poems for her, some love quotes (including those for good morning, goodnight, etc.) and many other sweet poems for her that will melt both your heart and your loved one's.
So, make sure to get some tissues handy and enjoy the ultimate list of beautiful poems for her that will show your genuine and selfless love (regardless of whether you've just started dating or you're already in a relationship).
These beautiful poems for her will make your woman think of you every time she wakes up in the morning, before she goes to sleep and every second of the day in between the two!
Beautiful Poems For Her To Melt Your Girl's Heart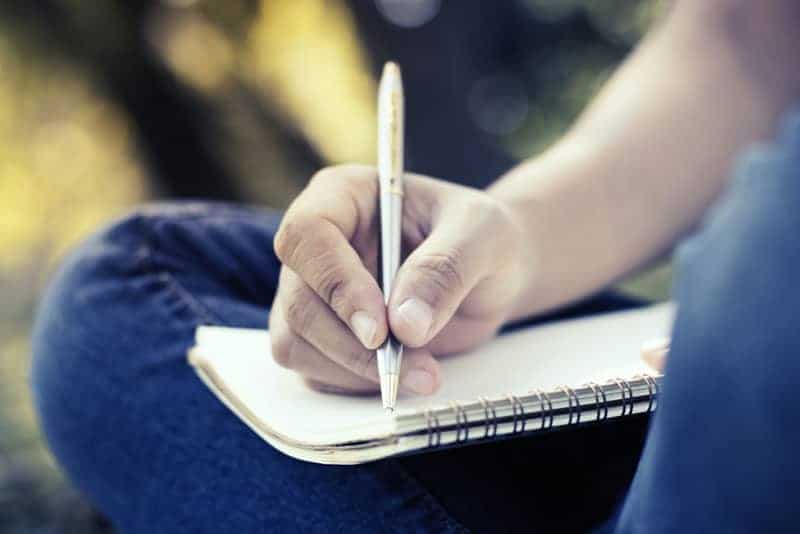 We all know that Valentine's Day is the day to celebrate love. However, that doesn't mean that we shouldn't celebrate it every day. We all need to feel loved, respected and appreciated every day, not just on some special dates.
And the fact is that the more you show your love and appreciation to your lady, the more she'll love you. It's as simple as that.
These cute love poems below are the best way to show appreciation to your better half and thankfulness for everything she does for you and your relationship every single day. Also, these famous love poems will show you that love is truly something that deserves to be celebrated every day.
For Her by Jamie Emms
Your lips so soft and red.
The thought of kissing you is stuck in my head.
Your beauty so bright and warm,
shinning through the darkest storm.
Your eyes sparkle like stars in the night sky.
When I stare into them I feel like I am soaring high.
My love for you is pure and true.
I never stop thinking of you.
The sound of your voice saying I love you makes my heart pound,
because I know my one and only I've truly found.
I promise to love you for every moment of forever,
and when everything else crumbles, I will never.
I am your armor to protect you from harm,
like you are to me, a lucky charm.
For you are my heart, my soul.
Baby, you are my whole world.
Hopelessly In Love by Keith Hank
Before I met you,
I felt that I couldn't love anyone,
That nobody would be able to fill the void in my heart,
But that all changed when I met you.
Then I came to realize you were always on my mind.
You're funny and sweet.
You make me laugh and smile.
You take away all my anger and sadness.
You make me weak when I talk to you.
Then I started to write poems about you.
Now I have come to realize that I am hopelessly in love with you.
Until You Came by James Toles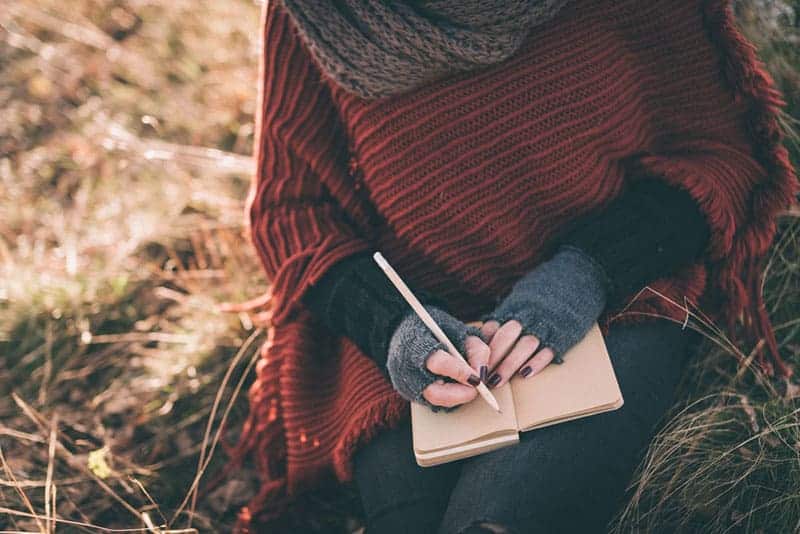 Until you came into my world,
there was nothing but darkness and gloom.
My world was missing the clouds and the sun,
and also the stars and the moon.
I never believed in magic,
but you just appeared from thin air.
I thought I would only be lonely in life,
but now I'm a complete a pair.
You make me who I am at this point,
mold me in every way.
There's not a precious moment,
where I do not want to give you my entire day.
The passion between us is strong,
ferocious to those that see.
The feelings that are shared between us.
Me for you and you for me.
Would It Be Ok by Ryan Stiltz
Would it be ok if I took some of your time?
Would it be ok if I wrote you a rhyme?
Would it be ok if I opened my heart?
Would it be ok if I took on the part
Of being your man and showed you a view,
One that only a real man could do?
Would it be ok if I could make you smile?
Would it be ok if I held you awhile?
Would it be ok if I kissed your face?
Would it be ok if I were to replace
All the men in your past that just wouldn't do
And vow to be faithful and always be true?
Would it be alright to look in your eyes?
Would it be alright to never tell lies?
Would it be alright to find a way?
Would it be alright to long for the day
To pull you close and whisper in your ear
And tell you our feelings are nothing to fear?
Would it be ok if I took some of your time?
Would it be ok if I wrote you a rhyme?
To tell you there's nothing I'd rather do
Than spend my whole life loving only you…
If you're in the mood for something shorter, consider leaving romantic love quotes for her to find – I bet that works as well.
Romantic Love Poems For Her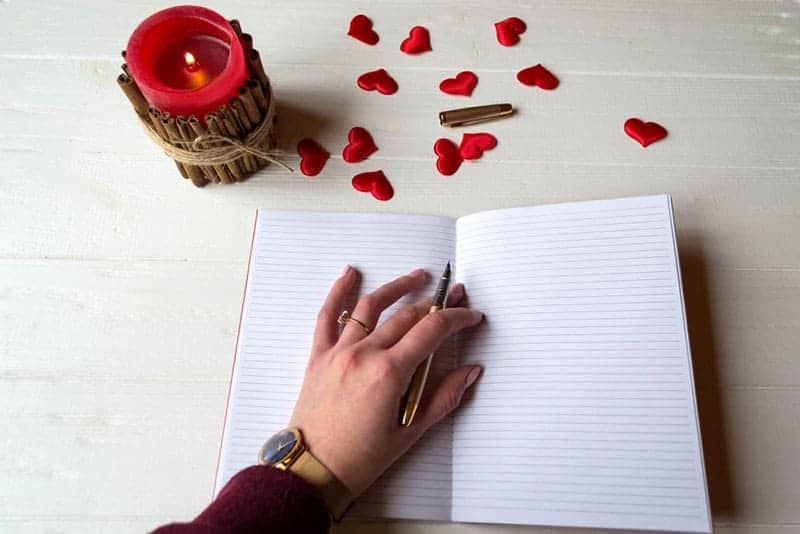 The most important thing for maintaining a healthy relationship is to keep the romance alive. That won't surely be a problem with these lovely romantic love poems below.
See also: 34 Best Romantic Love Poems For Him And Her
My Everything by Emarah H
Why are you so beautiful?
Why do you take my breath away?
How did I get so lucky?
How are you perfect in every single way?
Your laugh should be illegal because it's too cute.
I never want to spend a minute without you.
The way you kiss me takes my breath away.
Seeing you is the best part of my day.
And I'm glad that I can say you are mine,
Because when I'm with you I feel extraordinary
All of the time.
My Angel, My Girlfriend by Rick Morley
Some people believe there is a one,
The one who points your way to the sun.
A person they believe makes them complete,
The one who will support when facing defeat.
You are my angel, my one and only,
My forever love, so we'll never be lonely.
You've brought to my life all your love and care.
It made me see when I realized how rare
It is to meet your angel, or their lifetime one,
Through you and my children, whose life has begun.
What you've done, you've illuminated my soul.
It's you and your love that has made me whole.
The feel of your love, your soft touch and caress,
We're tight, so close; your heart beats in my chest.
All that we have always felt missing before.
Though I love you today, tomorrow it will be more.
Our love is life; we are the strongest tree,
Which will always grow forever, like you and me.
You have opened my heart and held it so dear.
You are my angel and will always keep it near.
You have seen my ups and cared when I was low.
You are my angel; I just need you to know.
You entered my life through a ray of sun above,
And when we leave, we will leave together in love.
My love for you has become my reason to be.
I hope one day you'll find your angel in me.
You're My… by Neftali Rosales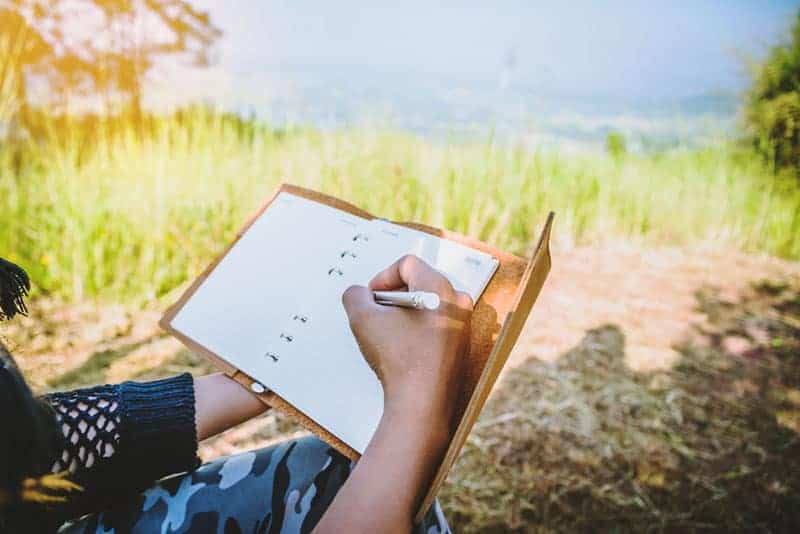 You're my sun on a cloudy day
You're my umbrella on a rainy day
You're my everything what can I say
You're in my mind each and everyday
I think about you when I lay down to bed
I think about you while I am taking a test
You're my Number one and you're the best
You're like a tattoo in my mind that will never be erased
I'll Love you forever because this isn't a phase
It's just that I love you in my Unique way
You by Bryce Jennings
It's that look in your eye.
It's the smile on your face
That makes time slip by,
And I know I'm in a better place.
It's the memories of you I have
That make any grey sky turn blue
And lets me know these feelings I have
Are true.
Getting lost in my dreams
With the mere image of you.
It's hard to imagine; it seems
A future lost, one without you.
So I leave my arms open,
And I'll wish and may pray,
Eyes focused and hoping
For your embrace just one more day.
Sweet Love Poems For Her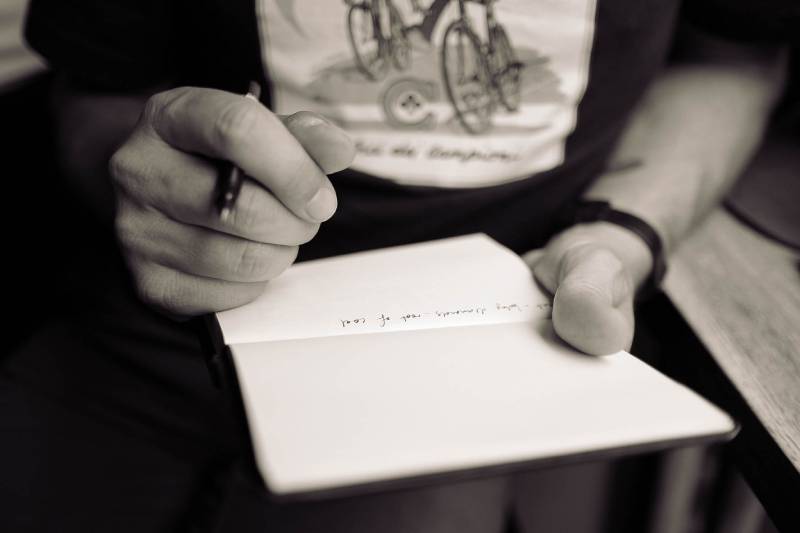 It's a fact that most of us struggle to put our feelings into words and express them to the person they're meant for.
That won't be a problem anymore because I've compiled this list of sweet love poems to help you show her how much you truly love her and to win her heart for good.
Someone Inside Me by Luis Brillantes
There is a person right inside of me
who's deeply in love with you
a person who would sail any sea
all of that he would do, just for you
He's not afraid of anything
completely nothing at all
because for you he will conquer all his fears
to save you from all those tears
This person I wish to bring out someday
so I can finally say
this three words I keep deep inside me
which has been trying to break free
I know the time will come
when I can finally tell you
this three wonderful words which are
Have You Ever Met Someone… by Jason J. Beaton
Have you ever met someone you think about
every night and every day,
someone so beautiful it's breathtaking
and words just aren't enough to say?
Have you ever met someone so special
you can't imagine life without,
someone you want to talk forever
and learn everything about?
Have you ever met someone just as crazy
who wanted to have just as much fun,
someone you can dance all night with
and together watch the rising sun?
Have you ever met someone so amazing
you wish you could pause the time so it doesn't end?
This someone is you,
and I'd like you to be my girlfriend.
What She Is To Me by Darren C. Swartland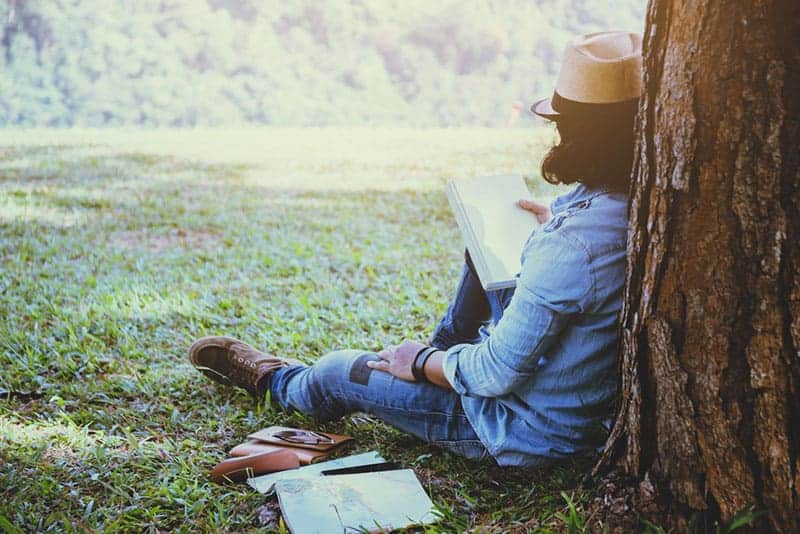 Look at the beauty in her eyes,
a glow that shines like the sunrise.
Her smile opens up the cloudy skies,
her laughter delights butterflies.
The ocean greets her as she passes by.
Her gorgeous toes leave their mark, saying goodbye.
Gentle breeze through her hair,
she walks elegantly while astonished eyes all stare.
Rosy cheeks cover her face.
A flower-child blossoms, kindly accepting embrace.
She is a thorn-less rose without compare.
She is the love my heart will forever endear.
She Walks In Beauty by Lord Byron
She walks in beauty, like the night
Of cloudless climes and starry skies;
And all that's best of dark and bright
Meet in her aspect and her eyes:
Thus mellow'd to that tender light
Which heaven to gaudy day denies.
One shade the more, one ray the less,
Had half impair'd the nameless grace
Which waves in every raven tress,
Or softly lightens o'er her face;
Where thoughts serenely sweet express,
How pure, how dear their dwelling-place.
And on that cheek, and o'er that brow,
So soft, so calm, yet eloquent,
The smiles that win, the tints that glow,
But tell of days in goodness spent,
A mind at peace with all below,
A heart whose love is innocent!
Riding Mountains by Julie Hebert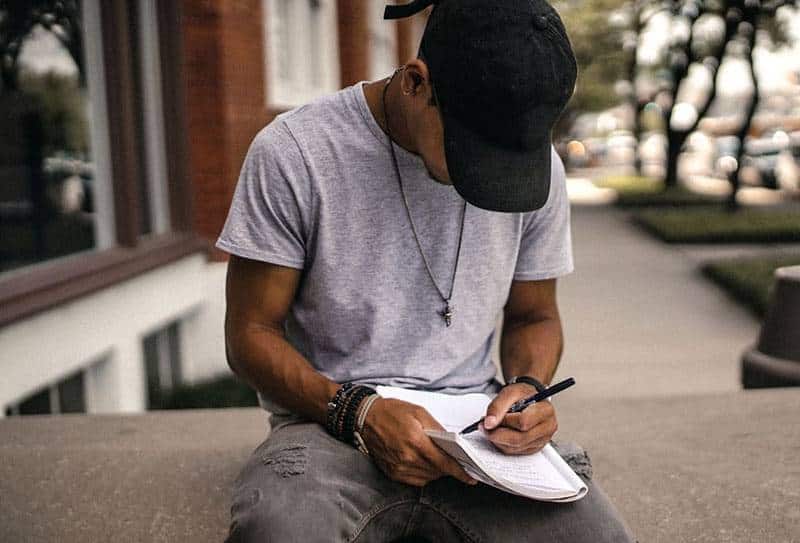 My love for you rides mountains,
So many ups and downs, emotions soar.
But one thing never changes,
My love for you, I cannot ignore.
There are days I feel this is too much,
And I don't know what to do.
But let's face it, who are we kidding,
I want nothing else but you!
Defeated By Love by Rumi
The sky was lit
by the splendor of the moon
So powerful
I fell to the ground
Your love
has made me sure
I am ready to forsake
this worldly life
and surrender
to the magnificence
of your Being
I Always Will by Joanna Fuchs
I loved you then,
And I love you still;
I adore you now,
And I always will.
I Miss You Love Poems For Her
Whether you're in a long-distance relationship or you're just currently apart from each other, these beautiful poems for her will help you make the distance between you disappear.
See also: Top 145 Romantic Love Messages For Him And Her
When I Am With Her by Richard Giron
When I am without her,
the sun doesn't shine as brightly.
When I am without her,
the clouds are dark and foreboding.
When I am without her,
the birds don't sing as sweetly.
When I am without her,
the walls close in on me.
When I am without her,
in the depths of my hell, whispering her name sustains me.
But when I am with her,
she lifts me up.
When I am with her,
I have the strength to move mountains.
When I am with her,
I can withstand anything.
When I am with her,
her smile warms my very soul.
When I am with her,
the angels sing her name.
When I am with her,
I fall in love all over again.
Stuck In A Dream by Mssparklyone
Last night I had a dream,
We were walking hand in hand,
On a deserted island beach,
Over endless miles of sand,
The moon was shining bright,
You looked over at me and smiled,
Your eyes so full of passion,
Our thoughts both running wild,
We laid down and held each other,
So close but never enough,
The tides came in and nearly covered us,
As we made pure and beautiful love,
I had never known so much beauty,
As your skin in the pale moon light,
Every moment so intense and new,
On this warm, dark and blissful night.
But as the sun rose the next morning,
You disappeared and left me alone,
I'm still on that deserted island,
Come back and bring me home……
I Miss You More Than I Can Say by Emilia E. Allen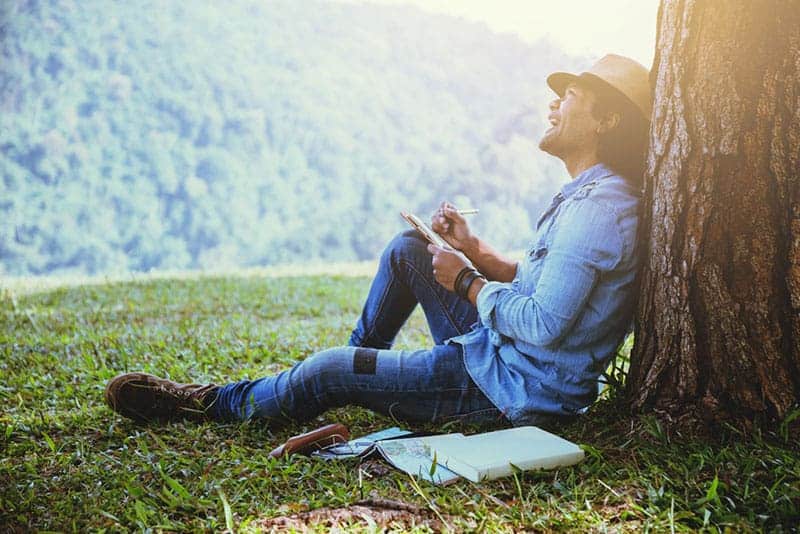 I wish upon the glistening stars,
I pray night and day.
I'm sad that we're so far apart,
That you're so far away.
I try to heal a broken heart,
And yet there is no way.
And when it simply falls apart,
Hurts more than I could say,
I cry myself to sleep sometimes,
And yet I need no pity.
I need to fix my broken heart
Or all this pain is hitting
Forever, ever, ever on.
It's truly you I miss.
Sometimes I could just close my eyes
And fantasize sweet bliss.
A single tear streaks down my face.
My feelings are revealed,
Though I had tried so very hard
To keep these things concealed.
I never wanted to move away.
I hope friendship truly stays.
Please don't let this fall away.
I'll just hold on another day.
You've stolen my heart, taken over my mind,
So please be sweet and please be kind.
Remember me, please, every day.
I miss you more than I can say.
Voice Of My Aching Heart by Shishir
I have always felt alone except when with you.
This is the voice of my aching heart and believe it's true.
You showered your love on me for a very short duration.
I don't know how I will handle this frustrating separation.
Your memories always flow in my mind and bloodstream.
Your sight immediately brings on my face a happiness gleam.
True love has got the power to conquer all the inhibitions.
One enjoys his life journey under all conditions.
Voice of my aching heart will never go in vain.
Clouds of love in my stressed life will for sure once again rain.
Unfulfilled desires of life will then give me no more troubles,
Whether I achieve something great or just get reduced to rubble.
See also: 90 Romantic 'Thinking Of You' Messages For Your Loved One
I Love You Poems For Her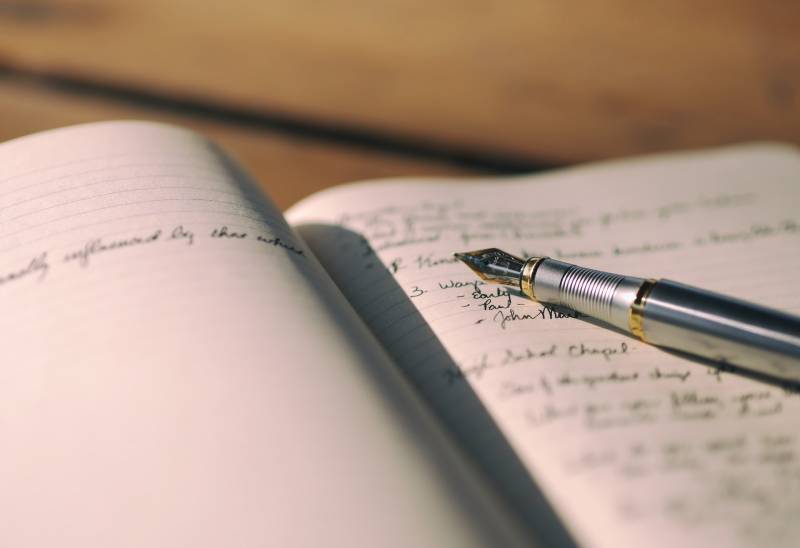 If you're on a hunt for different and more creative ways to express your deep love to your better half, your hunt ends here because below you'll find the most romantic 'I love you' poems for her.
My Soulmate by Aldo Pepic
You are golden
You deserve the best things money can buy
But unfortunately I cannot afford them
Instead I give you the best things that are priceless
My heart, my kindness things that are righteous
I write this poem to you, I hope that you like it.
Kissing your lips, holding your hand
You've made this broken guy into a once again wholesome man
You're sweet and kind
You're that sweetheart of mine
Like a brain tumor baby you stay on my mind.
I love hearing you laugh and seeing you smile
You've made me feel what I haven't felt in awhile
Loved and appreciated
Thank you Baby I appreciate it!
This may be just the beginning I'm hoping it won't end
Thank you for keeping it real showing me others were pretend
If you need a hand baby both arms to you I will lend, extend
You're my love, my boo, my best friend
For you I am grateful
I'm hungry for your kisses
Your lips are so tasteful
What you bring to the table sure is a plate full
When it comes to your heart I sure am not playful
I will not toy with your emotions
Because Baby Girl you fill up my world like the Oceans…..
Love You With All My Heart by Pablo Loves Life
All I could do is love you with all of my heart
and fight anything that keeps us apart
for never have I loved like this before
Its nearly more than what I could endure
but if love has this sweet sorrow
I want MORE tomorrow
I need your body against me
and to make love to you passionately
for Darling this is love true
it's love for only you
I love you with all my might
may this thought keep you warm at night
See also: 26 Beautiful Reasons Why I Love You ( + "I Love You" Quotes)
One In A Million by Karl Fuchs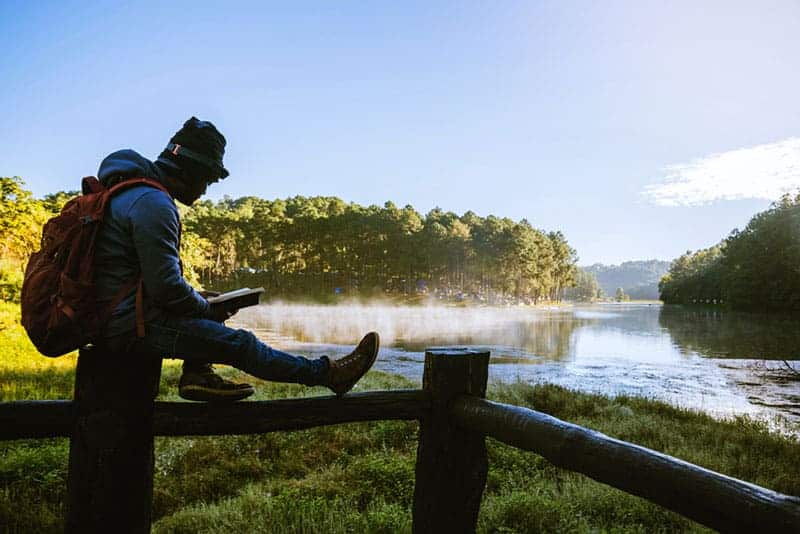 You're one in a million, my most special one;
Your radiant smile is as bright as the sun;
You're smart and caring and have many great charms,
And my heart really sings when you're wrapped in my arms.
I'm happy you chose me from all of the rest,
And I'm proud 'cause I know that I got the best.
You're so cute and sweet, and you glow like a pearl;
I just love you so much, my most wonderful girl!
Lucky by Karl And Joanna Fuchs
We all are explorers on the great sea of life;
We search and we hunt for our pleasure.
Some adventures are fruitful, and some disappoint,
But few find a gem they can treasure.
I'm so blessed I found you as my priceless prize;
You're a treasure in every way.
I searched with the rest and discovered the best;
Finding you was my luckiest day.
Beautiful Love Poems For Her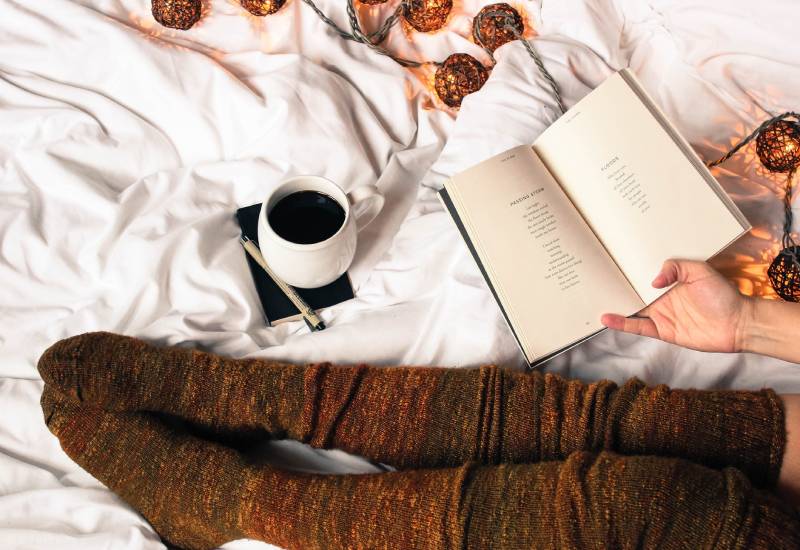 Tell your girl how much she exactly means to you with one of these beautiful love poems for her here below. I'm sure it'll put a smile on her face instantly.
To You by Kenneth Koch
I love you as a sheriff searches for a walnut
That will solve a murder case unsolved for years
Because the murderer left it in the snow beside a window
Through which he saw her head, connecting with
Her shoulders by a neck, and laid a red
Roof in her heart. For this we live a thousand years;
For this we love, and we live because we love, we are not
Inside a bottle, thank goodness! I love you as a
Kid searches for a goat; I am crazier than shirttails
In the wind, when you're near, a wind that blows from
The big blue sea, so shiny so deep and so unlike us;
I think I am bicycling across an Africa of green and white fields
Always, to be near you, even in my heart
When I'm awake, which swims, and also I believe that you
Are trustworthy as the sidewalk which leads me to
The place where I again think of you, a new
Harmony of thoughts! I love you as the sunlight leads the prow
Of a ship which sails
From Hartford to Miami, and I love you
Best at dawn, when even before I am awake the sun
Receives me in the questions which you always pose.
To Know Such Joy by Michael P. Johnson
Love came within my darkest night
Within life's shadowed vale
With peace with joy with Heaven's Light
To Guide from Satan's jail
With knowledge of Your sacrifice
Your resurrection power
My eyes can see You've paid life's price
Until my final hour
I'm more than blessed to have such grace
To know The Truth is mine
To see one day the smiling face
Of Christ my God divine
So smiling through my tears Lord
Despite the devil's grin
With faith and hope I can afford
To walk away from sin
You're in my heart You have my soul
You have my hand in Yours
Help me towards my unseen goal
And guide me through Your Doors
For You're The Lamb who died for me
Creator God on high
The King who sets His servants free
And gives them wings to fly
Now far above the darkness here
Above the vale of sin
I'm happy, free of all the fear
Wickedness brought within
Please keep me safe Lord hold me fast
Whilst in this worldly maze
Forgive, forget my wayward past
And help me change my ways
Sonnet 29 by William Shakespeare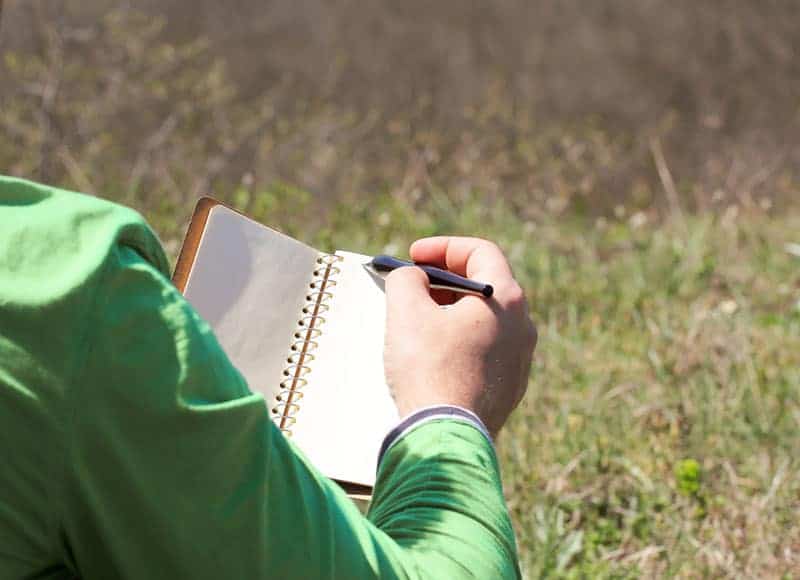 When, in disgrace with fortune and men's eyes,
I all alone beweep my outcast state
And trouble deaf heaven with my bootless cries
And look upon myself and curse my fate,
Wishing me like to one more rich in hope,
Featured like him, like him with friends possess'd,
Desiring this man's art and that man's scope,
With what I most enjoy contented least;
Yet in these thoughts myself almost despising,
Haply I think on thee, and then my state,
Like to the lark at break of day arising
From sullen earth, sings hymns at heaven's gate;
For thy sweet love remember'd such wealth brings
That then I scorn to change my state with kings.
A Glimpse by Walt Whitman
A glimpse through an interstice caught,
Of a crowd of workmen and drivers in a bar-room around the stove late of
a winter night, and I unremarked seated in a corner,
Of a youth who loves me and whom I love, silently approaching and
seating himself near, that he may hold me by the hand,
A long while amid the noises of coming and going, of drinking and oath
and smutty jest,
There we two, content, happy in being together, speaking little, perhaps
not a word.
How Do I Love Thee (Sonnet 43) by Elizabeth Barret Browning
How do I love thee? Let me count the ways.
I love thee to the depth and breadth and height
My soul can reach, when feeling out of sight
For the ends of Being and ideal Grace.
I love thee to the level of everyday's
Most quiet need, by sun and candle-light.
I love thee freely, as men strive for Right;
I love thee purely, as they turn from Praise.
I love thee with the passion put to use
In my old griefs, and with my childhood's faith.
I love thee with a love I seemed to lose
With my lost saints,—I love thee with the breath,
Smiles, tears, of all my life!—and, if God choose,
I shall but love thee better after death.
First Time Love by Lonely Shadow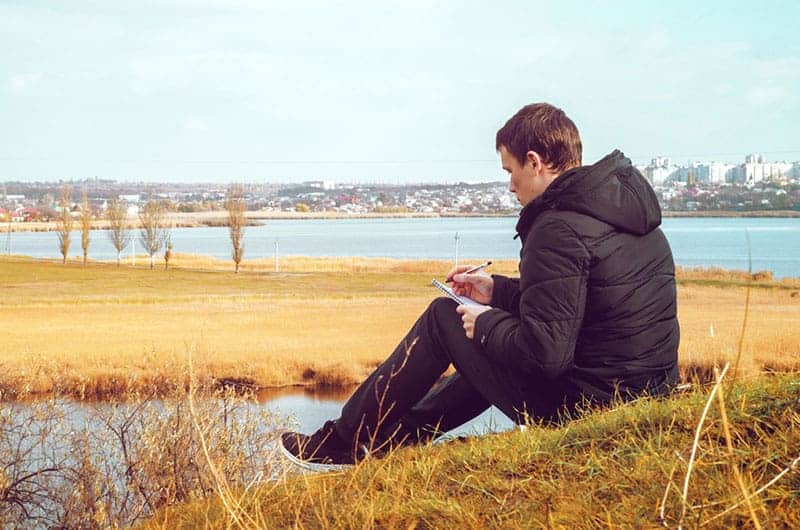 For the first time in my dismal life
I feel love flow in my heart
the same heart once thought cold and lifeless
fills with glorious joy and happiness
because of a woman
whose spirit is full of passion
her eyes that shine like sapphire stars
filled with warmth and beauty
a smile that brings happiness to my sad existence
I have never known love until now
because of the way she touched my heart
took hold of my depressed soul
and showed me the beauty of life's wonders
everything that I thought impossible
all seems to be within my grasp
I see everything in a new light
because of something I thought unworthy to feel
to feel love's tender kiss
and I bask in its beauty so
because of the feelings of a woman
whom I would love now and 'til
my heart beats its final note to life's great song
When You Come by Maya Angelou
When you come to me, unbidden,
Beckoning me
To long-ago rooms,
Where memories lie.
Offering me, as to a child, an attic,
Gatherings of days too few.
Baubles of stolen kisses.
Trinkets of borrowed loves.
Trunks of secret words,
I CRY.
I Carry Your Heart With Me by E.E. Cummings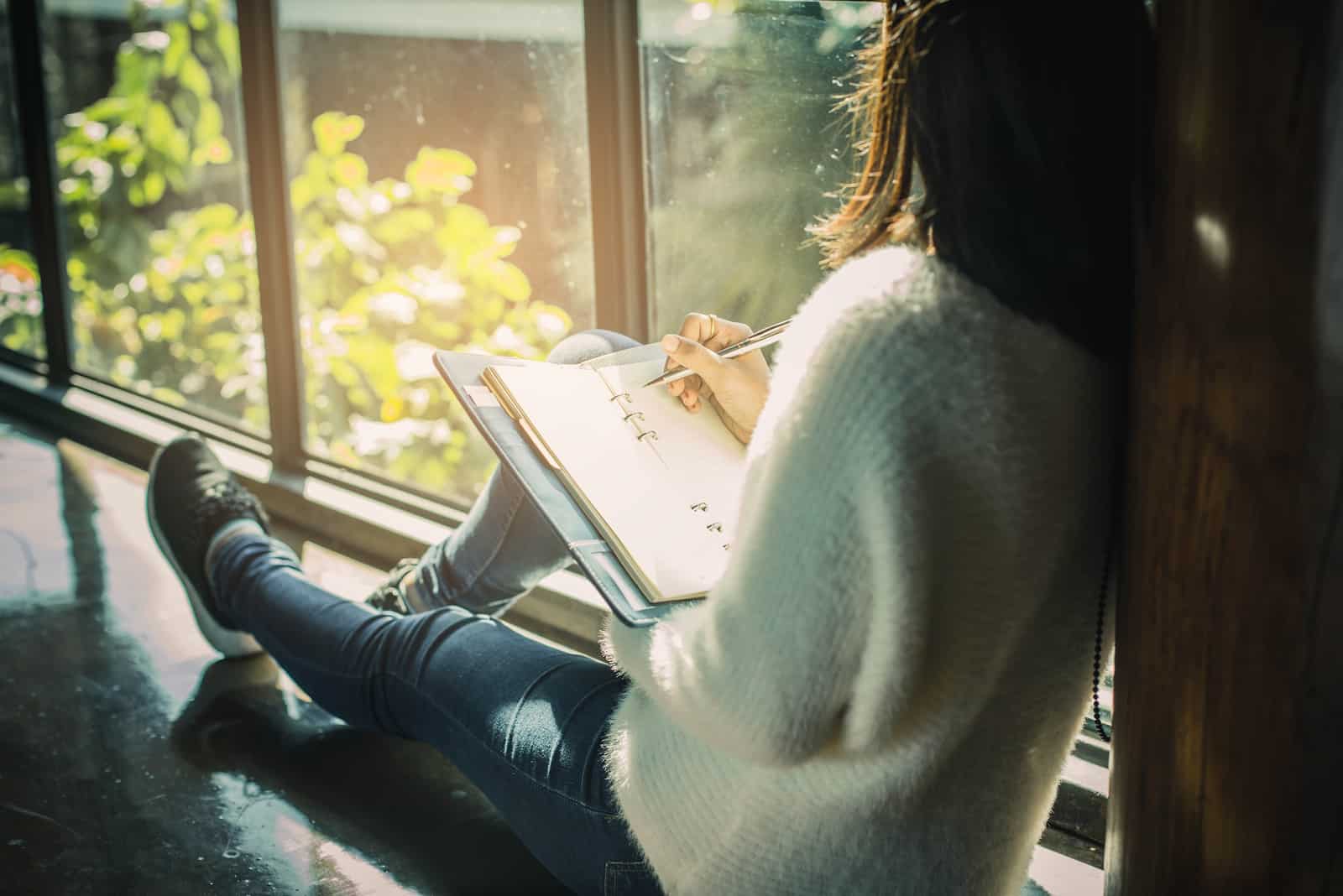 I carry your heart with me ( I carry it in
my heart) I am never without it (anywhere
I go you go, my dear; and whatever is done
by only me is your doing, my darling) I fear
no fate (for you are my fate, my sweet) I want
no world (for beautiful you are my world, my true)
and it's you are whatever a moon has always meant
and whatever a sun will always sing is you
here is the deepest secret nobody knows
(here is the root of the root and the bud of the bud
and the sky of the sky of a tree called life; which grows
higher than soul can hope or mind can hide)
and this is the wonder that's keeping the stars apart
I carry your heart (I carry it in my heart)
Sonnet 18 by William Shakespeare
Shall I compare thee to a summer's day?
Thou art more lovely and more temperate:
Rough winds do shake the darling buds of May,
And summer's lease hath all too short a date;
Sometime too hot the eye of heaven shines,
And often is his gold complexion dimm'd;
And every fair from fair sometime declines,
By chance or nature's changing course untrimm'd;
But thy eternal summer shall not fade,
Nor lose possession of that fair thou ow'st;
Nor shall death brag thou wander'st in his shade,
When in eternal lines to time thou grow'st:
So long as men can breathe or eyes can see,
So long lives this, and this gives life to thee.
By My Side by Aaron Stone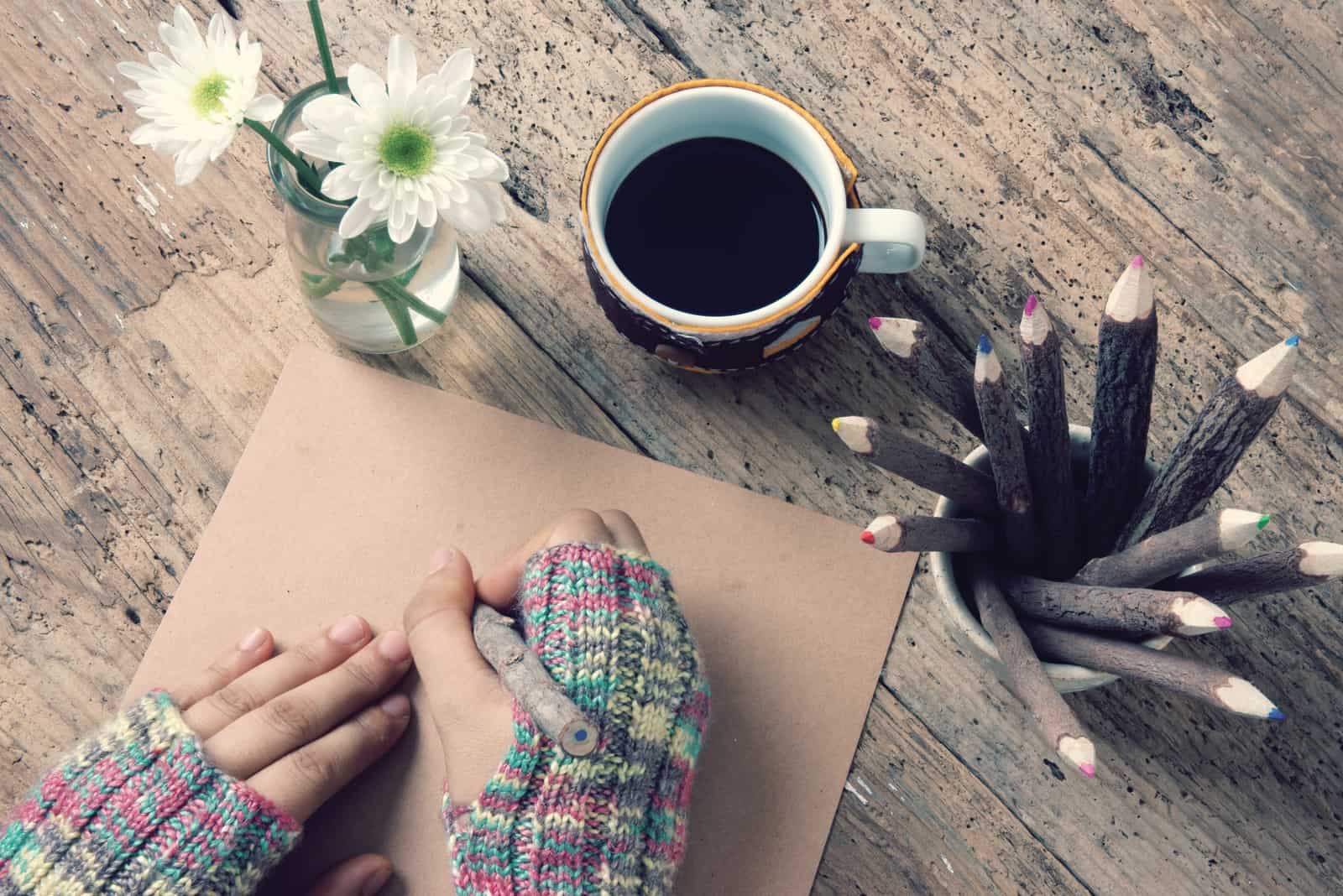 Though the sun sets and finalizes another day,
It leaves us with an array of color and hope,
Hope that a new day will come,
Hope that life with you will continue to be as beautiful
As it is now.
It fills my heart with gladness knowing that
Though the sun is being replaced with night,
When I lay my head to rest,
You will be by my side,
Comforting me tonight.
A Red, Red Rose by Robert Burns
That's newly sprung in June;
O my Luve is like the melody
That's sweetly played in tune.
So fair art thou, my bonnie lass,
So deep in luve am I;
And I will luve thee still, my dear,
Till a' the seas gang dry.
Till a' the seas gang dry, my dear,
And the rocks melt wi' the sun;
I will love thee still, my dear,
While the sands o' life shall run.
And fare thee weel, my only luve!
And fare thee weel awhile!
And I will come again, my luve,
Though it were ten thousand mile.
Yours by Daniel Hoffman
I am yours as the summer air at evening is
Possessed by the scent of linden blossoms,
As the snowcap gleams with light
Lent it by the brimming moon.
Without you I'd be an unleafed tree
Blasted in a bleakness with no Spring.
Your love is the weather of my being.
What is an island without the sea?
Love Quotes For Her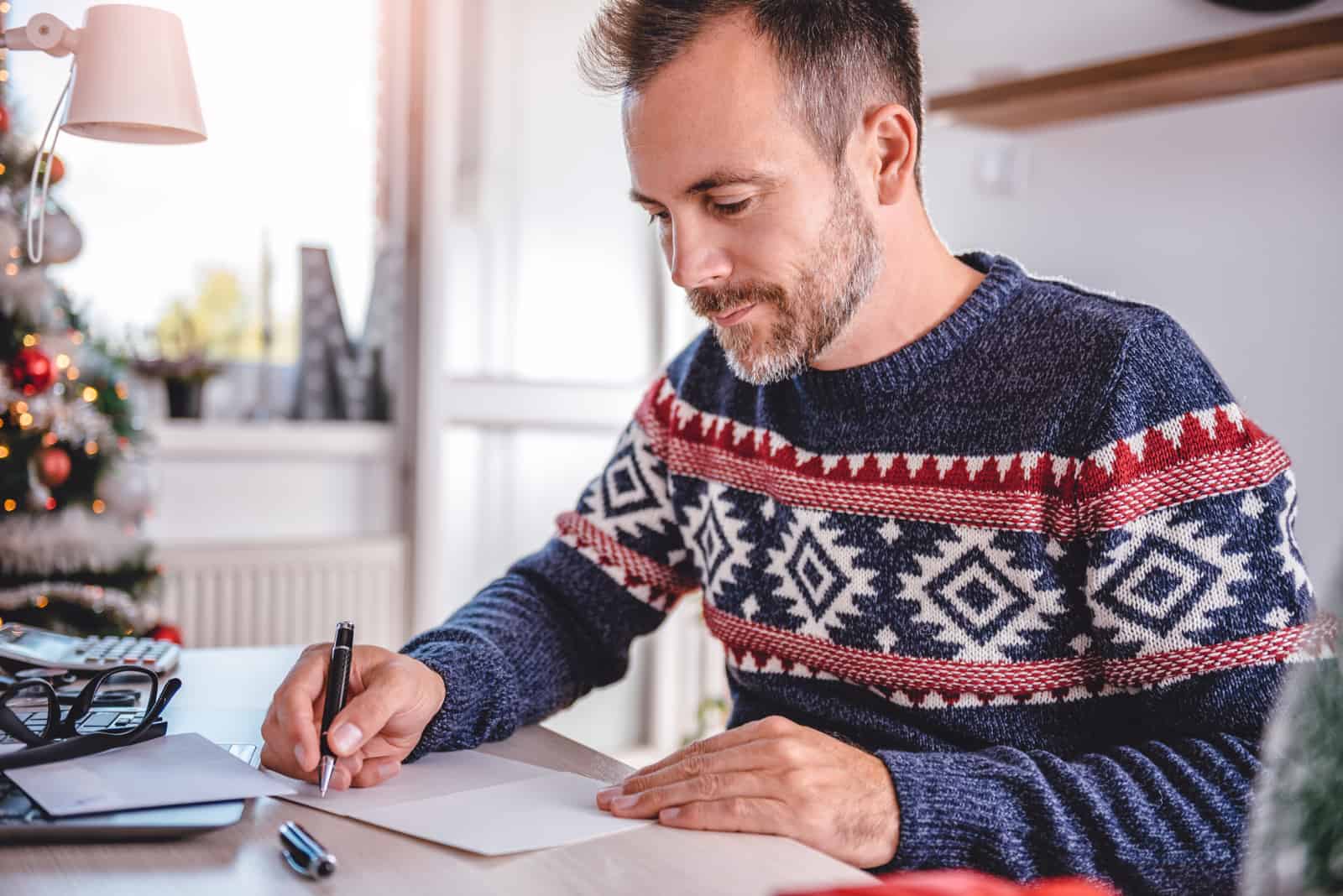 Love poetry is surely one of the best ways to express your deep love to your other half. However, if these romantic love poems above are too cheesy for you or if they simply aren't your style, we have something else for you that will give the same results.
Here's a list of the most romantic love quotes that will melt your girl's heart. Whether it's your anniversary or Valentine's Day or you simply want to surprise her with a romantic text, these quotes are the right choice for you.
See also: I Love You Quotes: 200+ Examples For Him And Her
36. "You're the only girl I've seen for a long time that actually did look like something blooming." – F. Scott Fitzgerald, Tender Is the Night
37. "My heart is attached to the most beloved lady in my life, in fact, her excess beauty is a great success in my life." – Unknown
38. "Roses are red, violets are blue, love never crossed my mind until the day I met you!" – Unknown
39. "I would rather spend one lifetime with you, than face all the ages of this world alone." – J.R.R. Tolkien, The Lord of the Rings
40. "You are the one girl that made me risk everything for a future worth having." – Simone Elkeles
41. "I swear I couldn't love you more than I do right now, and yet I know I will tomorrow." – Leo Christopher
42. "So, I love you because the entire universe conspired to help me find you." – Paulo Coehlo
43. "If you live to be a hundred, I want to live to be a hundred minus one day so I never have to live without you." – A. A. Milne, The House at Pooh Corner
44. "I saw that you were perfect, and so I loved you. Then I saw that you were not perfect and I loved you even more." – Angelita Lim
45. "For the two of us, home isn't a place. It is a person. And we are finally home." ― Stephanie Perkins
46. "If I know what love is, it is because of you." – Herman Hesse
47. "Roses are red, violets are blue, my pulsing heart beats just for you." – Unknown
48. "You don't love someone for their looks, or their clothes, or for their fancy car, but because they sing a song only you can hear." – Oscar Wilde
49. "I want you. All of you. Your flaws. Your mistakes. Your imperfections. I want you, and only you." – Unknown
50. "For you see, each day I love you more, today more than yesterday and less than tomorrow." – Rosemonde Gerard
51. "I love you, and I will love you until I die, and if there's a life after that, I'll love you then." – Cassandra Clare, City of Glass
52. "I love you, not only for what you are, but for what I am when I am with you." – Roy Croft
53. "I love you the way a drowning man loves air. And it would destroy me to have you just a little." – Rae Carson
54. "There is a madness in loving you, a lack of reason that makes it feel so flawless." – Leo Christopher
55. "I love you without knowing how, or when, or from where. I love you straightforwardly, without complexities or pride; so I love you because I know no other way than this." – Pablo Neruda
56. "You have a place in my heart no one else could have." – F. Scott Fitzgerald
57. "I'm in love with you, and I'm not in the business of denying myself the simple pleasure of saying true things. I'm in love with you, and I know that love is just a shout into the void, and that oblivion is inevitable, and that we're all doomed and that there will come a day when all our labor has been returned to dust, and I know the sun will swallow the only earth we'll ever have, and I am in love with you." – John Green, The Fault in Our Stars
58. "A hundred hearts would be too few to carry all my love for you."- Henry Wadsworth
59. "The hours I spend with you I look upon as sort of a perfumed garden, a dim twilight, and a fountain singing to it… you and you alone make me feel that I am alive. Other men it is said have seen angels, but I have seen thee and thou art enough." – George Moore
60. "I still haven't figured out how to sit across from you, and not be madly in love with everything you do." – William C. Hannon
Final Words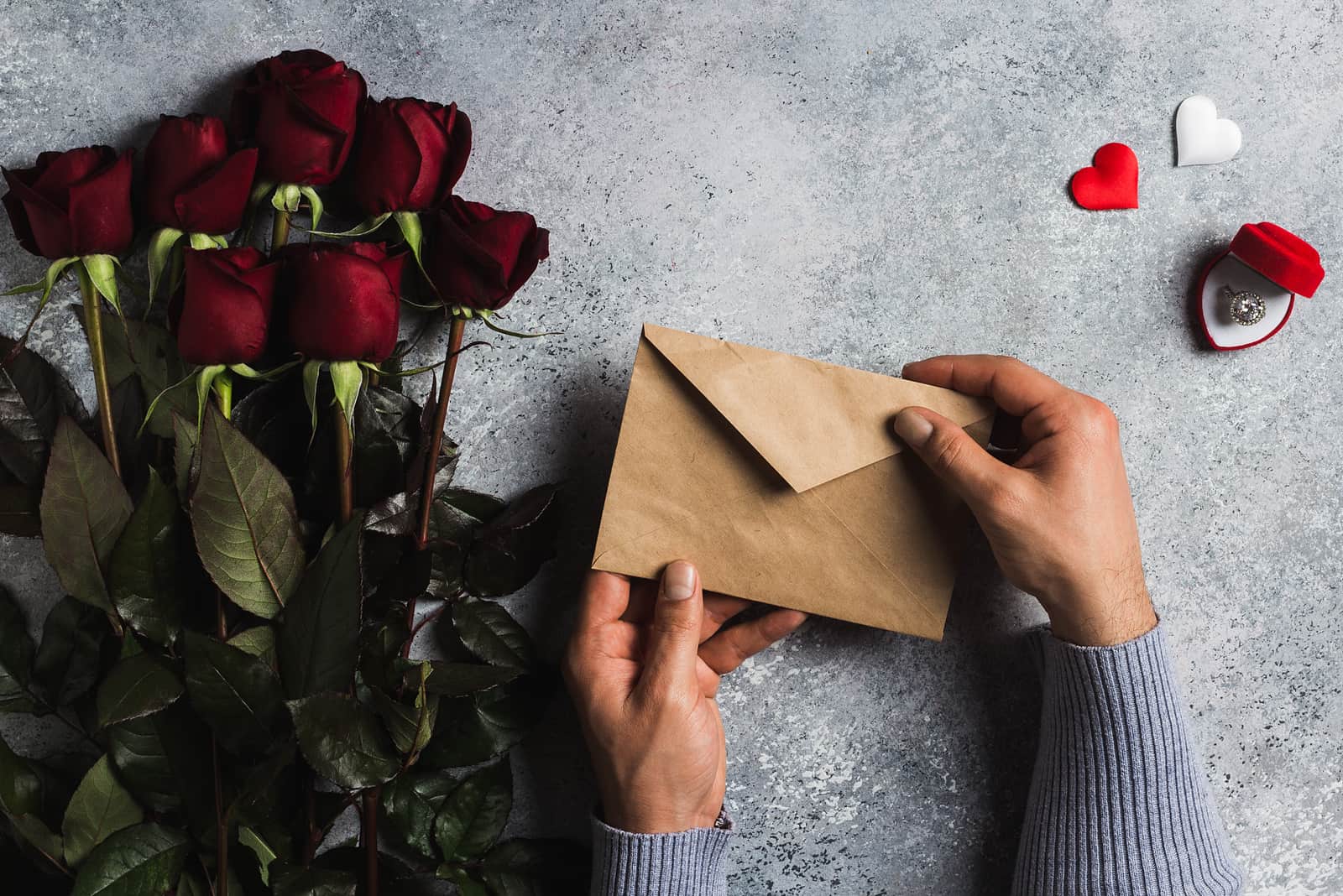 This collection of the best love poems will help you knock the woman you like/love of her feet. It won't take long for her to completely and madly fall in love with you after you send or recite one of these deep beautiful poems for her.
Even though love should always be shown and proven through actions, sweet and romantic words can also serve as a great tool to show your deep love to her. It's no secret that women like to hear sweet words and love confessions from their partners every now and then.
So, choose one poem among these beautiful poems for her that you think is the most appropriate for your lady and go wow her. Not only will she fall for you even harder, but your love life will blossom too. Trust me, you'll thank me later.