Every one of us loves to get a 'thinking of you' message or cute good morning paragraphs from time to time, but it can be really hard to find the right words to express our true feelings.
That's why I am presenting you a list of sweet and kind love messages that you can send to your loved one or even include in a sympathy card message to your friend that's going through some tough times in life.
Not only will you look like an amazing friend/partner to someone, but you will also show how much you honestly care about your loved one.
How Do You Show Someone You're Thinking Of Them?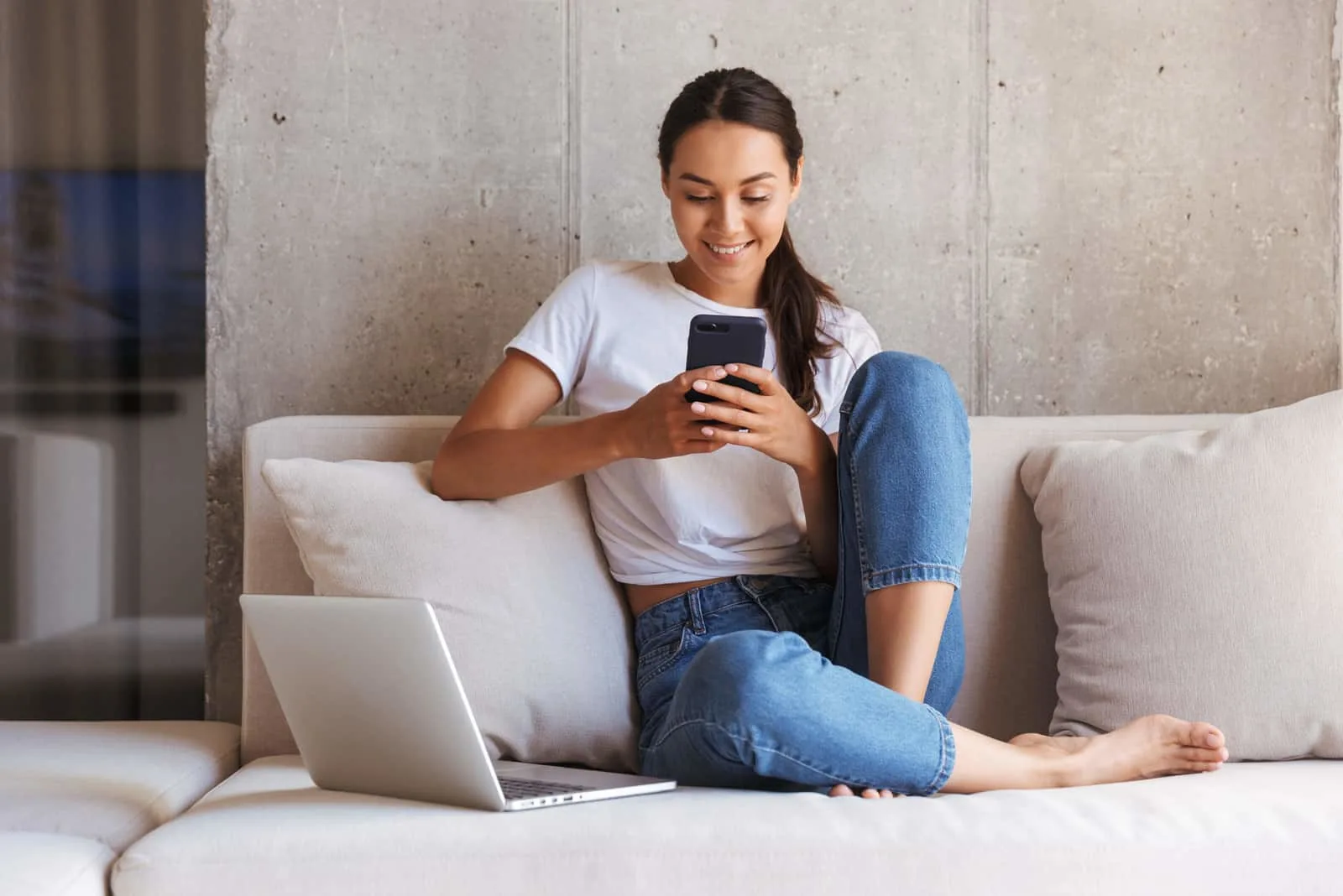 To be honest, there are so many ways you can show someone that they're always in your thoughts, but sending them the most romantic text message every now and then or surprising them with a Thinking Of You card right in the middle of the day will be perfect enough.
However, I know that not all of us are good with words and that finding the right words to pour out your feelings in a text message (or in a love letter for him or her) can be an extremely difficult job. For some of us, it may seem even an impossible task.
To make things easier for you, I've compiled this list of 'thinking of you' quotes that can serve you as an inspiration to write your own message or you can simply use them to remind your partner that they're always on your mind.
Enjoy it and be ready to sweep your loved one off their feet!
1. "Thinking of You is easy. I do it every day. Missing you is the heartache that never goes away." – Michael Pryce
2. "I saw two fallen branches in the shape of a heart. Thought of you." – Stephanie Perkins
3. "I can go days without talking to you, months without seeing you, but not a second goes by that I'm not thinking about you." – Anurag Prakash Ray
4. "Between a million yesterdays and a million tomorrows, there's only one today. And I would never let it pass without telling you I'm thinking of you." – Mitch Cuento
5. "Cause when I think of you, baby, nothing else seems to matter." – Janet Jackson
6. "Although we are miles apart, the thought and touch of you lives within my heart. It is for that reason my dear you will always feel near, even though we are thousands of miles apart." – Andrew Guzaldo
7. "Words fall short whenever I want to tell you how special you are to me, but all I can say is that my world is full of smiles whenever I think of you." – Natalie Anderson
8. "I think about you constantly, whether it's with my mind or my heart." – Terri Guillemets
9. "Do you know I never ever feel bored, never ever feel lonely, because you are always in my thoughts, morning, afternoon and night." – Mitch Cuento
10. "Where else would any sane man want to be, but in your eyes, your heart, and your arms, a sea of passion ever moving, beating like my heart when I think of you." – Greg Mendoza
11. "I've been thinkin' 'bout you, wondering who's stuck in your head at night. Wonder if I ever cross your mind, keeping you up in your bed at night." – Ciara
12. "If I had a rose for every time I thought of you, I'd be picking roses for a lifetime." – Dylan McNair
13. "I'm thinking of you, that's all I do, all the time. You're always the first and the last thing on this heart of mine. No matter where I go, or what I do, I'm thinking of you." – Dierks Bentley
14. "Somewhere someone is thinking of you. Someone is calling you an angel. This person is using celestial colors to paint your image. Someone is making you into a vision so beautiful that it can only live in the mind." – Henry Rollins
15. "In case you ever foolishly forget: I am never not thinking of you." – Virginia Woolf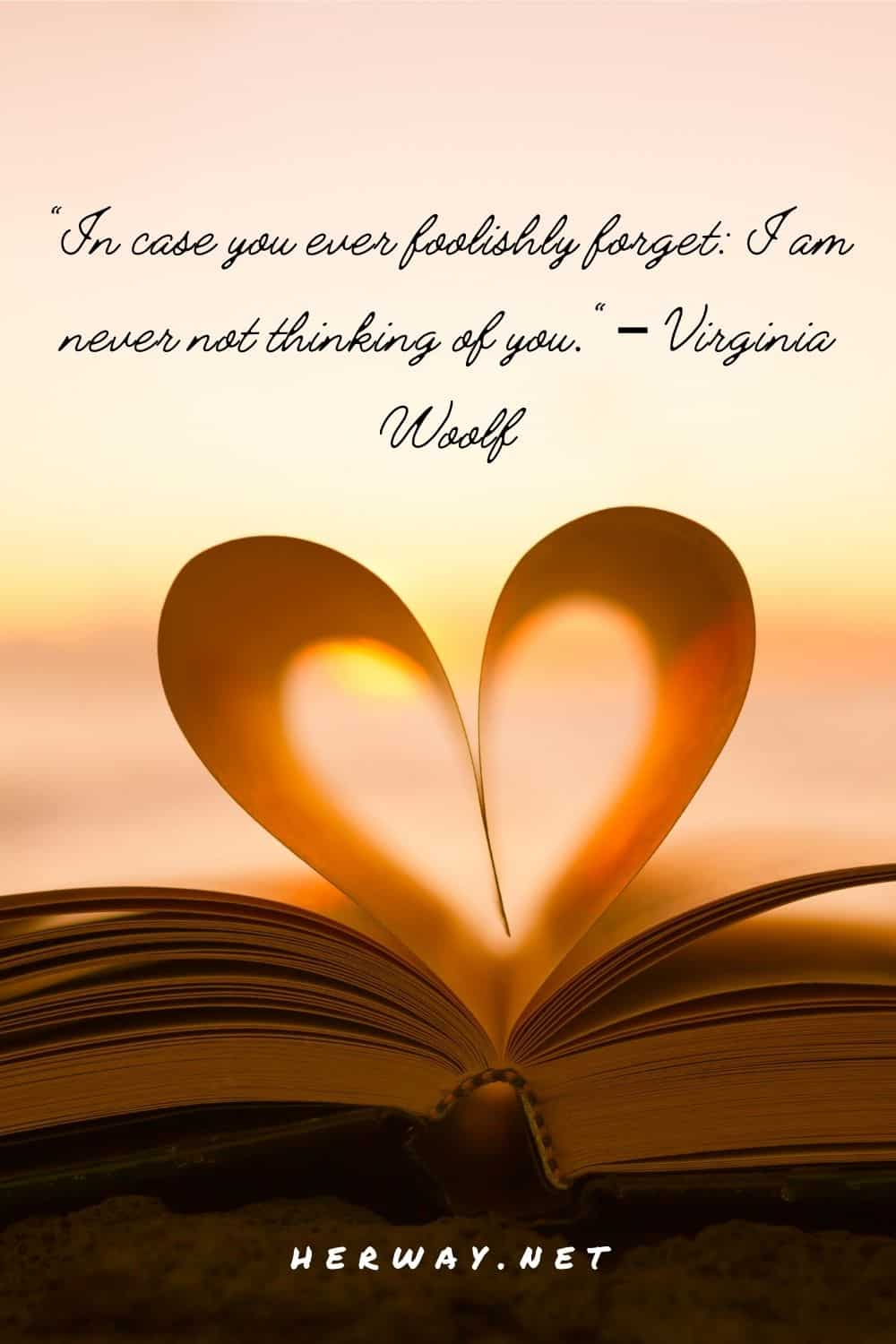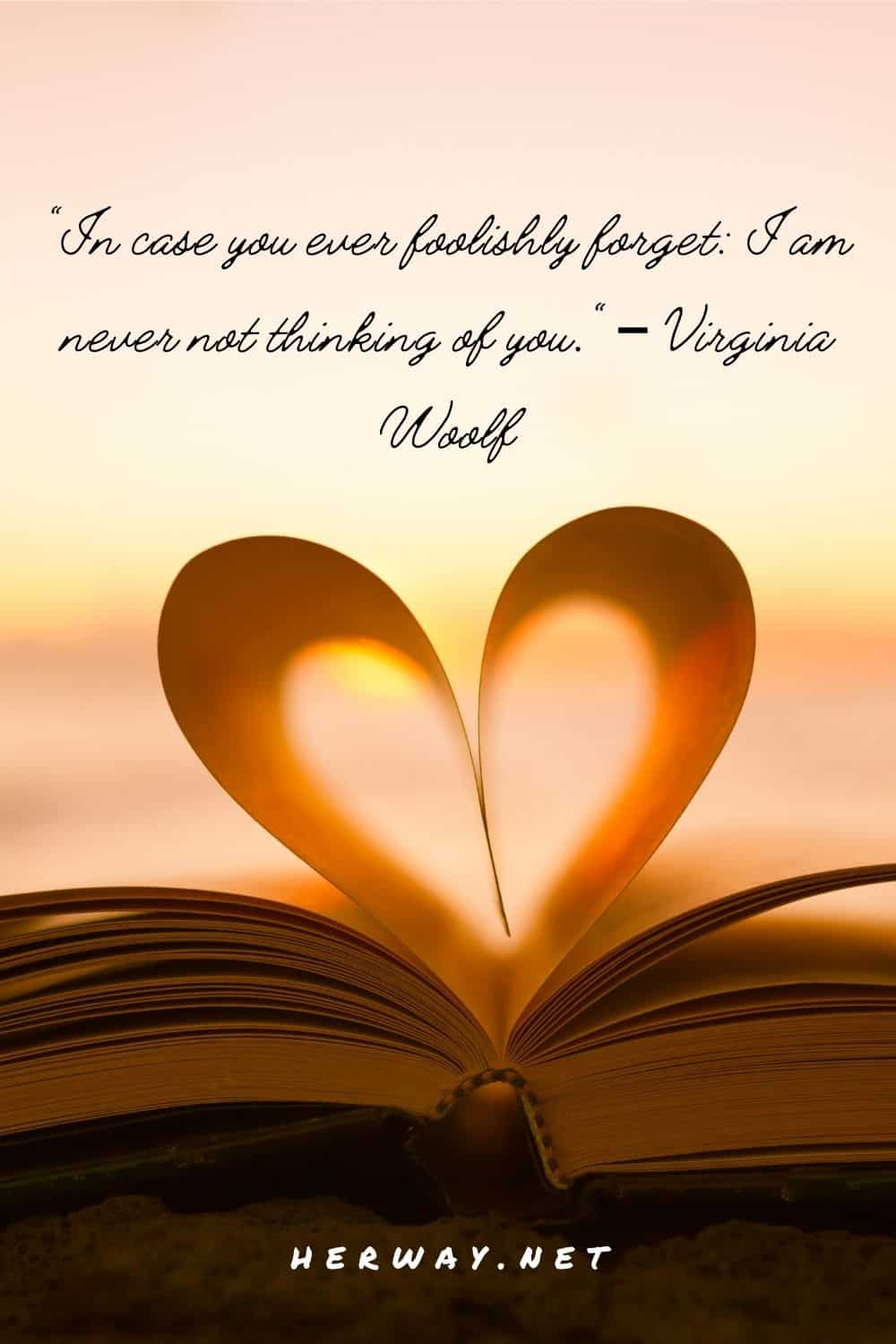 16. "If I have a single flower for every time I think about you, I could walk forever in my garden." – Claudia Adrienne Grandi
17. "Just thought I'd let you know I've been thinking of you. So I thought I'd brighten up your day and bring a smile to you, praying God will touch your life in a more meaningful way and that you'll feel the warmth of God, today and every day." – M.S. Lowndes
18. "So, here I am, all by myself, thinking of you – no one else. There's a feeling inside and as hard as I try, it just won't go away." – Angel Hema
19. "Thinking of you every; second, minute, hour, day, is medication to my illness of missing you." – Michael Jackson
20. "Late at night when all the world is sleeping, I stay up and think of you. And I wish on a star that somewhere you are thinking of me too." – Selena Quintanilla Perez
21. "I've been thinking about you constantly since I left, wondering why the journey I'm on seemed to have led through you. I know my journey isn't over yet, and that life is a winding path, but I can only hope it somehow circles back to the place I belong. That's how I think of it now. I belong with you." – Nicholas Sparks
22. "Maybe if you can't get somebody out of your head, they're supposed to be there." – Mollz
23. "My heart dances with joy when I think about you." – Debasish Mridha
24. "My memory loves you… it asks about you all the time." – Jonathan Carroll
25. "I keep myself busy with the things I do. But every moment when I pause, I still think of you." – Mitch Cuento
26. "One day I caught myself smiling for no reason, then I realized I was thinking of you." –Rahul
27. "Want to know a Secret? Someone out there can't stop thinking about you. You are beautiful. Don't ever believe differently." – Drake
See also: Life Quotes: 150+ Amazing Sayings To Inspire And Motivate You
Cute 'Thinking Of You' Messages For Him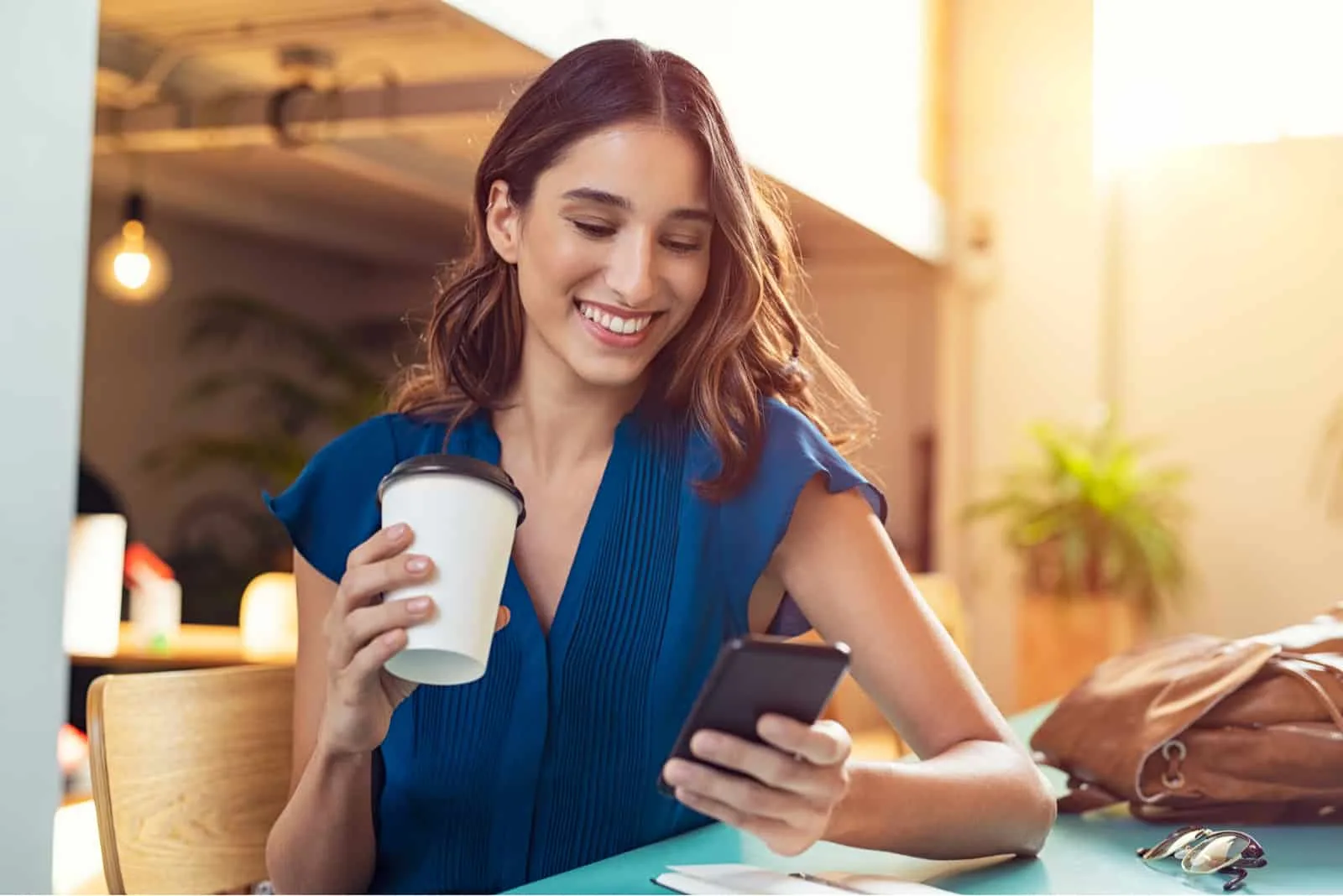 You want to surprise your man with a cute 'thinking of you' message and help him get through the workday or you need something to write in a greeting card for his birthday or your anniversary?
From good morning texts for him to emotional thinking of you texts, check out these breathtakingly cute text messages below that are simply designed to make your man feel appreciated and loved. (Feel free to check these Loving you so much quotes as well.)
1. "Good morning, handsome. The thought of you never left my mind all night. Thank you for being both my inspiration and motivation. I love you so much."
2. "Good morning babe. It's time to get up and I just wanted to let you know that thinking of you is one of my favorite things to do."
3. "You are the first thing I think of when I wake up and the last one I think of when I go to bed. That is how much I love you."
4. "The only person who has the keys to my heart and my thoughts is you."
5. "The catch is that when I think of you, I can't think of anything else."
6. "Just the thought of you makes me feel better."
7. "Did you know, baby, that my favorite time of the day is when my thoughts drift to you!"
8. "I think of you more than I should, but I know you do the same, so we are even!"
9. "Whatever I do, I can't get you out of mind, but I suppose you belong there."
10. "You are guilty because I am tired. I spent the whole night thinking about my awesome man."
11. "I will always have this stupid but yet sweet smile when I think of you."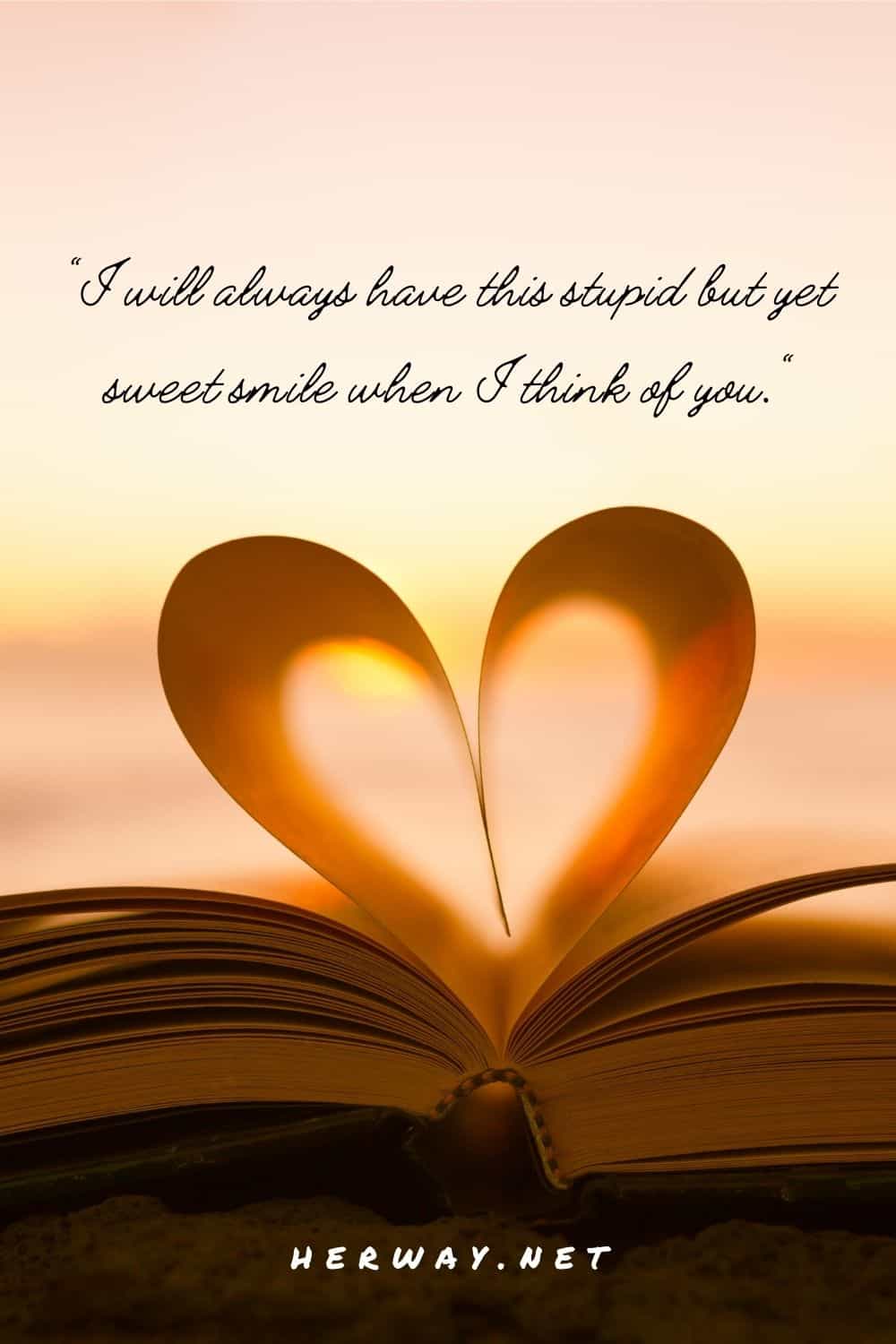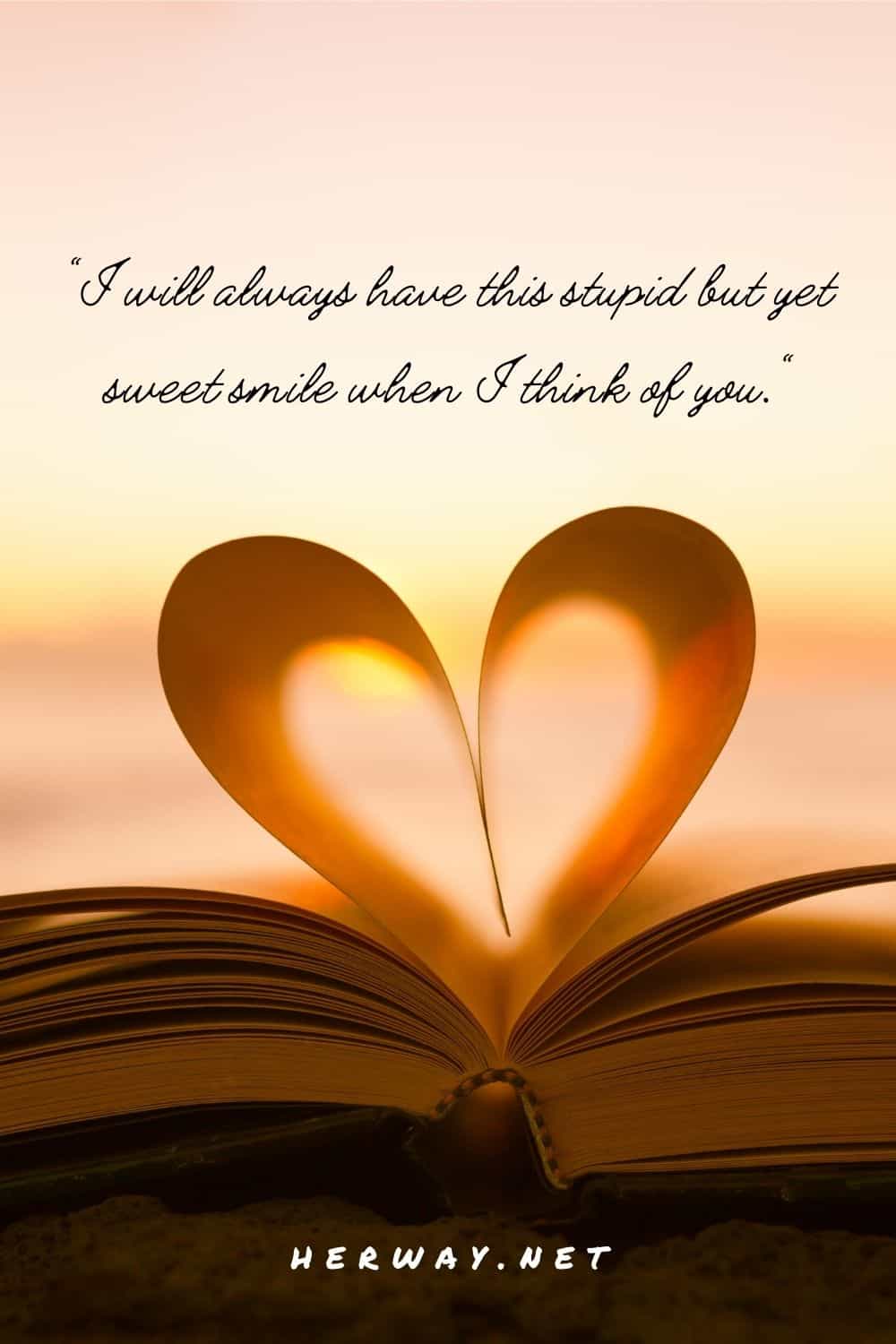 12. "I miss your eyes looking at me like I am the only woman on the planet. I miss your hands hugging me and your lips on mine. I miss you more than you will ever know."
13. "My besties told me that I would be insane if I thought more about you. But I don't agree with them."
14. "There are no words that can describe how I feel when I think of you."
15. "I am thinking of you non-stop and sending a bunch of hugs your way."
16. "You are the very first thought on my mind in the morning, and I don't regret thinking about you so much for a second."
17. "I know that I shouldn't think of you so much, but I can't help myself."
18. "If you feel you are in front of the wall and that you can't go further, just know that you are not alone and that there is someone who is thinking of you."
19. "When I am sad and when I feel nothing is right, I just think of you, and I feel better in a second. That is how much of an impact you have on me."
20. "Thinking of you this morning as I stretch my arms to the sky and think about what a good day it will be thanks to you."
21. "Thinking about you is no longer an activity or a habit, it is now my way of life."
22. "I don't know what they are called, the spaces between seconds, but I think of you always in those intervals."
See also: The Best 200 Cute Boyfriend Contact Names In 2022
Adorable 'Thinking Of You' Messages For Her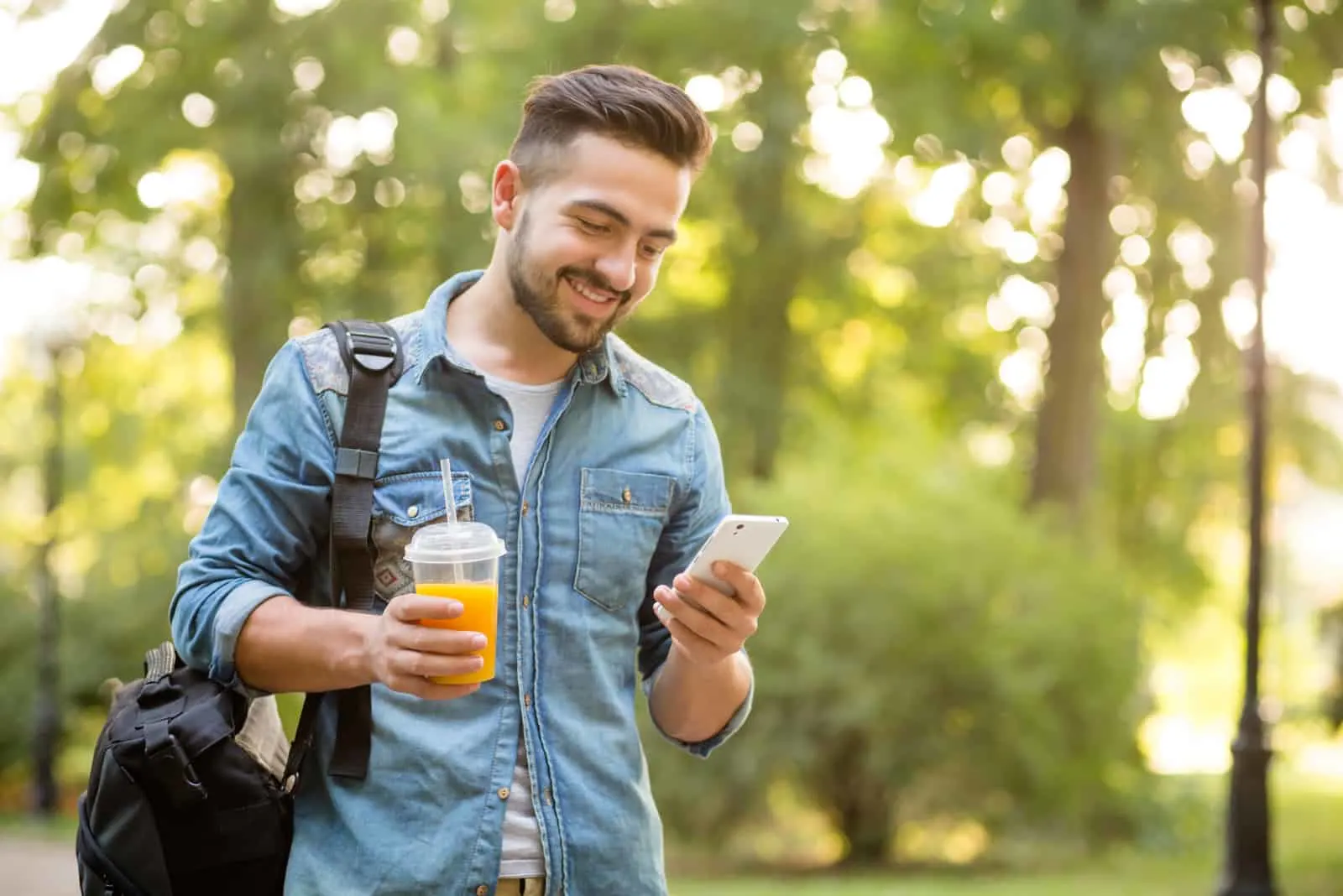 Make a woman feel loved and she'll make you the happiest man alive. And it is truly so easy to do that; one simple love message is enough to lure a smile to your beloved one's face and make her realize how much you honestly love her.
Whether you need a heartwarming text for Mother's Day, Valentine's Day or a birthday card for your girl, these text message examples below are guaranteed to awaken the butterflies in her stomach.
1. "I'll keep thinking of you as long as the earth exists. This is a beautiful promise I intend to keep till the earth is wiped away. Baby, you're always on my mind."
2. "What a beautiful day, a new day to think about you. Love you, every day girl, you are always on my mind."
3. "Anything I do, I think about you. If I sleep, if I eat or if I am walking in the street, all I think about is you. I love you so much, for you are such a beautiful lady. I love you like never before, as you are always on my mind."
4. "You are the only person I see in my thoughts every single day. And no, I am not tired of you honey, no will I ever be."
5. "Every time I think of you, it just makes us closer. Just know that I think of you all the time."
6. "I hope you are thinking of me as much as I am thinking of you. That would make me the happiest man alive!"
7. "When I think of you, I feel I am at home. You know why? Because your love is like that. It truly feels like home!"
8. "I don't know why I am thinking of you so much, but I just wanted you to know that you are constantly on my mind."
9. "These dozen roses that I am sending you are just to remind you of how much I love you and to let you know that I think of you."
10. "The moment I have you in my arms is the moment I will finally stop thinking of you."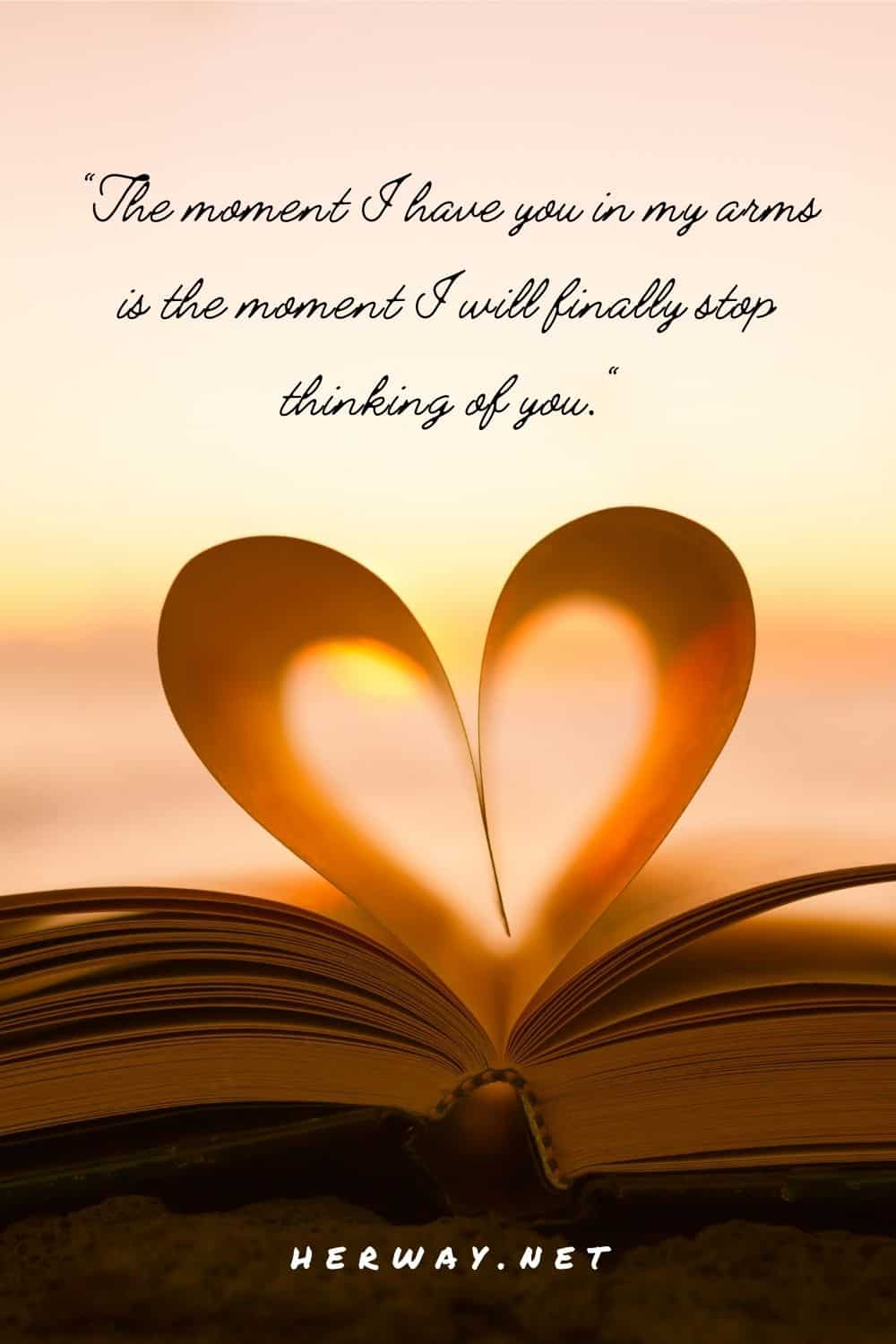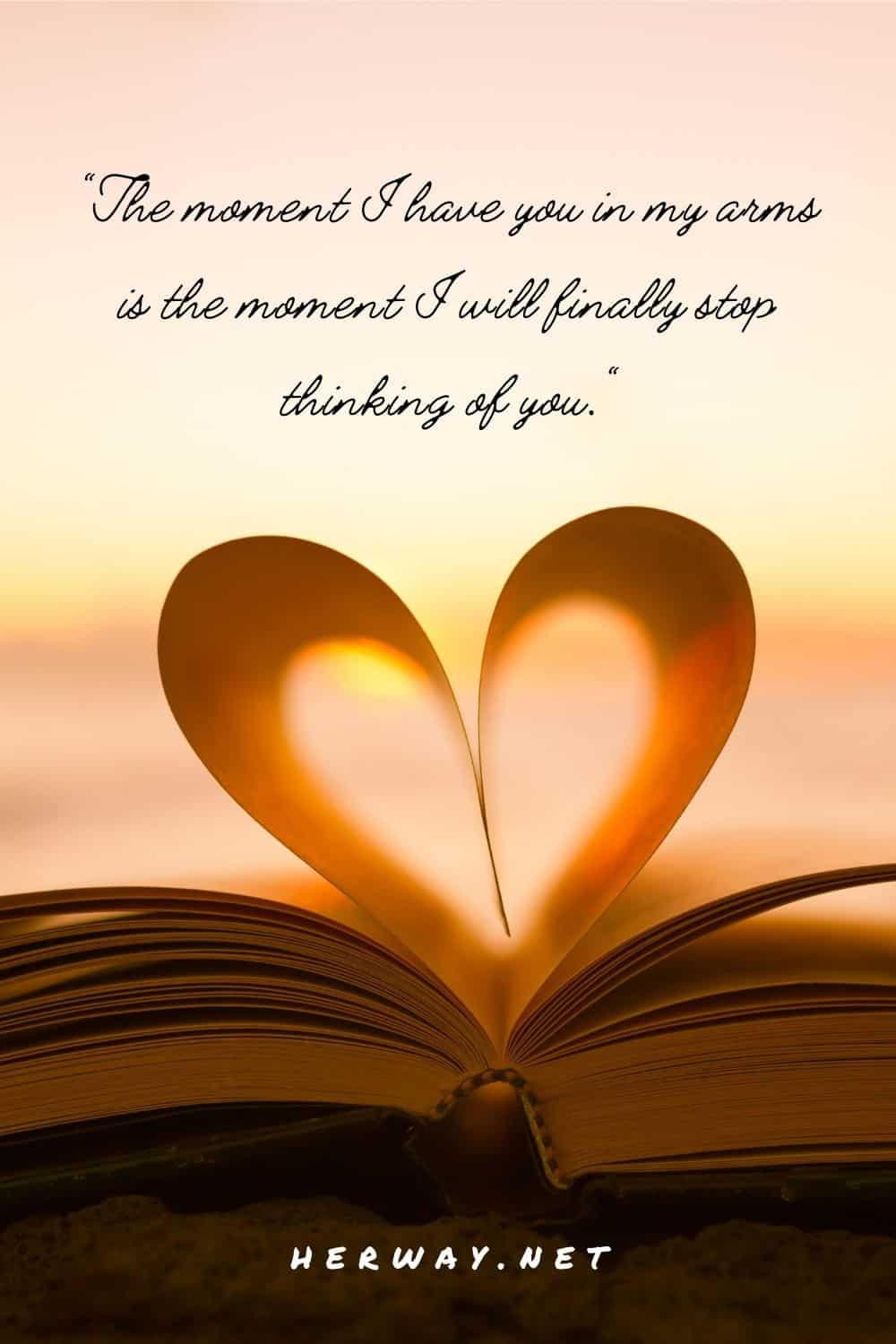 11. "No matter how much I try, I can't stop thinking of you. You are always on my mind."
12. "You are in my thoughts even if you think you are not. I will always care about you more than you think."
13. "There isn't a minute that I don't think of you. You mean so much to me, and I would love it if you could be here with me 24/7."
14. "I am constantly thinking of you, and I believe it is about time to go for dinner. I want to dance with you while the stars are shining only for the two of us."
15. "Only when I think of you, I don't feel lonely."
16. "Hello! Hope I don't interrupt anything. I just wanted to say hello because I miss you terribly!"
17. "Whenever I am thinking of you, I feel so nice and calm. That is how you affect me, and I couldn't be happier because of that."
18. "I don't know if you ever think of me, but what I only know is that I will always love you and that I will never stop thinking of you."
19. "If I were given a dollar for every time you were in my thoughts, I'd only have one because you never left them."
20. "Nothing could ever keep me up and awake than thoughts of you. However, once I fall asleep and dream of you, I never want to wake up as well. You and thoughts of you keep me alive."
The Best Thinking Of You Messages For A Friend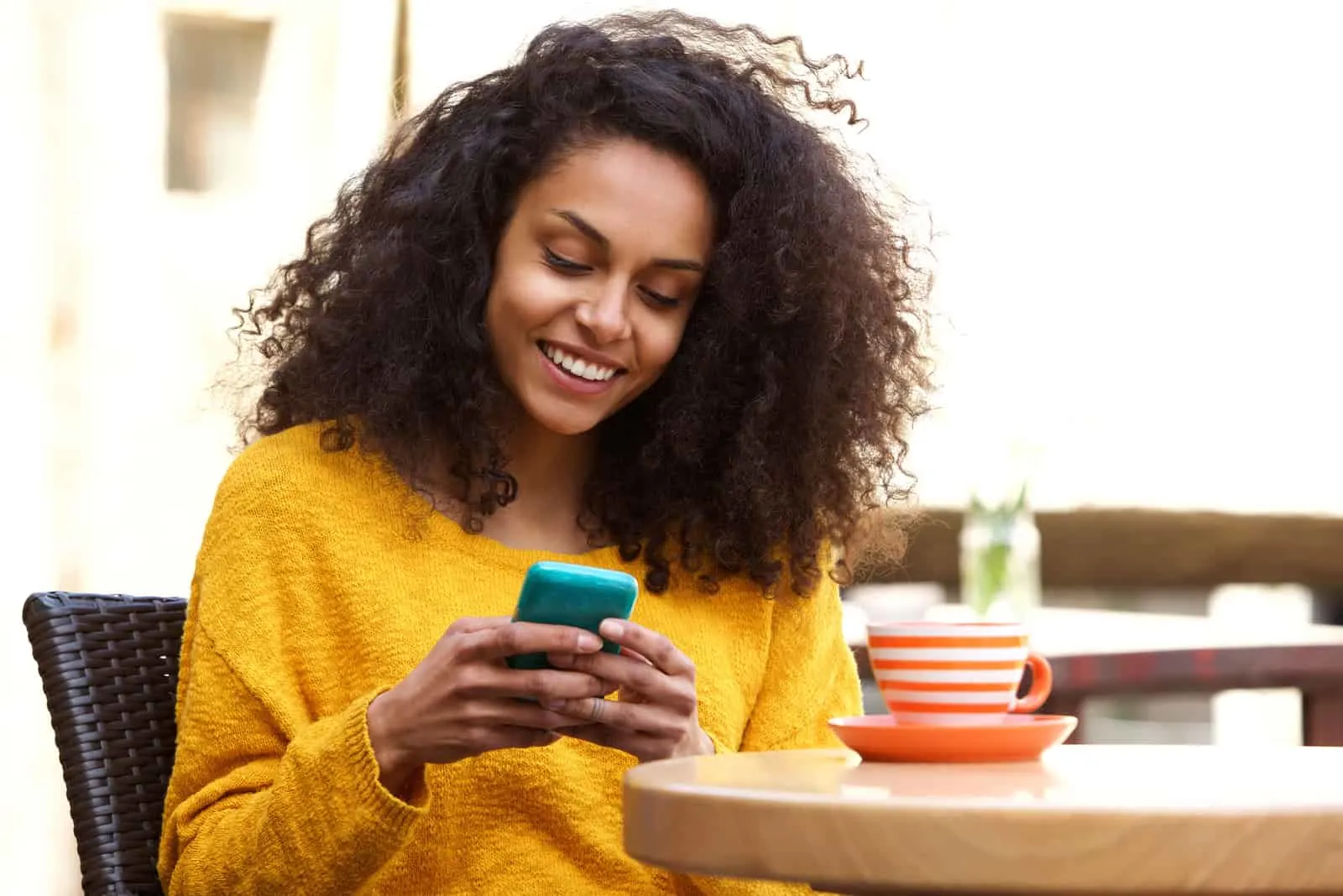 The bond and connection between best friends are truly the strongest ones. To be more precise, it's unbreakable. Even if they're miles away, they keep each other in their heart and in their minds.
Use one of these 'thinking of you' messages below just to remind your best friend how deeply missed and loved they're, now and forever.
1. "Just wanted to let you know I miss you dearly. I love you and I hope we can catch up soon."
2. "Thinking of you. Today you've been on my mind so I thought I'd get in touch. I'm praying that all is going well for we haven't seen you much. I know our lives can get so busy with all that we must do, but I wanted to take this time to say I'm thinking of my best friend too."
3. "You're just too dear to me, and my whole heart cannot stop thinking about how amazing you are. As we go through each day, I pray that we never, not even for an hour, forget that our friendship is what we have to protect at all costs. I miss you."
4. "Because you were with me during my tough time, you proved that you are an amazing friend. I love you, and I always will."
5. "I go through each day thinking about how amazing we've always been, and how wonderful we will continue to be even in the future to come. Thanks for always being a wonderful friend, and know that I really do heart you."
6. "Thinking of you. When skies seem dark and times get tough, and you don't know what to do…just know you have a friend right here to support and help you through."
7. "Having you in my thoughts is always one of the most delightful things to happen to me. You're the kind of friend that is rare to find, and I won't stop thinking about the wonderful part of us."
8. "Of all the sweet, kind, and true friends I have, it is you who are much more than that. You are my person. Truth to be told, you are Meredith to my Gray. Just wanted to let you know that I miss you and that I'm thinking about you."
9. "When I want to smile, I know exactly what to do, I just close my eyes and I think of my best friend who keeps making my life happier."
10. "A friend like you has never left my thoughts for one day. I go through each hour thinking about the nice and beautiful things which the future holds for us. I miss you, dear friend."
What Do You Write In A Card To Someone Going Through A Hard Time?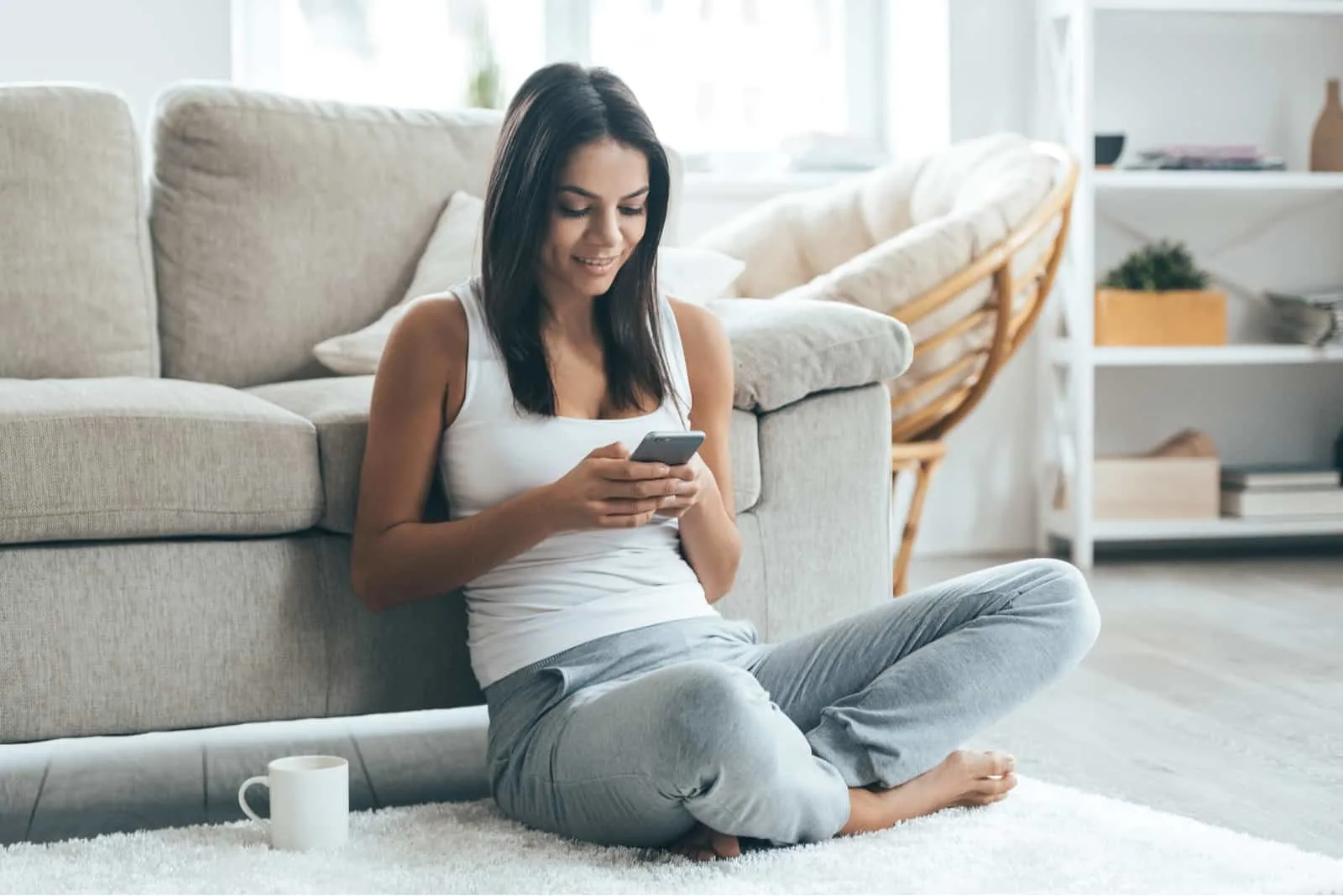 To be honest, there are no right words when it comes to expressing condolences or sympathy to a person who's coping with grief and loss of a loved one or to someone who's simply going through rough times in life.
The best thing you can do is to say to them that you'll always be there for them and offer your help with everything they need.
And definitely, the most important thing is that you should never let that person cope with all of it alone. In difficult moments, that's the only comfort a person can have; knowing that they aren't alone in their grieving.
If you still need ideas for what to write in a condolence message, below are some words of sympathy and also some uplifting words to motivate them to keep going.
Remember that your friends count on you in good and bad times, and you should never let them down.
1. "May brooks and trees and singing hills join in the chorus too, and every gentle wind that blows happiness to you." – Irish Blessing
2. "I hope that knowing I'm thinking of you can provide some strength to get through such difficult times."
3. "I know that you have had some rough times in your life, but I just want you to know that I am thinking of you and that I am sending you warm regards."
4. "Hey, I heard you were under the weather. I'll be thinking of you and praying for you. I hope you get well soon, I love you!"
5. "You are in my thoughts and prayers. I hope you will recover soon. Can't wait to see you. Please take care!"
6. "Those we love never die. And those left behind should never despair. Thinking of you in these difficult times."
7. "I just wanted to say that I am thinking of you at this difficult time. And if there's anything you need I can be there for you, so don't hesitate to let me know. Sending you all the love and hugs in the world."
8. "I'm thinking of only you at the moment and wishing I could do more to help. If you need me I'm right here for you."
9. "I hope this message finds you well. I've been thinking of you."
10. "I know how difficult things have been for you recently and I've been thinking of you a lot. Please know I'm always here for you."
11. "My thoughts and prayers are with you during this difficult time. Healing will come, little by little. I pray that you realize this. You have such beautiful strength, and I know you'll use it wisely."
Final Words
I hope you enjoyed this collection of the most beautiful 'thinking of you' messages. As you could see, there are lots of them that you can share with your loved ones every day and keep reminding them how much they actually mean to you.
It's especially important to remind your partner how missed they are if you're in a long-distance relationship. That's how you'll keep your bond strong and deep. Also, don't forget to send them those heartwarming good night paragraphs as well.
Life is too short and way too precious to hold back! If you love, miss or think about someone, you need to tell them right now.
You never know if you'll have another opportunity to do it. And, truly, missed opportunities and unsaid words are what hurt us the most.