When it comes to sex, everyone has their own little, hidden desires and passions that float their boat. We all differ individually.
But when it comes to men, there are a lot of things we find extremely stimulating in bed that all ladies should be aware of.
After all, it's all for mutual enjoyment, right? We love satisfying your every need, so why not return the favor? So, let's get to it.
Eagerness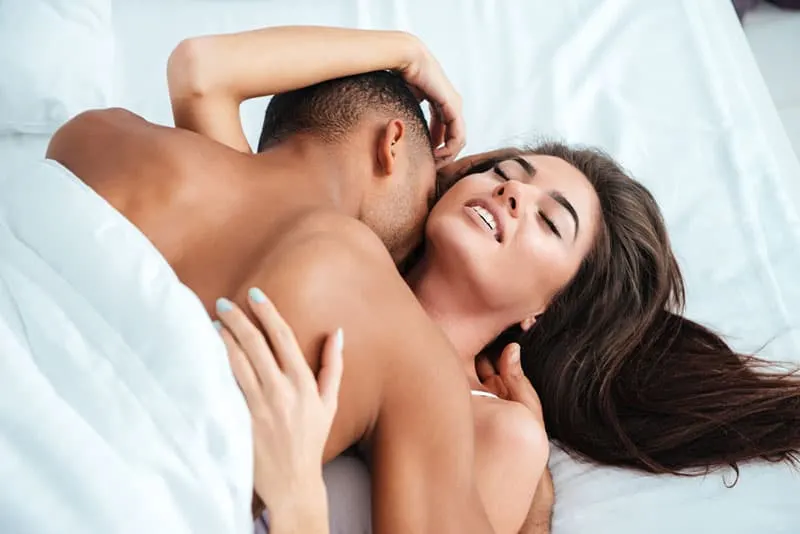 We LOVE it when we can see that our lady is just as excited about what's going on under the sheets as we are.
There is nothing sexier than when a girl is open and honest about what she wants and not afraid to show it LOUD and clear, if you catch my drift.
Don't just lie there and expect us to do all the work. It takes two to tango.
Sex is not a chore, we should both enjoy it equally, otherwise what's the point? Show us you want it and we'll make it worth your while (and then some).
Take control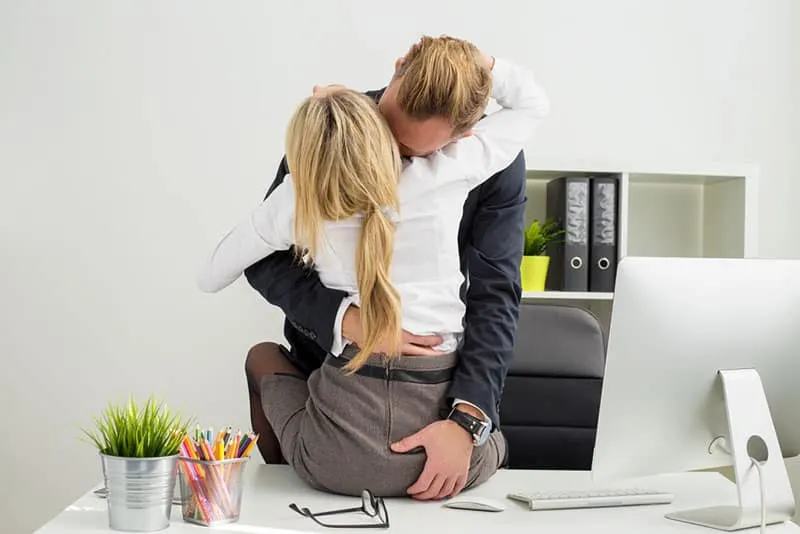 Don't just assume that we should always initiate it. Just because we'll rarely say No, does not mean we don't enjoy being seduced, especially when we least expect it.
Surprise us, come to our office in a long trench coat (preferably with nothing underneath) and show us what we're in for when we get home. Send us a hot pic or just start slowly kissing our neck while we're watching TV.
Trust us, we WON'T mind. It's a huge turn-on and will most likely lead to a hot and steamy session on the couch, with the TV still on.
Be confident
Confidence is sexy. It doesn't matter to us what you look like as much as you think it does.
We love having something to hold onto, anyway. Everyone has their own little imperfections and it bothers you much more than it does us.
We love seeing your face and body while we're in action and we want to see that you are enjoying yourself.
It will only make us want you more and we'll work harder to please you .
If you're always worrying about what you look like, if your hair looks this way, your body that way, it only makes you less focused on the task at hand, and frankly, it's a little annoying.
We obviously like you just the way you are, so worry less about your physical 'imperfections' because we don't care about them.
Just enjoy what we're doing as much as we are.
Tell us what you want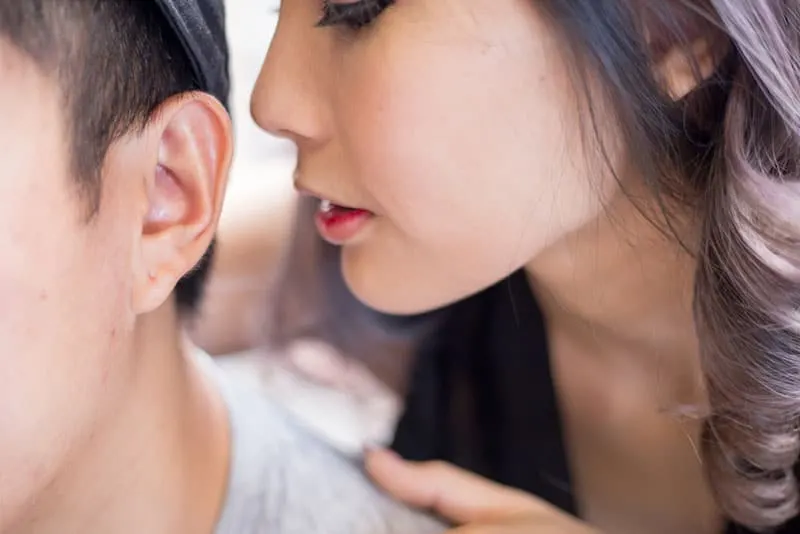 We can't read your mind. If you aren't vocal about your preferences, how are we to know what turns you on, and what works for you? We also like trying new things.
But if you're not into something, don't be afraid to tell us.
Let's figure it out together. It's supposed to be fun (among other things). We like to know exactly what you find impossible to resist, and we'll make sure you get it.
But don't complain to your girlfriends about it if you don't tell us first.
How do you expect us to blow your mind if you don't tell us if what we're doing works? Communication is key.
Role playing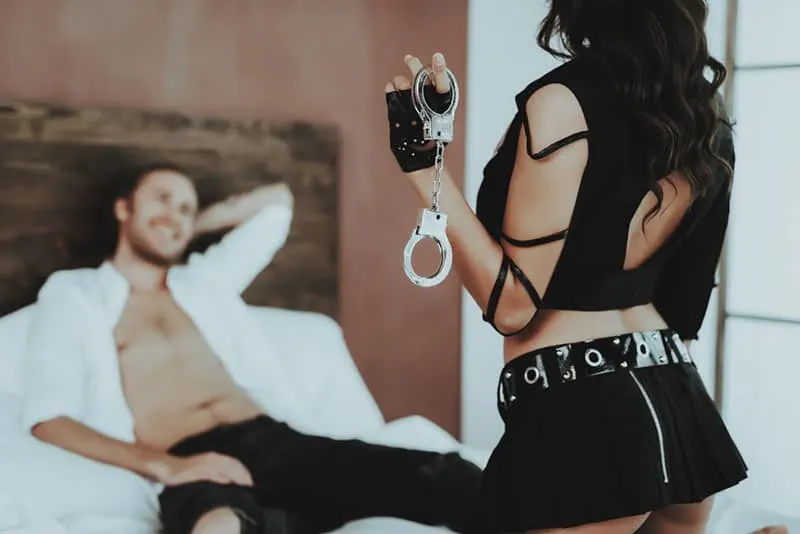 It's not as complicated as it sounds. You don't even have to dress up in something you don't feel comfortable in.
But pretending to be someone else for a night has a certain appeal that we for some reason find so hot and almost impossible to resist.
There is something about just forgetting about real life for a few hours, when it's just the two of us and we can choose to be whoever we want to be and escape the real world for a night of crazy, fun, carefree, steamy adventures.
We can make it a weekly thing that no one will ever know about. Our own sexy secret that we go home to whenever we want. How hot is that?
Eye contact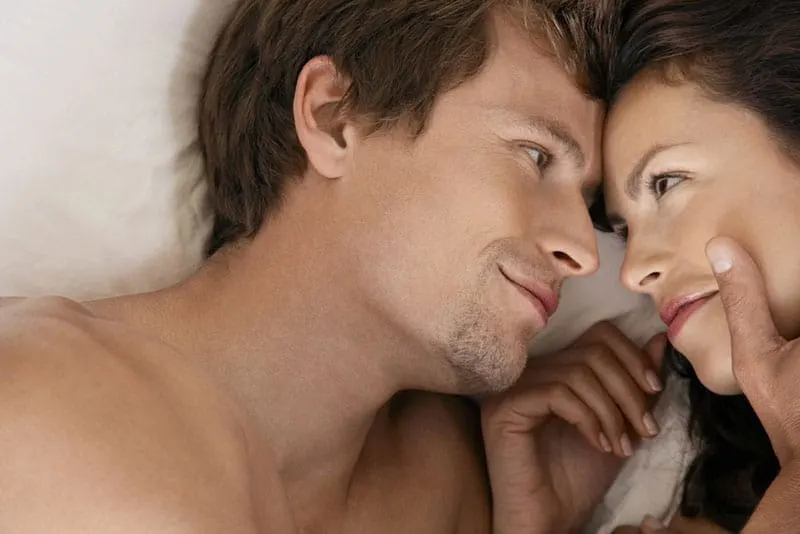 This is one of the hottest things you can do when we are in the middle of making love.
Looking you straight in the eyes as we are both about to come is one of the hottest things ever!
We want to SEE you enjoying yourself to the fullest, that alone gives us confidence and shows that we are doing something right, and honestly, just drives us wild!
So, if you wonder what we most like to look at during lovemaking, this is it! It's a sure way to drive us crazy.
Foreplay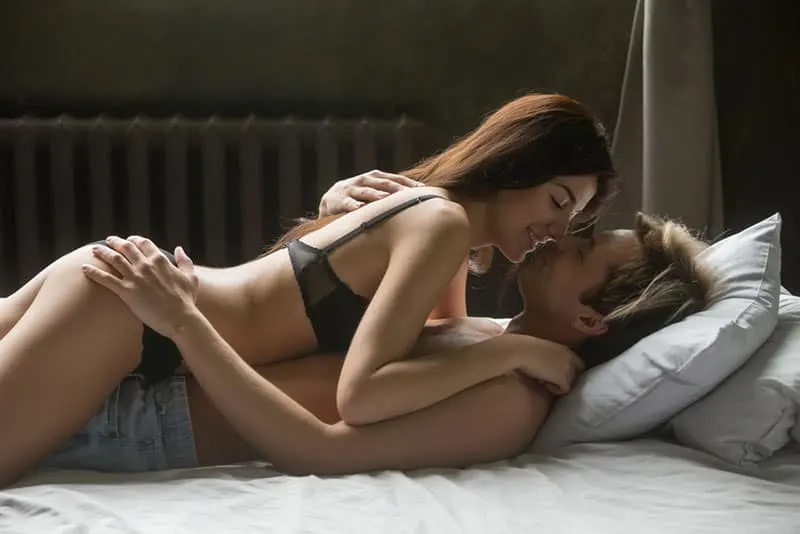 I know this is something you'll probably find most surprising. For some reason, there is a common belief that we don't like foreplay.
But that is not the case at all! We love slowly making you horny and beg for more!
It turns us on seeing how hot you're getting as we're slowly taking your clothes off, one item at a time, all the while kissing your neck and gently making our way south.
One other thing we absolutely love is watching you touch yourself, all the while imagining every little thing we're about to do to you in a few short minutes. So. Hot.