I've always been told that change is the only constant in life. And that is precisely what these inspirational quotes about change in life are all about.
As we are all (painfully) aware, change can creep up into your life as unexpectedly as you can imagine. It can bring you ultimate peace but it can also wreak havoc on your peaceful way of living.
Most of the time, adapting to change can be difficult, to say the least. Whether it's a new work environment, moving to a new city, losing a loved one or any number of things, it takes time to adjust.
However, I'm here to help you cope with your new circumstances as seamlessly as possible. To accomplish anything in life, you need to be able to roll with the punches.
Haven't you heard that nothing ever grows in the comfort zone? With that in mind, I've prepared for you an abundance of famous quotes about change, along with some life quotes to help put things into perspective.
Whatever type of adjustment you're dealing with, recognize it as a unique chance to grow in ways you never saw coming.
See also: 120 Inspirational Keep Your Head Up Quotes And Sayings
Life Is About Change Quotes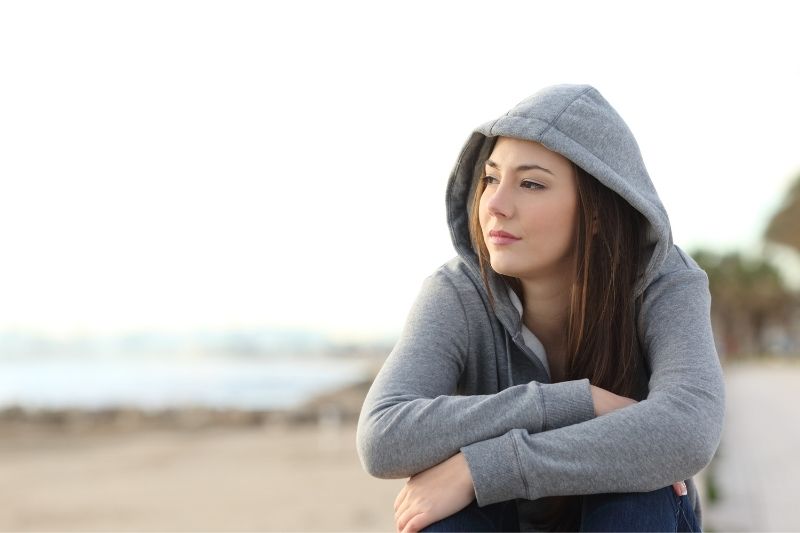 1. "Everyone thinks of changing the world, but no one thinks of changing himself." ― Leo Tolstoy
2. "The world as we have created it is a process of our thinking. It cannot be changed without changing our thinking." ― Albert Einstein
3. "Life is a series of natural and spontaneous changes. Don't resist them; that only creates sorrow. Let reality be a reality. Let things flow naturally forward in whatever way they like." ― Lao Tzu
4. "If you don't like something, change it. If you can't change it, change your attitude." ― Maya Angelou
5. "Those who cannot change their minds cannot change anything." ― George Bernard Shaw
6. "The present changes the past. Looking back you do not find what you left behind." ― Kiran Desai
7. "Things don't have to change the world to be important." ― Steve Jobs
8. "A fanatic is one who can't change his mind and won't change the subject." ― Winston Churchill
9. "Any change, even a change for the better, is always accompanied by drawbacks and discomforts." — Arnold Bennett
10. "They must often change, who would be constant in happiness or wisdom." – Confucius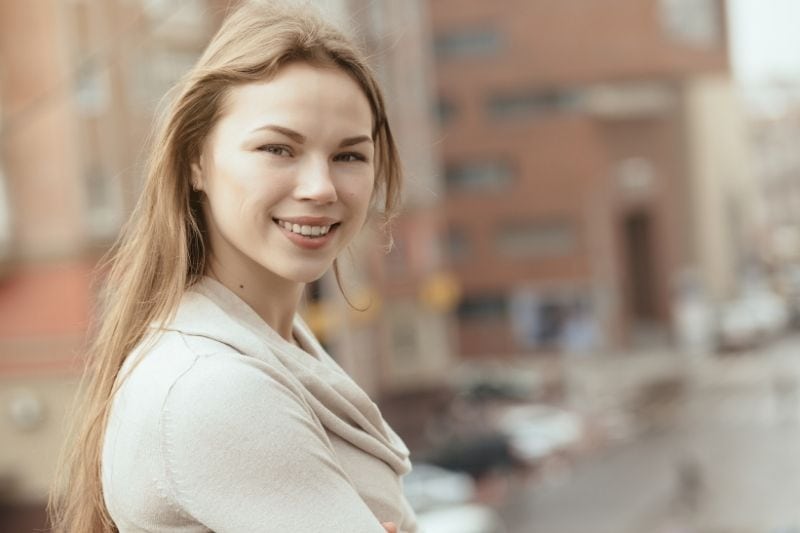 11. "You must welcome change as the rule but not as your ruler." — Denis Waitley
12. "It's never too late to change your life for the better. You don't have to take huge steps to change your life. Making even the smallest changes to your daily routine can make a big difference to your life." ― Roy T. Bennett
13. "Believe something and the Universe is on its way to being changed. Because you've changed, by believing. Once you've changed, other things start to follow. Isn't that the way it works?" ― Diane Duane
14. "Change your thoughts and you change your world." ― Norman Vincent Peale
15. "You never change things by fighting the existing reality. To change something, build a new model that makes the existing model obsolete." ― Buckminster Fuller
16. "No one can tell what goes on in between the person you were and the person you become. No one can chart that blue and lonely section of hell. There are no maps of the change. You just come out the other side. Or you don't." ― Stephen King
17. "To improve is to change; to be perfect is to change often." ― Winston Churchill
18. "There's always a moment when you start to fall out of love, whether it's with a person or an idea or a cause, even if it's one you only narrate to yourself years after the event: a tiny thing, a wrong word, a false note, which means that things can never be quite the same again." ― Douglas Adams
19. "I realized how truly hard it was, really, to see someone you love change right before your eyes. Not only is it scary, it throws your balance off as well." ― Sarah Dessen
20. "Life belongs to the living, and he who lives must be prepared for changes." ― Johann Wolfgang von Goethe
See also: 89 Responsibility Quotes To Inspire Your Personal Growth
Positive Quotes About Change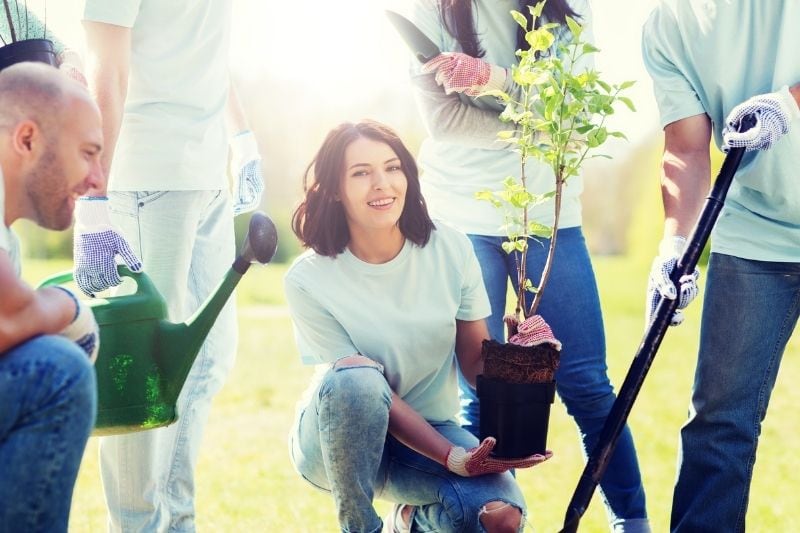 1. "Never doubt that a small group of thoughtful, committed, citizens can change the world. Indeed, it is the only thing that ever has." ― Margaret Mead
2. "Yesterday I was clever, so I wanted to change the world. Today I am wise, so I am changing myself." ― Rumi
3. "You never change your life until you step out of your comfort zone; change begins at the end of your comfort zone." ― Roy T. Bennett
4. "When we least expect it, life sets us a challenge to test our courage and willingness to change; at such a moment, there is no point in pretending that nothing has happened or in saying that we are not yet ready. The challenge will not wait. Life does not look back. A week is more than enough time for us to decide whether or not to accept our destiny." ― Paulo Coelho
5. "Incredible change happens in your life when you decide to take control of what you do have power over instead of craving control over what you don't." ― Steve Maraboli
6. "You cannot change your destination overnight, but you can change your direction overnight." ― Jim Rohn
7. "We are not trapped or locked up in these bones. No, no. We are free to change. And love changes us. And if we can love one another, we can break open the sky." ― Walter Mosley
8. "Maturity is when you stop complaining and making excuses, and start making changes." ― Roy T. Bennett
9. "The greatest discovery of all time is that a person can change his future by merely changing his attitude." ― Oprah Winfrey
10. "We are products of our past, but we don't have to be prisoners of it." ― Rick Warren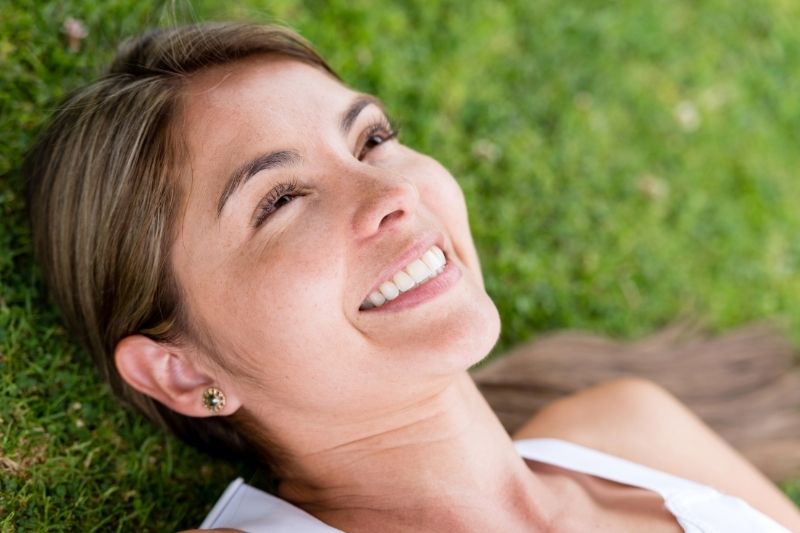 11. "The secret of change is to focus all of your energy, not on fighting the old, but on building the new." ― Dan Milman
12. "Renew, release, let go. Yesterday's gone. There's nothing you can do to bring it back. You can't "should've" done something. You can only DO something. Renew yourself. Release that attachment. Today is a new day!" ― Steve Maraboli
13. "I'm unpredictable, I never know where I'm going until I get there, I'm so random, I'm always growing, learning, changing, I'm never the same person twice. But one thing you can be sure of about me; is I will always do exactly what I want to do." ― C. JoyBell C.
14. "Desperation is the raw material of drastic change. Only those who can leave behind everything they have ever believed in can hope to escape." ― William S. Burroughs
15. "If you want to change the world, pick up your pen and write." ― Martin Luther
16. "I give you this to take with you: Nothing remains as it was. If you know this, you can begin again, with pure joy in the uprooting." ― Judith Minty
17. "How wonderful it is that nobody needs to wait a single moment before starting to improve the world." ― Anne Frank
18. "Change may not always bring growth, but there is no growth without change." ― Roy T. Bennett
19. "Not everything that is faced can be changed, but nothing can be changed until it is faced." ― James Baldwin
20. "Life will only change when you become more committed to your dreams than you are to your comfort zone." ― Billy Cox
See also: 332 Inspirational Strength Quotes That Will Make You Tougher
Motivational Quotes About Change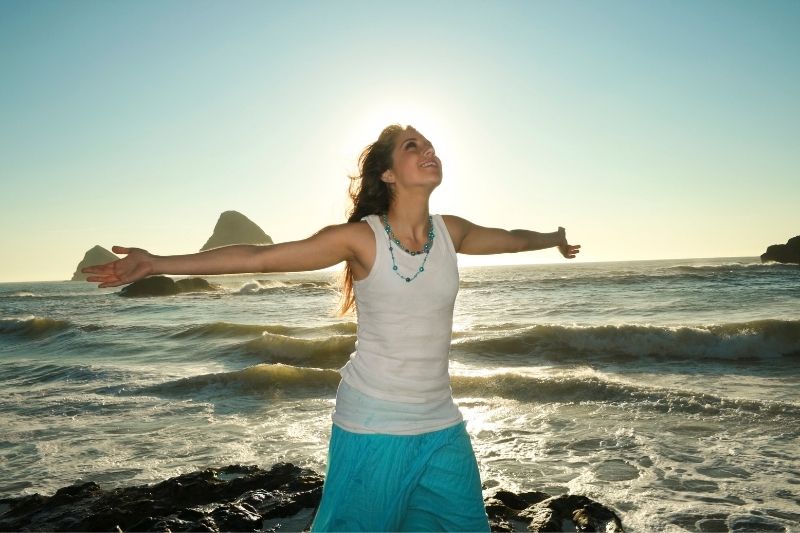 1. "Be the change that you wish to see in the world." ― Mahatma Gandhi
2. "Education is the most powerful weapon which you can use to change the world." ― Nelson Mandela
3. "The only way that we can live is if we grow. The only way that we can grow is if we change. The only way that we can change is if we learn. The only way we can learn is if we are exposed. And the only way that we can become exposed is if we throw ourselves out into the open. Do it. Throw yourself." ― C. JoyBell C.
4. "Change is the law of life, and those who look only to the past and present are certain to miss the future." ― John F. Kennedy
5. "They always say time changes things, but you actually have to change them yourself."― Andy Warhol
6. "I have accepted fear as part of life – specifically the fear of change… I have gone ahead despite the pounding in the heart that says: turn back…." ― Erica Jong
7. "We are taught you must blame your father, your sisters, your brothers, the school, the teachers – but never blame yourself. It's never your fault. But it's always your fault, because if you wanted to change you're the one who has got to change." ― Katharine Hepburn
8. "Some people don't like change, but you need to embrace change if the alternative is a disaster." — Elon Musk
9. "When we are no longer able to change a situation, we are challenged to change ourselves." — Victor Frankl
10. "If we don't change, we don't grow. If we don't grow, we aren't really living." — Gail Sheehy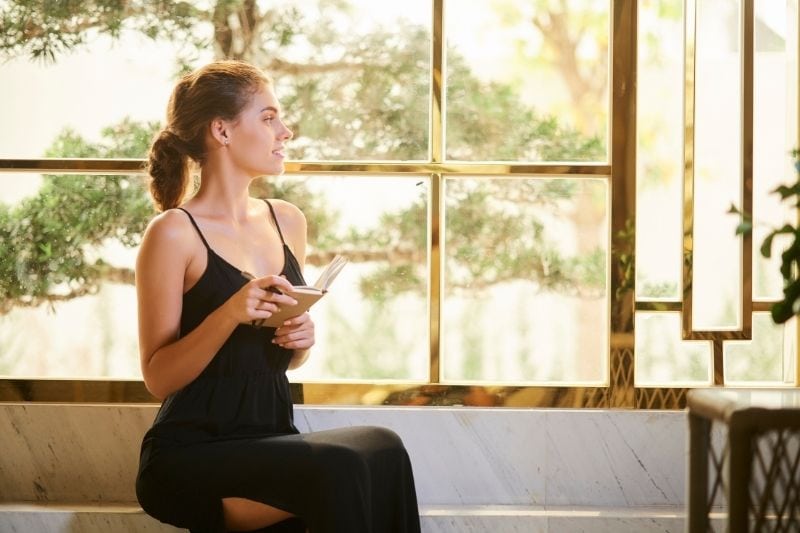 11. "He who rejects change is the architect of decay. The only human institution which rejects progress is the cemetery." — Harold Wilson
12. "True life is lived when tiny changes occur." — Leo Tolstoy
13. "You cannot change what you are, only what you do." ― Philip Pullman
14. "No matter who you are, no matter what you did, no matter where you've come from, you can always change, become a better version of yourself." ― Madonna
15. "The only way to make sense out of change is to plunge into it, move with it, and join the dance." ― Alan Wilson Watts
16. "Things changed, people changed, and the world went rolling along right outside the window." ― Nicholas Sparks
17. "Our ability to adapt is amazing. Our ability to change isn't quite as spectacular." ― Lisa Lutz
18. "Don't waste your energy trying to change opinions… Do your thing, and don't care if they like it." ― Tina Fey
19. "It's not that some people have willpower and some don't… It's that some people are ready to change and others are not." ― James Gordon
20. "A story only matters, I suspect, to the extent that the people in the story change." ― Neil Gaiman
See also: Life Quotes: 150+ Amazing Sayings To Inspire And Motivate You
Inspirational Quotes About Change And Growth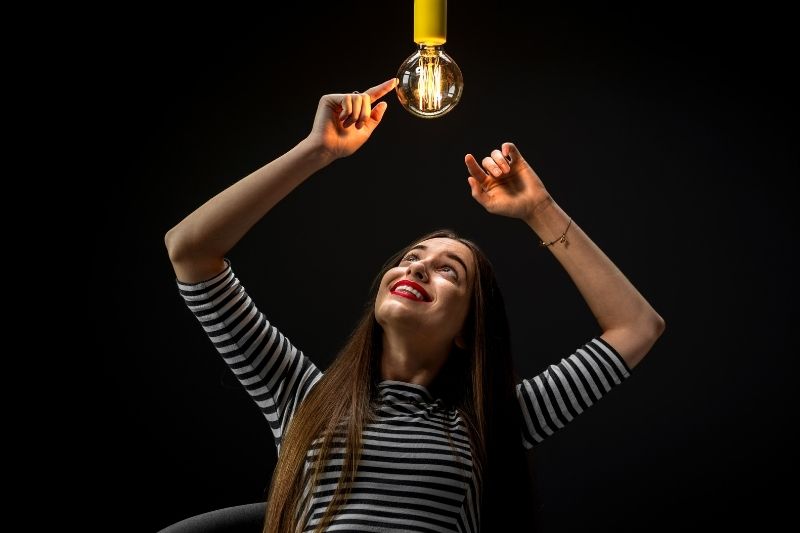 1. "Here's to the crazy ones. The misfits. The rebels. The troublemakers. The round pegs in the square holes. The ones who see things differently. They're not fond of rules. And they have no respect for the status quo. You can quote them, disagree with them, glorify or vilify them. About the only thing you can't do is ignore them. Because they change things. They push the human race forward. And while some may see them as the crazy ones, we see genius. Because the people who are crazy enough to think they can change the world, are the ones who do." ― Rob Siltanen
2. "It's only after you've stepped outside your comfort zone that you begin to change, grow, and transform." ― Roy T. Bennett
3. "Even if you cannot change all the people around you, you can change the people you choose to be around. Life is too short towaste your time on people who don't respect, appreciate, and value you. Spend your life with people who make you smile, laugh, and feel loved." ― Roy T. Bennett
4. "Love can change a person the way a parent can change a baby- awkwardly, and often with a great deal of mess." ― Daniel Handler
5. "This is a new year. A new beginning. And things will change." ― Taylor Swift
6. "You're always you, and that doesn't change, and you're always changing, and there's nothing you can do about it." ― Neil Gaiman
7. "I alone cannot change the world, but I can cast a stone across the waters to create many ripples." ― Unknown
8. "There is nothing permanent except change." ― Heraclitus
9. "Some of us think holding on makes us strong, but sometimes it is letting go." ― Hermann Hesse
10. "Change does not roll in on the wheels of inevitability, but comes through continuous struggle." – Martin Luther King, Jr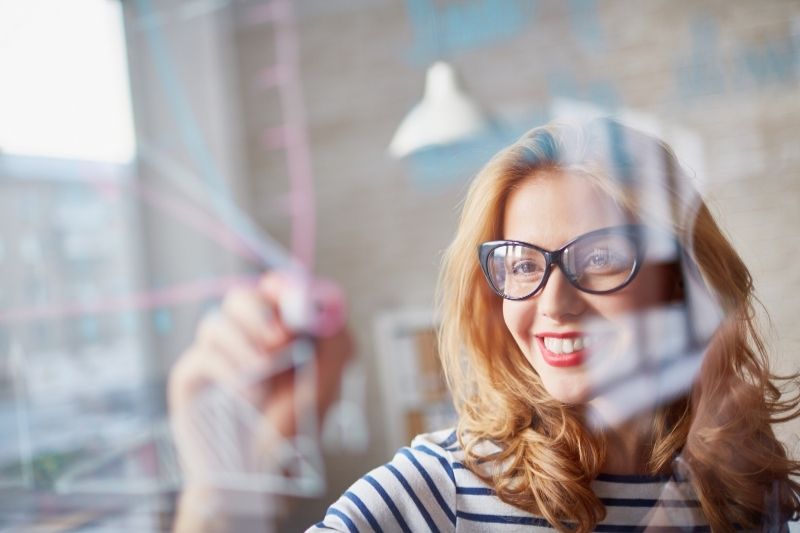 11. "You can't go back and change the beginning, but you can start where you are and change the ending." —Unknown
12. "All great changes are preceded by chaos." — Deepak Chopra
13. "Change before you have to." — Jack Welch
14. "The philosophers have only interpreted the world, in various ways. The point, however, is to change it." ― Karl Marx
15. "Every woman that finally figured out her worth, has picked up her suitcases of pride and boarded a flight to freedom, which landed in the valley of change." ― Shannon L. Alder
16. "Vulnerability is the birthplace of innovation, creativity, and change." ― Brené Brown
17. "People die, I think, but your relationship with them doesn't. It continues and is ever-changing." ― Jandy Nelson
18. "When you come out of the storm, you won't be the same person who walked in. That's what this storm's all about." ― Haruki Murakami
19. "You can't save others from themselves because those who make a perpetual muddle of their lives don't appreciate your interfering with the drama they've created. They want your poor-sweet-baby sympathy, but they don't want to change." ― Sue Grafton
20. "Books can be dangerous. The best ones should be labeled 'This could change your life'." ― Helen Exley
See also: Enjoy Life Quotes: 60+ Sayings About Living A Beautiful Life
Quotes About How Life Changes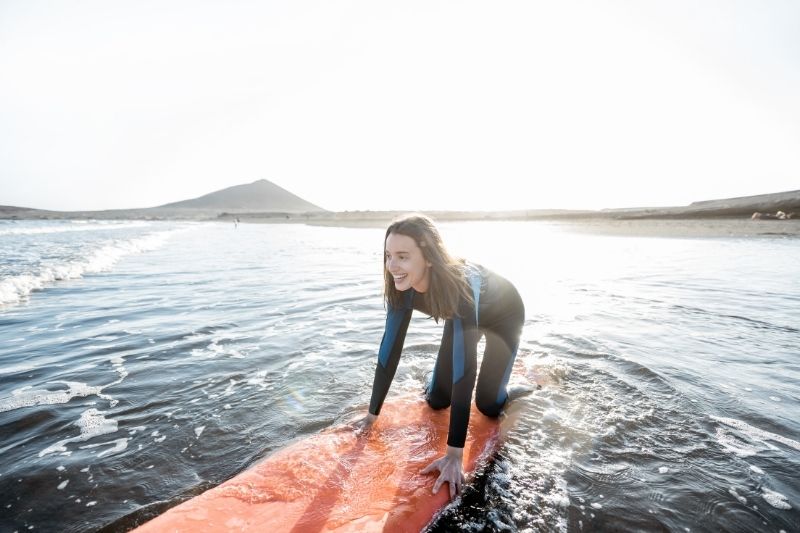 1. "Things change. And friends leave. Life doesn't stop for anybody." ― Stephen Chbosky
2. "Why do you go away? So that you can come back. So that you can see the place you came from with new eyes and extra colors. And the people there see you differently, too. Coming back to where you started is not the same as never leaving." ― Terry Pratchett
3. "Nothing is so painful to the human mind as a great and sudden change." ― Mary Shelley
4. "Change will not come if we wait for some other person or if we wait for some other time. We are the ones we've been waiting for. We are the change that we seek." ― Barack Obama
5. "Progress is impossible without change, and those who cannot change their minds cannot change anything." ― George Bernard Shaw
6. "The snake which cannot cast its skin has to die. As well the minds which are prevented from changing their opinions; they cease to be mind." ― Friedrich Nietzsche
7. "We can't be afraid of change. You may feel very secure in the pond that you are in, but if you never venture out of it, you will never know that there is such a thing as an ocean, a sea. Holding onto something that is good for you now, might be the very reason why you don't have something better." ― C. JoyBell C.
8. "Stepping onto a brand-new path is difficult, but not more difficult than remaining in a situation, which is not nurturing to the whole woman." ― Maya Angelou
9. "And that is how change happens. One gesture. One person. One moment at a time." ― Libba Bray
10. "Some changes look negative on the surface but you will soon realize that space is being created in your life for something new to emerge." ― Eckhart Tolle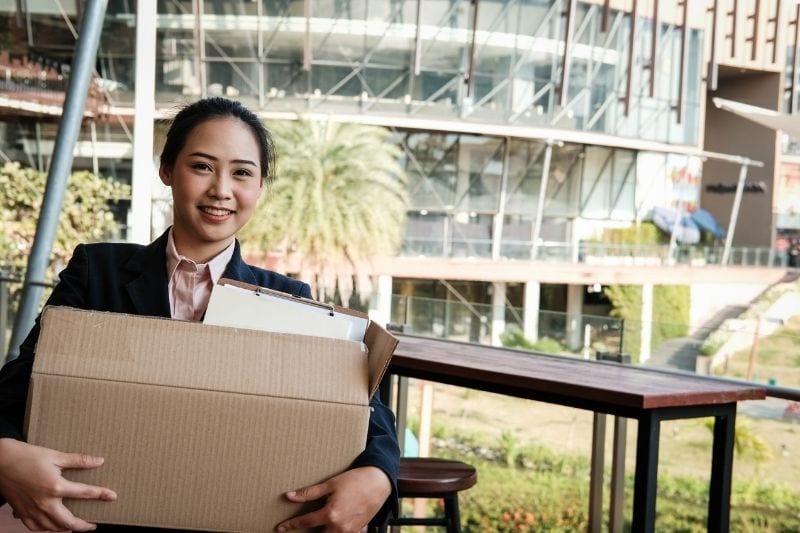 11. "People don't resist change. They resist being changed." ― Peter Senge
12. "I wanted to change the world. But I have found that the only thing one can be sure of changing is oneself." ― Aldous Huxley
13. "You cannot change anyone, but you can be the reason someone changes." ― Roy T. Bennett
14. "I find the best way to love someone is not to change them, but instead, help them reveal the greatest version of themselves." ― Steve Maraboli
15. "Sometimes the slightest things change the directions of our lives, the merest breath of a circumstance, a random moment that connects like a meteorite striking the earth. Lives have swiveled and changed direction on the strength of a chance remark." ― Bryce Courtenay
16. "Change is the end result of all true learning." ― Leo Buscaglia
17. "Changing is what people do when they have no options left." ― Holly Black
18. "Pessimists are usually right and optimists are usually wrong but all the great changes have been accomplished by optimists." ― Thomas Friedman
19. "Change course, but don't give up." ― Roy T. Bennett
20. "The changes we dread most may contain our salvation." ― Barbara Kingsolver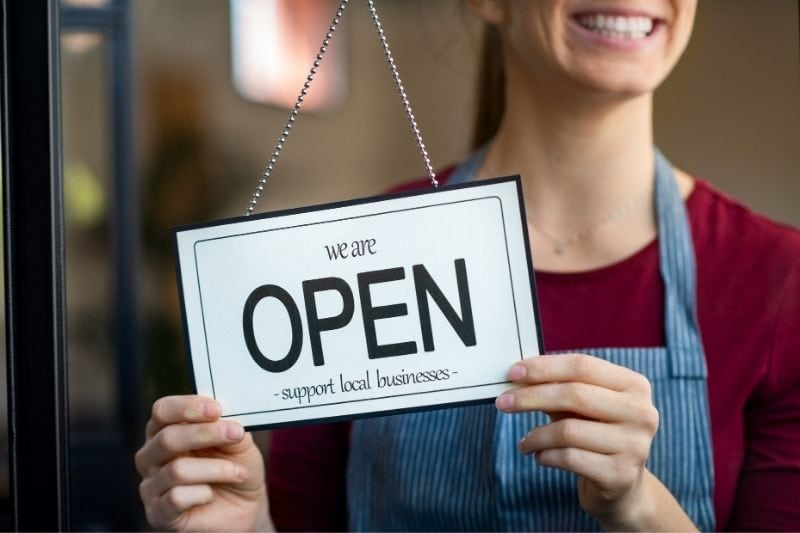 See also: Positive Thinking Quotes: 170 Deep Sayings To Inspire You
Hopefully, these motivational quotes about change have helped you embrace and adjust to your new reality.
Remember, those who refuse to change can never really grow so no matter how bad things seem right now, give it time.
You'd be surprised at how much beauty you can find amidst unexpected changes. Sure, a new beginning can be daunting but it can also be the best thing that has ever happened to you!
For once, let life take you where you need to go and instead of resisting it, welcome it and see what happens.
See also: 146 Thankful Quotes To Inspire Gratefulness All Year Long