Figuring out the best date ideas for teenagers can be a bit complicated, because, how much can you really do when you're strapped for cash? Turns out, a lot.
Contrary to popular belief, you don't have to spend a lot of money to impress your date. Actually, sometimes, you don't even have to leave the house. Don't believe me? Keep reading and see for yourself.
I'm sharing some awesome yet cheap date ideas that won't disturb your modest budget but still lead you to a great date!
I've got you covered on all fronts. Whether you're in need of winter date ideas, first date ideas, how to up the ante on the next date, or woo them on a night in, you'll find it all here.
High school is taxing enough on its own, so the least you can do is surprise your bae with some cute date ideas that'll knock them off their feet and seal a second date.
Below, I bring you fun, cheap, and cute teenage date ideas for a romantic date ensuring a helluva good time.
See also: 100 Deep Questions To Ask Your Date If You Really Want To Get To Know Them
Fun Date Ideas for Teenage Couples With A Limited Budget
Indoor rock climbing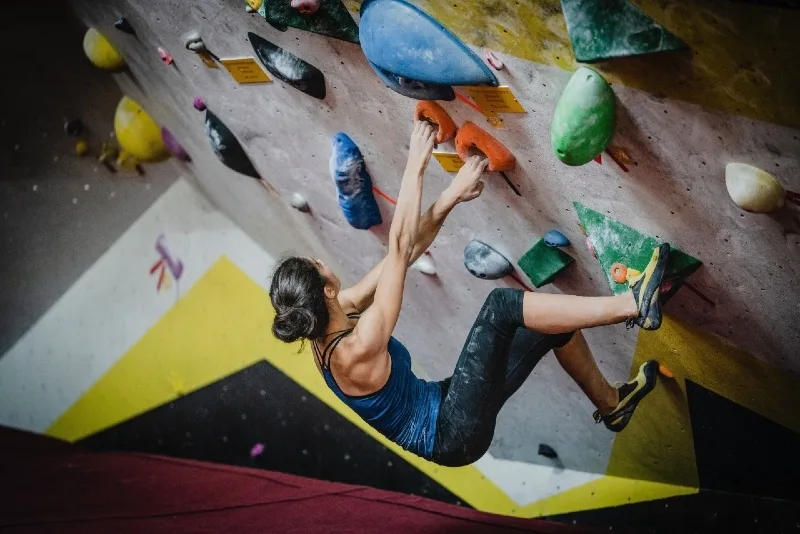 Too scared of the real thing? No problem, find the nearest rec center where you can enjoy a safe (yet just as exhilarating) version of rock climbing and impress your GF/BF with this unique date idea.
I've always been a firm believer that nothing ever grows in the comfort zone. Do the things that scare you the most and see what you (two) are really made of!
Make a relationship time capsule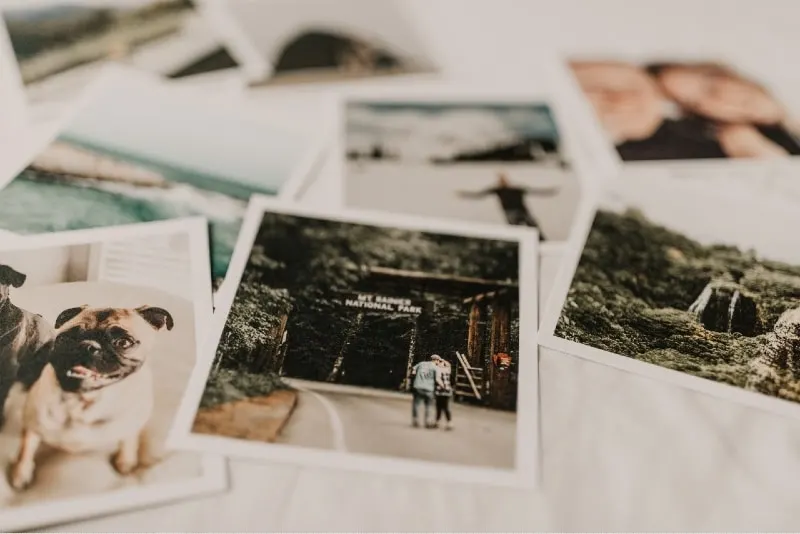 I've always loved the idea of doing this, but never really got to actually do it. So why not try it? Put all your cherished photos and anything of sentimental value in the capsule and set a date for when you'll dig it out.
I can only imagine the exhilarating feeling upon finding it all those years later. It's going to be a really special moment seeing everything that made your relationship so special.
And rest assured that no matter what happens in the meantime throughout your high school experience, nothing can replace your memories.
Related: 30 Morning Date Ideas To Awaken Romance
A group date to an amusement park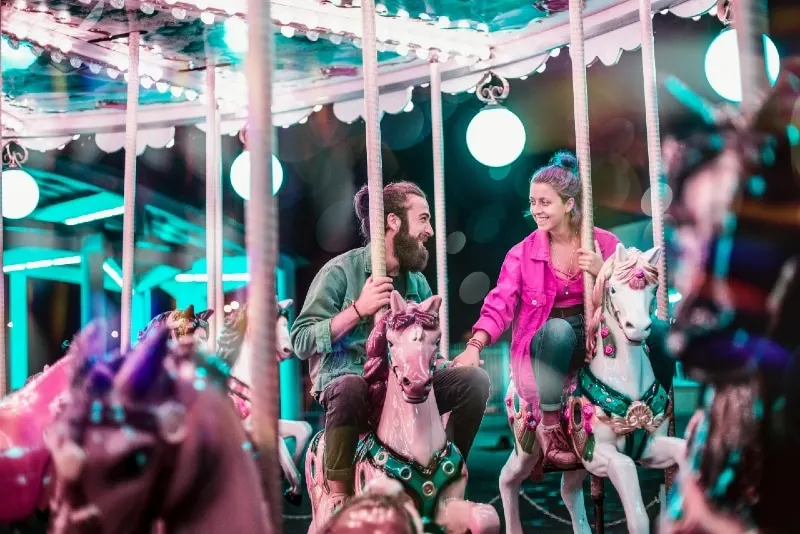 Amusement parks are known to be a bit pricey I know, which is why encourage you to check out things like Groupon where you can get great deals!
This will significantly cut down on costs and ensure a great time had by all without spending a fortune. And what better way to spend an entire day than with your favorite couple?
Organize a fun scavenger hunt
Scavenger hunts are just the best! You can switch it up every single time. For example, it works fantastic for bookstores, museums, public parks – any place that might seem ideal. Why not give it a shot?
This is also the perfect date idea for a double date.
Get a printable of everything your scavenger hunt will contain and be fully prepared for a night of unexpected debauchery (I'm being a tad dramatic, but you get the gist).
Karaoke night at home
Don't worry if you can't go to a bar since you're under 21, simply organize a great karaoke night at home with your besties. Personally, I'll take any opportunity to belt some tunes, I just love singing too much.
And the thing is, even if you're not a Celine-type talent, who cares?
It's not about bringing the house down with your vocal chops. It's about having fun with someone you love and laughing at each other's failed versions of "My heart will go on."
Go to a carnival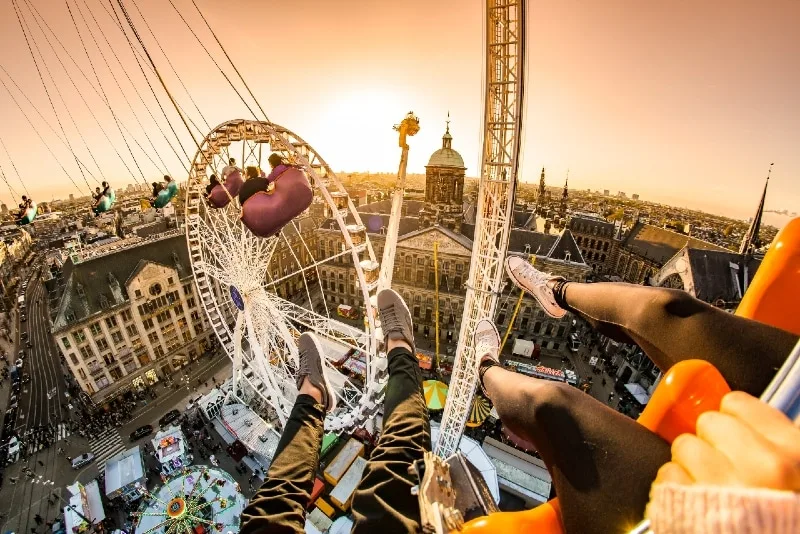 Carnival is one of the coolest date ideas for teenagers. Who can resist having some fun with your date sharing a funnel cake and enjoying copious Ferris wheel rides?
And to add to the romance, steal a kiss at the top of the ride, and maybe take some cute selfies?
Park BBQ and throw a frisbee around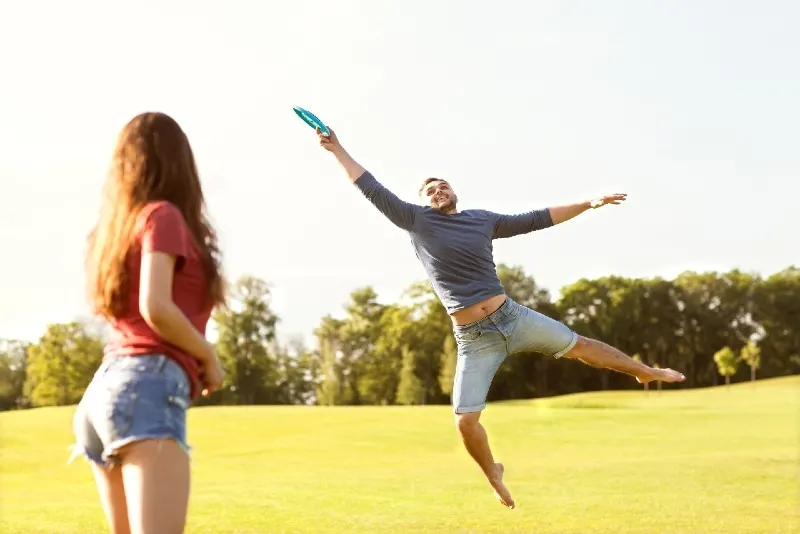 One of my favorite dating ideas ever! Why? Because it includes food, sports, and bae. The perfect combo, don't you think?
Of course, you're going to want to pick an ideal day when it's warm enough and, if you're lucky, sunny. Maybe play some tunes via your smartphone and enjoy some fun in the sun while the weather still allows it.
Set up a projector and watch a movie in your backyard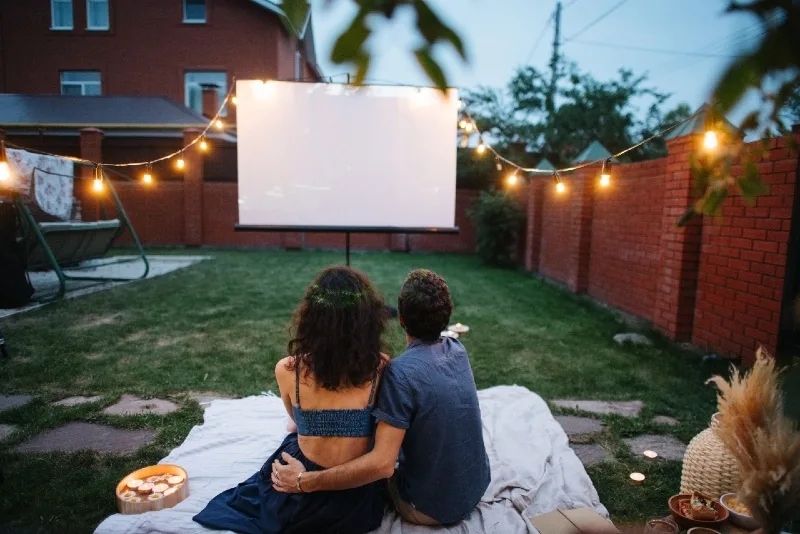 Now this is what I call being creative. While there's nothing wrong with just watching a regular movie in the den, why not go the extra mile for a romantic feel to it?
Set up the atmosphere, maybe light some candles, throw a few cushions around, and prepare everything so that when your date comes, they're completely taken aback.
Pro tip: Make sure your parents are okay with this first, and out of the house for a few hours of uninterrupted fun.
See also: How To Ask For A Second Date: Golden Rules To Keep Things Going
Flash mob fun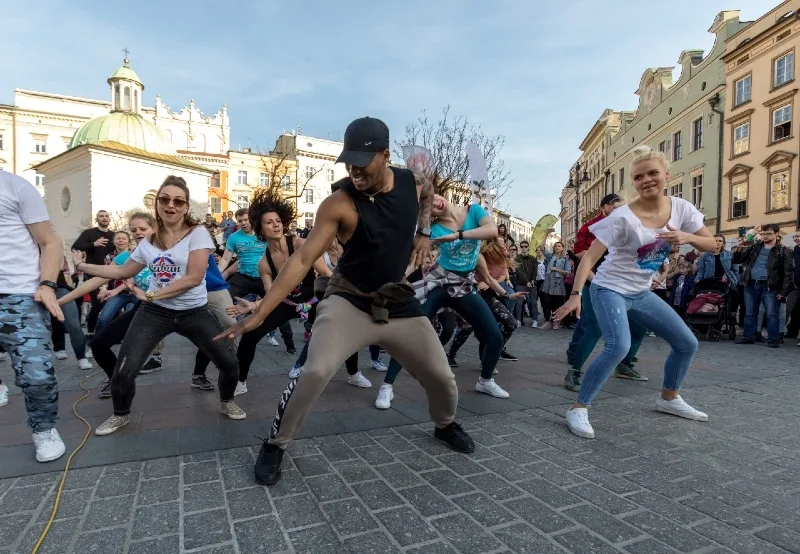 You didn't see this one coming, did you? This is one of those really good date ideas that'll leave you both with some awesome memories for a long time to come.
And you'll have a video of you dancing in the middle of a full mall completely in sync with a whole bunch of strangers along with your bae. Do some digging online or create your own flash mob – it's really not that hard!
All you need is lots of participants (friends, co-workers, family), a vibey tune, and someone who can break down the steps for you. If you can dream it, you can most certainly achieve it.
Host a game night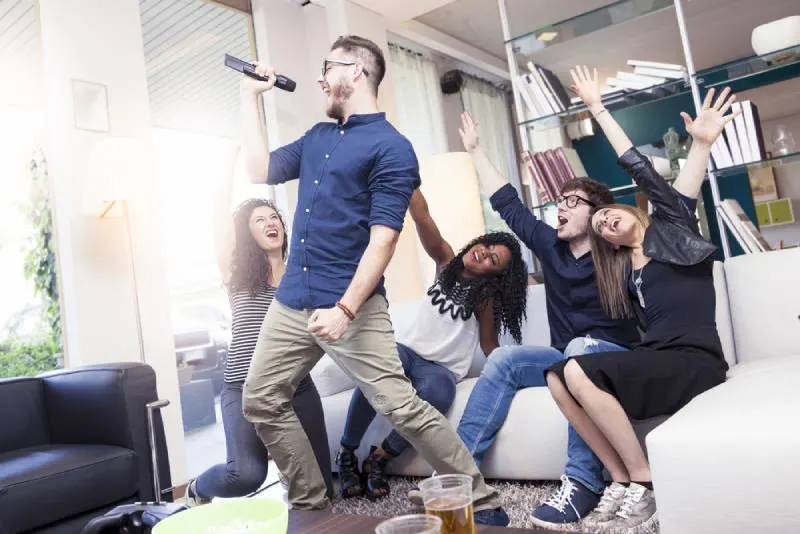 Here's a totally affordable date idea for teenagers anywhere. Board games, snacks, good music, and all of your closest friends guarantee a night of fun and winning.
Playing board games is effortless and almost free of charge. If all of you chip in for the snacks and drinks, you won't spend more than a few bucks.
Glow-in-the-dark bowling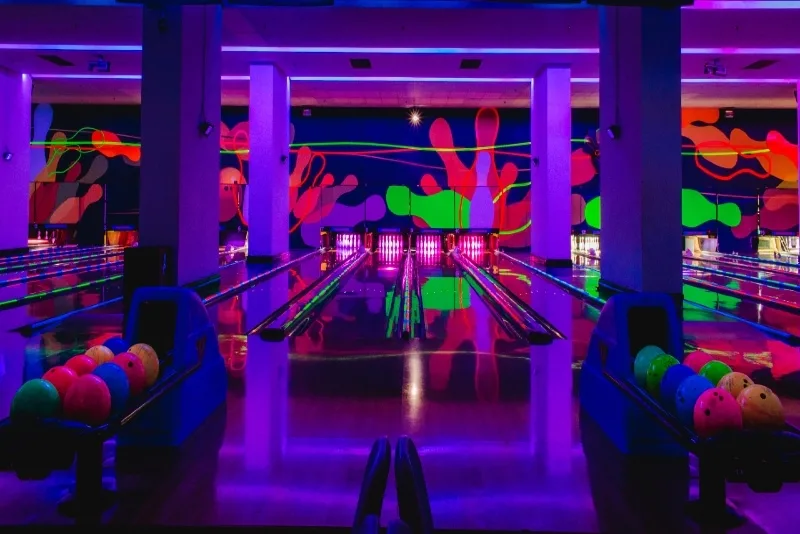 If you want to go all out, this is your winner. Some bowling alleys offer special nights of fun in all kinds of forms. One that I'm mad about is glow-in-the-dark bowling.
Check out whether there are any nearby bowling alleys that offer this (maybe under a different name?) and see when it is. If it's within your curfew, you're golden! Take your date and take bowling to a whole new level.
This is one of the best first date ideas that'll knock your date's socks off.
Visit a cute new local eatery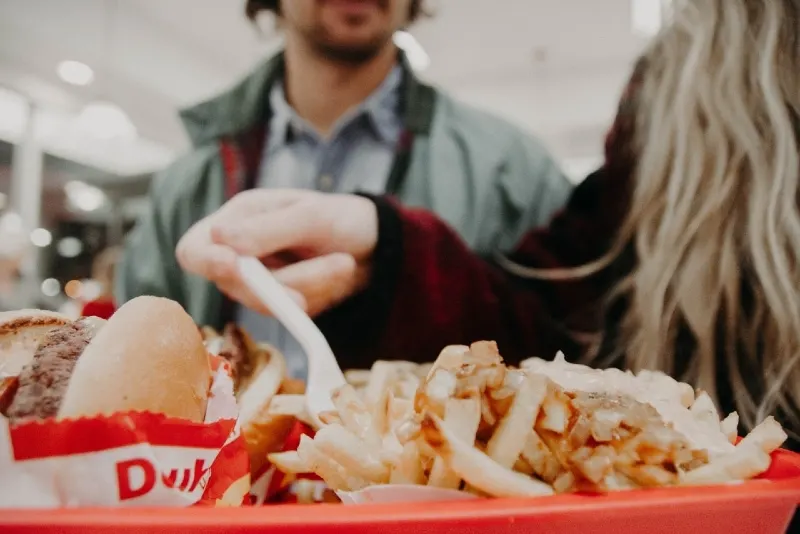 Why do I love this dating idea? Let's see. It's cheap, cute, and nearby, plus you're uninterrupted to talk and get to know each other (or deepen an already strong bond) over great food that might just become your go-to.
When you think about it, what's not to love? Sometimes, simplicity is key. At times, go all out and impress them with your creativity, but if you're way past the first date stage, this will be perfect.
Go to the arcade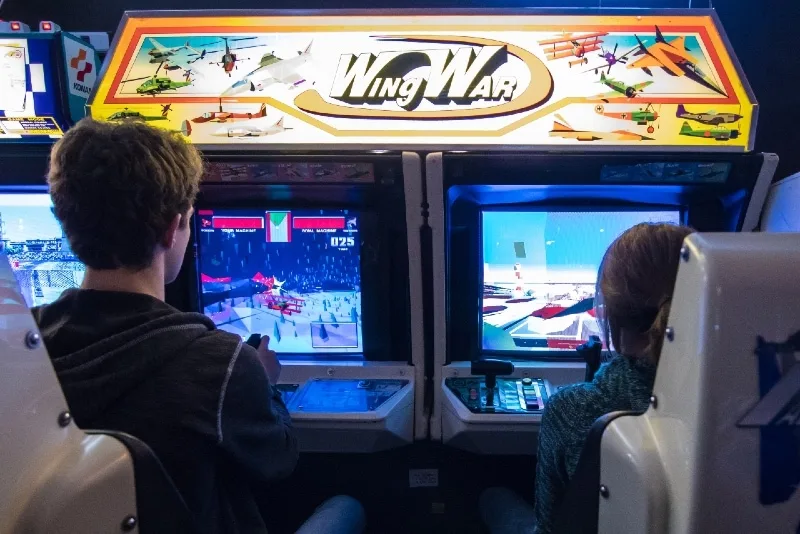 Have a laugh together with friendly arcade competition, or opt for whack-a-mole and skee ball. If your bae is into games, awaken the nerd inside them and surprise them with a date night tailor-made for them.
Ride your bikes somewhere scenic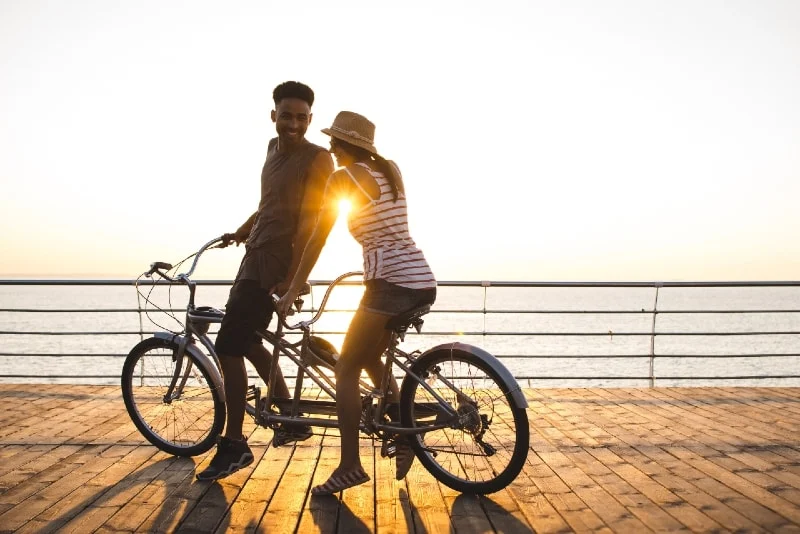 Don't you just love biking? It's a great alternative to a car ride and much more economically acceptable. Here's my suggestion.
Grab your bikes and go somewhere beautiful, scenic, and peaceful. A bike ride is great for your overall health, you won't have to spend money on gas, and you can enjoy the views the whole ride through.
It's romantic, fun, healthy, and definitely different than your regular date. Who knows. You just might find your new favorite spot and it'll become your special place for just the two of you.
Visit a botanical garden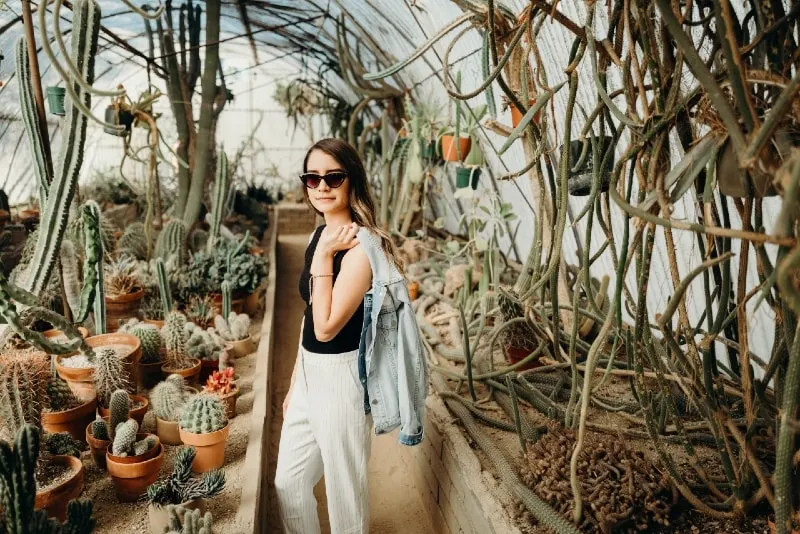 Here's a fun way to spend an afternoon and nail your summer date. When's the last time you visited a botanical garden (if ever)? Here's your chance.
Make sure to find out when it's open (hours change according to seasons) and surprise your date with this innovative idea.
Connect with green spaces, get inspired, and educate yourself, especially if you have a garden at home.
Fire pit fun
Don't you just love the mere idea of a cozy night under the stars by a fire pit? If the weather allows it, make sure to enjoy some cuddling time with bae by a flickering fire.
Ask your parents if they can help you set up the whole thing (it's really not that pricey), grab a blanket, roast marshmallows, and bond over some great convos in one of the most romantic settings.
Go to a water park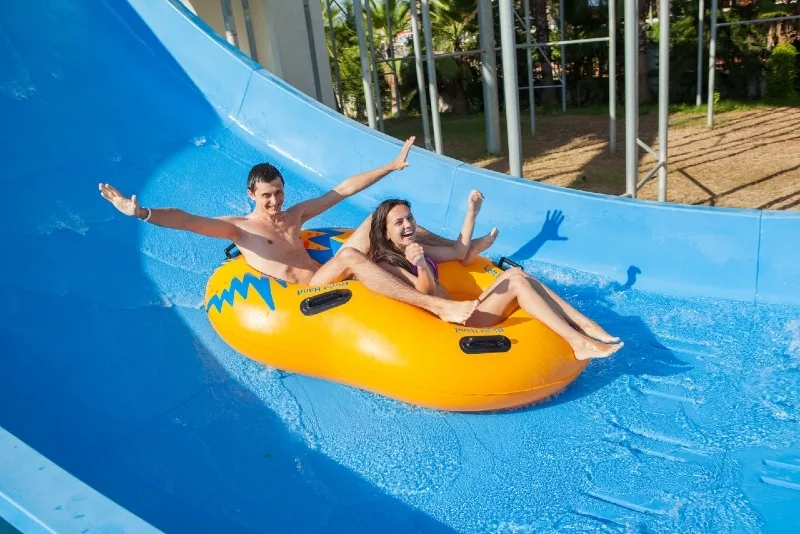 Talk about the perfect summer date idea! Waterparks are a great chance to cool off, try out a bunch of fun activities, and save some money.
Who doesn't enjoy swimming activities? It's a really relaxing environment, so if this is your first or second date, it won't be as awkward as it might've been if you went to dinner at a quiet restaurant.
See also: 6 Things To Consider Before Going For The Second Date Kiss
Visit your local animal shelter and play with the animals
Why is this a great date? Because it allows you to do something meaningful and selfless, you get to walk and play with the cutest animals who are so grateful for your attention, and you do it all alongside your partner.
In my book, this is one of the best date ideas for teenagers. It costs nothing, it's extremely fulfilling, and you'll have loads of fun and cute photos from the day.
Heard of sumo checkers?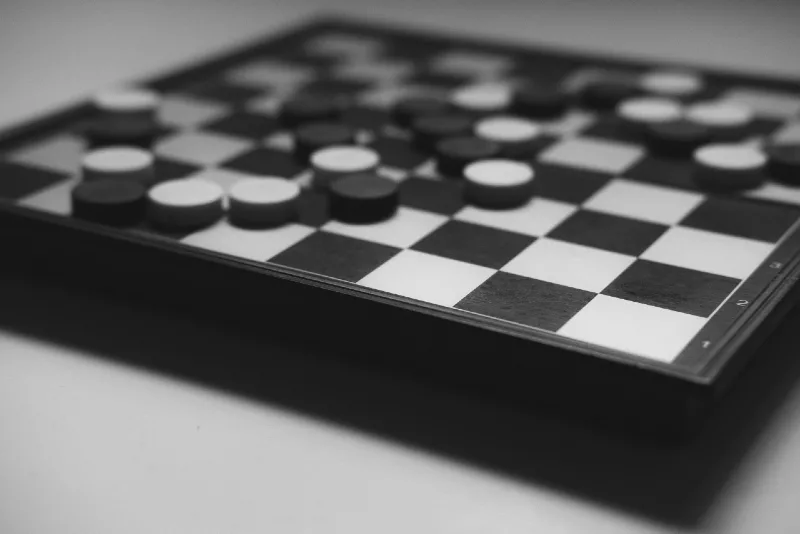 Now, this is a hilarious idea for your date. Here's how it works – you play regular checkers, with the only difference that every time you lose a piece, you must put ON an additional article of clothing!
This could get really funny, really fast.
Cook together at your (or their) place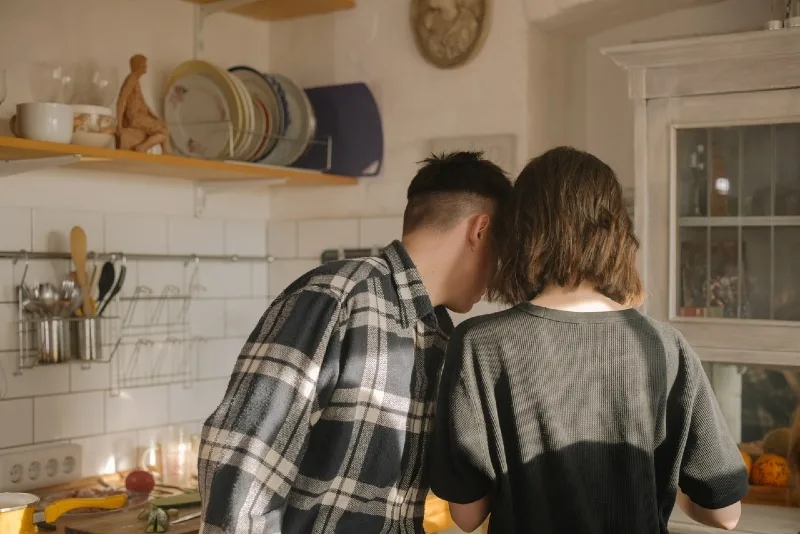 For a fun twist, go to the grocery store together, stock up on everything you'll need, and make a full day of it. Don't forget about the dessert!
Win them over with your food and you'll never be able to get rid of them (in the best way though).
Stargazing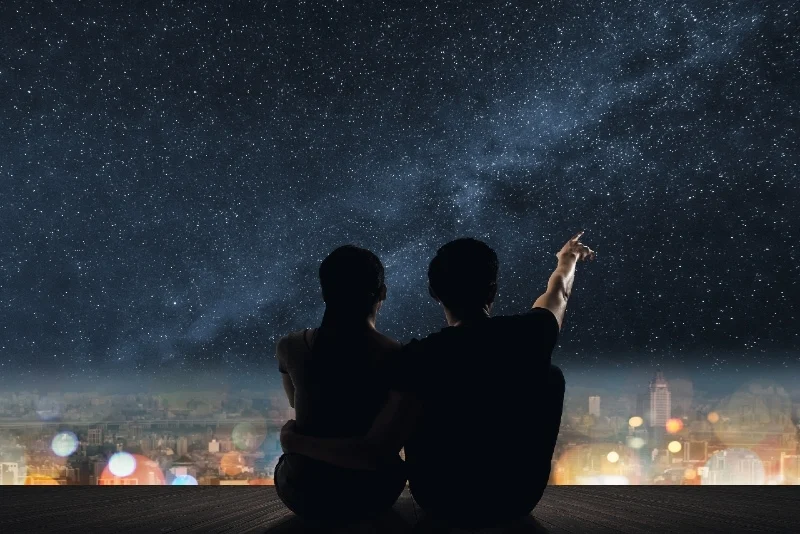 Stargazing is a perfect romantic date night idea for teenage couples. Grab a blanket, some food, beverages, and perhaps do some research on constellations to impress your crush even more.
An old-fashioned coffee date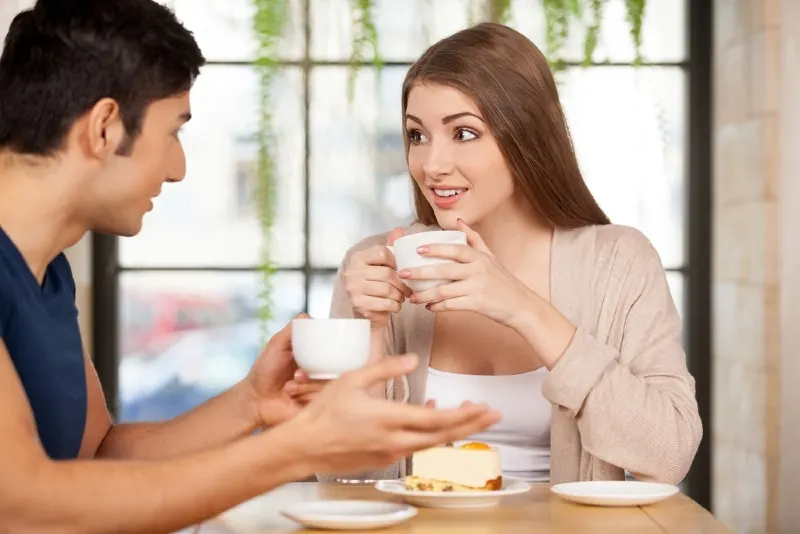 Why is this one of the best date ideas for teenagers?
Let's see. It's cheap (major plus), it's great for meaningful conversation (with no interruptions), plus it gives you a chance to explore new coffee shops you haven't tried before.
Window shopping fun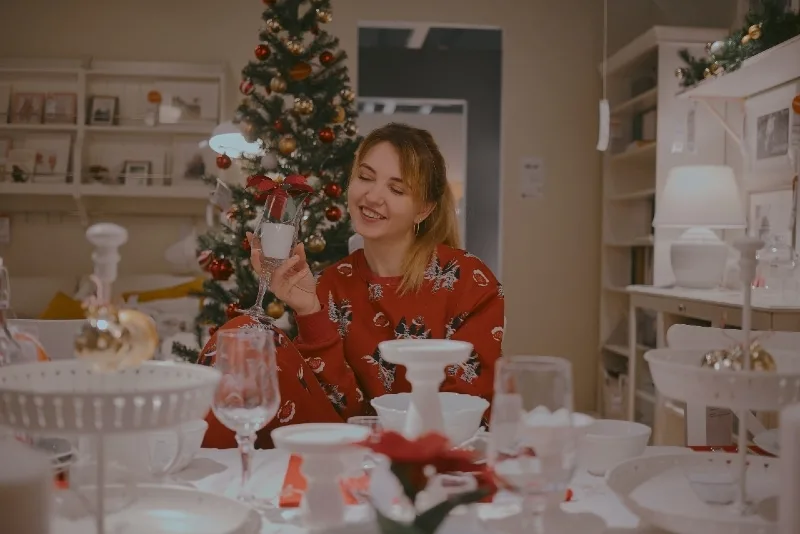 Obviously, this won't cost you a thing, but it can be loads of fun! You'll check out what each store offers and if you see anything you like, you can go and get it when you save enough money.
And bonus points if you pay attention to what your bae likes – hello, birthday or Christmas gift!
A photo booth tour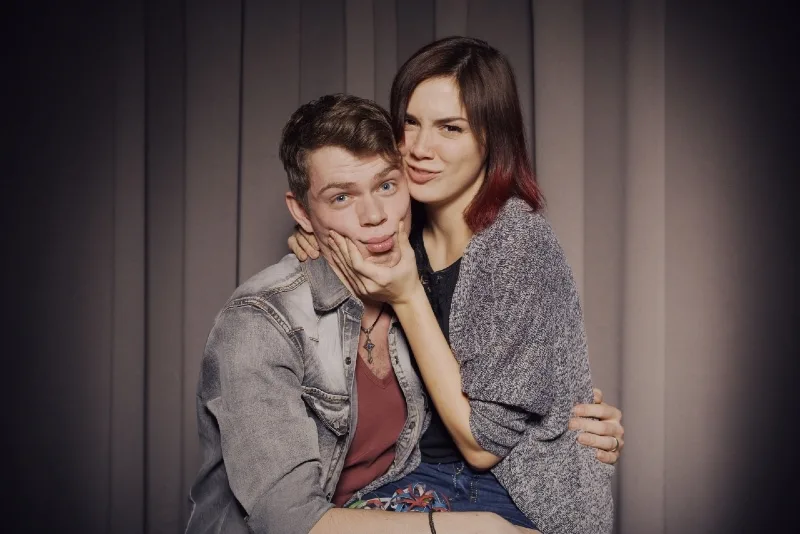 Drive to as many photo booths in your area, spend just a few bucks and get some good photos with bae! A day of fun is guaranteed, plus you'll have plenty of crazy cute photos to remember it.
Hate-watch a movie together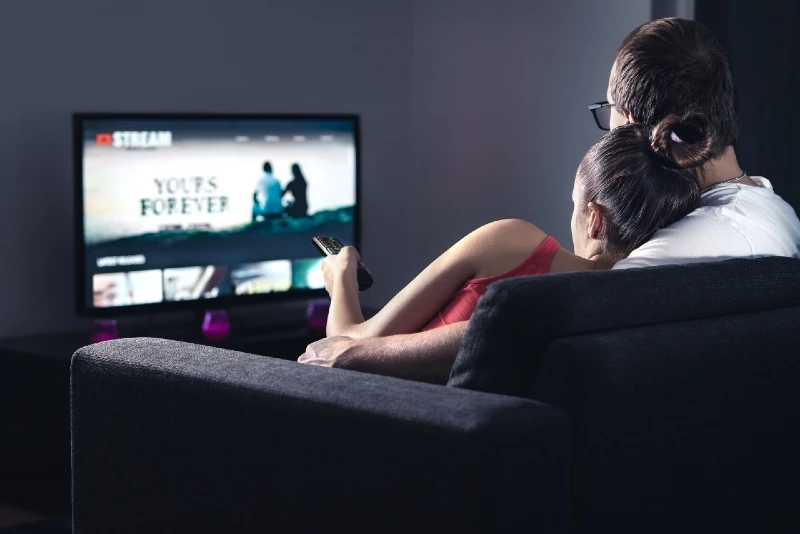 What's your favorite hate-watch movie? Mine is the Twilight saga. I'll be honest with you. A long, LONG time ago I used to be a fan (don't judge, I was a teen myself).
But as I grew up, I realized how messed up it was on so many levels.
But in all honesty, despite all that, I still enjoy hate-watching it with my man, purely because it's loads of fun laughing at all the stuff I used to drool over. Do you have your go-to hate-watch movie? If not, try it out!
See also: First Date Questions: 210+ Questions For First Date Success
Go-karting!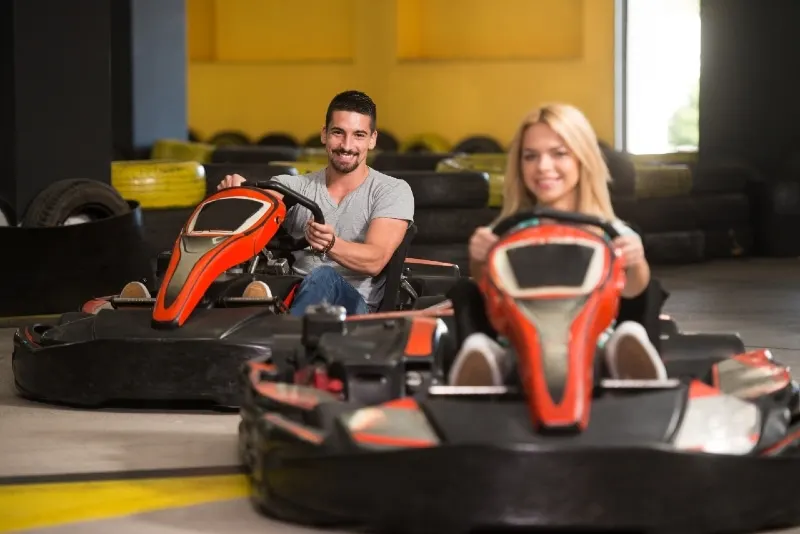 Cars, speed, the chase, adrenaline… should I go on? Go get your bae and get your go-karting on. I know I don't even have to say how wicked fun this is.
The only problem that I can think of? You might want to go again, and again.
Visit the zoo
Here's a fun date idea! Go to your local zoo and spend an entire day with the animals.
Just like at the animal shelter, this is a great chance to bond, take pictures with every possible animal there, and do something different.
Play laser tag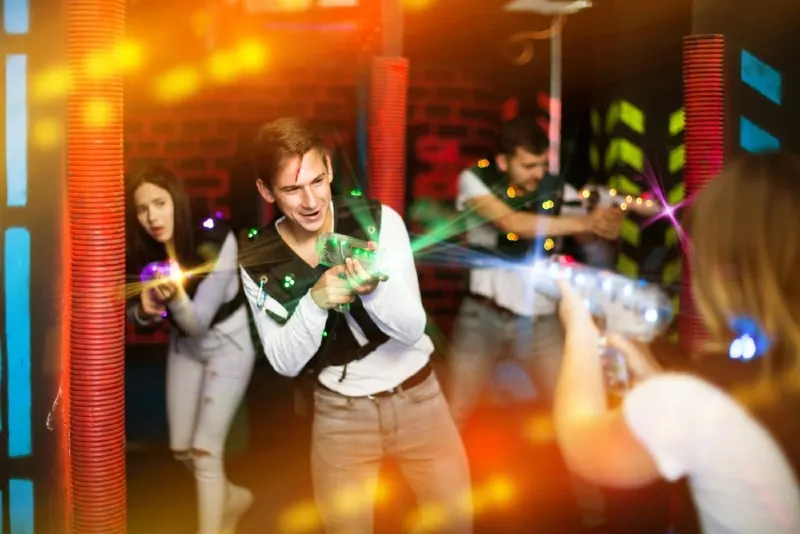 If you haven't already, I highly suggest that you try laser tag ASAP. Gather your crew, make it a group date, divide into teams, and let the best team win. (Just make sure you're on the same team as your bae).
Lounge around a pool (indoors if it's cold)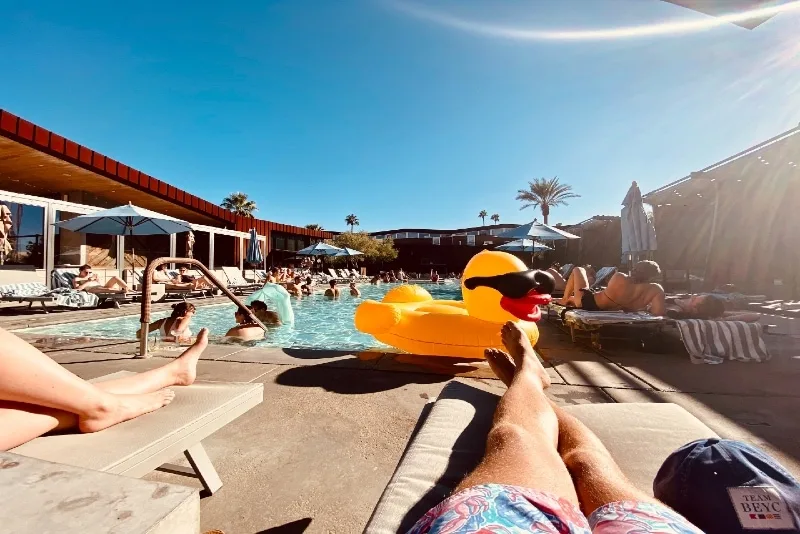 Instead of opting for the good old Netflix marathon, go outside, swim a little, talk, eat fries, and bond with your date. And if it's too cold outside, not a problem, you can always go to an indoor pool.
So basically, you get to enjoy this all year round. It really doesn't matter if it's winter, summer, or autumn. Indoor pools are here for all the water babies who need their fix.
Go to the nearest food festival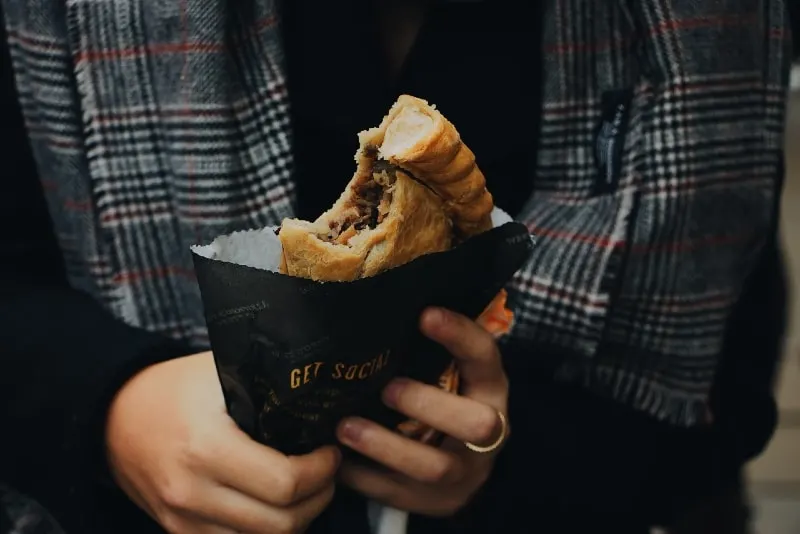 Have you ever been to a food festival? If not, what are you waiting for? They are, simply put, the best!
You get to try so much delicious food for really affordable prices and see what else is out there other than your go-to meals.
So, find out if there are any upcoming food events around where you live and plan your next date around it. I'm sure your date will be impressed with this unique idea.
One thing's for sure: You'll definitely be full by the end of the day.
Go see a play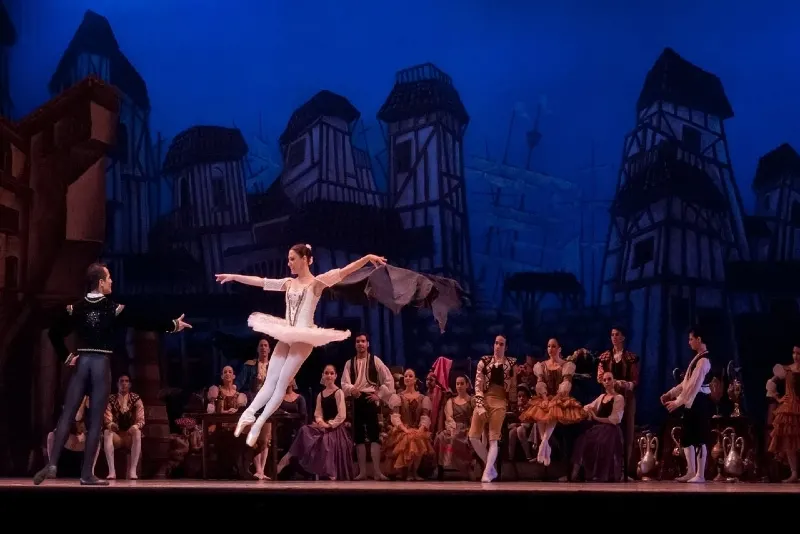 Sometimes, why not do the grown-up version of a date? Find out about the next productions in your town, educate yourself a little bit about it, and suggest it as a refreshingly new idea.
You'll most likely leave it impressed and in awe, and end up making it a habit of checking out plays on a semi-regular basis.
Fly a kite on the beach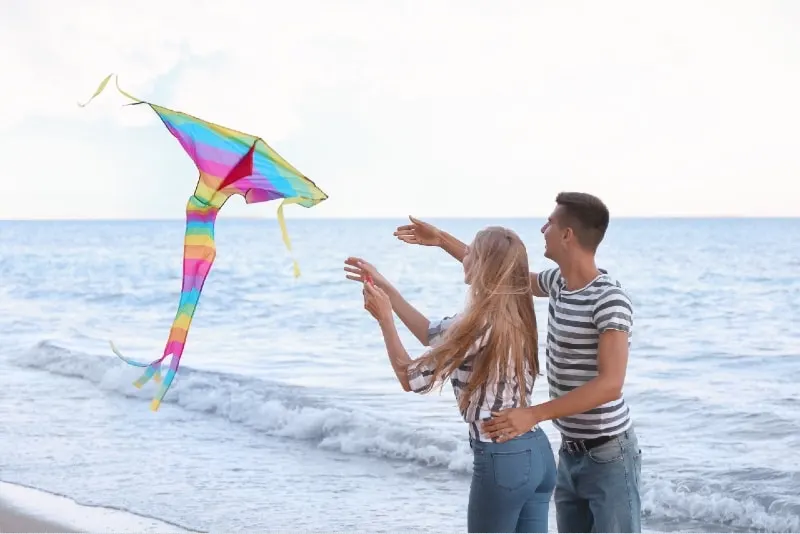 Awaken your inner child, grab some ice cream, fly a kite all over the beach, and laugh your tail off. Life's too short not to give in to those childlike cravings we sometimes get. If anything, it's relaxing and pure fun.
Fun in the snow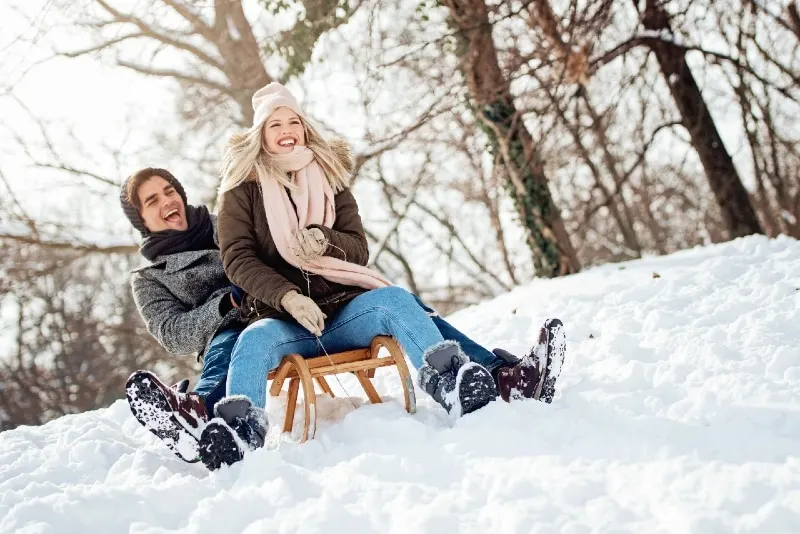 Winter date idea alert! You're never too old for some fun in the snow! Make a snowman, play tug-of-war in the snow, build a city of snow sandcastles, go on a sleigh ride, and a bunch of other winter-appropriate activities.
Don't take yourselves too seriously. When it comes to cheap date ideas, this is one of the top ones. Plus, afterward, you can go inside and warm up over a delicious cup of hot chocolate.
Go mini-golfing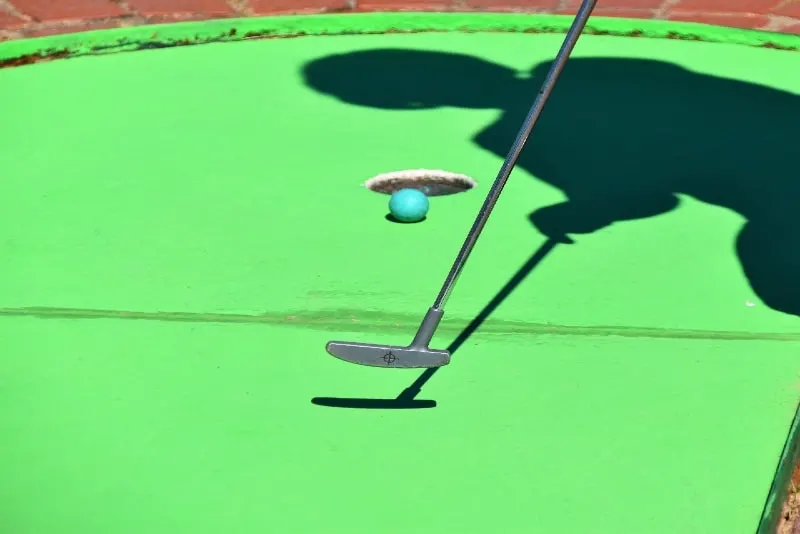 Might be cheesy, but it's just too much fun to pass on! You don't even have to be good at it or anything. The more you laugh at each other, the more you'll bond and the fonder memories you'll create.
My favorite memories with my men are precisely those where we laughed like crazy at each other's mishaps and adventures that didn't exactly go to plan.
See also: What Should I Do Right Now? 33 Fantastic Ideas To Try ASAP
A chili cook-off
I've tried this myself so you can rest assured that it's really as cool as it sounds.
This is a fantastic way to get out of town, enjoy something different, and just walk around exploring (ask a parent to give you a ride or catch a bus).
You'll get to taste all kinds of chilis (you have no idea how many there are!), have some insightful conversations with the locals, and all that for totally reasonable prices. Check it out and see for yourself.
Start your own private book club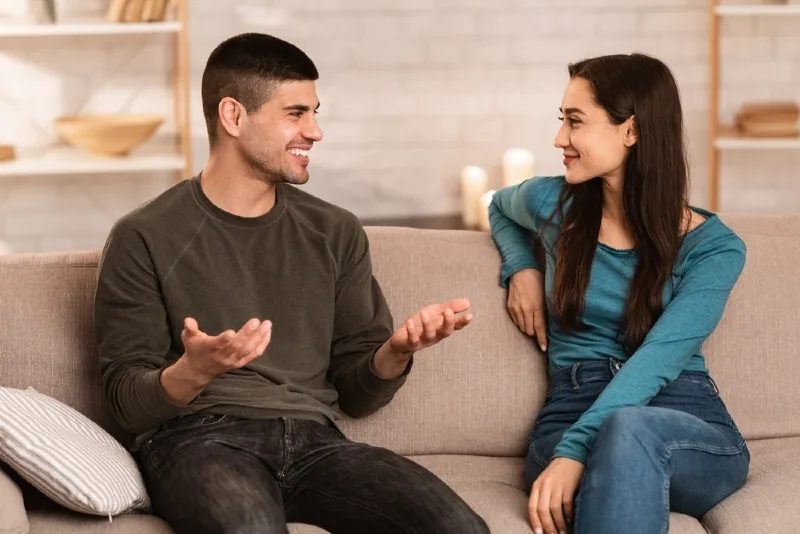 Create a book club for just the two of you. Decide on the optimal time to read each book and set a date for each session. Prepare some snacks and juice, and discuss it in detail.
It's fun because you'll realize how much you actually have to say, and it'll give you a great chance to see how eloquent and opinionated the other one is (which you may or may not have known).
Hit up your favorite smoothie joint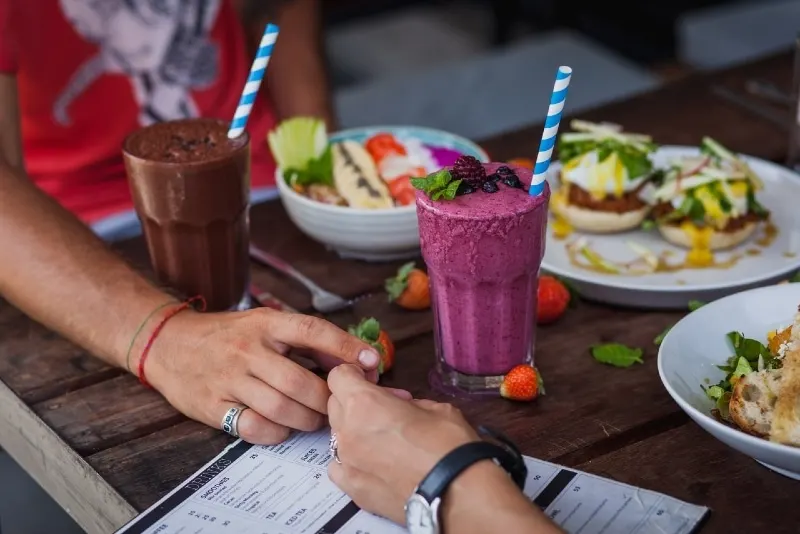 Do you even have one? If not, even better actually. Try out a few for the sole purpose of figuring which one you like best and make it your go-to smoothie joint once you find a winner.
That way, you'll always have your place and you'll both know exactly where to go when you're craving some delish smoothies.
Canoeing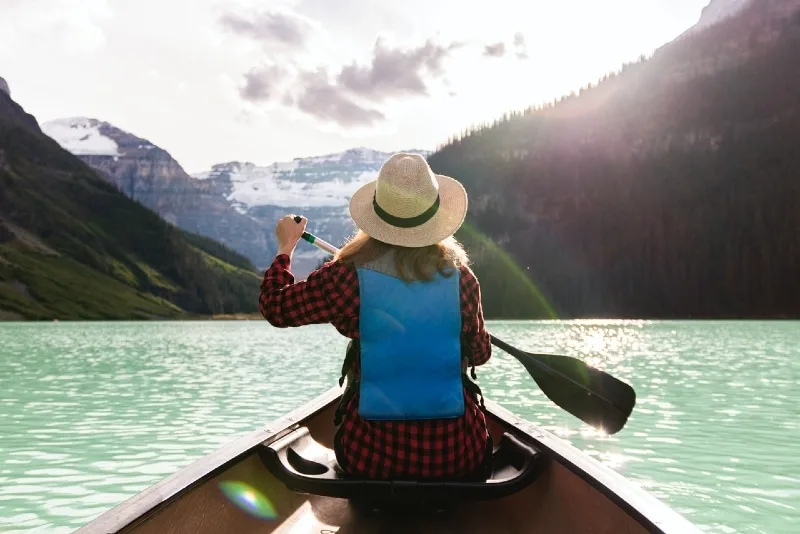 I really hope that you live somewhere near a river or lake because this is a really priceless experience. It's so soothing and serene.
Why? Because it's just the two of you, not a person in sight, so you can enjoy the peace of it all.
Plus, I really love water, so any opportunity to do something water-related, I'm on board (pun definitely intended).
Catch a free ferry ride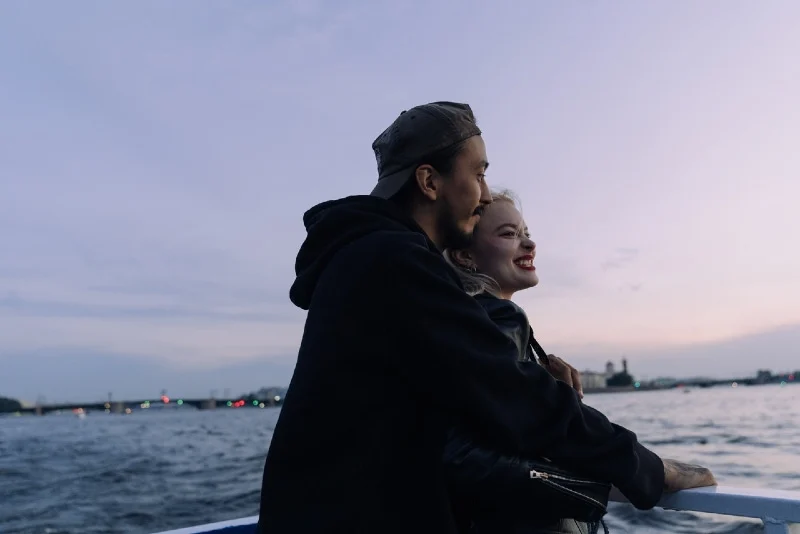 Here's how you can level-up from canoeing (which is fantastic on its own too, don't get me wrong). But if you can, do whatever you can to catch a free ferry ride with your bae.
Go somewhere for the day, and just forget about the world around you. Enjoy the fresh air, deep blue water, the amazing views, and the best company. If your parents are okay with it, you're good to go.
Go thrift store shopping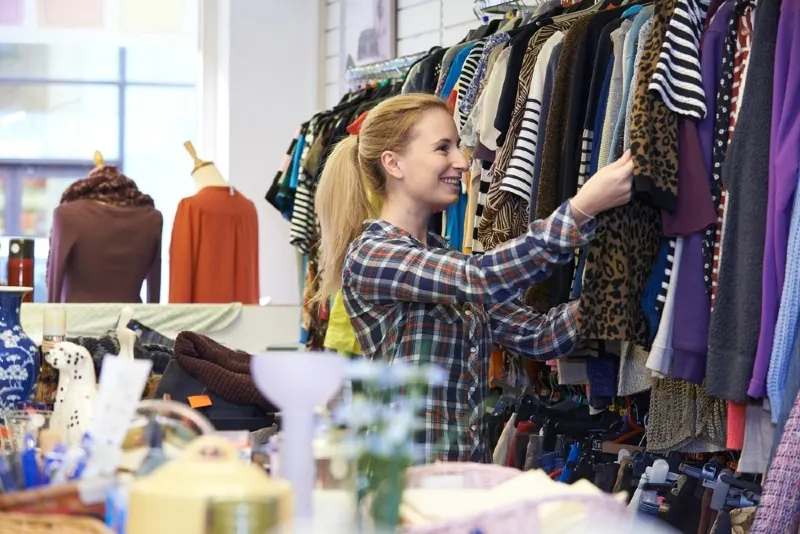 Thrift store shopping is a really cool way to get your hands on some high-end stuff and accessories at totally cheap prices. Plus you can always get some sort of a discount there.
Pro tip: Make it a point to both purchase an outfit that you have to wear at dinner later that day!
See also: How Many Dates Before The Relationship Becomes Official?
Get creative and paint together
Have you ever painted before? If not, you can't really know how talented you might be until you give it a shot. I was always reluctant to try because I was sure that I sucked, but lo and behold, I discovered a real passion.
This might not be the case for you but it really doesn't matter. It's all about trying new things and making gentle fun of each other if you turn out to be anti-talents. It'll be even more fun that way!
Solve a puzzle together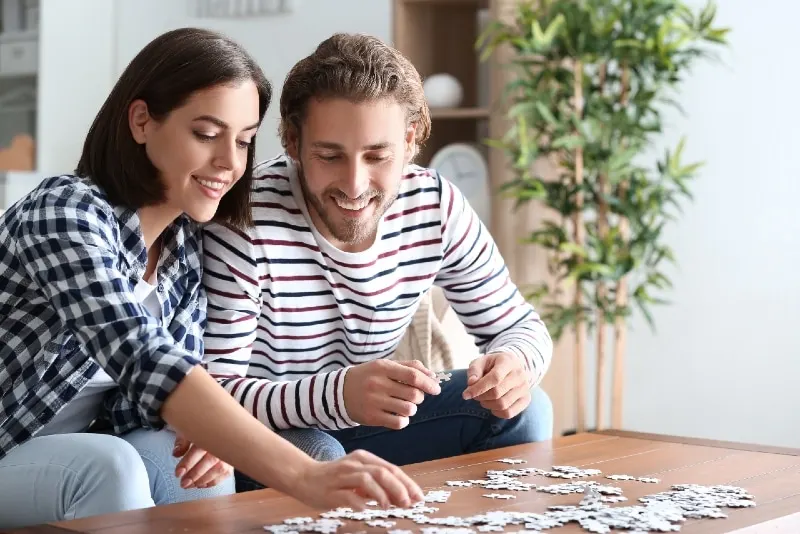 Get one of those huge puzzles that seem really difficult to solve, and make it your mission to do it together. Meet up one day, and give it your best shot. It's a great way to pass some time and have fun during rainy days.
It's one of those great date ideas for teenagers who are more of an indoorsy type of people. It's kind of awesome that you can have just as much fun at home with your date as you would if you went out.
Go ice skating
Here's another awesome winter date idea – ice skating! Did you know that you can actually get great student deals if you simply ask around?
Go take advantage of an ice rink near you and skate your tail off with your favorite person.
Ever been on a factory tour?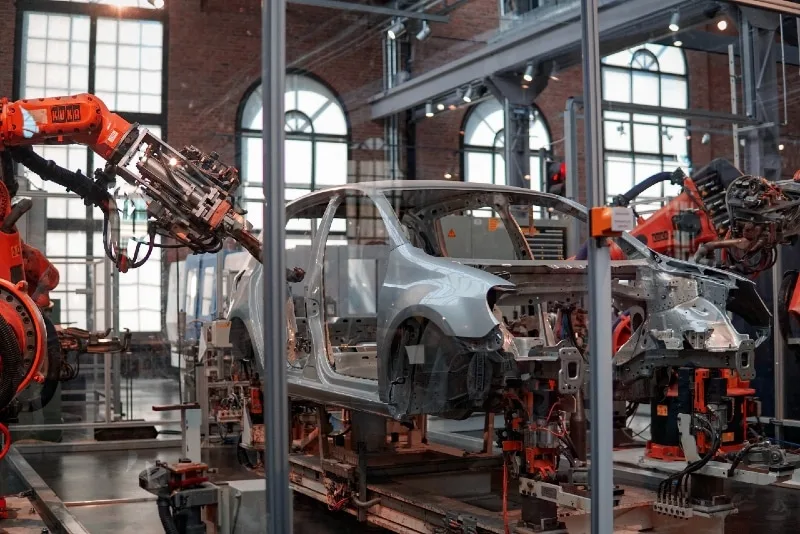 If not, you should totally go. This is an actual thing, and you can check the schedules of factories near you and find out more about something that has always tickled your fancy.
It's super fun and totally different from a standard date, yet, you'll also educate yourself and feel better for it.
A haunted woods date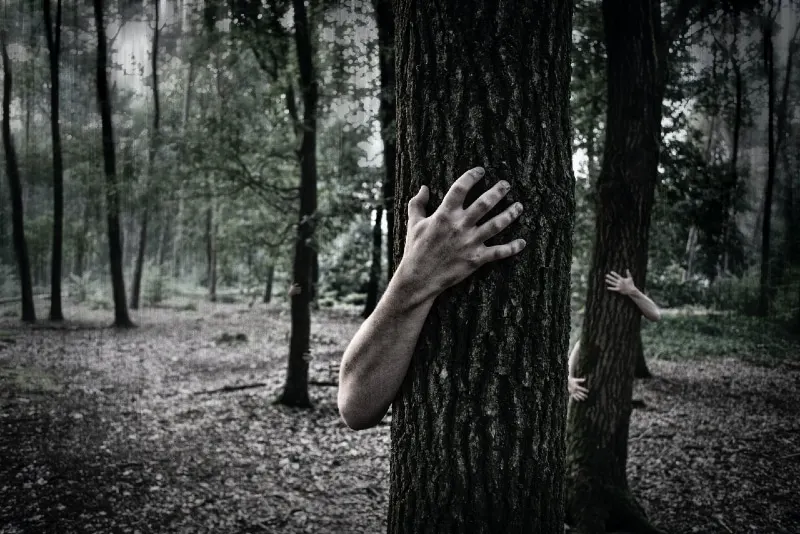 One of my favorite dates my man ever took me on was going through supposed "haunted woods." And let me tell you… it was spooky AF!
We actually chose to drive through it, but it's even better if you walk (or should I say run).
Sit at a dock and watch the sunset together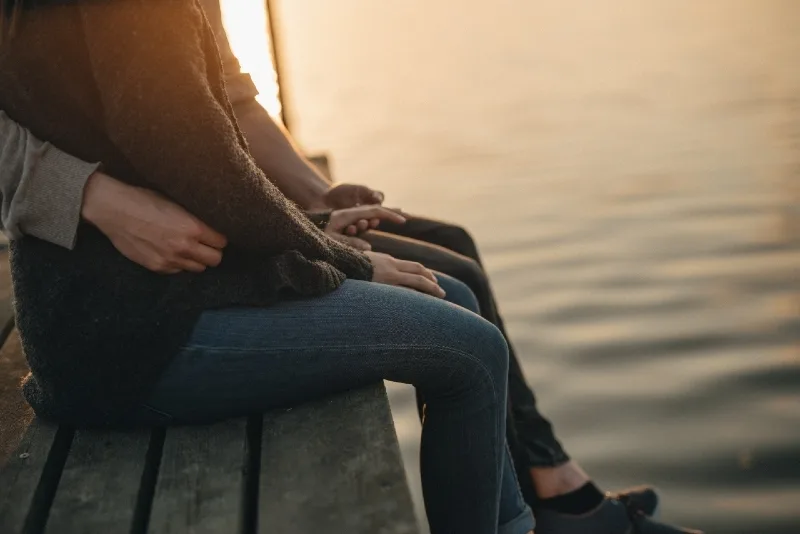 As you've probably noticed by now, I'm all for the exciting, exhilarating dating ideas that are totally out there. But I'm also a sucker for simplicity and romance.
Sometimes, easy does it. Take your GF/ BF, sit on a nearby dock, lean into each other, and enjoy the sunset. It's peaceful moments like these that make you realize how much you truly enjoy someone's company.
Go to an escape room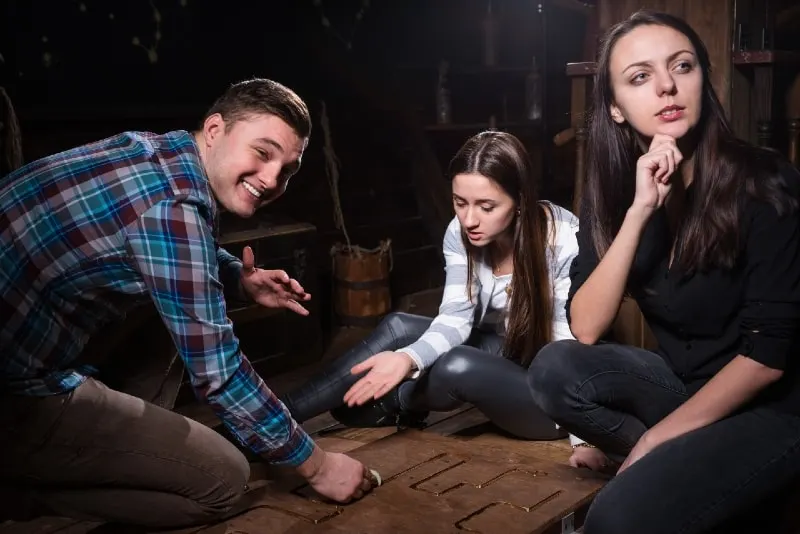 And for some crazy fun, escape room to the rescue! Do you know how it works? Basically, a group of people (make it a double date) are all locked in one room, with clues hidden all over the place that will help them get out.
You usually have an hour or so to complete the assignment, which is where the real test lies. Go see what you're made of and how you and your date would manage if you found yourselves in such crazy circumstances.
Make your own pizza night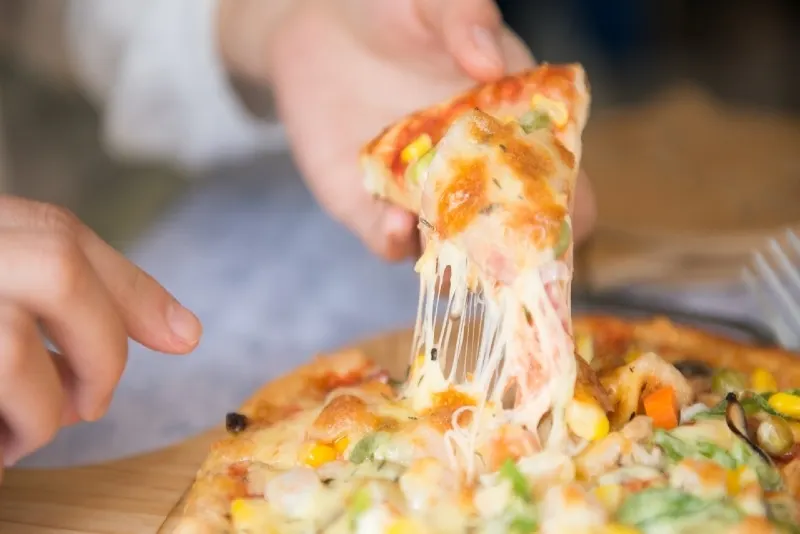 Pizza lovers, gather around. This is for you. You can make this a double date or if you prefer, do it just the two of you.
Figure out what kind of pizzas you'd like to make and make sure you have all the ingredients (and a working oven).
Don't skimp on the ingredients and put literally anything and everything that you'd like on your pizza. You never really know until you try.
So go all out, make as many pizzas as you want, then eat them while watching a good movie.
See also: 20 Fun Double Date Ideas You'll Wish You Had Thought Of Sooner!
(Try) a couple's yoga video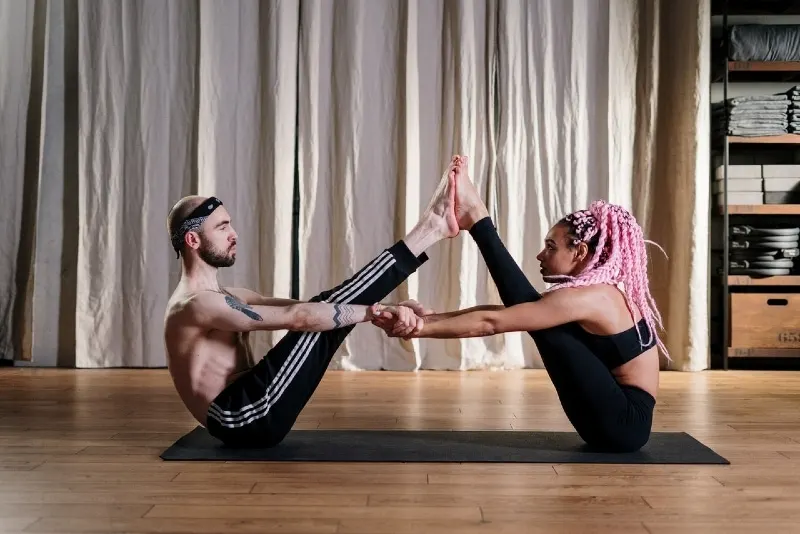 I made my boyfriend do this, and while he was totally reluctant at first, he warmed up to the idea because it turned out more fun than either of us had imagined.
Don't worry, there are yoga videos for beginners that won't make you feel like you're in way over your head. But in all honesty, after you've gone through a few of those, you'll see how beneficial (and fun) doing this can be.
Make some s'mores at home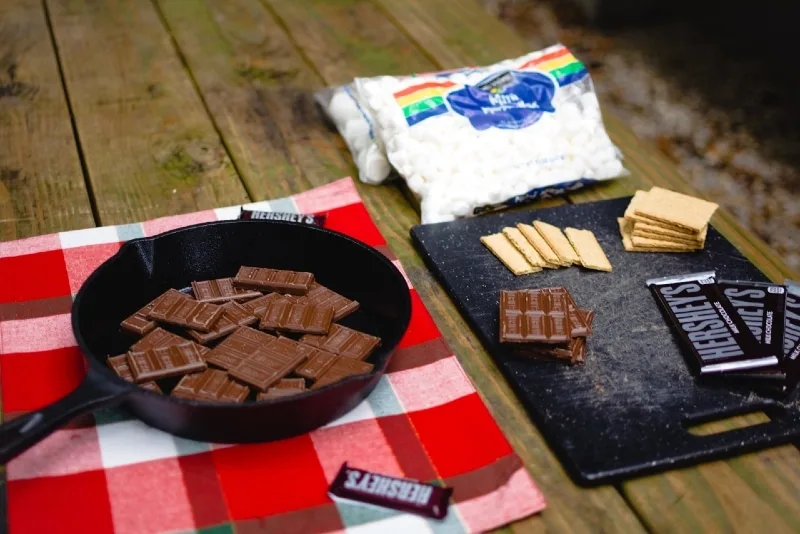 If you're not sure how to do it, there are tons of YouTube videos explaining the (very simple) process.
I know that s'mores are typically associated with camping, but you can totally enjoy them in the comfort of your own home.
It's all about being creative and foregoing those typical date nights that you always go for.
There's absolutely nothing wrong with staying in and watching movies, but every now and then, it's great for the relationship to try new stuff.
Final Thoughts
I've shared with you an array of awesome and insanely fun date ideas for teenagers that don't require a sky-high budget.
If you're more of an indoorsy couple, you can go for a game night or solve a puzzle together, which will help you bond. On the other hand, there are TONS of outdoorsy activities for all the adventure-lovers.
In my experience, trying out new things along with your partner can only strengthen your bond and help you see another side of each other that you don't often get to see.
While the comfort zone is a beautiful place, nothing really grows there. So go for an adventure and engage in activities that you know you'll be thankful for later.
There is nothing more priceless than memories made with the one you love. Especially doing fun stuff that you probably never thought you'd be doing (yet here you are.)
See also: Top 16 Signs He Wants To Date You Exclusively