All those wrong men and wrong relationships have emotionally drained me completely. Too many people have betrayed me, too many guys have hurt me.
My heart was broken way too many times, I'm still surprised at how it managed to heal and survive. For a long time, I was convinced that my soul was dead.
I was just living because I had to but I was completely empty inside.
Before that, I really thought that we all have a soulmate somewhere out there but then I accepted that there was no person who was meant for me in this world and I just made peace with that.
I made a decision, thinking about how it was the only one right for me. I decided to throw my hands up and stop fighting. I decided to completely give up on love and finding the one.
Well, that was my mistake actually. I should never have been trying so hard to find the one. I should never have been trying to force someone to love me or have been trying so hard to deserve someone's love.
Love isn't a thing that should be found, it actually finds us when we're ready to take it and welcome it in our life.
Pure and honest love is always clearly visible to our eyes as much as it is to our heart.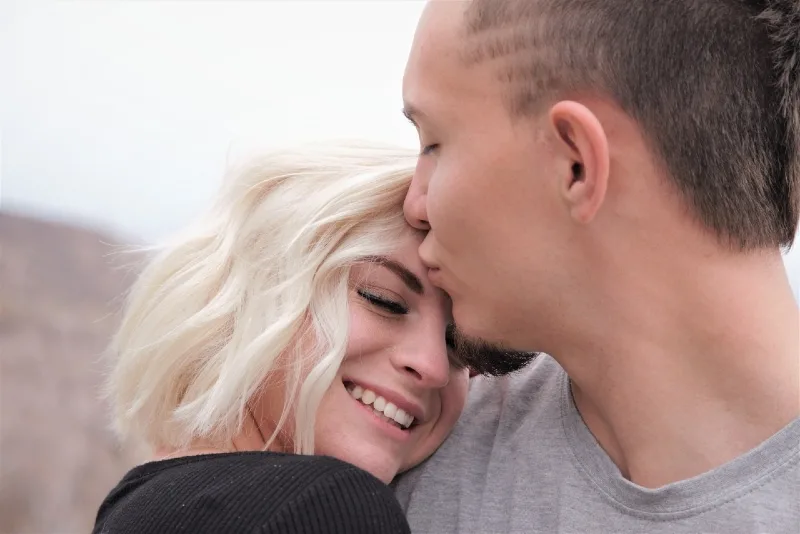 If there is love, you can see it from far away and if you have to prove anything to yourself to get someone's love and affection, then you're just wasting your time.
Just as I wasted so much of my precious time on people who never deserved even a minute of it.
Still, I'm not sorry for those mistakes and that waste. I embraced them all as my lessons and made something good out of them.
Something that's only now meant to teach me a life lesson and serve as a reminder of how I should never give too much of myself to other people and relationships.
Maybe I learned it all the hard way but the important thing is that I learned it and it completely changed my life. It made me the person I am today. Stronger, wiser, happier and most importantly, loved more than ever.
As I was standing at the most important crossroads of my life and was so close to giving up on love completely, he came into my life.
Love knocked on my door so unexpectedly. The first time I didn't actually invite it, it came. And from the first moment I saw it, I knew it had honest intentions and that it was there to stay forever.
I honestly hadn't expected it because I had just started thinking that it was never going to happen to me and I was slowly accepting that. But it did and it happened in a way I could never have even imagined.
He wasn't my type at all but still, he managed to fulfill all of my expectations. He didn't mind all those not so perfect sides of me and accepted me as I was.
He saw me at my best but also my worst and still loved me the same, exactly the same. I never had to prove anything to him because he trusted my heart from the moment he fell in love with it.
I learned how important it is to trust in God's perfect timing because He definitely has everything planned for us already.
We can plan as much as we can but in the end, we all know that He's the one who decides on our destiny.
I'm so grateful to Him for giving me such a beautiful destiny. I'll forever be grateful for sending me the right guy at the right time, even though I wasn't aware of it then.
I will forever be thanking Him for this unexpected guest who turned out to be my lifesaver. For this beautiful unexpected love that made me the happiest person alive. For the man who brought my soul back from the dead.
The guy who showed me that when there's true love, the timing is always right. The guy who perfectly loves all of my imperfections. The guy who spends every day showing me that he's the one who is meant for me.
Sometimes life can be so unpredictable, so wonderfully unpredictable. He was the only one I wasn't looking for, yet he is the only one who has and will forever have my heart.