"Yet God has made everything beautiful for its own time. He has planted eternity in the human heart, but even so, people cannot see the whole scope of God's work from beginning to end." Ecclesiastes 3:11 (NLT)
I know that sometimes it's so hard to believe in the accuracy of God's timing in relationships because, most of the time, it just doesn't match ours. It's especially hard to believe in it because you think that your love life suffers.
When we fall in love with someone, we want to start a relationship with that person right away because our only wish is to be with them all the time.
The problem is that we are so impatient. We don't know how to wait. We don't understand why we should wait.
I know we believe that God is Almighty and everything happens by God's will, but still, sometimes it is really hard to believe in God's perfect timing.
We rush through life. We don't have the patience for anything anymore. That word just doesn't exist in our modern-life vocabulary.
Unfortunately, that's exactly why we go through so many painful heartbreaks in our lives. Everything is in Almighty God's hand. Our whole lives, our fates… everything.
Not believing in God's will and God's perfect timing will always lead you to heartbreak.
Do you trust in God's timing in relationships? If it gets hard for you to believe it sometimes, follow these next steps and it will surely help you believe in God's time again.
Put your hope in God
"We put our hope in the Lord. He is our help and our shield. In him our hearts rejoice, for we trust in his holy name. Let your unfailing love surround us, Lord, for our hope is in you alone." Psalm 33:20-22 (NLT)
If you put all your hope in God, you don't have to worry about anything. You are safe. All of your prayers will be answered and God will fulfill your biggest dreams and wishes – in due time.
Most people consider hope only a feeling, but it's not. It's much bigger than that. It's much more powerful.
Hope is something that moves us. We hope for a better tomorrow. We hope for a brighter and better future. We hope for pure and honest love.
It's what makes us alive. It's what makes us positive and optimistic.
Even when it seems like the world is crashing down around us, like we aren't strong enough to keep going, our hope keeps us going and in those moments, it pushes us to fight even harder.
We as Christians place our hope in Jesus Christ – that He loves us and is faithful to shower us with His blessings.
Believe in God's plan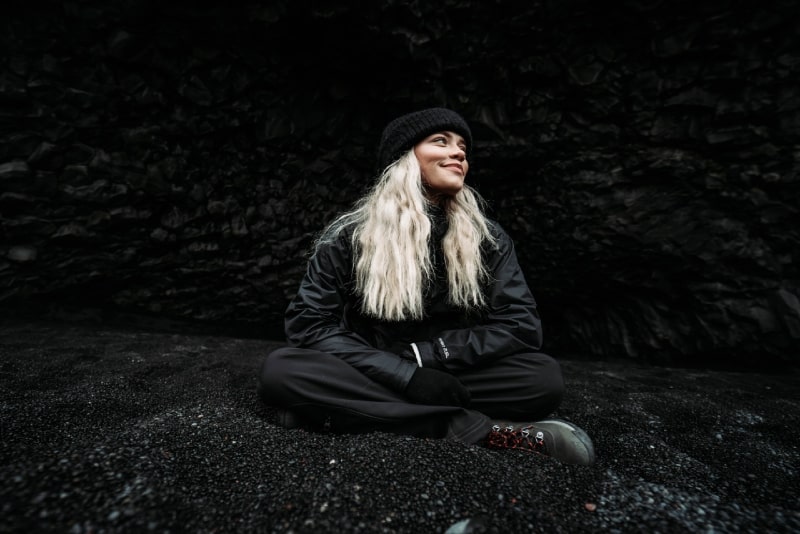 "'For I know the plans I have for you,' declares the Lord, 'plans to prosper you and not to harm you, plans to give you hope and a future.'" Jeremiah 29:11 (NIV)
God has a plan for all of us. You see, we all have our books in heaven. Those are books of our destinies. God has written them before we're even born.
You may also think that it's hard to believe in God's plan sometimes because we don't know where it actually takes us, but that's how faith actually works. You have to believe in unseen and unknown things.
That's how God wants to test your heart. To see if your faith is strong enough that you'll even believe in some unknown and confusing things.
That's in fact when you have to prove yourself and your faith – to trust God's plan no matter how unfathomable it may seem to you.
The road that God has planned for you may be unclear and difficult, but trust me, the destination will be incredibly beautiful. When you get there, you'll understand that it was all worth it.
Sometimes, that which God has planned for may totally differ from your own, but still, you have to believe that His plans are in your best interests.
He wouldn't make you suffer ever. Even if he doesn't answer your prayers always or his timing is a little slow (according to you), His only purpose is to protect you from heartbreak.
If you run into some obstacles in your way, consider it all a temptation. He made your path difficult only because He wants to see how strong your faith really is.
Trusting in God's plan no matter what will be your shield against evil. Your faith will protect you from heartache and disappointment.
Have patience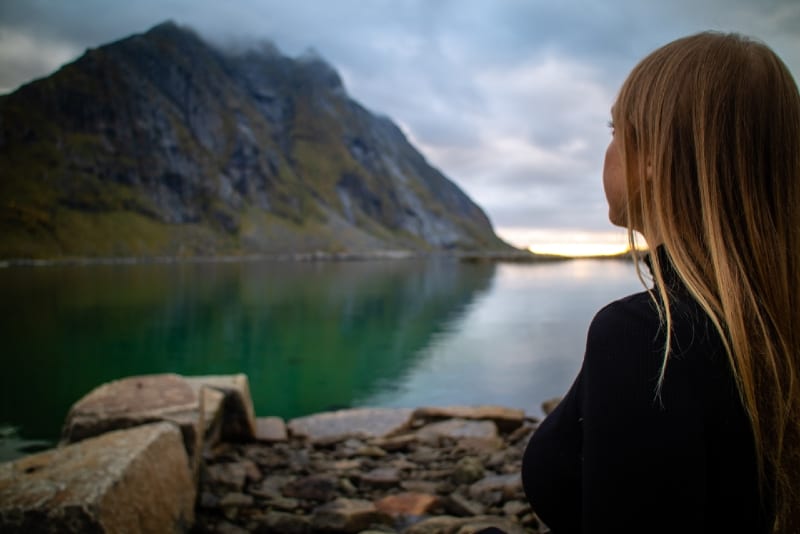 "The Lord is good to those who wait for him, to the soul who seeks him. It is good that one should wait quietly for the salvation of the Lord." Lamentations 3:25-26 (ESV)
Don't be so impatient. Stop focusing only on your love life. There are so many other things and important parts of your life that you can affect, and you should pay attention to those also.
God knows the perfect time to send the right person in your life and He'll do it only then. That's something you can't affect too much.
The first time you ask Him for something, He may not answer your prayer. But, don't give up. He'll answer it sooner than you think – of course, only if what you asked for is good for you.
So, you have no choice but to wait patiently. Pay attention to some other things in your life that are equally or even more important than your dating life.
Pray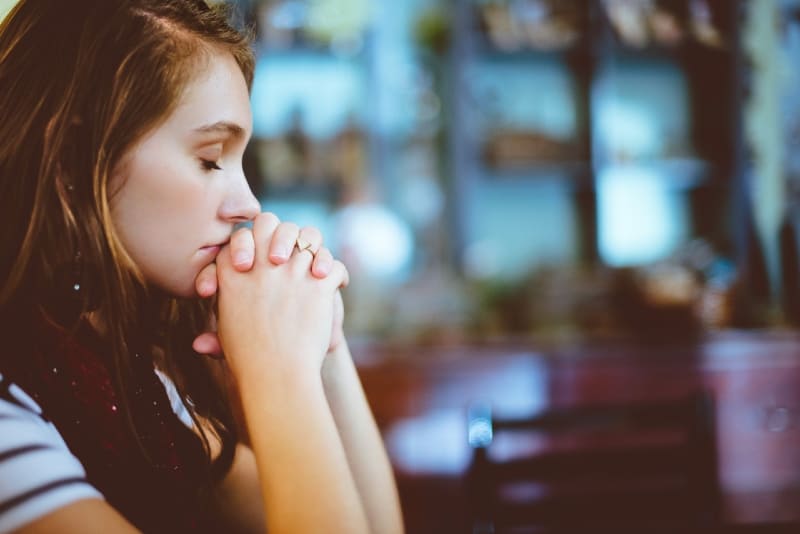 "Therefore I tell you, whatever you ask for in prayer, believe that you have received it, and it will be yours." Mark 11:24 (NIV)
Every day, every night, PRAY. It might take some time, but you'll get the answer you need. Your prayers will pay off.
No matter how strange God's plan for you might seem, always look for something positive in it. Treat every situation as a blessing or make a lesson out of it.
Be always grateful to God. Don't forget to thank Him for everything in your prayers. He may close some doors for you, but at the same time, He'll open some new ones. Be grateful for all of it.
Your destiny is in your prayers. Your prayer is your salvation.
Evaluate yourself
If you have doubts about God's perfect timing, then examine your past and your life. Start from the time you were just a teenager in high school, and take a good look at your life journey.
How did you choose your partners? Were they always the best choice for you? I'm assuming they weren't because you would still be with them.
Who were your best friends? Are those people still a part of your life? Did you ever betray your friends or vice versa?
Were you always faithful to God? Did you always believe strongly in His will? Did you put your hope in Him and trust His perfect timing, or did you do things on your own timeline?
Have you always followed your heart when it comes to relationships? Have you always been grateful to God, no matter what happens?
Take some time and do this self-evaluation. It will help you with finding the reason why God's timing in your love life is a little bit slow for you.
Maybe you aren't ready for dating yet. Maybe you're still holding onto some emotional baggage from your past.
Another reason could be that your partner is wrong for you and God doesn't want you to suffer. Perhaps that relationship you're praying for would only lead you to heartache.
I'm sure there is a good reason that God's timing is taking so long. God always has a reason for everything.
It's up to you to evaluate your life and relationships, and find out that reason. The only thing I know for sure is that He's always trying to protect you.
Reconsider your relationship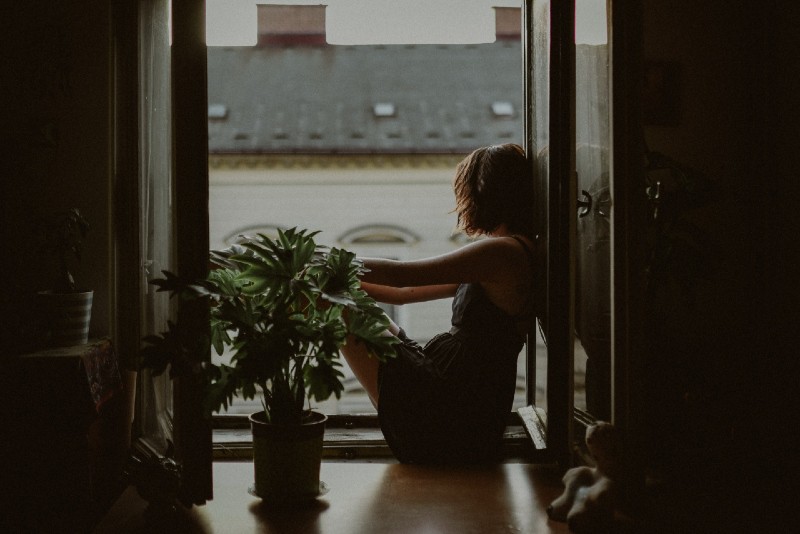 Okay, you've done the self-evaluation, now it's time to do the same with your relationship. Examine it. You have to ask yourself some questions that will reveal if your partner really is the right guy for you.
Think about the first time you met your partner (or love interest). What did you think about them the first time you saw them?
Do you remember your first date? How did that go? Did you immediately fall in love with them after only that one date?
What are your partner's goals for the future? Are those similar to yours? Do they mention you when they talk about their future? Do you actually see them in your future?
How does your partner treat your family? Do they treat people close to you with respect? Do they want to hang out with them or must you always make them go out with you and your friends?
These are all questions that can help you realize whether your relationship is the real deal or not.
Before you start praying to God to help you with your relationship, you must first consider some things. First, you must be sure that your partner loves you as much as you do them.
Then, be sure that you want to be with that person forever. If they are really your soulmate, God will make a way to have your paths cross.
You know that both partners should put in the same effort to make the relationship work. If you're the only one who's putting in the effort, then you are in a one-sided relationship.
If you're sure that you have found your soulmate then you have to wait a little and trust God's timing. I'm sure He'll answer your prayers and bless that relationship sooner than you think.
Accept God's timing – It's never wrong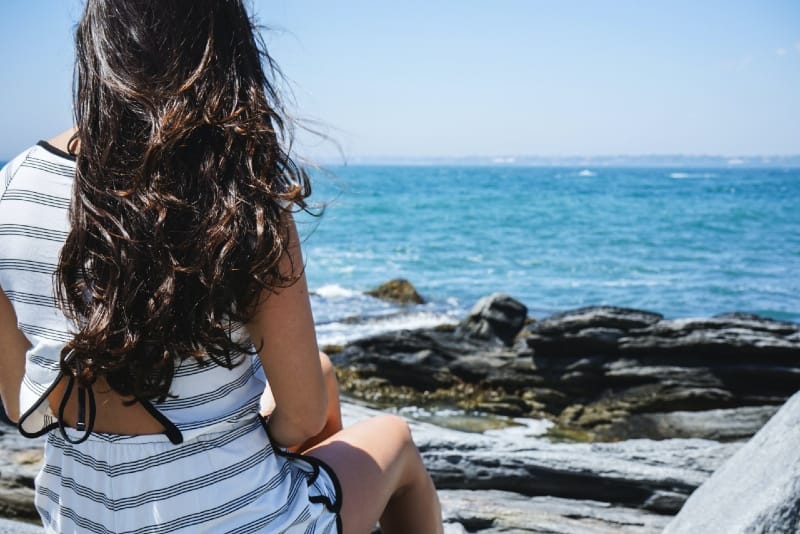 Always believe in God's perfect timing. Even in the times you most doubt it, you have to accept it and place your hope in Him.
Not knowing the exact timing may be frustrating, but it's how God wants to teach us to trust Him.
When you learn to accept God's timing, you'll start living in hope. You won't bother about when something is going to happen because you know that God is already working on that.
If you have faith in Him, you know that He'll make your prayers happen, and it won't be important when it does happen because there is no need to rush – you have your whole life ahead of you.
Accepting God's perfect timing will bring peace into your life. You won't bother about timing and it'll allow you to focus on some other things that you can actually influence.
Afterthoughts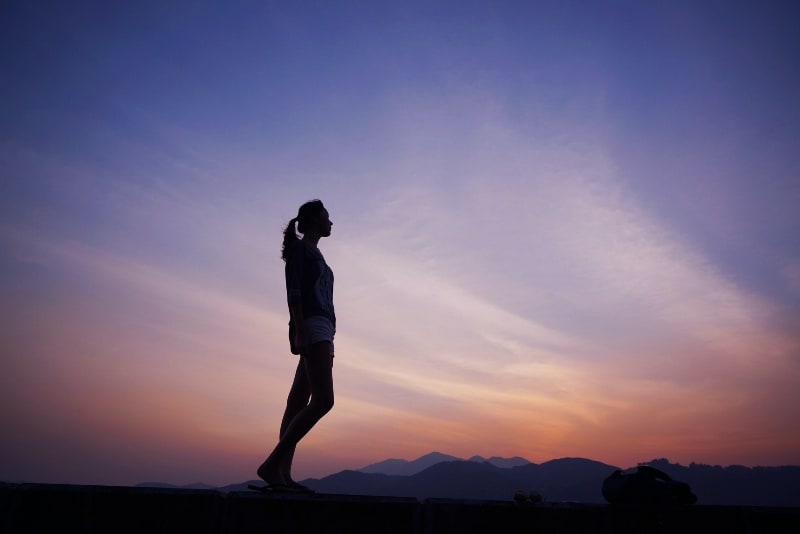 "This vision is for a future time. It describes the end, and it will be fulfilled. If it seems slow in coming, wait patiently, for it will surely take place. It will not be delayed." Habakkuk 2:3 (NLT)
This bible verse explains it all. Sometimes, you may think that God's timing in relationships is a little bit slow, but the important thing is that will come – because it always does.
Trust God. He knows what's best for us. He knows it better than we do. Put all your hope in Him and pray for His blessings every day.
Sometimes we aren't aware that the other person doesn't love us in the same way and we pray to God for the wrong person. Don't worry.
God knows it and that may be the only reason He won't answer your prayers about that love.
He has already written your love story and He'll send you true love at the right time. You just have to trust in God's perfect timing and wait for it.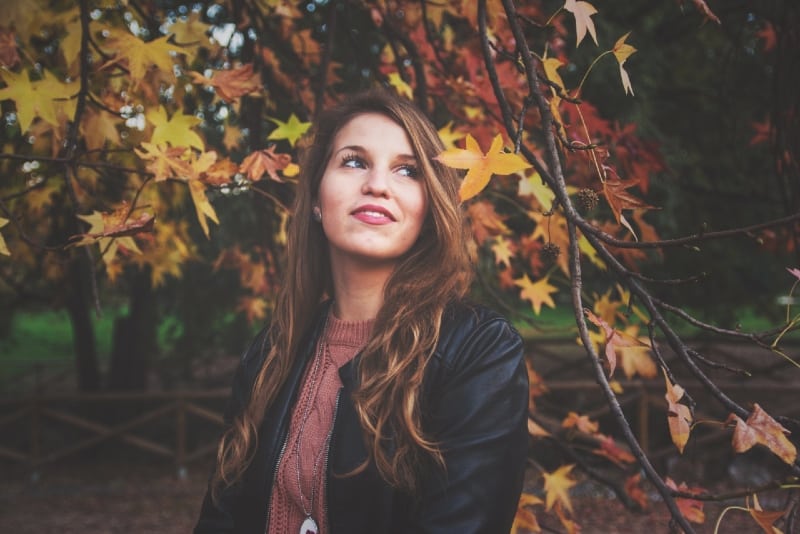 You'll be so thankful to Him because that person will be more than you have ever even imagined.
Be honest with yourself. You're probably praying for your relationship because you love your partner, but do they feel the same about you?
Is your love really enough to make your relationship work? It might just not be – or ever be.
And when God answers your prayers, that doesn't mean you should stop praying. It means that you are quitting.
A person who is sure that they've found the right person would never give up on that relationship.
Until then, you don't have to rush anywhere. Enjoy your singleness. You may miss that part of your life one day.
I know that God will answer your prayers. You just really have to trust God's will and exercise patience. May God bless you and your love.