There are some special moments and relationships in your life that have given you so many beautiful memories.
And it's nice to remind ourselves of those from time to time.
For every one of those moments you can find a heart touching quote.
And that's why we made a list of the best quotes for you to remind you of some big and important things in your life.
We have everything, from love quotes to sad quotes – all you need to feel the beauty of life.
We hope you'll find some that will pull at your heartstrings. Enjoy this beautiful list of heart-touching quotes.
Heart touching quotes about love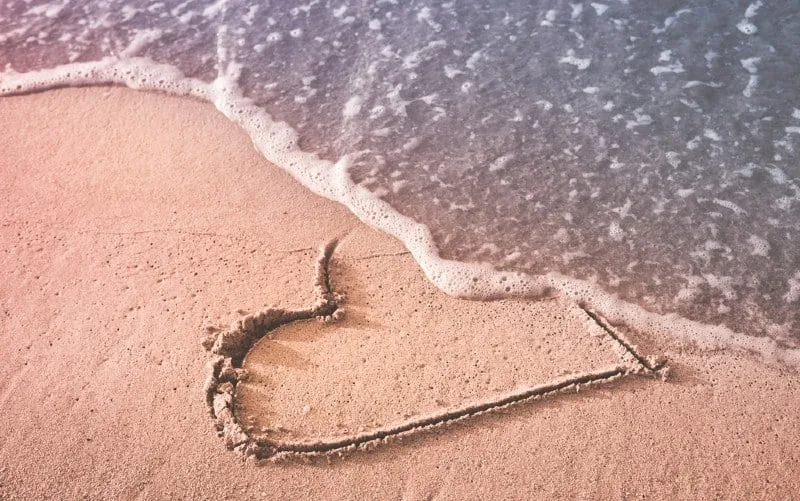 1. "If my heart was a canvas, every square inch of it would be painted over with you." – Cassandra Clare, Lady Midnight
2. "Love cannot be forced, love cannot be coaxed and teased. It comes out of heaven, unasked and unsought." – Pearl S. Buck
3. "Let no one who loves be called altogether unhappy. Even love unreturned has its rainbow." – J.M. Barrie
4. "I may not promise to be with you forever. I may not give you the world, I may not write your name on the sky, I may not be the perfect definition of what you want in a lover. But I promise you that I will love and remain true to you as we work on in life." – Unknown
5. "I love you more than the stars in the night. Even if we fight every day, my love will never change, even slightly. I just love you, I simply do." – Unknown
6. "Look at the computer keyboard, U and I were placed side by side. That's how the alphabets should be arranged because my love will never cease to exist as long as it's you and me." – Unknown
7. "Thank you for standing up for me and supporting me, even when the whole world is against me. Even after all these years, I can proudly say, 'My darling, you are my hero.' I love you." – Unknown
8. "I love you without knowing how, or when, or from where. I love you simply, without problems or pride: I love you in this way because I do not know any other way of loving but this, in which there is no I or you, so intimate that your hand upon my chest is my hand, so intimate that when I fall asleep your eyes close." – Pablo Neruda
9. "Rest against my heart. Let me watch over your dreams. And know that tomorrow morning, and every morning after that, you'll awaken next to someone who loves you." – Lisa Kleypas
10. "If I was a teardrop in your eye, I would roll down onto your lips. But if you were a tear in my eye, I would never cry as I would be afraid to lose you." – Unknown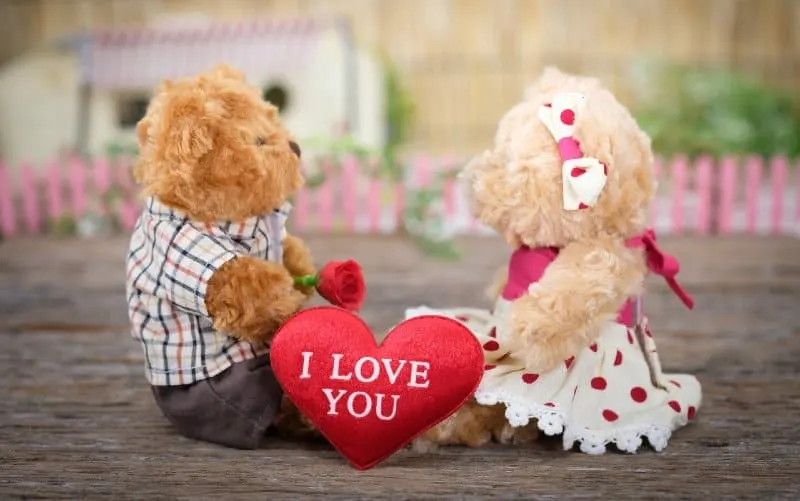 11. "I will never promise you everything on earth, but I'll promise you everything my heart brings out because you own my heart." – Unknown
12. "Each time I look at you, I just smile to myself and think, 'I certainly could not have done better.' You are perfect the way you are. I love you honey." – Unknown
13. "I had been dreaming of you, way before I met you, way before you were even born in this world. And I am happy that you are mine now." – Unknown
14. "Each time I make a wish, I wish for us to be together forever. I know it will come true because you already live in my heart. I love you." – Unknown
15. "Don't you go away. I know, without your love, I'll never find my way back home. Because you and me, so happily, make all our dreams make-believe reality." – Unknown
16. "Through all the ups and downs; through the good days and bad days; through my failures and successes; gains and losses; one thing has remained constant: You are always there; you love faithfully." – Unknown
17. "Your love brings me a kind of happiness that I have never felt my entire life. There's nothing in this universe that I wouldn't do to fill your life with the extraordinary happiness that you bring into my life." – Unknown
18. "Keep love in your heart. A life without it is like a sunless garden when the flowers are dead." – Oscar Wilde
19. "True love is rare, and it's the only thing that gives life real meaning." – Nicholas Sparks
20. "The best love story ever told is not Romeo and Juliet, but the love story of every old couple who had survived the test of time." – Unknown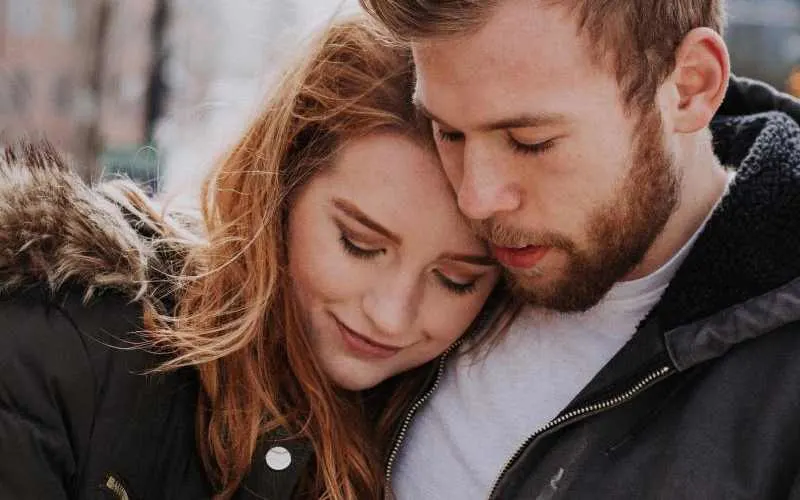 21. "The best love is the kind that awakens the soul and makes us reach for more, that plants a fire in our hearts and brings peace to our minds. And that's what you've given me. That's what I'd hoped to give you forever." – Nicholas Sparks
22. "When you meet your soulmate, your heart will sing its duet, dance perfectly to its every beat and soar higher than you thought it possibly could." – Unknown
23. "It was love at first sight, at last sight, at ever and ever sight." – Vladimir Nabokov, Lolita
24. "I have gone through a lot of heartaches, pains, places, names, and faces, but now that you are here my search is finally over." – Unknown
25. "True and real love does not fade with the passage of time. It only grows stronger and more beautiful." – Unknown
26. "When I miss you and my heart can't take no more, I count the days until I can bask in your love again. Somehow, it eases some of the pain of missing you." – Unknown
27. "Love is uplifting, love is gracious. But sometimes love hurts. It's the most powerful force in the universe that can turn your life into the most beautiful fairy tale or make you feel stuck in the realm of tremendous sadness at the same time. But, no matter how tricky it is, one thing is sure: Our hearts will never stop believing in true love, fighting for love, and living love no matter what." – Unknown
RELATED: 90 Romantic 'Thinking Of You' Messages For Your Loved One
28. "When you feel someone else's pain and joy as powerfully as if it were your own, then you know you really loved them." – Ann Brashares
29. "The love we have for each other is bigger than these small differences. And that's the key. It's like a big pie chart, and the love in a relationship has to be the biggest piece. Love can make up for a lot." – Sarah Dessen
30. "My point is that love is the most powerful motivator in the world. It spurs mortals to greatness. Their noblest, bravest acts are done for love." – Rick Riordan
31. "Love cures people, both the ones who give it and the ones who receive it." – Karl Menninger
32. "Love is a force unto itself. For love, people consider the unthinkable… and often achieve the impossible. I would not sneer at its power." – Renee Ahdieh (The Wrath and the Dawn)
Deep heart touching quotes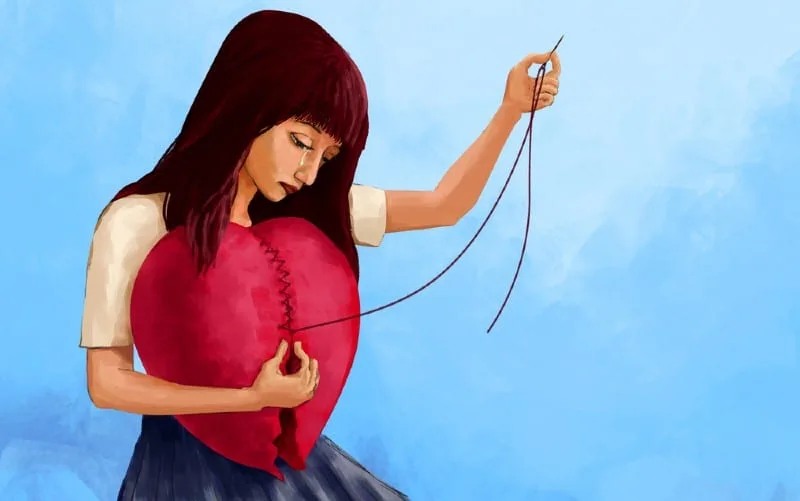 1. "I am not a broken heart. I am not collarbones or drunken letters never sent. I am not the way I leave or left or didn't know how to handle anything, at any time, and I am not your fault." – Charlotte Eriksson
2. "A broken heart bleeds tears." – Steve Maraboli
3. "Broken heart will turn into a stronger one within hope." – Toba Bet
4. "Never take someone for granted. Hold every person close to your heart because you might wake up one day and realize that you've lost a diamond while you were too busy collecting stones." – Unknown
5. Once you had put the pieces back together, even though you may look intact, you were never quite the same as you'd been before the fall." – Jodi Picoult
6. "Many people have come and left, and it has always been good because they emptied some space for better people. It is a strange experience, that those who have left me have always left places for a better quality of people." – Osho
7. "However much you wanted someone to want you, there was nothing you could do to make it happen. Whatever you did for them, whatever you gave them, whatever you let them take, it could never be enough. Never enough to be sure. Never enough to satisfy them. Never enough to stop them walking away. Never enough to make them love you." – Manna Francis
8. "So it's true when all is said and done, grief is the price we pay for love." – E. A. Bucchianeri
9. "When it comes to love and loss, acceptance is never easy. We can't make someone see all we have to give, make them love us, or make them change. All we can do is move on and stop wasting time." – April Mae Monterrosa
1o. "And anything that might hurt me would just make me stronger in the end." – Elizabeth Eulberg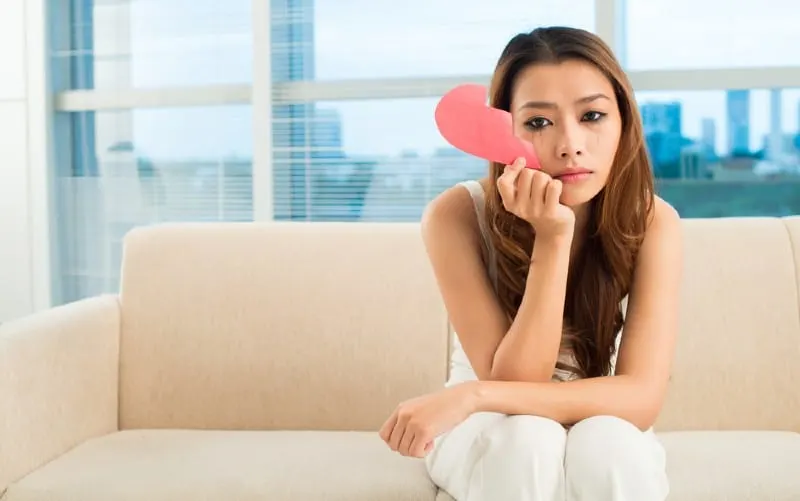 11. "You ask everybody you know: How long does it usually take to get over it? There are many formulas. One year for every year you dated. Two years for every year you dated. It's just a matter of willpower: The day you decide it's over, it's over. You never get over it." – Junot Díaz
12. "Before you act, listen. Before you react, think. Before you spend, earn. Before you criticize, wait. Before you pray, forgive. Before you quit, try." – Ernest Hemingway
13. "Your mind is a powerful thing. When you fill it with positive thoughts, your life will start to change." – Kushandwizdom
14. "Do the best you can until you know better. Then when you know better, do better." – Maya Angelou
15. "To be yourself in a world that is constantly trying to make you something else is the greatest accomplishment." – Ralph Waldo Emerson
16. "Happiness does not depend on what you have or who you are. It solely relies on what you think." – Buddha
17. "Sometimes we're tested. Not to show our weaknesses, but to discover our strengths." – Unknown
18. "To be beautiful means to be yourself. You don't need to be accepted by others. You need to accept yourself." – Thich-Nhat Hanh
19. "If you must look back, do so forgivingly. If you must look forward, do so prayerfully. However, the wisest thing you can do is be present in the present. Gratefully." – Maya Angelou
20. "I am grateful for every precious moment life offers me. It allows me to see the miracle in each experience." – Emmanuel Dagher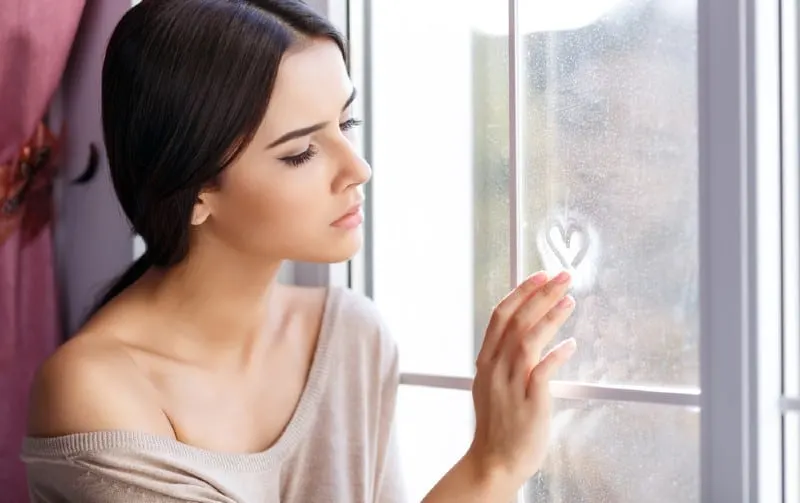 21. "We either make ourselves miserable or we make ourselves strong. The amount of work is the same." – Carlos Castenada
22. "To live is the rarest thing in the world. Most people exist, that is all." – Oscar Wilde
23. "The best and most beautiful things in this world cannot be seen or even heard, but must be felt with the heart." – Hellen Keller
24. "Death leaves a heartache no one can heal, love leaves a memory no one can steal. From an Irish headstone." – Richard Puz (The Carolinian)
25. "Always remember, if you are missing a loved one who has passed away… those we love don't go away, they walk beside us every day, unseen, unheard but always near, still loved, still missed and very dear…" – Unknown
26. "A broken heart in real life isn't half as dreadful as it is in books. […] It takes spells of aching and gives you a sleepless night now and then, but between times it lets you enjoy life and dreams as if there were nothing the matter with it." – L. M. Montgomery
27. "Less is less. Heartbreak is heartbreak. You think I'm sitting here gloating. Telling myself that my suffering beats yours? Hurt is hurt. You don't measure these things." – Stephanie Kallos
Heart touching quotes about friendship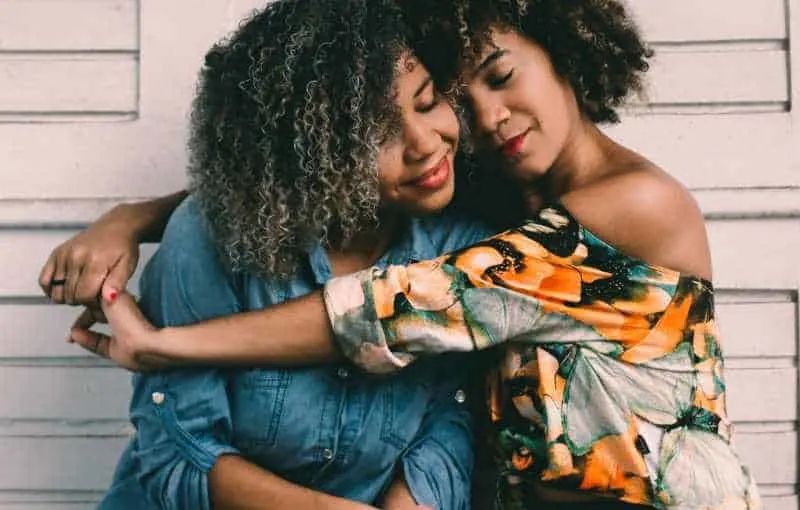 1. "In life, you will make friends, but only the true ones are there for you in your bad times" – Unknown
2. "Distant friendships are the best ones, just like the rays of the sun during cold winter days." – Unknown
3. "When you are not the only one who thinks the same way as the person who is sitting next to you, you are crazy friends." – Unknown
4. "Words of enemies don't hurt to the extent that a friend's silence does." – Unknown
5. "Some friends touch your heart in a way you can never erase." – Terry Mark
6. "A good friend is a reference map to your past and roadmap to the future." – Unknown
7. "We can buy all the luxuries of life with money, but a true friendship is a treasure to keep for a lifetime." – Unknown
8. "Keep your friends in your heart and lock them up so no one will ever dare to take them away from you." – Unknown
9. "Friendship is an art. Try to be the best artist as long as stars twinkle in the sky." – Unknown
10. "Nothing makes the earth seem so spacious as to have friends at a distance; they make the latitudes and longitudes." – Henry David Thoreau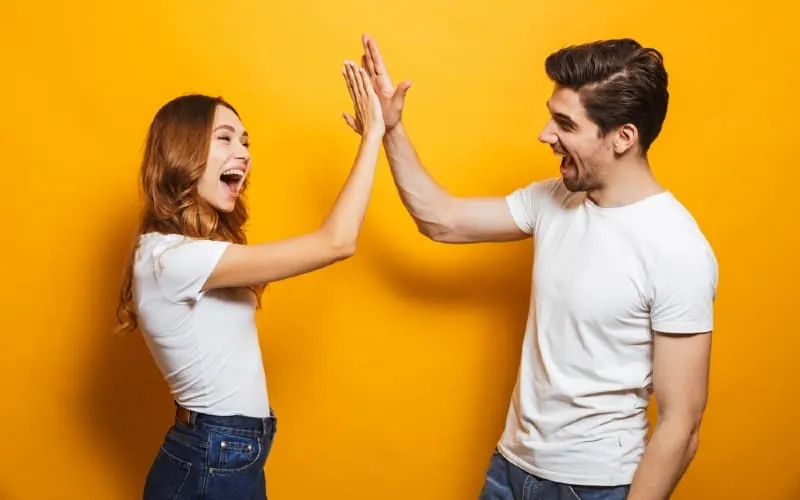 11. "Friendship is the hardest thing in the world to explain. It's not something you learn in school. But if you haven't learned the meaning of friendship, you really haven't learned anything." – Muhammad Ali
12. "A friend is one that knows you as you are, understands where you have been, accepts what you have become, and still, gently allows you to grow." – William Shakespeare
13. "Don't walk behind me; I may not lead. Don't walk in front of me; I may not follow. Just walk beside me and be my friend." – Albert Camus
14. "A true friend never gets in your way unless you happen to be going down." – Arnold H. Glasow
15. "The real test of friendship is can you literally do nothing with the other person? Can you enjoy those moments of life that are utterly simple?" – Eugene Kennedy
16. "A loyal friend laughs at your jokes when they're not so good, and sympathizes with your problems when they're not so bad." – Arnold H. Glasow
17. "A good friend can tell you what is the matter with you in a minute. He may not seem such a good friend after telling." – Arthur Brisbane
18. "A good word is an easy obligation; but not to speak ill requires only our silence; which costs us nothing." – John Tillotson
19. "A true friend is someone who thinks that you are a good egg even though he knows that you are slightly cracked." – Bernard Meltzer
20. "Friendship is like a glass ornament, once it is broken it can rarely be put back together exactly the same way." – Charles Kingsley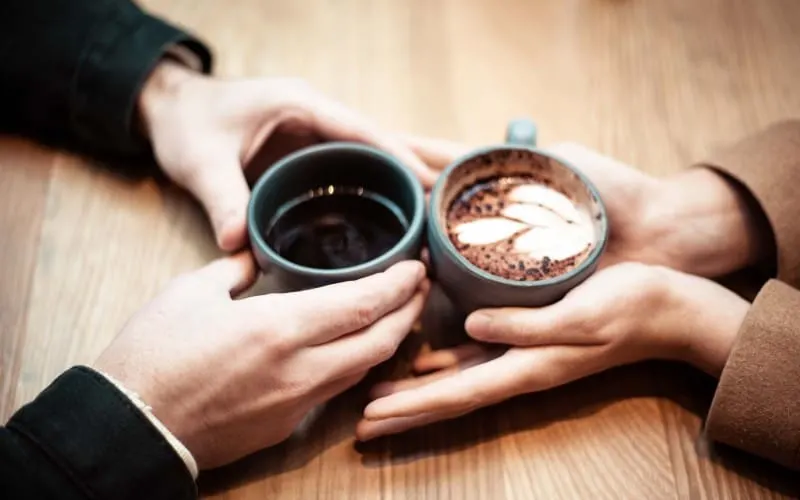 21. "Sometimes being a friend means mastering the art of timing. There is a time for silence. A time to let go and allow people to hurl themselves into their own destiny. And a time to prepare to pick up the pieces when it's all over." – Octavia Butler
22. "I think if I've learned anything about friendship, it's to hang in, stay connected, fight for them, and let them fight for you. Don't walk away, don't be distracted, don't be too busy or tired, don't take them for granted. Friends are part of the glue that holds life and faith together. Powerful stuff." – John Katz
23. "I value the friend who for me finds time on his calendar, but I cherish the friend who for me does not consult his calendar." – Robert Brault
24. "We cannot tell the precise moment when friendship is formed. As in filling a vessel drop by drop, there is at last a drop which makes it run over; so in a series of kindnesses there is at last one which makes the heart run over." – Ray Bradbury
25. "Every friendship travels at sometime through the black valley of despair. This tests every aspect of your affection. You lose the attraction and the magic." – John O'Donohue
26. "Each friend represents a world in us, a world possibly not born until they arrive, and it is only by this meeting that a new world is born." – Anais Nin
27. "A friend is someone who gives you total freedom to be yourself – and especially to feel, or not feel. Whatever you happen to be feeling at any moment is fine with them. That's what real love amounts to – letting a person be what he really is." – Jim Morrison
28. "If you have two friends in your lifetime, you're lucky. If you have one good friend, you're more than lucky." – S. E. Hinton
Heart touching quotes about life
1. "It's hard to begin the new chapter in life when you know someone won't be there, but the story must go on." – Unknown
2. "The fear of death follows from the fear of life. A man who lives fully is prepared to die at any time." – Mark Twain
3. "Our life is short. Make it a point to touch lives and hearts, give and forgive. Channel your energy to that which matters. Make it worth it." – Mufti Ismail Menk
4. "Think big and don't listen to people who tell you it can't be done. Life is too short to think small." – Tim Ferris
5. "Life is a long journey with a different stage so enjoy and survive." – Unknown
6. "You can also fix yourself. You don't need anyone to do that. Life is too short to depend on others." – Unknown
7. "Capture your special moments of life with your eyes and keep safe in your heart, you will enjoy it in your after life." – Unknown
8. "Life is too short so never hurt someone's feelings who love you a lot." – Unknown
9. "If you live life by other people's choices, then your life will be no longer yours." – Unknown
10. "Life is like a treasure hunt, you have to solve the puzzle to reach the treasure." – Unknown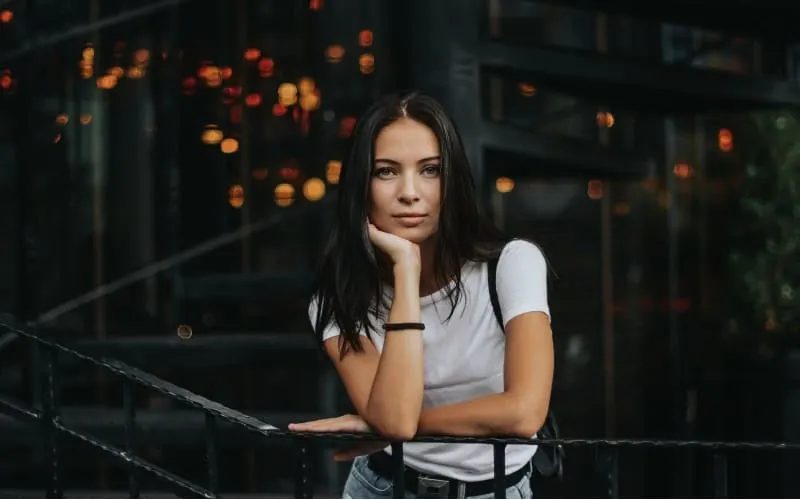 11. "As we grow up, we learn that the one person who wasn't supposed to let you down probably will. You will have your heart broken, probably more than once, and it's never easier the second time around. You'll break hearts too, so remember how it felt when yours was broken. You'll fight with your best friend, and may even fall in love with them. You'll blame a new love for things an old one did. You'll cry cause time is passing too fast. You'll eventually lose someone you love. Life is short, so take too many pictures, laugh way too much, kiss way too slow, cry way too hard, and love everyone." – Andy Biersack
12. "Explore new things and learn from them because life is too short." – Unknown
13. "Live life as if everything is rigged in your favor." – Rumi
14. "We must be willing to let go of the life we have planned, so as to have the life that is waiting for us." – E. M. Forster
15. "The world is full of people who have stopped listening to themselves or have listened only to their neighbors to learn what they ought to do, how they ought to behave, and what the values are they should be living for." – Joseph Campbell
16. "Life is full of beauty. Notice it. Notice the bumble bee, the small child, and the smiling faces. Smell the rain, and feel the wind. Live your life to the fullest potential, and fight for your dreams." – Ashley Smith
​​​​
Sometimes all we need is some motivational quotes to lift us up and bring some positivity into our lives. And sometimes we like to read them because it helps us realize we are not the only ones suffering.
We hope you found something for yourself from our collection of heart touching quotes and that it will help you deal with your emotions.