Looking for some simple, yet thoughtful ways to spoil your man? Good for you! Guys deserve some tender love and care too.
We as women are so used to being spoiled rotten by our men, that we rarely stop to think about them and their needs. Well, I'm here to put an end to that.
You don't have to wait for Valentine's Day or some other meaningful holiday to show your hubby how much you love him.
Guys seldom expect these things anyway, so simple things will do! Saying I love you, leaving him a love note, and a DIY gift idea are just some of many incredible ways to pierce his heart.
I've rounded up the coolest ideas that will definitely do the trick and I promise you, each one is sweeter than the next.
Ain't nothing wrong with pampering your man. So let's get started.
See also: Epistolary Relationship: 6 Reasons To Bring Back Old-School Romance
Cook him his favorite meal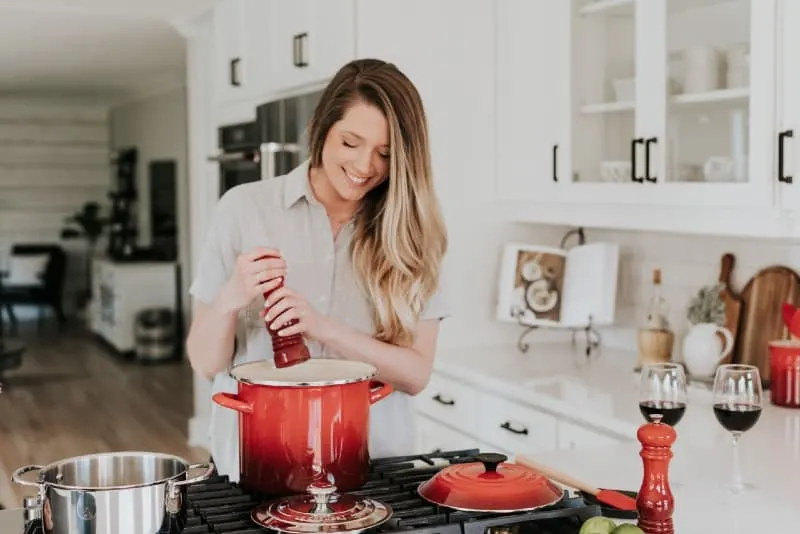 If you ask me, nothing beats a home-cooked meal made by someone who really loves you. It just makes you feel warm and fuzzy, as it shows how much they really care.
Now, I'm definitely not saying to be at his beck and call 24/7. Guys can cook too. But for the purposes of spoiling him because he deserves it, food is your safest bet.
As I said, guys rarely expect romantic surprises. So his favorite food waiting for him after a long, draining day at work will be a dream come true.
Give him a foot massage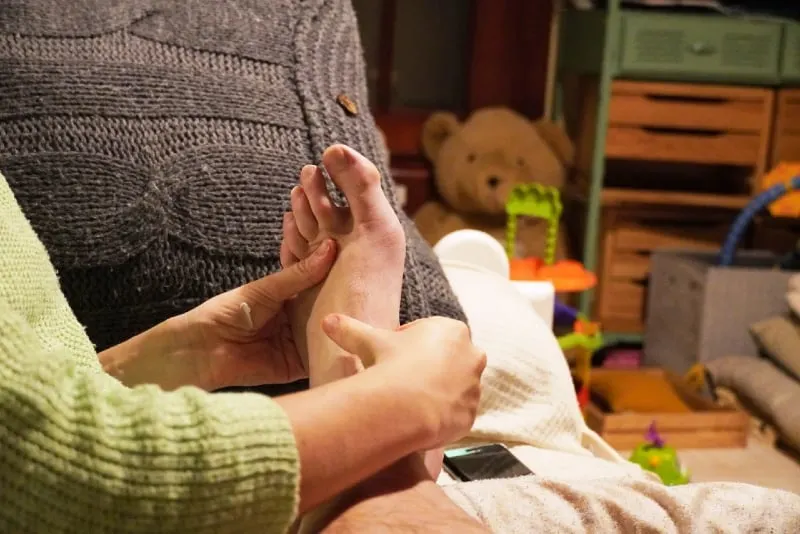 You don't have to be an expert or anything for this to mean something. This guy is your best friend and since you're eager to spoil him, I bet he treats you really well.
Why not do the same for him? After dinner, when you're both chilling in front of the TV, clean and cozy, surprise him with the most unexpected foot massage.
It's totally up to you where it leads, but at the end of the day, a foot massage is a pretty badass way to spoil your man properly.
Surprise him with a lunch date on his break from work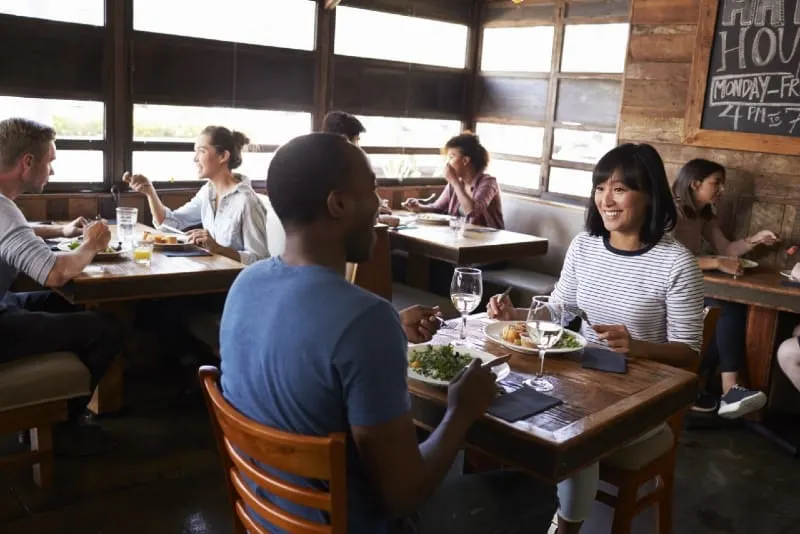 You probably know when his lunch break is, so my advice is to show up (dressed to the nines) and take him to a place that he loves.
Your treat of course. Talk to him about his day, let him vent if he's been having a rough go at it, and just be his rock.
Guys need someone to confide in just as much as we do. And talking about whatever he wants over his favorite food is more than he'd have hoped for that day.
See also: Accept People For Who They Are Instead Of Trying To Change Them
Invest in some new, hot lingerie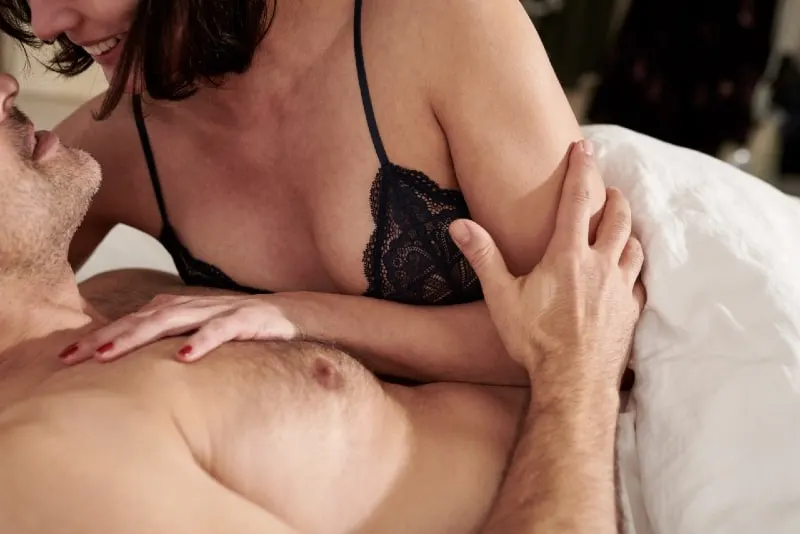 Keeping things spicy in the bedroom is just as important as maintaining an emotional connection. This is for you just as much as it is for him.
It will strengthen your physical bond and introduce some new things that will reignite the old flame. You know what he likes. So whether it's crotchless panties or a lacy bralette, indulge him.
A fun, unexpected bedroom romp beats almost any gift. And it'll be a great start to a busy Monday morning.
Let him do whatever he wants for a day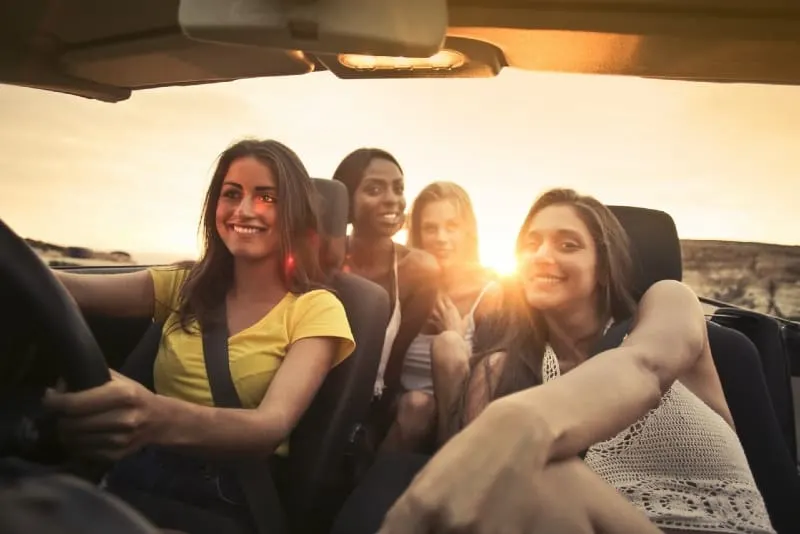 Just let him off the hook. Whether he wants to unwind with his best friends, go to a ball game, tease Alexa, or sleep in, it's his day.
Let him be king for one day. You can also take this awesome opportunity to have a spa day with the girls, or plan a weekend getaway that you've been dying to have for weeks.
You both greatly benefit from this. You just have to play your cards right, and his special day will be just as neat for you too.
Give him a man cave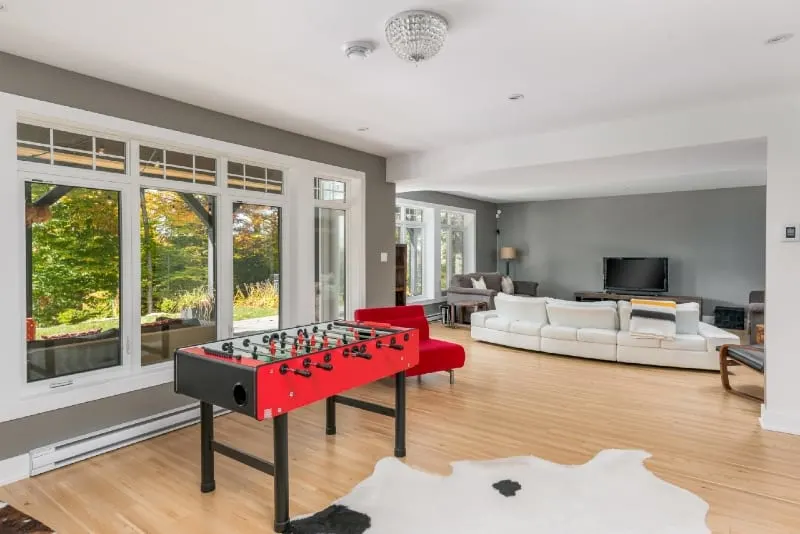 I don't know what it is that makes a man cave so appealing, but I feel like every guy feels manlier with one. So let him have a go at it!
Allow him to build a sanctuary in your home where no girls are allowed. He can hang around with his buddies, do as he pleases, and he won't be in your way.
Again, having a man cave means no mess everywhere around your home when the crew comes over. So it's kind of a sweet deal!
Paintball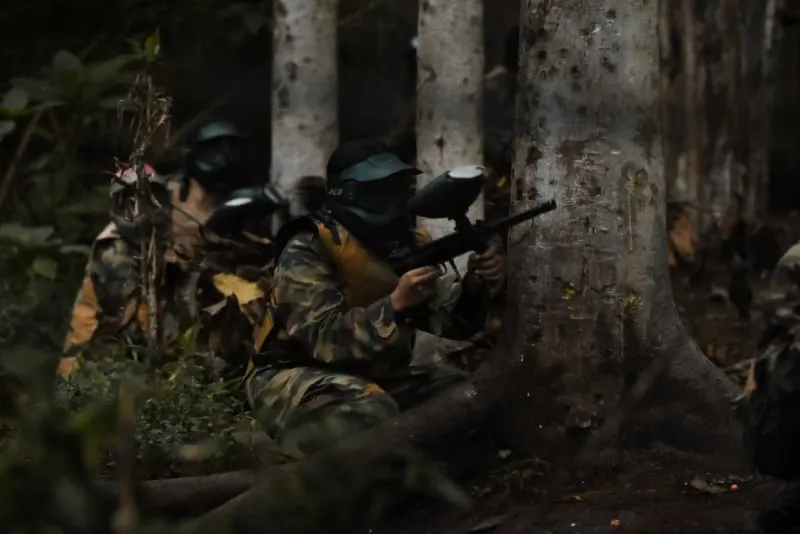 Okay, paintball is something I never knew I needed, but once I did it, I couldn't stop going. Have you ever tried it?
Surprise your man with this and gather his entire crew for a wild, exciting day doing something super adrenaline-fueling. Trust me, not only will your man love it, but you will too.
When you think of it, these are all fantastic opportunities to spoil your man while fully enjoying it yourself. Who knew making your man feel special could be so fun?
Build camaraderie with his closest friends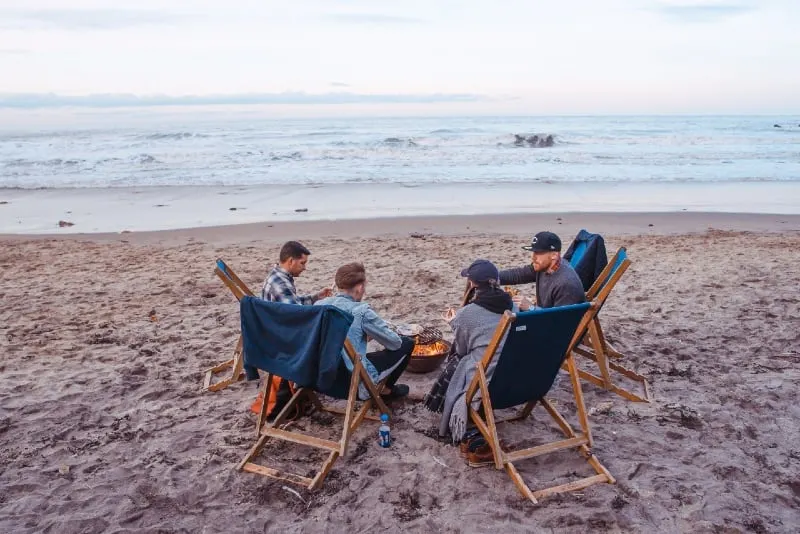 Guys have really special relationships with their friends. Us girls can't really understand it as it seems like all they talk about are girls and sports. But it's much bigger than that.
Before you came along, his buddies were (and still are) really important to him. So can you imagine how deeply he'd appreciate seeing you putting in an effort with his friends?
You could end up gaining some really good buddies too. Plus, they'll help you shop for the perfect birthday gift for him. Win-win!
Get him that thing he's been hinting at for weeks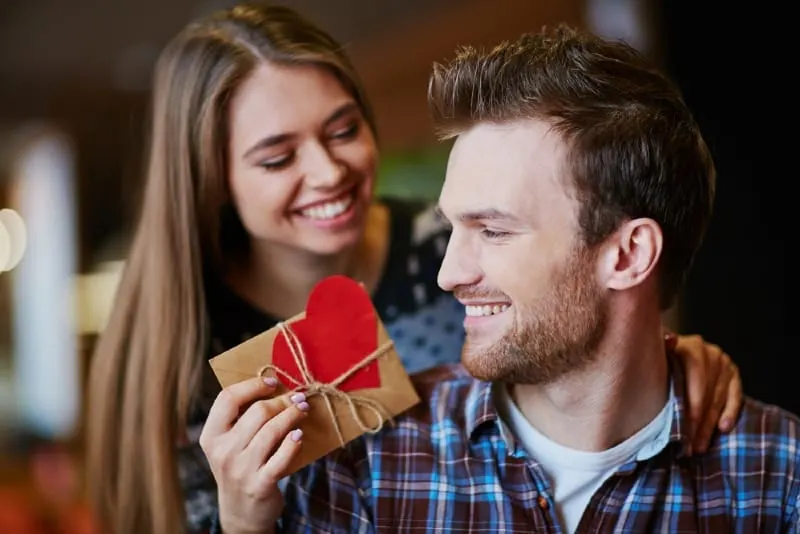 One word – Amazon. You're one click (and a few bucks) away from purchasing that new Apple watch or wireless charger he's been not-so-subtle about wanting.
Men love their little gadgets (at least mine does). Don't let him know you're getting it, but be sure that he doesn't order it before you.
And once it arrives, his face will tell you everything you need to know. Unexpected, sweet surprises absolutely rock.
Breakfast in bed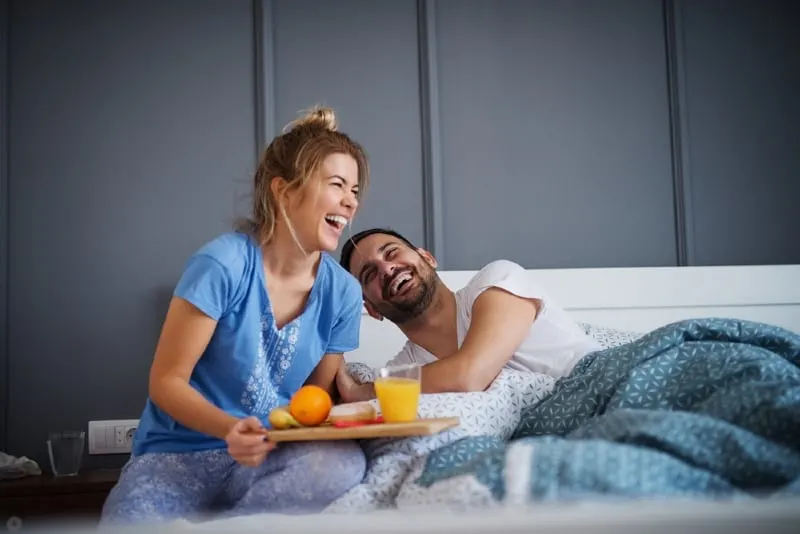 Guess what? Girls aren't the only ones who thoroughly enjoy being spoiled with breakfast in bed. Your man won't mind it either (to say the least).
Bonus points if it's the weekend. That means you can join him, stay lounging in bed half the day and do whatever your dirty minds want.
Just make sure to get some food first. You know, to gain some energy for whatever activity follows.
See also: Everything You Need To Know About A Transactional Relationship
Have a game night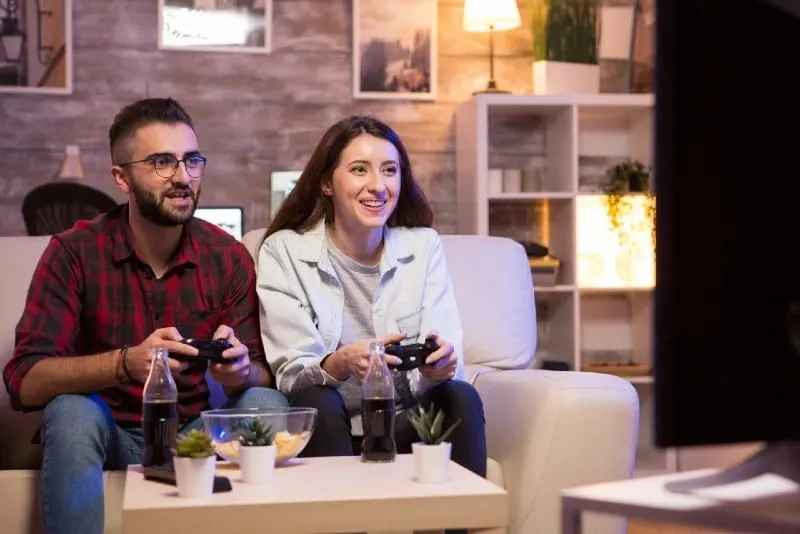 Who doesn't enjoy a little murder mystery or whatever tickles his fancy? It's the best way to chill, unwind, and pause life for a second.
Again, gather your crew, decide on the game, get the drinks, divide into pairs, and let the night of adventure commence!
Just make sure to invite people he genuinely cares about and who will enjoy the game night as much as you two.
Dirty text messages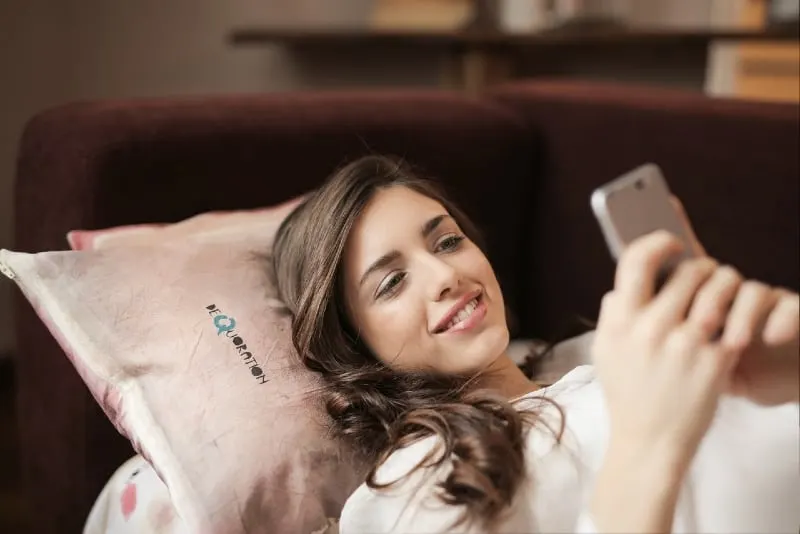 It can be your dirty little secret. Send him a really provocative text, explaining in detail what you'd love to do to him.
Then see his surprised (yet excited) response and respond accordingly. Perhaps send a little teaser of what awaits him later that night?
Get him going before he even sees you, and I guarantee you it'll be fireworks in the bedroom. Dirty texting is beyond efficient when it comes to getting him where you want him (promise).
A DIY gift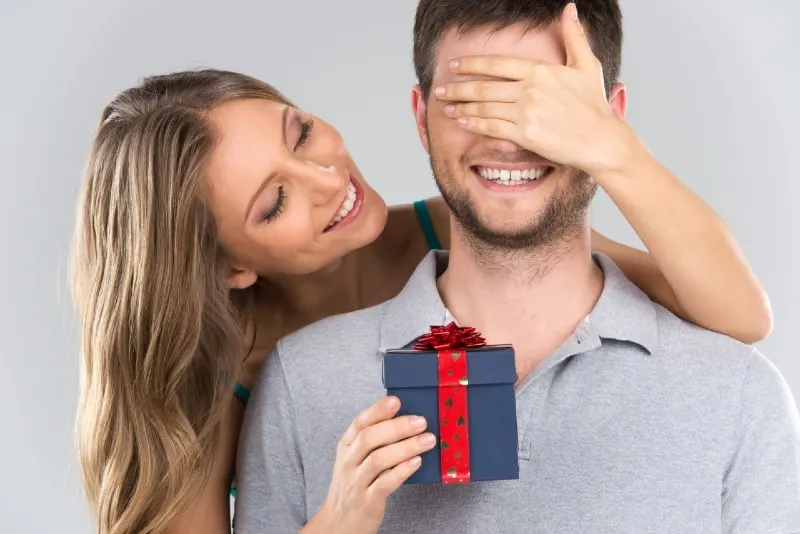 To me, these always mean the most. I love knowing that someone has put actual effort into making a meaningful gift.
Try to personalize something you know he'd truly appreciate. It'll be a constant reminder that you know his soul better than anyone.
Plus, it's really not that hard. It's the thought that counts, so whatever it is, he'll cherish it more than a pricey gadget.
Dedicate a song on the radio to him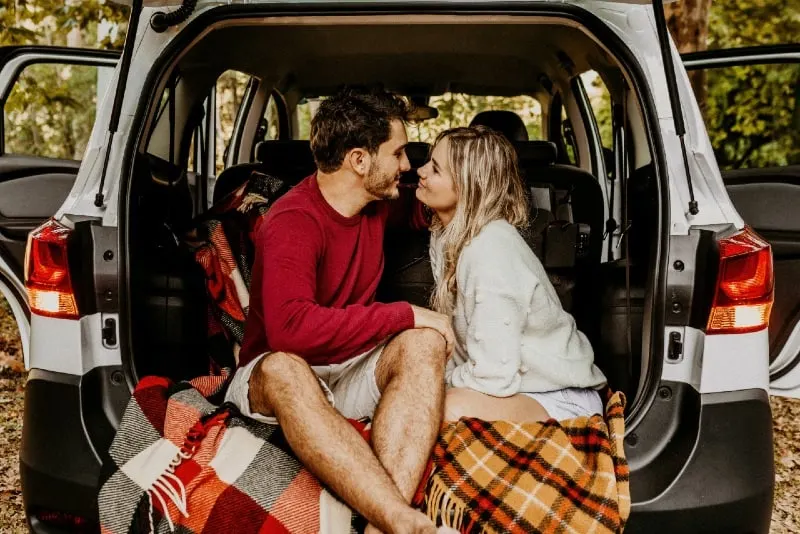 My man did this for me once. We were just sitting at home, after lunch, not doing anything in particular. I had just had a really rough day so I wasn't in the best of moods.
But then I heard someone say my name on the radio (he made sure it was on) and play a song that always makes me giggle.
I just looked at him teary-eyed, he smiled, gave me a hug, kissed my forehead and we enjoyed the song together – completely immersed in that beautiful moment in time. I highly recommend it.
Watch his favorite sports team without nagging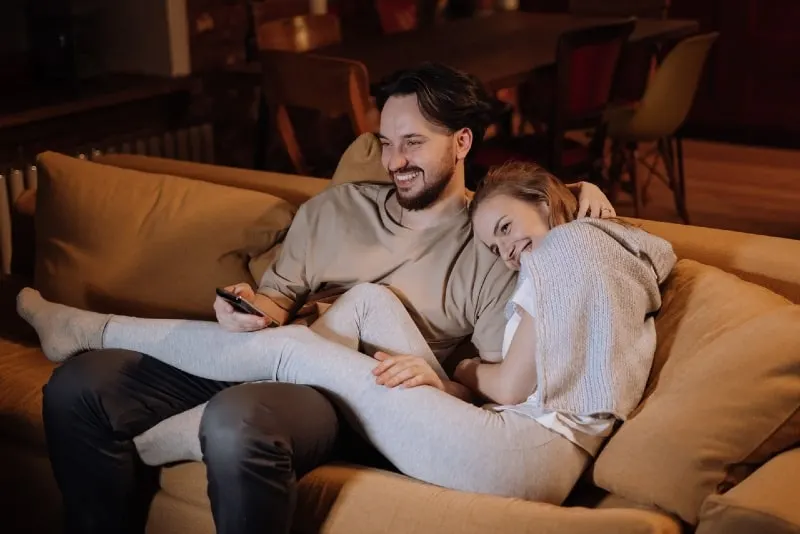 Personally, I'm a huge basketball fan, so watching the game with my man is my favorite thing to do. BUT, if you happen to not be a fan, that's okay too.
This doesn't mean that you can't join him for one night without complaining or changing the channel. Guys love sports games, and they have every right to.
Instead of rolling your eyes, join your man with beers and popcorn and cheer as loud as you can. He'll love it, and you'll live a little.
See also: Breaking The Stereotype: The Essence Of Being A Free Spirit
Have a picnic in a gorgeous park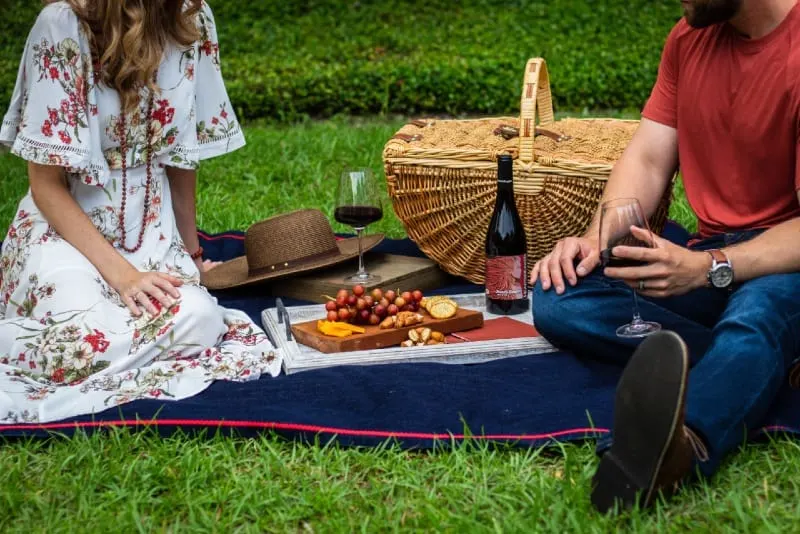 Takeout is great and all, but sometimes, having a cute little picnic with a basket of food and wine surrounded by nature is much-needed.
Plan the whole thing. Bring your favorite foods, make sure to have a blanket, and spoil your man with love!
Let the world see that he's your sweetie. A little romance never killed anybody, and it will only bring you two closer together.
Invite his mom over for dinner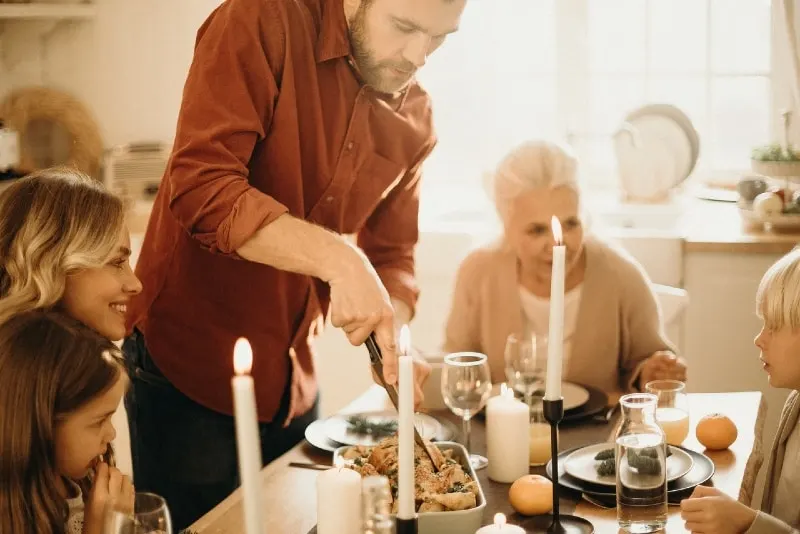 This goes only if he's close to his mom. What better surprise than having the woman who raised him to be such a kind man over for dinner?
Make arrangements with her, make sure she doesn't tell him anything, and cook something they both love. Afterward, you can go for a walk, and catch up with her over drinks.
A little bonding time will be a kind gesture that he'll be very grateful for. Oh, and his mom will surely fancy you even more after this kind sentiment.
Get him tickets to a ball game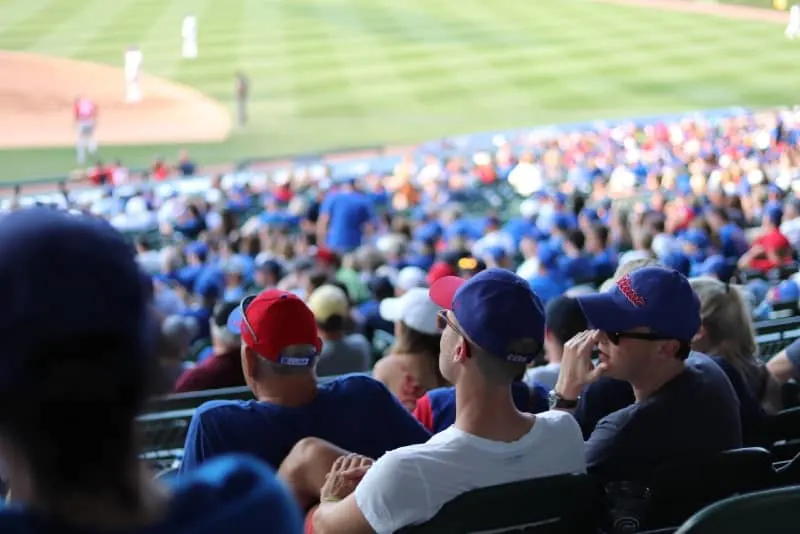 Or whatever sport he's into! Get two tickets (for him and his best friend) and give him the best surprise ever.
It's cool if you joined him too, of course. But letting him go and watch it with someone who loves it as passionately as he does is a new level of thoughtfulness.
Isn't it just the best cheering your favorite sports team on with a friend who's just as invested as you are?
Spa for couples
I know, I know. The spa is for girls only, right? Not quite! He might seem reluctant at first, but trust me. Deep down, he'll be jumping at the chance to have a day of deep relaxation with his favorite girl.
So don't let his macho exterior fool you. Make arrangements for the most relaxing spa day ever, grab his hand, and lead the way.
A day dedicated to nurturing your body is the best decision you'll make for the two of you. Heck, he probably needs it more than you do!
Book a romantic weekend getaway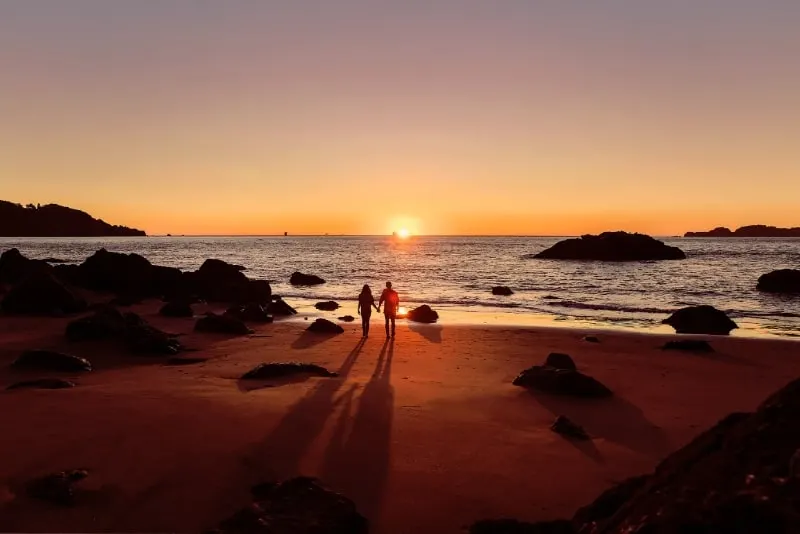 Escape the noise of a busy city and run away somewhere peaceful, quiet, and serene. Go someplace you can both recharge and spend time away from people, problems and technology.
Sleep in, talk for ages, snuggle, listen to music, connect on every level, and forget about the world. Your relationship deserves this.
Spoil your man by having a long, much-needed weekend of doing nothing but loving each other without the outside noise. Quality time together trumps everything else.
See also: Powerful Ways To Increase Self-Love And Stop Feeling Unwanted