Telling your loved ones how much they mean to you is extremely important. However, among all our love declarations, we often forget to simply say "I'm proud of you".
Well, let me tell you something – this is exactly what they would like to hear.
It doesn't matter if we're talking about your child, romantic partner, a sibling, or a friend: it's important each one of these people knows that you feel enormously proud to have them in your life.
Here is the ultimate list of 65 "I am proud of you" quotes and messages you can use for every occasion when you are having trouble expressing yourself.
10 I Am So Proud Of You Messages For A Child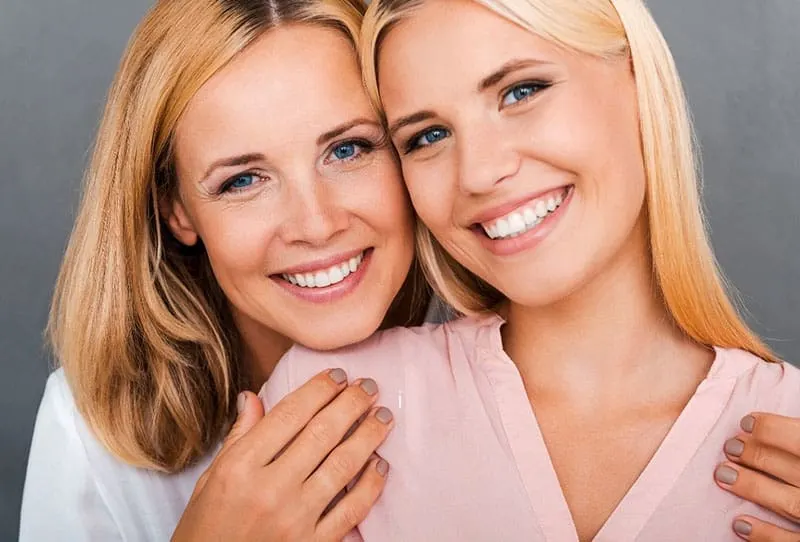 1. Ever since you were a little girl, you've made me the proudest parent in the world. I love you.
2. The thing I'm most proud of is that you've become a better version of me. I will die happy, knowing that I've left such an amazing legacy in this world.
3. I hope that one day, your little girls and boys will make you proud the same way you did with me.
4. When I laid my eyes on you for the first time in the hospital, I knew that you'd be hard work. But, even then, I knew that all the effort it would take to make a man out of you would be worth it because you'd already managed to make me the proudest mother in the world.
5. They say that our children's accomplishments are a mirror of our success as parents. If that is so, I've been the best parent ever because everything you achieve in life makes me proud.
6. I am so proud that you've grown to be the amazing young woman you are today.
7. You're the best person in the entire world and as your father I couldn't be more proud.
8. You've been making me proud ever since you were born. Even when you were a young age, I knew that you were destined for great things.
9. I'm not proud of all of your diplomas. I'm not proud of how beautiful you are. I'm not proud of the money you earn. I'm proud of you for being such a good human being.
10. I'm proud of myself for managing to raise such an amazing young woman.
10 I Am Proud Of You Love Messages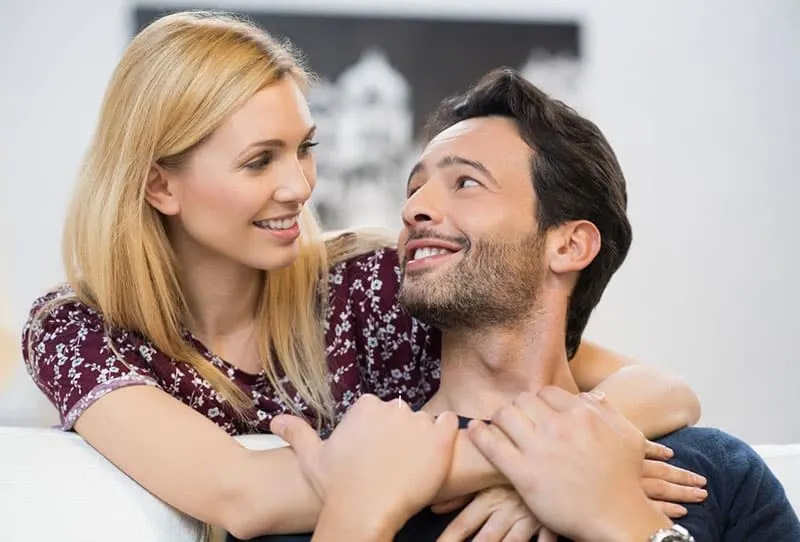 1. I'm proud of everything you've done for our relationship. Proud of your sacrifices, proud of your efforts, and proud of the love you feel for me.
2. I'm proud of myself for choosing this well.
3. Having you as my wife has been the greatest of blessings. I couldn't be more proud of the woman you've turned into.
4. It's not just your husband-like qualities I'm proud of. Yes, you're the best possible husband I could have ever dreamt of having, but you're even better in your role as a father.
5. Thank you for making me proud of my choices. Every morning that I wake up and see your face on the pillow next to mine, I know I had some pretty good luck when I found you.
6. I'm proud of the fact that you never gave up on me. You always believed in us and I can never thank you enough for that.
7. I'm sorry for not being a better husband to you. I couldn't be more proud of your ability to keep on putting up with me, despite all of my imperfections.
8. I know that you're aware of how much I love you, but I'm not sure that you know how much I respect you and most importantly, how proud I am for having you.
9. We survived what we thought would kill us. I'm proud of our relationship and of all the effort you put into it.
10. Every time you think about giving up, remember that I'm there, watching your back, loving you more than anyone, and being proud of everything you're becoming.
5 I Am Proud Of You Messages For A Sibling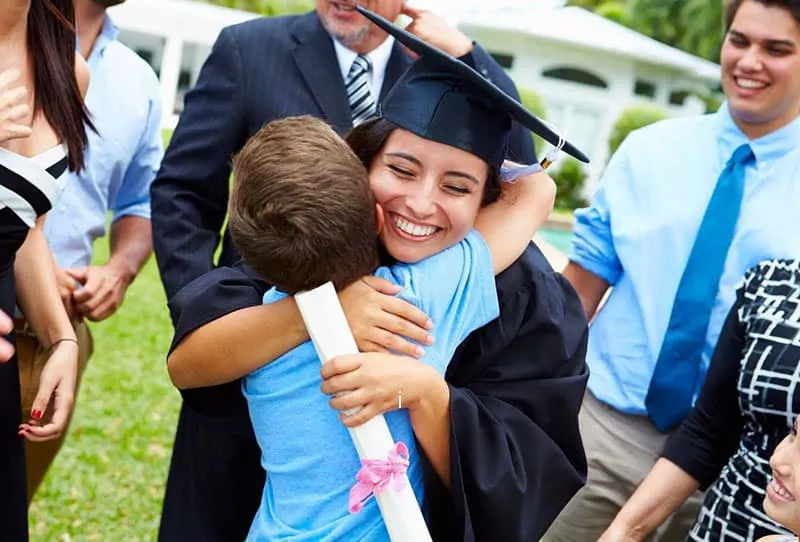 1. Dear brother, thank you for showing me the way and for being a great role model. I love you.
2. I am happy that I have the privilege of seeing you grow and become a better person.
3. "I'm very proud of my sister and protective of her. Solange is the one person I will fight for. Don't talk about my sister; don't play with me about my sister. If you do, you'll see another side of me. I admire her, and though she's five years younger than me, I strive to be like her. She's so smart and secure. She's sensitive to people's feelings, but not afraid of what they think."- Beyonce Knowles
4. I feel proud that I can call you my brother.
5. Dear big sister, ever since I was a little kid, I've been proud of having you in my life. Now that you've grown to be this awesome and powerful woman, I'm even prouder.
10 I Am Proud Of You Messages For A Best Friend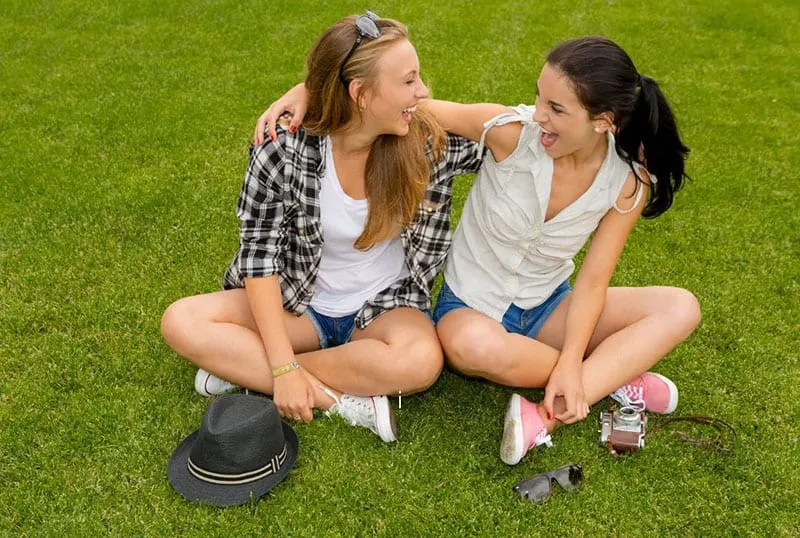 1. Always remember: you're good enough. Never forget your worth and know that I'm proud of how far you went.
2. From the very first weeks of our friendship, back in high school, I knew that you were born for great things.
3. Everything you've accomplished makes me proud of being your friend.
4. I consider it a great honor and a privilege to call you my friend. Thank you for making me proud.
5. Even though we don't talk to each other every day like we did back in high school, know that I'm proud of you
6. Dear friend, I'm so proud of you for managing to turn your life upside down. I'm proud of your empathy, of your ability to heal, and most importantly: proud of the amazing human being you are.
7. I am incredibly proud of the person you've become, after all the struggles you had to go through.
8. You know why I'm so proud of how far you've come? Because I'm the only one who knows the whole truth. The only one who was there to see everything you had to go through, while the entire world just saw the mask that hid your pain. I'm proud because you have the strength to still be smiling after the hell you've survived.
9. If no one has told you lately, Iet me be the one to do it: I'm proud of you and I'm proud to have you as my friend.
10. Dear friend, you've got this and you're doing much better than you think. Just keep going and don't look back.
10 I Am So Proud Of You Quotes By Famous People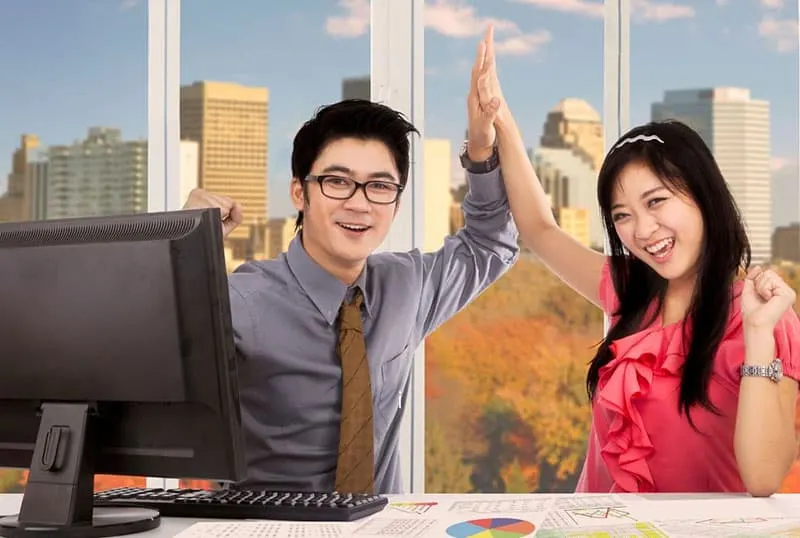 1. "There has never been a day when I have not been proud of you, I said to my daughter, though some days I'm louder about other stuff so it's easy to miss that." –Brian Andreas
2. "I am so proud of you that it makes me proud of me. I hope you know that."- John Green
3. "I'm really proud of you for having come this far – every single one of you, wherever you are, you're on your way – you are getting there! And – don't worry so much! Just – that's what we need to stop doing – stop worrying so much, and start observing a little bit more." –Ysabella Brave
4. "If you can look in your mother's eyes and she tells you: "I'm so proud of you", then you're a champion."- George Foreman
5. "They may never say it, but your parents really are proud of you when you follow your heart and chase your dreams." –Robert Cheeke
6. " The five most important words a leader can speak are – 'I am proud of you' The four most important are – 'What is your opinion?' The three most important are – 'If you please' The two most important are – 'Thank You' And the most important single word of all is – 'You'" -Denis Waitley
7. "You are perfect the way you are." Blay's voice was strong. "There is nothing wrong with who and what you have always been. I'm proud of you. And I love you. Now … and always." Qhuinn's vision got wavy. Hard-core. "I'm proud of you. And I love you," Blay repeated. "Always. Forget about your old family … you have me now. I am your family." -J.R. Ward
8. "I'm proud of you for the times you came in second, or third, or fourth, but what you did was the best you have ever done."– Fred Rogers
9. "I am telling you that I am very grateful and am so proud of you for being a symbolic generation that is calling for change to the better, that is dreaming for a better future, and is making the future."– Hosni Mubarak
10. "I am so proud of my parents. Through all that, they're best friends; they still go to curries together. You don't have to be together to show an example of how a relationship can work." -Emily Atack
25 Proud Of Myself Quotes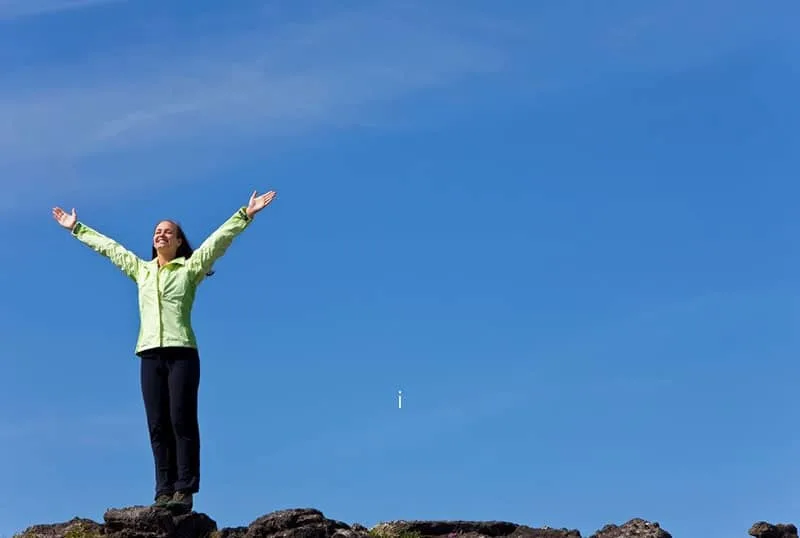 Besides telling others "I'm proud of you", don't forget to say these encouraging words to yourself, as well:
1. "Someday you will look back at your struggling days and feel proud of what you have achieved." -Avijeet Das
2. "Good for you and be proud of yourself because you have your priorities in order. Be proud of yourself if you are responsible, reliable, persistent, and take your job and education seriously." -Ana Monnar
3. "Living a short life as a proud person is more worthwhile than living a whole century as a chameleon." -Eraldo Banovac
4. "I'm most proud of the fact that I get to keep growing." -Paula Scher
5. "Though fallen down, be proud your mustache is not muddled" –Sir P.S. Jagadeesh Kumar
6. "The most important thing is to be proud of the work that you put into something, and put the ego aside."– Alicia Keys
7. "Proud: Pride Rising Out of U Daily"- Christine Szymanski
8. "I hope you live a life you're proud of. If you find that you're not, I hope you have the strength to start all over again." –Eric Roth
9. "If you want to be proud of yourself, then do things in which you can take pride." –Karen Horney
10. "Be proud of your scars. They have everything to do with your strength, and what you've endured. They're a treasure map to the deep self." –Clarissa Pinkola Estes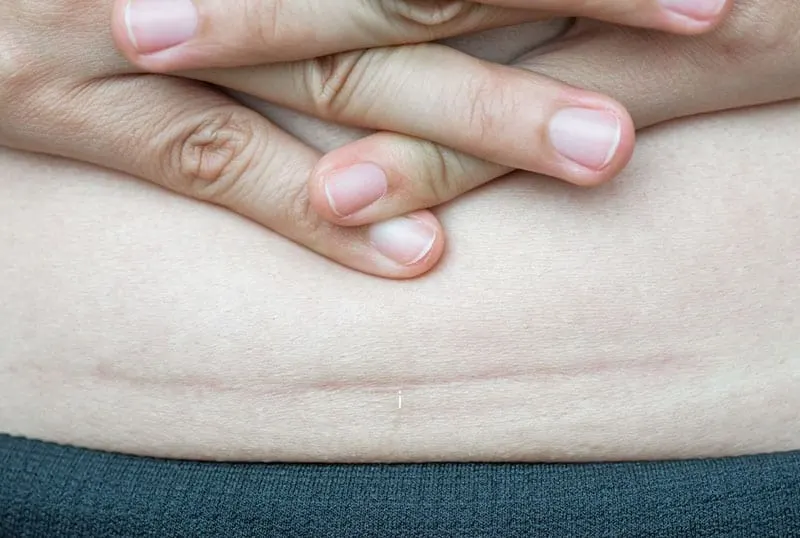 11. "I'm proud of my hard work. Working hard won't always lead to the exact things we desire. There are many things I've wanted that I haven't always gotten. But, I have a great satisfaction in the blessings from my mother and father, who instilled a great work ethic in me both personally and professionally."- Tamron Hall
12. "Be proud of your scars. They remind you that you have the will to live." –Paulo Coelho
13. "We are rarely proud when we are alone."– Voltaire
14. "You always want your people to be proud of what you have accomplished."- Dolly Parton
15."We're all proud of making little mistakes. It gives us the feeling we don't make any big ones."- Andy Rooney
16. "'Born this Way' is about being yourself, and loving who you are and being proud." –Lady Gaga
17."The intelligent man who is proud of his intelligence is like the condemned man who is proud of his large cell." –Simone Weil
18. "I'm proud of the woman I've become because I went through one hell of a time becoming her." –Unknown
19. "You may have enemies whom you hate, but not enemies whom you despise. You must be proud of your enemy: then the success of your enemy shall be your success too." -Friedrich Nietzsche
20. "You don't have to be famous. You just have to make your mother and father proud of you."- Meryl Streep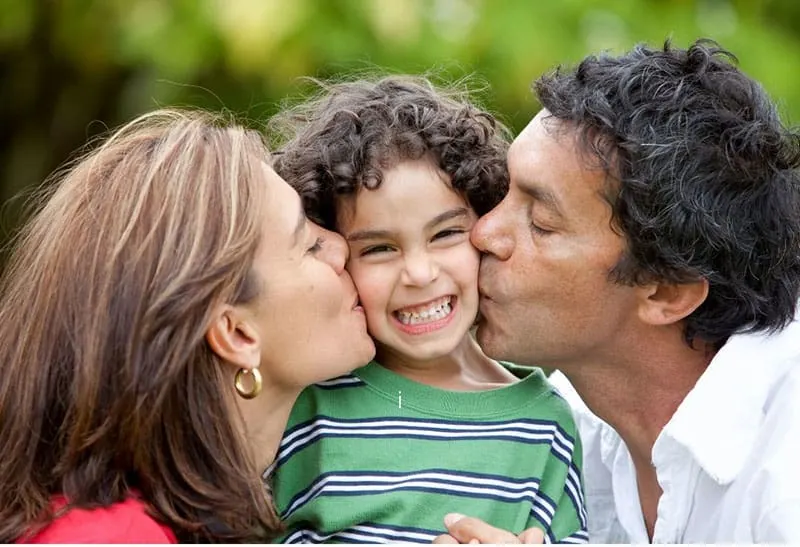 21. "When you succeed be proud of yourself and know that not everyone gets to experience the thrill of success on a consistent basis."- Robert Cheeke
22. " It's about being proud of who you are, being proud of your situation and just being stoked that things are always going to get better or always gonna get worse and that's such a great thing. Every day is a new surprise." -Bert McCracken
23. "Don't use expensive clothes as a screen for your personal doubts. Be proud of yourself."- Karl Lagerfeld
24. "Be proud of yourself when you do keep going!" –Lindsey Vonn
25. "It's your life and we're all going to be gone one day so just be proud of yourself." –Marcus Hudson