I can say that love is the most complex emotion of all.
When you love, nothing is easy and you always need to go that extra mile if you want to truly satisfy your loved one.
There are people who are totally okay with small amounts of love, but on the other hand, there are people like me, who want all or nothing.
I didn't have many guys in my life, but I did find the one. And he taught me what real love is.
I think that I will speak in the name of all women if I share my story about love. So, this is what I have learned so far:
Love is the best thing you will ever feel in your life.
It can be love from your parents or friends but the most special one is the love that comes from the heart of your partner.
He is the wheel that is making you moving and without him, things in life wouldn't be so nice.
If he loves you, your happiness will be more important to him than his.
Once he falls in love with you, you will be his safe harbor and a person he likes coming back home to.
He can show you that he loves you in a thousand different ways, but you will know what he feels for sure if you just take a deep look into his eyes.
They are a reflection of his soul and they don't lie. His eyes will tell you all that you ever wanted to know.
They will reveal all of his darkest secrets and while you are looking at them, they will be filled with love.
You will realize that your man loves you because he will call you every time life gets tough.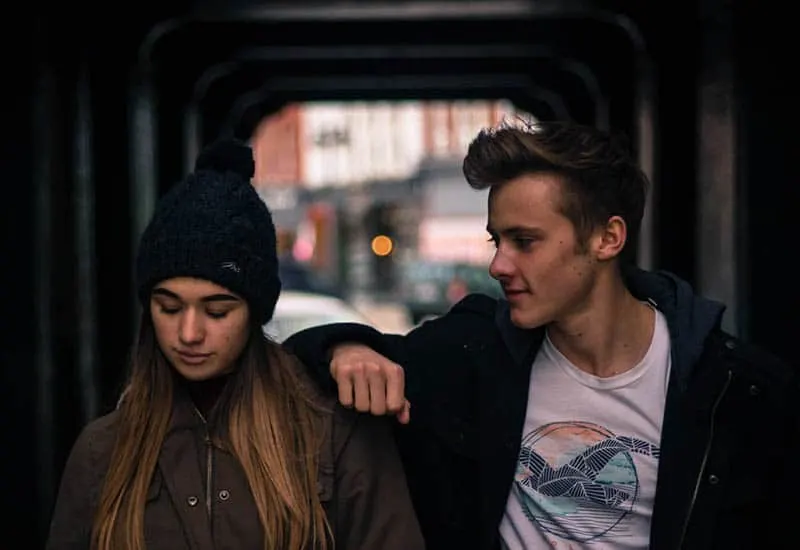 He will call you to tell you the good news as well. He simply considers you to be his human diary where he doesn't need to pretend.
You are the only person he feels good with.
In front of you, there is no false shine in his eyes. Everything that he does is sincere.
He knows that you were there with him in his moments of sorrow and he knows that he can tell you about his feelings.
For him, you are a woman to love and whatever he does, he doesn't want to see you sad.
A man in love will always try to make your day by just texting you a 'good morning' or a 'good night'. No matter how busy he is, he will find some time for you. And you know why?
Because you are a priority in his life and not just an option he comes to see when it is convenient for him.
He tries to be the best version of himself just to please you—so you can be proud of him.
He is the type of a man who will lie in your lap after an exhausting day at work, telling you that there is no other place he would rather be than in your arms.
He is a man who will do his best in orderfor you to feel like a woman—the one who deserves the best from the best.
He wants to treat you like a queen because you are worthy, and he knows how difficult it is to find a good woman these days.
He will show you that he loves you when he looks only at you in a room full of people.
He will show you his love when he admits that you are the last thing he thinks of when he goes to bed and the first one that he thinks of when he wakes up.
For him, you are a reason to get up and deal with life's problems every day.
You are a blessing and a gift God sent him to finally make his life perfect. He is the one who will love you even in your worst days just because he is the one for you.
He will show you his love by making a future with you. For him, you will be the light at the end of his tunnel and his safe person.
And if you really find a man like this, cherish him like he is the only one in this world.
Fight for the man you truly deserve and whatever you do, don't forget to tell him that you love him every day.
Hope your love will live happily ever after! Fingers crossed!