One who hasn't suffered a broken heart cannot comprehend the agony that is letting go of your one true love. And the heartbreak behind these love hurts quotes will be all too real for many people.
Loving someone who caused your heartache is among the worst feelings in one's life. If nothing can heal your emotional wounds, try to find some comfort in these sad love quotes that reflect how you feel.
During my healing, I found strength in the fact that I'm not alone. I realized that through some incredible inspirational quotes, hurt quotes, life quotes, and motivational quotes that kept me going.
After understanding that everybody experiences hard times with a loved one, I was able to accept and deal with my own situation with more ease.
It's difficult, but after soaking in these inspiring words of wisdom, your perspective might shift. Embrace these love hurts quotes and let them resonate with you.
See also: What Does It Mean When A Guy Ignores You And 5 Things To Do About It
Love Hurts Quotes And Sayings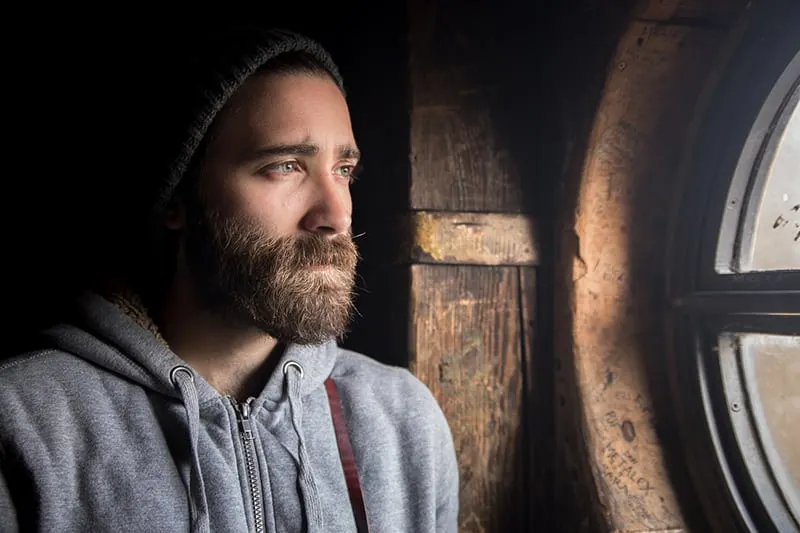 1. "So it's true when all is said and done, grief is the price we pay for love." – E. A. Bucchianeri
2. "Why is it that we don't always recognize the moment love begins, but we always recognize the moment it ends?" – Unknown
3. "Just because we can't be together doesn't mean I don't love you." – Cecily von Ziegesar
4. "Memories are coming back. Pain! I tried so hard to erase it. The time I am spending without you, from you makes me remember you even more." – Unknown
5. "Spiteful words can hurt your feelings but silence breaks your heart." – Clive Staples Lewis
6. "The shattering of a heart when being broken is the loudest quiet ever." – Carroll Bryant
7. "You hurt me more than I deserve, how can you be so cruel? I love you more than you deserve, why am I such a fool?" – Unknown
8. "[A] final comfort that is small, but not cold: The heart is the only broken instrument that works." – T. E. Kalem
9. "Broken hearts die slowly." – Langston Hughes
10. "If love is so important to have that one doesn't want to lose it, why is it when we find true love we often don't notice it?" – Unknown
11. "Some people come in your life and make you believe that your life is incomplete without them. Then they leave, creating a void in your heart that may fill back with time but will never be complete." – Anmol Rawat
12. "To make one person the center of your world is bound to end in disaster. There are too many factors outside of your control." – Alexandra Adornetto
13. "But I do, and the barbed wire tightens once more until my heart is strangled and broken." – A. G. Howard
14. "Must I go bound while you go free, must I love a man who doesn't love me, must I be born with so little art, as to love a man who'll break my heart?" – Cassandra Clare
See also: The Difference Between Crush And Love: 22 Key Distinctions
Inspirational Love Hurts Quotes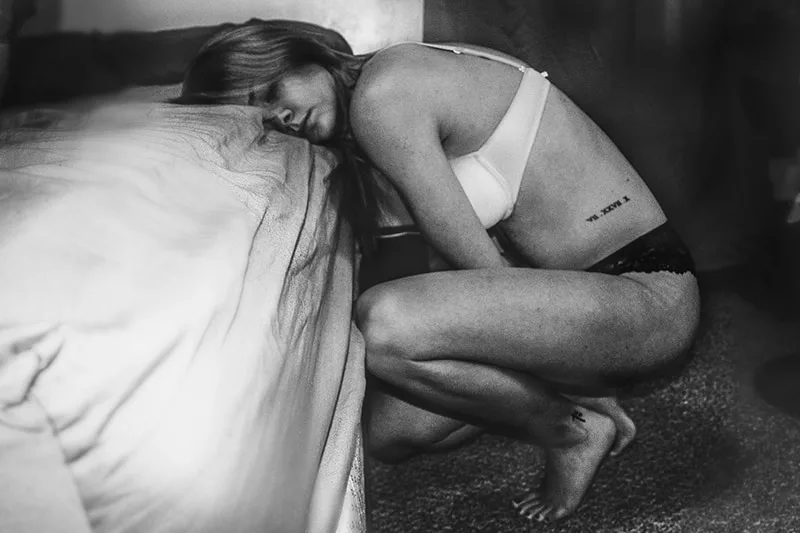 1. "The pain of having a broken heart is not so much as to kill you, yet not so little as to let you live." – Unknown
2. "What do you do when the one person you want comfort from the most is the one who caused your pain?" – Amanda Grace
3. "It hurts to love someone and not be loved in return but what is the most painful is to love someone and never find the courage to let the person know how you feel." – Unknown
4. "When one is in love, one always begins by deceiving oneself, and one always ends by deceiving others. That is what the world calls a romance." – Oscar Wilde
5. "One of the hardest lessons in life is letting go. Whether it's guilt, anger, love, loss or betrayal. Change is never easy. We fight to hold on, and we fight to let go." – Unknown
6. "God is closest to those with broken hearts." – Jewish Saying
7. "Where there is love, there is pain." – Spanish Proverb
8. "It takes only a minute to get a crush on someone, an hour to like someone, and a day to love someone, but it takes a lifetime to forget someone." – Unknown
9. "The brittle bones beneath my chest cracked, piercing my heart. It was you who breathed new life into my lungs and it was you who would later siphon the life you had given so as to feed your selfish desires." – Sonya Watson
10. "Love is hard to find, hard to keep, and hard to forget." – Alysha Speer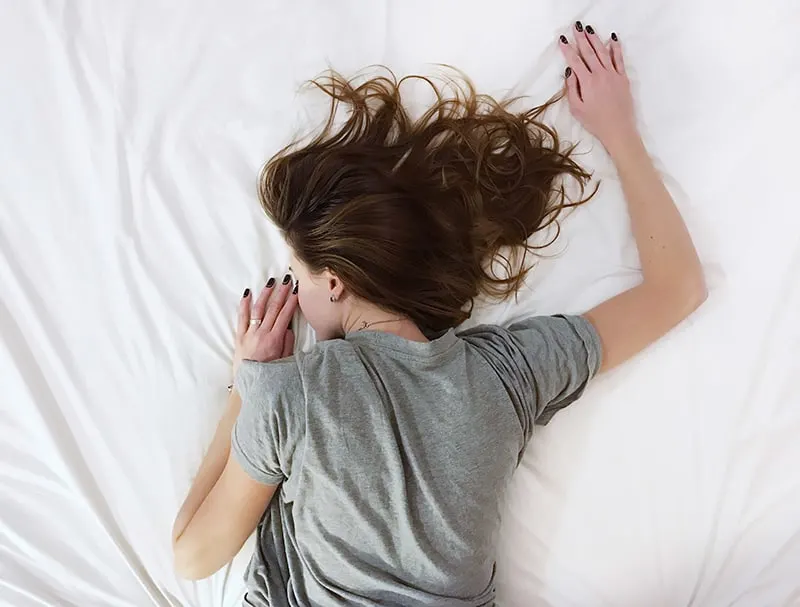 11. "Nobody is worth crying for, and those that are worth it will not make you cry." – Gabriel García Márquez
12. "Love is a smoke made with the fume of sighs." – William Shakespeare
13. "It hurts if someone tells you they don't want you, but it hurts more if they don't tell you." – Unknown
14. "If you have it [love], you don't need to have anything else, and if you don't have it, it doesn't matter much what else you have." – Sir James M. Barrie
15. "God can heal a broken heart, but He has to have all the pieces." – Unknown
16. "Lie still, lie still, my breaking heart. My silent heart, lie still, and break." – Christina Rossetti
17. "The courses of true love never did run smooth." – William Shakespeare
18. "The sky cries for those filled with sadness." – Sonya Watson
19. "I did the searching and remembering, she did the disappearing and the forgetting." – Ann Brashares
20. "I loved you enough to let you stumble, fall, hurt, and fail." – Erma Bombeck
21. "The love that lasts the longest is the love that is never returned." – William Somerset Maugham
See also: Revenge Quotes: 140+ Famous Quotes You Must Read
Broken Heart Quotes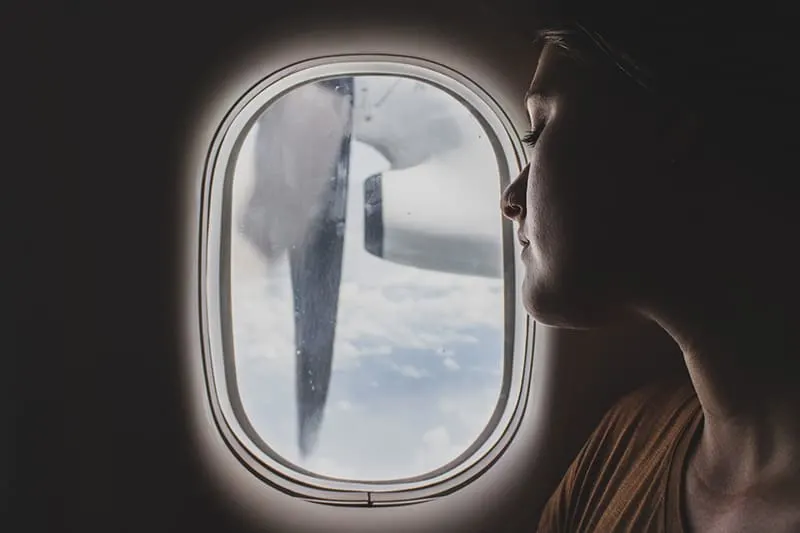 1. "I've been hurt but I'll continue to love, for that gives me the courage to go on with my life." – Unknown
2. Of all pains, the greatest pain is to love, and to love in vain." – George Granville
3. "Love is blind and love can be foolish – our heart doesn't always love the right people at the right time. Sometimes we hurt the ones that love us the most, and sometimes we love the ones that don't deserve our love at all." – Unknown
4. "When you are in love and you get hurt, it's like a cut. It will heal, but there will always be a scar." – Unknown
5. "Have you ever been hurt and the place tries to heal a bit, and you just pull the scar off of it over and over again." – Rosa Parks
6. "Without love our life is… a ship without a rudder… like a body without a soul." – Sholem Aleichem
7. "If you love something, let it go." – Karen Shreck
8. "I self-destruct every relationship so that I don't get hurt, but in truth, I just hurt myself worse in the long run." – Unknown
9. "Sometimes, when one person is missing, the whole world seems depopulated." – Lamartine
10. "'Tis not love's going hurt my days, but that it went in little ways." – Edna St. Vincent Millay
11. "Love bleeds you dry until the red organ ceases to beat." – Sonya Watson
12. "At what point of time do you realize something you have been working for so long and so hard is no longer worth fighting for? After the fight I realized it." – Unknown
13. "It hurts so much to know that I did not mean a thing to you when in fact you are everything to me." – Unknown
See also: Quotes About Being Hurt: 100+ Quotes To Help You Deal With The Pain
Sad Quotes For The Heartbroken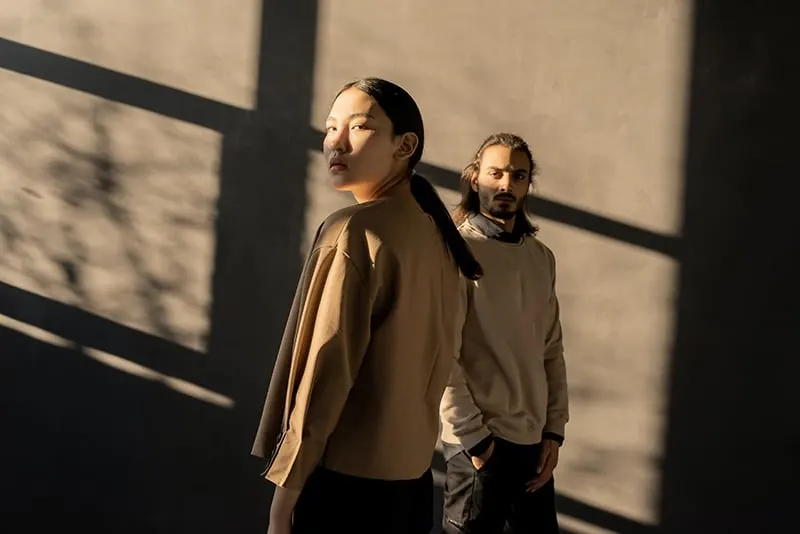 1. "What is the opposite of two? A lonely me, a lonely you." – Richard Wilbur
2. "Every night, I laid awake with your memories flooding through my eyes, with the hope to be with you when sleep arrived." – Anmol Rawat
3. "I thought when love for you died, I should die. It's dead. Alone, most strangely, I live on." – Rupert Brooke
4. "The clouds wept when my heart sang a song of sorrow." – Sonya Watson
5. "I miss you in waves and tonight I'm drowning. You left me fending for my life and it feels like you're the only one who can bring me back to the shore alive." – Denice Envall
6. "I loved you then, I love you now, I love you still, always have always will." – Unknown
7. "When love is lost, do not bow your head in sadness; instead keep your head up high and gaze into heaven for that is where your broken heart has been sent to heal." – Unknown
8. "The man is quickened so with grief, he wanders god-like or like a thief. Inside and out, below, above, with relief seeking lost love." – Robert Graves
9. "Sometimes waiting is the hardest thing of all." – Luanne Rice
10. "You did love me, I whispered. Just not the same way I loved you." – Jess Rothenberg
11. "I fight for what I want and that's you. But sometimes I ask myself if you're worth it, my heart says yes you are. But I don't want to fight a war if I'm going to lose." – Unknown
12. "I hate the day because it lendeth light to see all things, but not my love to see." – Edmund Spenser
13. "Love is the most beautiful of dreams and the worst of nightmares." – Aman Jassal
14. "One day you're going to remember me and how much I loved you… then you're gonna hate yourself for letting me go." – Drake
See also: Everything Happens For A Reason Quotes: 58 Inspiring Words Of Wisdom
Inspirational Love Quotes About Letting Go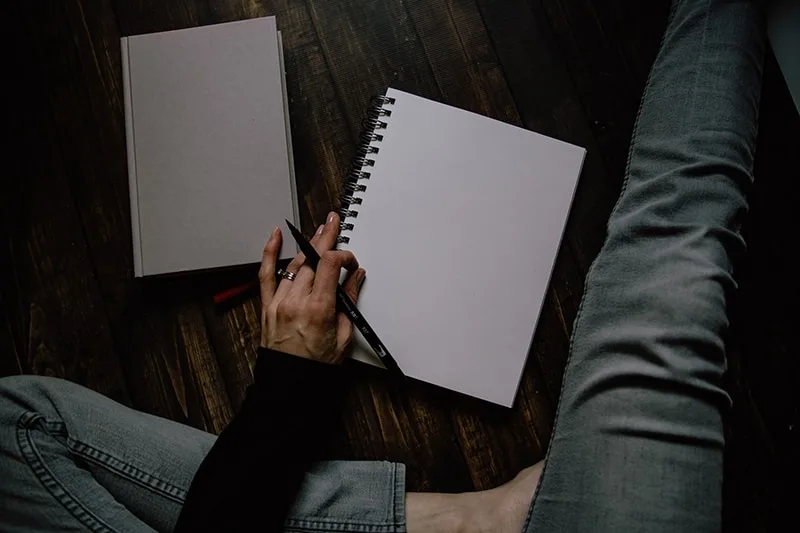 1. "Maybe it's a good idea to write something about you in my book… At least then, there will be a place where we will meet every day… and be together forever!" – Anamika Mishra
2. "Willingness to possess is the beginning of… love hurts." – Toba Beta
3. "Love stinks, yeah, yeah." – J. Geils Band
4. "Don't fall in love. Fall off a bridge, it hurts less." – Unknown
5. "The worst way to miss someone is to have them sitting right next to you… And knowing you have absolutely no chance with them." – Unknown
6. "With what a deep devotedness of woe, I wept thy absence – o'er and o'er again. Thinking of thee, still thee, till thought grew pain,
and memory, like a drop that, night and day. Falls cold and ceaseless wore my heart away!" – Thomas Moore
7. "He was changed, burned, branded, destroyed, and rebuilt. And he loved it." – Jess Michaels
8. "Our love was like a game to you… when you got bored, you quit." – Unknown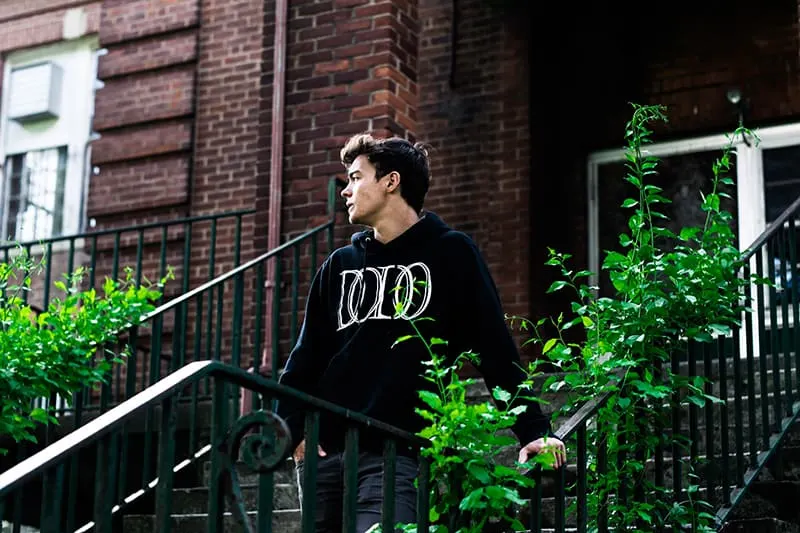 9. "Yet leave me not; yet, if thou wilt, be free. Love me no more, but love my love of thee." – Algernon Charles Swinburne
10. "Ask me why I keep on loving you when it's clear that you don't feel the same way for me… The problem is that as much as I can't force you to love me, I can't force myself to stop loving you." – Unknown
11. "Maybe part of loving is learning to let go." – Unknown
12. "I wore your promise on my finger for one year. I'll wear your name on my heart til I die. Because you were my boy, you were my only boy forever." – Coco J. Ginger
13. "Love is hard to find, hard to keep, and hard to forget." – Alysha Speer
14. "Love is never supposed to hurt. Love is supposed to heal, to be your haven from misery, to make living fucking worthwhile." – Mia Asher
15. "It hurts to love. It's like giving yourself to be flayed and knowing that at any moment the other person may just walk off with your skin." – Susan Sontag
16. "Just because we can't be together doesn't mean I don't love you." – Cecily von Ziegesar
See also: How To Forget Someone: 26 Ways To Speed Up The Process
Reading these love hurts quotes has probably made you relive a lot of painful memories in your head. But heartbreak is part of life and in order to get over it, you must go through it first.
Your love story may not have turned out the way you hoped it would, but that could be a blessing in disguise. Right now, it may not seem like it. But in a few months' time, you'll understand what I mean.
One day, these letting go quotes won't affect you so deeply. Why? Because when you meet the right person, you'll never be forced to go through this predicament again.