Before we start, we need to get one thing straight. There is no magic formula, no sure technique that will guarantee to make him experience the best sex he has ever had.
There are a lot more factors than just one to please him like no one else ever did.
You can't expect to enchant him and drag him into bed by whispering just one powerful, dirty line in his ear. There is a lot more to it.
Some things are under your control and some you just can't count on because it depends on him.
From a physical perspective, you hold all the cards. You can affect that part of picking a guy up.
But, there is also your questions and his state of mind and a few other factors like the time of his last ejaculation.
If he was playing with himself right before you came along to screw his brains out, it's most likely he won't be aroused that easily.
Another thing that throws women off their game is the misconception that all men are the same. Well, they are not. Not all of them can possibly like the same things.
Just think of the different types of men. Some are boob guys, some are butt guys… and some get insanely horny just by looking you right in the eyes while doing it.
We all have different kinks, fantasies, and scenarios that turn us on, so if you want to please him like no one before, take that into consideration.
Expand your sex techniques, so the next time you want to please a man, you can choose from a variety of lusty moves.
Also, do not forget that sex is not a one-way street. If you both don't enjoy it, the sex won't be good.
As much as he needs his dose of arousal, so do you. So make sure he doesn't leave you hanging.
Try to find out what makes him horny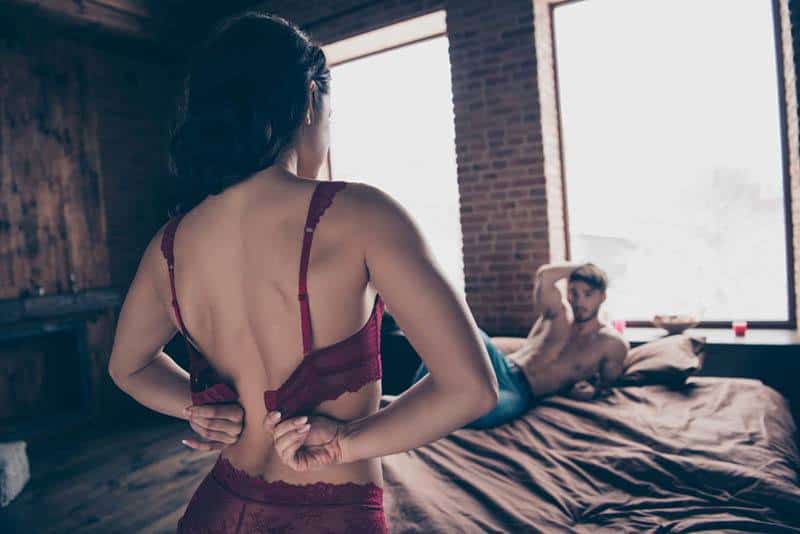 Explore a little and see what his weak spot is, and what his kinks and absolute turn-ons are.
It could be you wearing tight jeans or a sexy pair of heels or revealing your cleavage more than usual.
Or maybe he is a bit wilder and he wants to see you with another woman or even another man. But these things depend on how far you are willing to go for him.
Once you crack only one of the codes to fully satisfy him in bed, move on to another because you're going to need a lot more than just this.
Do it in a new place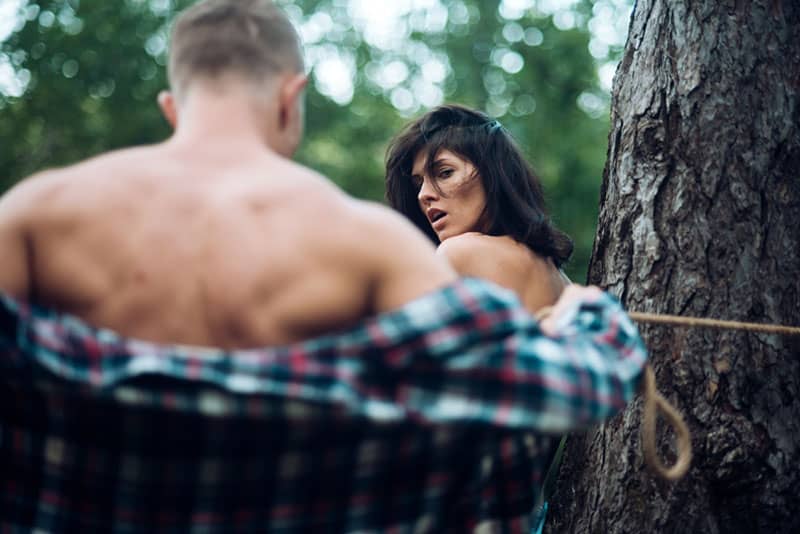 According to men, spontaneous sex is incredibly exciting and fun. It gets their engines roaring fiercely.
This kind of sex is very hard to plan, but on the other hand, you can pretend you didn't plan it because the chances are slim that he's going to see right through you.
The fact he is going to have sex out of the blue will occupy his mind completely.
Go on a vacation, camping or any place new because being somewhere you've never been before automatically makes you want to try new things.
Slowly build sexual tension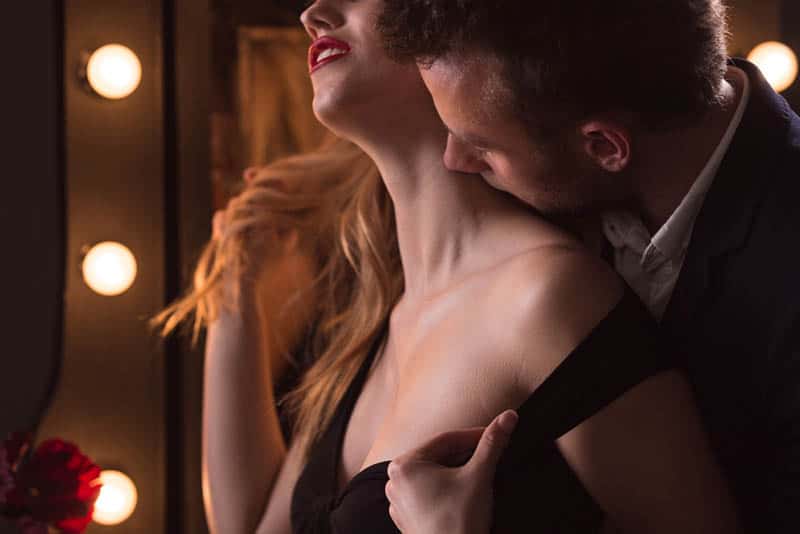 This is the complete opposite of spontaneous sex, but it works like a charm every time.
Slowly build him up for what's to come. It's that unexplainable feeling when tension creates between the two of you and you want to rip off each other's clothes.
It's that feeling when he whispers something dirty in your ear at the most inappropriate place for that.
It's that feeling when he kisses you passionately before you leave for work.
Build those emotions up over a few days to make him want to drag you into the bedroom, to make him almost beg you to take him.
Touch yourself
This will leave him breathless. He will get so horny that he will take you any place, anytime. You know you have needs like he does, so don't be shy to show him that.
Show him that you want to be at the peak of satisfaction. Show him how you want to be treated.
Other than you turning him on by doing that, you've made him want to prove himself, too.
He will get down to business instantly and you won't regret it even one bit.
Men are extremely visual and seeing you touching yourself in front of them stimulates them and makes them horny AF.
Use your voice
No one wants a quiet woman in bed. If you aren't vocal, he might think you are not enjoying yourself.
You don't have to fake moaning like a porn star, but just try to tell him what you like.
Don't give orders because that can have the opposite effect or turn him off.
Tell him what you would like him to do to you. This is not pure dirty talk, it's just making your wishes transparent.
Also, try to gasp a few times and you'll see the excitement rising even more.
Don't be a stranger to fantasies
You don't have to do it, but it will mean a lot to him. Explore his favorite fantasy and if it's not too crazy for you (depending on your definition of crazy), bring that fantasy to life.
Be patient with him because he might be embarrassed by his fantasy and he might not want to admit that it turns him on.
Good foreplay is a job half done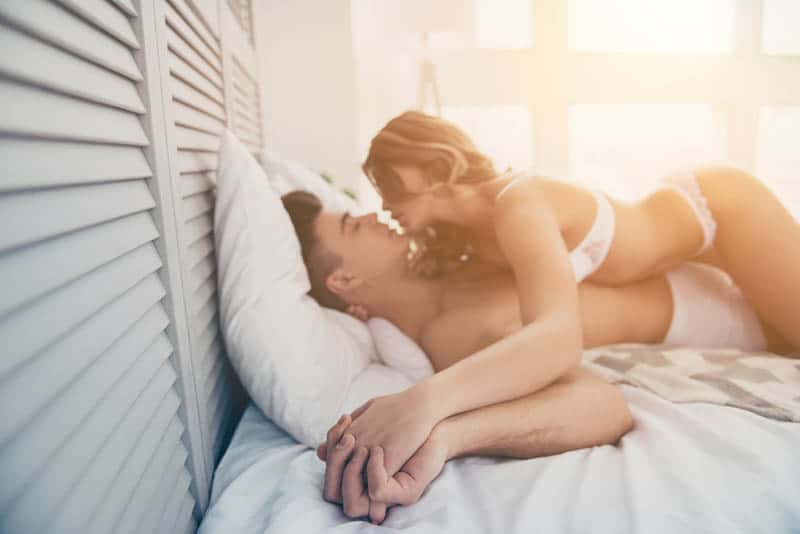 Do not forget about foreplay as that's where the sexual tension is building. That's when you're going to make him want you and ache for you.
That's when you have the power to make him beg to go to bed with you.
This is where you are the queen who can make all the rules as they suit you and he will follow them enthusiastically.
Build the chemistry by exploring each other. Go through every inch of his body. Make him feel sexy and desirable.