Have you ever given some thought to why you love your partner as much as you do?
Is it the way their laughter made you giggle the first time you met? Is it their weird (yet endearing) way of saying a certain phrase?
The truth is, when you love someone, you should always tell them! You don't have to wait for a special occasion.
That's why I've compiled a list of I love you because sayings for my partner, to inspire you to share your own story!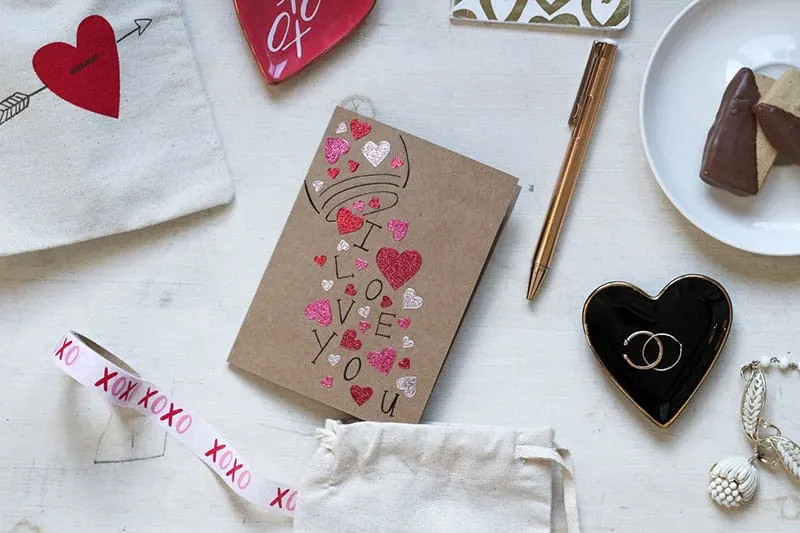 Whether it's the way they walk, how they smell, or the feeling of comfort they provide you with, by sharing it, you'll make their whole world brighter.
And if any of these sayings are a reflection of your story, feel free to use them as well.
There are SO many little things to love about someone. Check out some of the sweetest ones!
See also: My Boyfriend Cheated On Me: 21 Things You Should And Shouldn't Do
The Sweetest Reasons Why I Love You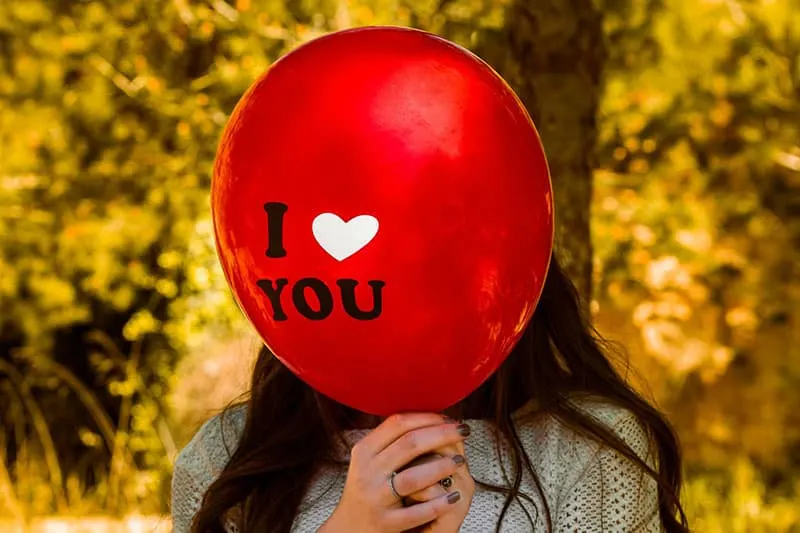 1. "I love you because when you laugh, you crinkle your eyes like an old person."
2. "I love you because you treat other people, even total strangers, with dignity and respect. You're always chatting up waiters and people on the street. It's like people flock to you, and it's beautiful to see."
3. "I love you because you challenge me and make me want to be a better person."
4. "I love you because you're passionate about what you do and you put your whole self into your work."
5. "I love you because you know how to tease me out of my bad moods."
6. "I love you because you push yourself to be better and never stop trying to grow and evolve as a person."
7. "I love you because you stand up for what you believe in."
8. "I love you because you care about your friends and are always there for them."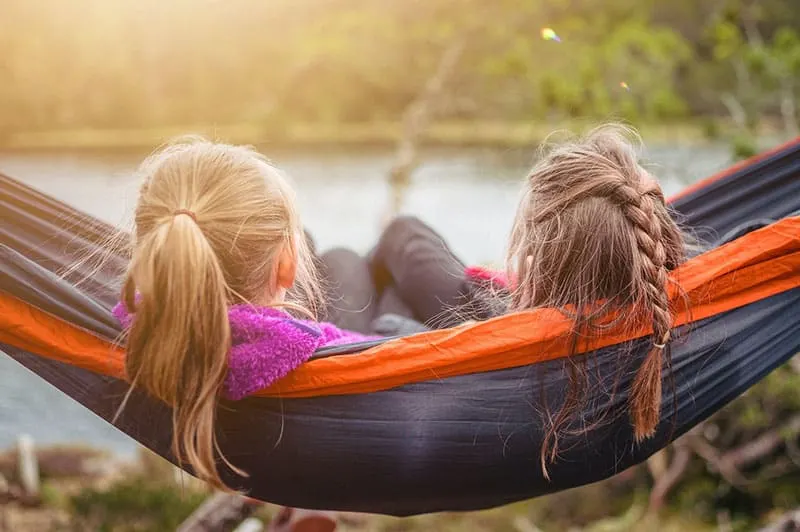 9. "I love you because when you sing along to songs on the radio, you really get into it."
10. "I love you because you're always ready to go on an adventure."
11. "I love you because you can be crazy at times."
12. "I love you because you cry at movies."
13. "I love you because you can't cook and you know it."
14. "I love you because you show me every day how to live a better life."
15. "I love you because your laughter is amazing."
16. "I love you because you're smart and talented."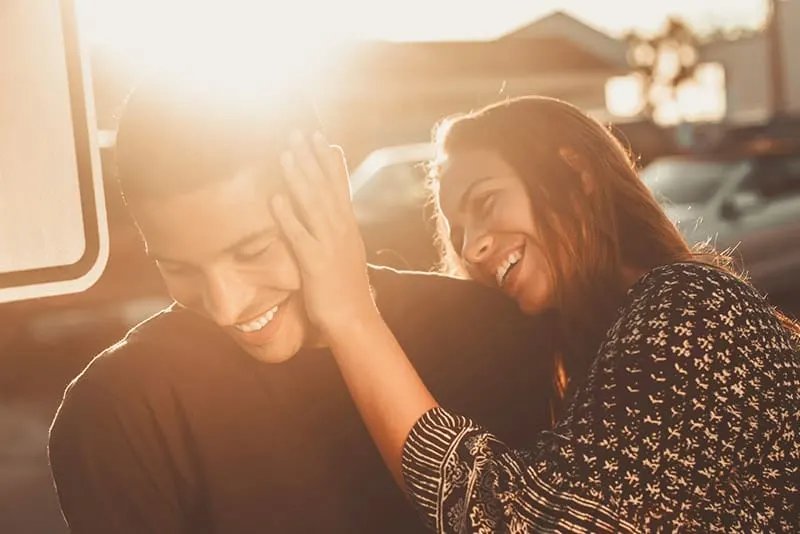 17. "I love you because sometimes you have such a dark, twisted sense of humor, I can't help but be shocked into laughter."
18. "I love you because your smile is the first thing I want to see every morning and the last thing I want to see at night."
19. " love you because when I see your smile, it feels like coming home."
20. "I love you because you smell good – all sweet and tangy and warm and you."
21. "I love you because you constantly introduce me to new art, music, and pieces of life I might have missed otherwise."
22. "I love you because you know what it means to be loyal."
23. "I love you because you were once a little kid who was mischievous and wild."
24. "I love you because you're pretty damn sweet when you want to be."
25. "I love you because you do the right thing, even when you think no one is paying attention."
26. "I love you because you've had some hard times and experienced things that could have made you bitter and mean, and yet you're still so generous and giving."
27. "I love you because you can love others openly, honestly, and freely without caring about getting hurt or being vulnerable."
28. "I love you because you give so much of yourself to others."
29. "I love you because you make me feel cherished and loved."
30. "I love you because you give as well as you get."
31. "I love you because you're the life of the party. You're so outgoing in a way I can't be, but being with you gives me more confidence and makes me more comfortable with myself."
32. "I love you because you're incredibly strong."
33. "I love you because you can be shy at times and it's kind of cute."
See also: 12 Signs You're In A One-Sided Friendship And How To Deal With It
Romantic Reasons Why I Love You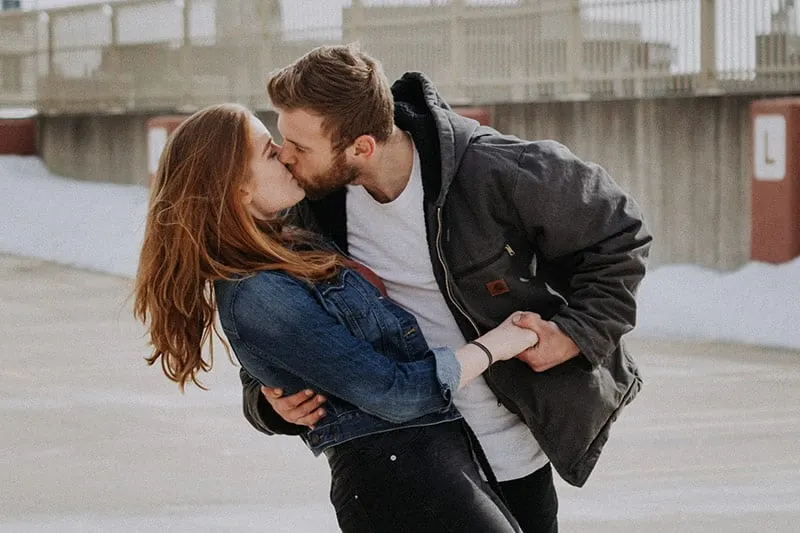 1. "I love you for the way you make me feel when I am with you."
2. "I love you because even in the coldest weather, you warm me with your love and warmth."
3. "I feel comfortable around you. After years of feeling awkward and embarrassed, I finally feel as though I can be myself."
4. "You have such a beautiful smile and that smile makes me happy all day."
5. "I love you because you bring new awareness to my life."
6. "You motivate me to be a better person. I like the way I want to grow, become better, and improve for you. You inspire me to reach my goals, learn something new, do my best, and never give up."
7. "I love the way you look at me and how it makes me feel peaceful and loved."
8. "I love you because we are friends and lovers at the same time."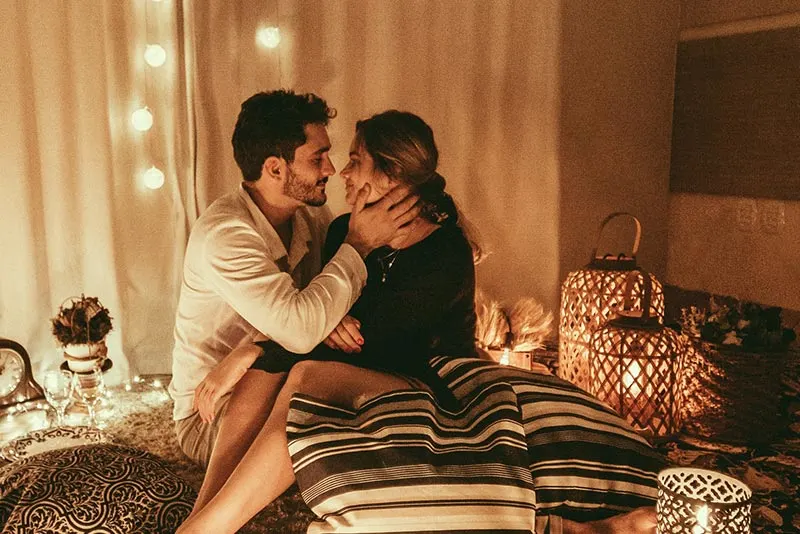 9. "I love how I feel when I look into your eyes, I see the universe in them, and nobody and nothing matters when we are together."
10. "You understand me. And when you don't, you do everything and go all in to get clarity about the things you don't understand."
11. "I know you'll protect me no matter what."
12. "I love it when we stay up late watching movies and fall asleep on the couch together with our feet in each other's faces."
13. "You help me feel confident. Knowing that you're in love with me makes me feel like I can do anything."
14. "You found me. You actually did. I still don't know how exactly it happened that we were right where we were meant to be at that exact time in our lives. But, I will be grateful for it forever."
15. "I love how your body feels next to mine."
16. "I love you because I can be myself around you."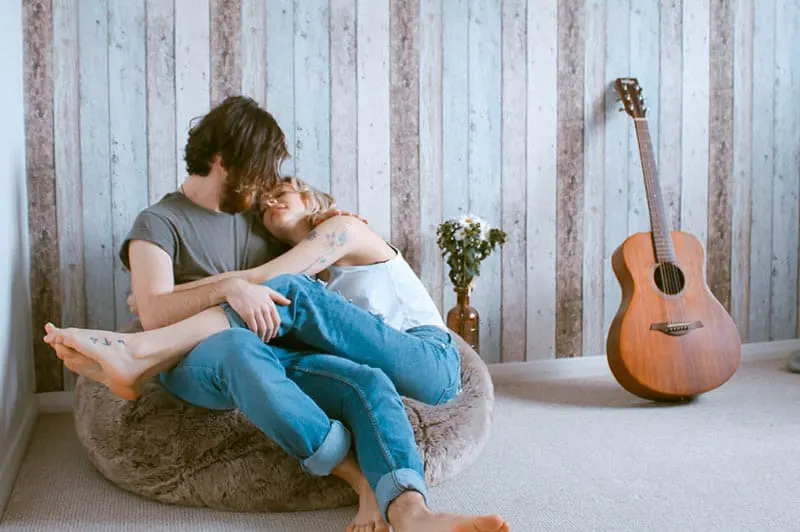 17. "You were meant to meet me at that exact time in our lives. You found me – it's incredible! I don't know how it happened, but you appeared at the right place at the right time there and noticed me."
18. "You think I'm pretty/ handsome no matter what."
19. "When we're together, all my problems disappear."
20. "You respect my boundaries. And you dare to cross them when you are sure you know better."
21. "You always support me when I am upset and always laugh at my foolish jokes. I appreciate how you love me without changing me."
22. "Even when I'm grumpy, you still like me."
23. "When I'm sad, you take the pain away with a joke."
24. "You never faltered and you had faith in us. Even when I stumbled slightly in the very beginning, you never swayed."
See also: Top 100 You Make Me Happy Quotes For Him And Her
Cutest Reasons Why I Love You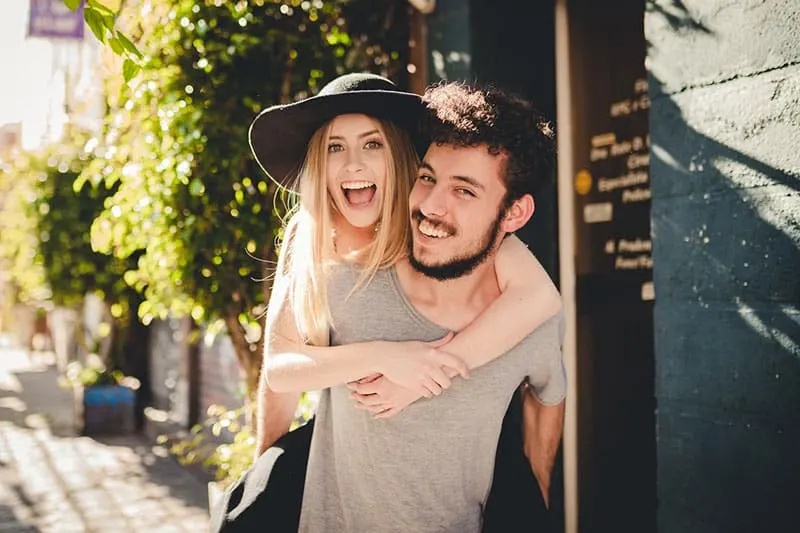 1. "I love your voice. It somehow resonates deeply in my soul."
2. "You know me better than anyone else in the world."
3. "You let me give you a detailed description of how I spent my day."
4. "I love how you can make my heart melt with your soft lips."
5. "I love you because you somehow always know exactly the right words to say to make me feel better. Cheering me up when I am feeling down is just one of your many talents."
6. "You have encouraged good habits. You've helped me develop much better habits, and I'm so much happier and healthier for them."
7. "You are my best friend. I love how we can be lovers, friends, companions, and even a team at the same time. We're just a perfect fit and an ideal balance."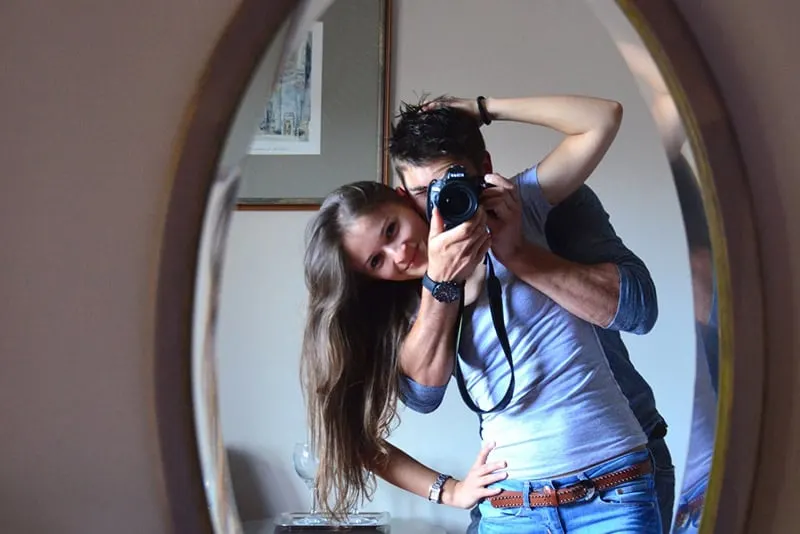 8. "We can take pictures with the most awkward facial expressions or postures, yet we still see each other as the cutest person on earth."
9. "You are always willing to help me accomplish my goals."
10. "You send me flowers for no reason."
11. "I love you because you always manage to laugh at my jokes, even when they are not all that funny."
12. "I love the way you are always happy first thing in the morning when I am grumpy."
13. "I love the fact that you know exactly where you are going in life and will do whatever it takes to get there."
14. "Because you make me feel like I've never felt before."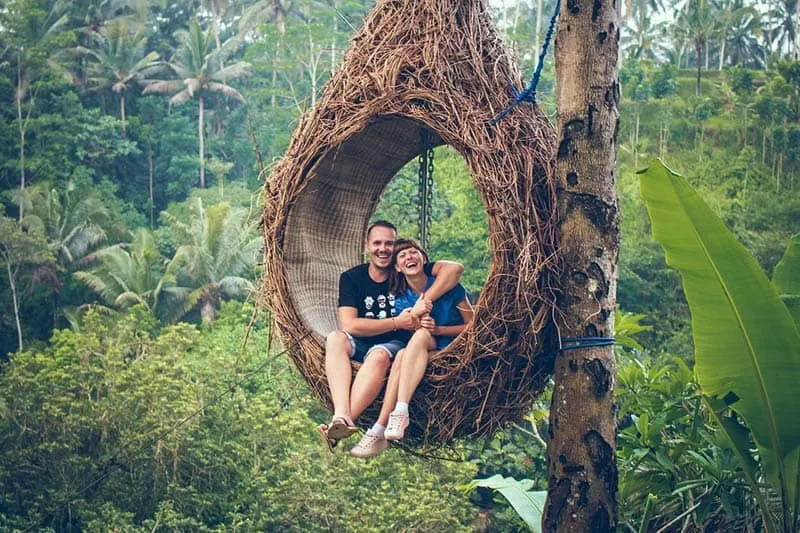 15. "The way you never let my hands go."
16. "When my phone rings, I always hope it is your name that appears on the screen. Even if you just called me two minutes before."
17. "You are everything I could have ever asked for."
18. "You are my second weird half, I love going crazy with you."
19. "I love you because you help me see negative things differently."
20. "You always believe in me. You support all my aspirations. You never doubt I should give it a try and that I'll cope with it."
See also: I Cheated On My Boyfriend And Here's What I Learned From It
Meaningful Reasons Why I Love You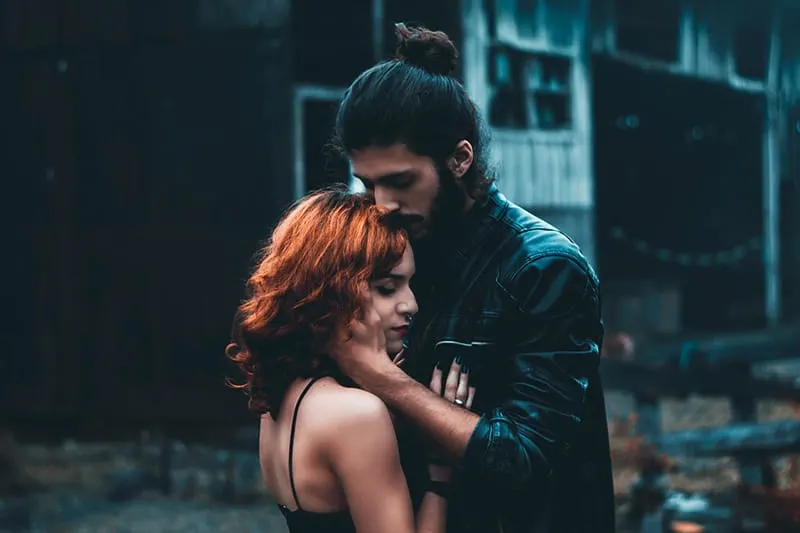 1. "You have the smoothest skin. I could spend hours just watching and caressing it."
2. "You open yourself up for me."
3. "I love that I can enjoy simple things with you;, the sun and your kisses make me happy."
4. "You make me think positive when I'm negative."
5. "I love you because you have always been so supportive of me and my dreams in ways that I could not have imagined."
6. "The little looks you give me when we are around friends."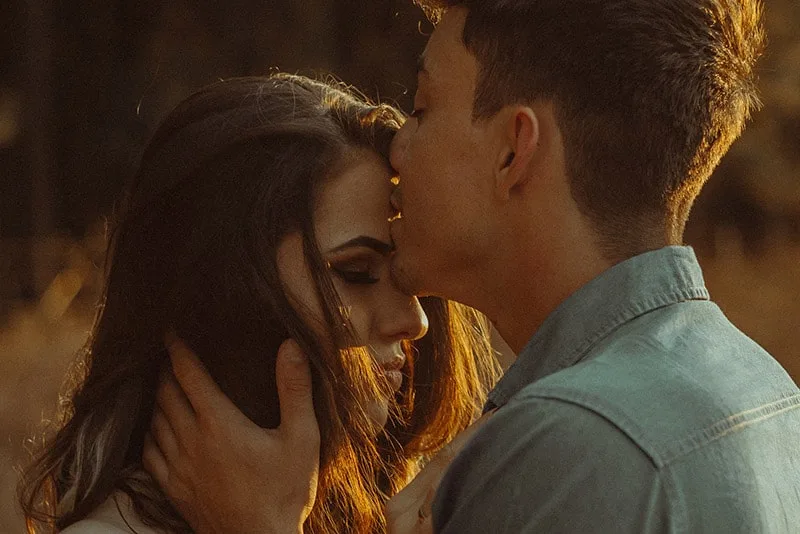 7. "How you are always understanding with me even when I don't deserve it."
8. "I can tell you anything and you won't be shocked."
9. "The way you stare at me as if I am the most handsome guy / beautiful girl in the world!"
10. "I love the way you sing to me, especially when it is our song that plays."
11. "I love how we complete each other's thoughts."
12. "I love the way if we were ever separated, I wouldn't know how to go on."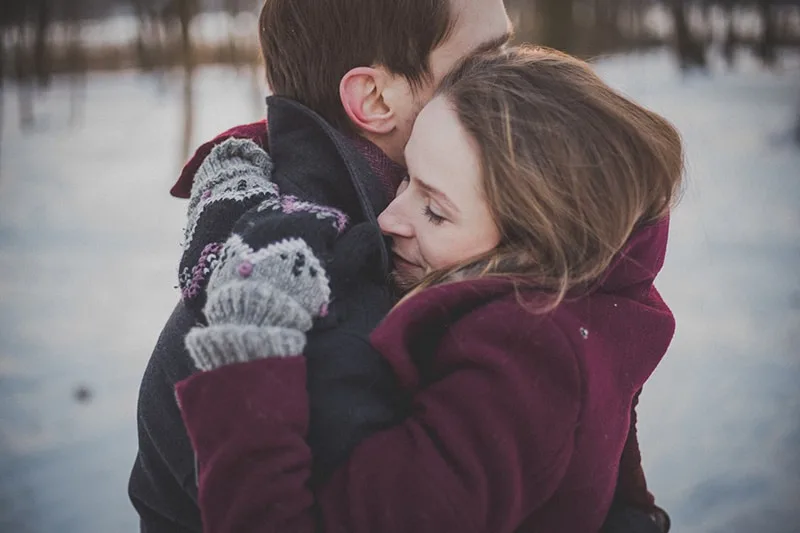 13. "When you hold me tight, everything is alright."
14. "You give me space and freedom when I need it. You don't make me do what I don't like; you, don't force me."
15. "When I hear your voice in a noisy crowd of people, I can recognize it immediately. And that makes me feel peaceful and the happiest person in the world."
16. "Because I miss you… even when you're in the next room."
17. "You are truthful and vulnerable with me."
18. "Like the sense of security that I feel when you hold my hand. I realize that with your support, I can do everything."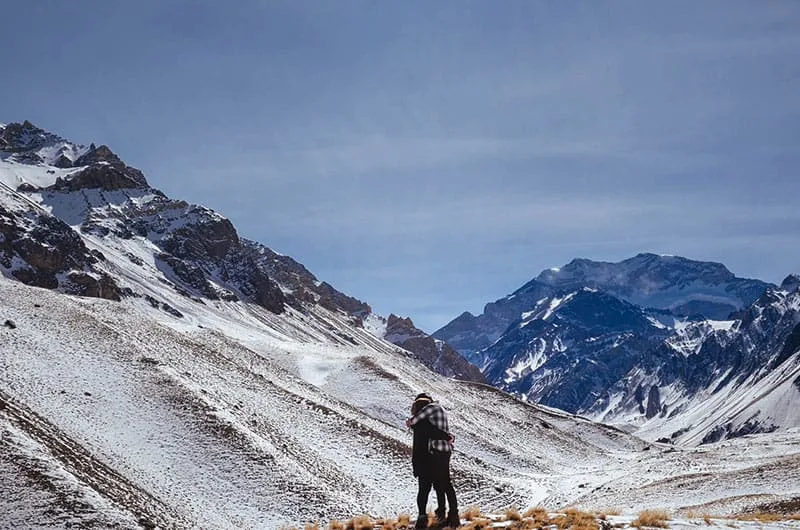 19. "You always come up with crazy things to do."
20. "Your loyalty to me and everyone and everything that matters to you."
21. "How much you and I share in common about everything."
22. "You always seem to know when things aren't going great."
23. "The smile you give after I'm done kissing you."
24. "You always give me your honest opinion."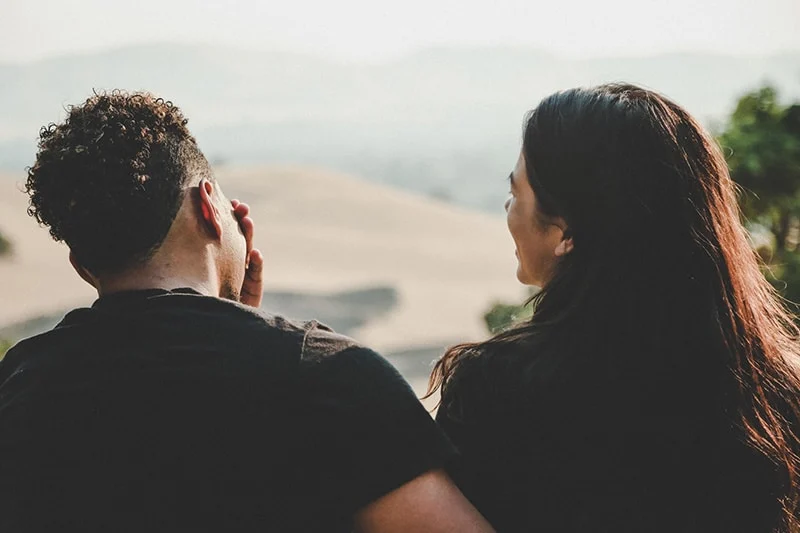 25. "You make me laugh. I love you because you're the only person in the entire world that can make me laugh when I'm feeling down."
26. "How you would protect me as my parents did when I was little and that you would do anything to stop me from getting hurt."
27. "You're always there for me, no matter what."
28. "You are doing everything to become a better man for yourself and for us."
29. "You send me random loving texts."
30. "The fact that you are good at fixing things or putting things together by hand."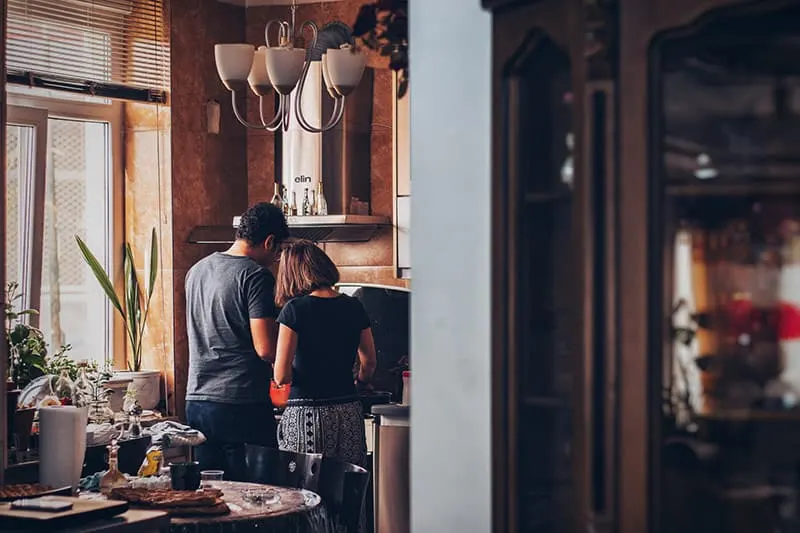 31. "How you always help me when I need or ask you to and sometimes even when I don't ask."
32. "I love how I see myself through your eyes."
33. "I love you because of the incredible life that you and I have built together. Every memory, step, and the journey taken with you means so much to me and all of it would not have the same meaning if you were not a part of it."
34. "You love that I love myself. I genuinely believe that self-love is the most important love there is, and you fully support me in this."
35. "I love you because you make me feel special."
36. "The way you hold me like you never want to let me go."
See also: From Friends To Lovers: 11 Steps For Transitioning To The Next Level
Genuine Reasons Why I Love You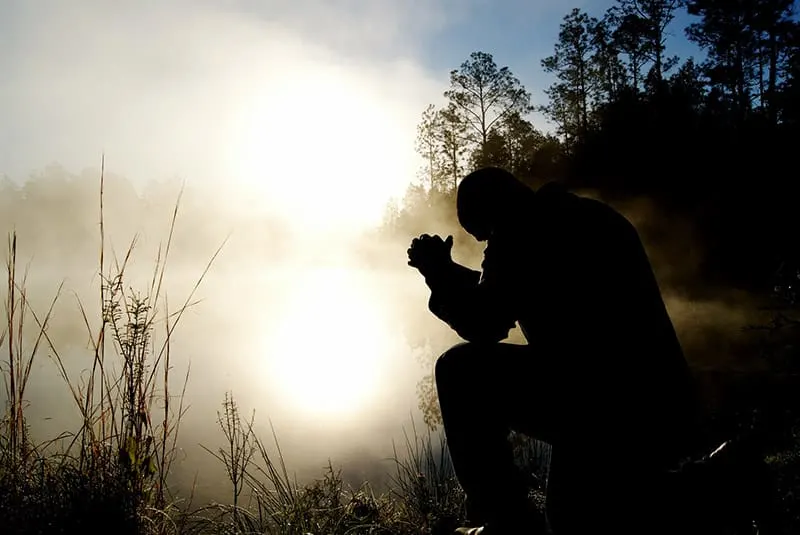 1. "Your undying faith is what keeps the flame of our love alive."
2. "The way you're not embarrassed to say or do anything in front of me."
3. "How you tell me stories about your childhood and I imagine how you were back then."
4. "You let me cry on your shoulder when I need it."
5. "I love it when we stay up late just hanging out with each other and each other only."
6. "You care about my past. I love that you have taken the time to find out about my childhood and my family. It means a lot to me that you're so interested in my background and how it has formed who I am now."
7. "I love you because you stimulate me."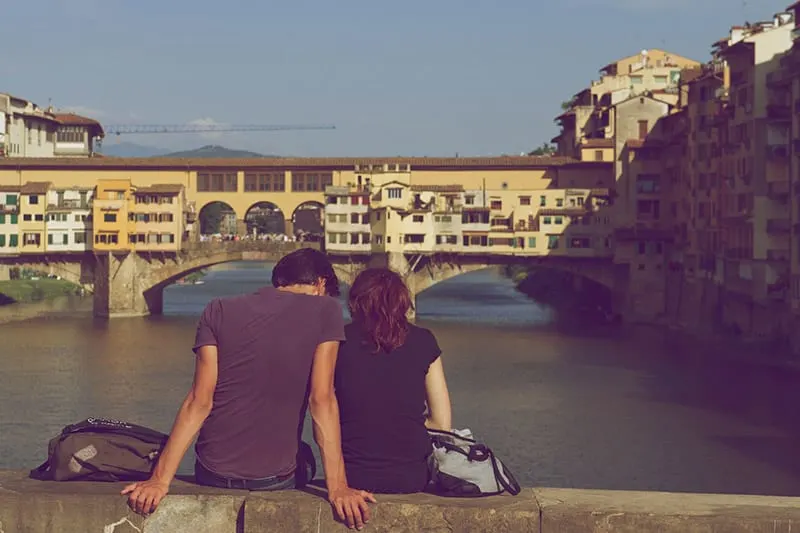 8. "You LISTEN to me and HEAR me. I love you because you know when I need to pour out my heart and you silently listen to me."
9. "The way you challenge me and give me honest life lessons on how I could be a better person."
10. "I love it when we walk down the street in the rain, and you hold the umbrella above me so I don't get wet."
11. "You have the most wonderful eyes. Not just 'beautiful blue eyes'. But the eyes I look into when I'm not sure if you love me and when I'm not sure if I love you and their answer is always 'yes'."
12. "I love the way you look at me. I adore every wrinkle on your face. You are the man I wanna grow old with."
13. "I love you because the way that you look at me makes me feel so special that I still get butterflies in my stomach from it. You look at me like I am the only person in a room full of people."
14. "You always make me feel that you are by my side no matter what."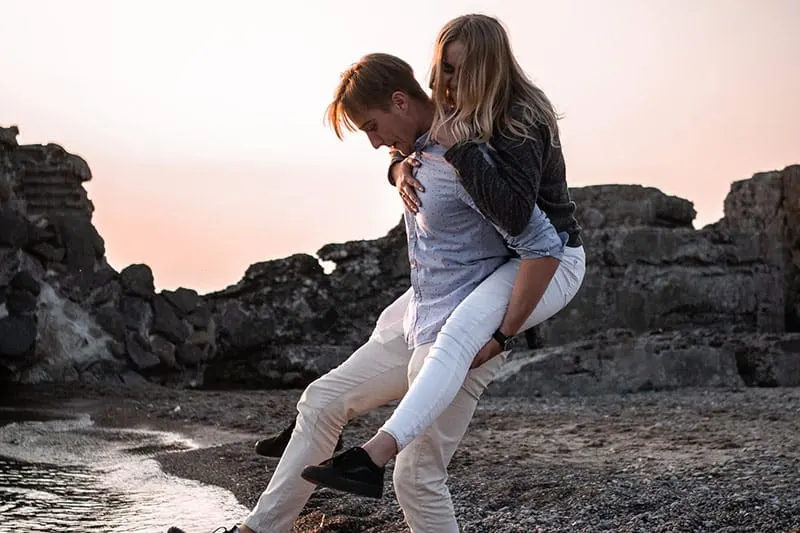 15. "How you are always concerned about me and my well-being."
16. "We can talk over the telephone for hours together. even if I've seen you the day before."
17. "When I'm feeling the worst, you make me feel the happiest."
18. "How your kiss still does crazy things to my insides."
19. "You don't care what others think."
20. "I love how we communicate so well (verbally and nonverbally)."
21. "You care about my future. You want to hear all about my dreams and goals. You know that you're in my future plans, but you also want to know what I want for myself."
22. "I love you because you are determined to make this relationship work."
See also: What Makes A Man Adore A Woman: Top 12 Mind-Blowing Secrets
Deeply Personal Reasons Why I Love You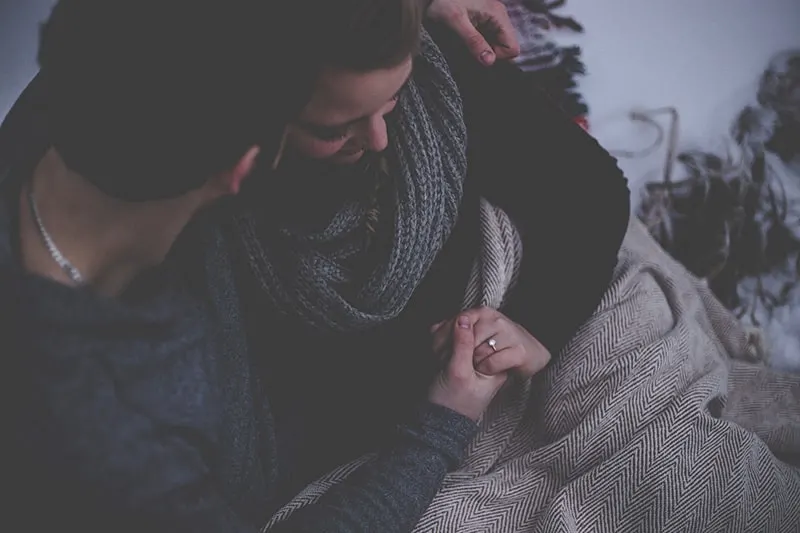 1. "Darling, you gave me strength and I'm not afraid of falling because I know you're always there to catch me. You are always ready and you're just a lifesaver. Love you so much."
2. "You're my hero and heroes are always loved and cherished. To my superhero, thank you for always being there. I love you so much."
3. "To my soldier in shining armor. Loving you was the best decision I've ever made and this is the only time I'm getting things right on track. I'm happy because I love you and you bring me nothing more than joy."
4. "Darling, no one else has ever supported my dreams like you. You believe so much in them and you're trying your best to help me achieve them. With you by my side always, success is certain."
5. "You make me feel so special in a way no one has ever made me feel. You cherish everything about me and love me like your life depends on it. The truth is my life actually depends on your love. This is a good reason why I love you."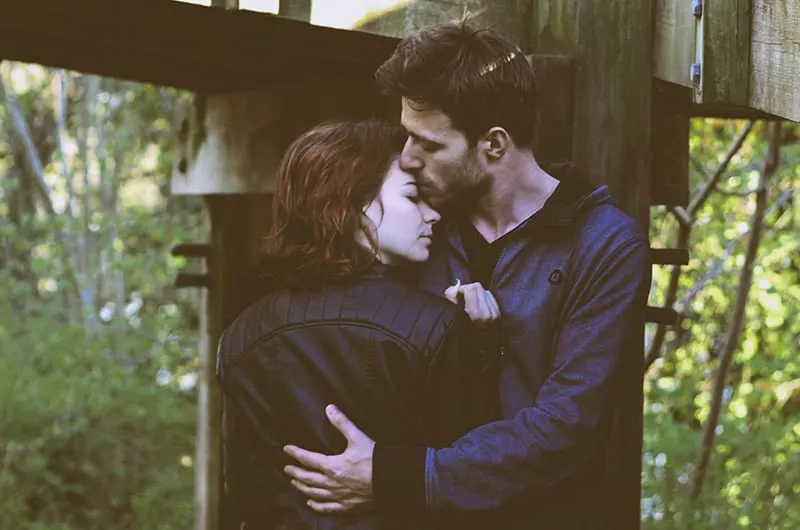 6. "My love, I love you because you have seen me in my rainy days and still draw me closer. You have never for once taken advantage of me being vulnerable, and even in my worst days, you were always there. I can always count on you, honey."
7. "I love you because of the memories we've had, the beautiful experiences we've enjoyed, the love we've shared, the laughter and the pain. I love you for every joy and success we've shared together. I love you for always being there to share every moment with me."
8. "Every time you touch me, my body goes into electric shock. Our relationship is full of passion."
9. "I love you because you are such a confident and courageous person. These are qualities of yours that I really admire and find attractive. I know that you can do anything that you put your mind to."
10. "Since our first meeting, you have turned my life into a fairy tale and our wedding is the first page of our love story."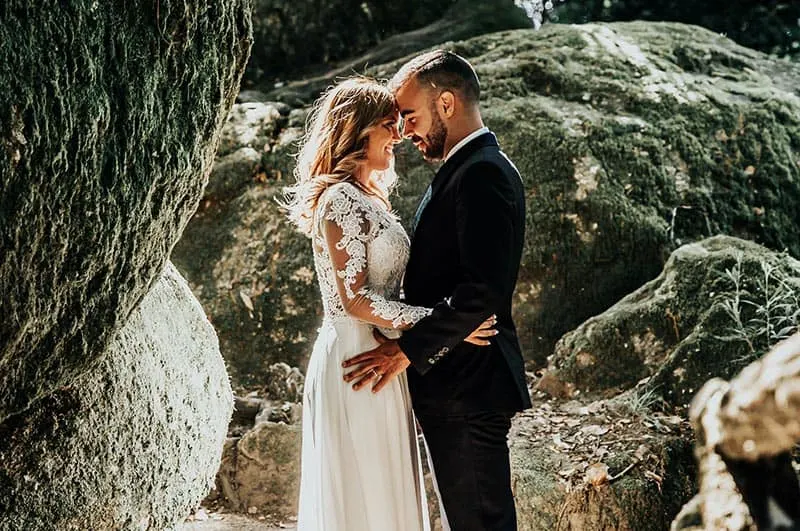 11. "I love you because loving you automatically means loving myself too. You're my soulmate and you bring out the best part of me. I can't just stop loving you because I don't want to hate myself."
12. "Out of all of the other people in this world, you still chose me. The fact that you chose me makes me feel like the luckiest person in the whole wide world. To know how much you wanted me makes me feel so special and loved."
13. "Dear, whenever I'm by your side, it feels like paradise away from my troubles and stress. Beside you is the safest place in the world."
14. "I love you because your hand fits just right with mine – the perfect fit for me."
15. "I love you because we are family and friends at the same time. I love you because you have taught me the true meaning of love."
16. "You are sweeter than my favorite dessert."
17. "Your words, glances, touches make my heart smile. You have given me the most precious gifts: your love and friendship. I couldn't ask for anything more."
See also: Confused Man: 8 Reasons For His Uncertainty And How To Deal With It