No matter if the two of you have been dating for a long time or you just have met, you will probably want to know how to turn a guy on over text.
Things like this can bring your relationship to a whole new level, and they can spice things up in a long-term relationship.
The thing is that all girls around the world would like to send some seductive words to their boyfriends, but they are not quite sure how.
With Text Chemistry you'll be the girl whose words will never stop echoing in his mind. Connect to him like no other girl ever did.
Some girls are shy, and they simply don't see themselves doing it.
But the most important thing is that you feel you are prepared to go for it because you think the two of you have already gone through some things and have history, so your man won't think that you are an easy girl.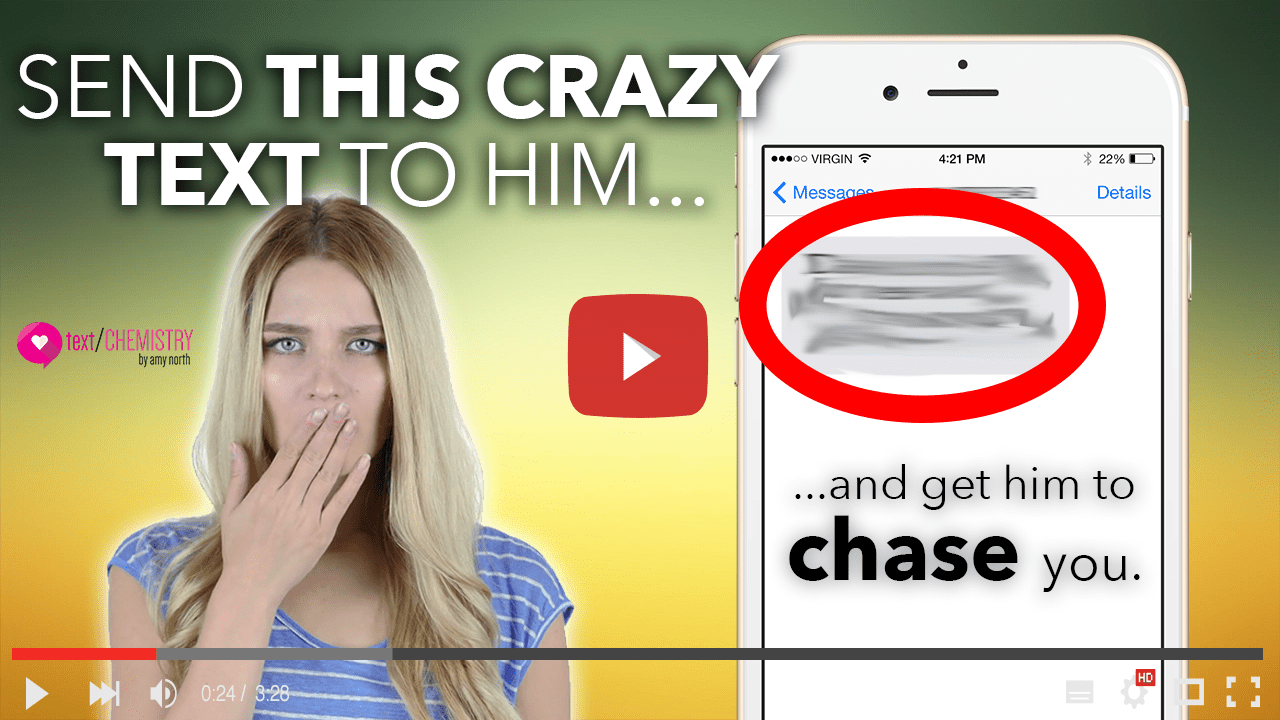 Girls, don't be naive. Boys like to get a hot text from their girls. If you send him a dirty text, he won't think you are a bad girl.
If you're ready to learn the exact THREE MESSAGES you should send to him to seduce him right now, CLICK HERE.
He will just think that you are brave enough to try something new. And trust me, he won't think about another girl when you steal his attention—he will be all yours.
In the end, that is the meaning of every relationship.
For all of you out there that want to try this kind of game but are not sure how to do it, here are some amazing tips to satisfy your man.
These lines will build up sexual tension, so don't be surprised if your man leaves his work and pops up in your office to have a quickie with you!
Stay tuned, this will be a hot one!
1. "What are you wearing right now?"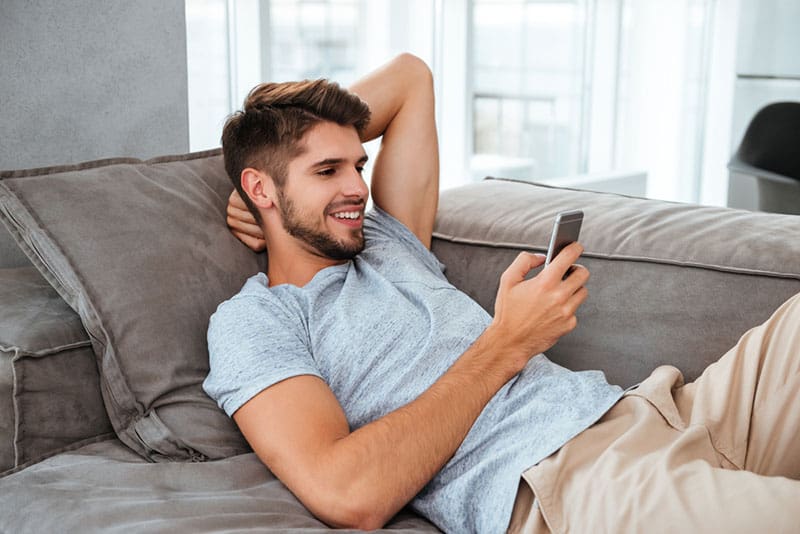 The good, old flirty text—and guess what? It always works. By sending a text like this, your man will instantly think of you wearing nothing more than high heels and perfume.
You will totally capture him and he will want to be with you in that moment. It will make him think about wild nights spent with you, and he will want to have you ASAP.
It is just a matter of time when he will pop up in your office and steal you from under curious looks. I bet you can guess what will happen next, right?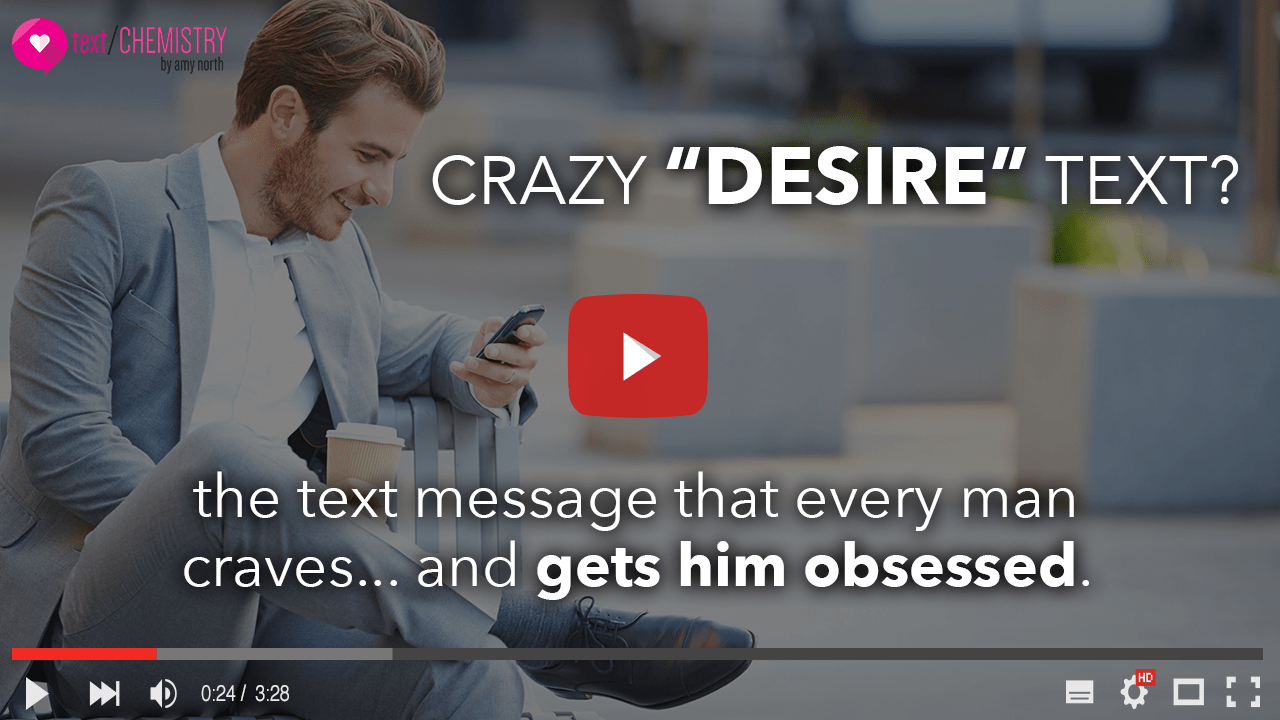 2. "I am laying in a bubble bath and thinking of you"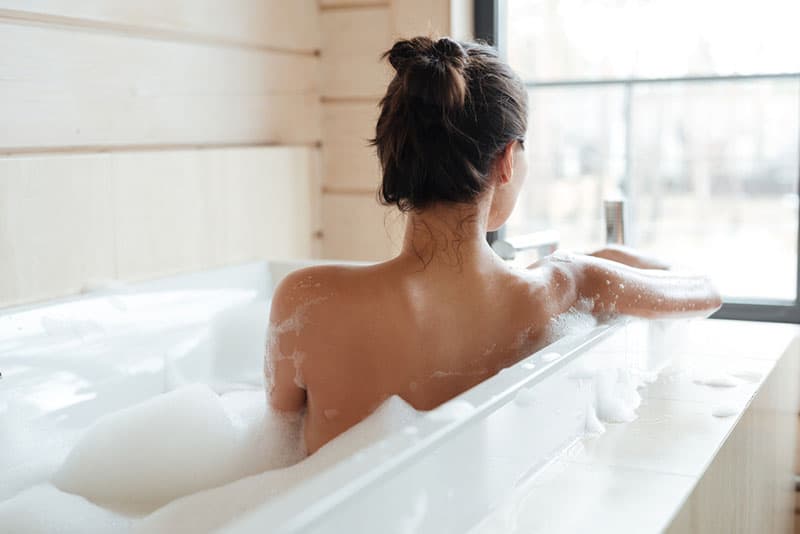 This text will turn him on immediately. He will get the image of you lying naked in a bubble bath and touching yourself while thinking of him.
The bad thing is that he can't be there with you and make the temperature higher in your bathroom.
Trust me, that feeling will eat him alive. He will curse destiny because he is not close enough to show you what it feels like when a man desperately needs you.
He will think about things that he would do to you if he was there and he will find ways to come and visit you. Are you going to be a good girl and invite him over?
3. "I had a wet dream last night. Guess who the main actor was?"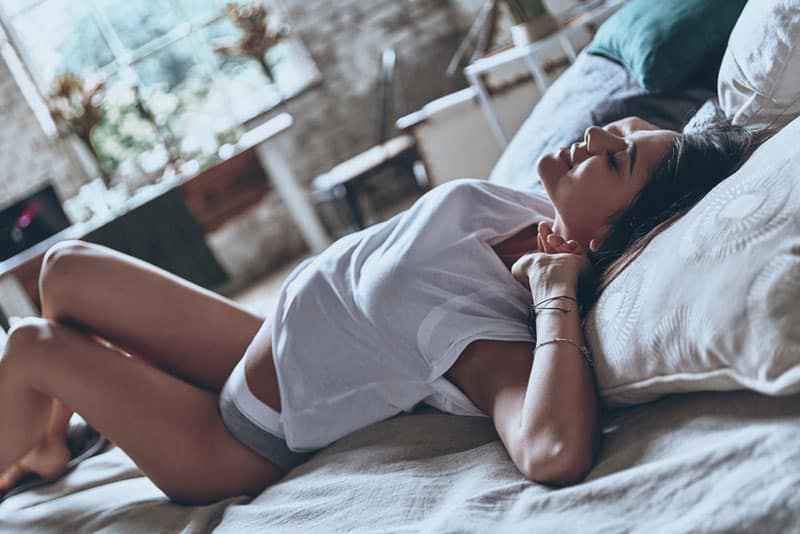 If a guy gets a text like this, there will definitely be a smile on his face. He will think that you are fun and easygoing and that teasing him is just one of your hobbies.
If he really likes you, he will do anything to make your dream come true. A text like this is something every man would like to hear from his lady and it will really get him going.
So, don't be surprised if he comes without an invitation and shows you that he wanted you as badly as you wanted him. I think someone will get lucky tonight!
4. "Just got out of shower and thinking what to wear. Can you come and help me choose?"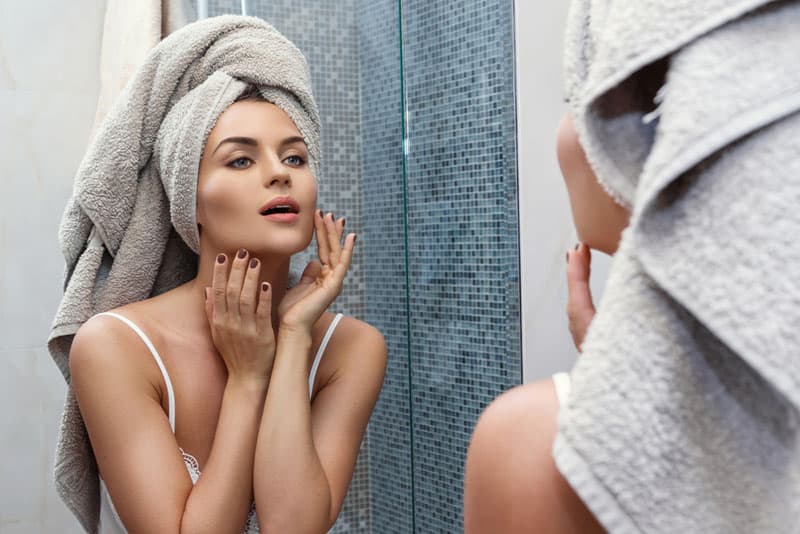 Damn, if I were a man I would come there immediately. But when a man gets a text like this, he will lose his mind in the blink of an eye and hurry to catch you still naked.
This is one of the best ways you can turn him on. He won't be able to believe that he has someone who can turn him on so easily like you do and he will want to spend all his time with you.
The undeniable fact is that he will want you even more, and he won't be able to stop thinking about you. Look what you did to him, you bad girl!
5. "You are not aware of all those filthy things I will do to you tonight"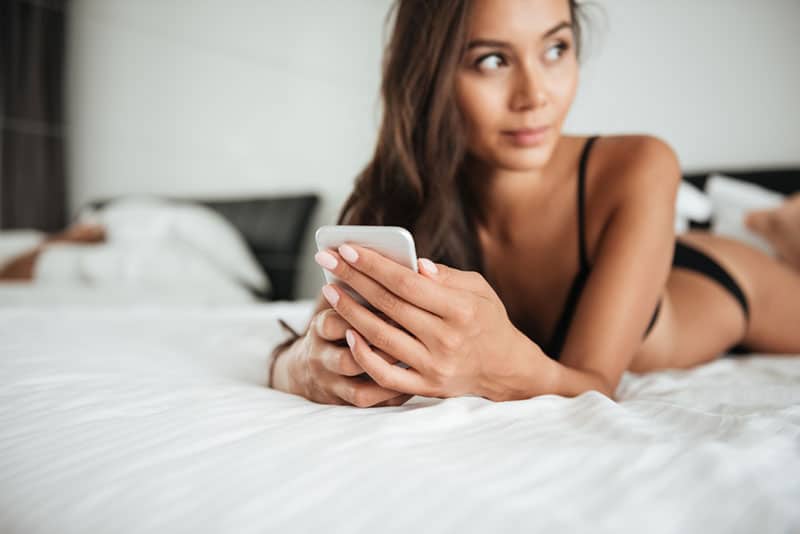 DANGER! HIGH VOLTAGE! Texts like this can literally make a man crawl in front of you and give you his body to do whatever you want.
You should be careful when you will send him a text like this because if your man is driving a car there will be some serious car crash there.
Sometimes, they like to be submissive if they feel that their dominant lady knows what she is doing. So, do you know what you are doing?
6. "Just thinking of you makes me so wet"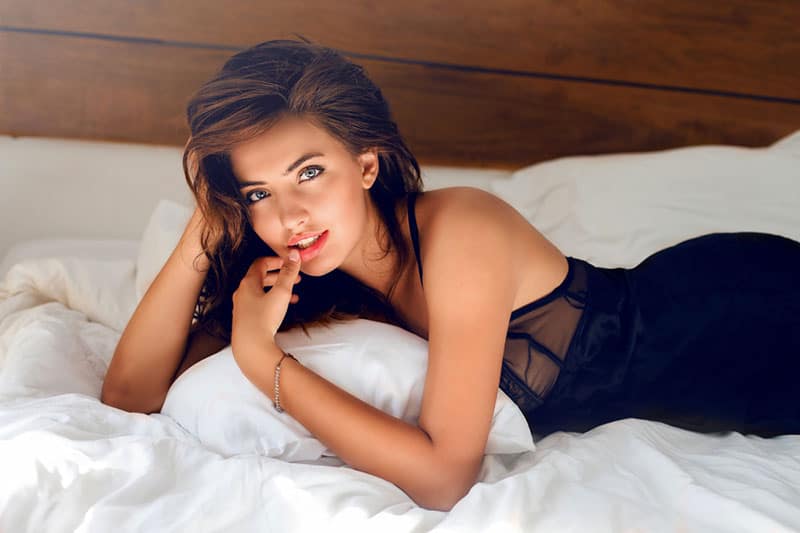 This is one of the best ways to tease a guy over text.
With this text, you showed him everything that you got, and now it is up to him if he will accept this kinky and fun game.
And knowing most men, he will accept this kind of game and he will want you to tell him something else that will turn him on.
If he gets a flirty text like this, you can bet that he will feel so supreme because, hey, he is the reason your panties are wet! Hell yeah!
7. "Just checking for tonight—lights on or lights off?"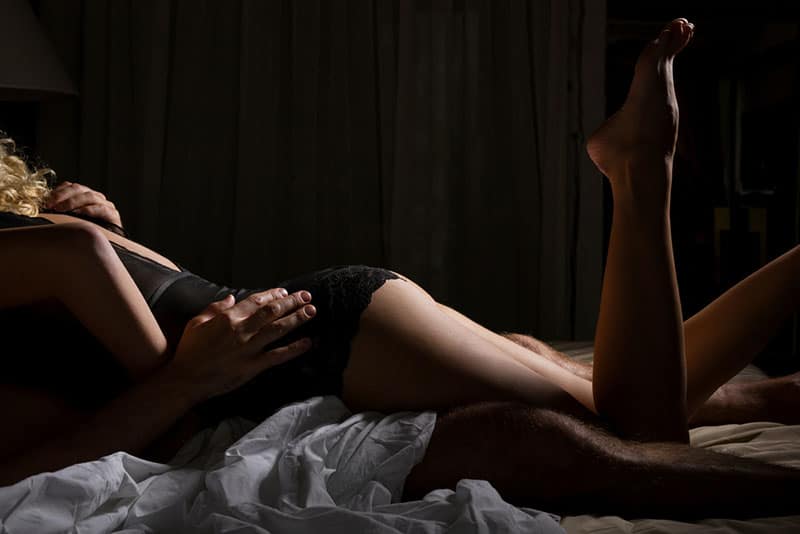 Ohh man, this is a good one! It will definitely leave him speechless.
Especially if the two of you have just started going out and you suggest to him something like this, he will want to keep you by his side forever.
This is just a hint of what will happen if he stays with you for a long time. This will show him that with you he will never be bored and that there will be some fun going on in your bedroom every time you guys meet.
Let's face it—he doesn't have valid reasons to dump you, since you are his fairy who will make all his dreams come true.
8. "I can't stop thinking about the things you did to me last night"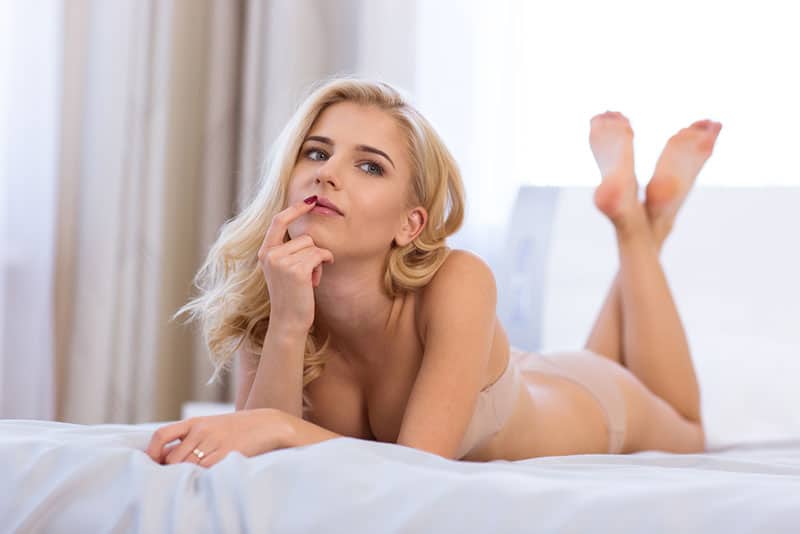 Bingo! You have just mastered texting tease messages. This will make your guy crazy for you, and he will probably say that he can't stop thinking about you as well.
It will remind him of a hot game the two of you had last night and he will want to try something like that with you ASAP.
What you had last night was a freaking good party. And yes, he wants an after-party as well!
9. "This lollipop tastes so sweet—but not sweeter than you"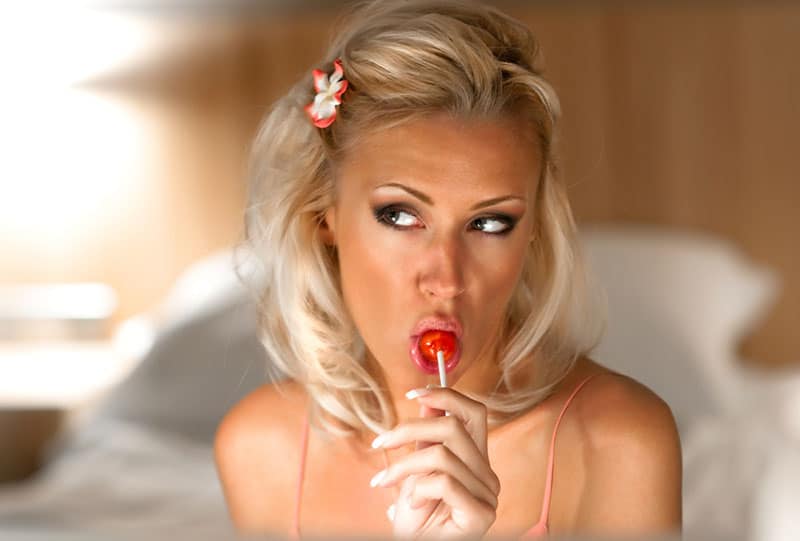 You need to be careful when sending a text like this because it can literally make your guy have a heart attack.
It is a well-known fact that guys like getting oral sex, so if you text a seductive message like this, he will immediately picture you giving him a blow job.
Don't be surprised if he tells you that he can't stand anymore and that he is already on his way to you to make love with you in a wild way. If that is not a turn-on, I don't know what is!
10. "I love the way you feel inside me"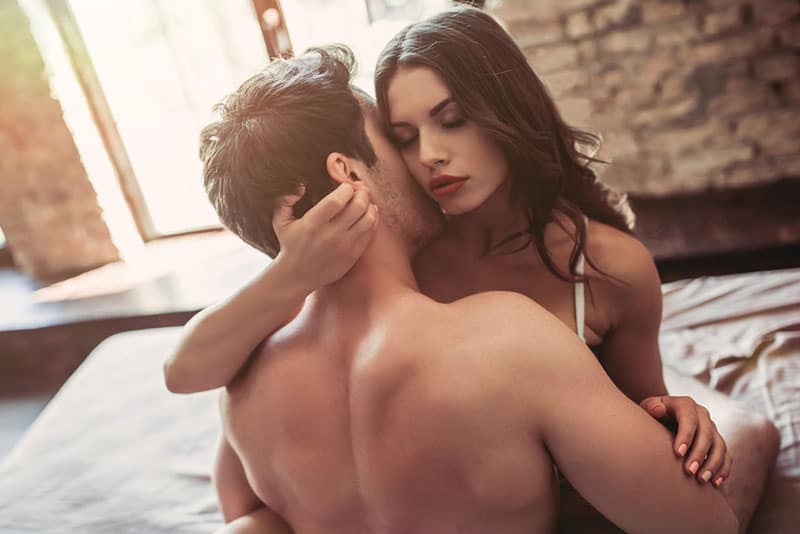 When a guy gets a flirty message like this, it means that he succeeded in satisfying his woman. Many, many times! And now she wants him to rock her world again!
This will boost his ego so much and he will feel like a God. Don't worry, he will accept your invitation and come near you faster than you think. The question is: "Are you ready for a replay?"
11. "If you were here now, I wouldn't take my hands off of you"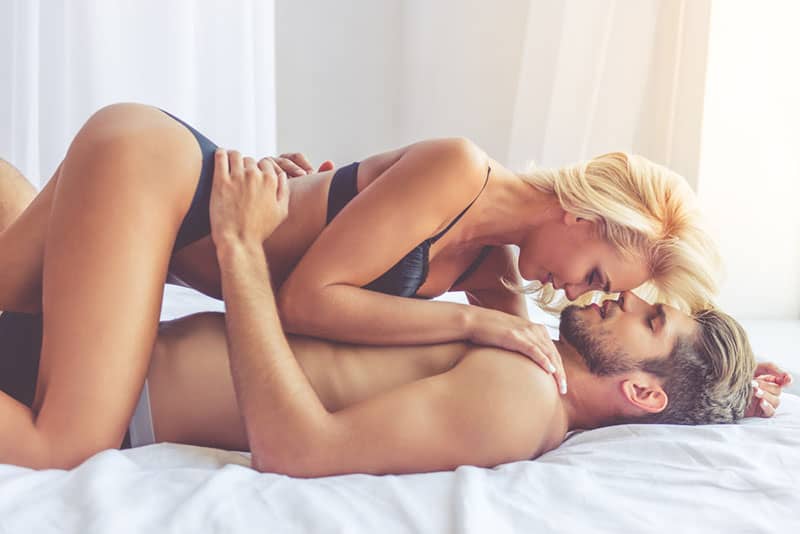 This flirty text will rock his world. Seriously, he will be so caught up in the moment that he will call you and say how amped up he is.
He won't be able to stop thinking about you, so don't be surprised if he prepares an exciting surprise for you tonight!
He will do anything you wish and he will give himself all in. He will be all yours!
Oh, it is going to be your happy hour! Enjoy!
12. "Tonight, I will do all the work. And you? You will just scream!"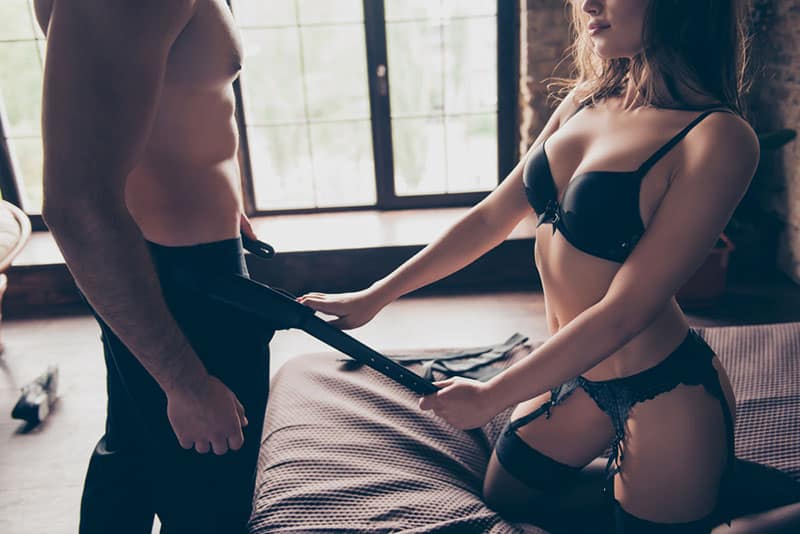 If this is not an invitation for sex, I don't know what is! If you send a teasing message like this, your man will be so overwhelmed by the moment, he won't be able to stop thinking about you!
He will imagine all those naughty things that you would do to him and he will suffer because he is not close enough to rip off all your clothes and take you in a way only he knows.
Now, the question is: "Can you handle this amount of testosterone?"
13. "I am buying some underwear but I am not quite sure what to choose. Lace or cotton, what do you think?"
Sending a message like this to the man who has a crush on you is the best thing you can do. Just imagine him when he reads this message.
He will probably open his mouth, and he won't believe that you are this brave.
I mean some guys don't even have the balls to seduce someone they like in this way. You will definitely put a smile on his face, and he will try to answer something that will tickle your imagination.
He surely understands the message you are sending him, and he knows what you are trying to do. But you know what?
He will act like he doesn't have a clue and accept to play this hot game.
14. "Just to let you know that I am going straight to bed after a day like this. I wish there was someone who could massage me"
When you send him a message like this, it will surely turn him on. He will start imagining you only wearing a short nightie, and he will want to be there to give you a massage to help you relax.
Of course, that wouldn't just end in a simple body massage.
It would get pretty vocal afterward. Just please be careful when you send a message like this because any guy would lose his mind when a girl sends him this kind of text.
If you really like him, just bring it on, but if you don't, don't play with his feelings.
15. "I don't know about you but I feel perfectly comfortable wearing nothing when I go to bed"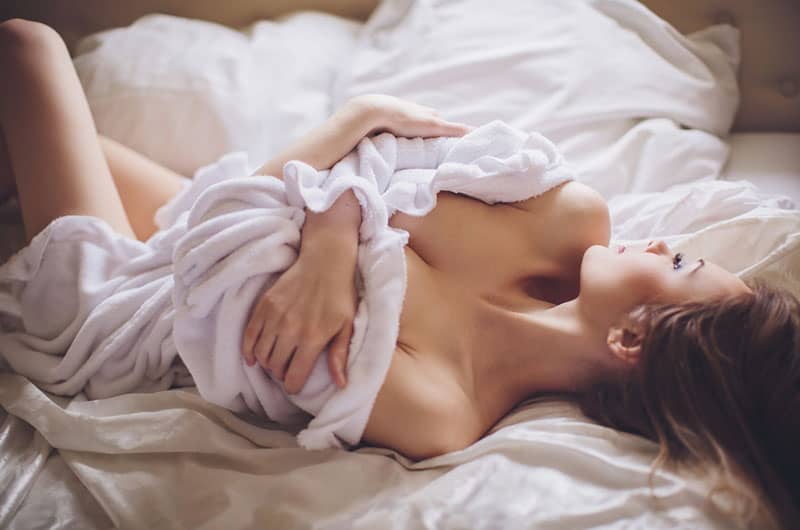 If you send a message like this to your guy, you will sweep him off his feet. He will immediately start imagining you without your clothes on, and this can lead to some serious sex fantasies.
When you tease him in this way, you are not actually aware of what you are doing to him.
You are turning his world upside down, and the best thing about that is he is perfectly okay with all of it.
Also, he will realize that you are a fun girl and that you know how to seduce a guy which will make him even more attracted to you. So, give it a try.
You don't have anything to lose.