Ladies, are you ready for some action?! I know I am! Here is a sexual wish list with some wicked things you need to try at least once in your life.
So let's get the party started!
Sex in the outdoors
Just imagine you and your man, both naked and turned on, rolling in the grass. Is there anything sexier than that? I don't think so!
This kind of sex is something that has to be on your sex list. You just need to try this at least once in your life.
Being naked in the fresh air with a man who is as hot as hell and making love but at the same time worrying that someone will see you; it is priceless!
Once you try this, you will understand what I am talking about. And no, you won't regret it. Ever!
Sex tape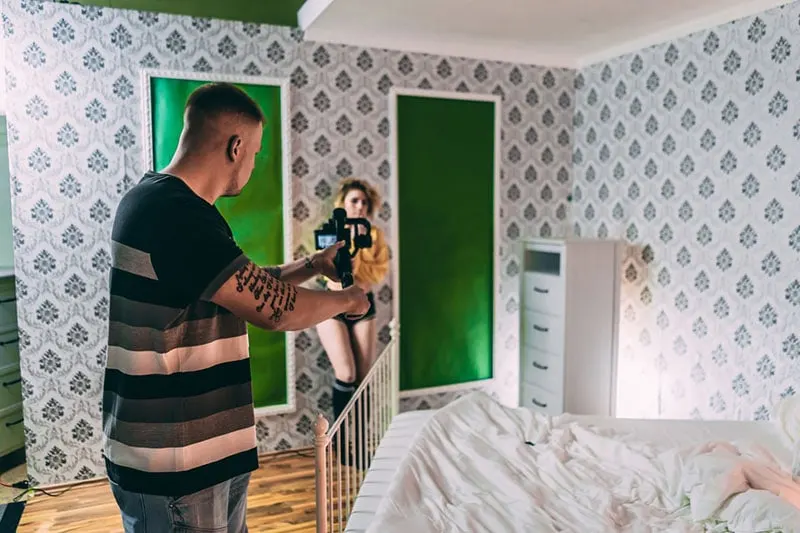 I am not saying you will film yourself and show that to others—it will just be a part of your private archive so you will be able to see yourself all raw and turned on.
You will see what made you horny and what kind of things you enjoyed the most.
Also, you will be able to see your partner and all the things he was doing to you when you were doing doggy style.
It will remind you that once you were young and reckless and, most of all, brave for doing something like this.
I am sure your man won't mind if you give him this tape for a birthday present!
See also: 5 Things To Do If You Catch Him In The Act Of Watching Pornography
Threesome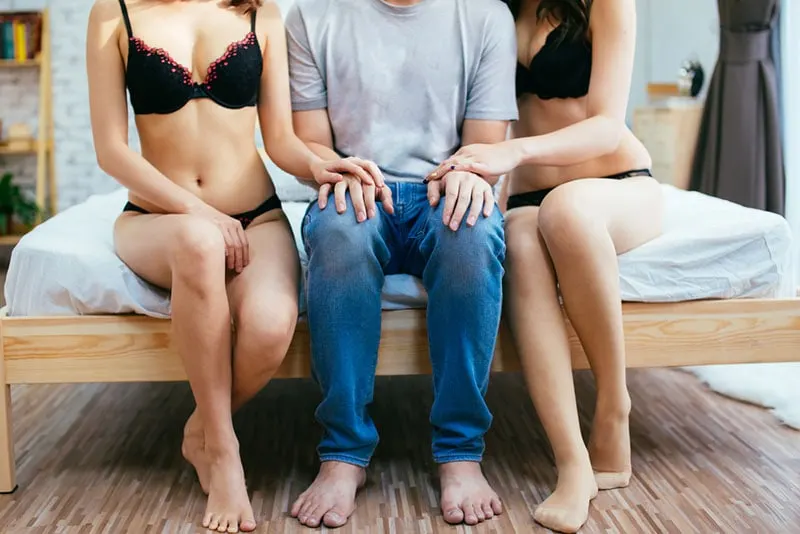 Maybe people don't want to admit it but a threesome is most people's fantasy.
They would all want to experience something like this and see how they would behave in a situation like that.
It would be something new in their sex life that would serve to spice it up a little bit.
So if you have a tolerant partner who wants to experience something new, you just need to find someone who will make your dreams come true.
I am sure it will be an unforgettable experience.
Public sex
If you haven't tried sex on a plane or in the toilet of a coffee shop, I must say that you have missed out on a lot of fun.
There is some special charm when you have a quickie in public, where people can easily see you but that feeling is what makes it super-fun and exciting.
People try this kind of sex to spice up their sex life and to bring some freshness to their relationship.
And I must say that this is not reserved for adventurous people only but those who are shy can try it as well.
And if someone sees you, don't worry because young people should try everything without being judged—as long as they don't hurt anyone, of course.
Domination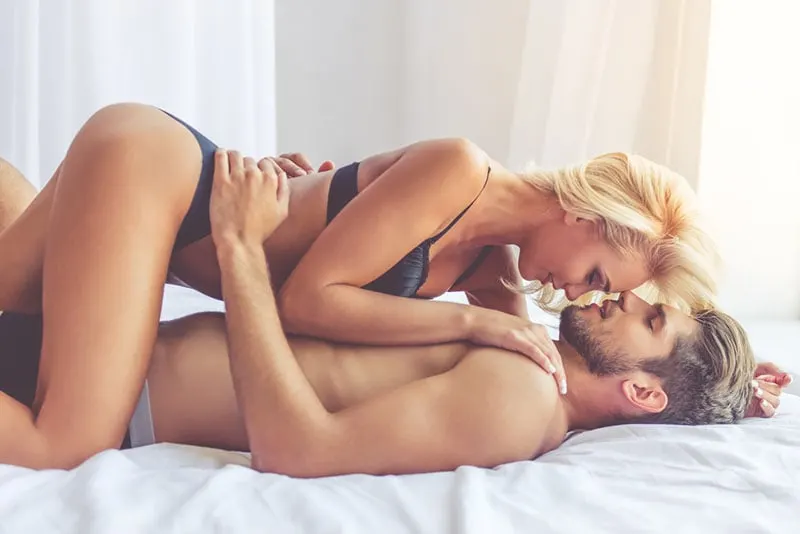 I think it is every girl's dream to be the dominant one at least once in a relationship (and in bed of course).
This is something you should definitely try because you will get to know your wild side and you might like it a lot.
On the other hand, your man will see what you are capable of under the sheets and he will be obsessed with you.
You can use some sex toys to make it more fun, like handcuffs or blindfolds and you can tell your man what to do at each moment to make it more interesting.
Just by seeing him obeying all your rules will make you feel so dominant and you will feel like you have all the control over him.
Do you understand why you need to try this or should I keep telling you more reasons?
Sex with a stranger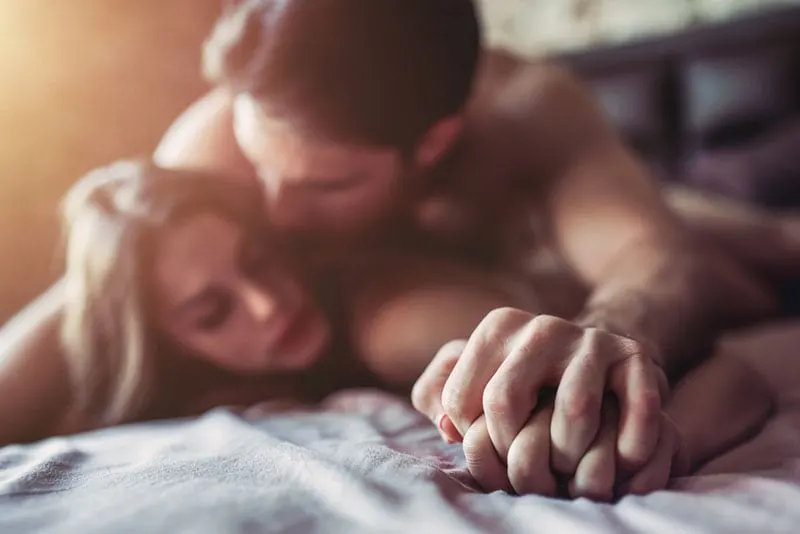 You really, but really, need to try this at least once in your life. Sex with someone you don't know can be so exciting.
You don't know what that person prefers or how to please him and you will have to try a lot of things to actually see what gets him going. But that won't be so difficult for you, right?
When you try this kind of sex, you don't need to pretend that you are a polite or pure girl. Just get wild and satisfy all your needs.
You only live once and this is something that you will regret not doing, so go ahead and give it a try. I am sure you will like it!
Employee/boss sex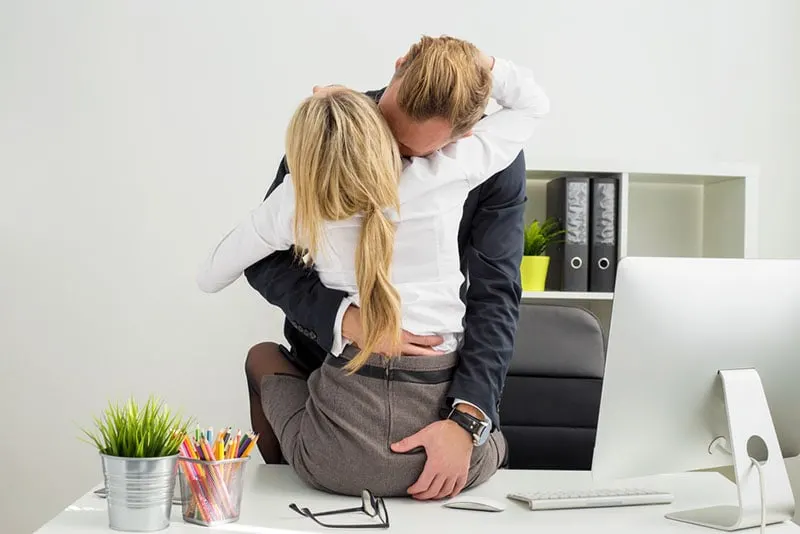 I just hope that your boss is hot or there won't be any sparks going on between the two of you, at least not from your side.
This kind of sex is quite popular nowadays because in addition to pleasure, it can also give you some other benefits.
For example, if you wish for a longer paid vacation, you can use what Mother Nature gave you to seduce your boss.
It will be an amazing thing to sleep with the man who gives you a salary and most of all it will be great to be the dominant one in bed.
This is the type of sex you really need to try at least once in your life but only if your boss is hot. There is no sense in doing it with a fat, old and bald middle-aged man.
Watch your partner masturbate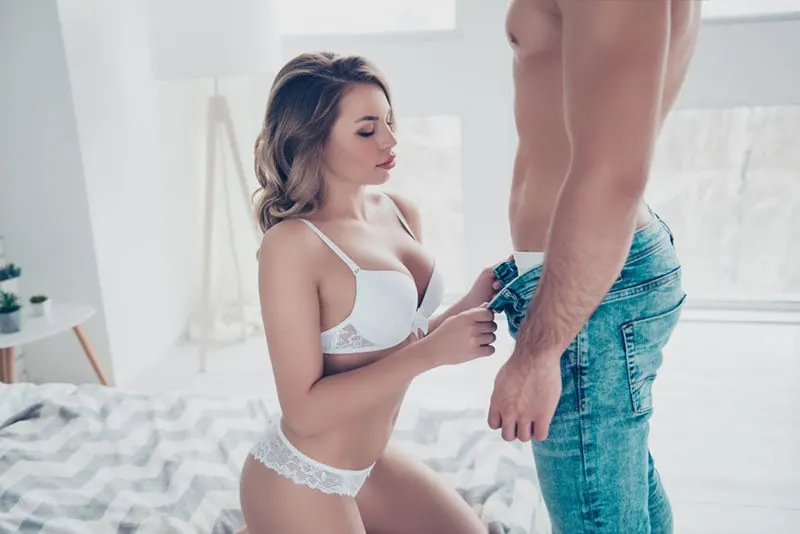 Just relax and watch your man masturbate without even touching him. You can talk dirty to make him hornier and you can moan but it is forbidden to touch him.
He is the only one who can touch himself, so pay attention where and how he does that so you can repeat it later.
It is essential to look at his body language and his facial expressions while he is doing that, so that you can learn a lot about the things he likes or dislikes.
And once he gets enough of himself he will come watching you doing the same thing. Interesting, right?
Uniforms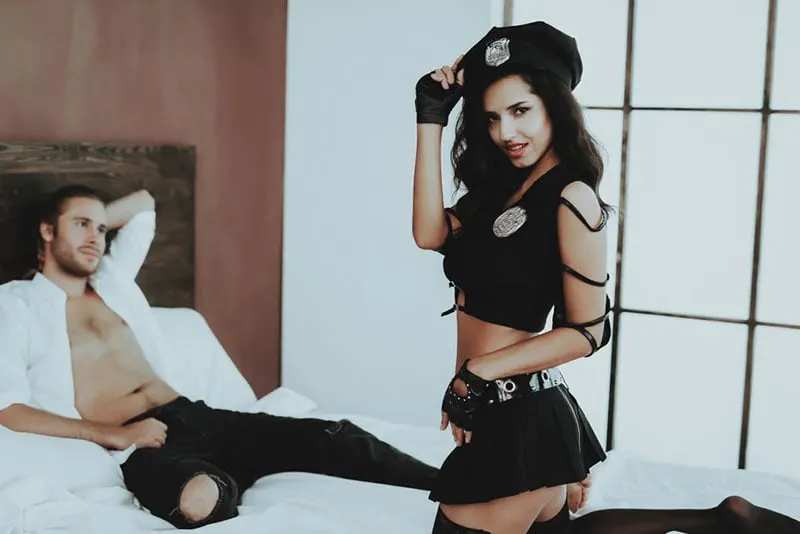 Oh man, is there anything hotter than a guy in a uniform? I guess not! This is a great way to spice up your sex life and to get you going.
You can be the one who will wear a uniform and next time your man can try one.
When you see all his muscles in a police officer's uniform, darling, he will sweep you off your feet.
You won't talk, you will want him only for yourself, all night long.
Once you try this kind of sex, you will see that it is quite interesting and it won't be something that you will practice only from time to time but instead almost every night!
And who can blame you, right?