This is for the ones who wear a smile as their shield.
Nobody can see how you feel. Nobody knows your past or what you are going through right now.
All they see is a smile and they have no idea that you had such a hard time forming it because of all the layers of pain behind it.
This is for the ones who wake up every morning ready to face everything that's holding them back.
No matter what you are going through, you always get up and do your best. Sometimes you thrive. Sometimes you barely survive the day.
But the important thing is that you do not give up, not ever.
This is for the ones who got hurt so badly because they loved too much.
You never spared yourself, you never held yourself back, you ran toward love with your arms widespread and wearing your heart on your sleeve.
Your heart is bleeding now and nobody is able to see it. You have days when you can't stop your tears from falling and nobody knows.
You feel as though you are drowning and there is nobody to pull you up. Nobody but you. You needed a hero so you became one. The silent hero of your own life.
This is for the ones who are trying to heal without doing it aloud.
You have your people, your friends, and family members who are there for you. But you stopped talking. You are tired of repeating what's bothering you.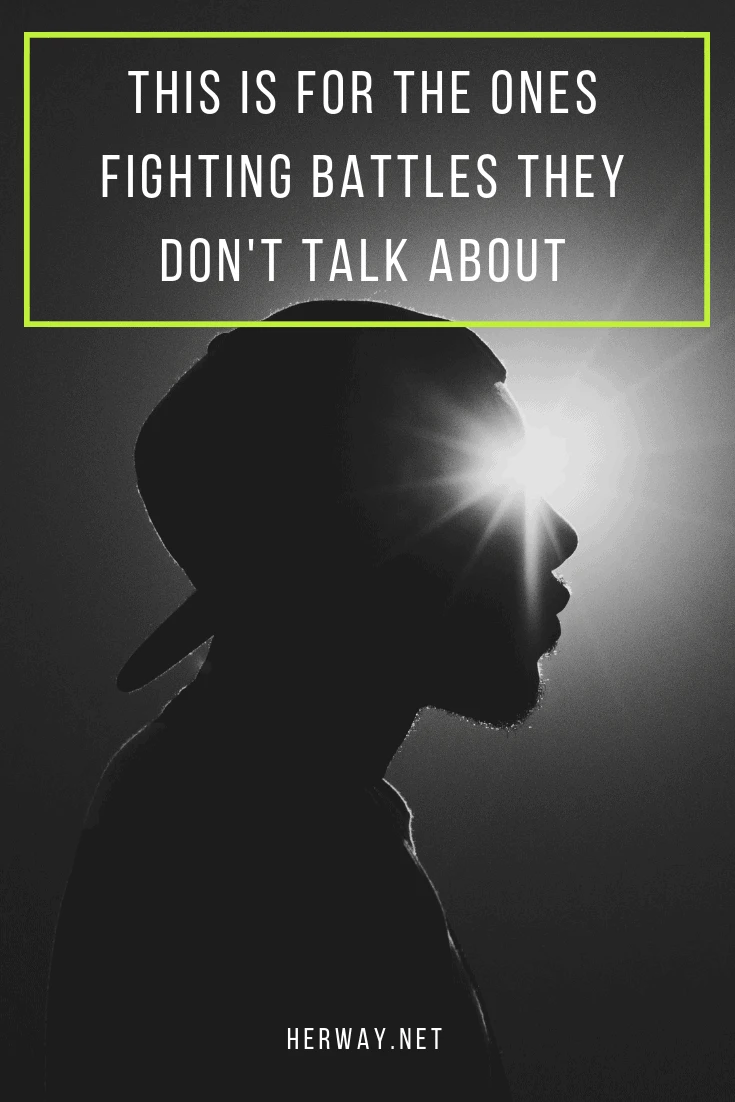 So, you stay silent and they don't ask.
You feel as if there is nobody in this world who can understand what you are going through. So you keep fighting on your own those battles you don't talk about.
It's lonely as hell to walk in your shoes.
But you manage. You find the strength in your loneliness, in your brokenness. You are so much stronger than you give yourself credit.
Look how far you have come. You are getting better, even if you are taking baby steps forward. No matter how slow you go, it's still a progress. Be proud of yourself.
I want you to know that you are not alone.
I want you to know that there are people who understand. People who are fighting their own battles without saying a word about it to anyone. People as brave as you are.
I want you to know that you are going to win this battle. You will heal. You will breathe easy again. There will be no pain behind your smile. You will find your way again.