Recently I've heard about the term Goddess Party and honestly, at first I thought it was about women putting on their make-up and turning into true goddesses (in the physical sense only). Boy, was I so wrong about it. So, what is a Goddess Party?
A goddess party is basically a ceremony for modern-day liberated women with an emphasis on celebrating womanhood and experiencing empowerment.
It is about celebrating a woman's natural beauty, embracing sexuality and the uplifting of the female mind.
It is like a spa for your soul after a long day at work. It cleanses a woman's body and soul and gives her strength for future challenges.
When I learned all of this, I got really excited about gathering my female friends and making our own.
As a matter of fact, every woman needs to experience this 'empowering celebration' to awaken her inner goddess (mind, body, and soul) and to become more conscious of her divine feminine beauty inside out.
And do you know what's best of all? There are no strict rules when it comes to preparing a goddess party.
It could be a celebration of a baby shower, sisterhood, birthday parties, a bachelorette party, a bridal shower, a girlfriend getaway, New Age things, etc.
Or you can learn more about self-care, love languages and other things that will make your daily struggles easier.
It's a whole new way of celebrating every aspect of your life, body and soul where women gather together in support of one woman or all of them as a whole.
You can throw a Goddess Party for any occasion and here is a list of the most popular ones!
Top 10 EMPOWERING GODDESS PARTIES IN CELEBRATION OF WOMANHOOD
1. Getting married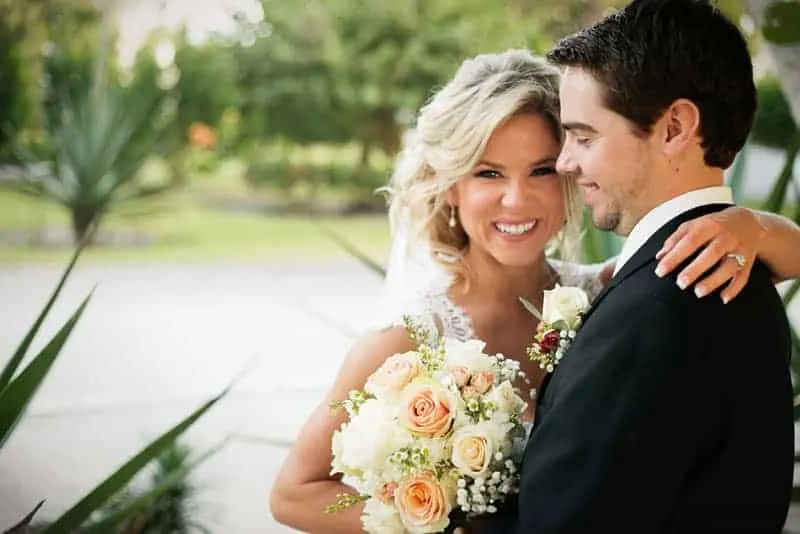 Getting married is by far one of the most important events in every woman's life.
But do traditional bachelorette parties truly celebrate a lifelong partnership or are they more like 'the last chance to go wild' before you step into a prison called 'marriage'?
Contrary to the traditional celebration of getting married, Goddess Parties are the total opposite.
They prepare a woman for a lifelong partnership and encourage her future role of being a wife and mother to her children.
At the Goddess Party, women celebrate finding love, the ultimate commitment to her future husband and establishing the bedrock of society—family.
2. Having a baby
Every traditional baby shower has one thing in common—the baby is the main center of attention. Women gather together and 'shower the baby' with tons of clothes, toys, you name it—but what about the mother?
The mother is somehow always in the background because everyone in the room is only praising the baby who is about to enter our world.
But at a Goddess Party, both baby and mother are treated with the same amount of attention.
Women talk about motherhood and the mother's flourishing femininity, they embrace her sweet future worries like getting up at 4 AM to feed the baby and they talk about how her pregnancy has ultimately strengthened the bond with her partner.
They share experiences, they give her advice on what to pay attention during her pregnancy and they also do some meditating with the soothing scent of essential oils to connect their spirits as a whole and give strength to the new mum-to-be.
3. Exploring other worlds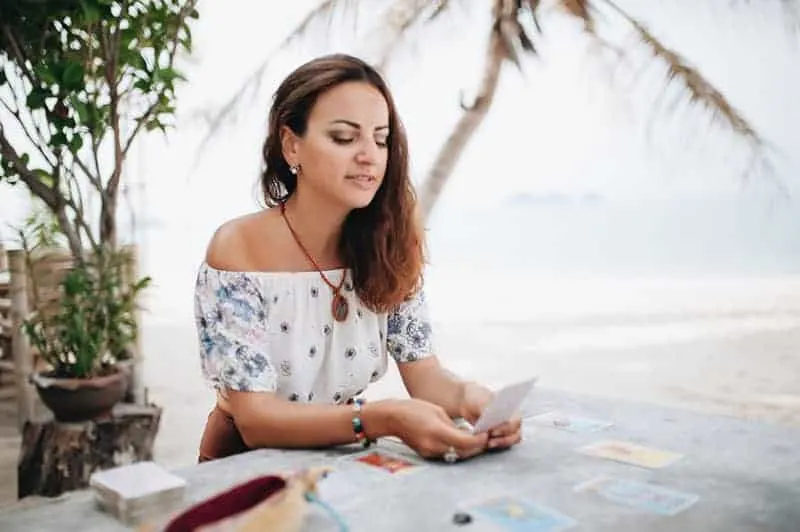 Another interesting idea for a Goddess Party is exploring other worlds by reading Tarot cards.
Just like the previous one, this activity also has the power of connecting women as a whole and solidifying their hopes and dreams.
Women can choose whether they want to have their cards or their palm read or both.
Also, they can choose not to have either read and it would still work magnificently because simply being a part of this activity is enough to feel empowered and enlightened.
4. Turning another year older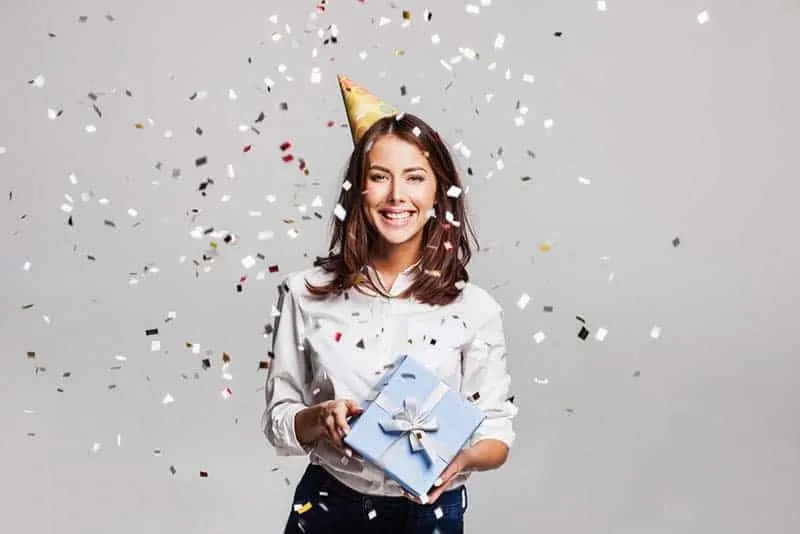 If you don't like traditional birthday parties that are similar to bachelorette parties, then having a Goddess Party to celebrate turning another year older is just the right thing for you.
This type of ceremony is based on embracing your time spent together with your favorite people, talking about your together experiences of the previous year, recalling funny moments and embracing all the women who you've met so far—and all of this while listening to soothing music and drinking your favorite beverages.
This kind of Goddess Party is all about appreciating everything that happened in the previous year and embracing every new wrinkle and everything that goes with getting older.
This helps women accept their bodies and spirits as they are and praise every single change that comes with age.
5. Having a spiritual awakening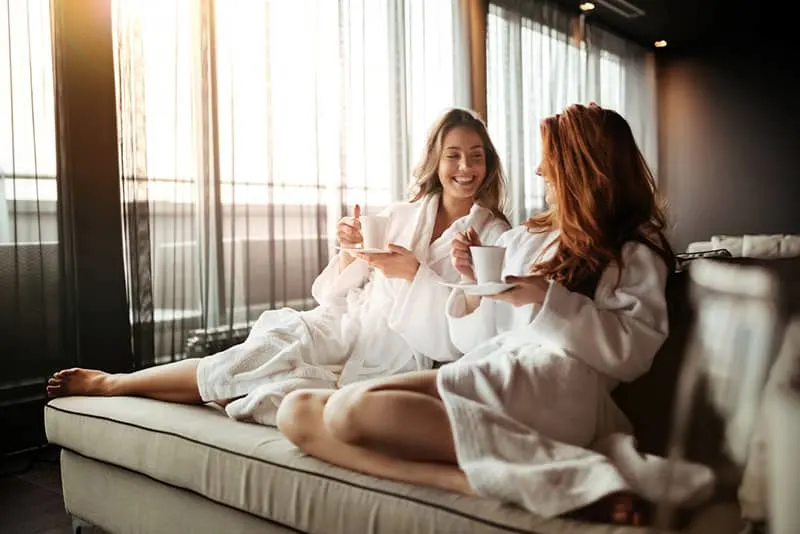 We all want to feel good in our skin and we all want to feel relaxed and rejuvenated, right?
So, what's better than experiencing it with your dear females together? You can have a Goddess Party where you will awaken your spirituality and connect with your inner fears and dreams.
You can use the soothing power of scented candles, essential oils and relaxing music while meditating or doing yoga together.
You can do all of this outside during summer so that you can also absorb the powerful energy of the Moon because women's cycles should be in sync with the Moon cycle and by spending time under the Moon's glow, you will help your body get in sync.
And the energy that you'll feel will be so intense that it will instantly cleanse your soul and make you feel like a newborn. It is a perfect combination of having fun in a hippie way and exploring your mindset!
6. Embracing music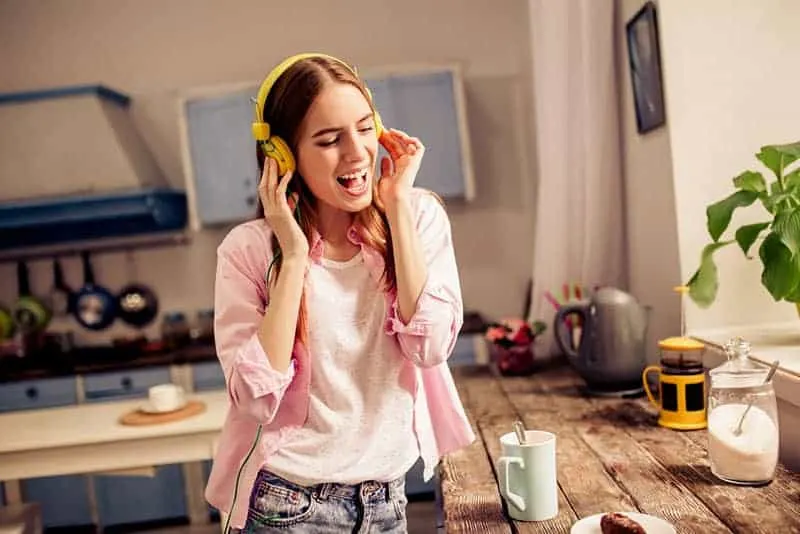 There's not a single human on earth who can be indifferent to beautiful melodies that soothe your body and soul. But don't get me wrong.
I'm not only talking about Beethoven's symphonies but about every single genre out there according to your preference.
You can enjoy hip-hop, rock, jazz, you name it and the more you listen to different genres, the more connected you will feel and you will build understanding and respect of other people's tastes.
If you play an instrument, all the better! You can take it to a Goddess Party and you can start making your own music and dance to it. It's an impressive source of real fun and feeling truly connected to other women.
Also, if some of you are experts in pole dance or some other type of dance, you can ask them to teach you basic moves that will help you discover your sensuality and make you feel like a true goddess.
7. Going through a divorce or a break-up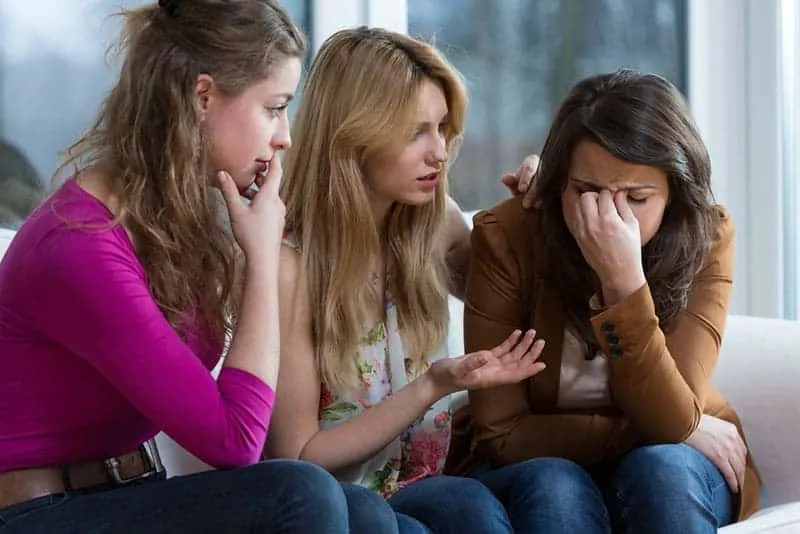 This sounds a little bit contradictory, right? But if you look at the bigger picture, you will realize that people only celebrate when something good is happening and somehow retreat when something bad is happening. A Goddess Party has a solution for this one as well.
If you're going through a divorce or a bad break-up, you can gather all your female friends to talk about their past experiences and remind you of how special you truly are.
Everyone who's going through a rough period in their life deserves to feel appreciated and reminded of their true worth and importance.
This will help a lot when it comes to coping with difficulties of divorce or a break-up.
8. Setting goals for the future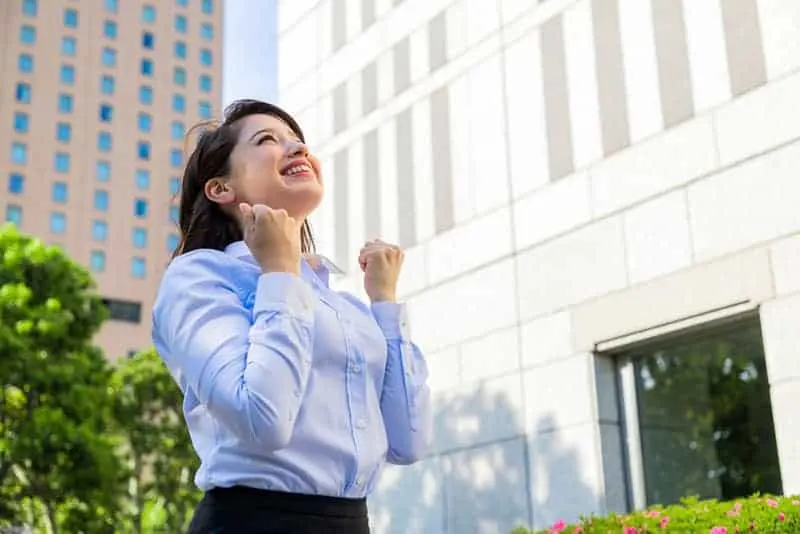 If you don't believe in vision boards, it's time you start believing and practicing with them!
You can have a Goddess Party where you will share your dreams and goals for the future with writing and with pictures or some other elements on the vision boards.
This practice will help you support each other's wishes and choices and encourage you to start working on what you want to achieve.
9. Embracing your sexuality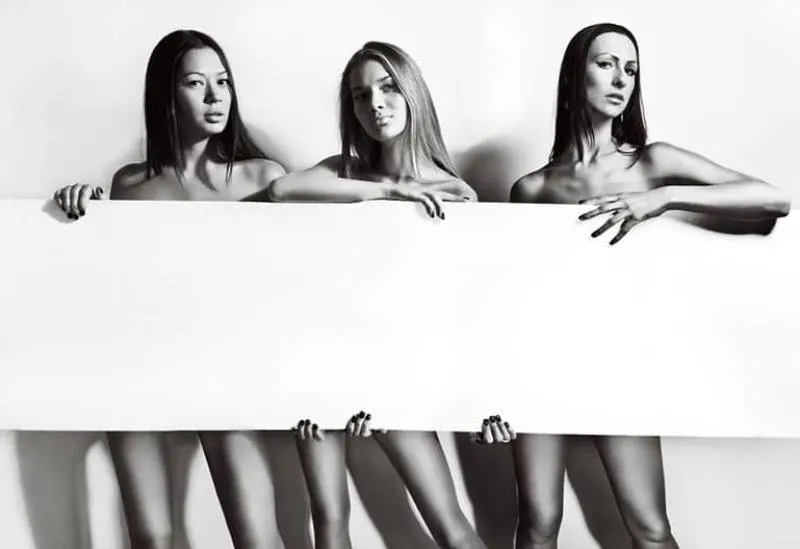 Since Goddess Parties are all about empowering women and making them feel sexy and desired, embracing sexuality is an inevitable part of it.
To celebrate your female anatomy and sexuality, you can have parties where you all wear sexy clothes (lingerie, leather, etc.) and you can arrange a group photo shoot or whatever comes to mind.
It's a great opportunity to loosen up a little bit and empower each other to feel sexy as hell and utterly wanted.
10. Sharing your deepest thoughts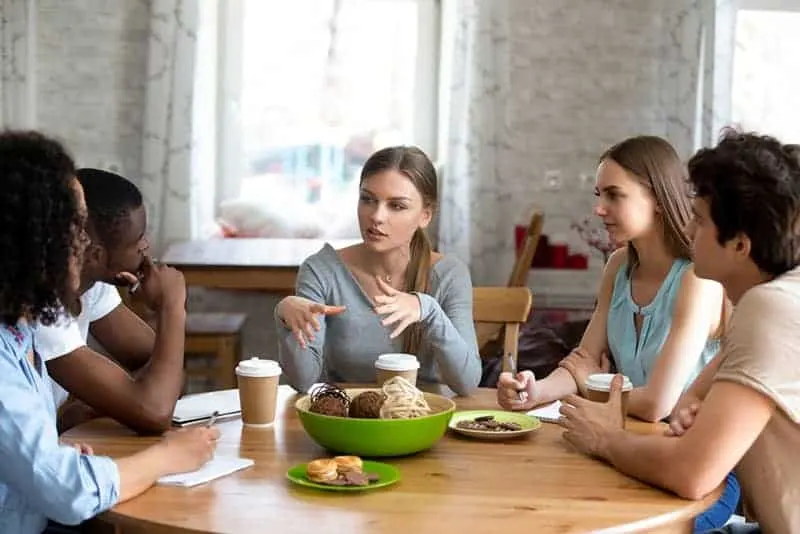 Sharing your deepest thoughts with other people is one of the most intimate things you can do and lucky you, there are many ways of sharing your deepest thoughts with others!
You can write poems from the depths of your heart, you can write simple empowering messages that express your current mindset or you can organize speeches where you will all share your deepest thoughts with other women.
And who knows, maybe you will realize in the end that you all have similar thinking and more than one thing in common.
That is why such practices connect people more than anything else and make you feel understood, accepted and respected for who you really are!
See also: Red Moon Cycle: It's Meaning And 8 Mystic Characteristics
Final Thoughts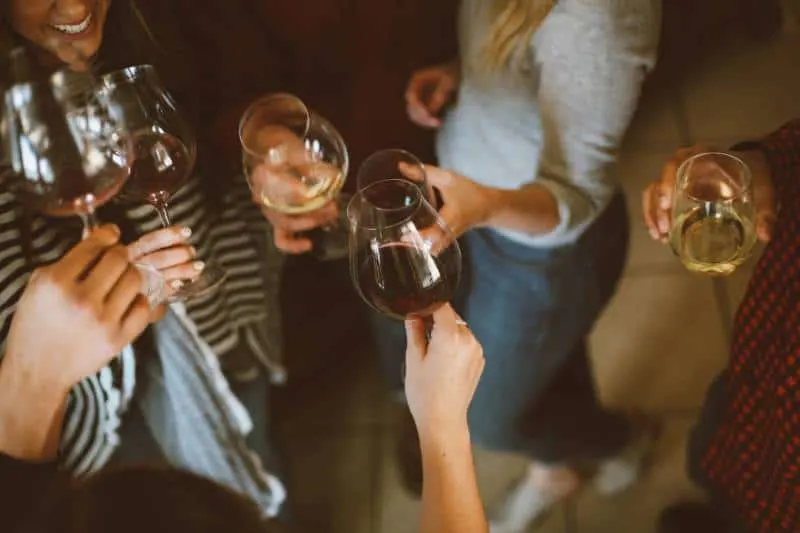 If you're not sure which to choose of the above, you can always have a Goddess Party for no reason at all!
Actually, we don't really need a reason to throw an empowering party to celebrate our inner beautiful goddesses, right?
The more we do it, the better we will feel, so there's no need to wait for a specific occasion to celebrate our womanhood.
Also, if you're too busy or don't feel like planning the next Goddess Party, you can always seek help from other people who offer their services for meditation, party planning and other things they have expertise in. (Or you can always Google it.)
Or you can just decide to have a casual and chill Goddess Party where you'll just go with the flow and follow your current mood.
Whatever you choose, I'm sure you'll have the time of your life and you will instantly feel rejuvenated, uplifted inside out and more connected to your dear female friends. And every woman deserves to feel healthy, sexy and empowered!