If you're a crafter or have any interest in either journaling or DIY, you've probably heard of junk journals. If you aren't very familiar with this concept, you're in for a treat. While usually something with the word 'junk' in its title wouldn't sound appealing, what you're about to learn about is actually quite charming.
So, what is a junk journal? A junk journal is a handmade book created by using, well – junk. Junk is the broadest term for it, but to put it in a more interesting way, it's a book made from found and recycled materials and ephemera.
The beauty of junk journals lies in the nostalgic quality these kinds of materials allow, the form becoming as evocative as the content. If you create the book out of something already meaningful, and then use it for an equally meaningful purpose, it becomes a truly special item.
Create your own junk journal using these tips and ideas to create something lovely and unique.
What Is A Junk Journal?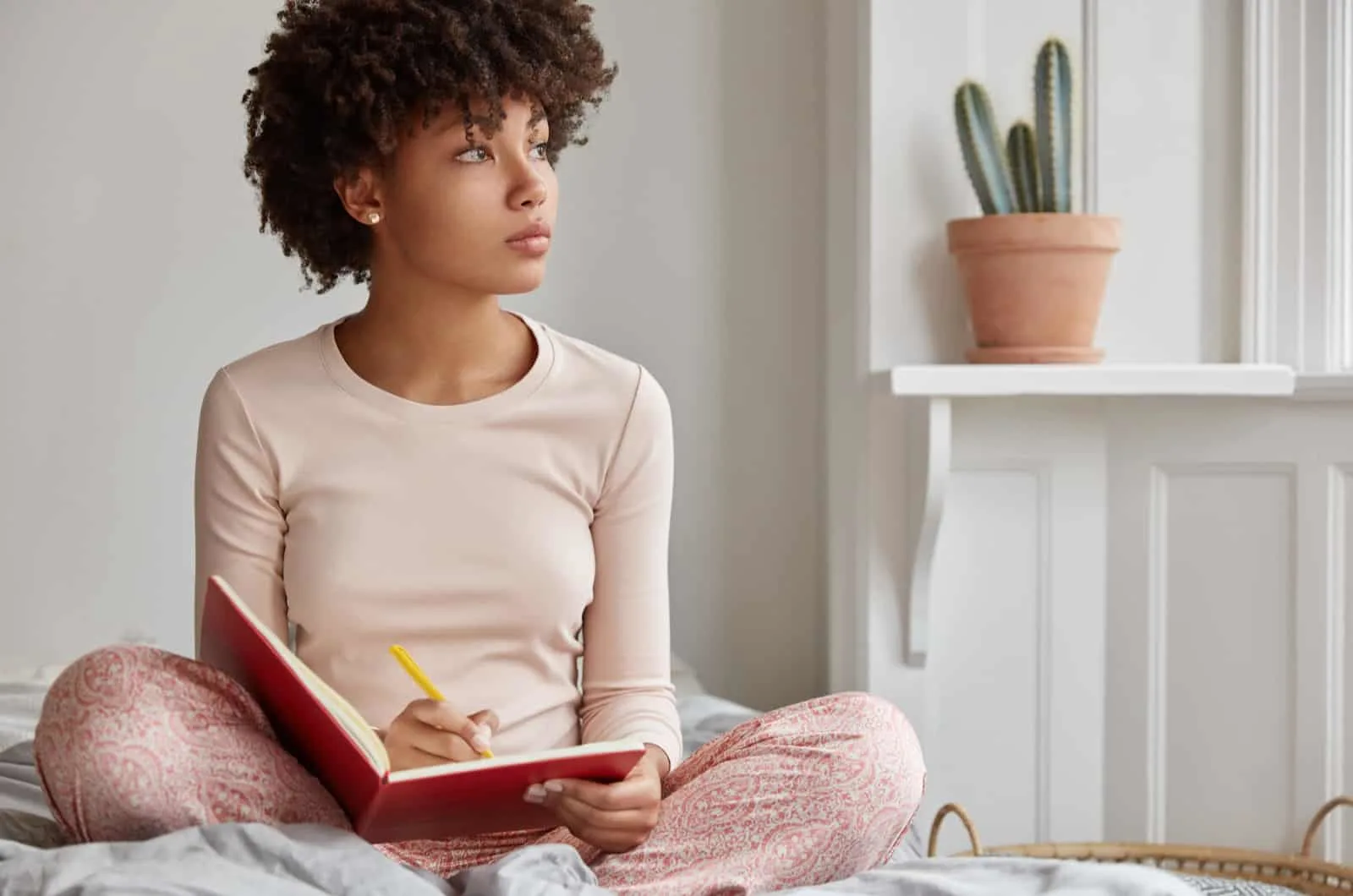 First things first, what is a junk journal anyway? As you've already learned, it's a book made from found or repurposed materials used as a journal. Each junk journal is one-of-a-kind – depending on the materials you collect and limited only by your creativity, you can create whatever fits your taste.
For example, you can create junk journals centered around a specific theme, such as holidays, animals or characters. You can create one using a certain color palette or to fit a particular aesthetic. It's not necessary for your junk journal to have a use – creating the journal itself can be the whole purpose.
Your goal is to make something you'll love looking at and using that reflects your personality, style and taste.
What's the purpose of junk journals?
Your junk journal can be anything you want!
Junk journals can give a purpose to all the memorabilia that you've been collecting for years and have no idea what to do with or you can go on a scavenger hunt to find everything you need for that perfect idea you have.
Create something for a specific purpose or something you're making because you're feeling creative and haven't thought about what to do with it yet. The best part of junk journals is that you can't go wrong. If you make a mistake, instead of starting over, use the mistake as a feature.
After you create the book, you can use it for anything you'd like. For example, to:
• jot down your thoughts, impressions and feelings
• doodle, draw or paint in it to get interesting mixed media effects
• use it as a mood board or to preserve memories
• store greeting cards
• use it for inspiration and as a starting point for creativity
Junk journals are versatile as they can be used as any type of journal, such as:
• a bullet journal
• an art journal
• a travel journal
• a memory book
They make amazing gifts: create one with a specific person in mind from items that would make them enjoy using their new journal daily.
You could say that the real purpose of junk journals is to put your creativity to use and create something that will make you happy every time you use it or the perfect gift to someone you love. And don't forget, you can even sell the junk journals you create on Etsy.
RELATED: 40 Hobbies For Introverts: Have Fun Alone & With Friends
What is the difference between a junk journal and a scrapbook?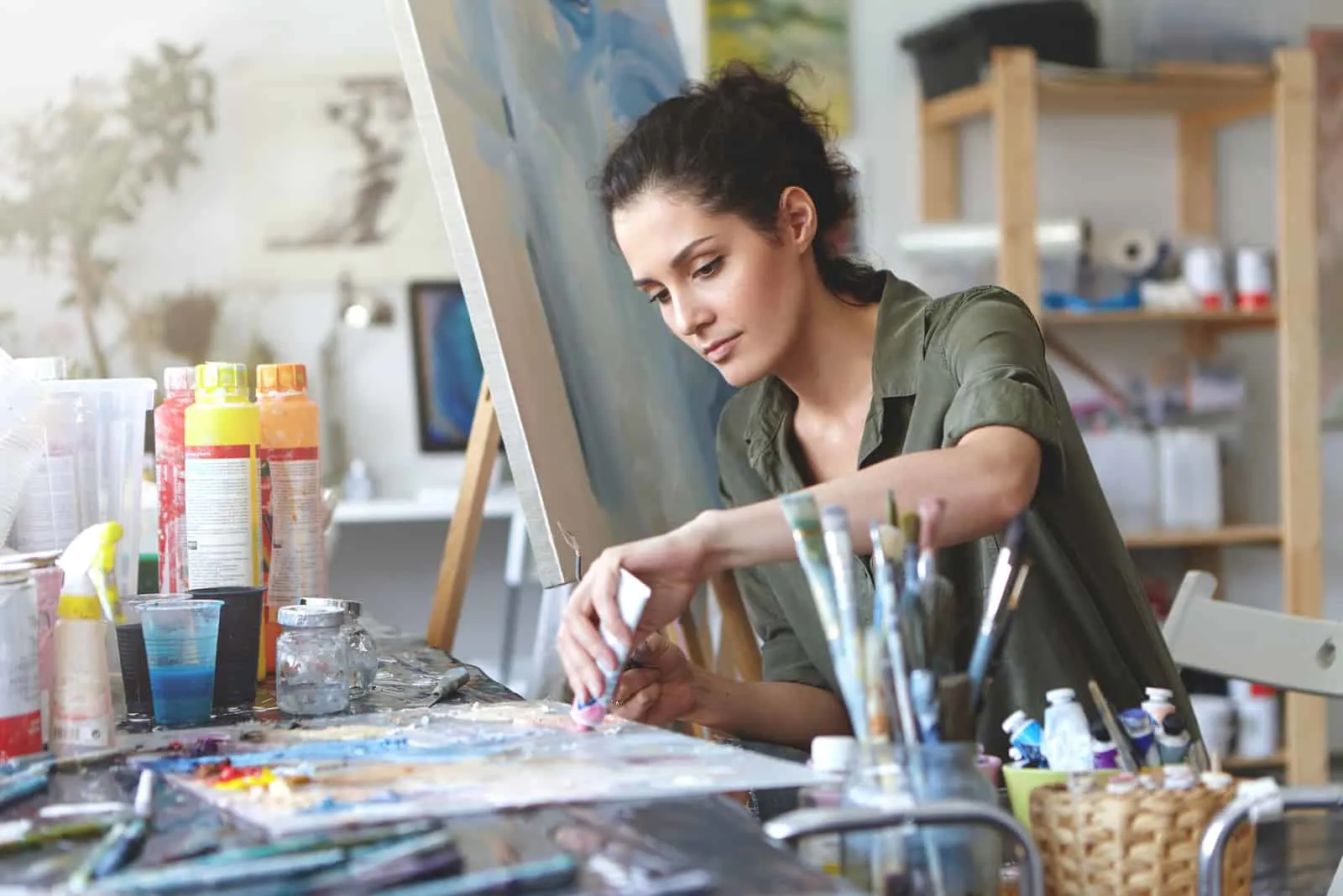 There are no rules on how to be creative, and both scrapbooks and junk journals can be used any way you'd like, but there are some differences between these two hobbies.
1. Materials
To make a scrapbook, materials used aren't what you'd consider junk. They are items in a good condition that still have some use. Usually you wouldn't buy materials for a junk journal. Instead, you'd use what you already have lying around or that you can find.
For example, you'd use different types of paper to create the base of your book: cardstock for the scrapbook, while all you need for your junk journal is a piece of cardboard that you'd throw in the trash if you weren't using it for your journal.
2. Purpose
Scrapbooks are mostly made to preserve memories. You'd use a scrapbook to store your mementos, keepsakes and photos, and in that sense they're more similar to photo albums. Junk journals can be used for anything.
Scrapbooks are made to last because you want to hold on to your memories for a long time. Junk journals are meant to be used and replaced. This is why higher quality materials are used for scrapbooks than for junk journals.
What are some examples of items used in junk journals?
You can use all kinds of items to create a junk journal. Anything you have lying around that can be glued or tied that you'd otherwise throw away can be used as material for your junk journal.
Of course, you can buy materials you need, but creating a junk journal out of what you find is much more fun. If you buy, you'll find the most interesting items at yard sales and thrift stores.
Look for old and useless things and items that you won't miss or start collecting things instead of throwing them away. Ask your friends to give you anything they didn't throw out or ask them to save items in the future.
Here are some suggestions.
1. Paper items
Junk journaling is a paper craft, so paper is arguably the most important kind of material you need to make one. Look for aged paper with some personality, specific colors you need or interesting prints and illustrations. You can achieve many kinds of effects just by choosing the right kind of paper to use.
It's not necessary to use the same kind of paper for all junk journal pages – it's even better if you don't.
• Old books, old journals, old magazines, old notebooks, old ledgers, notepads
• Old book covers, old envelopes, old greeting cards, old notes, old postcards, calendar pages, recipe book pages, pages from textbooks
• Old sewing patterns, old sheet music, travel brochures, catalogs, maps, advertisements
• Wrapping paper, scrapbook paper, packing paper, tea-dyed paper, parchment paper, wallpaper
• Cardboard boxes, paper scraps, paper bags
• Printable digital paper
2. Ephemera/junk
Whatever you might want to throw away, it can probably be used to create a junk journal. Instead of throwing away the packaging from a packet of cookies, save it for a future project. Collect items needed for a specific theme junk journal, items that inspire you, items that remind you of something, or items that tell a story.
Anything can be repurposed and used.
• String, ribbons
• Tea bags, candy wrappers, cereal boxes, packaging
• Napkins, bar coasters
• Flyers, junk mail, receipts
• Stickers, labels, photos, bookmarks
• Ticket stubs, playing cards, postage stamps
• Broken jewelry, doilies, fabric scraps, tags from clothes, matchbooks, plastic
RELATED: 55 Empowering Hobbies For Women In Their 20s
Junk journal supplies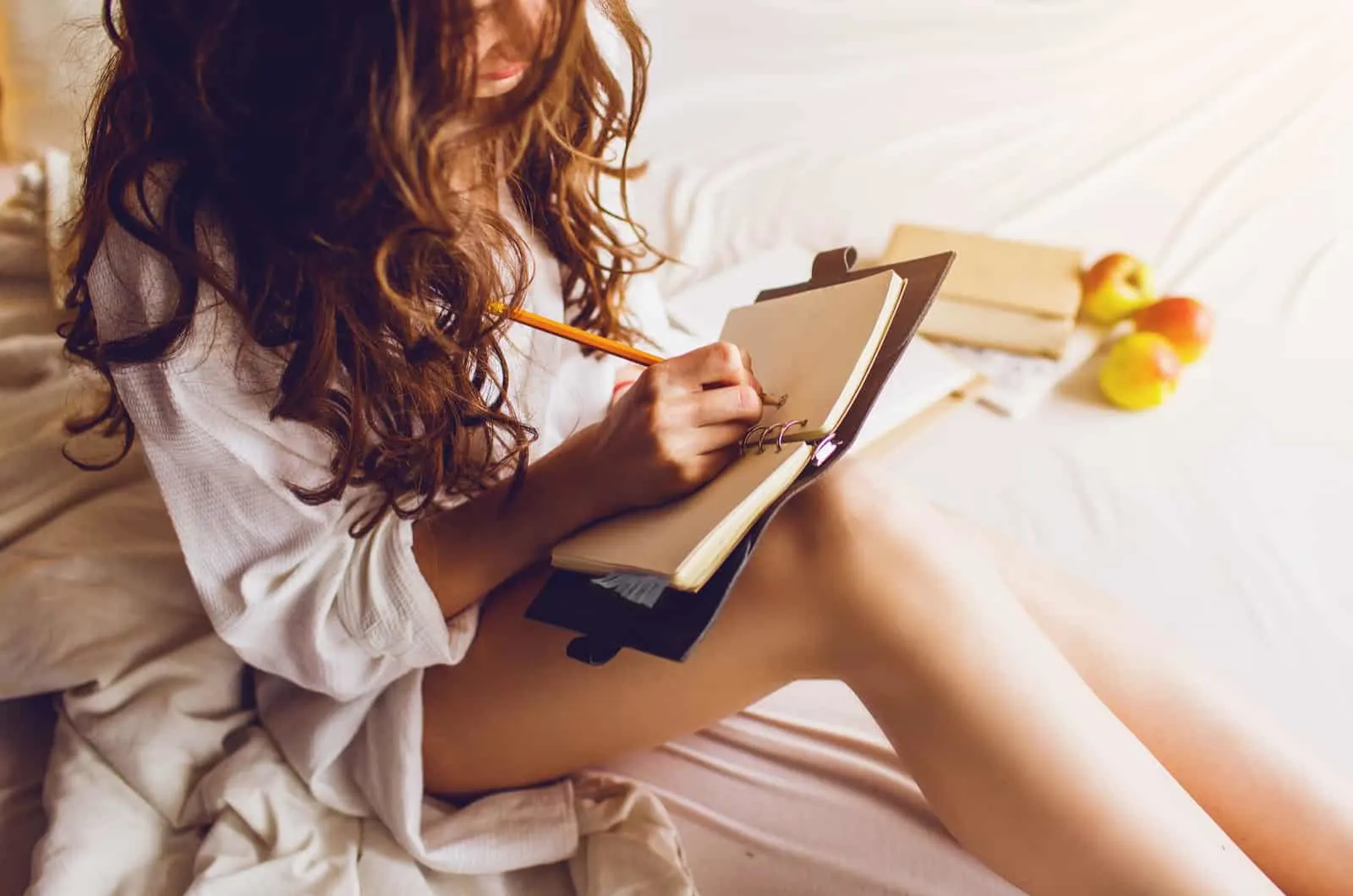 Even though the best materials for a junk journal are those you find, you might need to buy some supplies to assemble your journal. Visit a craft store or order from websites such as Amazon, but before you do, look around the house for what you already have.
Also, you won't need everything from the following list of supplies. You should use it only as a guide, especially if you're a beginner crafter and you don't have preferences.
1. Tools
These are your basic tools used in most crafting projects. Even if you don't dabble in DIY, you probably have these somewhere at home.
• Paper clips
• Scissors
• Adhesives
• Corner rounder
• Circle punch
• Ruler
• Paper trimmer
2. Bookbinding tools
A junk journal is a book created by assembling multiple pages. To make it, you have to be able to join those pages together. Your options are gluing the pages or sawing them together.
• Awl or a small screwdriver
• Needle
• Thread
• Bulldog clips
3. Art supplies
You need art supplies to create effects you're going for. For example, you might want to edge the pages in paint or use a stencil to draw shapes.
• Acrylic paint
• Watercolors
• Pencils
• Stamps and stencils
• Colored pencils
• Charcoal
4. Embellishments
Embellishments are the final touches for your junk journal. When you've bound your journal and finished the main part of your project, you can add things like flabs, pockets, tuck spots or create plastic windows.
• Stickers
• Washi tape
• Ribbons
• Fabric
• Lace trims
• Distress inks
• Wax seal Kit
RELATED: 15 Books Like From Blood And Ash
Making a junk journal step-by-step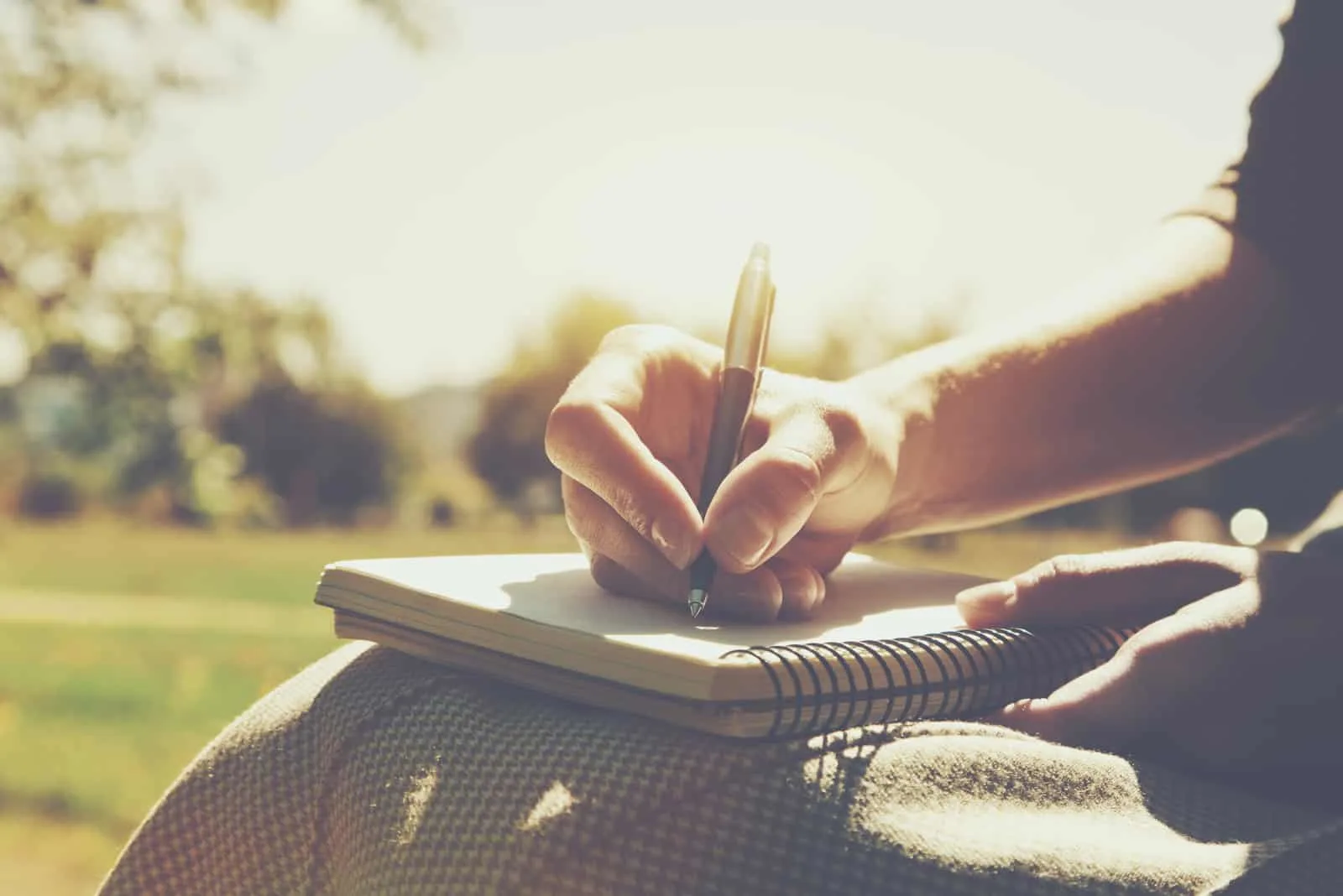 You can make a junk journal from scratch by binding your own book or you can use a blank notebook to skip ahead. If you're an absolute beginner and find the task of bookbinding daunting, but still want to create a junk journal, you can take the second option. Still, creating everything yourself gives you a much more interesting and personal result.
1. Choose a theme
Choosing your theme will make the process of deciding what to use much easier. If you don't want a specific theme, your other option is to go with the flow and use whatever inspires you at the moment. This approach might be overwhelming until you get used to it, unless you have a limited amount of materials.
The theme you pick can be pretty vague, as long as you have some idea on what you want to do. For example, using a limited number of colors or only using ephemera related to sewing.
2. Decide on a purpose (optional)
You don't have to know what you want to use your junk journal for, but if you do, you can plan around it. If you want to use it as a journal for writing in, make sure you leave enough space. You can create calendar-type pages and use it as a planner. If you like to do art, your journal can be used as a sketchbook.
3. Prepare the materials
Select which of the recycled items and ephemera you want to use and collect the tools you need. You probably already have all of the tools you need, and even if you don't, you can probably make do without most of them. The list of tools above is just a reference list of tools that you might want, but most of them aren't necessary.
4. Create the cover
The material used to create the journal cover should be firm and sturdy, like cardboard or chipboard. You can cover it with paper or fabric, paint it and decorate it in any way you want. Some people even use leather binding to achieve a specific aesthetic.
Cut the cardboard in the shape and size you want, and then fold it into the shape you want your book to be. Use your imagination to decorate it in any way you want. If you need inspiration, look up what other people who junk journal came up with.
5. Create the pages
Creating the pages is the most fun part of the project. Make a variety of different kinds of pages depending on what you want your journal to be like by layering items. You can make hidden pages that can be accessed by flipping, tuck-spots where you can leave notes or items, collage pages or fold out pages.
You don't have to be very organized – creative and artistic is much more important than perfect when it comes to junk journaling.
6. Bind the journal
There are several ways to keep your pages together. Binding the journal by sewing is the most difficult, but it gives you the most impressive results. You can also use binder rings or ties to bind your journal, or simply glue the pages together in creative ways.
7. Final touches
This is where you can really tighten up your project and move it close to your vision. Using ephemera and decorative supplies, let your imagination reign to bring it to life. You can come up with the title of your book, such as "My junk journal" or something much better. Create unexpected features in your book or accentuate what you want using decorations.
RELATED: 50 Hobbies For Women Over 50: Move, Create, Thrive
No Such Thing As Junk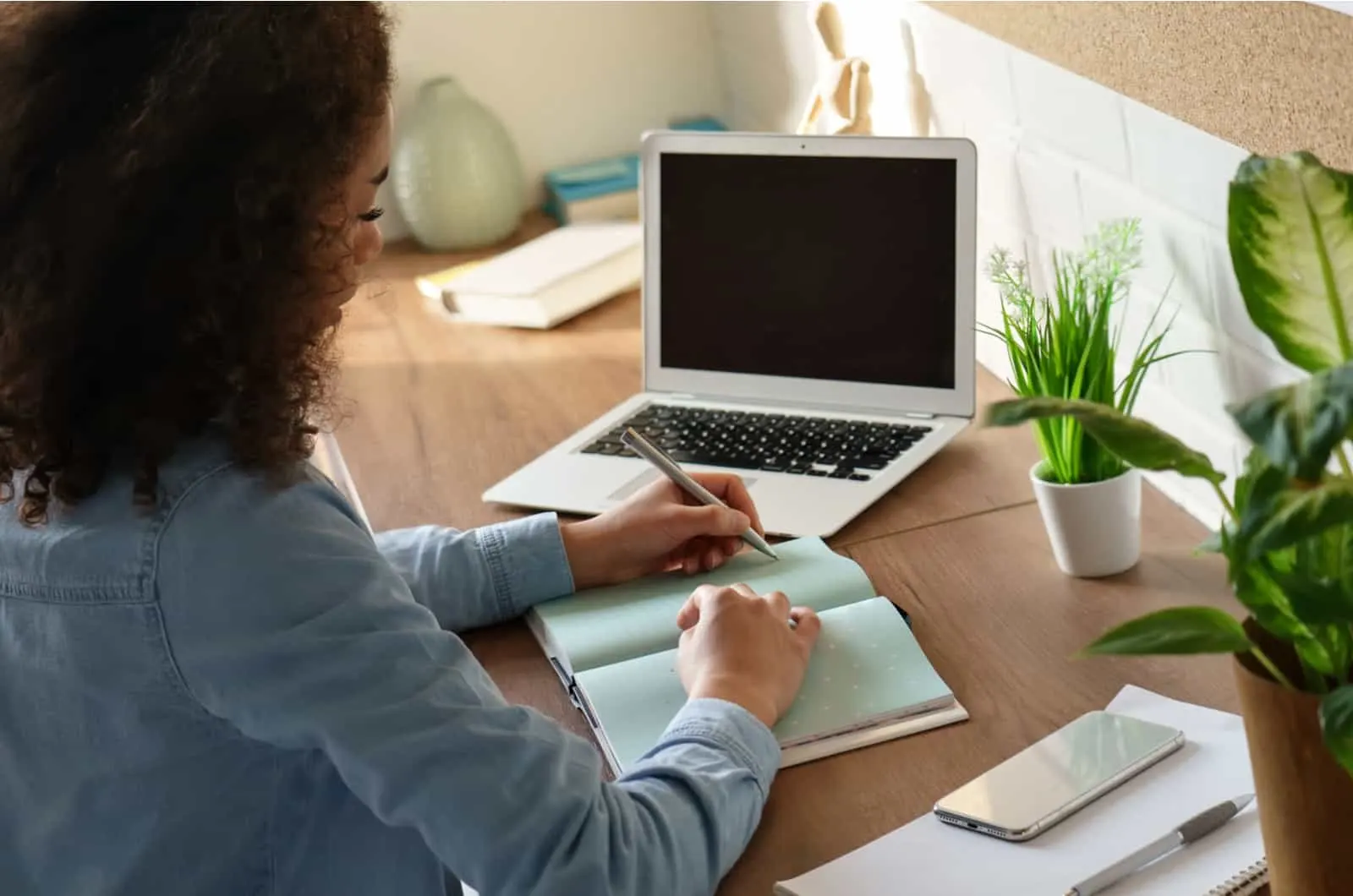 Junk journaling is a fun hobby that a lot of people grow to love once they try it. What is a junk journal? It's a way to make use of normally useless items to create something beautiful with a purpose. You can make a junk journal just because you enjoy making it, or with a specific purpose in mind.
If you're a beginner, use this tutorial as a starting point to figure out what you're doing, then experiment with what you like. Junk journals can be a little messy, but this is one of the things that makes them so cute.